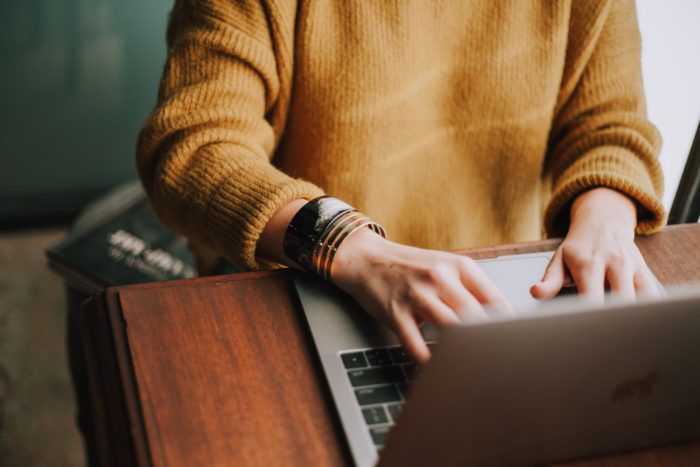 A Focus Group is essentially a small group of people who have been invited to share their opinions about a select topic based on fitting a certain 'criteria.' You may have heard that you can make a lot of money by participating in these things. But is that true? Can you really make money participating in focus groups?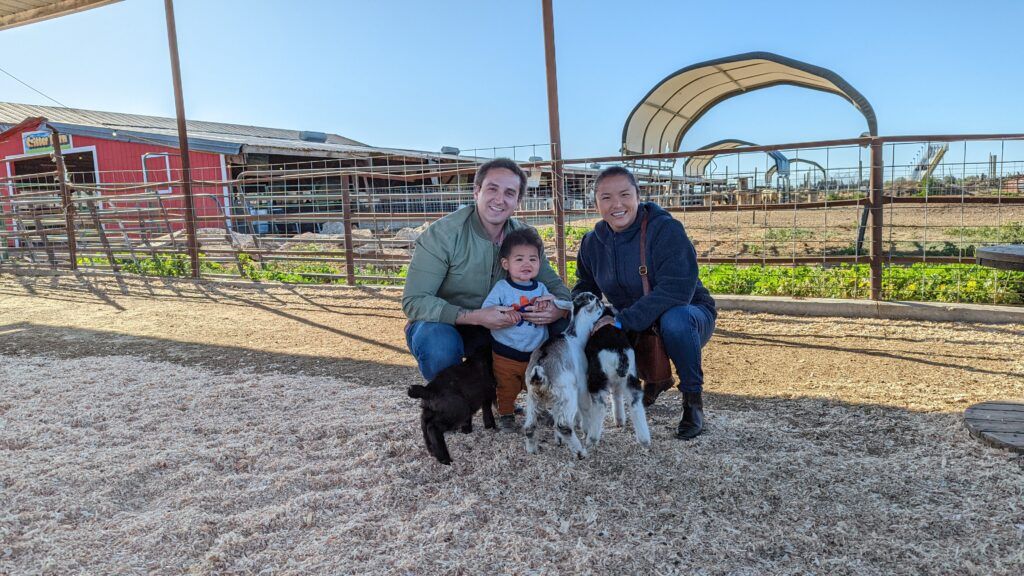 Are You Ready To Work Your Ass Off to Earn Your Lifestyle?
Are you tired of the daily grind? With a laptop and an internet connection I built a small website to generate income, and my life completely changed. Let me show you exactly how I've been doing it for more than 13 years.
Making Money Participating In Focus Groups
Focus groups give you an interesting chance to earn money by sharing your opinions. There are many cases where the perspectives or experiences of a group of people matter, so it isn't too surprising that you can earn this way.
Even so, the potential to earn isn't enough to make focus groups a good side hustle. To figure that out, we need to dig a little deeper.
Side hustles are all the rage right now, and for good reason. A lot of people are sitting in a precarious position right now, especially in the United States. Life isn't getting any cheaper. And as the cost of living goes up, it is taking some people a bit more money to get ahead than it used to.
But what do you do when thrifty spending habits alone just aren't going to cut it? What happens when your job literally can't bring in enough on its own to help you get ahead of the curve?
Well, you find a side-hustle!
Online surveys have been a pretty big thing online. But a lot of people don't realize that focus groups actually pay a lot more (even when you do find relatively well-paying surveys).
The only problem is that it can be difficult to find these groups. And even when you do find them, it can be challenging to find actual studies that you qualify for.
So in this post, I'm going to share the research I've done on getting into paid focus groups. If you want to learn how to actually make money (or at least increase your chances of making money at it) participating in focus groups, then here are the best ways to go about doing it.
Getting Started: Two Different Types Of Focus Groups
To start with, it is important to understand that there are two different types of focus groups. There are in-person focus groups, and online focus groups.
There are a couple of pretty big differences between these. In-person focus groups will generally expect you to attend an interview on-site, whereas an online focus group will usually ask you to join either via chat, or through email… or sometimes via phone.
As a general rule, you tend to make more with in-person focus groups. But they are also harder to find and qualify for.
The companies that seek out focus group members are usually called consumer research companies.
How Much Do You Earn In Focus Groups?
Every focus group is a little bit different, so it really depends on what type of group it is, how long it is going to take, and what topic they are going to be asking questions on.
I've seen focus groups advertise payment of anywhere from $30-$40, to $150-$200. Usually, these groups take about an hour to complete, but sometimes they take longer.
Where Do You Find Actual Focus Groups That Pay Well?
Alright, so this is the hard part. I've actually done a lot of looking into this, and I can tell you right now that it is hard to find these types of groups without putting some time and effort into them.
You will probably not be able to make some quick money on-the-fly with this side hustle.
The best way to get started is to sign up with websites and companies that locate focus-group members for clients, and then pay attention to the notifications when they come out.
If you notice that you may qualify for a particular group, you can usually apply and try to get in!
How To Know If A Consumer Research Company Is Legitimate
Before jumping into focus groups, it is always a good idea to research the company in question, just to make sure that they are legitimate, and that they are not going to rip you off or scam you.
Make sure to research the company, and to check online for 'scam reports' related to them. It is also a good idea to check their social media to see if people have been leaving negative reviews or comments on their page.
It is actually usually pretty easy to spot the fakes and the phonies. A quality consumer research company should have a good reputation, and a long-line of potential focus-group members eager to take part in their studies.
What Are The Best Consumer Research Companies For Finding Focus Groups?
Thankfully, there is no shortage of available consumer research companies out there where you can find quality focus groups. Of course, they are all a little bit different. But here is a list of sites that you can try out.
Respondent.io
This website gives you the ability to participate in focus groups that pay up to $250 per group… which is very awesome! Signing up is as easy as linking your Facebook and/or your LinkedIn profile.
Survey Junkie
This website gives you the opportunity to join an 'exclusive market research program.' They have paid out over $9,493,671 to members thus-far, and offer not only focus groups, but also product testing opportunities and surveys.
Recruit And Field
This company offers in-person focus groups, phone interviews, in-home product testing, and online surveys. Payment varies, but this company has certainly helped some prestigious companies over the years… ranging from Spotify, to Netflix, to Google, to Uber.
20|20 Panel
This company will pay you $50 to $150 for sharing your opinions with their client businesses. You essentially answer questions to help them improve services and develop better products.
Harris Poll Online
This site pays its members in rewards from favorite brands like Amazon, iTunes, and Starbucks. They are one of the oldest and most prestigious polls in the world.
They pay out in HIpoints, which you can redeem for rewards. They don't pay out quite as much for their studies, but they are still a favorite and tend to offer a lot of surveys and questionnaires.
Local Focus Group Companies
If you are interested in finding more local focus groups to join and get paid for, then a simple Google search can often yield decent results.
I live in a smallish city in the Midwest United States. And even though my city doesn't have a huge population, a local Google search revealed three different companies near me that pay for focus-group members.
So if you live in a larger city, there is a good chance that you can find some awesome local focus groups that will pay you decent money to share your opinions on ad campaigns, products, or services.
To do this, just type 'local focus groups near me' into Google, and see what comes up. It may take a bit of research to find the right companies, but once you get signed up and plugged in, you will be on the road to getting spots in focus groups when the opportunities arise.
This can be a very lucrative way to make some extra money!
The Downside To Focus Groups
As with any side-hustle opportunity, there are some downsides to the 'focus group' idea.
For one, focus groups do not always happen regularly. And even if they did, there is still a chance that you would not qualify for every one of them. Therefore, if you do sign up with focus group companies with a desire to participate, be advised that you may not get to take part in them very often. If you are really lucky, you may get into one of them once or twice a month. But it is much more likely that you won't be getting into them that often.
Getting into one every 1-3 months is much more likely.
Though, of course, this also depends on how hard you are trying. The more companies you sign up for, the better your chances will be of actually getting finding quality focus groups to participate in.
It is much more likely that you will get involved in more surveys than focus groups. Surveys usually don't pay out near as much. But you will usually have the option to participate in them a lot more often than you will get to participate in focus groups.
At any rate, the best way to get started is to start signing up with market research companies… both online and locally.
Keep an eye out for qualifying emails, and always respond to them. You never know what you may be able to get until you try!
My Personal Feelings About Participating In Focus Groups
I think that this is a sporadic side-hustle that will not always show up in a timely manner. But I also think that if you can get plugged into high quality studies, it can be extremely lucrative.
You may not be able to get rich with this side hustle… but you can certainly make some great money at odd times with it!
Our Final Opinion Of Participating In Focus Groups
Should you try to sign up for a few to earn some extra money?
There are a lot of ways to make money online. Some are good, some not, but ALL of them are still just trading hours for dollars.
Starting your own affiliate website really is the best way to build passive income and "make money while you sleep". Affiliate websites earn income in every timezone, and can be instantly accessed by billions of smartphones across the globe!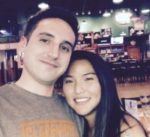 Nathaniell
What's up ladies and dudes! Great to finally meet you, and I hope you enjoyed this post. My name is Nathaniell and I'm the owner of One More Cup of Coffee. I started my first online business in 2010 promoting computer software and now I help newbies start their own businesses. Sign up for my #1 recommended training course and learn how to start your business for FREE!