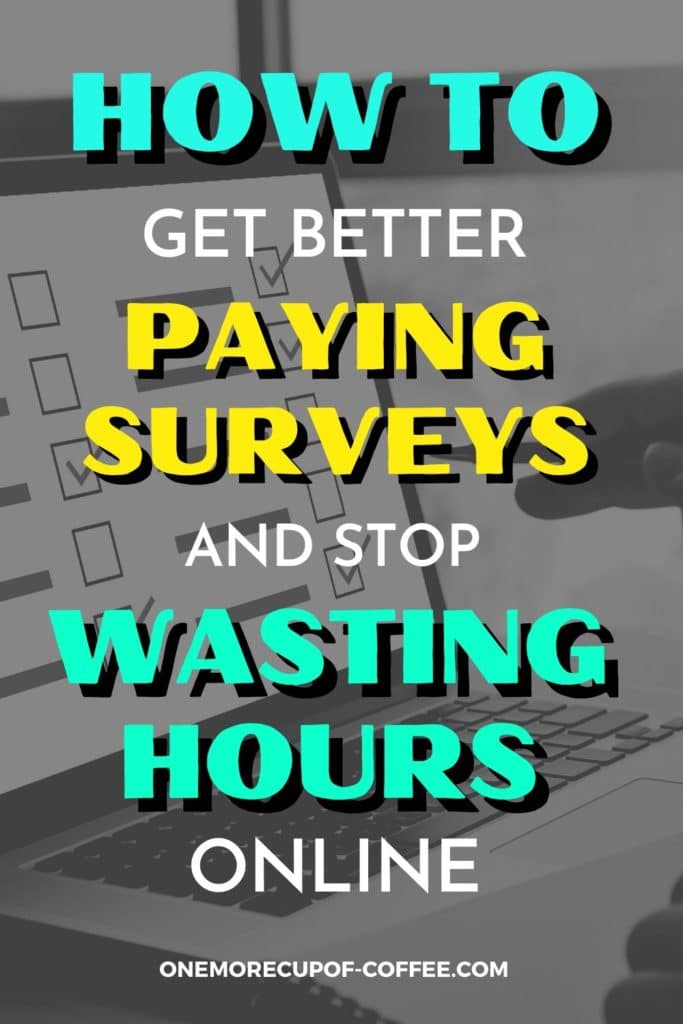 Online surveys are often promoted as one of the easiest ways to make money. Companies need to know more about their consumers so that they can make good decisions about products and marketing.
The "online survey" arena ranges from well paid ($25 each) to complete scam and everything in between. To help you sort through the garbage, there are plenty of places that will send you surveys regularly.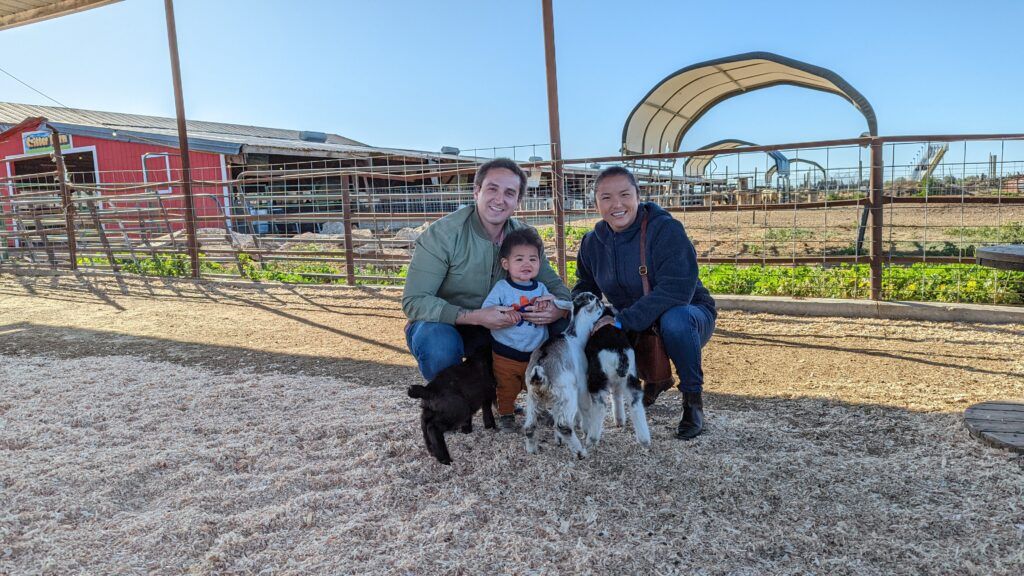 Are You Ready To Work Your Ass Off to Earn Your Lifestyle?
Are you tired of the daily grind? With a laptop and an internet connection I built a small website to generate income, and my life completely changed. Let me show you exactly how I've been doing it for more than 13 years.
The issue is, most of the surveys that you get pay little at all. If you added all the time up, you'd be making far under the minimum wage, sometimes $1-$2 per hour.
So, what can you do to get better-paying surveys? I've compiled some time-tested tips to actually make money doing online surveys, rather than wasting your time.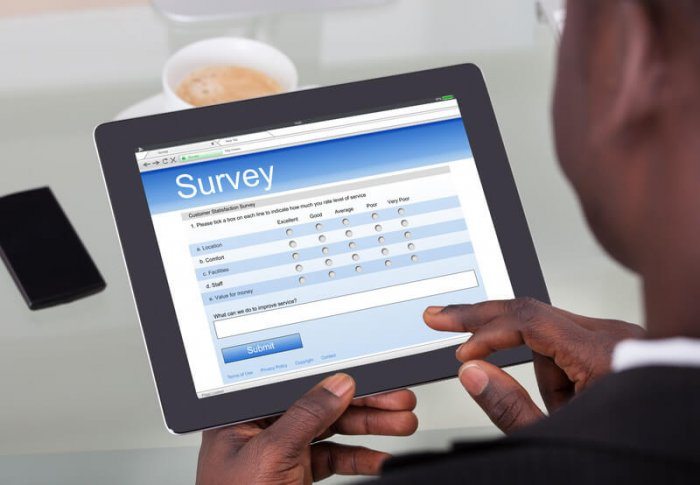 Can You Really Get Better Paying Surveys?
Finding surveys that pay better is achievable. That being said, let's be realistic here. You're never going to replace your job with surveys. It's best to consider them as a way to earn some extra money on the side.
Personally, I find that online surveys are a waste of time and I make money doing this.
1. Complete Your Profile
Many survey sites use your profile to determine which surveys to send you. This means that you should always fill out your profile completely, including any optional sections.
A surprising number of people skip this step. The profile sections can seem frustrating and many contain surveys that you don't get paid for. Still, filling these in can make a large difference in the surveys that you receive.
2. Keep Your Profile Up-To-Date
In a similar vein, the information on your profile needs to be up-to-date. If you move house, change income bracket or welcome a new member of the family, you'll need to update the profile. Failing to do so may mean you miss out on valuable surveys.
This can be a little tough to remember at the time, especially if you're a member of multiple survey sites. One easy way around it is to try and check all of your profiles a couple of times a year. You can make any changes then.
3. Read The Site Carefully
Each survey site is different. It's worth taking the time to read and examine what the site you're using has to say. They may offer tips or tricks about getting better surveys or tell you something that you didn't know.
4. Be Honest
There's a temptation to try and 'game' the surveys that you get by giving the answers that you think they're looking for. This is particularly common during qualification surveys. It even works sometimes.
While you may see short-term gains, this approach is considered cheating and is likely to get you banned. Catching people who do this is relatively easy too, as cheaters tend to give different answers to the same questions.
Even if you try to avoid doing so, keeping track of multiple lies is hard work. It's much better to just be honest from the beginning.
5. Sign Up For Many Legitimate Companies
The most common recommendation for earning money with surveys is to simply join as many companies as you can. This can be frustrating at the start, as each of them will have various signup steps.
One way around that would be to work on a few new companies at a time. Only start the next set once the surveys start to slow down.
This idea doesn't necessarily provide better-paying surveys, but you do get more to choose from. Most companies give you some indication of the pay for a survey, so you can pick and choose which ones you want to respond to.
The approach works well if you have significant time to spare. If nothing else, you should be getting plenty of surveys to respond to.
Before you do this, take the time to research the survey companies first. Some have decent reputations and seem to regularly pay their members. Others are much less predictable. If you stick with the reliable ones, you can get the best outcomes for your time.
There are plenty of online reviews that you can turn to. This includes places that offer lists of the best survey sites and ones that review the sites individually.
For example, one survey company that I particularly like is Swagbucks. The advantage isn't that you earn more per survey, but that there are many different ways to earn points.
If you take the time to dig through the reviews, you'll quickly figure out which sites are worth your time and which ones aren't. This helps make sure that you don't end up doing surveys for a site that is never going to pay you.
Just be aware that you normally need to hit a minimum threshold before you can cash out. This will accumulate individually for each of the sites you're involved with. As a result, it may take at least a month before you can even cash out once.
6. Cut Out The Poor Quality Immediately
As time goes on, you'll get a sense of which survey sites are worth your time and which ones aren't. Try to focus mostly on the ones that provide some surveys that pay well.
If a company doesn't provide any good ones for a couple of weeks, unsubscribe. This means that you have one fewer set of emails to filter through. Besides, it's always best to focus your time on where the income is.
7. Be Persistent
Survey companies will always take time. Most of them don't send new surveys all that often. You may also be ineligible for many of them. There is no way around this except for just keeping at it.
If you stay involved and keep checking your emails regularly, you'll get more opportunities over time.
It's also worth doing surveys for each company regularly, even if you're not getting particularly good ones. This acts as an indication that you're still active. It may help ensure that you get better surveys as time goes on.
8. Check Regularly And Respond Quickly
Many surveys will only accept a limited number of participants. Slots often fill fast, particularly for surveys that pay well. Check your emails often and make sure you quickly apply for any that look interesting.
It's important to keep an eye on the website itself and also on your emails. Many sites email regularly, but there may be some surveys on the site that you don't get emailed about. Checking both regularly means that you're not going to miss out when a good one comes along.
9. Treat It Like Work
If you approach surveys casually, there's a risk that you'll miss out on many of the well-paying ones. To get around this, you need to spend some time planning how you'll approach surveys. For example, how often do you plan to check a day? Will you check at a particular time?
It's also worth setting up a separate email account just for surveys. This makes it easy to keep track of the surveys that you get in and to respond to them. It also helps you to see patterns about which sites provided the best surveys.
This approach also helps ensure that you're doing surveys regularly. Doing so is important for staying active and may help you to get better surveys in the future.
10. Make Sure You Have Enough Time
To get the most out of survey sites, you should be completing surveys regularly. Just be certain you have enough time before you get started. Otherwise, there's a risk that you won't be able to complete or that the survey will time out on you. Both situations are ones that you should avoid.
Don't just rely on any time estimates that the survey site provides either. These are often incorrect and tend to underestimate the amount of time involved.
Having enough time also ensures that you don't rush the survey. Some sites may refuse to credit you altogether if you finish a survey too quickly. Doing so is a strong indication that you were rushing and weren't putting enough time into accurately answering the questions.
11. Pay Attention To The Survey Panel
Surveys come from many different sources. Some of these consistently pay better than others. Keep an eye on this as you use survey sites.
You may even make some notes to refer back to. Over time, you'll get more familiar with the panels and will find it easier to identify which ones are likely to pay well.
This is an important process, as the amount that surveys say they'll pay isn't always accurate. Your own experience is a much better indication of what you can expect.
12. Be In A Good Location (And Demographic)
There's not much that you can do about this one, but your physical location and who you are will have a strong impact on the surveys that you get. For example, Google Opinion Rewards is a surprisingly decent app for people in the United States. Those who live elsewhere receive fewer surveys or none at all.
Surveys And Income
While there are various approaches you can take to get more money from surveys, they're never going to be a great way to earn. The reality is that companies will never pay all that much for your opinion.
Many companies are moving away from that approach almost entirely, as purchase decisions are often made based on subconscious processes, rather than opinions that customers are aware of.
To be completely honest, doing online surveys will never earn more than minimum wage. In fact, most people rarely earn more than $1-$3 per hour, if they are lucky enough to get a payout.
If you want to legit make money online you need to invest time into building a website. Earn passive income through affiliate links & advertising revenue. Rather than spend an hour trying to answer boring questions, build a real web property that you can earn monthly income from.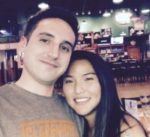 Nathaniell
What's up ladies and dudes! Great to finally meet you, and I hope you enjoyed this post. My name is Nathaniell and I'm the owner of One More Cup of Coffee. I started my first online business in 2010 promoting computer software and now I help newbies start their own businesses. Sign up for my #1 recommended training course and learn how to start your business for FREE!