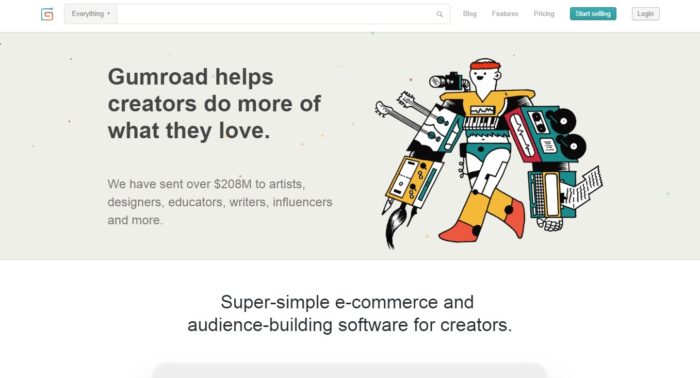 This is a website that helps creators to make money 'creating.' But can you really make money with Gumroad.com, or is this just another one of those 'dime-a-dozen' websites that charges you to sell your stuff?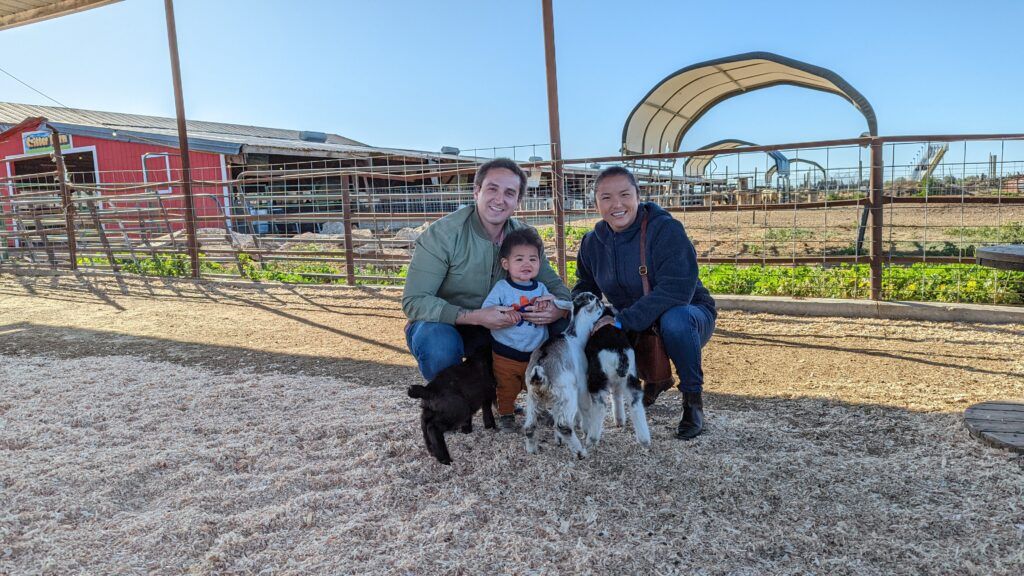 Are You Ready To Work Your Ass Off to Earn Your Lifestyle?
Are you tired of the daily grind? With a laptop and an internet connection I built a small website to generate income, and my life completely changed. Let me show you exactly how I've been doing it for more than 13 years.
My Interest In Making Money With Gumroad.com
I was very interested in seeing if this site had anything unique to bring to the table in terms of a side hustle. The idea of helping creators to earn money on their talent is actually a topic that is pretty near-and-dear to my heart. I consider myself a creator in a few different ways, so I am always happy to try out a website or a service that lets me attempt to 'cash in' on some of my talents.
But with that being said, it can actually be pretty difficult to find 'high quality' sites to do this with.
So let's dig into Gumroad.com, and see if they defy the 'usual' rules when it comes to cashing in on your creative talents.
Getting Started: What Exactly Is Gumroad.com?
Gumroad is essentially a website that operates under the following tagline.
"Super-simple e-commerce and audience-building software for creators."
Ok, so far so good, right?
Scrolling down a bit more, I learned that Gumroad claims to be able to…
Help you get started in seconds
Provide a super-simple creative experience
Help you sell like a pro with their heavily-optimized purchase experience
Provide you with in-depth analytics, so that you can know what you have to do to effectively grow your business
Help you with customer management, making it easy to respond to customers and issue refunds
Help you build your audience
Help you keep in touch with customers like never before
They also have quite a few verified, positive customer reviews on the landing page that, to be quite honest, look very real and do a pretty good job of talking-up the company.
There are also allegedly 40,000 or so creators 'doing what they love' on Gumroad. And the platform has also allegedly already sent over $208 million to artists, designers, educators, writers, and influences who use it.
That is definitely no small amount of money!
But now, let's take a closer look at the features offered by the site.
Gumroad.com: Features
At the top of the features page, you will find this quick headline.
"We've got you covered. From signing up to your first pay day, here's a complete list of what Gumroad can do to help you sell directly to your audience."
Let's go ahead and break down some of the features offered on this page.
They Give You A Home On The Web
One of the things you get with Gumroad is a personalized landing page. You can customize this to a point, change colors around, and/or use CSS to style it as you wish.
You can also embed your follow form, making it easy to include on an existing website or blog. All you have to do is copy and paste a few lines of code to do this.
They Give You Tools To Build Your Audience
Gumroad makes it super easy to import your existing email list, but you can also export your list as you build it on their platform.
You can also deliver content, engage with your audience, and keep your followers updated using the platform.
Their universal analytics also gives you powerful data that you can use to discover what is working the best.
And last, but certainly not least, you get access to on-site help in the form of a 30-day audience building challenge, or a 10-day launch program.
They Make It Easy To Sell Digital Products In A Variety Of Ways
Gumroad makes it easy to sell your creative work digitally online through a multitude of different avenues.
For example, you can…
Offer your customers discount codes
Give your customers the option to pay what they want for your products with the available '+ sign' pricing
Sell your products to audiences around the world in $, £, ¥, and more
Offer multiple different versions of products for visitors to choose from. You can offer PDFs, ePub, or Mobi versions of books, for example
Charge $10 more for lossless audio
Highlight and show off your products with multiple image, audio, or video covers. You can upload your own, or embed them from elsewhere on the internet
Offer your films for rent at a discounted price
Make sure that your products are not being shared with lightweight DRM features
…And much, much more.
They Also Service Physical Products With A Multitude Of Features
Of course, digital products are not the only types of products that creators create.
So how does Gumroad.com support creators who make and sell physical products?
They actually do a lot to help make this process easier. They…
Give you options to set variants, like different sizes, men's or women's style clothing, etc.
Let you set shipping rates and charge buyers based on where they live
Help you to manage your shipping by giving you the ability to mark packages as shipped
Give you the ability to track orders and keep your customers up-to-date
Give you offer codes to reward good fans with sales, discounts, etc.
Give you the ability to set whatever price you want, including a 'pay what you want' feature that you can offer your customers
Help you to limit product sales by country, making it easier to bypass difficult shipping situations
Help you to track inventory easily
Help you to catch and correct address mistakes before you send out products
Even offer sales-tax support, and make keeping up with that side of things simple and easy
Gumroad.com Even Offers Support For Subscriptions And Memberships
If you plan to run a recurring subscription or membership, Gumroad also offers a lot of support that you may be able to utilize. Among other things, they help you to…
Bill customers and collect payments for subscriptions
Fix a set length for subscriptions, courses, workflows, etc.
Combine subscriptions with license keys to easily sell software
Give your customers memberships and access to a library of content for a subscription
As you can see, there are a LOT of options offered on Gumroad.com. But what does it cost?
Let's talk about that for a moment as well!
How Much Does Gumroad.com Cost?
As it turns out, pricing on this site is super, super simple.
It is free to get started, and you can get professional-grade features for just $10 a month.
This includes unlimited bandwidth. They also charge you for payments at a rate of 3.5% + $0.30 per charge.
There is also a product called Gumroad Discover. They say that you can use this to grow beyond your core audience, though sales made through Discover are subject to an additional 10% fee.
And perhaps best of all, you can accept almost any from of payment through the platform. MasterCard, Visa, AMEX, Discover, PayPal, and more are all acceptable forms of payment that your customers can use to pay you on Gumroad.com.
My Personal Feelings About Gumroad.com After Taking A Closer Look At It
Gumroad.com surprised me a little bit. At first, I thought that it was going to be like Wix, but for product/art creators.
But it is actually a lot different than I expected!
This is essentially a platform that will give you all of the tools you need to sell digital products, physical products, and/or memberships/subscriptions without needing to build your own infrastructure or code a bunch of stuff. It is easy to plug right into your website, and also makes it super easy to handle shipping and payments.
If you are using WordPress or some other kind of website platform that makes these kinds of things a challenge, then this is an option that you could use to help kind of navigate those challenges.
Finding ways to sell your own creative works online can be a challenge. To an extent, this reminds me a little bit of Patreon, but it is also a lot different because it gives you a landing page and access to all kinds of tools.
But it is not a website builder. If you don't want a website, this could be leveraged through social media to give you an online home where your fans could reach you. But I could also see it working much better together with your website.
It is almost like an alternative to an e-commerce plugin with a bunch of tools and features that make selling things super easy.
Gumroad.com isn't necessarily going to be a side-hustle option itself… but it could help you to further monetize a current creative side-hustle by giving you the means to distribute, advertise, and sell it online. And that is pretty cool, making the platform a definite item to take a look at if you are looking at expanding your own monetized creative endeavors.
Our Final Opinion Of Gumroad.com
Should you try it and try to sell your creative works for a profit?
There are a lot of ways to make money online. Some are good, some not, but ALL of them are still just trading hours for dollars.
Starting your own affiliate website really is the best way to build passive income and "make money while you sleep". Affiliate websites earn income in every timezone, and can be instantly accessed by billions of smartphones across the globe!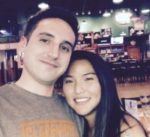 Nathaniell
What's up ladies and dudes! Great to finally meet you, and I hope you enjoyed this post. My name is Nathaniell and I'm the owner of One More Cup of Coffee. I started my first online business in 2010 promoting computer software and now I help newbies start their own businesses. Sign up for my #1 recommended training course and learn how to start your business for FREE!