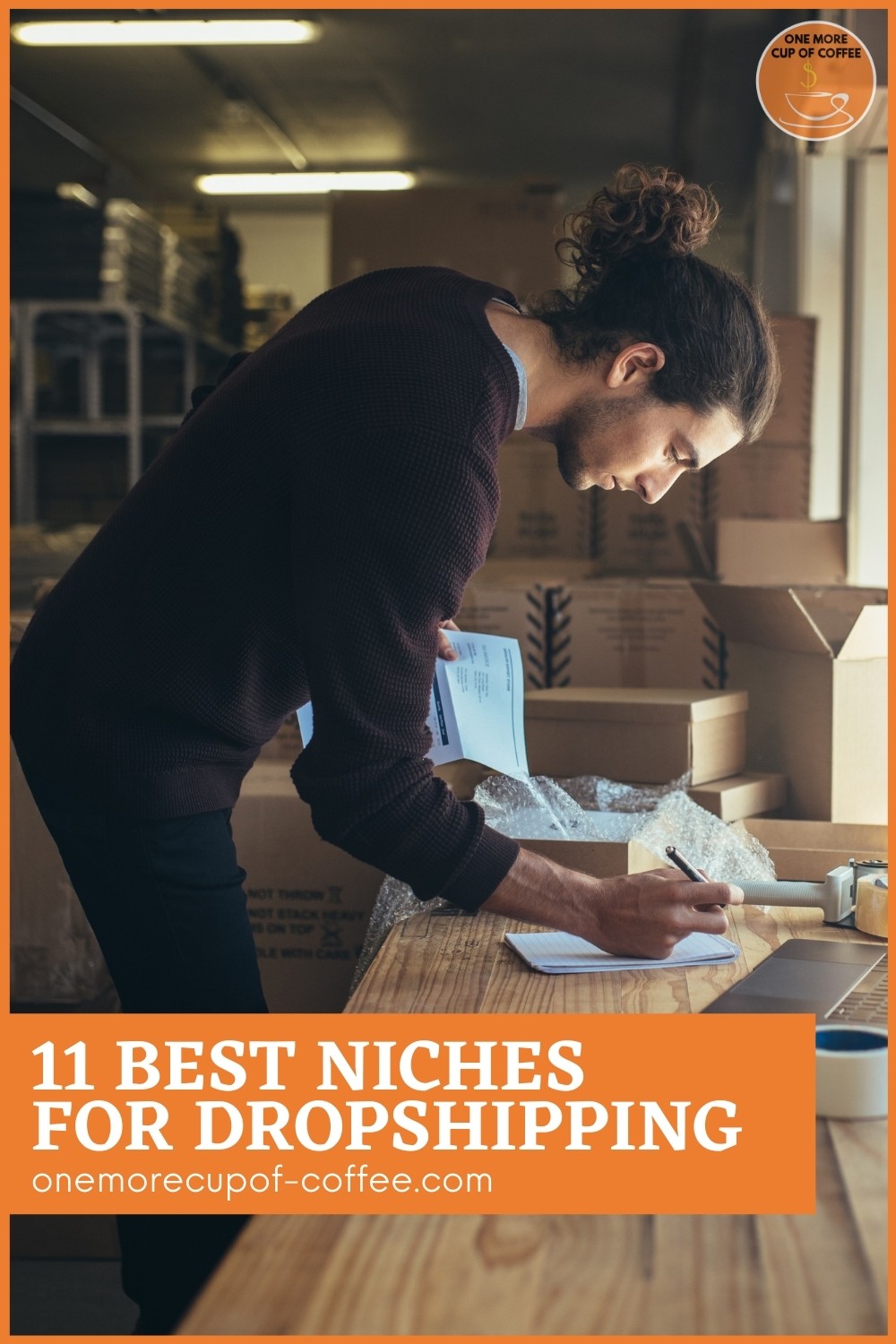 So, you've recently heard (or maybe even read on this blog) that the business of dropshipping, in fact, isn't dead. Now, the curious entrepreneur that you are, is wanting to know what are the absolute best niches for dropshipping.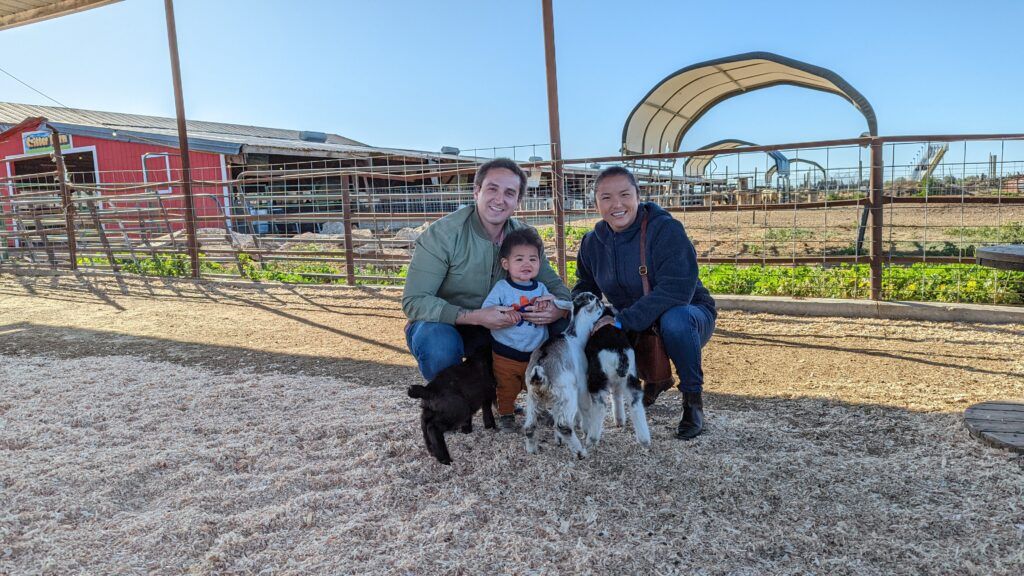 Are You Ready To Work Your Ass Off to Earn Your Lifestyle?
Are you tired of the daily grind? With a laptop and an internet connection I built a small website to generate income, and my life completely changed. Let me show you exactly how I've been doing it for more than 13 years.
The thing is, dropshipping niches are constantly changing. Like the seasons, they ebb and flow over time. What's hot and trendy in 2021 won't be the same in 2025. Products sell out like crazy, only to slowly crash and burn a few months later.
If you want to go after the big bills, it could pay off to play the short game. But if you want to build a dropshipping business with arguably less risk, then you should consider choosing a niche for dropshipping that has stood the test of recent times.
Here are the overall best niches for dropshipping in 2021 and beyond, but really any topic can work. People buy everything online these days, so as long as you can match a buyer with a good product, you can make that sale!
11 Best Niches For Dropshipping
Before we dive into the best niches for dropshipping, let's discuss dropshipping in 2021. Why?
This past year has been unprecedented, to say the least. There are hundreds of things that have been altered on a global scale. Travel is one of them. And where markets are affected, so are millions of online business owners.
That's because 2021 has changed the markets in such a way that involves shifts in niches. Here's what we know about dropshipping in 2021:
More people are staying home
Online spending increased 44% in 2020
More people are caring about health
Fewer people are traveling
It wouldn't be wise to treat the best dropshipping niches of 2021 to those of 2020, and to those of 2019. It changes every year. This year, we can expect online shopping to increase again as countries battle to tame this on-going virus.
At the heart of all great dropshipping products and stores is market research. Good research. So what does the "research" of recent events tell us about dropshipping niches?
Well, for one, we can tell that products in the health/lifestyle dropshipping niche will increase. And as the middle-upper class has more disposable income, you can expect an increase in purchases on supplies in the entertainment niche (i.e. electronics) and pet niche (i.e. pet supplies).
The difference between a successful dropshipping business and a dud is the niche. Who is your target audience and what type of product would they love? Another thing to consider when picking a niche is to pursue what is currently relevant, rather than just trending.
If you're unfamiliar with doing market research, then refer to my guide to learn how to pick the perfect niche.
Now that we've discussed a few ideas for niches in 2021, let's take a look at the best overall niches for dropshipping.
1. Health & Well-being
Personal health has always been of utmost importance, but more and more people are finally realizing it. And so are the markets. "Well-being" is a great niche to get into as it concerns more than just physical health, but also mental and emotional health.
As such, some health/well-being products and sub-niches that you could consider dropshipping are:
Meditation products
Health trackers
Supplements
High-end water bottles (hydration)
Massagers, heat pads, etc
Note that it's not highly recommended to just dropship anything in the health niche, like consumables. Only pursue these opportunities if you are well-informed about the product/market.
2. Pets
Pets are family and are treated as such, especially in countries like the USA. There is an ever-growing market surrounding our beloved pets. In fact, the industry grew $1.5 billion from 2019-2020.
In any case, here are some pet niche ideas for dropshipping.
Dog & cat collars, beds, accessories
Reptiles & amphibians
Pet travel carriers, supplies, etc
DIY solutions
Toys and enrichment
Some of the products in the pet niche could be further divided into sub-niches. For example, pets > bird care > parakeets > parakeet food/diet.
3. Outdoors
If 2020 taught us anything, it's that people desperately crave the Great Outdoors as soon as they no longer have free access to it.
Of all the niches that exploded last year, this is the biggest. Plus, there are hundreds of micro niches that you can profit from.
Kayaking
Camping
Hiking
SUP'ing
Fishing
Those five sub-niches are already huge on their own. What's great about the "outdoors" niche is that you can mix and match products from several micro niches and they would still all be relevant to your overarching target audience – outdoor lovers looking for the next best gear or equipment.
4. Tech & Gadgets
From smart home devices to drones and more… The tech niche is an evergreen niche for dropshipping that is only growing in popularity.
Here are a few micro niches to consider inside the popular tech niche:
Biodegradable tech accessories
Drones and drone parts
Smart home devices
Wearables and accessories
Wifi 6 devices
The only trouble with this niche, however, is the enormous amount of competition. Beware if you are a beginner!
5. Sleep
Sleep? Sleep! Whether you realize it or not, humans spend nearly half of their lives asleep. So it makes sense that there should be a lot of businesses catering to this very aspect of our lives.
Don't believe me? Here are some product and micro-niche ideas that evolve around sleep:
Sleep trackers (i.e. Oura health ring, Apple watch)
Bedding and accessories
White noise machines
Blackout curtains
Blue light glasses (reducing eye strain, enhancing sleep)
After all, sleep is the key to unlocking our most active and mentally-fit selves.
6. At-Home
With everyone having to quarantine "at-home" there has been an emerging new "at-home niche" that basically includes all the items and micro niches that you can do at home, such as:
Home gym equipment
Home decor
Home office
Home theatre
Home bar / gameroom
Decking out your home to fit your own bar, theatre seating, or gym has exploded in searches in recent months.
My guess is that this trend will only continue, even after the pandemic, as more and more people adopt more independent measures to stay safe and entertained from the comfort of their familiar walls.
7. Organization
Have you ever Marie Kondo'd your living space? It feels pretty amazing. Organizing, and decluttering one's space, has become a sensation in recent years.
As such, you can now find spikes in searches for products in this quickly-growing dropshipping niche.
Storage boxes, bins, containers
Organizing drawers, desks, filers, etc
Garage and closet organization
Shelf organizers
Tiny home furnishings
Crazy to think you could dropship just a bunch of empty boxes and make a profit. But hey, as long as it helps someone out there it's worth trying!
8. Kitchen
Food is a commodity we all need to survive but that doesn't mean cooking has to be boring! That's why kitchen supplies – and cooking products in general – are an evergreen dropshipping niche.
Knife blocks, utensils
Appliances and processors
Baking and pastry tools
Slicers, molds, pans
Cookbooks, aprons, accessories, etc
The best products in the kitchen dropshipping niche will be either a tool that helps people perform an action more efficiently (saving time) or helps solve a problem (overcoming roadblocks).
If you can do that, then you'll find yourself a "winner winner chicken dinner" of a product!
9. Gardening
Gardening is one of those niches that is still undervalued. It has lots of opportunities to grow and can result in big profits.
Here are some cool product ideas for the gardening dropshipping niche.
Fruit/veggie seeds
Gardening tools (i.e. gloves, shovels, etc)
Planers and raised beds
Indoor gardens
Decor and outdoor lighting
As more and more people are realizing the importance of growing their own produce, it is a niche that will only continue to flourish in the future.
10. Cars & Power Tools
A highly profitable dropshipping is none other than cars and power tools. Both technically merit their own title, but I figured I'd throw them together here since they are used in conjunction (or at least can be cross-promoted).
Used car parts (i.e. engine parts, brakes, etc)
Auto accessories
Batteries and wireless chargers
Saws, mowers, grinders, hand tools, etc
As car parts and power tools are becoming more affordable, more people are looking to buy online.
11. Clothing & Sportswear
Last but not least, one of the best dropshipping niches of all time is fashion. It is one of the largest evergreen niches in the world – and one of the most profitable too since more and more people are doing their clothes shopping online.
Kid's, men, women's, baby clothing
Sportswear and activewear (i.e. yoga)
Fashion accessories (i.e. headscarves, ribbons, bows, bandanas, hats, etc)
T-shirts, shorts, dresses, pants
Shoes (reselling sneakers is a huge industry!)
There's no limit to what you can sell clothing-wise online these days. Just make sure you're not trying to go after products that are too competitive. Some of the most successful dropshippers start out small and then build up their inventory from there.
Final Thoughts
Some of the best niches for dropshipping are not yet known to us, which is why finding the "ideal" product idea takes time to find.
It's a combination of market research, current events/trends, and finding an opportunity.
At least with these above 11 niches for dropshipping, you will already have your foot in the door.
Browse through the niches, find what interests or empassions you, and start doing research to see if it's a right fit for your business and your audience!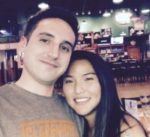 Nathaniell
What's up ladies and dudes! Great to finally meet you, and I hope you enjoyed this post. My name is Nathaniell and I'm the owner of One More Cup of Coffee. I started my first online business in 2010 promoting computer software and now I help newbies start their own businesses. Sign up for my #1 recommended training course and learn how to start your business for FREE!