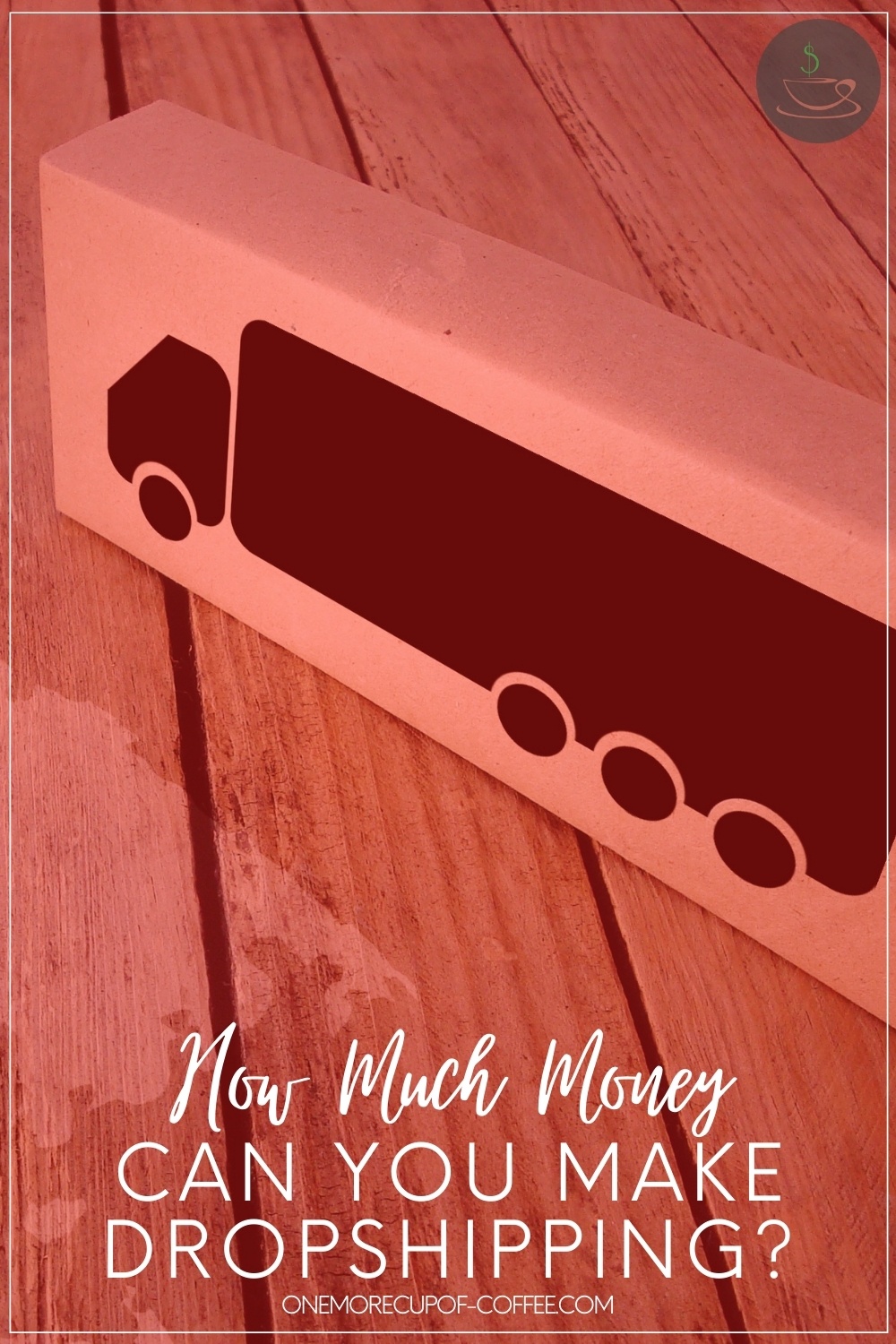 Have you ever thought about selling products online but don't have the necessary start-up capital or cash flow to invest in inventory? Then there just might be a solution for you. Enter dropshipping. But what exactly is this business model, how does it work, and how much money can you make dropshipping?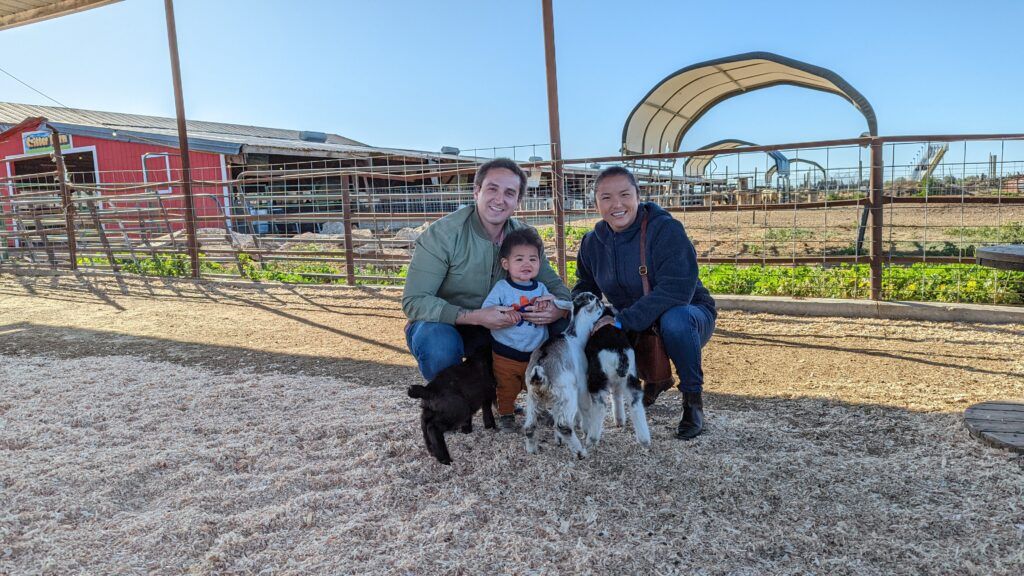 Are You Ready To Work Your Ass Off to Earn Your Lifestyle?
Are you tired of the daily grind? With a laptop and an internet connection I built a small website to generate income, and my life completely changed. Let me show you exactly how I've been doing it for more than 13 years.
To those who aren't familiar with the dropshipping fulfillment process, here's a brief summary of how it works. Essentially, the seller (aka you) creates an online eCommerce store from which they sell a number of products.
Then, rather than having to stock inventory and take care of shipping the item to the customer themselves, the supplier – or third-party merchant – does the work for them. You take your portion of the profits and voila! Once you've sold the product online, the order gets forwarded to the manufacturer. Your work is practically done!
Dropshipping as a fulfillment model is largely successful. In fact, over 30% of online stores use this method to conduct business. Of course, there are just as many disadvantages to dropshipping as there are advantages. While it's not a perfect solution, it's a great way for new entrepreneurs to test the market and experiment with their creative business ideas.
If you're interested in learning more about how the dropshipping business works and how much money you can make from it, read on!
How Much Money Can Dropshippers Make?
The thing about dropshipping is it can be a big "hit or miss" depending on the product(s) you sell and the supplier you choose. Some marketing gurus will fail, while newbies will see their profits soaring in the first 1-3 months. It takes a combination of grit and hard work, great market research, and a little dash of luck. But hey, what business doesn't need a bit of luck these days?
So, exactly how much money could you make dropshipping in theoretical terms? If we're talking annually, you could make anywhere from $10,000 – $100,000+ grand a year. Actually, Shopify – one of the largest eCommerce platforms in the world – states that many of its sellers (of the near 1 million) earn above and beyond $100K from their dropshipping fulfillment store.
Former dropshipper and writer Jenn Leach of the Millenial Nextdoor stated in one Quora thread that she earned between $4-6K per month from dropshipping full-time (while pacing herself). She also mentioned knowing a fellow dropshipper who sold cat t-shirts online and earned an ameowzing $3 million a year!
Here are a few other dropshipping income reports and success stories.
Marc Chapon – Earned over $175,000+ after 3 months of starting his dropshipping business in the dog products niche.
Nazarati – YouTuber and dropshipper expert who makes around $200-500K in revenue per month from her 3 rotating eCommerce stores.
May Ng – May from SuperMomTV dropships full-time and earns between $3-6K per month.
It would seem that the average dropshipping profit margin is between 10-40%, based on the product, niche, market size, and associated costs. That could very well turn out to be a profitable monthly income. As the below video review explains, if you have the right dropshipping strategy, it's totally realistic to earn up to $50,000 or more per month.
How To Start A Dropshipping Business
Starting a dropshipping website is similar to starting an affiliate blog. You need to hone in on a particular product within a niche, analyze your competition, build your website, and more. Let's break it down into more digestible steps.
1. Pick a Niche
When it comes to picking a niche in the dropshipping industry, you need to find a product that is ultra-tailored to a specific need or desire. The more general of a product, the more competition you'll be up against.
For example, one of the dropshipping products by YouTuber Nazarati was a small plastic device that enabled golfers to perfect their club-wielding position between their wrists and arms. She didn't sell golf clubs, as that would be too competitive and large of an undertaking. Instead, she focused on a cheap product that served a specific purpose.
2. Do Your (Dropshipping) Research
Without doing an in-depth analysis of the market and competition, you will be setting yourself up for failure (unless you're really lucky). Study keywords, trends, and make sure to get ultra-specific about what it is you'd like to sell. Make sure to go above and beyond during this stage, as this is what will determine the foundation of your online store.
Make sure to ask yourself as many questions as possible. Is the product marketable? Is it worthy of a short-term shop that you can open/close, or is it a golden nugget worthy of its own long-term brand? And so on.
3. Find a Quality Supplier
A brilliant idea for a product only remains an idea until it's been manufactured by the supplier. Chances are, there's a company in China or Taiwan that already makes what you want to sell. But those aren't your only options.
The most common suppliers are:
Once you find the product you might want to sell, it's wise to reach out to all the different types of suppliers to see which one offers the best quality product and the best price. It's recommended to request as many samples and adjustments as you may need in order to perfect the product (and process) with your supplier before you try to sell it via your online store.
4. Create Your Online Store
By now, you've probably already guessed correctly: Shopify is one of the best online stores for dropshipping. They provide store templates that are ready-to-use and are packed with features that are essential for running and maintaining a dropshipping business.
You can sell products, manage your inventory, set up discounts, manage payments, track shipments, analyze analytics, and much more. You can even set up abandoned-cart retargeting ads. It also integrates with hundreds of third-party apps and payment providers, including Facebook ads and over 100 credit card providers that enable you to receive payments from all over the globe.
Is there anything you can't do with a Shopify dropshipping business? Not really. It's not without its disadvantages, though.
While dropshipping doesn't require much capital, opening a Shopify store starts at $29/month and can get even more expensive as you pay to unlock more features. You'll also need to factor in template costs – as the pro ones aren't free – and consider the payment fees.
Overall, Shopify remains the best platform to use for building a successful dropshipping business from scratch.
5. Market Yourself & Sell Away!
That's sell away, not sail away (unless your product has something to do with sailboats!). The last step is to market your brand and business and start making sales. This is the fun part!
There are several ways you can market your new store:
Blogging about it
Pinterest Pins
Facebook Ads
Instagram Story Ads
Influencers/Content Creators
Word of mouth
Email Marketing
Friends/Family
Don't discount that last one – friends/family are some of the first buyers of your product. This is a smart strategy to get immediate feedback on your product and to see how the customer experiences the entire process, from ordering, to shipping, to the final unboxing.
After you make your first sales, analyze what's working and what's not and build your business from there. Many times, the most successful dropshippers climb to the top thanks to consistent trial and error and a strict analyze-and-improve process.
How Much Money Can You Make Dropshipping On Shopify?
It can be tempting to want to fast-track your product development in order to start profiting from the lucrative dropshipping model. But that would be a fatal error. It's good to know what your financial goals are, but don't let that get in the way of you building a quality business first and foremost.
That said, how much could you earn dropshipping on Shopify? When all is said and done, you can expect to earn a 15-20% margin of the revenue. The actual profits depend on a few factors:
Your audience, product, and niche
How much your product costs vs. how much you sell it for
Store fees and any other associated costs
It's quite common to earn anywhere between $1,000 and $10,000/month from just the first 1-3 months of dropshipping. With experience and a pinch of luck, you could scale that to $50,000 or even $100,000/month in due time. Some new shop owners hit that number just starting out, but that doesn't mean it will happen to everyone. (If it did, there would be a lot more people starting dropshipping business' than there already is!)
Is Dropshipping Worth It?
Despite all the buzzing news about it being "too late" to start dropshipping, the business model remains highly lucrative and worthy of pursuit. It's not every day that you can earn that kind of money with little to zero upfront capital.
Unlike starting your own shop with inventory, dropshipping allows you to unburden yourself with the technical process (but while taking away some of your control of the outcome, too).
While the pros and cons are both legitimate, most dropshippers would overwhelmingly agree that the restrictions and frustrations are worth the cause.
In other words, the potential profits from trying out dropshipping could change your financial situation in just a few months. The worst that could happen is you'll find yourself in the hole a few hundred (with all the fees combined).
That said, with online shoppers increasing each day, there's no better time than the present to start a new business endeavor. So what do you say? Are you ready to take the leap?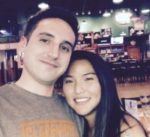 Nathaniell
What's up ladies and dudes! Great to finally meet you, and I hope you enjoyed this post. My name is Nathaniell and I'm the owner of One More Cup of Coffee. I started my first online business in 2010 promoting computer software and now I help newbies start their own businesses. Sign up for my #1 recommended training course and learn how to start your business for FREE!