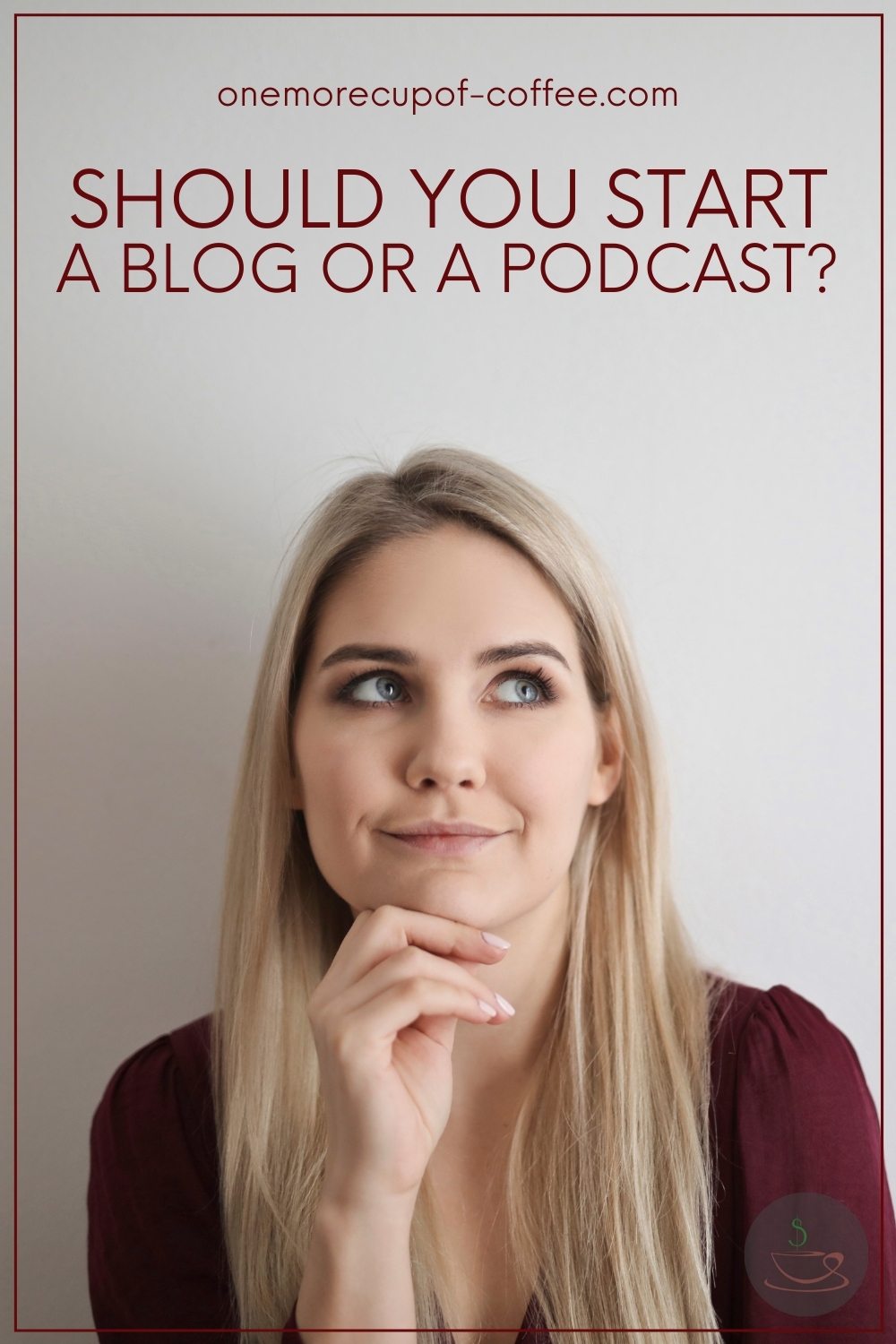 Should you start a blog or a podcast this year? While bloggers are raving about the benefits of building a sustainable blogging business, it's hard to deny that podcasts are becoming one of the most consumed types of media.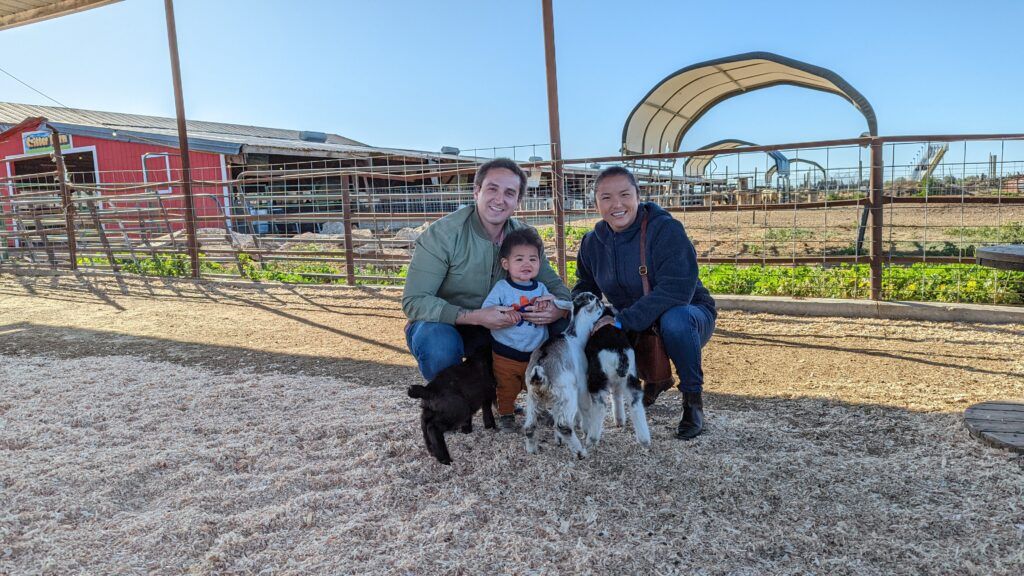 Are You Ready To Work Your Ass Off to Earn Your Lifestyle?
Are you tired of the daily grind? With a laptop and an internet connection I built a small website to generate income, and my life completely changed. Let me show you exactly how I've been doing it for more than 13 years.
In fact, every year, podcasting grows about 20-30%. In 2020 alone, over 155 million people in the U.S. were listening to podcasts each week. Knowing this definitely makes you wonder whether or not blogging or podcasting is the medium to start this year.
There's no denying it – both are popular platforms. But can you monetize both and if so, what are the associated costs (if any)?
In this guide, we'll look at all the pros and cons of starting a blog vs. a podcast including the factors you should consider before choosing one medium over the other.
Should You Start A Blog Or A Podcast?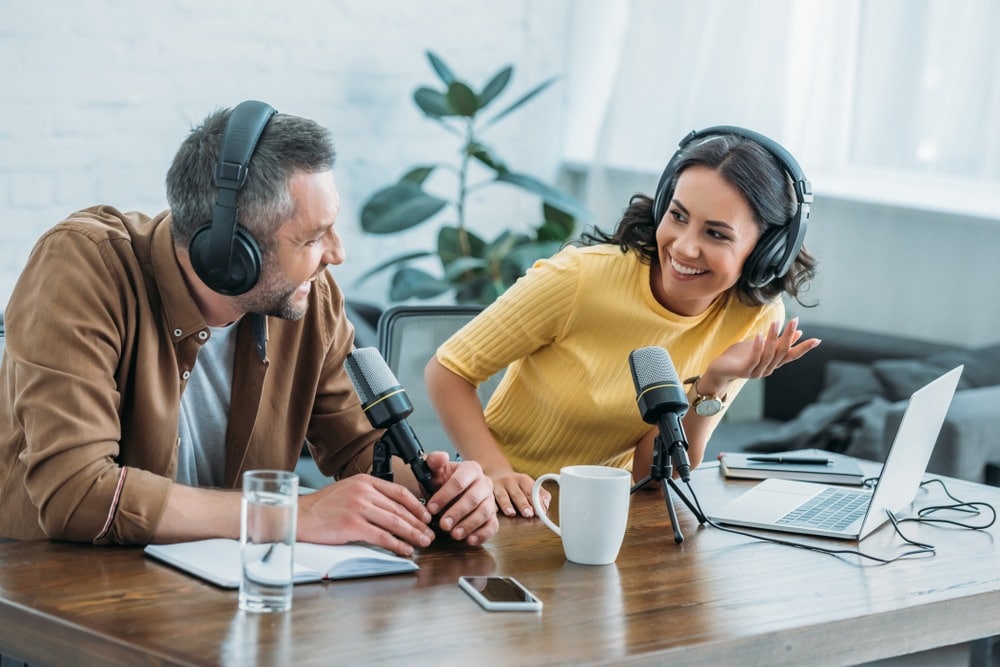 Before addressing the five big factors and the differences between blogging vs. podcasting, you should know that blogs are the only online business that you can create and fully own. Unlike podcasts or even YouTube, you will always own your written published content with your blog. Just keep that in mind when deciding between the two.
If Apple decides to de-list your podcast from the Podcast app, what recourse do you have? None. If a host wants to take down your website? Just switch hosts.
There are lesser known Podcast RSS catchers out there, but your ability to reach an audience will be greatly reduced if you are not listed in the big platforms like Apple and Spotify. Podcasting 2.0 sounds promising as well, but that may take years to develop a following.
Even so, while both podcasts and blogs are great for marketing and generating an income (more on money matters below), they don't need to be a war with one another.
In other words, if you choose to start a blog vs. a podcast now, that doesn't mean you couldn't eventually start one or the other in the future and benefit from both mediums.
A word from the wise: It's best to focus all your energy on building your brand or business with one platform first, rather than spreading yourself out too thin by trying to be present on multiple mediums (and not succeeding at growing any of them).
That said, here are the five major deciding factors that will help you see the differences (pros/cons) between starting a blog and starting a podcast.
1. Your Goals
First, to figure out whether or not blogging or podcasting is best for you, you should do a deep dive into your goals. What is your purpose for starting either?
Second, consider the longevity of each platform in conjunction with your vision and goals for your personal brand or business. Blogging has been around for a decade, at least, and thousands of people are starting blogs every day.
There's a lot of competition in the blogging community, whereas podcasting is still in its "early stages." Podcasting really exploded in 2019 and since digital media will only become more popular over time, it would be wise to hop on the trend now before it, too, becomes saturated.
However, don't let competition deter you from starting either one. There will always be competition. The goal would be to make better content that ranks higher, performs better.
Therefore, consider the competition but take a harder look at what your goals are. Is your main goal to make money, educate, inspire, entertain? Find the answer and lead with that.
2. How Much Each Costs To Start & Maintain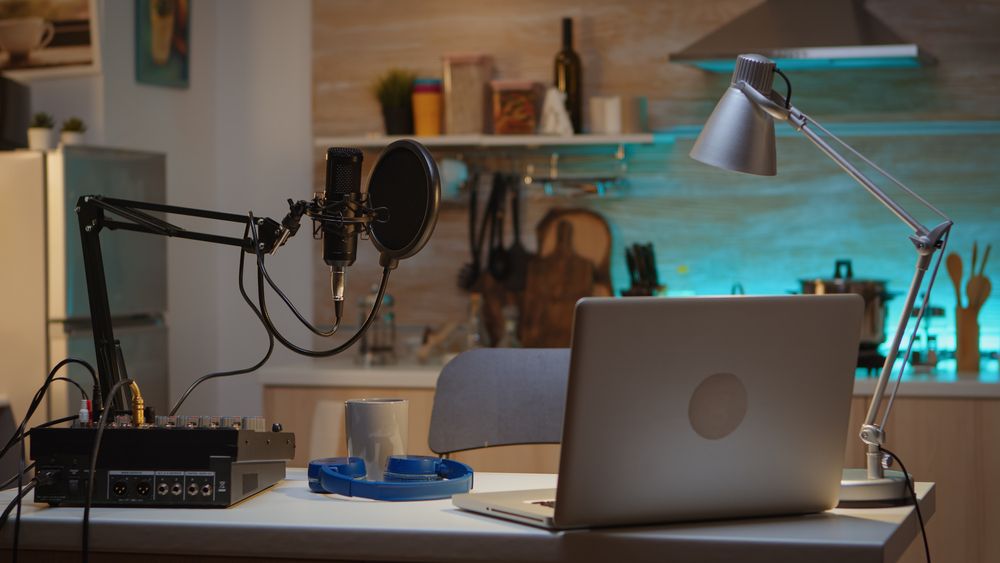 Before deciding on whether to start a blog or podcast, you should consider the overhead costs of each. Neither platform is entirely free.
Blogging typically has a low startup cost – $10-15 to purchase a domain (renewable each year), plus web hosting to get started. Many new bloggers will start with a hosting provider that costs $10 or less per month, but as your traffic grows you will need to upgrade to a better, faster plan. These upgrades can jump up to $30-60 or more per month for quality web hosting.
Then, you should also factor in costs for a theme, advanced plugins, and outsourcing articles, among other costs. Many professional bloggers also invest in email marketing and SEO/keyword research applications (which can cost over $100/month).
So in sum, blogging can start out cheap but it has a lot of extra costs once you "go pro".
With podcasting, you need to invest in your gear up-front which can be as little as $50 for a basic-quality mic up to hundreds of dollars for decked-out tech (up to you).
Then, all you need next is podcast hosting (similar to web hosting) which averages to be around $10-15 per month. If you wanted to, you could even make your own cover art and edit your own audio using free software on your computer.
However, if you are considering going all-out with professional branding, software, and equipment, then you could easily spend over $1K on one-off fees and a couple of hundred dollars per month on hosting and production. Improving your audio quality as your audience grows should be one of your main goals as a professional podcaster.
Then, unless you invest the time into learning audio editing skills, you'll also need to hire an audio engineer to get your sound quality right, cut out background noice and another mistakes, or even splice in mid-roll ads. Thinking of adding a YouTube companion video? That adds more to your cost of running the biz.
Bottom line: There are budget-friendly and pro-level fees to each platform. It all depends on the quality and size of your project.
3. Time Investment
Which one takes more time to start? Blogging or podcasting? That's the next big question to answer.
With blogging, you could typically spend just 2-3 hours writing a 1,500-2,000-word article.
But in reality, creating a polished, SEO-optimized blog post consists of a lot more than just writing.
You also have to factor in the time it takes to research your keywords, ensure the article is optimized for search engines, plus create, edit, and compress images before hitting publish. Then, don't forget to market it to the world on social media and perhaps create a few Pinterest pins for it, too.
All in all, you could end up spending 5-8 hours or more crafting one blog post.
When it comes to podcasting, you need to consider the time it takes to record, edit audio, draft a transcript/audiogram, submit it to a directory, and then market it like crazy.
Keep in mind that you may want to create a self-hosted blog or website even if you choose to start a podcast. This just makes marketing your podcast much easier, even if you don't blog regularly.
In either case, both platforms take time to craft quality pieces of content. The difference in hours would be minimal between the two, if counted.
4. Monetization
One of the major differences between blogging vs podcasting is how you can monetize each.
Typically, bloggers make money from their blogs through affiliate marketing, display ads (like Mediavine), private advertising, paid sponsorships, and selling their own products.
Podcasters make money primarily through sponsorships, but can also use affiliate marketing links in their podcast descriptions and transcripts, just like how Tim Ferris from The Tim Ferris Show does it.
Generally speaking, you could scale your earnings much more with a blog than with a podcast.
This is because you likely won't attract sponsorships until your podcast starts to get very high amounts of downloads, whereas you can make money from affiliates and passive income from display ads on your blog by just writing and publishing SEO-optimized content and getting free traffic every day from Google.
In my opinion, you can start earning money from a blog much faster than with a podcast, and can earn a full time living with much less traffic to the content you create.
5. Your Personality & Skills
Last but not least, you need to consider which form of creating – blogging or podcasting – better suits your personality because that is what will shine with either of these mediums.
Do you have a way with the written word? Or are you more natural and engaging when speaking? Could you lead a conversation with a guest speaker so that it's both interesting and entertaining or could you more easily or write 2,000 words from behind the screen?
You should also pick the platform that you can see yourself pursuing long-term (at least 1-3 years) in order to really grow a business out of it.
Building a blog from scratch and earning money from it within one year is realistic. The same with podcasting. Does that mean you will be making a full-time income? Unlikely, but you will be on your way.
That's the thing about both blogging and podcasting – you can strengthen your skills and get better at it.
Aren't good at SEO or writing? Those are skills almost anyone can learn. Same with podcast – if you aren't comfortable with public speaking then starting a podcast can help you power through that and become great at it!
If you are still really undecided about which one to start – just go with the one that better fits and expresses your personality. You can always improve on your skills.
So, Should You Start A Blog Or Podcast?
No matter if you choose to start a blog or a podcast, you will find that both are great for generating an income while growing your personal brand or business.
In an ideal situation, you could juggle both blogging and podcasting, but don't undertake the two projects at the same time, or else you may get overwhelmed.
Instead, pick one medium and grow it until you are "successful" and comfortable enough to branch out onto another platform to diverse both your audience and your income.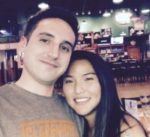 Nathaniell
What's up ladies and dudes! Great to finally meet you, and I hope you enjoyed this post. My name is Nathaniell and I'm the owner of One More Cup of Coffee. I started my first online business in 2010 promoting computer software and now I help newbies start their own businesses. Sign up for my #1 recommended training course and learn how to start your business for FREE!