Company Name: CoinPlace
Costs: Invest at least $10
Rating: 5/100
Do I Recommend CoinPlace?
If the company lives up to its promises, you could make money with CoinPlace. But, there is little to suggest that they will. Instead, the overall model is unrealistic and is honestly quite concerning. I recommend skipping the idea altogether.
You would have much greater income potential with affiliate marketing, along with much lower risk. Even if affiliate marketing isn't your thing, there are many better options than CoinPlace out there.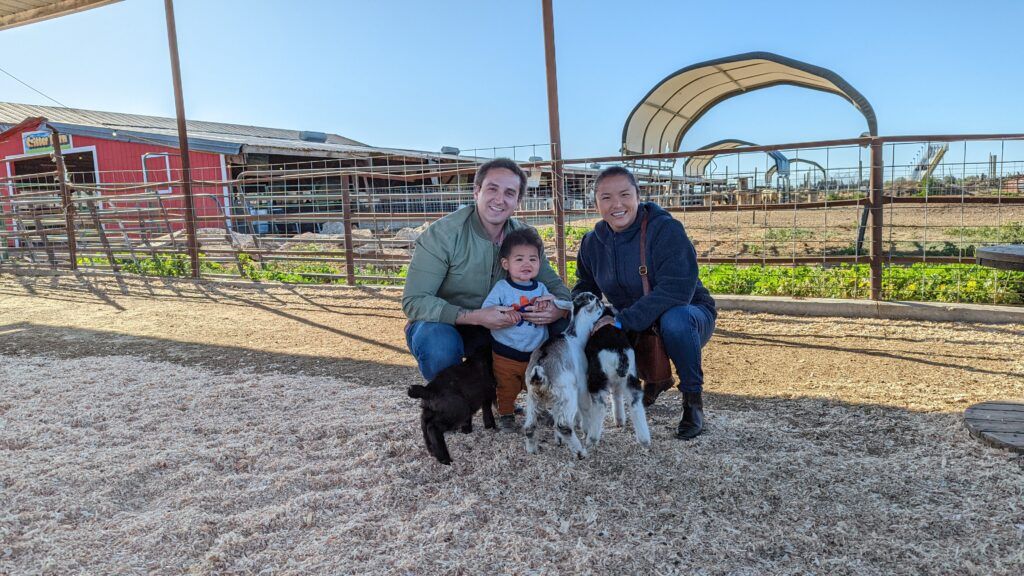 Are You Ready To Work Your Ass Off to Earn Your Lifestyle?
Are you tired of the daily grind? With a laptop and an internet connection I built a small website to generate income, and my life completely changed. Let me show you exactly how I've been doing it for more than 13 years.
What Products Does CoinPlace Sell?
CoinPlace promotes itself as a way to make money by investing in Bitcoins. More than that, it's meant to be a passive way to earn money. So, you deposit money into the scheme and then earn a return at the end of the period. The length of the period depends on the option you choose.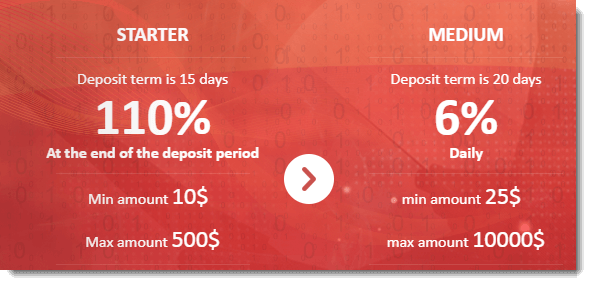 Theoretically, this happens because the company has traders who operate in the cryptocurrency field. You're basically investing into the company and then earning from their work. According to the company, the investors are taking all the risk, while you're getting all the rewards.
This is an idea that looks amazing on paper. You're simply putting your money in and then getting a consistent return on it. But, anyone will tell you that investment is rarely that predictable.
That's especially true for cryptocurrency. Some people do make money trading cryptocurrencies, including Bitcoin but there is a fair amount of chance involved. There's certainly no way to guarantee profit consistently. Instead, traders will earn money sometimes and lose it other times.
This risk makes the claims from CoinPlace unrealistic. If you were simply earning from what traders make, there is a good chance that you'd lose money at least some of the time.
That's the very nature of trading. Skilled traders do earn more, regardless of the field. But, there is still considerable risk. If that weren't the case, everyone would be making money through trading.
And honestly, the whole concept of CoinPlace is just odd. If a company managed to create a system that allowed them to consistently make money from trades (which I doubt) – why ask for investments from random people? And why get those people to recruit others?
That doesn't make sense. If the company is turning a consistent profit, they'd be better off investing that back into Bitcoins, without worrying about all of the extra steps.
The main reason for recruitment is to make money off the people that are joining. At the very least, this suggests the system CoinPlace has isn't as good as they claim.
There's also no proof.
You have no way to know whether trades are actually occurring and what is being done with your money. That basically means you're investing your money in a system that may or may not offer a return.
There's a good chance that there is no investment process. Or, if there is, it doesn't work as advertised. Instead, most of the money the company provides members probably comes from other members.
That presents a problem. Systems like this simply aren't sustainable in the long-term. They only persist as long as the company can consistently recruit new people. Sooner or later, that pool of new recruits dries up. When that happens, the company might suddenly close up shop, leaving people high and dry.
Even if they don't, there's no guarantee that you'll actually get the return on investment that they're claiming.
As products go, that's it. There are no other products or services on offer. Instead, you're just paying for the chance to earn money. Some of that income theoretically comes from the investment process. But, the larger goal is to recruit others.
That should sound familiar by now.
Is CoinPlace A Good Business Opportunity?
In theory, the main money to earn with CoinPlace is simply investing. You choose from one of three plans, which are Starter, Medium and Investment. The higher the plan, the more income you can earn. Of course, each plan requires more investment too and a longer term.
For example, the highest tier is Investor, which has a return of 5% daily and a deposit term of 30 days. You can invest anywhere from $50 to $10,000 in the plan. For example, if you went with a $500 deposit on the plan, the final result looks like this:

From their phrasing, it seems that you make a single deposit and you can't withdraw until the period is completed. But, the company doesn't offer many specifics.
In fact, most of their information is incredibly vague. For example, they say that "withdrawals proceed according to the conditions of a chosen investment plan". But, none of the investment plans have stated conditions on them. You would have to join the company to find out that information, which is never encouraging.
This isn't the only way to make money. Instead, there is also a focus on recruitment.
The idea here is, as always, that you get people to join the company. Those people then recruit others. As your team increases, your income potential does as well.
For CoinPlace, the model is a simplified version. They use a unilevel system, which means that people are placed in a logical order based on who recruits who. You can then earn from three levels in your downline:
Level 1 (people you sponsor): 8%
Level 2: 3%
Level 3: 1%
I assume this commission is based on how much the people you recruit invest. But, CoinPlace doesn't offer any details whatsoever.
That's all there is to the team structure. So, there are no bonuses to be had. Because you're just earning from three levels deep, the income potential is lower than most other companies.
What this means in practice would entirely depend on who you recruit and how much they're willing to spend. For example, the compensation might be decent if you directly recruited someone who invested hundreds of dollars.
There don't seem to be any requirements for promoting the company, which is appealing. There is no rank system to worry about either, so you don't have to progress through the company.
The end result is basically a mini-MLM. You don't have all of the complexities of other MLMs like b:hip or FuXion. But, your income potential is lower as well.
How Realistic Is It?
We'd all love to make money doing nothing and that's precisely what CoinPlace offers. But, let's be honest here. The real world doesn't work like that. There's no way you could earn 5% without fail regularly by just investing money. The only legitimate investments with that type of return are the ones that involve considerable risk.
There is little to suggest that CoinPlace will live up to its promises. The company itself is pretty shady as well. For example, all of the video reviews look like they have been purchased from Fiverr. The site is consistently vague about what it offers and how the system actually works.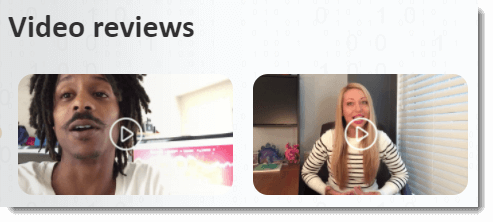 There's also a question about the company behind it. There are no details provided on the site, which is another red flag.
Their support page suggests that the company is based in the Netherlands, while the questions page and promotion video say that the main office is in Australia. The site itself defaults to Russia as the primary language. Whatever the correct location is, it's very clear that the company isn't transparent.
If CoinPlace does what it claims, it would be an amazing way to make money. But, nothing about the company or the model suggests that it will. Why risk it?
To have the most income potential, you'd need to invest a significant amount and also recruit others into the company. That involves considerable risk and you could easily lose what you put in.
Personally, I wouldn't bother. The claims don't make sense to me. Besides, if I was really going to make money investing, I'd want more details about what was actually going on.
For most people, a more tangible approach to income makes sense. Affiliate programs are one such direction to consider. These are online, so you're not selling to people in person. But, the focus is on promoting legitimate products. Many of them are already popular in the market and they're items (or services) that people want to buy.
For example, you could choose to promote coffee and related products or you could focus on travel. Honestly, the options are endless. This style puts you in control, which is a serious advantage.
The investment is also lower. You don't have to regularly spend large amounts of money for the chance to make an income. Instead, you can start with very few costs and increase those at your discretion, such as when you're actually making money.
I don't know about you, but I think this is a much more realistic idea. At the very least, you're following a model that makes sense, one that even has long-term potential.

Can You Generate Reliable Income With CoinPlace?
The CoinPlace Review
CoinPlace claims to give you consistent profits from Bitcoin trades. Yet, there is no evidence that it will live up to any of its claims. If nothing else, the company involves high risk and any return you do get is likely to be unsustainable.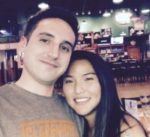 MLM Critic & Author: Nathaniell
What's up ladies and dudes! Great to finally meet you, and I hope you enjoyed this post. I have to be honest though. I'm not a big fan of MLM. Tried it. Hated it.
Affiliate marketing is cheaper, faster, and easier. See for yourself and join millions of other successful affiliates generating income from their blogs!
No inventory. No fees. No recruiting. 3 BILLION potential buyers online.
Reader Interactions