Radien Review
Company Name: Radien Life
Costs: $199
Rating: 48/100
Do I Recommend Radien?
You really could make money with Radien Life, as long as you have customers that can afford the products. The company also has one of the better compensation plans out there. That being said, you do still have to rely on recruitment and the products aren't particularly unique. For most people, affiliate marketing would be a better model. This allows you to pick competitive products, including ones that people can actually afford.
What Products Does Radien Life Sell?
Radien Life is a skincare company. Their focus is on science-backed products, ones that have more support than most other brands. To a degree, that's even true. The company does publish some research and cites other studies. This information shows a mechanism for benefits and suggests that customers see positive outcomes.
The products themselves fall into four categories:
Women's Anti-Aging
Men's Anti-Aging
DéJàVu
Skin Repair
The general principles are about what you would expect. For example, one product is a night cream, which promises to reduce the effects of skin aging, plump the skin, and improve elasticity. That one costs $47.25 retail for a 30 ml container. Other products are similar in terms of concept and pricing.
For anti-aging skincare, these prices aren't absurd. I've seen similar prices in local stores, especially from high-quality companies. Likewise, many sites will promote products in the same general price range.
The products do look nice visually, so the company did get that right. The high price point does reinforce the idea of quality and of anti-aging. After all, if the items were too cheap, people simply wouldn't believe that they worked.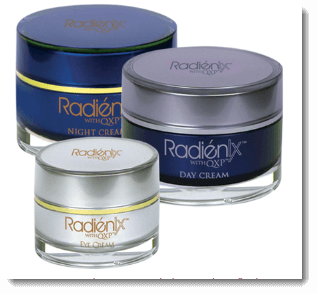 While this price point may be common, it's not appealing. The products are also designed to be used in conjunction with one another. This means customers would have to buy multiple items, ideally at the same time.
For people who regularly spend money on anti-aging products, the prices for Radien Life would probably seem fine. But, for anyone on a budget and for people who just focus on regular skincare, the price point could easily feel excessive.
And remember, these are products that you need to sell. Even if the prices seem fine to you, they have to be reasonable to potential customers as well.
Finally, the product selection is pretty small. There are less than a dozen individual products and only one of these is for men. This limits your audience as well.
The Science
The research is the one thing that makes Radien Life stand out. Which begs the question, how good is it really?
Well, the company uses double-blind research. This is the best design and helps avoid any bias from participants or researchers. But, there aren't that many studies and they haven't been formally published. In fact, there was just one main study, which the company references back to time and time again. While that study is discussed on Radien Life's site, many key details aren't provided.
In that study, 50 women used a product from Radien Life on one half of their face and one of two placebos on the other. Outcomes were tested and the study did find better results and feedback from the Radien Life product.
It's a great outcome but the study isn't nearly as good as the company implies. For one thing, there were just 50 women, which is a small sample size. There are few details about the sample or whether those women represented the general population.
More importantly, the study just tested two placebos. All it proves is that Radien Life is better than those two particular products. The company doesn't even state what those are either.
So, yay! The Radien Life cream they tested (it isn't clear which one that was) is better than two random products. There is no way to know whether the cream is better than the skincare items from other MLMs or from other brands that focus on research.
The authors do also highlight research and theories about why their products should work. But, most of that information would apply to many other skincare brands as well.
The end result is the science is okay, not amazing, and doesn't prove that Radien Life is unique in any way.
Making Radien Life Sales
The science aspect could mean a lot or a little, depending on your audience. Personally, I find the style manipulative and misleading. It makes me trust the company much less and I would be unlikely to buy their products.
However, Radien Life does still provide more research than most companies. And, their arguments do make sense, even if the marketing is manipulative. This may be enough to give you a competitive edge. If nothing else, it gives you an angle to talk about if you want to sell the products.
There is an emotional component to skincare anyway. The products don't have to be the best on the market. Instead, they simply need to give people a good experience for the price. Raiden Life could easily achieve this, as long as your audience can afford the items.
Speaking of that, you need to think about your audience before getting involved. Radien Life focuses on direct marketing. This means that you're selling in person, mostly to friends and family members. The process does work for some people but it can also be stressful and draining.
When you're considering the company, think about whether your friends and family would be willing to buy the products. Do they regularly spend money on multiple skincare products? Could they afford the prices that Radien Life charges? You can, of course, find new customers. But, if your immediate audience isn't interested, the whole process is much more difficult.
This is one reason why I choose affiliate marketing instead. I hate the idea of pressuring people that I know. Plus, in-person sales aren't fun. I'm sure I could do it but I wouldn't enjoy the process. So, why bother?
Affiliate marketing means that I can promote online instead. Not only does this let me hit a larger audience but it gives me the chance to choose products that are competitive. Take the cosmetics niche as an example. This covers a broad area, including skincare items and there are various products and programs to choose from.
Is Radien Life A Good Business Opportunity?
If you're interested in direct marketing, Radien Life has some advantages. It's clear that their products are high-quality and they have good marketing. So, how do you make money?
As always, the first step is retail profit. The amount you earn depends on how the person buys.
15% for Automatic Convenience Orders (basically, an autoship)
25% for sales made through your online portal
The difference seems to be because customers who use the Convenience Orders are getting a discount. You earn less per sale as a consequence. That discount also means that passionate customers are likely to sign up for the Convenience Order, which decreases your income.
15% and 25% aren't the most amazing commission rates but they aren't too bad either. I've certainly seen worse. Plus, 15% does come from an autoship. This means the customer is receiving and paying for the products automatically. In some cases, you'd end up getting consistent income for very little work on your end.
Plus, the products from Radien Life are on the expensive side. This would let you earn more per sale than with many other brands.
There isn't any way to increase this commission rate over time. But, there are some fast start bonuses that allow you to earn more. These provide extra income on the sales of Fast Start Packs. These packs are either $199 or $499. The cheaper version contains skincare products for a month. The more expensive one contains business tools and all of the products that Radien Life offers.
Fast Start Bonus: Paid for the first three packs you sell. $50 for the basic packs or $125 for the Business Builder Pack.
Double Fast Start: Paid for the fourth pack and any after that. $100 for the basic packs or $250 for the Business Builder Pack.
Most of the time, you'd be selling these packs to people you recruit. That makes this a part of the team-building aspect of the company.
Team building is an interesting concept. It means you need to recruit people into the company and support them along the way. The goal is that everyone you recruit should be trying to make sales and recruit others. Your team is also known as your downline and you earn money based on their success.
As your team expands, your role will too. Some people find that they have to spend more time micromanaging their team and ensuring that everything runs smoothly. Direct sales and even recruitment can take a back seat as a result.
To earn from your team, Radien Life uses a unilevel compensation plan. That design means you're creating a rough pyramid structure. In it, anyone you recruit goes directly below you. Anyone they recruit goes below them and so on.
The amount you earn is based on two things.
Your rank in the company
The sales of your team
For Radien Life, your rank is based on 1) the number of customers that you have, 2) the number of fast start sales you've made and 3) the sales of your team as a whole. These requirements get more significant with each new rank.
As you progress through the ranks, your income potential increases as well. Initially, you can only earn from the people you recruit at a rate of 5%. This means you're getting 5% of the total sales for anyone you personally recruited.
This is actually a pretty good starting point. Many MLMs don't let you earn from your team at all in the first rank. Those that do typically start off at lower than 5%.
In the next rank, you still earn 5% from the people you recruit. You also get 5% from the people they recruit. For the first five ranks, the pattern looks like this:

The idea itself does have potential. If your team was large and successful enough, you could be making a decent income. Once again, the products are expensive. That may make sales more difficult but it does increase the commission received per sale.
I don't like MLM compensation plans as a general rule. They're needlessly complicated and they force you to jump through hoops to earn money. Still, this is one of the better examples out there. The amount you earn from each rank is decent and the percentage isn't dropping as you go down the levels.
The one catch is that you only ever get 5% from the first level. Some companies increase this with rank, offering as much as 8% for people you direct recruit. That style allows you to focus more on your first generation of recruits.
Here, you're earning the same for each level. The emphasis becomes simply growing your team as much as possible. Because each level pays the same, any new recruit is equally beneficial, regardless of the level they enter at.
Selling Online
There is one other thing to briefly mention. Radien Life provides you with a replicated website to sell products. This won't ever rank in Google but you could promote it through social media or by building your own website.
This style means you can promote to a wider audience. You also don't need to host parties or to buy the products first and then resell them. This results in less risk overall and more potential for income.
Can You Generate Reliable Income With Radien?
The Radien Review
It's easy to see how the products from Radien Life could sell and the compensation plan is surprisingly good. But, be very aware of your audience. Decent long-term income is only possible if you can make consistent sales and recruit. That may be difficult for Radien Life due to the price of the products.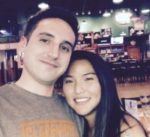 MLM Critic & Author: Nathaniell
What's up ladies and dudes! Great to finally meet you, and I hope you enjoyed this post. I have to be honest though. I'm not a big fan of MLM. Tried it. Hated it.
Affiliate marketing is cheaper, faster, and easier. See for yourself and join millions of other successful affiliates generating income from their blogs!
No inventory. No fees. No recruiting. 3 BILLION potential buyers online.
Reader Interactions