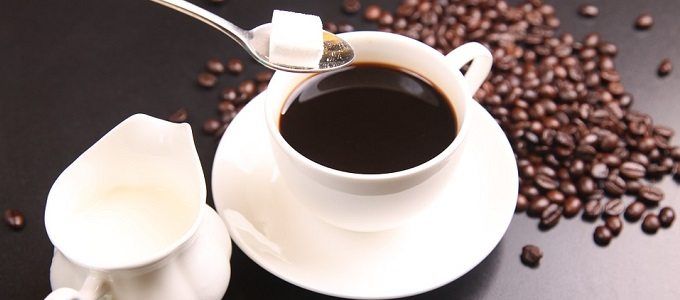 Affiliate Programs, Keyword Lists, and Niche Research for Coffee
Are you like me? Do you like the smell and taste of fresh brewed coffee? I sure do and today in this niche research on coffee I am going to percolate some ideas for you to take advantage of this widely popular hot (sometimes cold) beverage, which has been around since the 15th century.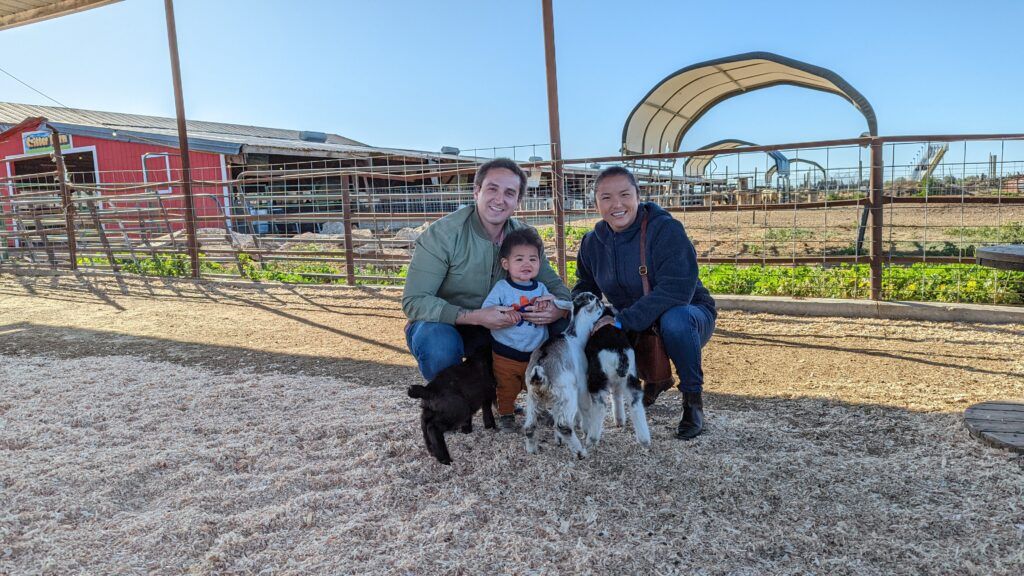 Are You Ready To Work Your Ass Off to Earn Your Lifestyle?
Are you tired of the daily grind? With a laptop and an internet connection I built a small website to generate income, and my life completely changed. Let me show you exactly how I've been doing it for more than 13 years.
Though coffee is native to subtropical Africa and some of the islands of southern Asia, the Coffea plant (that is the correct spelling) was heavily exported and now grows in over 70 countries mainly near the equator.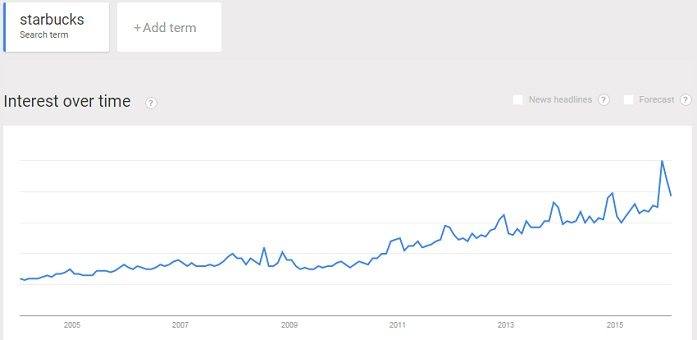 In modern day culture here in the United States, coffee is big business and Starbucks, as seen in the above graph has taken the popular drink and made it even more-trendy. Starbucks has a large following, but Dunkin Donuts, though not as large a following, is popular among its coffee drinkers too.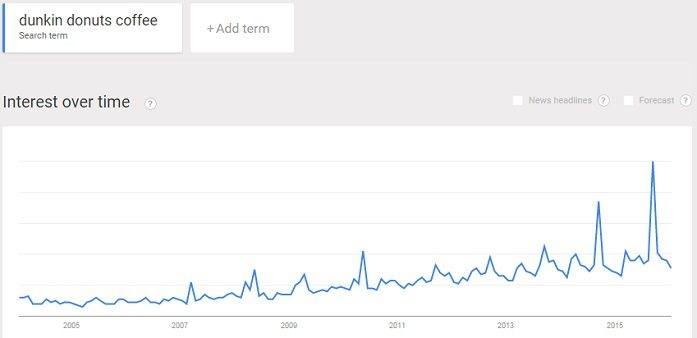 Coffee has come a long way and many people drink coffee in various forms. Whether it is the traditional coffee, gourmet, flavored, roasted, hot, cold, coffee is enjoyed by so many at any time of the day. With the wide popularity of this hot drink and the desires of people to make it at home, you will have plenty of opportunity to make money in this niche.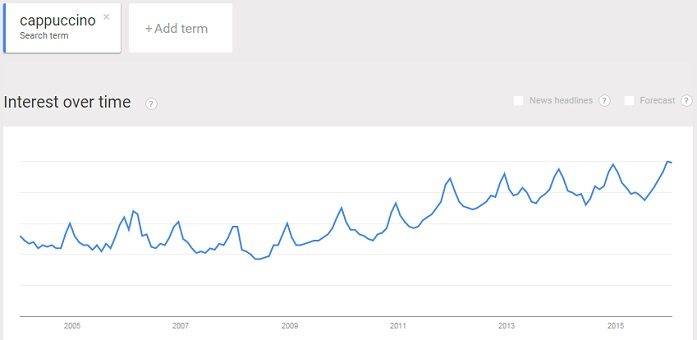 I remember when traveling overseas to the many countries I have visited, coffee was enjoyed in many cultures. Both espresso and its close relative cappuccino is enjoyed quite often in Italy, France, and even Portugal has their own kind. Some may wonder, what is the difference between a cappuccino, espresso and a latte?
A cappuccino is an espresso based drink, of Italian origin, with 1/3 espresso, 1/3 steamed milk, and 1/3 wet foamed milk. The difference between a latte and a cappuccino is the milk content. A latte has a lot of milk, whereas cappuccino is a strong coffee as is espresso. But as a whole, coffee is universal and loved by many.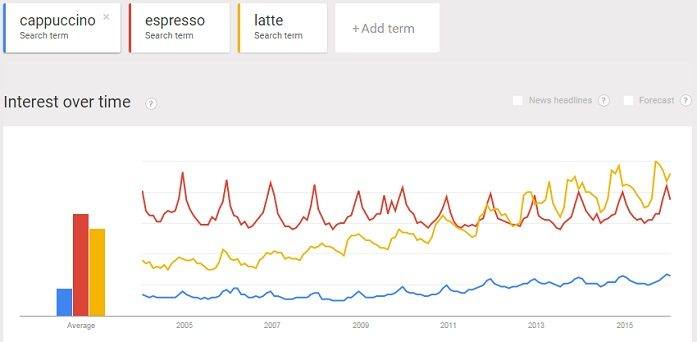 With one of the most popular drinks in the world you will have no problem finding keywords both high traffic and low competition. Just remember that the majority of low competition will be found when being specific in your search queries, such as using a brand name or asking a question related to a product.
Choosing a topic for your website shouldn't be a problem either because coffee is not as broad a niche as some of the others I have researched. But to help you choose a sub niche I will be listing some of them below that you can start your website with and build upon. With the coffee niche you can easily combine many of the following.
Whole bean coffee
Vacuum packed ground coffee
Keurig K cup coffee makers
Kona coffee
Gourmet coffee beans
Starbucks coffee and accessories
Coffee bean grinders
Espresso makers and milk foamers (those suckers are pricey!)
Making espresso drinks at home
Coffee maker filters and parts
Coffee cups, mugs and tumblers
Commercial coffee makers
Home roasting coffee
Third wave coffee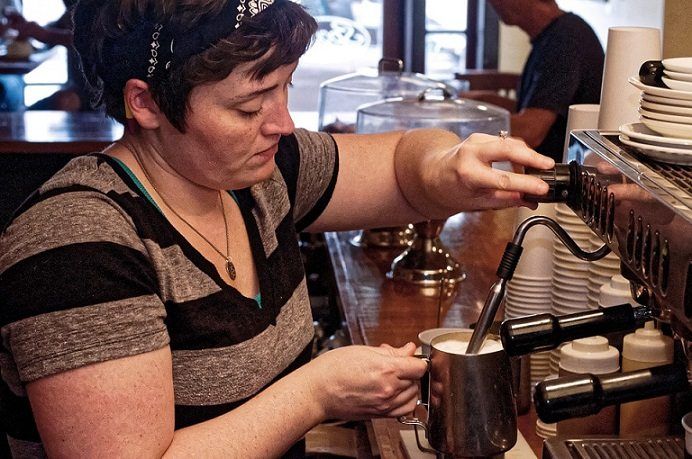 Top 3 Affiliate Programs
My Thoughts
When I do research into many of these affiliate programs the one thing that is a big determining factor into where I list them, is how easy it is to navigate their website and most importantly finding the affiliate program page. Once I find that page I expect to find relevant information such as commission amount and cookie duration.
Though most of the coffee affiliate program pages were visually stimulating, making me want to grab one more cup of coffee for the day, finding all of the affiliate information was a task in itself with more than half of the programs below not having the information I was seeking. Fortunately I received training in how to find these things and will reveal this to you soon.
However of the programs that I did find, the majority of them offer a great selection of coffees and accessories. Some even offer other hot beverages such as tea and hot chocolate. This will be beneficial for you because it will provide your website readers with an even broader selection of items to purchase and thus generating you more profits.
Also, don't forget that Amazon's affiliate program is an excellent backup resource, since they have pretty much everything and operate around the globe.
Koa Coffee
Signup URL: http://www.koacoffee.com/affiliates
Focus: A variety of Kona coffee such as Peaberry, Estate, Grande Domaine, Private Reserve, decaffeinated, Hawaiian Espresso, in ground or whole bean
Commissions: 20%
Comments: This is the Kona Coffee Forbes called "Best Coffee in America." Koa Coffee began as a family owned and operated Hawaiian business in 1997. In the beginning they were a true "Mom & Pop" shop, hand-picking and roasting Kona Coffee beans.
They have since grown into a fine coffee company providing employment to many people. The Pure Kona Coffee has never changed since their beginnings. The Koa Coffee website is a pleasure to browse and gather information, with great eye candy for coffee lovers using pleasing colors and photos.
Their affiliate program offers a generous 20% commission and 90 day cookie. In addition to their authentic Kona coffee, they offer other complimentary coffee and chocolate gifts which will help increase your commission profits. Of all the affiliate websites, it was obviously my favorite.
FLAVIA
Signup URL: http://us.myflavia.com/affiliate
Focus: Coffee from Colombia, Costa Rica, Ethiopia, and Sumatra in both featured and certified sustainable in house blends, French vanilla, French roast, and hazelnut with cappuccinos and lattes, also teas, chocolates, and cups with lids
Commissions: 10% to 19% based on sales totals
Comments: FLAVIA has 25+ years of innovation and commitment to bringing the finest hot beverages to your home. They have a wide variety of coffees, teas and hot chocolates with an option for you to create your own personalized hot drink. Hmmm, I am going to have to try that out.
Their website was simple and easy to navigate and I like that they provided an FAQ page exclusively for the affiliate program. Not many affiliate programs in any niche do that enough. In addition, their above average commission of 10-19% and their average 30 day cookie, has lead me to select FLAVIA as my number 2 selection for a coffee affiliate program.
I feel that commissions will be pretty high with this program because they offer not just coffee but other quality hot drinks. I know as a coffee drinker, I also drink tea and hot chocolate on occasion and so do many other coffee drinkers.
Starbucks Store
Signup URL: store.starbucks.com>
Focus: Coffee as whole bean and ground, Starbucks Reserve, Verismo pods, K cups, instant, and portion packs in either regular or decaffeinated. Available in a roast of blonde, medium and dark from Latin America, Africa and Asia Pacific region
Commissions: 3% on Equipment and Drinkware & 5% on Coffee
Comments: Starbucks first opened in 1971, as a single store in Seattle's historic Pike Place Market. From just a narrow storefront, Starbucks offered some of the world's finest fresh-roasted whole bean coffees. Today they are a major player in the battle of the best coffee around.
The variety available now, has come a long way since the 1970s and you can find Starbucks in almost every country. As popular as they are, I am placing them as my number 3 selection. Though their website is visually appealing and finding their affiliate page is fairly easy, finding affiliate information is non-existent. There should be some kind of info somewhere.
They have 7 different FAQ pages and not one dealing with the affiliate program. But this is not the only reason they are number 3. Their commission starting at 3% is the lowest of any program listed here, going up to 5% which is still below average. But they are Starbucks and offer a 30 day cookie, so they squeaked into the top 3.
Other Affiliate Programs
Three Avocados (a Non-Profit Coffee Company)
10%
Ground and whole bean coffee from Nicaragua and Uganda, coffee mugs, tumblers, t-shirts
Coffee Wholesale USA
9%
49 different brands of coffee in K cups, filter bags, pillow packs, pods, ground, whole bean, coffee makers, supplies, and more
Willoughbys Coffee & Tea
10%
Coffee from several different countries in decaffeinated, flavored, French roasts, blends, unblended single origins, coffee samplers
Coffee.Club
7%
Hand roasted, organic fair trade coffee, choice of your preferred grind
Cafe Britt
8%
Decaffeinated, espresso, fair trade, organic, dark, medium dark, medium, and light roast, from 3 countries in single serve, whole bean and ground, coffee makers, coffee tumblers
The Coffee Bean & Tea Leaf
4%
Online exclusives and organic coffee in K cup, portion packs, ground, whole bean, espresso, flavored, coffee supplies
Hawaii Coffee Company
8%
Pure Kona, flavored, blends, gourmet, exotic, and decaffeinated coffee in K cup, bags, ground, whole bean, and samplers
Coffee Keywords Breakdown
10 Low Competition Keywords (Searches/QSR)
where can I buy keurig vue cups – 206/5
coffee beans vs espresso beans – 88/10
make cappuccino without machine – 189/17
dunkin donuts k cups online – 192/23
cappuccino vs espresso – 136/35
hamilton beach coffee maker parts – 384/39
best coffee grinder for espresso – 160/42
fresh roasted coffee beans online – 121/58
gevalia free coffee maker – 3735/69
how to roast coffee beans at home – 263/90
What's QSR
10 High Traffic Keywords (Searches/QSR)
gourmet coffee beans – 369396/215
keurig coffee makers – 136890/255
k cups coffee – 41999/181
bunn coffee makers – 13644/158
travel coffee mugs – 9803/181
green mountain coffee – 9365/213
one cup coffee maker – 7941/236
mr coffee coffee maker – 6264/171
commercial coffee machines – 5740/230
how much caffeine in a cup of coffee – 5355/114
Why Is This Different From Google's Number?
Though Google's Keyword Tool has improved in recent years, it still gives inflated (inaccurate) traffic numbers. The keyword tool I use takes data from a variety of search engines, not just Google. Remember that Bing + Yahoo own 30% of the search market.
Other Great Keywords (high traffic, low competition)
gevalia coffee maker
best coffee beans
buy coffee online
dunkin donuts k cups prices
does coffee give you energy
make french vanilla cappuccino
calories in coffee
clever coffee dripper
coffee bean locations
office coffee machines
jamaican blue mountain coffee
wolfgang puck coffee
gourmet coffee beans online
coffee shop business plan
best instant coffee
mocha cappuccino recipe
cuisinart coffee maker
best puerto rican coffee
caffeine in coffee
cuisinart coffee maker grinder
how to make espresso coffee at home
personalized coffee mugs
bunn coffee maker parts
whole bean coffee
Affiliate Marketing Action Plan For Coffee
With the coffee niche you will have many opportunities to make money on a very popular drink enjoyed the world over. But be careful of some online coffee programs out there like GanoLife, which offer really expensive coffee within an MLM revenue structure. They are basically pyramid schemes that thrive off of "supercharged" coffee, infused with Chinese medicine like Gandoderma, which has no proven health properties.
My point is: stick with the regular coffee stuff.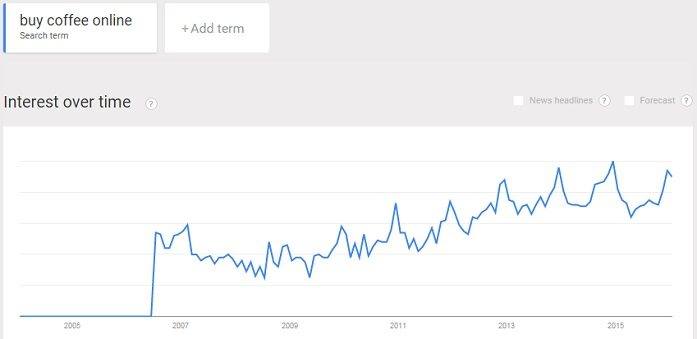 Sales of coffee online is definitely a money maker but only if you offer coffee that is either closer in price to what is readily available and/or offer popular brands like Starbucks, Dunkin Donuts, Green Mountain, and the like.
But I'm not sure that I would want to make a site just about coffee tasting. Of course, it's interesting, but I would take a different route. Personally, I'd get into different types of coffee hardware. There are cool items like Chemex, Rok, syphons, and other unique coffee making devices. So I'd like to make a website about brewing professional coffee at home.
Of course, selling beans and doing tasting reviews would be part of the content strategy, but the devices themselves would be my main monetization strategy.
Another topic I would consider would be home roasting coffee, which is growing in popularity among other "DIY Foodie" topics like homebrewing beer, or cheese making. Some kind of barista training online would be another cool thing to look into.
Need Extra Help?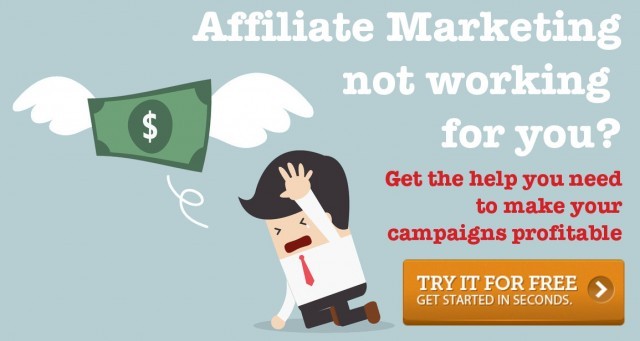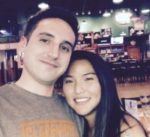 Nathaniell
What's up ladies and dudes! Great to finally meet you, and I hope you enjoyed this post. My name is Nathaniell and I'm the owner of One More Cup of Coffee. I started my first online business in 2010 promoting computer software and now I help newbies start their own businesses. Sign up for my #1 recommended training course and learn how to start your business for FREE!