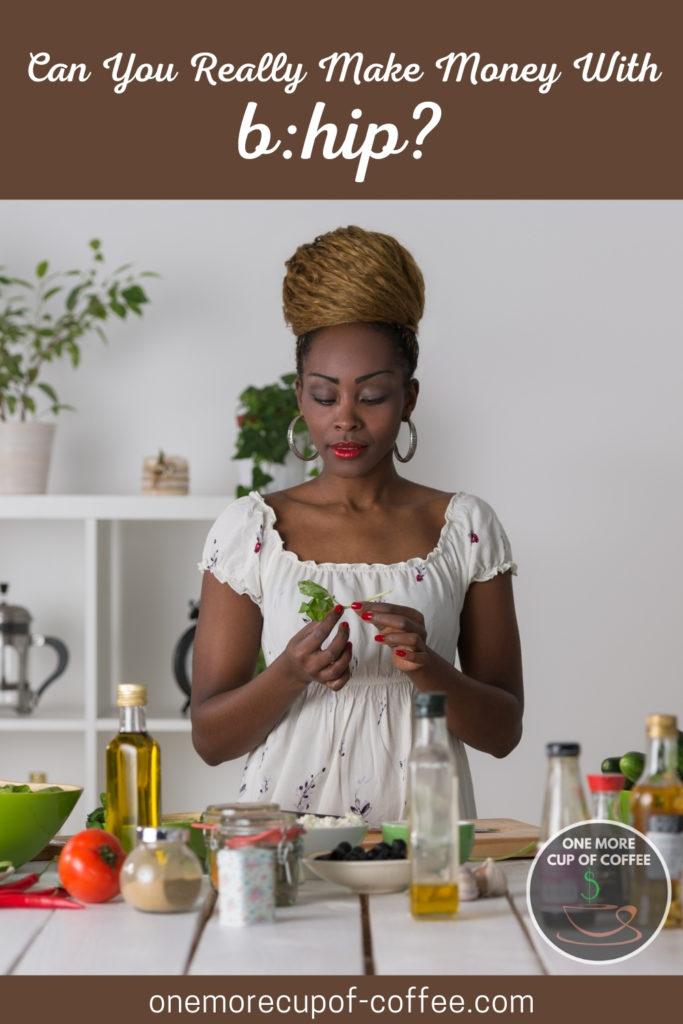 b:hip is one of many companies that sell health and wellness products. They have a surprisingly small selection and feature just seven individual products. Having so few products is typically a disadvantage, which isn't good news for potential distributors.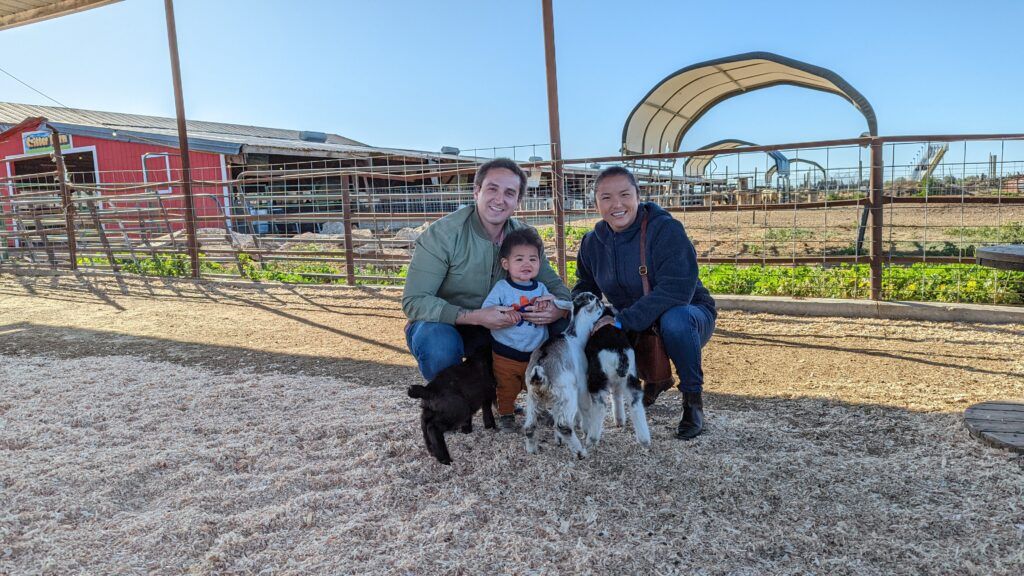 Are You Ready To Work Your Ass Off to Earn Your Lifestyle?
Are you tired of the daily grind? With a laptop and an internet connection I built a small website to generate income, and my life completely changed. Let me show you exactly how I've been doing it for more than 13 years.
Health is an interesting field for making money. It does have potential, people are always looking for ways to improve their health, feel better, and live longer.
Health products are also very subjective. Customers often have no way to be certain whether or not a product is providing any benefits. This subjectivity also makes it difficult to compare products between brands. After all, there will be some differences from one company to the next, even if the products are very similar.
Of course, health products do have their challenges too. It can be difficult to make sales because there are so many different products already on the market. MLMs like b:hip also tends to have higher prices than many stores, which isn't good for sales either.
These various features mean that b:hip could be a good way to make money or just another run-of-the-mill health company. Read on to find out what the company has to offer, along with the implications for income.
Two Ways To Make Money With b:hip
b:hip is a classic MLM and offers the two standard approaches for making money. The first of these involves selling the products and earning a commission by doing so. The other approach is to create a team by recruiting people.
The latter approach has more income potential but involves more work too. In this post, we're looking at what b:hip has to offer, including whether it works well as a long-term way to make money.
Make Money From Product Sales
I would define b:hip simply as a health company. They offer a fairly small range of health-related products, including some skincare items, supplements, and protein shakes.
My very first thought when looking at them was simply – meh. That's not very helpful but the items just aren't very exciting. Instead, they look like countless other products in the industry.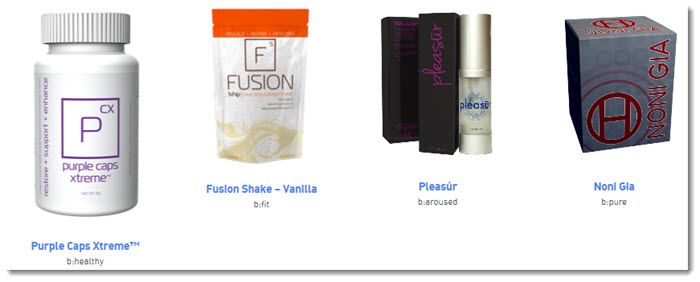 Most of the items would probably offer some benefits but they're also overpriced and overmarketed. For example, one product type is the meal replacement shake, which only comes in vanilla.
The company says that the key ingredient is rice protein concentrate, although this isn't even the main source of protein. Instead, the ingredients list includes whey, pea, rice, and potato protein concentrate. Potato is an unusual choice, while the others are fairly typical.
The shakes would work for weight loss and as a snack but they're average, at best. The recommended serving contains 15 grams of protein, 5 grams of fiber, and 7 grams of sugar. The protein total is low and sugar is high for a weight loss shake.
The ingredient choices are also odd. For example, the shakes include whey protein and plant-based proteins. They also use both stevia and sugar to sweeten. That pattern is unusual, as many groups of people are avoiding at least one of those ingredients.
There is a digestive support blend, fiber blend, and probiotic blend present, along with various other ingredients. Even if some of these additions do provide health benefits, they're not especially unusual.
Each bag of mix costs $65 retail and contains 15 servings. This price point isn't unusual for an MLM. However, you can find better shakes for a fraction of the price. Just look at what GNC offers or any local health food store.
The other products aren't very exciting either. One of these is a supplement called Purple Caps Xtreme. This is meant to promote the immune system. To do so, the product includes a small selection of vitamins and some herbs that may be beneficial.
Does the supplement work? Maybe. As with any supplement, there's a chance that you'll see benefits and a chance that you're just getting snake oil.
There are other ones too, which I'm not going examine in detail. These include some gender-specific supplements, an antioxidant supplement (that uses noni fruit), some lube, and an energy blend. None seem especially radical and are simply more of the same.
Well, the inclusion of lube is a little odd for a wellness company. It's not really clear why this is in the mix, but the product itself is still pretty typical.

The biggest problem is that there are so many different companies in the field. Juice Plus, Rain, and Bod.ē Pro are just some of the ones I've come across.
Even with the high demand, you need something competitive and appealing if you want to make consistent sales. b:hip's products don't fit those criteria. They're just not interesting enough.
Making Sales With b:hip
Sales with b:hip is made using an online retail store. In other words, you have a replicated website from the company that you use to make sales. There is some personalization but, for the most part, the website will be identical from one member to the next.
The style means that you don't have to worry about purchasing items to resell. You also don't need to focus on brochures or on parties. This is much simpler than companies like Avon or Peach.
The online component also gives you advantages. For example, you could build your own website to drive traffic to the site from b:hip. You could also turn to social media to promote b:hip.
You earn a percentage for sales on your site, but this begins at a very low rate. The initial rank (Associate) provides you with 'up to 5%' commission on sales. This is an incredibly low rate for the industry.
Thankfully, the amount of commission can be increased. Partner members get up to 10%, Executive members get up to 20% and Professional members get up to 30%. It seems like you need to make specific purchases to hit the Partner or Executive ranks.
Alternatively, you can make 1,000 Personal Volume in your own purchases or sales. Doing this should jump you to the Professional rank and the 30% commission rate. There aren't any bonuses for hitting particular sales volumes. However, members earn a small bonus if one of the packages is purchased.

The style is frustrating, as it means that members start off earning very little unless they invest in the company. This type of approach often makes people hesitant to join, so it could impact your ability to recruit others.
Make Money Building A Team
The team-building aspect of b:hip relies on a classic binary model, which operates through a weekly cycle. This structure means that all new recruits are placed into one of two teams, like this: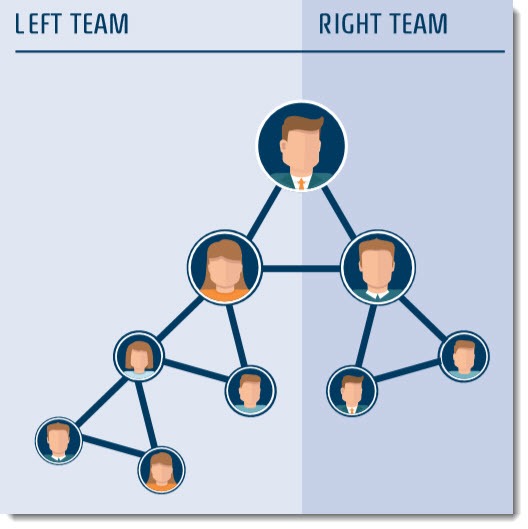 The main way to earn is to hit 500 Business Volume on each team. Whenever you do so, you earn $50 outright. Members can earn up to $30,000 per week this way if their teams are effective enough.
The model is a common one but it can still be frustrating. The biggest problem is that both teams need to be successful. If one of your teams performs well and the other poorly, your income will be limited by that poorly performing team.
In many ways, this makes you more dependent on your team. After all, you need two different groups that perform consistently well. If a member drops out or stops performing well, they could dramatically impact your income potential. This effect is much stronger than with other models.
As with other MLMs, b:hip works off a rank system. You have to progress through the ranks to be able to earn a decent income. The bonuses that you get from your team are related to your rank in the company. Higher ranks also have extra requirements, creating a system that gets complicated fast.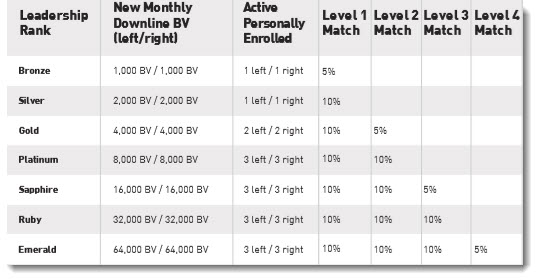 You're also not earning from the commission of your entire team. Instead, the percentages are match bonuses and are related to how your two teams perform.
This is unusual. Many companies use a binary plan for regular commissions and some bonuses. But, team residuals don't normally fall under this model. In most cases, this would mean that you earn less from your team wit b:hip than with other MLMs.
There are some other bonuses that you can earn. As always, these increase as you progress up the ranks. The bonuses are desirable but they're not particularly unusual.
Another issue here is the commission rate. You earn up to 10% at the first rank and up to 20% at the second. Those are really low rates, especially as you might actually earn less than this.
Unusual Aspects
For the most part, b:hip is a typical MLM and it follows the same approaches as many other companies. But, it does have a few interesting quirks. I mentioned some already and there are a couple of other areas worth highlighting.
One is that b:hip is an international company. This means you're not just limited to customers in the United States. Instead, you can promote to many other countries. Of course, you have to make the connections to do so, which isn't always easy.
A related aspect is the Vietnamese market. The company states that anyone in Vietnam will receive 50% of the volume for any orders for other countries. In a similar way, those outsides of Vietnam gets 50% of the volume for orders to customers in Vietnam.
No explanation is provided about why. But, it is probably due to local laws or regulations. Either way, the rule won't affect many people.
There is also a 70% cap rule. This allows the company to, at any time, restrict commissions to 70%. If this happens, members would receive 70% of the income they've earned for that period, rather than the full 100%.
The idea seems to be a way to protect the company and make sure it stays afloat. b:hip also says that they take steps to make sure this doesn't happen.
Still, it's concerning. For one, it means you might not get all you earn. It also means the company is worried enough to put the rule in place. There's also no indication about how often this cap is used or how dramatic the impact is financially.
This aspect makes me pause. Building a successful team in an MLM can take years and considerable effort. You don't want to be doing this in a company that collapses. And the idea of potentially getting paid less than you earn is just awful.
Ongoing Requirements
There are also ongoing requirements to consider. To remain a member, you need access to the Global Software System, which costs $49.95 per year. Having to pay a yearly membership is frustrating. But, at least b:hip isn't charging you monthly for your site. Many companies do, often averaging around $10 a month.
You do also need to be qualified to earn. This requires having two active recruits, one on your left team and one on your right. You will always need at least one in each team to make money. As a result, it's worth increasing your team size as soon as possible.
To earn bonuses and team income, you need to put 50 PV every period. You get six weeks for the first period and four weeks for every subsequent one.
The company doesn't describe what 50 PV is in sales, so it's not clear how much you have to sell. Regardless, you have to make those sales consistently.
This is always a problem because real life isn't predictable. You'll typically have some months where sales are very easy and others where they aren't. To make matters worse, the team volume doesn't carry over. So, if you miss the goal for a period, you don't have the chance to get it later.
Can You Generate Reliable Income With b:hip?
The b:hip Review
b:hip is like most other MLMs in that the potential to make money does certainly exist. Reliable income is possible too, although many members wouldn't achieve that goal.
The most immediate issue is the products. There's nothing particularly bad about them, it's just that there isn't much that is appealing either. The products are too run-of-the-mill and they're unlikely to ever be competitive. To make sales, you'd need to think about effective ways to promote the products that make them sound appealing.
Another issue is the compensation plan.
MLMs are frustrating as a general rule, but b:hip's system is worse than most. You're earning very little compensation in the beginning (unless you buy one of the packs). Then there's the binary model, which has you heavily relying on your team.
My personal recommendation would be to find another company. If you still want an MLM, look for one that has a more powerful compensation plan. The main alternative would be to find ways to increase the traffic to your b:hip website.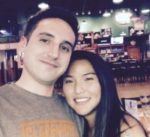 MLM Critic & Author: Nathaniell
What's up ladies and dudes! Great to finally meet you, and I hope you enjoyed this post. I have to be honest though. I'm not a big fan of MLM. Tried it. Hated it.
Affiliate marketing is cheaper, faster, and easier. See for yourself and join millions of other successful affiliates generating income from their blogs!
No inventory. No fees. No recruiting. 3 BILLION potential buyers online.
Reader Interactions