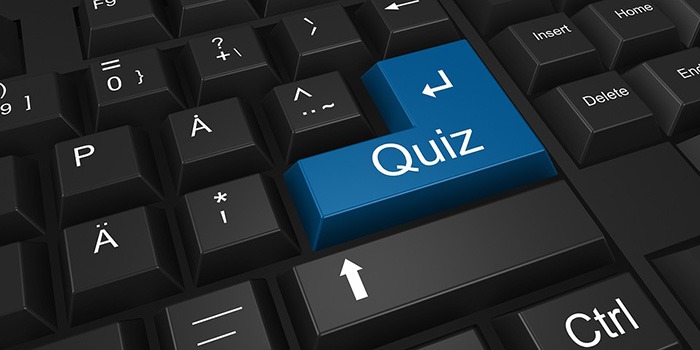 In most cases, writers earn money by creating relatively long pieces of work. This could include writing a news article, thank you notes or even an essay for a college student. Yet, these aren't the only options. Instead, you can even get paid to write quiz questions – which is perfect for anyone who is a bit of a trivia nut.
Actually Writing Quiz Questions
Creating quiz questions sounds like an easy enough task. After all, you don't have to write 500 or 1,000 words on a given topic. But, you do still need to put the effort in.
The goal is to create questions that are unique, are challenging enough for your audience but not impossible to solve. To do this, you need a good working knowledge of who your audience is, along with detailed understanding of your topic.
For example, if you have a passing knowledge of Harry Potter, you would struggle to write a decent quiz for hard-core Harry Potter fans. Sure, you could research information. But, if you know less than your intended audience, you're always going to be at a disadvantage.
You also need to plan your questions carefully. After all, a quiz won't be interesting if all of the questions are too easy or if they're all too difficult. So, you have to find a good balance. Thankfully, there are good resources that offer some guidance in this area. You can also refine your questions further by trying them out on a suitable audience.
Sites That Pay For Quiz Questions
A key way to find sites that will pay you is to look for ones that are making money themselves. For example, if a site is charging visitors $20 for a pack of quiz questions, then there is a chance that they will pay writers. In contrast, if the site is providing questions for free, they're not likely to pay you for them.
There aren't all that many sites that pay writers for questions these days, so you'll have to shop around. Some sites, like Trivia Wars and Pub Quiz Questions, used to pay people to write questions but they don't anymore.
One interesting site is called QuizQuizQuiz, which promotes itself as 'quiz professionals' and hosts physical quiz events. Additionally, they produce quiz questions for various groups, including TV shows, apps and games.
Now, QuizQuizQuiz isn't currently hiring quiz writers. But, they do have a section on their site for this area. This makes the site worth keeping an eye on, in case they decide to hire more writers in the future.
The problem is – there aren't many other examples.
There are various discussions and forum threads about people who have made money submitting quiz questions. Yet, most of these posts are old and link through to sites that are no longer operational and ones that don't buy questions anymore.
An alternative is to pitch quiz questions to different sites. For example, if you found a site all about a popular soap opera or TV drama, you could email them and propose that you create a quiz for them. With this situation, you might end up creating a short quiz for free and then discuss payment for subsequent work, especially if quizzes become a regular feature.
This can be a slow process, as you have to find suitable sites that could be willing (and able) to pay you for quizzes. But, if you find the right one, you could potentially get a long-term source of income.
Alternative Ways To Get Paid
There may be some sites that pay for quality quiz questions – but honestly, there aren't that many. In fact, you may find yourself hitting a brick wall time after time if you start looking for them. The main reason for this seems to be demand.
Quiz questions are commonly used at events, such as pub quiz nights and the like. The organizers of such events will often simply use freely available quiz questions online, perhaps compiling information from multiple sources. After all, there is no reason the bar down the road should be completely unique questions.
For that matter, there are many different sites that offer free quizzes. As a result, companies are often unsuccessful at trying to sell them. This pattern helps explain why so few sites pay for quiz questions.
An alternative place to find work would be freelancing sites. These sites offer work in almost every category imaginable – including quiz questions. If you manage to impress a client, you may even be able to get regular work from them.
With these sites, you'll often see more specialized requests. For example, Upwork has a job listing for someone to write Bible quizzes, one for cricket quizzes and another for African American trivia. As such, the work can be good for people with a specialized set of skills.
But even here, the demand isn't high. So, you might be able to make some money on the side – but that's about it.
Creating A Quiz-Based Product
With such limited demand for quizzes, how do you get ahead? Well, you can still make some money with freelancing and perhaps writing for sites, especially if you find good clients. But, a better option is to create something and sell it.
A simple and powerful way would be to make an eBook. After all, options like Kindle Direct Publishing have made it exceptionally easy to create and publish an eBook, even if you have no previous experience.
There is also demand for this type of book. Having many quiz questions all in one place is convenient and gives people the ability to build their own quizzes. But, how do you do it successfully? Well, there are a few key tricks that can help.
Research, Research & Research
Long before you start creating a book, you need to work out what you're going to be writing. To do this, you need to know your audience and your competition. This would include reading other quiz books and taking a look at the formatting that they use and the types of questions that they ask.
By doing so, you can get a sense of what styles work well and would be appealing to an audience. It's also worth focusing on books that are actually successful. What do these authors to ensure they get consistent sales? If you can figure that out, you're well on your way.
Choose A Good Topic
You could simply write a quiz book about trivia. But, there are many of these out there already. In fact, most of the current quiz sites focus on general trivia, as do quiz games and TV shows.
Why not do something different? Sure, general knowledge quizzes appeal to a wide audience. But, there are many passionate audiences that are ignored. For example, there are multiple Harry Potter quiz books on Amazon that sell fairly well, which shows that targeting small audiences can work.
If you can tap into the right audience, you could easily create a book that is appealing and popular. After all, many topics have passionate audiences that are willing to spend money. What about a Doctor Who quiz book? Or one on all the Marvel movies that have come out?
The options are endless.
Market Your Work Well
You also need to promote your work. After all, publishing eBooks is easy – so there are many competing products on the market. Yours may be better than many of them, but you have to make sure people see that.
The first key approach is to make sure your work actually looks good. This includes creating a compelling cover and being certain that the formatting is appealing throughout. If you don't have the skills to do so, there are many freelancers on sites like Fiverr that offer this type of service.
This aspect alone makes a large difference. There are many quiz books already on Amazon (and similar services) but most of them tend to look low-quality. If you can create something that looks professional, then you have an immediate advantage
You also need to promote the product. Social media sites, like Facebook, work well as a tool. You can also build your own website and promote your product(s) that way. Having your own site gives you the chance to drive traffic to the product and lets you talk about related topics as well.
Your site doesn't even have to be about quizzes. Instead, you might focus on whatever topic you are writing about. So, if you had a Harry Potter quiz book, you might build a site for Harry Potter fans. The same is true for countless other topics.
If you do create your own site, then you could sell other products as well. For example, some people create and sell quiz packs, which could be in the form of a word document or something similar. If you already have an interested audience, this could be an effective way to make some money.
As you can see, there are multiple ways to turn your quiz writing skills into income. Because the demand isn't amazing, you do have to get creative. Still, there are enough options out there to give it a try.
As a writer, you have an in-demand talent that can be used to earn you TONS of money online. You can earn money freelance writing, for sure, but it's still just trading dollars for hours. Personally, I recommend starting your own website! Information is the currency of the internet, so why not leverage your talents to build yourself a serious online income! Learn how to create your own blog-style website and make money through advertising.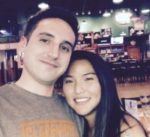 Nathaniell
What's up ladies and dudes! Great to finally meet you, and I hope you enjoyed this post. My name is Nathaniell and I'm the owner of One More Cup of Coffee. I started my first online business in 2010 promoting computer software and now I help newbies start their own businesses. Sign up for my #1 recommended training course and learn how to start your business for FREE!
Reader Interactions