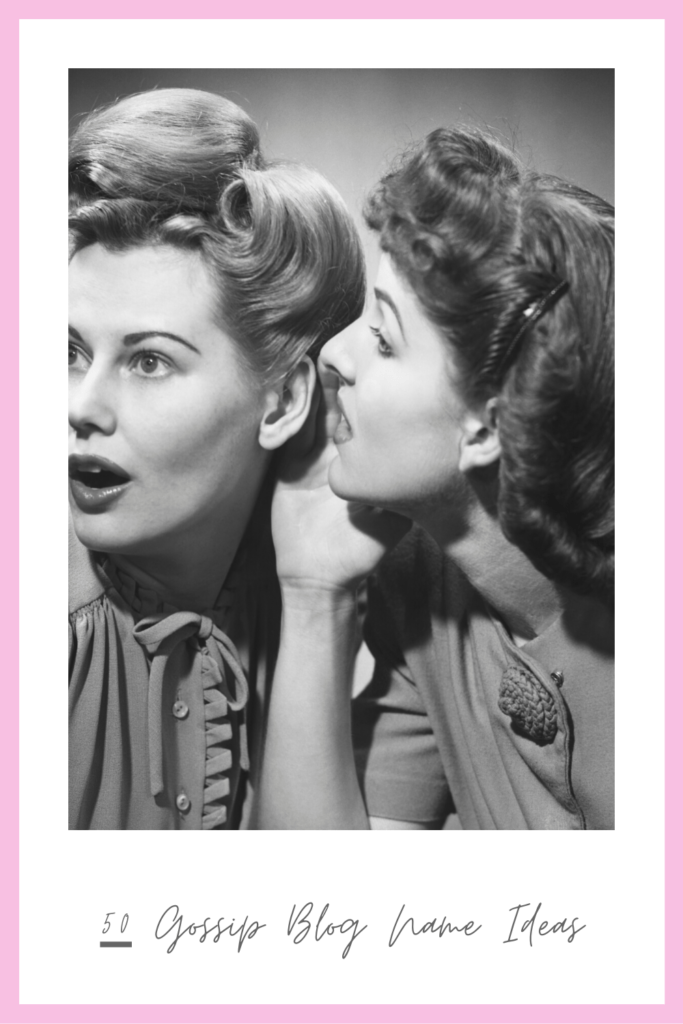 If you want an unusual blogging angle, what about a gossip blog? Though the name "gossip" blog sounds a bit archaic, it's the best thing I could think of for things like celebrity news…that actually sounds fun. That's why we're focusing on gossip blog name ideas in this post.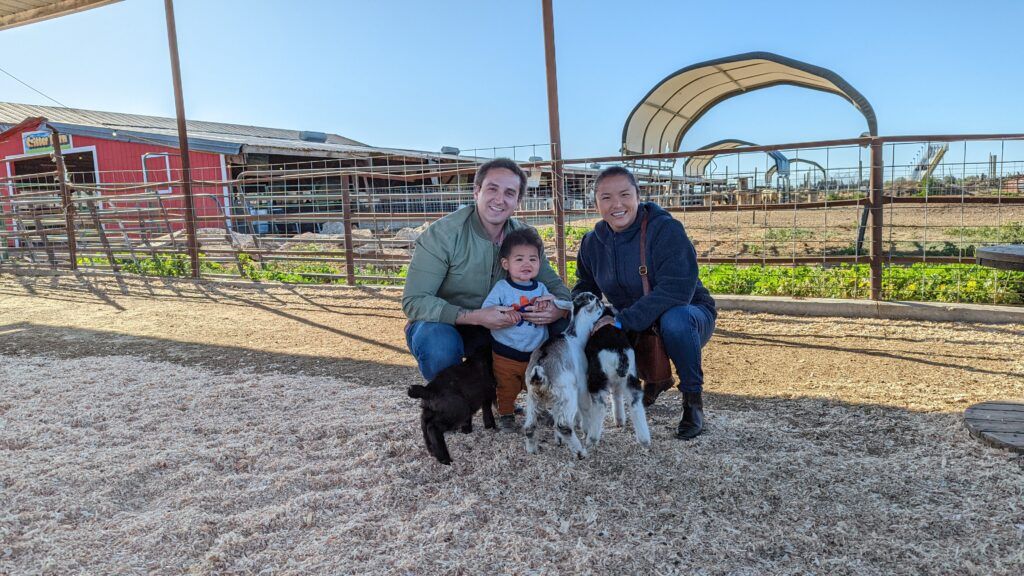 Are You Ready To Work Your Ass Off to Earn Your Lifestyle?
Are you tired of the daily grind? With a laptop and an internet connection I built a small website to generate income, and my life completely changed. Let me show you exactly how I've been doing it for more than 13 years.
For the most part, gossip blogs tend to focus on celebrities – and much of the content will be angled towards scandal. This isn't surprising. If you want visitors to be interested in your gossip site, they need to be familiar with the people you are talking about.
Finding a good name for this type of blog might seem difficult, but it really doesn't need to be. In this post, we're going over some tips and tricks to get you started, while also covering some other important areas that relate to getting your site started.
50 Gossip Blog Name Ideas
Scandal Leader
The Queen of News
Gossip by Reese
Regent of Gossip
My Gab Box
The Romantic Scandal
Hollywood Gossip Nation
Gossip Club USA
Cinema Chatter
The World's Worst Scandal Online
The Political Chatter
Local Gossip Bar
LA Gossip Club
Superstar Romance
Gossip Master
Amazing Gossip
Hollywood Gossip Edge
Common Gossip
Best Socialite Gossip
Fame without Sense
Just Celebrity Drama
Celeb Supreme
Musician Scandal
That's Trendy Gossip
The Chatter Vault
California Scandal
Rich VIP Scandal
Gossip Perfect
Celebrity Romance
Fame Goes to the Head
The Diva Buzz
My TV Hollywood News
The Cost of Fame Today
Local Gossips
Hollywood Gossip Guide
Fame Gaze
My TV Rumor
All the Fame But No Sense
The Gossip Clubroom
Loaded and Famous
This Trendy Gossip
The Gossip Buzz
Bollywood Wealth
Gossip Ape
Perfect Scandal
The Diva Supreme
The Gossip Community
Celebrity Drama Club
The Gossip Hub
Hollywood Gossip Live
What type of blog do you want to start? Though I don't follow celebrity news at all, I do read a little bit about The Bachelor TV series. It's my secret indulgence. Peter was a major disappointment this season!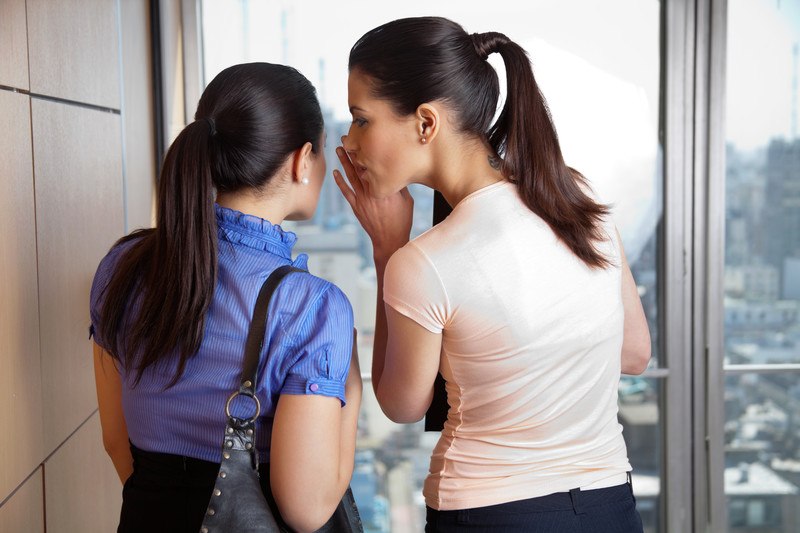 How To Choose A Good Blog Name
If you want your blog name to represent your site in some way, then it's important to spend time thinking about your site. What do you plan to write about? What things will make your site different?
Anything that pops into your mind could be a good starting point for blog name research. Take the site The Young, Black, and Fabulous as an example (theybf.com). This is a celebrity gossip blog. The blog name makes it clear what type of celebrities they're focusing on.
Another example is thehollywoodgossip.com. The blog name alone makes it clear that the site is focusing on celebrities in Hollywood. You might take a similar approach with your blog, focusing on one type of celebrity.
Don't worry if you can't think of anything that stands out. There are plenty of other angles to try.
One trick is to pick a related word, like celebrity and start to brainstorm. Think of words or phrases that might sound good – even if the phrase doesn't mean anything, You could even stick your own name in there, like Celebrity Adam or Reality Steve (realitysteve.com). Note to Steve, fix your SSL bruh.
Whatever style you end up with, try not to confuse your audience. This normally means that you should avoid numbers, unusually spelled words and dashes.
All three of those areas can make it hard for people to work out what your domain name is. It's always best if someone can figure out your domain name from your blog name.
On that note, I also recommend making your blog name and domain name the same. Most sites do this, but some don't (perhaps the domain name they wanted wasn't available). Even a slight difference between the blog name and the domain name can be confusing for visitors.
The site The Young, Black, and Fabulous (which we mentioned earlier) is an example of this pattern. Their domain name is theybf.com. The name is just a simple abbreviation of their site name, but it's different enough to be confusing. Sure, YBF is short and catchy, but they also could have gone with youngblackandfamous.com and been fine. Although…that domain is pretty long, so maybe the did make a good decision!
One other point is simple – do your research. Find out whether your brand is original before you develop your site. Failing to do this might mean that you end up infringing someone's copyright, which can be a serious issue down the road.
For example, any blog name that involves concepts like 'gossip girl' or 'gossip gurl' could be problematic – as Gossip Girl was a popular television show. GossipGrill might be funny though. You could use that for a meat smoking website or a gossip blog. This domain is already bought, and belongs to a restaurant, but you get what I mean.
Keyword VS Branding
Blog names fall into two general camps. The first is a keyword name, which doesn't require much explanation.
Keywords are basically phrases that people use when they search online. Bloggers use them to drive traffic to their site. A keyword blog name is simply a name that includes a keyword.
A simple example might be a name that included the term 'celebrity gossip'. Some bloggers focus on exact match domains, where the domain name is the same as an entire keyword phrase.
So, if you targeted the keyword 'latest gossip from Hollywood', the domain name might be latestgossipfromhollywood.com. You might also pick your favorite show, or type of celebrity, though I would caution you here about copyright infringement. You might pick something like kimkardashiannews.com, but that could get you into legal trouble!
The other style is a branded blog name. This approach doesn't focus on a keyword at all. Instead, you're just interested in making a statement.
The site crazydaysandnights.net is a good example of the style. The blog name sums up the topic well, without ever using words like celebrity, Hollywood or gossip.
A famous example is the site tmz.com. The name stands for Thirty Mile Zone and the blog is a popular source of the latest Hollywood gossip.
Branded blog names have much more flexibility – as you can choose whatever you like. Of course, getting inspired and finding a name that you want might take a while (that's often the case when you have too many choices at hand).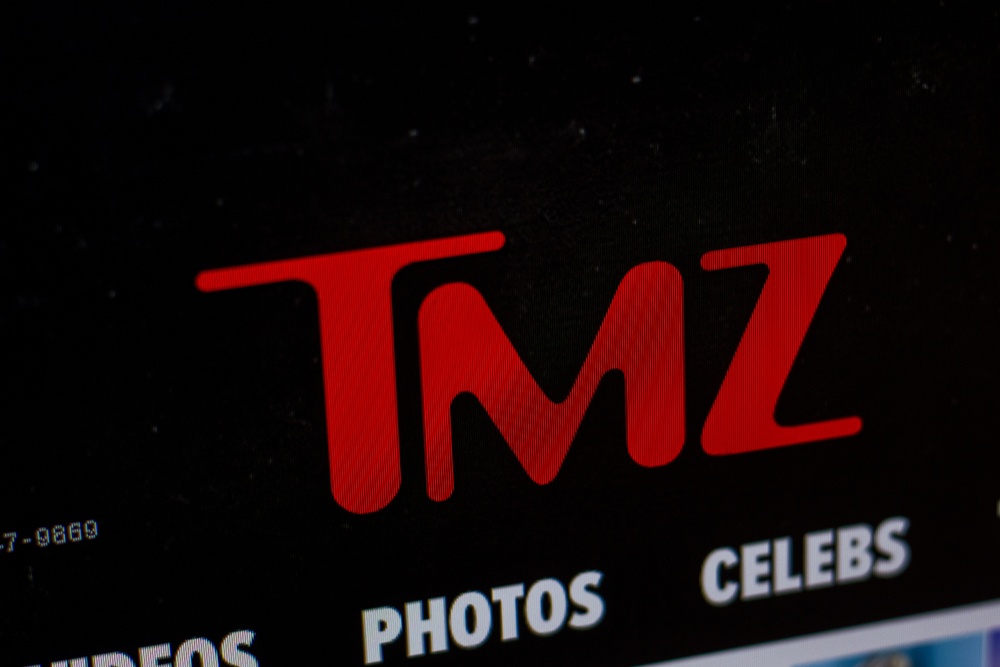 How To Buy A Domain Name
Once you've passed the initial hurdle of deciding on a blog name, the next step is to buy the appropriate domain. This is an easy process. The one decision you need to make is which domain name registrar to go with.
There are dozens of places to buy domains from these days. GoDaddy, Namecheap and Domains.com are some of the most well-known, but many hosting sites and website builders offer the service as well.
For the most part, you can take your pick. While some services are certainly better than others, they should all get the job done in the end.
Even so, you might as well go with a service that is good value for money and is easy to use. The one that I recommend is Namecheap. This service doesn't just have inexpensive domains. It also keeps the pricing structure clear so that you know exactly what to expect.
How To Build & Make Money From Your Gossip Website
The next part of the process is a bit more complicated (don't worry though, it isn't as bad as it seems). You need to decide where you are going to build your website.
To do this, it's important to think about the site that you're going to create.
Many beginners go with a website builder. It's easy to see why. Free website builders are common nowadays.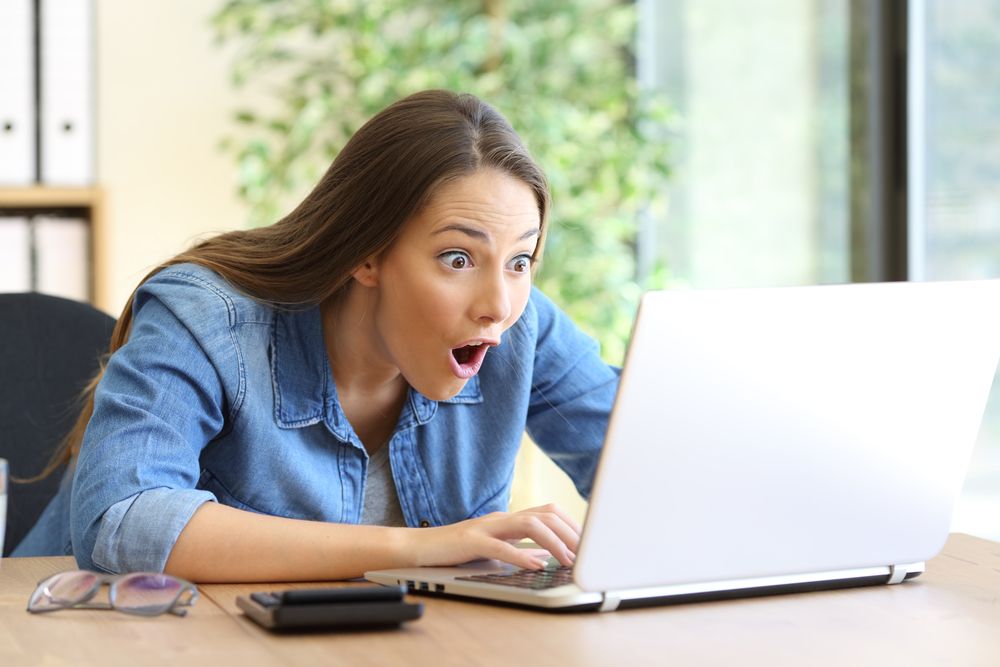 These allow you to hit the ground running. Some of the builders use visual editors, where you can immediately see the impacts of your decisions. Others take a different approach.
While individual builders have their differences, they all tend to limit your flexibility in some way. This is a side effect of the website builder model. The main way to simplify the process for users is to take out options, which is precisely what they do.
You'll often find that a website builder feels great at first, but the further you get with your site, the more obvious the limitations become. This is where you start to run into problems.
You can't get your website out of the builder that it was made in. It's locked there. You can't even change to a different hosting company. Whatever the limitations of your builder are, you're stuck with them.
This is the reason I recommend steering clear of these types of site builders for your gossips blog. You simply don't know what features you're going to need in the future, so you should keep your options as wide as possible.
WordPress, in contrast, is free and open source. It's one of the most popular ways to build a website in the world. Because it's so widely used, a WordPress site can be moved around from one host to the next based on your needs. Hosting competition means that you get more resources for cheaper!
WordPress also provides much more control over your website. Check out my tutorial on building a WordPress website to get started with the process.
How Much Do Gossip Bloggers Make?
Gossip blogs aren't too common and I've yet to see any that talk about making money. In some industries, like travel or finance, it's common to track your earnings just because people are curious how you fund your lifestyle. I did see that Reality Steve seems to be making something into the six-figure range though, and that was in 2015! So, we're going to focus on mom blogs here instead, so you can get an idea of what type of income a website can make.
This type of blog focuses on many different topics and may easily include discussions on celebrities or television.
One example is the site Mommy Thrives. Her income report for January 2018 showcased $2,074.95 in income. Most of this came from display ads (via Mediavine). She only earned around $200 from affiliate marketing.
Another site is The Realistic Mama. The January 2018 report from this blog was even more impressive, coming to more than $12,000. This time affiliate income was the significant income source, netting more than $6,000.
Ads were significant too, earning around $2,700. Other sources of income included products that the site owners had produced, along with sponsored posts.
Display Ads
Display ads are the logical first choice for earning from a gossip blog. This approach works as the name suggests. You're basically signing up for a display ad service and showing their ads on your website.
Many bloggers start off with Google AdSense because it' so simple to understand.
The nice thing with display ads is that they're not directly linked to your content at all. You don't even need to think about the ads when you're writing for your site. Ads are displayed based on each visitors history, so visitor 1 will see different ads from visitor 2, and so on.
This is a huge advantage for gossip bloggers. After all, many of the topics that you write about won't naturally be associated with products. Besides, people who go online to read news and gossip probably aren't in the shopping frame of mind. That means your ONLY job is to get eyeballs on your site. More eyeballs, more money.
That also means that the biggest problem that you'll face is traffic. It takes a considerable amount of traffic to make good money from display ads (thousands of visits per day). This can be very frustrating for beginners. Some bloggers never get the traffic numbers that they need.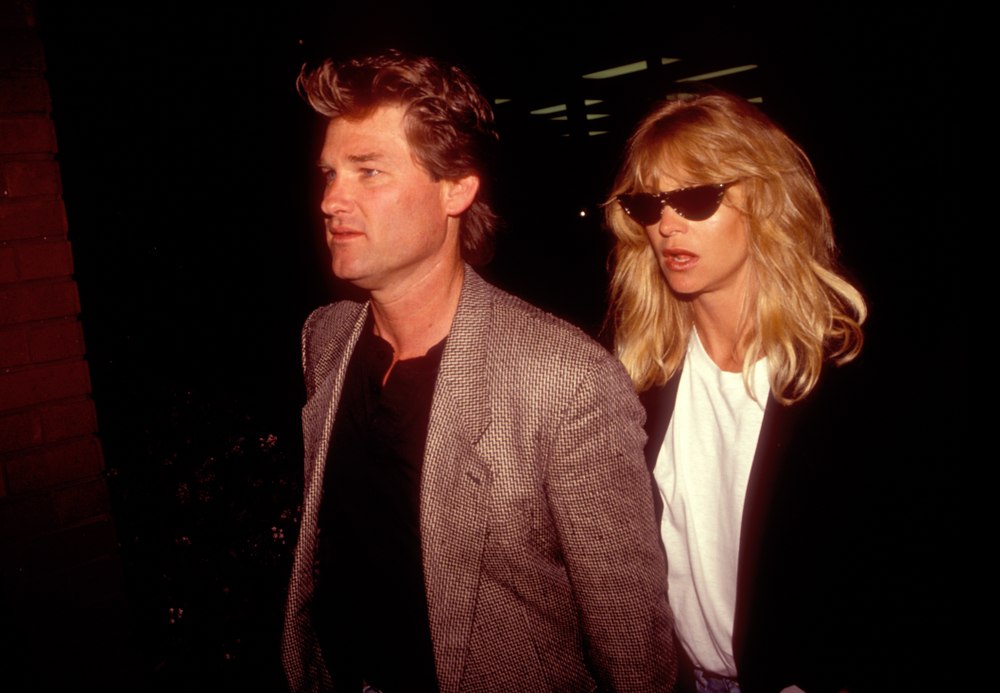 Affiliate Links
A completely different style of monetization involves relying on affiliate links. With this approach, you're providing people with links to products or services. You then earn commissions from the sales that you make.
Getting more traffic to your site will often increase affiliate income, but the relationship isn't as linear as it is with display ads. If you choose your products/services carefully and focus on conversions, you can even increase earnings without growing your traffic.
There is more work involved with affiliate marketing. You need to find suitable affiliate programs and sign up for them. You might have to think outside the box a little to find relevant products or services on a gossip site.
Still, there is no shortage of programs to choose from if you have an angle and get creative. For example, you could look at the clothes and jewelry that celebrities wear and show people where to buy similar items at a lower price. You could also advertise celebrity diets, and Clickbank is well known for "fad diet" ebooks. What about airline tickets for people traveling to see celebrity events, and luggage to go along with it?
You then need to include affiliate links in your content. While finding an effective approach for your site takes time and energy, affiliate marketing can pay off well.
You could also start an email list, then send out "breaking news" emails, then add some promotional emails in between. I'm sure a lot of gossip blog fans would also like deals on StitchFix, FabFitFun, cleanses, and other popular instagram products.
There isn't really a single optimal choice between affiliate marketing and display ads. Both styles have their advantages and disadvantages. They can be used independently or at the same time.
If you look at online income reports, you'll notice that many sites earn more from affiliate marketing, while others get most of their income from display ads instead. It's often best to play around with both approaches and how they work in your personal situation.
Final Thoughts
There are many parts to building a website. Your blog name is just one of these. Keeping this information in perspective can help you to find a blog name that you like without stressing about it too much.
Should You Start Your Own Blog?
Honestly, the sad thing is that most people who want to start a blog get a domain name and a website set up, but never really do much beyond that. They are leaving a serious amount of money on the table!
If you want to actually make something of your site, and earn the kind of income that could allow you to quit your job and work full time online, then this members-only training site is what I recommend. If you're serious about making some moves, they're your best shot at building some fat traffic to your brand and profiting from your blog!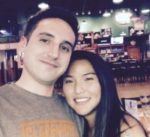 Nathaniell
What's up ladies and dudes! Great to finally meet you, and I hope you enjoyed this post. My name is Nathaniell and I'm the owner of One More Cup of Coffee. I started my first online business in 2010 promoting computer software and now I help newbies start their own businesses. Sign up for my #1 recommended training course and learn how to start your business for FREE!