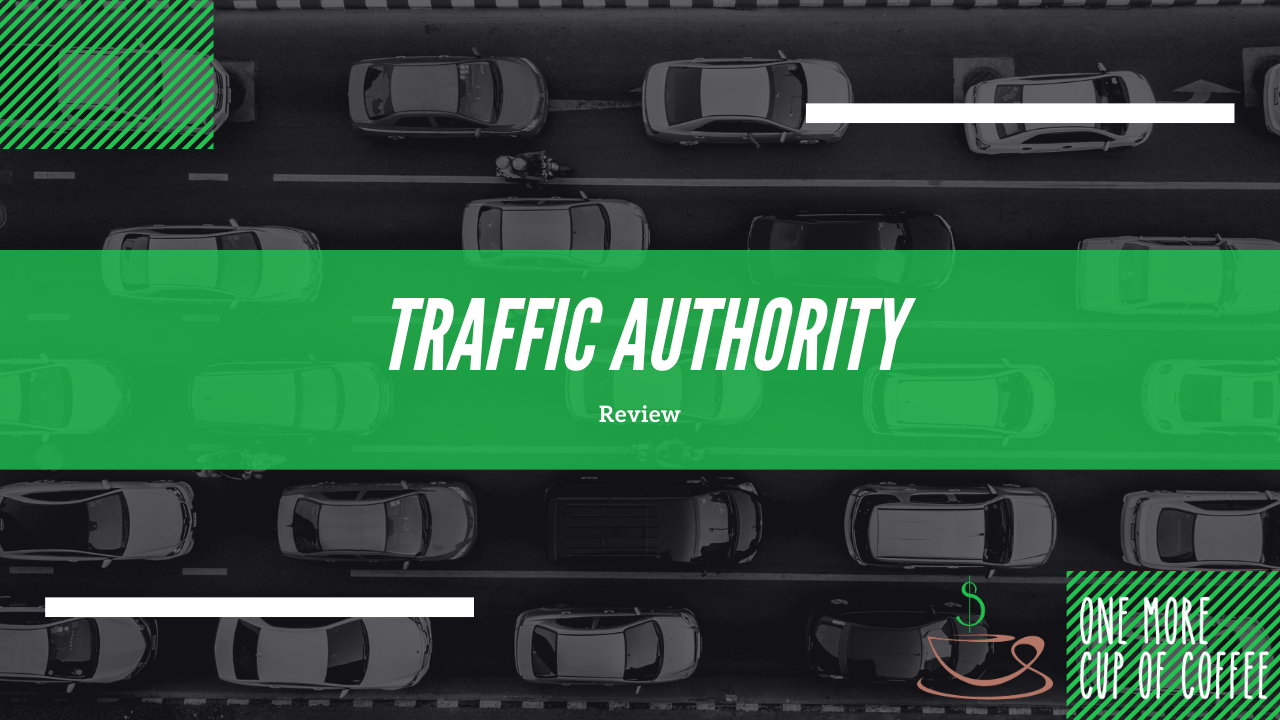 Traffic Authority looks interesting at first glance. Unlike many other sites, it's not promoted as an amazing, crazy way to earn money like a lot of typical "make money" scams. There isn't that much hype about income at all, at least not on the main page of the website. Instead, there is a strong focus on traffic and helping people to build an online business.
This makes it seem much more legitimate than other companies. In a way, it is. There is more information than normal, so users get a sense of what they're getting involved with from the beginning. Despite this, there are some concerning features with Traffic Authority that you need to be aware of.
If this isn't your first rodeo, and you suspect that this is just another useless product which over-promises and under-delivers, I highly recommend you see how my #1 recommendation works. I've been a member for 10 years, which seems a lifetime when you consider the lifespan of your typical "make money online" style product. Thanks to their training, I've been supporting myself and my family for 8 years now.
Traffic Authority Review
Let's take a look at whether or not you should spend your money or time on this business.
Traffic Authority Claims About Internet Marketing: Are They Legit?
Traffic Authority might not make the same insane claims that you see on other sites, but that doesn't mean that they're always accurate. For example, they use the idea that selling traffic is a great way to make money because people always want to buy.

Well… yes and no. Traffic is essential for any successful online business. That much is true, but it doesn't necessarily follow that paid traffic is a highly sought-after resource. After all, I can get paid traffic from TONS of legitimate sources: Facebook, Google, Bing, Instagram, Pinterest, Twitter, Brave… a lot. As an online business owner, while reading this sales page, I'm wondering, why would I want traffic from a sketchy, unknown source when I can get it for good prices from the biggest companies in the world.
What's the angle here?
Plus, many site owners will rely on free traffic, including visitors from search engines and from social media. Free traffic takes longer, but it does have many advantages. In fact, you can build an entire business with just free traffic. In fact, that's what I do. So, again, why would I want traffic from Traffic Authority?
The basic idea of Traffic Authority, as I understand it, is that you can make money by reselling the traffic that Traffic Authority provides.
Here's the sketchy part though – they seem to really be pushing their affiliate program. Every link I click causes a popup to appear, asking me to sell their product. Wouldn't they rather be selling traffic, instead of recruiting affiliates right off the bat?
Things get even more concerning if you click into their affiliate program. This makes claims about how you can earn, including typical over-the-top testimonials and hype about how amazingly powerful the system is. This is starting to look more and more like a typical hyped up program with very little substance.

The Dirty Secret Behind Traffic Authority
Once you get past the affiliate recruitment popups and into the members area, Traffic Authority sells sells various traffic packages. This type of traffic is very clearly aimed at people in the "biz op" arena, namely network marketing and how to make money online type of stuff.
Nobody in their right mind with a legitimate business would ever consider buying this type of traffic. Who knows where it's coming from? How could you ever optimize anything without targeting specific demographics, tracking clicks, split testing images or email headlines, etc.
This type of "traffic package" offering is aimed at inexperienced internet marketers who just want to push shitty Clickbank products via email spam.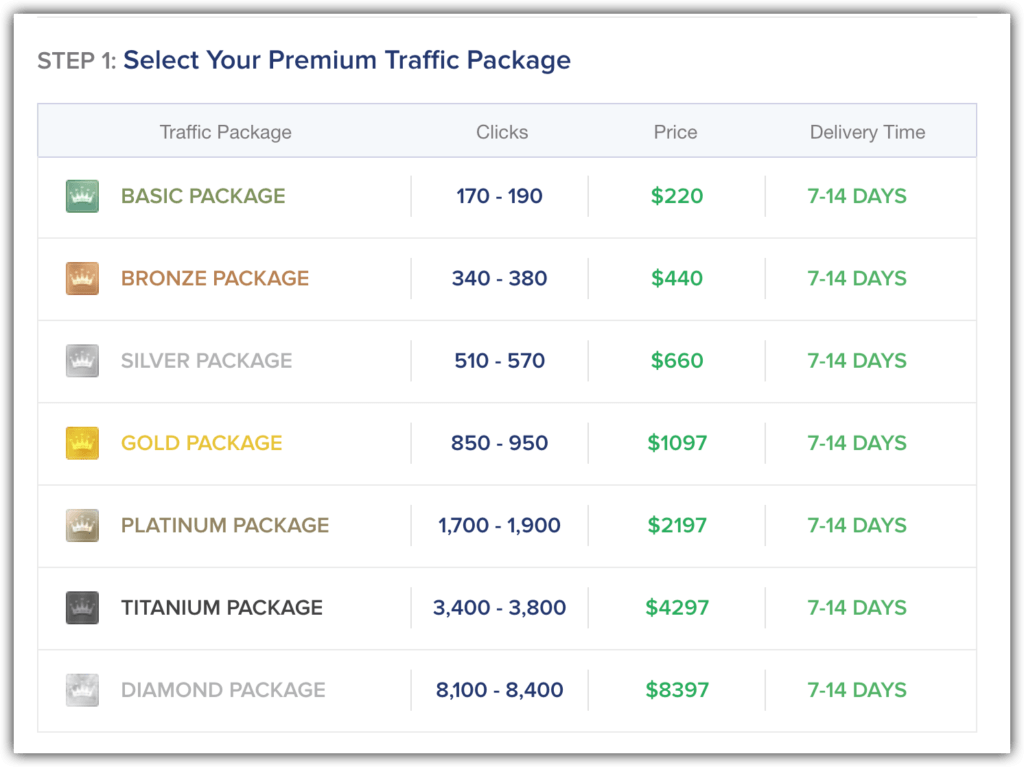 How do I know this? Well, the setup is quite similar to two other products I reviewed recently called 12 Minute Affiliate and Perpetual Income 365. In fact, the person endorsing Traffic Authority is the owner of 12 Minute Affiliate.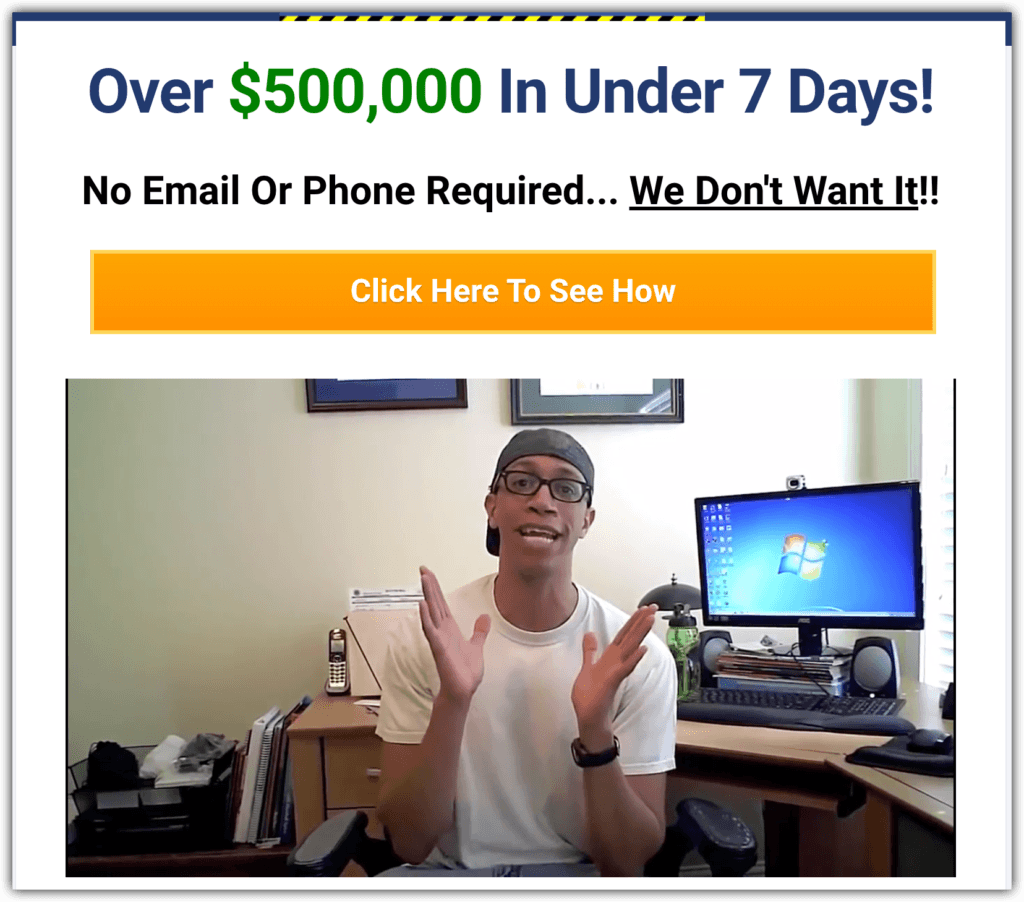 They don't want your phone or email, but they sure want you to pay a lot of money for traffic! While $500,000 in under 7 days sounds amazing (wouldn't it be nice!), that's just not going to happen. How much money are you willing to spend to find out? Maybe that Diamond Package for $8,000+ has your name on it… are you ready to drop a dime on mystery traffic?
In researching Traffic Authority, I found one huge problem with this product– the system is pay to play. This means that you need to buy into it to earn, and now this system looks more like a ponzi scheme. What's more, your income potential is directly related to how much money you invest.
For example, if you purchase the $220 Basic Package for traffic, you can earn $100 in commission. That's 45% and is a pretty impressive rate. If you purchase the next one up, the Bronze Package, you can get commissions from both of them.
You can only earn from tiers that you purchase yourself. This means you'd need to buy the $8,397 package to earn commissions from all of the traffic packages.
If you aren't ready to spend all that money for traffic, maybe you want to explore the rest of what they have to offer.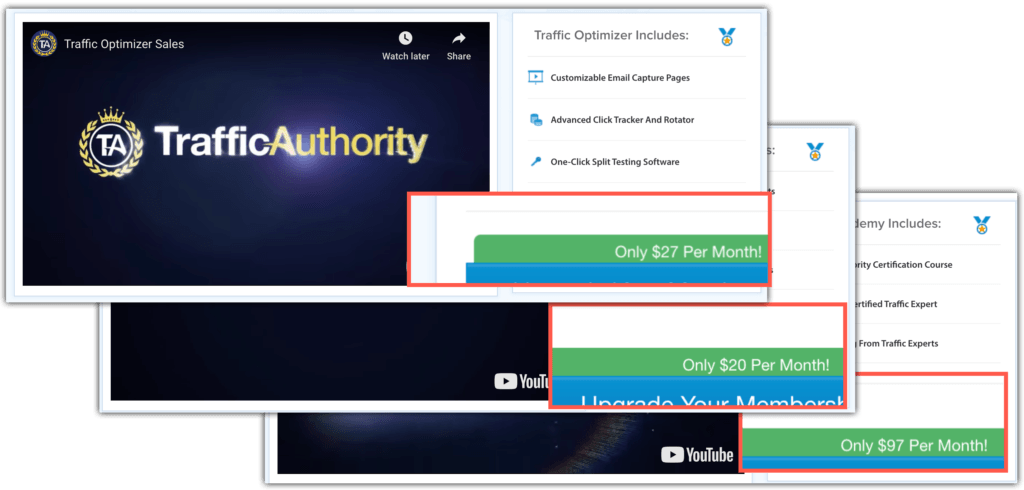 For just $144/month you can be a member of Traffic Optimizer, Traffic Academy, and Traffic Reseller.
These programs can all be purchased individually. There's a catch though – you have to be referred by someone first. If you're not, you don't even get to see the prices. I entered a fake name to sneak in. Oops!
This pattern should look familiar. It's a common one for multilevel marketing (MLM) systems. These systems focus on recruitment and team building rather than selling products. Now it's pretty clear why there was such an emphasis on recruiting affiliates at the beginning. It seems that the main value of Traffic Authority is in selling the system to other people.
Should You Become A Traffic Authority Affiliate?
The really odd thing was that whenever I requested to join Traffic Authority to purchase traffic, so that I could test it for this review, it asked me to be an affiliate. In my mind, this means that there is a HUGE emphasis on recruiting affiliates rather than selling a product.
If you are a potential traffic buyer, and someone someone is trying to sell you traffic from this system, make sure to ask them if they know where it's coming from! "High Quality" isn't specific enough. I would never invest money into mystery traffic, because it's probably solo ads. Some people love solo ad marketing, but personally, I hate it.
Have you ever been afraid to submit your email to a form because you just know that you'll start getting emails from unknown companies? Your email was probably sold as part of a solo ad package.
It happens to me all the time when I test these type of online scam products. Because I opted into one email sequence, suddenly I get added to six more!

Is Traffic Authority A Scam?
It really depends on how you define a scam! In the eyes of the government and the law, I'm guessing they wouldn't rate this as a scam. You pay a price, and you get a product. They deliver approximately what they say they would, which is traffic.
However, I tend to look at "scams" from the perspective of the consumer.
Were you able to earn $500,000 in 7 days?
Was this an easy system you could set up over night and get rich?
Are the tools "high quality"?
My answer (for myself) to these questions is NO. So although I wouldn't call Traffic Authority a scam, I definitely don't recommend it.
The Odds Of Success If You Sign Up With Traffic Authority
The marketing for Traffic Authority makes the income potential sound extremely high.  If you could get enough people to sign up and some of them were successful too, then you could earn a decent amount. But you could also do this with a number of other products. Pick ANY product out there and start sending affiliate links through your email list. Post your affiliate link on Facebook a million times and see who buys.
You can make money selling anything!
The question is, do you have a long term business plan you can rely on to earn money all year, year after year. Or is this just another get-rich-scheme?
With such a high initial cost, plus recurring costs, you need to get a decent number of people to sign up, just so that you can break even. To earn a decent amount, anyone who joined under you would need to be purchasing products.  It's a tall order, especially when you consider just how many other internet marketing products there are out there.
My guess is that Traffic Authority will go the same way as Traffic Monsoon and close down eventually. They were a little different, but still focused on selling garbage traffic to people in the biz op niche.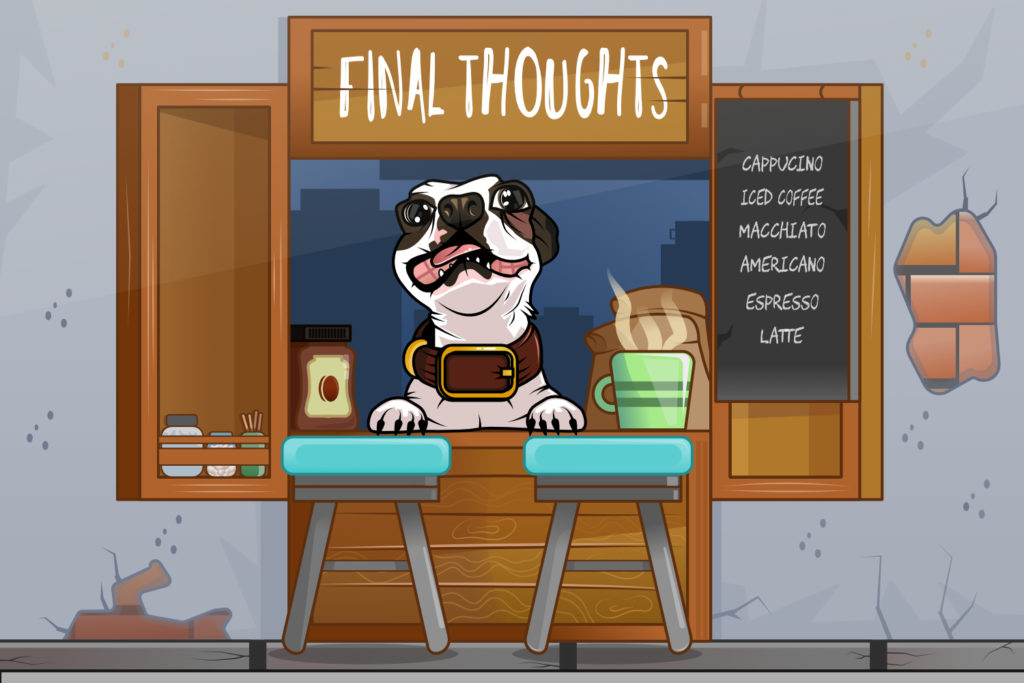 Should You Buy Traffic Authority?
In the end, Traffic Authority is no different than the countless other over-marketed internet marketing products. I would never spend my money on a product like this, and I can't recommend you do it either. If you have $8000 to spend on traffic, buy a freakin' website from Motion Invest that's already earning a few hundred dollars per month. If you have a few hundred dollars to spare, spend it on a training course learning how to build a brandable website you can rely on, instead of just another fly-by-night, crazy-income-claim "how to make money online" style product.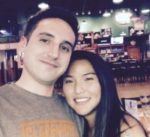 Nathaniell
What's up ladies and dudes! Great to finally meet you, and I hope you enjoyed this post. My name is Nathaniell and I'm the owner of One More Cup of Coffee. I started my first online business in 2010 promoting computer software and now I help newbies start their own businesses. Sign up for my #1 recommended training course and learn how to start your business for FREE!