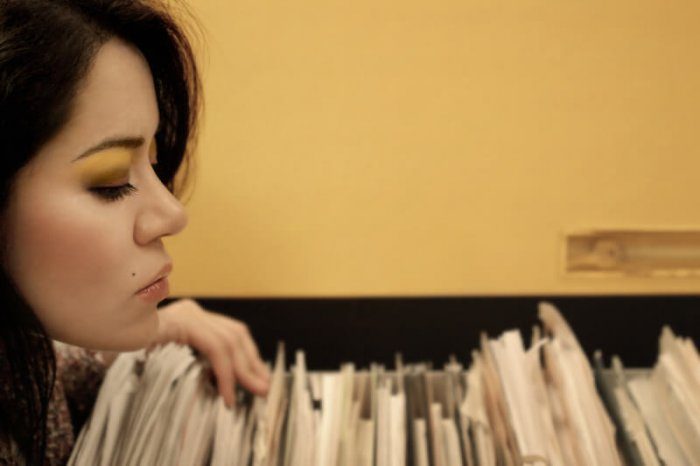 Careers working in law can be both fulfilling and lucrative, and this is no different for working as a paralegal. It's certainly not an easy job, but it is one that would suit a person with a meticulous nature and offers a great salary – and importantly, it does not require a college degree to gain access too.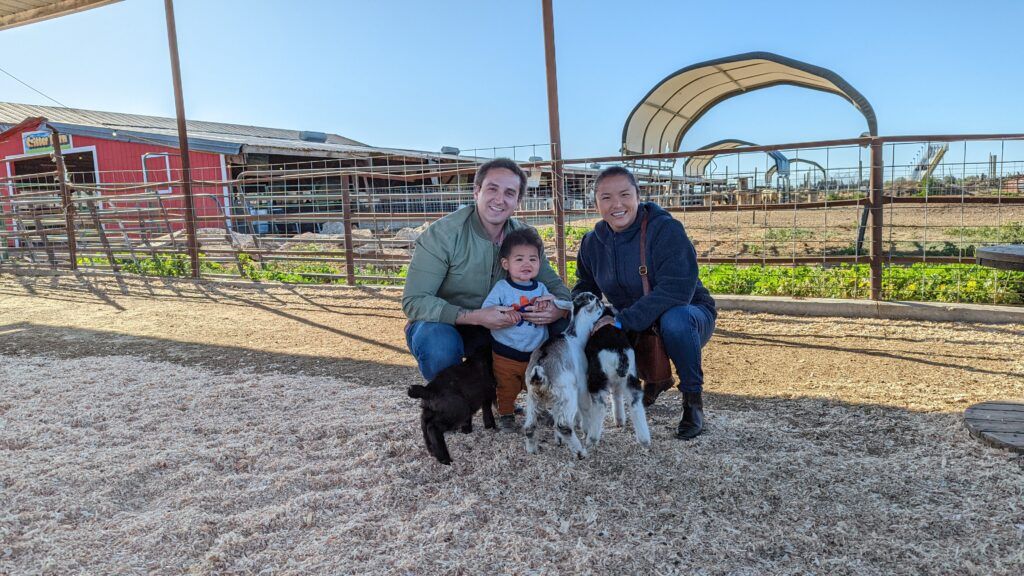 Are You Ready To Work Your Ass Off to Earn Your Lifestyle?
Are you tired of the daily grind? With a laptop and an internet connection I built a small website to generate income, and my life completely changed. Let me show you exactly how I've been doing it for more than 13 years.
It can seem like the only way to gain access to a good career is to go to college for four years or more and earn a degree in a field relating to the job you would like to pursue, but that is not necessarily the case. College isn't for everybody for a multitude of reasons – perhaps none more so than the extortionate fees and long-lasting student debts – so it is worth investigating careers that do not require a degree and also offer a good salary – like that of a paralegal.
Paralegals support lawyers by carrying out a variety of tasks, including maintaining and organizing files, drafting required documents and assisting with research.
Over the course of the following article we will answer some questions about working as a paralegal such as what the salary is and how do you become one. We'll also look at the skills required for the role, additional benefits attached to the job and some occupations that utilize a similar skill-set. First though, we will look at what the daily tasks of a paralegal are.
What Does a Paralegal Do?
Paralegals work hand-in-hand with lawyers, providing assistance with their legal work. Lawyers must place a great deal of trust in their paralegals as, ultimately, they are responsible for the work that is provided. It is a role that requires working on a huge variety of tasks including the organization and maintenance of files, the drafting of documents and the conduction of research about cases. It is a role that is needed in many organizations but paralegals are most commonly found working in law firms, corporate legal departments and in government agencies.
The day-to-day tasks of a paralegal are usually jam-packed. They must investigate and collect facts on the case (or cases) that they are currently working on, which includes the researching of relevant laws, legal articles and regulations.
As there is often vast amounts of information to work through, paralegals must be very organized and must be able to keep track of documents, either in paper or electronic filing systems for future reference. As their work is done to assist an attorney, they must ensure that their work is both accessible and understandable to them. To aid with this, paralegals write reports and summaries that will help lawyers prepare for trials.
In terms of other preparation for court, paralegals must get affidavits and other legal documents if required as evidence in court, and also provide the opposing counsel with documents that will be used in court.
It's not just the preparation for trials that paralegals assist with. They must also help during trials by taking notes, reviewing transcripts and handling exhibits.
It's a role that requires the person to be very meticulous and detail-oriented, but if you're the kind of person who is great at concentrating on their work and putting the hard yards in, it can be a very rewarding career and one that offers a great platform for advancement, which we will look at further later on.
What Skills Do You Need to Be a Paralegal
Working as a paralegal requires you to utilize a great deal of skill, much of which you will develop while training for and working in-the job. Below we have outlined some of the skills and traits that will see you excel in the role:
Research and Investigative Skills
These skills are the bread and butter of a paralegals career. It is essential that they are able to conduct high-quality research to a meticulous level – from the researching of the case and the gathering of facts to the relaying of important information to those who need it.
Organization
Because as a paralegal you have to deal with oftentimes huge quantities of information, it is important that you have refined organization skills so that you're able to capably keep track of it all. It is also important that is well kept as you may need to reference it at short notice, so you don't want to have to rifle through everything to find a small amount of information – there's enough work already, so good organization is key.
Multi-Tasking
Paralegals may have to focus their attention on more than one case at once, and they will certainly have to divide their attention across several different tasks at once. It is a job where you're constantly kept busy, and really suits a multi-tasker.
Attention to Detail
Lawyers need their paralegals to be meticulous when it comes to information because ultimately, they are responsible for the information that is relayed, and they can't afford to make mistakes. As such, paralegals must have fantastic attention-to-detail in their work and avoid the skipping, misinterpreting or misrepresenting information.
Communication + Teamwork
Paralegals must have great communication skills, not only so that they can provide aid to the lawyer they're working for, but also to speak with clients, colleagues and the opposing counsel. Lawyers and paralegals are a team, and the basis of this team is smooth communication both verbally and in document form.
How Do You Become a Paralegal
If you're interested in becoming a paralegal, there are a few ways you can go about it that do not include you needing to get a traditional college degree.
If you would like to nurture your skills in the legal system, you could opt to attend to earn a post-secondary certificate in paralegal studies. This does not take overly long to attain – no more than a few months – but it will give you some qualifications to work in the role.
Certificates will give you an understanding of the basics of being a paralegal and, importantly, give you accreditation in the United States.
Getting a certificate may not be enough for some employers though, so it may be worth considering getting an associate qualification in paralegal studies from a community college. A certificate and a certification may sound similar, but there is a difference. Some of these can be done online, so it is worth exploring if you're not in a position where you can attend an institution.
While most employers like their paralegals to have some form of qualification, it is possible to become a paralegal without any prior experience. Some attorneys may prefer to train their paralegals in-house so that they are equipped to specifically tailor to their needs. Do some exploring around your area and find out what the criteria for entry to the profession is.
There is another path to becoming a paralegal – if you're working as a legal secretary or other support staff position, you may be able to transition into the role.
Salary and Additional Benefits
Law is an area of employment that generally provides a very good salary, and that is true of paralegals. As of May 2016, according to the Bureau of Labor Statistics, the median salary of a paralegal was just under 50 thousand at $49,500 per year. The median salary is a figure that is determined by finding the middle range between the highest fifty percent of earners and the lowest fifty percent, so it gives a good indication of the average annual salary. This salary works out at approximately $23.80 per hour.
According to the same source, to give a better idea of the pay-range, the lowest 10 percent of earners were making less than $31,070 and the highest 10 percent of paralegals were making more than $80,260 per year.
There are many factors that will influence what your salary will be. The first, and certainly the one that will impact you most starting out, is the amount of experience you have. As an entry-level paralegal, your wages will understandably lower than they would be with 1-2 years of experience under your belt. Also, things like what firm is employing you and what region you're working in will have an impact on your yearly salary.
In terms of additional benefits that come attached to the role, many employers will give their employees lucrative benefits such as health and dental insurance. You may also be entitled to things like vacation days, sick leave and pension contributions – but be sure to check with an employer, as these may differ between each one, as there is no definitive benefits package.
Outside of the salary and employer benefits, working as a paralegal will allow you to work in a fulfilling job that will equip you with incredibly transferable skills and scope for job advancement. If you would like to progress to a career further up the ladder in the world of law, this is an option that is open to you, or if you would like to transfer to a different industry such as the world of business, the skills and experience you have developed as a paralegal will be invaluable to you.
Similar Occupations
There may be many elements of working as a paralegal that largely appeal to you, but are also interested in hearing about more jobs. Thankfully, there are jobs out there that utilize a similar skill set and also do not require a degree – jobs like that of a secretary or a claim investigator.
Secretaries – sometimes called administrative assistants – are a big part of what keeps the cogs moving for businesses. They perform clerical tasks such as the organization of files and the preparation of documents that resemble some of the tasks of a paralegal. They must also schedule appointments and provide support for other staff – if the admin aspects of working as a paralegal appeal to you, it could be a career worth investigating further.
Insurance Claims Investigators are the people who evaluate insurance claims. This means that they decide whether an insurance company must pay a claim or not, and if so, how much are they required to pay. The approach to the role is similarly detail-oriented to that of a paralegal.
Conclusion
A career working as a paralegal is by no means easy – it's difficult, testing and meticulous work – but if you're the kind of person with an aptitude for detail oriented work, then it could be the career for you. It offers great scope for career advancement and a fine salary – as well as not requiring a college degree to gain access too.
College is an important staple of society, but due to extortionate student fees and the need to remain in education for several more years, it may not be for everyone. Don't let this dismay you from having a great career though – there are plenty of great jobs out there that don't require you to have a college degree – like that of a paralegal – so be sure to consult your options before committing to something!
I never went to college, and it ended up being the best decision I ever made. Almost a decade ago I learned how to create my first online business, and now I work full time from home. The best part is that I set my own salary, and set my own schedule. If I want to make more money, I work harder. If I want to work less, I just take the day off!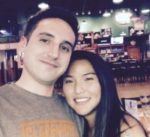 Nathaniell
What's up ladies and dudes! Great to finally meet you, and I hope you enjoyed this post. My name is Nathaniell and I'm the owner of One More Cup of Coffee. I started my first online business in 2010 promoting computer software and now I help newbies start their own businesses. Sign up for my #1 recommended training course and learn how to start your business for FREE!