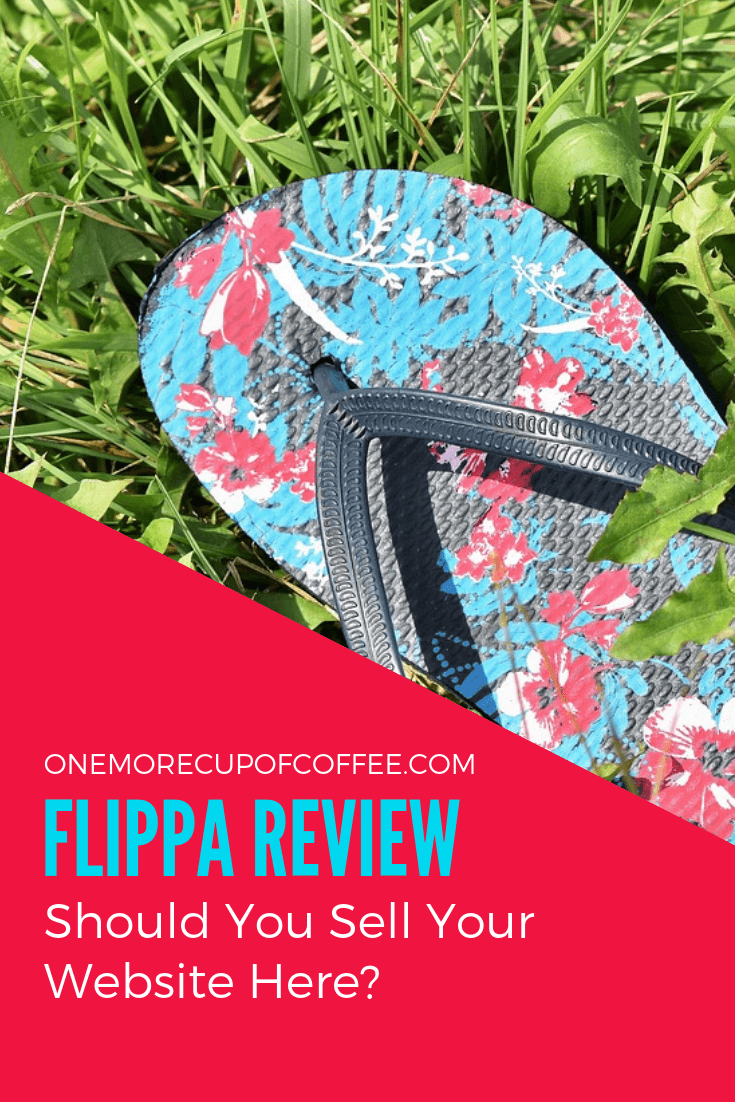 When buying and selling websites online, there are three main options that I'm aware of. Empire Flippers. FEInternational. And Flippa. The one with the lowest barrier to entry, in terms of getting your site listed, is Flippa.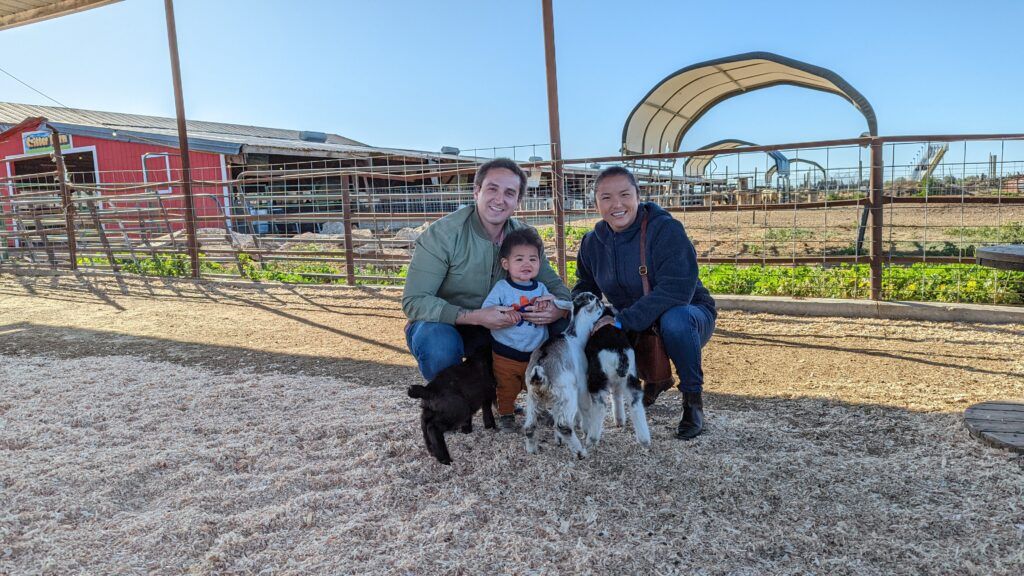 Are You Ready To Work Your Ass Off to Earn Your Lifestyle?
Are you tired of the daily grind? With a laptop and an internet connection I built a small website to generate income, and my life completely changed. Let me show you exactly how I've been doing it for more than 13 years.
I know a lot more people who have successfully bought and sold websites through this platform, so I think this low barrier to entry is a real reason to consider them next time you want to sell a website.
That doesn't mean it's the best option though! In fact, I have had a negative opinion about Flippa for many years. So, inspired by a friend of mine who recently sold off an affiliate website on the Flippa marketplace, I wanted to create a review of Flippa leveraging his experience.
As mentioned above, I know quite a few people who have sold sites there, so I got a couple of them to contribute to this review.
Overall? I was surprised to learn how everyone pretty much liked them! >>> Flippa Website (affiliate link)
What's My Own Experience With Flippa?
When I sold one of my affiliate sites for $30,000 last year, I did it through FEInternational. They have a really good vetting process for both buyers and sellers. My site was earning $1200/month at the time, and sold for a multiple of 24x.
When when selling sites, you can generally get 24x-40x (monthly earnings) multiple, depending on the quality of the business. As you can tell from the multiple I got, there were some issues that needed to be fixed.
That's totally fine, and I expected that. I mean, it's exactly what the free market is all about. In-demand products get fetch a higher price, and janky ones get less. In this case, I think the buyer got a great deal, and I was able to offload an asset I was no longer interested in maintaining.
Why Didn't I Choose Flippa?
The main reason I didn't choose Flippa to list my site is that I didn't want to get involved in a bidding process or dealing with buyers directly. I wanted someone to handle the transaction for me, even if it came at a cost to my net profit.
I know there are some scams on Flippa, and I didn't even want to bother with trying to not get scammed. Both Empire Flippers and FEInternational are more particular about who they do business with, so I was happy to get listed there.
Also, I wanted to ensure I got a good multiple. With the bidding system of Flippa, there are "tactics" to consider to nail your intended sale price.
Just like with eBay bids, you can have the same product listed on different seller accounts, and each will fetch a different price depending on how the bid is set up. There's a starting bid, a minimum sale amount, and BIN (Buy It Now) option. I was concerned that buyers would reach the reserve (minimum threshold), stop bidding, and I'd end up selling at a price I wasn't happy with.
Often times, if your reserve is set too high, bidders lose steam, and you miss out on the FOMO response, which can keep your bid rising in the last minutes of the sale.
In other words, I was worried about selling at a price that was just okay instead of amazing.
Though I haven't sold on Flippa before, I have bought some stuff. Unfortunately, it was not a good experience.
Acquiring the website was relatively easy, but the website I ended up with was a pile of garbage. I bought one of those "done for you" style websites, and ditched after putting in six months of work. Lucky for me, it only cost me $150, and it was basically a lesson learned.
I'm just one guy though. This is the biggest website auction platform in the world, so they gotta be doing something right! Here's what three other internet entrepreneurs have to say about them.
Have you used Flippa before or are you considering buying/selling a website there? Let me know your thoughts in the comment section below!
Three Entrepreneurs, Three Flippa Reviews
Review #1: Two Successful Private Sales!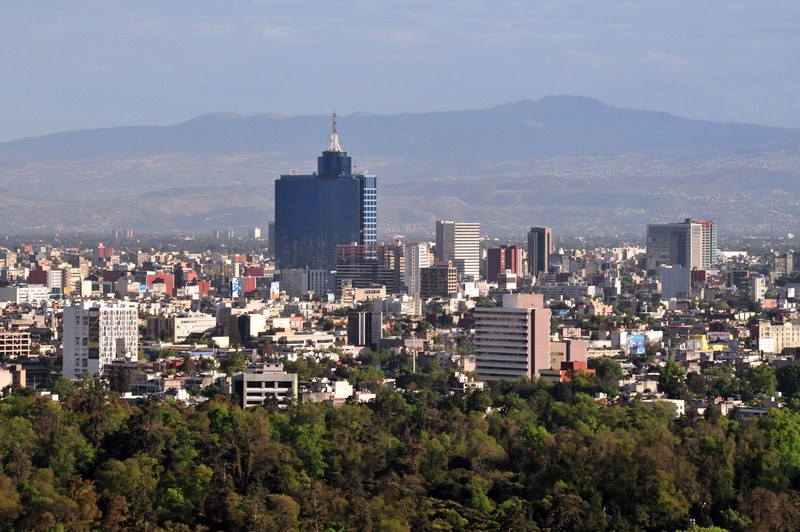 Background On Website Building Experience
I recently sold two sites through Flippa and I feel like I'm still at the very beginning of my online journey. A few years ago I was feeling a little burnt out at my day job and started researching how to make money online. Of course, I came across the 4 Hour Work Week, like so many others.
However, it led me to Wealthy Affiliate, I was drawn to the free trial and low-cost investment. Even paying for the annual membership has turned out to be one of the best investments I've ever made.
About a year and a half into WA, one of my sites was making a couple of hundred bucks a month and I decided to take a link building course (not associated with Wealthy Affiliate) to further my SEO knowledge.
Well, at the end of the link building course they asked me to apply for a remote position. What?! Someone else wanted to pay for my skills?
From Nathaniell: I think it's super interesting that while learning to build WordPress affiliate websites, you are not just building an online business, but you are also learning marketable skills you can use to also work remotely. Link building, article writing, SEO, troubleshooting, and WordPress customization are just some of the things individuals or companies will pay you to do!
I applied with little expectations as I still had a full-time job and had bills to pay. Well, a few weeks after I submitted my application I heard nothing. Oh well, at least I had some new link building skills.
A Wild Apprenticeship Appears!
Four months later, out of nowhere, the CEO of the company started emailing me about an apprenticeship in Mexico. Basically to learn how to grow and scale sites that were much, much larger than my own. Are you kidding? This is what I've been trying to achieve the last two years so it was a no brainer, I went.
At the end of the apprenticeship, I was offered a full-time spot with the company and that's what led me to sell my sites.
I was learning so much (thinking about all the mistakes I had made with my two young sites) and didn't feel I had enough time to keep up with them. So, I wanted to try and capture some value before the rankings started dwindling.
My sites were too small for Empire Flippers so, Flippa was the next best choice for me.
My First Website Listing
I listed my biggest affiliate site first. It was averaging about $350/month in profit over the prior 12 months. I listed a reserve price of $5,000 and BIN for $10,000 with the hope that I would get around $8,000. This would be a 22x valuation on (monthly) profits which seemed reasonable for the size and age of the site.
I paid an extra $250 for some featured listing attributes and it was a 14-day listing. Within the first two days of it going live, I started seeing several requests for analytics access. Needless to say, I was feeling like a kid in a candy shop.
Then the bids started coming in. They started out low but I quickly hit my reserve. However, it seemed to stay there for a while, but I still had plenty of time left on the listing. With my prior experience with eBay, the last few hours were when the serious bids came in.
But I was a little nervous, was I only going to get $5,000?
Then I received an offer via a private message and should I accept, the auction would end. I countered and eventually, we agreed on $7,000, and this being my first sale, I wanted to lock it in vs. risk letting the auction play out and get less.
The Second Website Listing
I listed my second site a few weeks after that process was complete and decided not to pay for the featured listing as this site was much smaller.
A few days later, guess what, I was getting just as much attention as the last so I don't think the $250 was worth it.
I actually received an offer a few days sooner on this site that was just over my reserve price. However, two days after going live something happened to the site…my rankings plummeted.
I was losing my mind and couldn't figure out why. Turns out it was a Yoast issue and was resolved by the time the sale was complete but I felt like I had no room to negotiate at that point.
I informed the buyer but he wasn't too concerned and we just agreed to the BIN price which was $2,000 and technically almost a 5x valuation (based on the yearly earnings) Sweet!
Pros Of Selling On Flippa
I would say overall Flippa was easy to use and even without the extra featured listing expense I was able to get enough traffic to the listing.
They do charge 12% commission on the sale but that is pretty typical for brokers.
Another thing that I liked was if you used their in-house escrow service, they give you a discount on the commission so that was cool.
Completing the sale was pretty straightforward and their system informed you when each step in the process was complete and what your responsibilities were.
Every buyer also has a profile which lets you see if they have made any bids or completed any sales in the past. I found this helpful as apparently, some people will bid on sites and not realize they actually have to pay for them! The last thing I wanted was to have to re-start the listing.
Next Time I Sell A Website
I'm sure those won't be the last websites I sell but the next time I want my average monthly profit to be at least $10,000! So I imagine it will be a while for the next one 🙂
However, there are several other brokers out there and each have their own pros and cons. Flippa is great if you have a smaller site but once your site grows you have options.
No matter which you choose, make sure you do your own research so that you feel comfortable with your choice.
Author: Jeremy Hood from https://jeremyhood.com/

Review #2: How I Sold A Site With (Almost) No Earnings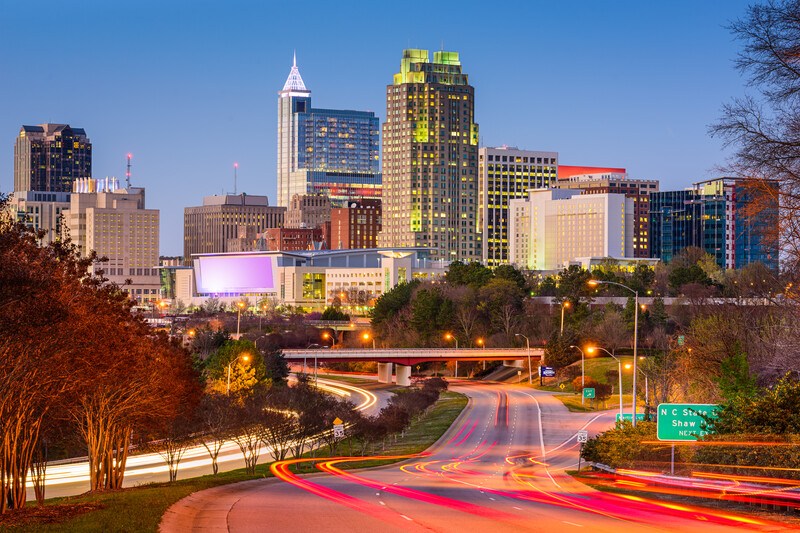 My Experience With Flippa
I'm going to share with you my experience with arguably the most famous platform for buying and selling online businesses – Flippa.com.
You'll read an unbiased opinion from a seller's perspective so you know what to expect if you decide to follow the same path.
In a nutshell, I had success selling my website on Flippa. I achieved what I wanted, so I walked away with a smile on my face. However, that doesn't mean it's a flawless service. They surely have their issues, and I'll talk more about those problems below.
For your reference, here's the website that I sold: funnyactionmovies.com. It's a movie blog where I provided action flick reviews and industry news. I was also writing Blu-Ray reviews.
From Nathaniell: One of the most interesting things about affiliate marketing is the wide spectrum of website topics you can write about, and actually make money. I never would have thought that a website about funny action movies would get traffic, let alone garner demand at an auction, but I was clearly wrong, as I have been before.
Why I Decided To Sell My Website
Every business owner has their own reasons to make this type of leap. Selling a website is not much different from selling an auto body shop or a restaurant.
It's always a tough decision mainly because it's just difficult to put an end to something you've created from nothing with tons of passion.
It's as though you say goodbye to your child for whom you've taken care of with a lot of diligence since its birth.
The main reason behind selling my movie blog was that I wanted to concentrate on other, more lucrative projects. I really liked the niche, and it was fun to write articles but I also strived for financial success.
The movies niche is entertaining, and I had huge interest in it but it was time for me to face the fact that I was not going to get a decent return on my investment.
One of the reasons was that the affiliate commissions were tiny, and the products were super cheap. And this is not a good combination when you try to make money online via affiliate marketing.
That is why when I found a much more promising opportunity in another niche, I needed to fully concentrate my efforts on my new online venture. To do that, I decided to sell Funny Action Movies and move forward knowing that after all, I've made some good money from it.
It was time to do some research and see where I could make that sale.
Why Flippa?
Flippa was the first name that came to my mind. I had never browsed the website before, but had read or heard somewhere that it was a decent place to buy and sell websites.
After doing some research, I found Flippa's audience was much bigger than the audience of websites such as Empire Flippers, for example.
Sure enough, the dilemma of quality vs. quantity arose, but to be honest, I didn't care. The proven success of the platform and the fact it was a well-established marketplace were enough for me.
In brief, here are the three major factors that made me choose Flippa over other similar platforms, based on my short research:
Flippa is a largely known website, trusted by tens of thousands of buyers and sellers
Flippa's audience is a way bigger as compared to that of any other website of that kind – more than 500,000 registered users. All other online marketplaces have a small fraction of that user base.
Entering the market and listing a website for sale is quick, inexpensive, and easy
Now, allow me to explain how I started on Flippa.
Listing My Website For Sale
Luckily, the process was very intuitive and well explained. As a first-timer, I liked that a lot.
I started by creating a trustworthy seller profile using my name and a profile pic. As you probably know, having a profile picture is essential for creating trust.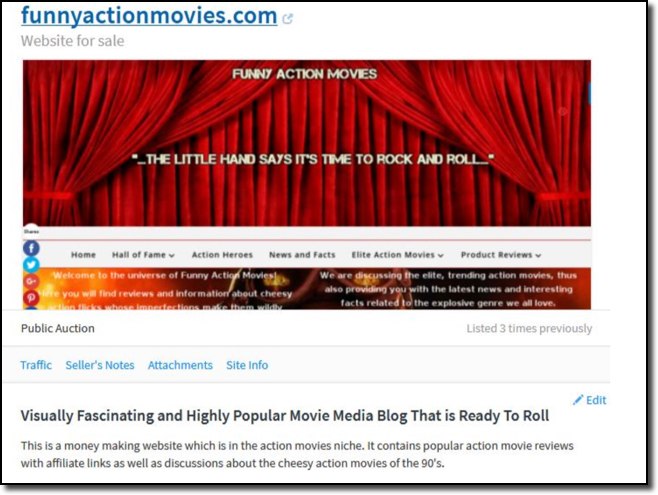 I also verified my phone number and connected my Facebook account.
Now I was ready to provide a detailed description of my online asset I wanted to sale. As mentioned above, the process was quite straightforward.
First, I had to fill a title and a brief description of my website. That was the information which was going to show up in search results on Flippa so I spend some time writing some concise and at the same attractive words about my blog.
The good thing was there were short explanations of what I needed to write in every blank space, which made the whole process even smoother.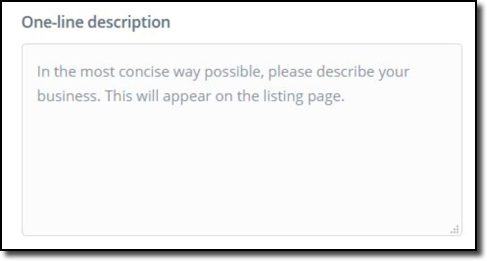 Second, I had to verify my website and fill out the so-called Seller's notes.
Verifying my blog and proving that I own it was easy as pie by adding a meta tag on the homepage. The process is similar to adding a tracking code for a Google Analytics account. No issues here.
The Seller's notes are a crucial part of the whole listing. They give you the opportunity to describe your business in detail so here is the place to make your offer irresistible.
I really liked how this information is presented on Flippa. It's all very clear and well laid out so that potential buyers can read the entire stuff at a glance.
For further ease of the seller, the notes are in fact questions whose answers explain more about the website. Here's what I needed to fill out:
What is included in the sale?
What is required to keep the business operational?
Why are you selling the business?
How does the business generate revenue?
Are there any expenses for the business? If so, what are they?
What marketing initiatives have been used for this business?
How can the future owner improve the business?
It's very important to provide an insanely detailed answer to the first question – what is included in the sale. I didn't want to miss anything. I ended up putting the premium domain name, the premium theme, and the approved Amazon Associates account among many other things.
After all, that's an added value. Now I needed to make my offer more trustworthy and professional.
Adding More Trust To My Offer
I liked the fact that Flippa presented the possibility of verifying a website's traffic health as well as its earnings. For that, I connected my Google Analytics and Google Adsense accounts.
Again, the process was fairly simple. I gave google-analytics@flippa.com 'read-only' access to the site's Google Analytics and that's it. Similar for the Adsense account.
By the time, I was making a tiny amount of money via Adsense ads – $2 – 10$ per month. Pretty low, you'd say. However, it was a proof that the website was getting consistent traffic and the Adsense income was slowly but steadily increasing.
The site was also part of the Amazon Associates affiliate program. I used it to link to Blu-Rays, posters, and various movie paraphernalia.
Tiny amount of affiliate income started to roll in a month before I listed my website for sale. It was somewhere below $20 but again, it was a proof that the website got potential. I emphasized on that when answering the question "How does the business generate revenue" in the Seller's notes.
As for the traffic, here's how it looked by that time as viewed on Flippa: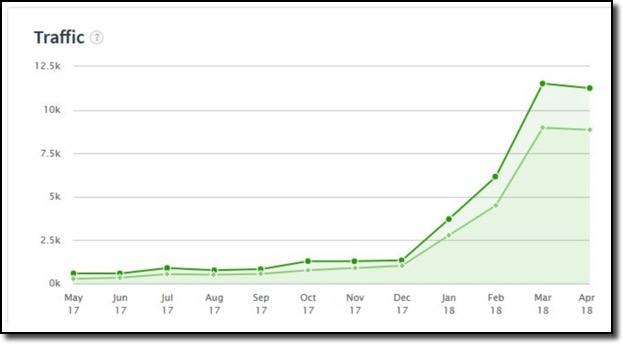 As you can see from the graph, the trend was upward. In April 2018, I had over 11,000 verified page views. That was my main trump card and I was considering using it when setting the price.
Setting The Listing Price
This part was tricky.
As you can imagine, I gave it a serious thinking before stopping on a definitive price. On one hand, I wanted to sell my baby for the highest price possible.
On another hand, I knew that most of the websites sold for a good price were proven moneymakers. And even though my website had just started earning a bit, it was not any kind of "income". There was potential to earn, for sure, but not in the sense that it was worth thousands of bucks.
At least that's what I thought!
At first, I decided to use the free service Flippa had – site evaluation. A broker goes through your website and give you an estimate price.
The estimate price their broker gave me was in the range of $250 – $500.
Call it madness, call it gut or a common sense, but somehow I knew that my website was worth much more. I had nothing to lose, and I was not in a hurry so I set my mind that I wouldn't accept a price below $1500 no matter what.
Flippa works as an auction and you can set a reserve price. If a bidder reaches that price, that's it. Your site is sold.
Based on the advice Flippa gives – the lower, the better. That's presumably because if the buyers keep getting the message "Reserve Price Not Met", they will lose their interest in bidding.
From Nathaniell: See?! I was right about the reserve pricing being a strategy on Flippa!
However, it's ridiculous to know that you can set a low price just to tempt some buyers and you end up selling your website for nothing. Initially, I set up a reserve price of $1000 and 'Buy It Now' price of $1500 for a period of 12 days.
The 'Buy It Now' option gives you the opportunity to sell your website immediately to those who want it badly by skipping the long bidding process.
I received no bids during that period. However, several people showed interest by inboxing me some questions about the site. Plus, 10 potential buyers were 'watching' the listing.
That gave me the courage to re-list my website for sale for another 12 days. This time, I was brave enough to even increase the reserved price to $2000 and the 'Buy It Now' price to $2500.
Again, nothing happened, except that I received more questions and more buyers continued to follow my listing.
It was on the third time that I was able to sell my website.
Finally Selling My Website
A good advantage worth mentioning is that Flippa allows you to re-list your listing for another period for free. The initial listing fee by the time was $29.
I still haden't received any bids during that time but on the 6th or 7th day I received an offer in my inbox from a potential buyer.
Here I have to mention another good thing about Flippa – the sellers and the buyers have ratings. You can check their history and the amount of deals they closed., plus feedback they received from other users who have worked with them is visible as well.
That's why when I saw that the buyer who was contacting me was an established user with high rating, I knew he was serious. Besides, the username suggested that it was a corporate entity, and they had completed more than $100,000 worth of transactions on Flippa.
The buyer sent me a direct offer and we started negotiating. The process was smooth and easy because the messaging system on Flippa is very user-friendly.
After a few days of negotiating, I ended up selling my blog to (as it turned out to be a SEO agency) for $2700.
Without going into too many details, I'd just mention that they liked the fact that the website was extremely well optimized for SERPs and it was gaining a good amount of organic traffic and some small, steady income that was on the rise.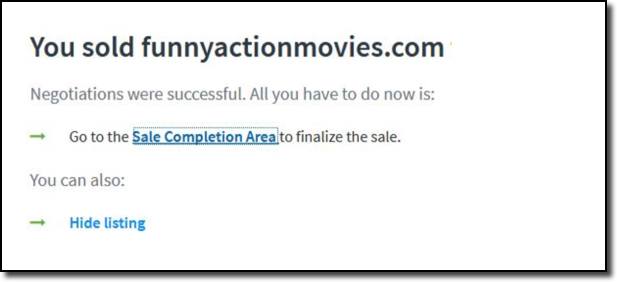 An important lesson I learned was that you never have to underestimate the worth of your asset, no matter what everybody else says.
One last thing I want to mention about Flippa:
The good thing about this marketplace is that there is a huge number of users interacting on the platform. Yes, there are tons of scammers but if you are careful and know how to distinguish them (usually that's very easy thanks to the user rating system) you can take advantage of the fact that you are selling on a really big marketplace.
About Escrow & Listing Fees
When you sell a site on Flippa, there is a success fee, which takes a percentage of the sale price that the seller has to pay once the listing is successfully sold. In my case, it was $324.
The fee is normally 15% of the amount but it is lowered down to 12% if you use a handy service that Flippa offers called Flippa Escrow. 15% is pretty standard for other website brokers as well, so I was happy to get a discount on my sale through this platform.
What happens is that Flippa collects, holds, and releases the payment once both parties are satisfied. That provides extra security and guarantee for both buyers and sellers. It's an awesome feature.
One thing I found a bit complicated along the way was the security verification process.
I was contacted by Flippa customer support and I was asked to provide the following two photos:
A photo (not a scanned copy) of my government-issued photo identification (ex. passport or driver's license)

which showed my name and date of birth in Latin characters, or be accompanied by a certified translation.
the ID number must be covered.

A photo of me holding the same document.
For extra security, they advised me to send the documents on https://flippaescrow.wetransfer.com instead of using regular e-mail. I think that the process is a bit clunky and they should find a more sophisticated way to do security verification.
After that, I transferred all my website assets to the buyer by starting with the domain name, which took a few days.
Conclusion
Overall, I am pretty satisfied with Flippa and I'd definitely use it again. I think it's a great opportunity to sell small content sites quickly and easily, especially if you are a beginner.
They have an excellent customer service support and some amazing features such as Flippa Escrow and the opportunity to list your website for free.
For instance, their competitor Empires Flippers works with only established websites and they have a huge listing fee – $297. That could be a serious obstacle for many small businesses and independent site owners.
The bottom line is that Flippa would be a great choice for those who need to enter the online marketplace with little hustle.
Review #3: Flippa Selling Tips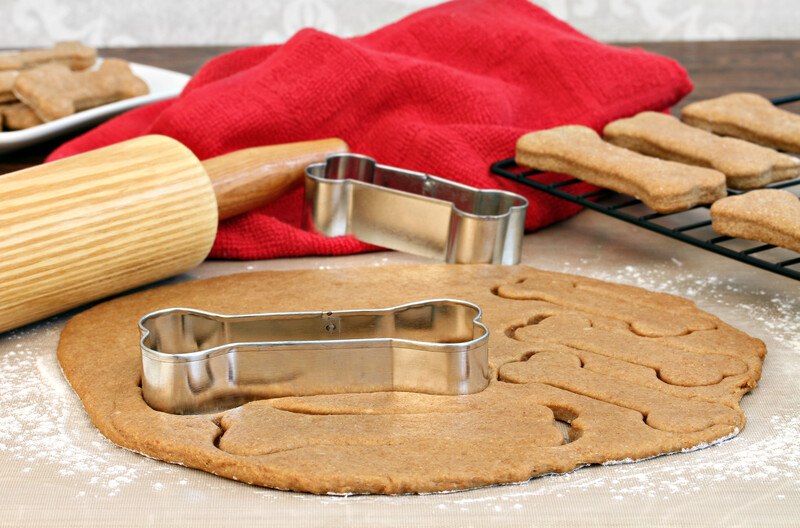 From Nathaniell: The following review was originally written by Dom Wells of humanproofdesigns.com, but has been updated by myself.
Selling My First Traffic-Only Site
Flippa.com is an auction site for buying and selling websites and domains. There are quite a few sites like this around these days, but Flippa is the original and gets the most business and traffic.
If you have a site that you want to sell, or just a domain name that you aren't using, you can head over to Flippa and list it for a small fee.
If somebody likes what they see, they might well make you an offer and a deal is done. You can also be the buyer, and hunt for websites and domains to buy yourself.
My experience with Flippa began when I wanted to sell a site that was getting a lot of traffic, but I wasn't really sure how to monetize (20,000 unique visitors a month).
It was constantly playing on my mind how to monetize that traffic, because most people were just arriving to look for some quick information, and then moving on. It was difficult to get that traffic to convert to buying something. I am not an expert marketer after all.
I was growing sick of having all this traffic and not having a clue how to monetize it (I did try various things).
When I decided to sell, I went to Flippa and checked out lots of different listings to see what was selling. I wasn't sure if people would buy a site just based on traffic metrics, but after doing some research I was confident they would.
I immediately listed it for a $2,500 using the "Buy It Now" option. I guessed this was probably too high, but I wasn't sure.
A few days later I lowered the price to $1,000 and within 24 hours I had sold it. Maybe I should have held out at $2,500 for longer!
After that, I decided to get a little bit more involved with Flippa, and did some experiments of my own. I'm going to walk you through some of the things I've learned so far.
When To Let A Site Go
There's no real rule for when you should sell a site, if at all.
Some people build sites purely to sell them, while others get bored with their sites. Some take an asset as far as their skills allow them before cashing in and handing it over to an entrepreneur with ideas of how to grow its traffic and income.
Like entrepreneurs in any industry, online entrepreneurs also have shiny object syndrome. Many website owners enjoy the initial building phase, but get bored when the long-term work comes into play. If you like building high quality sites then handing them off, Flippa is a great place to establish a trusted seller profile.
Lastly, it's pretty common to "flip" sites, meaning that you buy a site, fix it up, sell it, then buy a bigger site, fix it up, and continue like that. (That's basically how Flippa got its name).
Quality VS Cookie Cutter Websites
Selling a website can be hit and miss with Flippa. Sometimes you need the right buyer to come along at the right time. As a general rule, if a site is making money, it will sell. The problem is, we often don't want to sell the money makers, choosing instead to offload the flops or time wasters.
While traffic isn't as much of a guarantee of a sale, a site that gets a lot of traffic will still attract attention.
There is also the start up site. Many people create sites purely for listing on Flippa. This can be a good, or a bad thing. A quality site built using a Premium WordPress theme and some initial content can save you hours of work.
Depending on what your time is worth, a fresh site with no traffic but "good bones" could be worth a couple hundred bucks, or maybe even up to $1000.
However, many of these prefab, cookie-cutter websites are just churn-and-burn type deals. The seller creates hundreds of copycat websites with spun content, and they just use fancy language in the listing to attract (and scam) newbies.
As a seller, if you don't want to get mistaken for one of these low-quality sellers, adequate preparation and an honest pitch will increase chances of these sites selling.
Site Listing Tips
The pitch or proposition is pretty important. Honesty is best if you want your site to sell.
The kind of buyer you want to attract is responsible and will understand what they are bidding for. Though there is the possibility you could get a higher multiple from a less-educated buyer, you'll also have to deal with potential issues of this type of buyer as well.
Don't make things seem complicated, but don't generalize too much. Here are my general selling tips:
Check out similar listings (both current and historical) to find what was unique about them. See what works and what doesn't.
Make your site clear and attractive.
Don't let yourself appear too formal or business like. Let people see you're a regular person.
Avoid too much site related jargon. Not everyone knows what SEO means.
Don't use exclamation points, random highlighted text, or other cheesy presentation types. There are plenty of terrible listings on there that do that already.
---
Final Thoughts From Nathaniell
I was honestly surprised that everyone I talked to so far has had a positive experience with Flippa. I guess I was wrong to judge them! It sounds like there definitely are some scammy sellers and garbage deals, but there are also plenty of other high quality sites listed.
It also sounds like there is a wider range of what's possible on Flippa versus their competitors. Some of the other brokers talked about in this review have very strict guidelines of what qualifies to list, and a set-in-stone formula for how to price a sale.
With Flippa, I think there could a lot more option for deals to be done on both sides of the transaction. What I mean, is that, as a seller, you may be able to get a higher multiple, and as a buyer, you may find more diamonds in the rough.
Actually, my own thoughts are that buying on Flippa will give you a better chance of buying something on the cheap – but make sure to do your due diligence.
>>> Check Out Available Sites On Flippa! (affiliate link)
Will I Sell My Website Using Flippa In The Future?
Despite all the positive comments in this article, I don't think I'll use Flippa to sell my sites in the future, for a few reasons.
First of all, for myself, the bidding process still stresses me out. I don't like the potential of selling my site for less than its worth. I'd rather sell on another broker which lists a flat price.
The other advantage of going through a broker is that they help you negotiate with the buyer. What happens when a buyer come in hard and fast, pointing out flaws in your site in an attempt to knock down the price? A broker can help advise you.
Using my experience selling a website on FEInternational as an example, they were able to help me communicate selling points for my website more effectively than I would have. While I just looked at past and present earnings, these guys were able to look to the future and see more potential.
Selling websites is their job, and they were good at it.
They did more than just list my website. They put together a prospectus and actively searched for buyers. I sent them the material they asked for, and then they started seeking buyers for me, instead of me just waiting around for someone to discover my site and bid on it.
Plus, I only had to answer questions from serious potential buyers, which cut down on the amount of time I had to put into the selling process.
With Flippa, you're kind of on your own.
Though I probably won't use Flippa to sell sites, I will definitely keep my eye on the marketplace as a buyer!
Flippa Alternatives
If you aren't into Flippa after reading this review, there are plenty of alternatives to Flippa out there for buying and selling websites. In fact, even if you like Flippa, it's still good to bookmark all the best brokers so you can keep an eye on the market. Hey, maybe there's even room for some arbitrage in here somewhere.
Here are my favorite alternatives to Flippa, and a short description of each.
Empire Flippers
Empire Flippers is basically the biggest and the best of the industry. They have a very strong due diligence process, and list very high quality websites. Their platform recently updated to make searching for specific web properties easier, and they are introducing more tools to allow investors to do their own due diligence more efficiently.
For sellers, they do charge a $297 fee just to investigate your website and see if it's worth selling, but higher fees all around are what to expect for this level of quality.
Price ranges for sites sold on Empire Flippers tend to be quite high, with the top end in the multi-million dollar range, and low end being $30-$40k. They used to have smaller deals, but they always got scooped up fast, and I just don't see them around very much any more. Types of websites sold here include SaaS, affiliate, Adsense, FBA, and Ecommerce. 15% fees for the seller. You are required to put down a refundable deposit to view a property as a buyer.
Motion Invest
Motion Invest is a much newer and smaller broker. They focus on smaller web properties, so you'll see deals here for as little as a couple thousand dollars. Partly because of the lower price points these guys sell stuff fast. I got an email about a new site being sold for about $2,500 and immediately I knew it was a good deal, but I was grocery shopping. By the time I got home an hour later, the site was sold.
Another cool differentiator here is that they guaranteed the sale of your business. As far as I understand it, they'll actually buy your site if it doesn't sell. They only list sites which pass their due diligence, so if your business doesn't sell fast enough for some reason, they'll add to their own portfolio of websites.
They don't explicitly say what type of businesses they buy/sell, but from what I've seen, it's mostly affiliate and Adsense type stuff. I see a lot of Amazon review sites come though. Selling comes with 0% fees & free website evaluation. You have to be a member to view the sites, but there's no fee required to join.
FEInternational
FEInternational needs a bit of a design refresh IMO, but I actually really like their business. That's where I sold a couple of websites some years back, and they are a legit operation. I had a really great experience with them, so can't recommend them enough as a seller.
As a buyer, it's a little hard to sort through deals, and I wish they would include more relevant information on the listing page to help me know whether a property is worth investigating further.
They sell all types of online properties, including eCommerce, SaaS, affiliate, Adsense, B2B, Lead Gen, FBA, etc. Sale prices tend to be on the higher end, ranging from 20k-2mil. They don't list their broker fees, and don't say if there's a deposit required to view a property, but you may have to sign an LOI after a certain amount of due diligence.
Investors Club
Investors Club is a newer brokerage that charges no purchase fees (buyer) and no listing fees or sales commissions (seller). Their main method of making money seems to be from the VIP membership which is currently $597 per six-month membership (non-recurring). This level of membership allows you to get first pick of deals that come though.
They do have another level of membership which appears to be free, but you have to submit some financial information so that they can get only good buyers into their marketplace. You'll have to buy individual due diligence reports for $47 each (included for free with VIP). They are still experimenting with pricing, so this may change in the future.
I haven't bought or sold on this marketplace yet, but the owner is the same guy who bought and is now running Authority SEO 2.0, so he knows quite a bit about buying/selling/starting/growing online businesses.
IndieMaker
IndieMaker is a lesser-known online business brokerage. They tend to be more focused on things like apps, games, social platforms, and other projects outside of the "website earning money from ads".
You can list for free, but there are various upgrades you can get for your listing. I'm not sure how I feel about the fact that they "charge you to engage with the prospects" that are interested in your project, but I haven't participated in that type of buy/sell, so can't speak to the pros/cons.
On the seller side, you can pay for things like a home page feature, improved search listing, or social media promotion. On the buyer side, you'll pay a 12% success fee, or 7.5% if you're a paid subscriber ($19/month).
With all these fees, I'm not sure how long this one will be around, but the marketplace does seem to have some unique types of businesses available, so we'll see.
DealFlow
DealFlow a super secret tool most people don't know about. It's basically an aggregator for online business sales. It pulls together resources from all of the companies above, and lets you set parameters for which deals you want to sort through.
If you're buying and selling stuff on a regular basis, this could be a cool tool worth looking into.
My main issue with DealFlow so far is that you'll run into a lot of expired listings, and it's kind of a work in progress in terms of UX, but it's just one more tool for your dealmaking arsenal.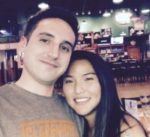 Nathaniell
What's up ladies and dudes! Great to finally meet you, and I hope you enjoyed this post. My name is Nathaniell and I'm the owner of One More Cup of Coffee. I started my first online business in 2010 promoting computer software and now I help newbies start their own businesses. Sign up for my #1 recommended training course and learn how to start your business for FREE!