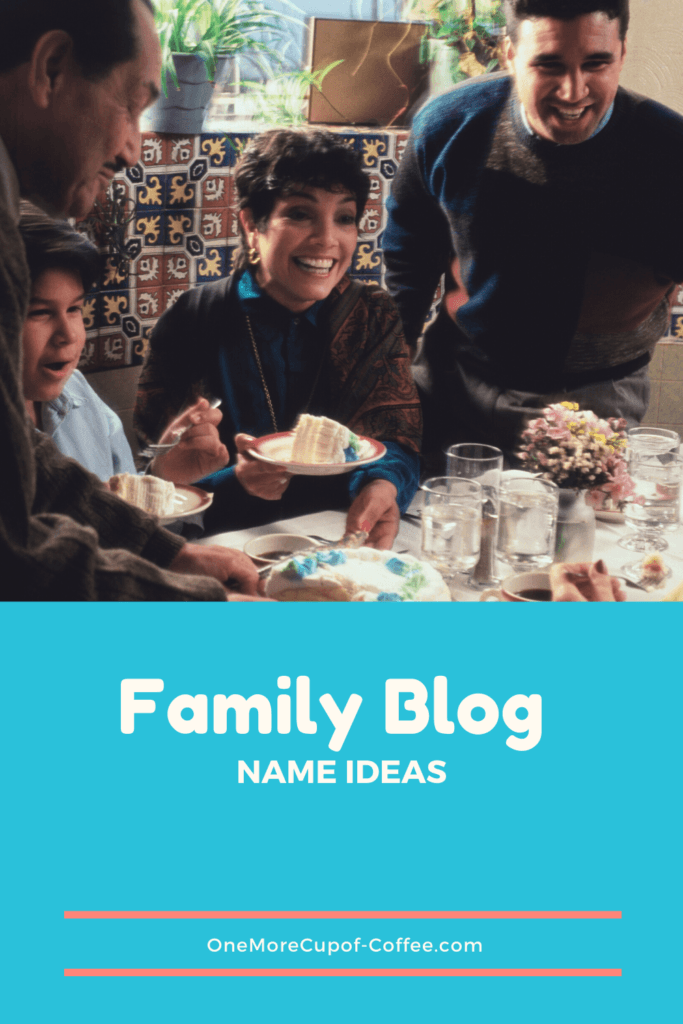 Family blogs are a fascinating way to make money while talking about something that you already know and love. The best thing about this niche is that each blogger can take their own distinct approach creating a family blog. Every family is different, and there are plenty of ways to hone in on a target audience for your content. So it's time to get started, right?
Actually, a lot of people get stuck choosing a family blog name. Many people find that there are just too many options and none of them seem to be quite right. The issue can be so significant that some people never get up to actually creating their own site.
That's a shame really, as the name of your blog doesn't influence your success nearly as much as you might expect. You might follow some really cool brands online and think, "Wow, if only I thought of that!", but are those brands really that much better than what you can come up with? Personally, I don't think so!
In this post, we're busting the myth of blog names. Not only will we provide inspiration and tips about choosing a blog name for your needs, but we also talk about other areas of creating a successful site showing off your amazing and unique family, and making some money online while your at it. Turn your website into a side hustle, a full time income, or even a world-wide lifestyle brand. Take it as far as you want!
Key topics below include buying your domain name, building your site and methods of making money. We also touch on some success stories from family bloggers.
50 Family Blog Name Ideas
Modern Messy Life
Never Calm, Never Still
Love Family Values
Community Family Life
Passionate for the Family
Holistic Living Family
Loving for my Family
Urban Family Living
My Parenting Crisis
Honest Home Living
Strengths of Family
Our Clan Life
Our Messy Family
Snails and Grit
Families for Men
Tender Family Life
Baby Girl and Me
My Simple Family
Hearts and Loves
Let's Run Amok
Family Lionheart
Future Family Wellness
Simplicity Story
Mr Dear Child
Home Soul Hearth
The Holistic Heart
Parenting Alone
Ribbon and Glitter
Feed Your Clan
Small Family Dynamics
The Family Heart
The Meaningful Family
Your Domestic Life
The Action Family
Family Green Living
Little Child Solutions
The Family of Two
Simple Living Hub
Paleo Family Space
Rough Clan
The Super Child
Holistic Family Farm
Parenting for Us
Grit and Ribbons
Healthy Modern Parenting
Modern Parenting Crisis
The Paleo Parents
Constant Kin
Holistic Domestic
Real Domestic Living
Many of these options are similar to what is already out there. The names are interesting and fun, sure, but they don't have much personality of their own.
This is because the personality really comes from you. What you write on your blog and the way that you write it will always mean much more than the particular name that you focus on.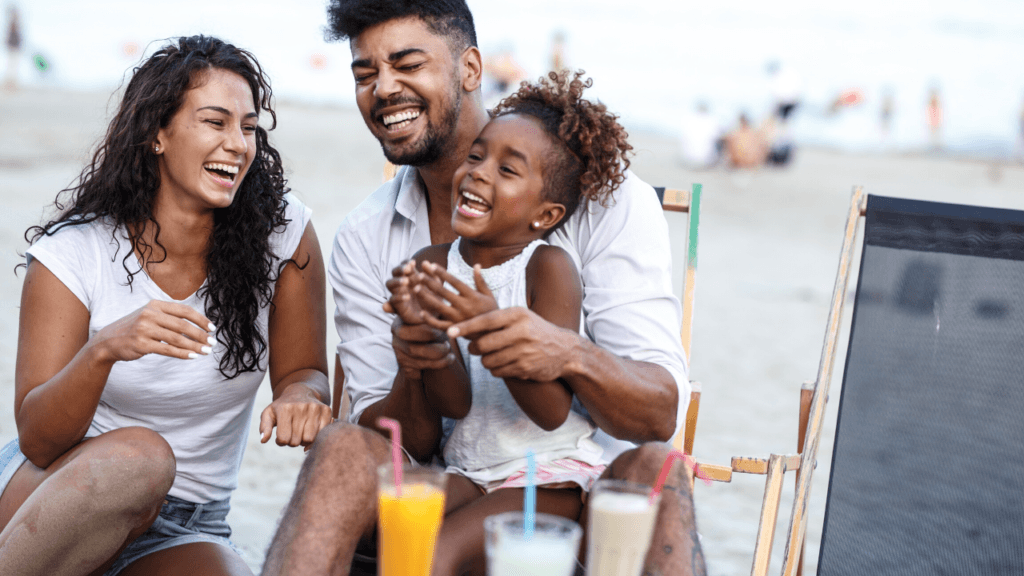 How To Choose A Good Blog Name
There aren't any strict rules about choosing a blog name. You can pretty much go with anything, as long is it isn't terribly offensive or a copyrighted brand (like focusonthefamily.com).
Even so, this doesn't mean that you should choose the first name that pops into your head. Let's give it at least a little thought!
The main area to consider is your audience. You want to make sure that your blog name is something that they can remember, and something that describes your brand.
There are some general rules that can help in this area.
The first is to avoid names that sound like other brands. I don't just mean copyrighted brands here either. If your site sounds too much like something else, your success could easily be influenced by how that other brand performs.
This pattern can also make it more difficult to rank for your own site name. For example, a search for Focus On My Family still comes up with listings for focusonthefamily.com, even though the names are different. If you're finding a lot of exisiting websites with similar names to the one you want, I'd go back to the drawing board. Using the same example, you could try allaboutmyfamily.com or surnamefamilyblog.com.
A distinctive name is easier to remember, to find and to brand.
Another thing is to watch the spelling of words. It's tempting to use a fun misspelling of a word to get the domain that you want, like parentztalk.com. Domains like this can work, but you risk losing traffic, as your audience won't be certain about how to spell the site name. Usually it's pretty easy to change things up, or rework your idea. Instead parentz maybe something like parentstalking.com or modernparents.com
A good general rule is that people should be able to work out your URL from just hearing it spoken. There shouldn't be any need to spell the URL out. As such, it's best to avoid numbers and dashes in your site name as well.
Keyword VS Branding
To get started, let's think about the type of blog name that you want. Blog names generally fall into two distinct categories – keyword and branded names.
Keyword blog names tend to be focused on ranking in search engines. The idea is that using the right keyword will help you to get traffic to your site. This style also makes the topic of your site immediately obvious.
The best example of this style is an exact match domain. In this case, the name of the blog is exactly the same as the keyword that is being targeted. A site called familyholidayswithkids.com could one example. This site might talk about how to build strong family bonds during the holidays, and also get through holiday rush without burning too many bridges with your in-laws!
Another example might be easyfamilyrecipes.com. Though this would be more of a food blog, you can see how it's pretty obvious what the site is about, right? In fact, this website is ranking for their main keyword!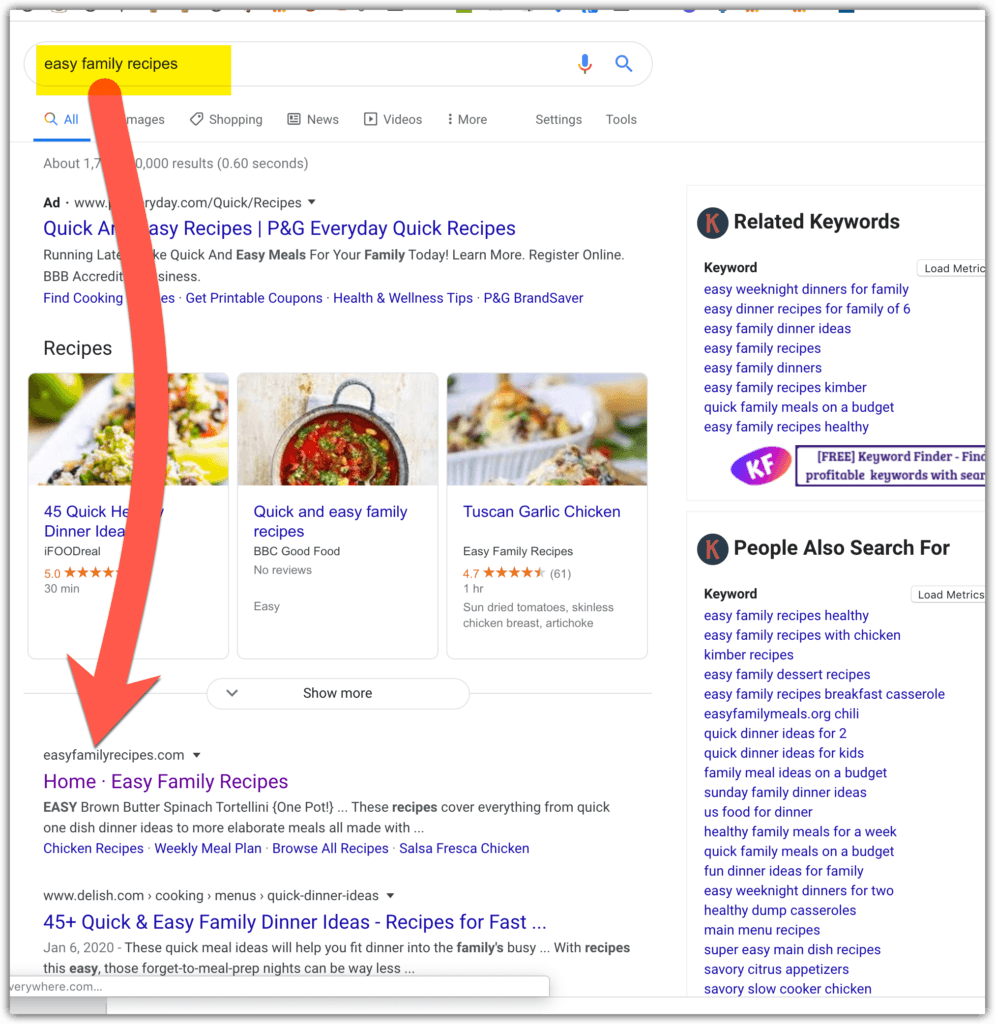 Exact match domains were once very powerful for ranking. While they've lost much of their previous strength, you can still rank using an exact match domain.
The main challenge is finding a domain name that is still available and isn't too similar to sites that are already out there. After all, many people use keywords in their domain name, so sites can often end up with similar titles to one another. Personally, I wouldn't recommend buying easierfamilyrecipes.com!
Branded blog names are the other main option.
The term refers to sites that are named without considering keywords at all. Some branded site names might contain a keyword or two, while others may have none at all. For example, one family blog is brepea.com and is named after the blogger herself.
Some branded names make their topic obvious (like thelondonmum.me), while others don't (like 3littlebuttons.com).
You can also include your family name, the name of your kids or something similar to take a plain name and make it more distinctive. This is exactly what the site thewoodfordfamily.com does.
How To Buy A Domain Name
When you have found a blog name that you like, the next step is to purchase it. To do so, you need a domain name registrar. Many companies provide this service, with GoDaddy, domains.com and Namecheap being some of the most common choices.
You can actually buy domain names from various website hosting companies, like HostGator, as well.
While domain name services aren't vastly different than one another, some of them are more complicated to use than others. Some also have hidden fees or prices that suddenly increase from one year to the next.
I've used different companies while building my websites and the best one I've found is Namecheap. The prices are on par with many other services, while Namecheap also remains easy to use and is transparent about their pricing.
How To Build & Make Money From Your Family Website
The next area to consider is actually building your website. Before you choose what company you go through, you need to think about the type of website that you're going to make.
Many people gravitate towards site builders they hear about in ads on podcasts like Wix or Weebly, but I discourage people from using those. One big problem is that these site builders tend to use their own specific coding, which means that you can't simply transfer from one host company to another. You typically have to stay with the company that developed the builder, and moving off in the future is complicated and/or expensive.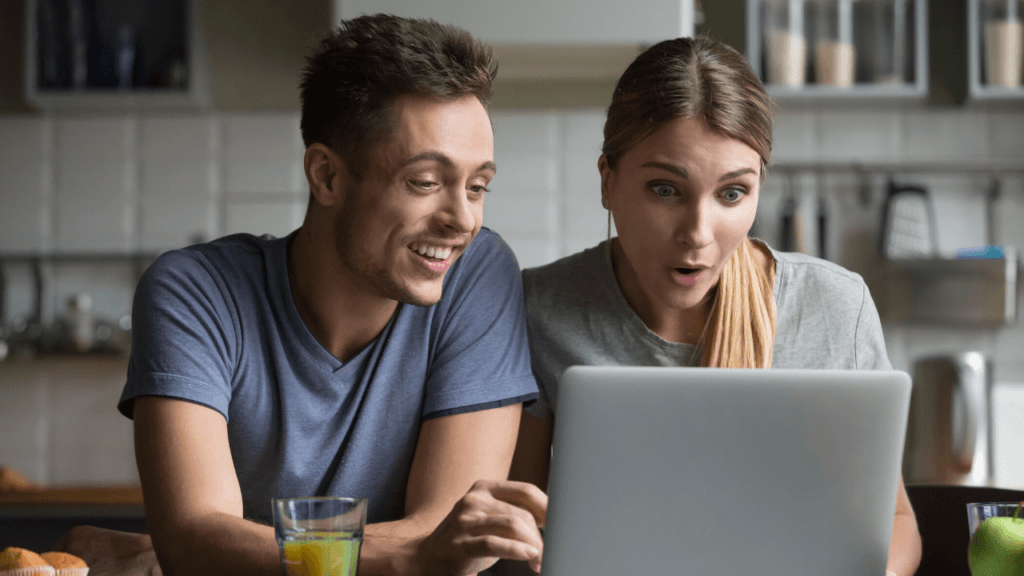 Most services will have multiple plans. But, without the ability to switch providers, you'll always be at the mercy of the company's pricing and features. This is a serious issue, as many website builder plans are expensive.
Another issue is just the level of support you'll receive. There just aren't a lot of coders out there who work with these, which means the pool of talent for hire is much smaller than with something like WordPress
These patterns all make a self-hosted WordPress site a much more powerful approach.
WordPress also provides much more control than any website builder. Through plugins and custom coding (coders for hire around the world are as little as $10 per hour), you can create pretty much any look you're going for. No money to hire? There are plenty of tutorials on YouTube, plus paid courses through sites like Lynda or Udemy.
Don't worry if WordPress feels overwhelming. You don't need to learn the whole thing at once. Most users learn little bits at a time as they need to. Focus on publishing content first, and learn what you need as you.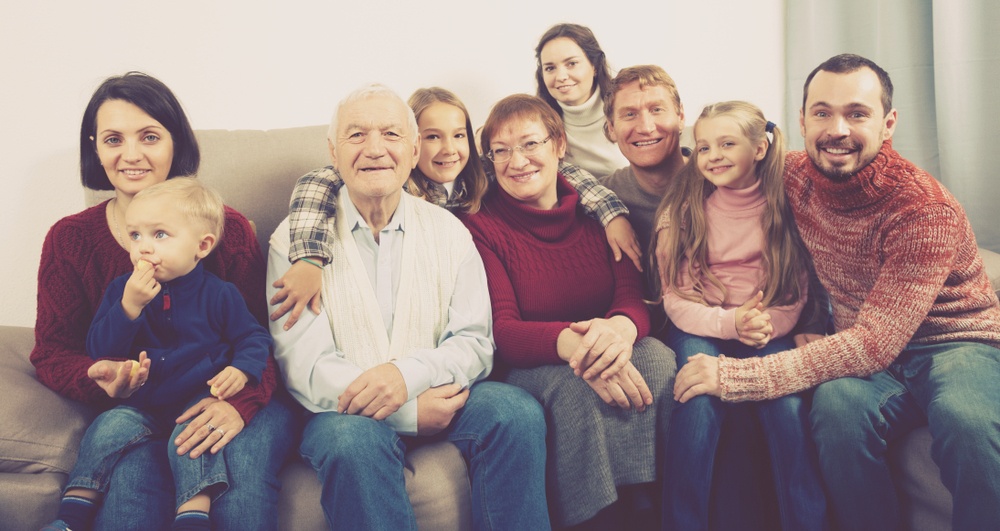 How Much Do Family Bloggers Make?
While plenty of people see success as family bloggers, we're just going to take a look at two examples. The first is the site It's a Lovely Life. This family blog focuses on family life and travel, and remains incredibly popular.
Their most recent income report was in August 2019. The site earned an impressive figure of $222,857.49. More than $100,000 of this income came from affiliate marketing and sponsored posts. Another key source of income was courses that It's a Lovely Life developed, including ones that focused on how to be successful with travel blogging.
I gotta tell you – that number is pretty insane. I had to double check their math because even I… someone who's been doing this for 10 years, found those numbers to be a bit wild. But hey. Anything is possible online.
A second example is the site Mommy on Purpose. This site can be considered both a mommy blog and a family blog. Her most recent income report was published in December 2016 and reported an income of $5,151.57.
Close to $3,500 of this income was from display ads, while the remainder was from affiliate marketing. While income reports are no longer published on the site, Carly still earns $5,000 a month from it.
Display Ads
Display ads are a common way to make money, partly because they can be a very passive approach to making money. The basic idea is that you're hosting ads on your website. You drop in some code, and the rest is done for you. You then earn money from the impressions, or sometimes clicks, that the ads receive.
Ads are popular in most website niches because your content doesn't need to relate to them at all. Instead, you can simply write what you choose to and the ads will take care of themselves. This is fantastic news for family bloggers, as it means that you don't need to regularly talk about products in your posts.
There are various display ad networks to choose from. You may be eligible for some of these when your site is new. In other cases, you'll need to gain traffic before you can join a particular network.
While setting up ads does take a little work initially, the process is largely hands' off after that point. You can use ad management plugins or play around with settings to try and optimize income, but this isn't essential.
The main limitation with display ads is the relationship between traffic and income. You need to get a considerable amount of traffic to your site to be able to earn much at all.
Many people find that the initial amount they earn is very little indeed. This can seem incredibly frustrating, but the online audience is vast, so the income potential exists. Certainly, some bloggers end up earning a large amount from ads, and once you enter that echelon of blogger, you'll be scheming on how to go from $100/day to $1000/day. That's the fun part!
Affiliate Links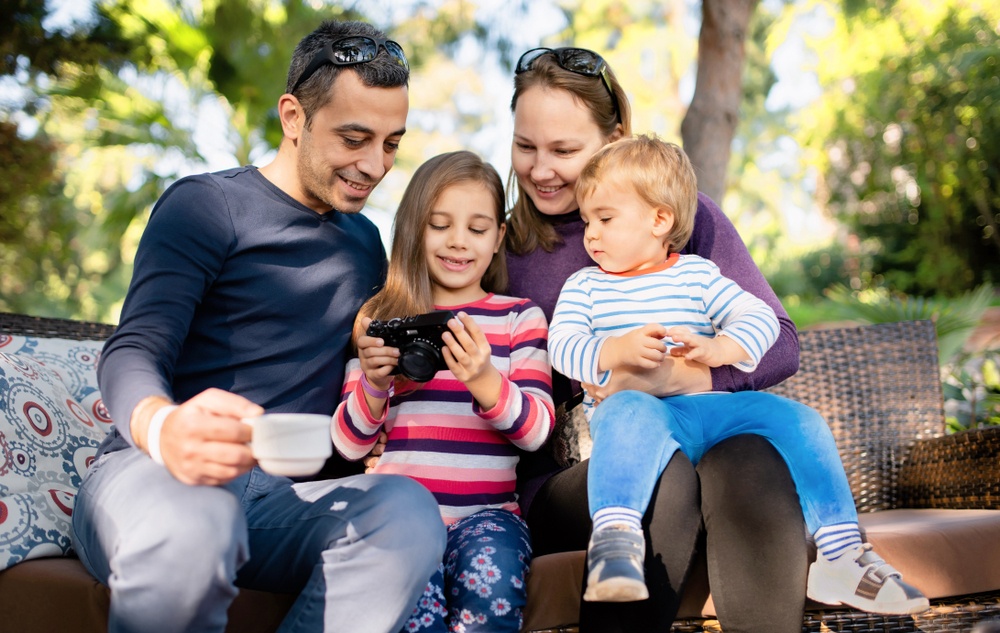 Affiliate marketing is the other interesting approach for beginners. It is more powerful than display ads in many senses, as your traffic and income are indirectly related to one another. This is because the amount that you earn per visitor isn't capped in any way.
You also have more control over the process. This gives you the chance to write product reviews to promote products related to your niche. One family blog may be more focused on Christianity, so could promote something like CrossFlix and other Christian-friendly movie streaming services, while another family blog might be traveling around the world, and promote products like kids luggage, or educational material kids can study while on bus in Peru.
I've got some specific family affiliate programs, as well as new mom stuff, but really you should figure out what angle you want your blog to be about to find the most appropriate products and services to promote. There are thousands out there!
Final Thoughts
The name of your family blog is simply an early step in the process of making a successful website. While it makes sense to choose a name that you like, there's no benefit in spending weeks agonizing over the process. Your website name won't make or break your website.
The most important lesson is to learn what you can and to keep moving forward. The content you create will end up playing a much more important role in your site's success than a name ever could.
Should You Start Your Own Blog?
Honestly, the sad thing is that most people who want to start a blog get a domain name and a website set up, but never really do much beyond that. They are leaving a serious amount of money on the table!
If you want to actually make something of your site, and earn the kind of income that could allow you to quit your job and work full time online, then this members-only training site is what I recommend. If you're serious about making some moves, they're your best shot at building some fat traffic to your brand and profiting from your blog!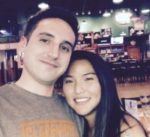 Nathaniell
What's up ladies and dudes! Great to finally meet you, and I hope you enjoyed this post. My name is Nathaniell and I'm the owner of One More Cup of Coffee. I started my first online business in 2010 promoting computer software and now I help newbies start their own businesses. Sign up for my #1 recommended training course and learn how to start your business for FREE!
Reader Interactions