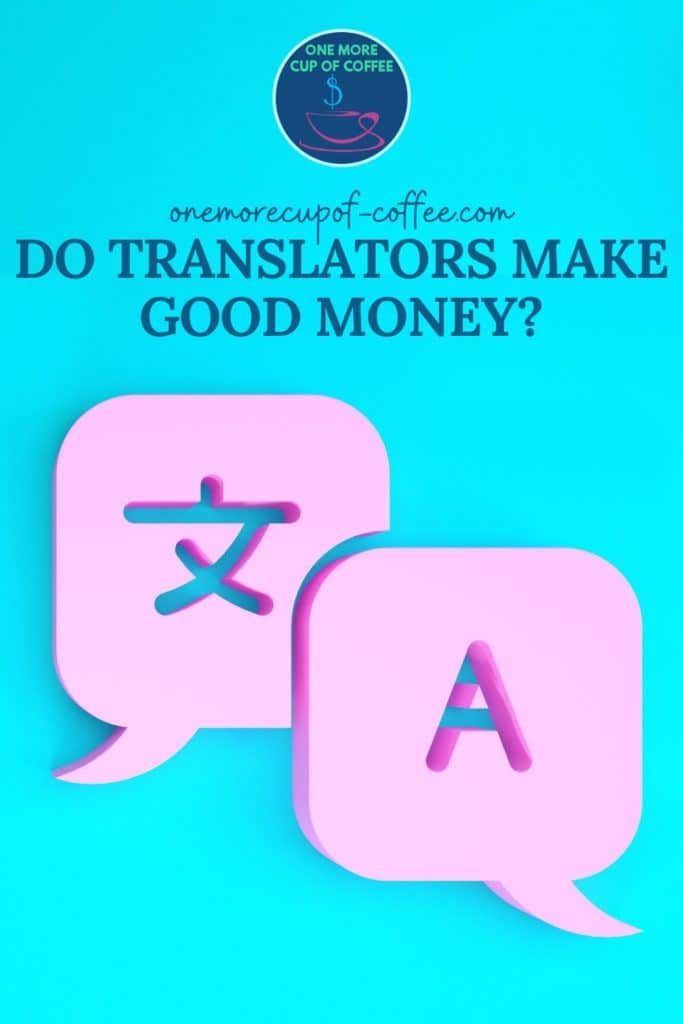 I have several friends on Facebook who are involved in a K-drama fan club. The discussions on that page center on new favorite shows, and why they're favorites. However, as far as I know, none of my friends actually speak Korean. They rely on the captions at the bottom of the screen to get the full story—and those captions are dependent on translators and interpreters.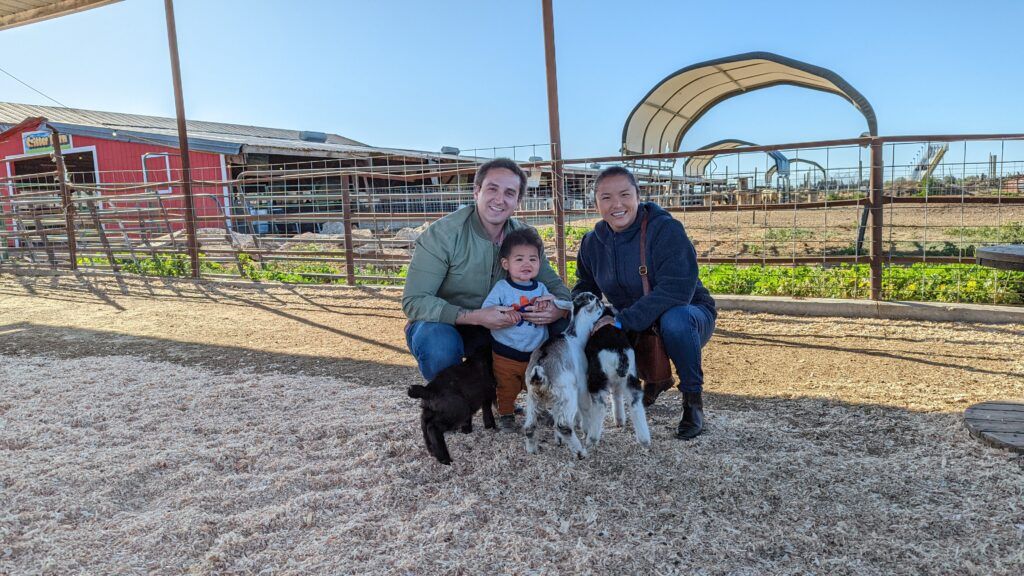 Are You Ready To Work Your Ass Off to Earn Your Lifestyle?
Are you tired of the daily grind? With a laptop and an internet connection I built a small website to generate income, and my life completely changed. Let me show you exactly how I've been doing it for more than 13 years.
Translation and interpretation go hand in hand. Translators generally work on converting works of text, like books, into text in another language, while interpreters generally translate media like speeches. The most important aspects of these jobs are fluency in both languages being used. However, attention to detail, an understanding of the cultures behind both languages, self-discipline, and the ability to learn new things are important, too.
While there haven't been any specific studies linking translation careers to specific personality types, there are some translators who feel that Myers-Briggs personalities of INFJ, INTJ, and ENTJ all work well as translators, with INFJ personalities topping the list.
This is partly because people with any of these personalities can generally work independently, think clearly, and easily move between the grammar rules for each language. People who would be good as translators could also do well as lawyers, judges, marketing strategists, detectives, and entrepreneurs.
One key characteristic of good translators is the ability to be modest about their own voices. This ability to stay true to the original message can require a lot of research. Translators may have to search to find the right phrase or word. The work can be tedious and tiring, but exhilarating at the same time.
Do Translators Make Good Money?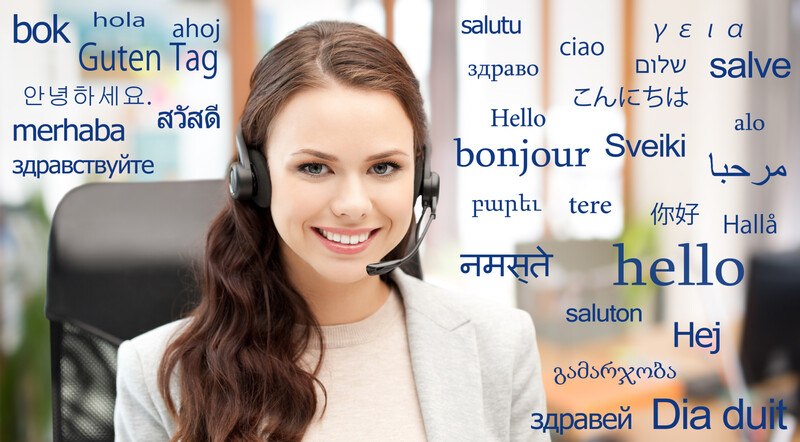 What's The Median Salary For Translators?
In 2019, the median salary for translators was $51,830 per year or $24.92 per hour. However, the pay range was wide. The top ten percent of translators made more than $94,370 per year, while the lowest-earning ten percent of translators earned less than $28,170.
The pay range was associated with the types of workplace translators worked in, too. Translators working with professional, scientific, and technical services earned an average of $61,310 per year, while those working in colleges, universities, and technical schools earned an average of $75,400 per year.
Translators working for elementary or secondary education systems only earned an average of $48,750, and those working for museums and historical sites earned a $28,270 annual average.
The amount of money a translator can make appears to be associated with the area of the country they live in, too. The two top-paying states for translators were Virginia and New York, where translators respectively earned an average of $75,770 and $72,580 per year. In the Washington D.C. area, translators earned an annual average of $78,640.
Contrast that with the annual average of the Las Vegas metropolitan area, where translators earned an average of $39,110, or rural Kansas, where translators earned an average of $32,160 per year.
According to PayScale, translators earn more money when they have more experience, too. Entry-level translators with 1-4 years of experience earn around $19.21 per hour, while translators who have more than 20 years of experience can earn around $25 per hour.
Translators hoping to bump up their earning potential have a couple of different choices. They can keep working where they are, increasing their experience levels and skillsets, or they can move to an area where translators are paid more money on average. They might also consider switching the type of translation work they do, such as moving from an elementary education scene to a working situation with a major university.
Alternatively, translators might opt to move into an entirely different field that fits their skillsets and personalities. For example, they might lateral over into the proofreading or editing field, where they could earn around $70,000 per year, or invest in more education to become a lawyer or judge.
How Do Translators Make Money?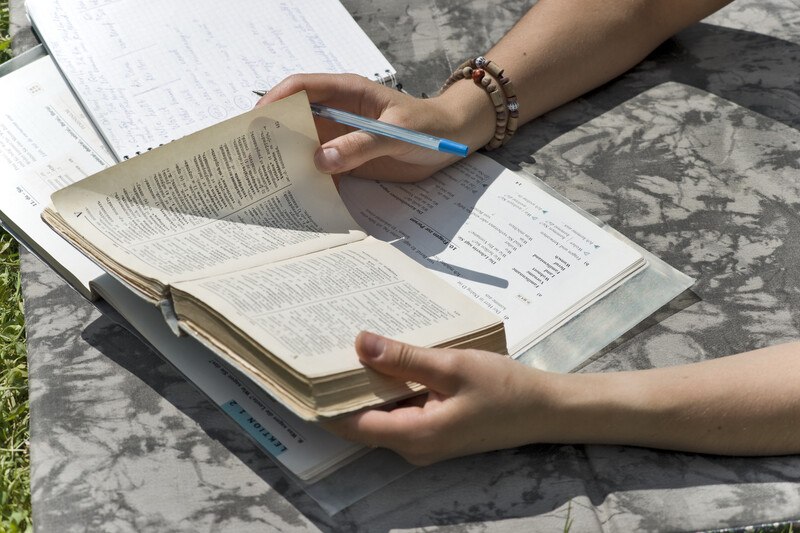 The basic job of a translator is to convert text from one language to another. It generally involves more than just a simple word-for-word translation, because grammar rules and phrases differ between languages. The important thing is to conserve the meaning while keeping the textual tone as true to the original as possible.
However, the way translators go about this depends a lot on where they work, the type of manuscripts they're working on, and whether or not they work for themselves.
For example, people working in a translation agency have fixed hours with short breaks during the day. The text they work on is often assigned by a manager, so the translators don't always have a lot of say in the types of writing they translate.
Some translators work in legal or medical offices, where they have to know medical and legal terminology in both languages. Translation work is typically done with the aid of a computer, but even with software to help research terms and phrases, it often takes several revisions before a translated work is complete.
Those who freelance have more control over the type of work they take, how often they work, and who they work with. However, they also have to tend to the business side of the business, which can include financial tracking and significant marketing efforts. Some translators spend around half their workday marketing themselves to attract new clients.
Most translators who work in offices work full time. However, freelance translator schedules are much more flexible. Depending on the projects and deadlines, all translators may experience a feast-or-famine situation. Sometimes there isn't enough work to keep busy, and at other times, there is so much work that translators have long, irregular hours just to meet the deadlines.
Many countries have their own professional translator and interpreter associations. There are nine worldwide translator associations, which include The American Association of Language Specialists. There are also four national associations and several associations located in various states across the nation.
Do Translators Have Good Job Satisfaction?
In any career, it's important to know that the work is going to be as satisfying as the pay. If job satisfaction is good, people are likely to stick with the work even if the pay isn't as good as it is with other jobs. Employees who are satisfied with work are more productive, more loyal, and have lower turnover rates.
So how does a job as a translator rate?
U.S. News ranked several jobs. A career as a translator didn't make the 100 best jobs list, but it did rank #1 in the category for best creative and media jobs. Translators who were part of this survey gave an overall job satisfaction score of 5.9, with the salary ranking at 5.6, job market and stress at 6 each, future growth at 4, and work-life balance at 10.
Interestingly, the growth rate of the translation and interpreter field is 19%–much higher than the growth rate for most industries.
Owl Guru performed another job satisfaction survey, which showed that 72% of translators had high job satisfaction, and 76% said that their jobs were meaningful.
Pros
The median salary for translators is above $50,000.
Most translators surveyed reported a very satisfactory work-life balance, which isn't found in a lot of industries.
Most translators reported their jobs as meaningful because their work helps to make lives better for other people.
Cons
Because of the amount of research involved, translation can be a mentally exhausting job.
This career demands a high level of proficiency in at least two languages, and so it can be hard to break into.
This can be a feast-or-famine work situation with either not enough work or too much work, so keeping a steady work pace can be challenging.
What Are The First Steps To Becoming A Translator?
The most important characteristic of becoming a translator is fluency in at least two languages. However, most translators have at least a bachelor's degree, and some have master's degrees. Someone who is interested in becoming a translator and is just beginning college should plan to take a wide range of classes, including several in foreign languages and in English writing skills. It can help to major in the foreign language you want to translate.
It can be helpful to begin studying a foreign language on your own, as well. There are a lot of great online courses available. Forbes ranks the top five language learning programs like Rosetta Stone, Duolingo, Babble, Memrise, and Busuu. Some online language learning programs, including Duolingo and Memrise, are free, so they're a great way to get started.
Although states may have their own licensing requirements, there aren't any national licensing requirements. Experience seems to be the key. One good way to gain experience in translating a foreign language is to spend time in a country that speaks that language. Volunteering at a translation company or doing informal work there is another good way to get a foot in the door and build a skillset.
There are some tests that translators and interpreters can take to show proficiency in their languages. These tests are administered by associations such as the American Translators Association. A high score on these types of tests can help job candidates get good internships or jobs where they can continue to expand their skills.
Working as a translator in a court or medical situation can be a little bit different. These work scenarios generally require specific on-the-job training and certifications, as well as continuing education, which can be provided by national associations.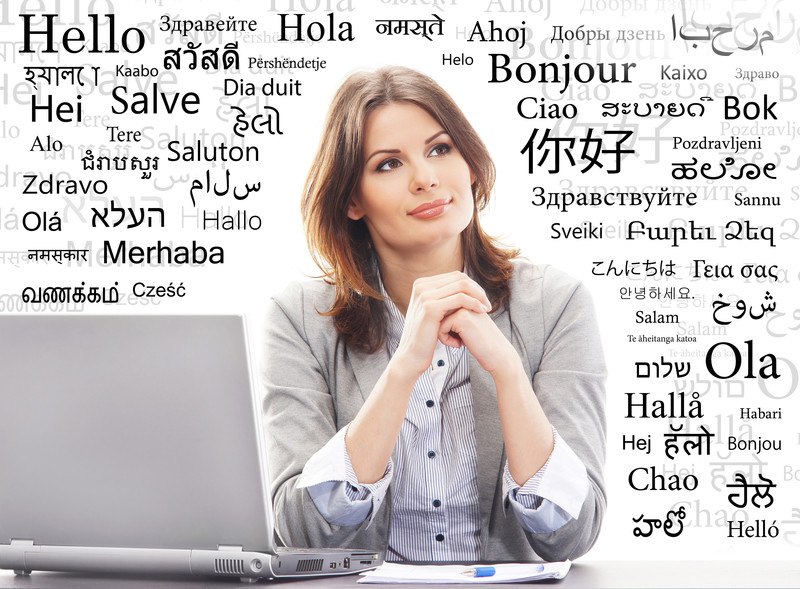 Do Translators Make Good Money?
Translators have to be fluent in at least two languages, they need to be dedicated to accuracy, and they have to be able to be modest about how they word things. The work can be tedious and require a lot of research, but most translators rank their job satisfaction high. The question is, do translators make good money?
The answer is yes, they do. The median salary range is more than $50,000 annually, and some translators can make more than $94,000 per year. When you combine that with a terrific work-life balance and a low-stress work situation, this job sounds like a perfect set-up.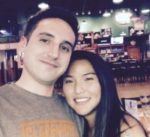 Nathaniell
What's up ladies and dudes! Great to finally meet you, and I hope you enjoyed this post. My name is Nathaniell and I'm the owner of One More Cup of Coffee. I started my first online business in 2010 promoting computer software and now I help newbies start their own businesses. Sign up for my #1 recommended training course and learn how to start your business for FREE!