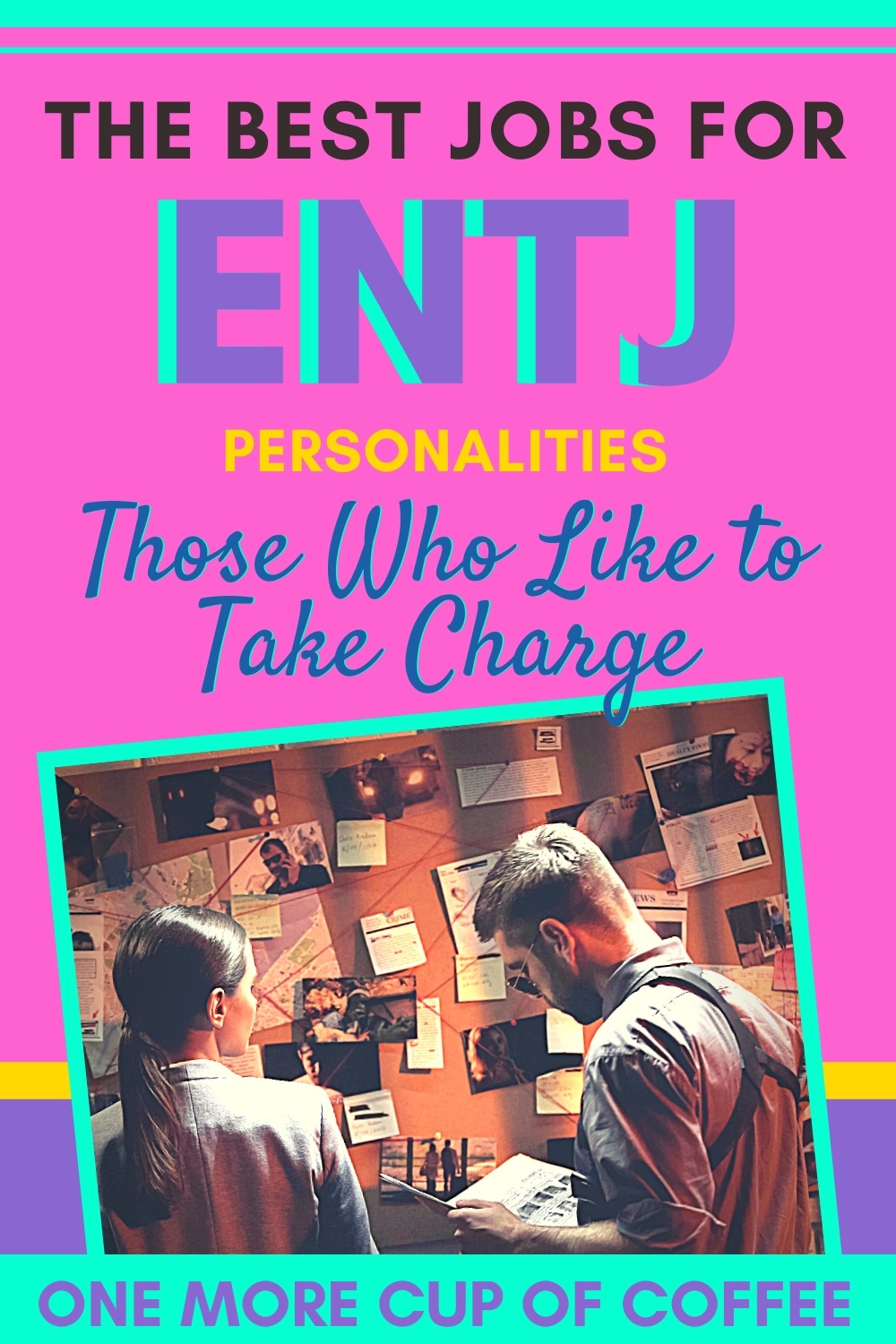 Do you sometimes wish you could be the leader of the free world or a huge corporation? Does making improbable things happen come easily to you? If so, you may have the personality traits associated with the ENTJ Personality Assessment. I will discuss which are the best jobs for the ENTJ Personality Type.
Let me share more with you about the ENTJ personality. It is one of sixteen personality types from the MBTI assessment. Basically, the MBTI assessment profiles stemmed from the work of popular psychiatrist, Carl G. Jung and his book, Psychological Types.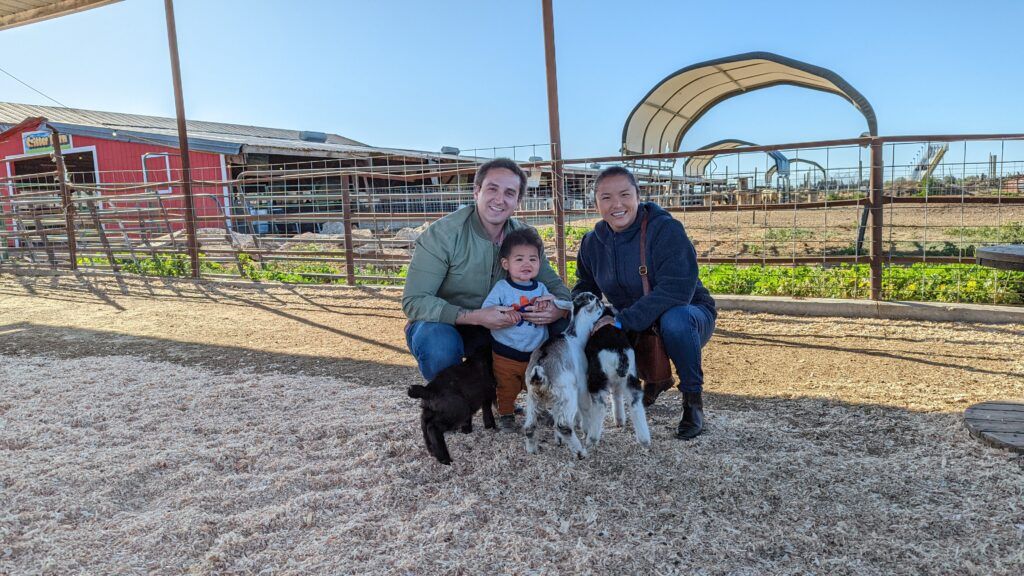 Are You Ready To Work Your Ass Off to Earn Your Lifestyle?
Are you tired of the daily grind? With a laptop and an internet connection I built a small website to generate income, and my life completely changed. Let me show you exactly how I've been doing it for more than 13 years.
Jung based his research on various theories of cognitive functions. He theorized that each person portrayed certain characteristics in their personalities and behaviors.
From his research, other people in the psychological field developed the MBTI assessment, which further classified the various personality types.
The ENTJ personality type is one of those personality classifications. It stands for Extraversion, Intuition, Thinking, and Judgement. The MBTI assessment was developed by Isabel Briggs Myers, Katharine Cook Briggs, and David Keirsey.
ABOUT THE ENTJ PERSONALITY AND THEIR ROLE IN THE WORKPLACE
Kiersey often referred to the ENTJs as the Fieldmarshals. ENTJs are take-charge kind of people. They often make great leaders because of their confidence and their ability to motivate others. They have a systematic way of doing things and are ambitious and driven.
ENTJs love the challenge of competing against others. While some people only seek to best their best, the ENTJ personality wants to do better than their competitors.
ENTJs often excel in business and other areas that require systems analysis, original thinking, and an economically savvy mind. They are dynamic and pragmatic problem solvers. They tend to have a high degree of confidence in their own abilities, making them assertive and outspoken.
In their dealings with others, they are generally outgoing, charismatic, fair-minded, and unaffected by conflict or criticism. However, these qualities can make ENTJs appear arrogant, insensitive, and confrontational.
They can overwhelm others with their energy and desire to have the world fit according to their own vision. As a result, they may seem intimidating, hasty, and controlling.
They're confident and bold in their enterprises and will lead others to their team to accomplish the ENTJ's mission. And make no mistake about it. The ENTJ almost never fails.
They don't sway easily from their point of focus. Their mission might last some time, but they are in it for the long haul. They're pragmatic enough to know when their vision is within reach and tough enough to see it through, no matter how long it takes or how difficult it can be.
They're logical in their assessments, which are often drawn before the plan is laid out. They have a methodology and efficiency that rarely fails them. And the ENTJ personality type gets their fulfillment and happiness out of success.
They are friendly and outgoing, but often lose the personal touch of their personality when they're intent on accomplishing a mission.
Their downfall is seeming cold and calculated at times, which can seem like a personal slight, but it's not about the other person—it is all about winning to the ENTJ person.
When it comes to working with others to help achieve their objective, however, they can easily turn on their charisma to draw others into their web of success.
Popular hobbies for a person with an ENTJ personality are leadership roles in community organizations, social gatherings, sporting events and even playing sports competitively as a hobby.
But they will often only do these as part of political plays to further their agenda in the workplace. Their work always comes first and they'll do what they have to advance themselves. And really when it gets down to it, work is their fun time.
QUICK STATS OF THE ENTJ PERSONALITY
1 to 3% of males tested and 1 to 2% of females tested proved to have the ENTJ personality traits
The rarest personality type among women
Notable ENTJ Personalities included Napoleon Bonaparte, Golda Meir, Margaret Thatcher, Steve Jobs, FDR, Carl Sagan, and Quentin Tarantino
Primary personality traits include ambitious, forceful, optimistic, egotistical, adaptable, and energetic
See themselves as problem-solvers and don't have much use for intuition
Work and Finances rarely stress them out
One of the top personality types to have the highest GPA average
One of the most likely to earn a degree in college
Draw great satisfaction from their work
Very likely to be a small business owner or own their business
The most dominant of the sixteen personality types
CAREERS FOR THE ENTJs
Executive positions or positions where the ENTJ gets to run the show is where they thrive the most. Subordination chokes the life out of an ENTJ personality.
If you have the ENTJ personality trait, you mostly desire leadership roles with chances for advancement and opportunities. The problem is that nearly everyone needs to start somewhere. Unless you have the capital to start your own entrepreneurial pursuits right away, chances are you'll have to be patient for a little while.
But your dominant strengths are likely to get recognized and it won't be long before you're climbing the corporate latter. Your drive and determination will get you places as will your confidence. You're a force of nature to be sure. And others are sure to soon recognize that.
The following are some of the best careers for the ENTJ personality:
Detective work is great for the ENTJ personality type. They have to be bold in their attempt to gather facts and collect evidence. They either work for the criminal justice system or as a private detective.
Detectives have a reputation, probably thanks in part to television shows and movies, for being self-assured, take charge, logical, and charming, when they need to be. These are all the traits that a good detective uses to their means in order to achieve their objective.
Detectives earn a median annual salary of $79,000.
Entrepreneurs are definitely more successful when they are made up of people with the ENTJ personality type. If you dream of opening your own business, you have to be confident, ambitious, and determined, because it could take some time for your business to succeed.
Luckily, these are some of the very traits that are the strongest in an ENTJ personality. And once your business is a success, you can earn well over $100,000 a year, nearing $200,000 a year even.
Executives do much the same thing as entrepreneurs do. They plan and direct the activities of a business or organization's policies, objectives, goals, and initiatives.
They are responsible for the growth of the company. The only difference between this and an entrepreneur really is that an executive doesn't often own the company. They often run a very large organization that someone else owns.
Naturally, this is not an entry-level position. It takes time working at a company from the ground up, with many promotions and climbing the ladder. It's a good thing that all the traits of an ENTJ personality are tailor made for the position of an executive. They are very patient and ambitious, so they will do what it takes at every level until they get to the top.
The average salary for executives is well over $100,000 a year, once again, often nearing $200,000.
Health Care Administrators work mostly in hospitals and nursing homes, even prisons. They oversee the operations of those businesses and lead both the clinical and business workers there.
Their goal is to improve the quality of the services there, maintain charge of staff and hiring, conduct market analysis to continue growth and profit, all while maintaining financial operations.
It takes a shrewd business person to do all of this while maintaining distance and separating themselves from the emotional part of a job. These are all traits that are held by ENTJs.
Pay can range from $70,000 a year to over $100,000 a year.
Public Relations Specialists take charge of an organization's public image goals. Their job is to create and maintain a favorable image for the organization or company they represent. They work with media to make the public aware of their work and project goals.
A good PR rep has a combination of charisma to draw the crowd in as well as a perception of authority, which ENTJs are really good at. This is why they make great PR specialists.
The average salary is $59,000 a year for PR Specialists.
Sales Managers have to motivate other members of a team member who are under them. Often sales managers have been top sales reps at the companies they work for, which means they have the ambition, drive, and unrelenting force that drove them to success in the first place.
This is why ENTJs make such great sales manager. If you combine their tenacity with the kind of charm it takes to get people in the palm of your hand, it's a match made in workplace heaven.
Sales managers earn an average of $113,000 a year.
There you have it! I've shared six jobs that are perfect for the ENTJ personality. There are other possibilities as well, including economist, engineering, real estate brokers, and surgeons, which are all positions that require take charge kind of people or ENTJ personalities.
One of the best job opportunities of the decade is working online. The online world is a "wild west" where anyone can start a business regardless of your age, race, education, or background.
The thing that matters most is that you are motivated and persistent. Even total newbies can earn money online by starting a simple website and putting some advertising on it.
I've been working online since 2010. You can learn how to do what I do in just a few weeks, and earning a full time income of over $10,000 per month is absolutely doable with consistent effort!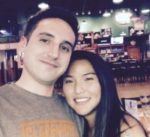 Nathaniell
What's up ladies and dudes! Great to finally meet you, and I hope you enjoyed this post. My name is Nathaniell and I'm the owner of One More Cup of Coffee. I started my first online business in 2010 promoting computer software and now I help newbies start their own businesses. Sign up for my #1 recommended training course and learn how to start your business for FREE!