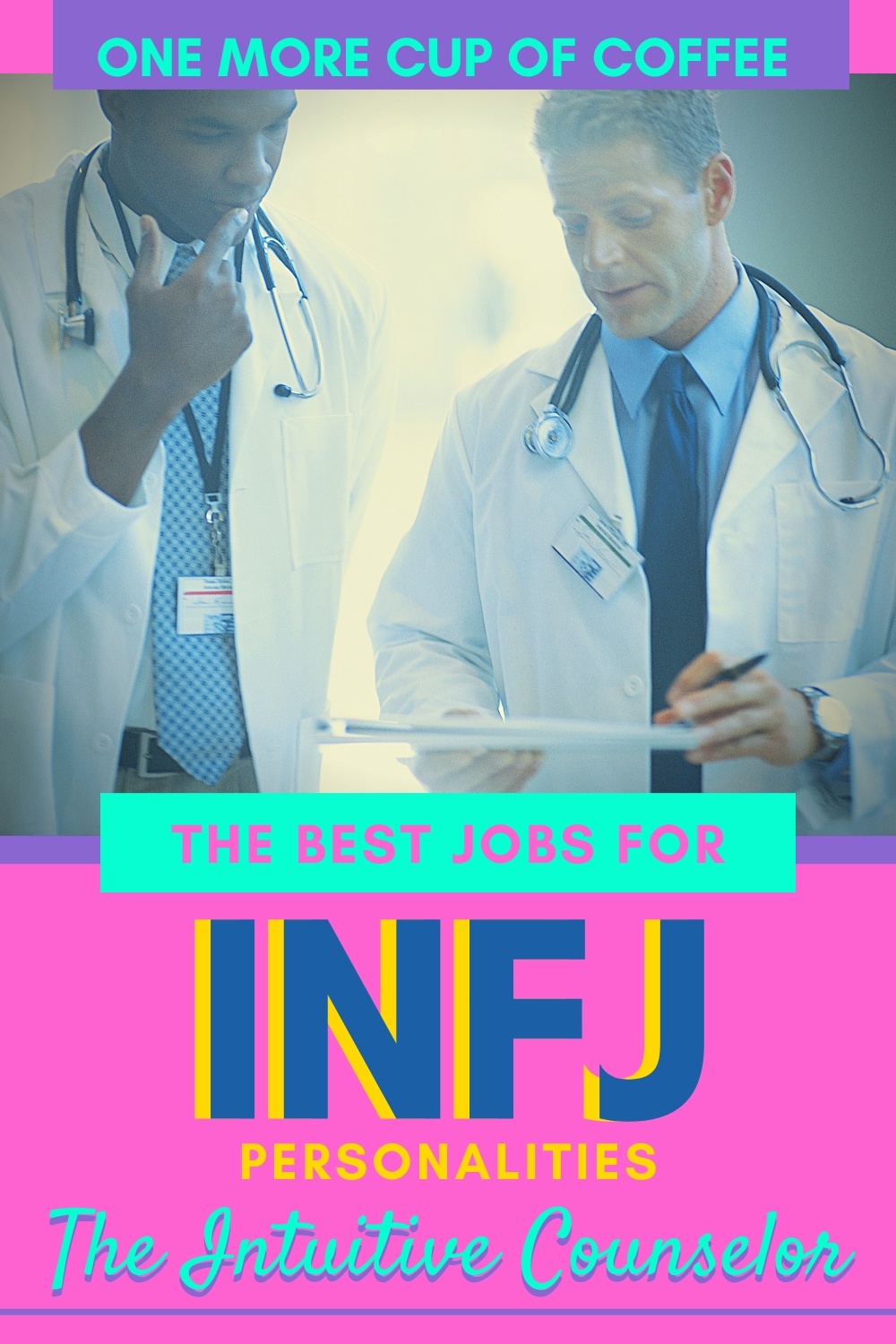 Are you an idealist who just wants a meaningful life and to connect with people? If so, you may have an INFJ personality type. Did you know that INFJ personality types do better with certain jobs? Stay tuned! We'll be discussing the best jobs for the INFJ personality.
A person who has an INFJ personality is a quiet soul. They care deeply about others and are sensitive to their cause. If you have a problem that you just need to talk to someone about, find someone who has an INFJ personality as they'll give you their full attention.They are people who care about your thoughts, ideas, and even your worries.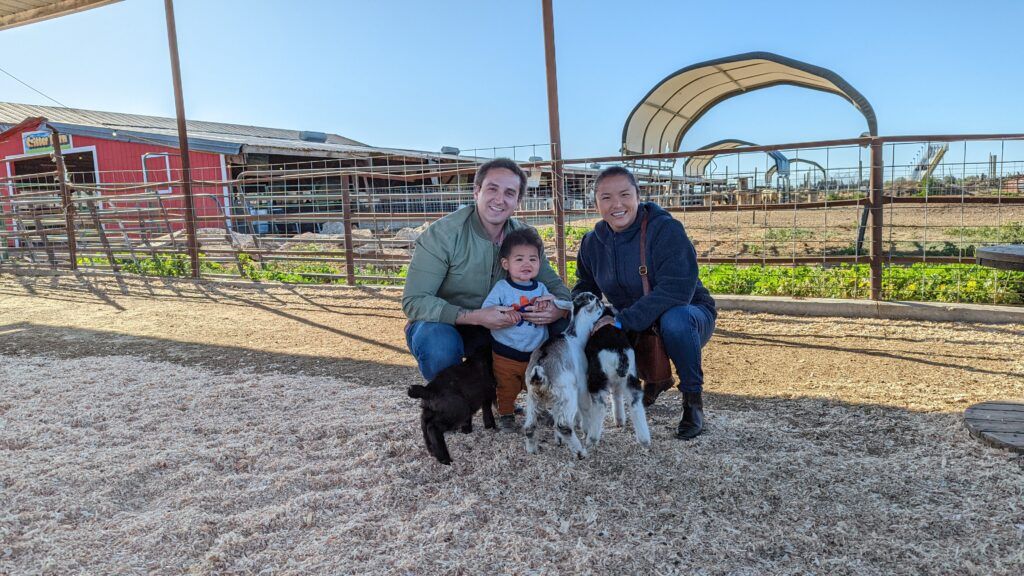 Are You Ready To Work Your Ass Off to Earn Your Lifestyle?
Are you tired of the daily grind? With a laptop and an internet connection I built a small website to generate income, and my life completely changed. Let me show you exactly how I've been doing it for more than 13 years.
Likewise, if you are an INFJ personality type of person, you have a good sense of perception about people and can easily help them understand things better through your empathic ways. Is it any wonder the INFJ personality type is thought of as the Counselor?
You are highly intuitive. You are complex in your ways and complexities of life don't daunt you.
Even if something seems hard at the time, it only motivates you to do something to turn things around. In fact, you are optimistic and believe that things will get better and you seek to do your part to make them better, not only for yourself but for the world around you.
You value your connection with others but can be particular about who you surround yourself with because above all, you want those connections to be real. You don't have time for fallacies.
You are an ethical person who is often very gentle, but when your values are in danger, you can get pretty feisty. You are dedicated to what you believe in and won't go along with the crowd. If you sense that someone doesn't mean well or that they have put up a false pretense, you're likely to walk the other way.
More about the INFJ Personality
INFJ stands for Introversion, Intuition, Feeling, and Judging. This is one of the personality types discovered from the work of noted psychiatrist Carl Jung in his book, Psychological Types. Jung based this on the theories of cognitive functions he observed in his patients.
From there, others developed the types of personality traits using similar assessments that Jung did. Isabel Briggs Myers and Katharine Cook Briggs, along with David Keirsey, used other tools to distinguish the various personality types, sixteen in all.
The INFJ Worker in the Career Environment
As a worker, an INFJ personality type is fundamentally committed and seeks to be of help wherever they can be. If you are an INFJ worker, chances are you are the one who has the vision and willingness to tackle the harder projects to get things done, especially when it comes to benefit others.
In any case, you find it challenging to take a simple idea and see it to fruition. And it's easier for someone like you to do so because you are highly organized and lend a sense of order to work projects. You do best when you're able to do this part of your work alone and are surrounded by quietness.
At the same time, you seek a well-balanced and amiable work environment that has co-workers who are like-minded. You realize it takes a village to make the world a better place.
The best careers for the INFJ personality trait tend to be careers where you can be creative and expressive, like writing, music, photography, design and art. Those fields allow you to focus on deeper things than the corporate world allows you to.
You would not be happy being Employee of the Month at a Fortune 500 company.
You'll want to avoid the less extraordinary, which would be careers like accounting and analytical jobs. These fall flat for you as would any career in law, politics, and sales. Sure you could do these because you're not only creative but intelligent to boot.
But you're too much of your own person to give into careers that try to define you into something you're not. You need to be able to coexist with humanity more freely.
Quick thinking and behaviors are hard for the INFJ personality type to employ. If you are forced to do so, this would create a lot of stress which would drain your energy. So jobs that demand these things are not the best for you.
If you bear an INFJ personality, you'll want to avoid careers such as first responders, trades like electrician and plumber work, farming, sales, corporate jobs, food service, managerial positions, investment banking, real estate broker, and other similar jobs.
INFJ Career Facts
There are some interesting, key facts that are common with the INFJ personality type. They are:
Women tend to get paid salaries which more closely resemble what their male counterparts do
They are more likely to be stay-at-home parents
They have one of the lower average salaries than the other personality types
They are less likely to lead a large group
Tend to be sincere, submissive, easy going, reserved, patient, and sympathetic
Tend to have among the highest college GPA scores
One of the top personality types to graduate from college
More likely to see a counselor to cope if they need to
The least common personality type – They only represent 2% of the general population
Famous INFJs include Jimmy Carter, Carl Jung, Florence Nightingale, Gandhi, Eleanor Roosevelt, and Edward Snowden
Best Careers for the INFJ Personality
You're about as smart as they come. There are careers where you could be your authentic self and make a difference or help others. Or careers that allow your creative energy to thrive. Then there are careers where you can help others and use your intellect. Let's see what they are.
Creative Jobs
Most of the population that share the INFJ personality trait will find themselves in creative careers. Languages and arts draw the INFJ person to these fields like bees like honey. We'll look at more of these jobs since they are most represented by the INFJ personality type.
Curators are dedicated to taking care of and taking charge of the items displayed at a museum. They decide which items are displayed at the museum, and also the context and placement of the exhibitions. Museums house relics related to art, history, anthropology, and physical science.
Curators earn a median annual salary of $47,000.
Translators and Interpreters translate information and dialogue from one language to another between people who speak a different language from the other. The reason a person with an INFJ personality is perfect for jobs of this nature is that their skills of perception and intuition are helpful during the translation as the language interpretation is not always cut and dry.
Translators and Interpreters earn around $42,000 a year.
Editors and Writers are jobs that an INJF personality thrives at. They are able to communicate to the world about the causes they believe in or are able to be creative in their thoughts. Writers can write for various media including newspaper, the Internet, books, magazines and other. The job of an editor is to proofread writers' work and make grammatical changes.
Writers across the board earn around $48,000 a year and editors earn an average annual salary of $50,000.
Graphic Designers create and design images, typography, animation using colors, fonts, and other tools to create a design. Many areas of creativity are involved in graphic design, which makes it perfect for the INFJ personality type.
Graphic Designers earn an average of $47,000 a year.
Jobs Caring for Others
You kind of get to use two huge parts of your personality in jobs where you care for the well-being of others. You can devote yourself to taking care of others while using your intellect to do your best at your job.
Counseling and Social Service jobs are perfect for the INFJ personality. As a person with the INFJ traits, you are probably a good listener who can offer a lot of insight to your patients. Your intuitive nature and patience can help tackle situations that others would have a hard time understanding. These traits allow you to offer a compassion that would benefit those you help.
Counselors earn an average salary of $42,000 a year.
Life Coaches work with people to help them change their life in a given area. They may work with them about good nutrition, wellness, exercise, their way of thinking, or other ways that can impact their life for the better.
Life coaches earn a median annual salary of $50,000.
Intellectually Stimulating Jobs
INFJ personality types also do well in some intellectually stimulating jobs. They are quite intelligent and have a lot to offer. They are more likely to work in jobs that enable them to use their intellect to help others.
Environmental Scientists conduct research on environmental issues with the purpose of developing ways to help preserve and protect the environment. They try to identify pollutants and hazards which could harm the environment, plants, animals, or people.
Environmental Scientists earn an average salary of $55,000 a year.
Physicians help diagnose and treat illness and disease in people. They work with them to improve their health and monitor and control chronic illness.
Physicians earn quite a good salary at $189,000 a year.
We've touched on eight jobs that are great for the INFJ personality type to consider. Hopefully, I've given you a good idea of what you should look for and what you should avoid. The important thing is to consider your interests, ideals, education, and values.
One of the best job opportunities of the decade is working online. The online world is a "wild west" where anyone can start a business regardless of your age, race, education, or background.
The thing that matters most is that you are motivated and persistent. Even total newbies can earn money online by starting a simple website and putting some advertising on it.
I've been working online since 2010. You can learn how to do what I do in just a few weeks, and earning a full time income of over $10,000 per month is absolutely doable with consistent effort!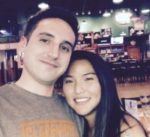 Nathaniell
What's up ladies and dudes! Great to finally meet you, and I hope you enjoyed this post. My name is Nathaniell and I'm the owner of One More Cup of Coffee. I started my first online business in 2010 promoting computer software and now I help newbies start their own businesses. Sign up for my #1 recommended training course and learn how to start your business for FREE!