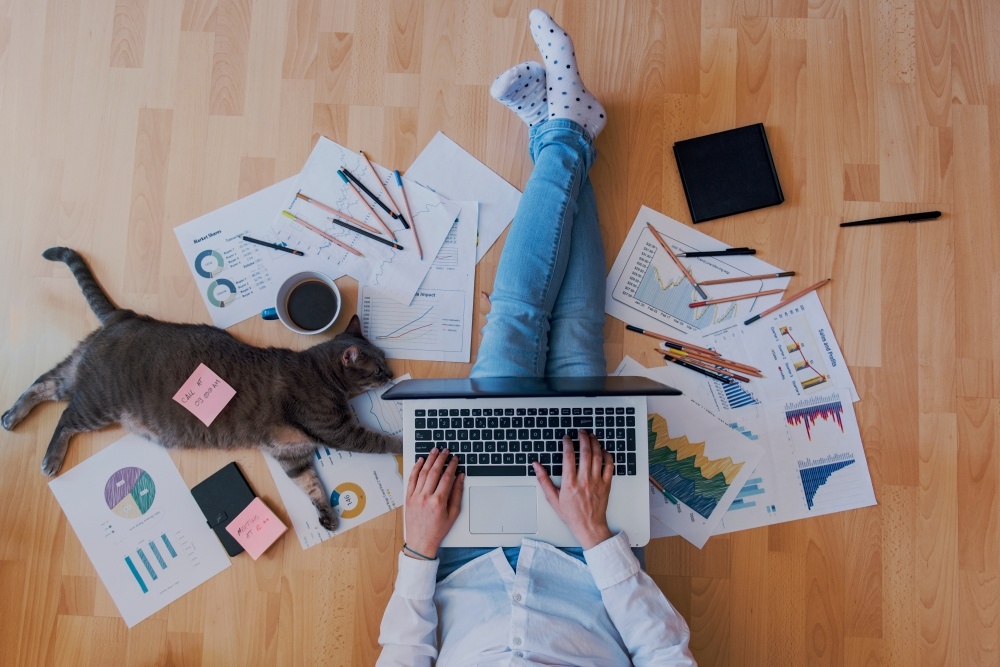 Working several years towards a degree and specializing in a technical field has been the norm for many people over the last decades. But contrary to what some think, it's not the only option for building a stable life for yourself. There are plenty of creative jobs that don't require a degree and are open to newcomers.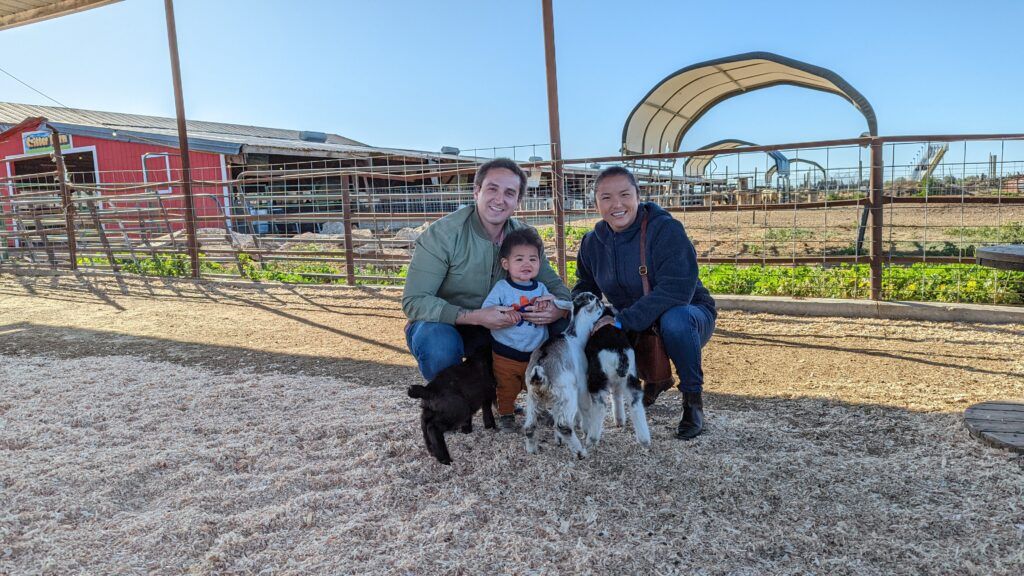 Are You Ready To Work Your Ass Off to Earn Your Lifestyle?
Are you tired of the daily grind? With a laptop and an internet connection I built a small website to generate income, and my life completely changed. Let me show you exactly how I've been doing it for more than 13 years.
Don't confuse the lack of a requirement for formal qualifications with a low barrier of entry though. You still need to bring something unique to the table if you want your career to take off. But if you've got the knack for certain types of work, you don't need to go to college to succeed.
What Are Some Creative Jobs That Don't Require a Degree?
Creative jobs that don't require a degree usually require some prior experience, though that's not always necessary. You may also be able to demonstrate the necessary qualifications through hobby projects. The important thing to remember is that, with these jobs, your success depends primarily on your creative skills and not so much on education.
That's not to say that you can't benefit from additional training along the way. In many of these careers, you can progress faster by exploring options like training courses and certificates. But it's not necessary to have those just to start.
Photographer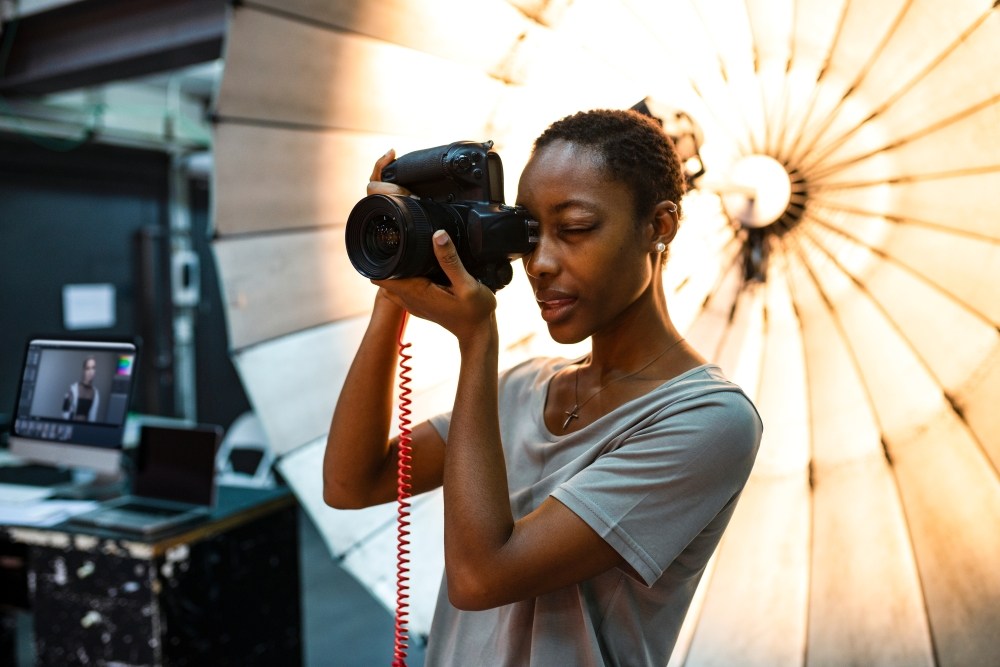 Photography is a very popular job for people with a creative mindset and no formal education. It doesn't take much to get started – you just need a reasonably good camera, some additional equipment like a high-end flash and reflectors, and a couple of software licenses.
Depending on how good you are, you may be able to see good financial results from the start. But don't count on it unless you're highly experienced already. Photographers hover around the $28,000 – $30,000 level at the start of their careers. However, going as high as $100,000 and above is not out of the question once you've built a respectable portfolio.
You should consider specializing as early as possible. There are many options in this regard: weddings, document portraits, parties, marketing, and various others. Specialized photographers are usually paid more because they're rarer on the market. Try to do some research on the situation in your area to find out if there are any gaps that you can fill.
UX Designer
Many people are familiar with the job of a UI (user interface) designer. What some don't realize is that UX (user experience) design is a separate field, and it's become quite lucrative over the last couple of decades. Companies are now actively trying to optimize every aspect of their user interactions, and it takes a lot of skill to get that right.
A UX designer can earn a lot right off the bat in some areas. If you're in San Francisco – or can relocate there easily – you can easily start at above $100,000 for some positions that require relatively little experience.
UX is a constantly developing field. While you can easily progress through it without a degree, it still requires active learning and staying on top of your game. Make sure to follow current trends and read up on what other companies are doing. Not just the obvious giants like Google and Apple, but smaller competitors as well.
Writer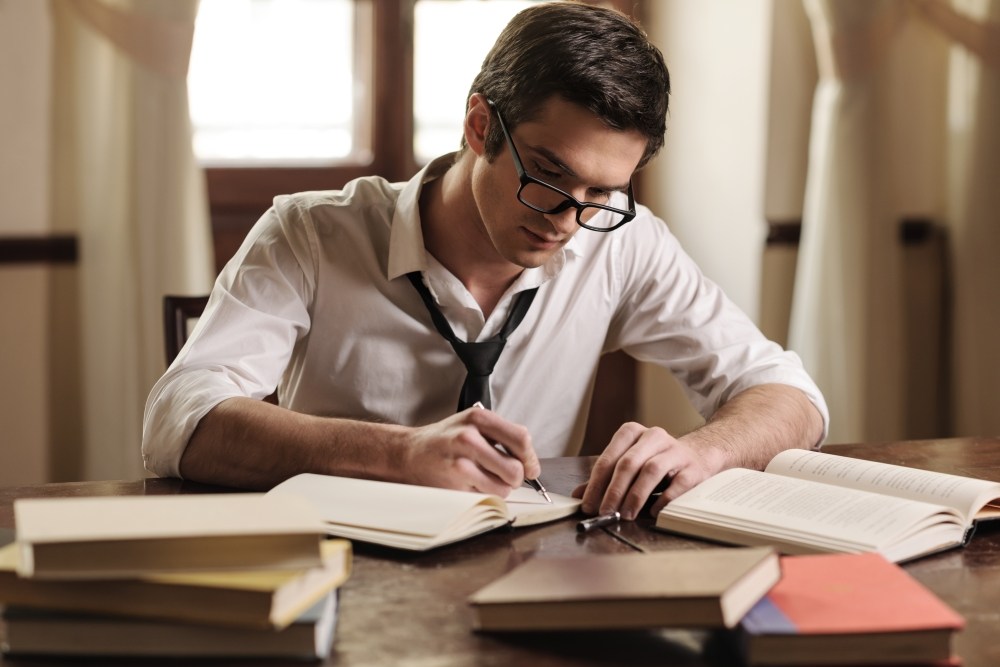 Working as a writer is a popular gig. Many people practice it as a freelance activity on the side until they feel ready to stand on their own feet. Of all freelancers registered in the US, more than 80% are writers. That's quite a lot of competition, but don't worry – there is always room for newcomers.
As a writer, you can either publish your own work, or work under someone else. You can combine the two as well. Completing projects for clients is a good way to earn a steady income, while publishing books and other written works that you sell can turn into a nice source of passive income over time if you're persistent.
You can also branch out into different specializations such as a food writer or a crypto writer. You can become a journalist if you have a knack for telling an interesting story about current events, or an editor if you prefer advising other writers on their own work.
Your income as a writer can vary a lot. If you're working on client projects, you can charge per word (with rates going as low as $0.01 per word, and as high as several dollars), per hour, or at a fixed rate depending on the project. If you type fast and pick your orders carefully, you can easily earn a low five-figure rate per month.
Web Developer
Web developers are another classic example of creative work that most people do without any degree. The job requires a good mix of creativity and technical skills, especially if you're doing backend work. Many of the best web developers on today's market are self-taught. There are lots of resources out there that you can use. Udemy courses are a great resource for beginners and experienced developers alike.
The job pays quite well. As long as you've got a basic skillset, you can expect to make more than $50,000 as a beginner, even in states that aren't generally associated with a heavy presence of the tech industry. And if you move to California or a similar state, you can easily expect to double and even triple that salary for the same skill level.
Illustrator
As an illustrator, you'll be tasked with creating various pieces for the needs of your customers. Those will be used in books, websites, promotional materials, and many other places. You may or may not be publicly listed as the creator of those works.
Illustrators earn between $40,000 – $60,000 on average, though this can quickly go up if you're a particularly skilled worker. Hourly rates of around $50 – $60 are not rare, although you'll need to have some proven experience under your belt to get to that point.
Another benefit of working as an illustrator is that it requires very little financial overhead. If you go digital, you just need to invest in a subscription for Photoshop or a similar suite, and optionally a drawing tablet. On the other hand, if you want to go down the traditional route, it can get expensive fast. The good news is that you can write off all those supplies as business expenses.
Fashion Designer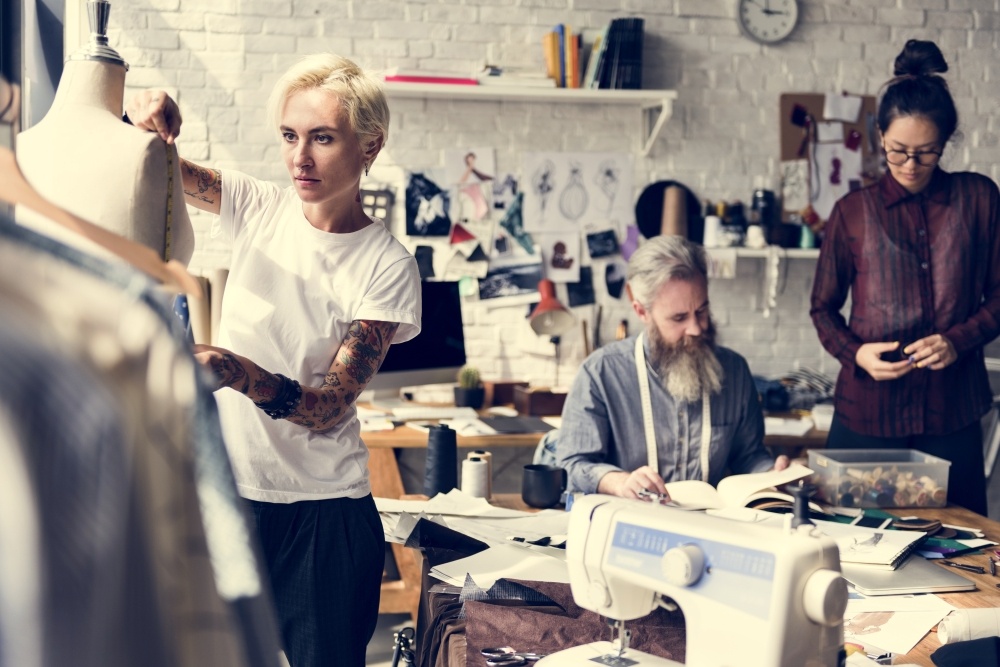 If you've got a good eye for fashion, why not try your hand as a fashion designer? You can work for a company to learn the ropes, or even start your own brand if you feel like you've got what it takes. The median salary for fashion designers in the USA is around $75,000, although this assumes some level of experience in the field.
This is another example of a career that requires constant research. Fashion is a field that moves at a rapid pace and you have to always keep an eye on new developments and opportunities to integrate them into your work.
Networking is also very important as a fashion designer. While a degree won't matter much in the grand scheme of things, you will benefit a lot from knowing the right people and having connections in the right places. Especially when you're still starting out and need all the extra exposure you can get.
You can also start a fashion blog as a side hustle or as a way to fund your own fashion-related IRL business.
Musician
Some are saying that the job of musicians is on its way out thanks to recent advancements in artificial intelligence and procedural generation. That's far from the truth though. In fact, with so many generated pieces starting to dominate certain genres, the demand for authentic human-made music is going up very fast.
Admittedly, it's not a very high-paying job by default. Going up to $50,000 per year is going to be a challenge even for an experienced musician. But if you know how to sell yourself and have a good ear for particular genres, you can make a good living.
Explore opportunities like working on film scoring, contract-based work, and teaching. You can create your training courses if you feel like you've got something more interesting to share with the world. YouTube and other platforms can allow you to sell those very easily.
Interior Designer
While the field of interior design work has become very populated in recent years, it still holds plenty of opportunities for those who know their way around. One downside to choosing this as your career is that you will have to do a lot of work under someone else's supervision until you're taken seriously by your potential clients.
This means that you may be able to skip the grind of obtaining a degree, but you're just replacing it with another grind. Be prepared for several difficult years of relatively low pay and long hours if you want to make it in this field.
Is it worth it in the end though? Most people would definitely agree. You can expect a salary of around $50,000 – $60,000 for a medium level of experience, and this can easily go up in more expensive parts of the country. You may even be able to land a more unique gig like working for high-class clients who pay well above the market average.
Makeup Artist
As a makeup artist, you can work on various projects. You'll mostly be hired by clients in the entertainment and fashion sectors. Private customers are also common, especially for events like weddings. The job pays quite well even at the starting levels, where you can expect to make $25 – $30 an hour depending on your region and previous working experience.
Climbing up can be a bit challenging as the salary curve tends to flatten a bit after getting to $45,000 – $50,000, but the job can still pay very well if you set aside enough time to build up your skills and establish connections in the industry.
There are several areas of specialization for a makeup artist. You can work on movies, events, fashion shows, or even body painting. The last one has become very popular in recent years, and it looks like its popularity will continue to climb judging by recent developments.
YouTuber
YouTube has allowed many people to build successful careers with their skills in different categories. But while some see it as an easy ride to fame and riches, it's anything but that nowadays. Even if you're good at a particular skill, you're still going to face a lot of competition. Getting off the ground can be tricky, but once you've found something that works, it's usually easy to scale things up.
There are many different ways to monetize a YouTube channel. The most basic one is to rely on regular ads in your videos. You can also do paid promotions, affiliate marketing, sell your own merchandise, or set up a Patreon.
The sky is the limit here – you can earn a lot as a YouTuber if you play your cards right. But don't expect miracles. While you're still starting out, you're probably not going to see even a four-figure income during your first months.
Frequently Asked Questions
Does obtaining a degree improve my chances in those fields?
Even though you can start all of these careers without any degree, obtaining one can definitely improve your prospects in some fields. Web development is a common example if you're aiming to work at a major corporation. Don't obsess over this too much though. Once you've got your foot in the door, it's very easy to continue progressing without any formal education.
What kinds of qualifications can I pursue as a substitute for a degree?
If you want to improve your profile but don't want to specifically work towards a degree, look into professional certifications in your field. Most professions have a good variety of those qualifications, and they can make you more attractive on the job market. As I mentioned above, networking is also a crucial skill in many fields, and you should not underestimate its importance if you want to move up the ladder as fast as possible.
One of the best job opportunities of the decade is working online. The online world is a "wild west" where anyone can start a business regardless of your age, race, education, or background.
The thing that matters most is that you are motivated and persistent. Even total newbies can earn money online by starting a simple website and putting some advertising on it.
I've been working online since 2010. You can learn how to do what I do in just a few weeks, and earning a full time income of over $10,000 per month is absolutely doable with consistent effort!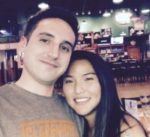 Nathaniell
What's up ladies and dudes! Great to finally meet you, and I hope you enjoyed this post. My name is Nathaniell and I'm the owner of One More Cup of Coffee. I started my first online business in 2010 promoting computer software and now I help newbies start their own businesses. Sign up for my #1 recommended training course and learn how to start your business for FREE!