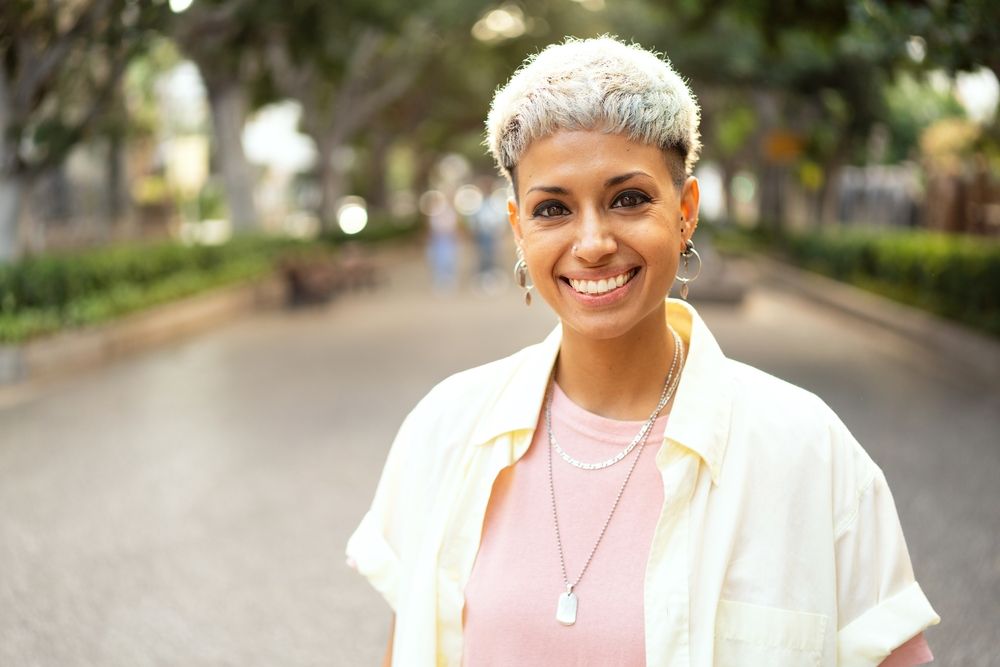 Using jewelry properly is the easiest way to take your appearance to the next level. Picking a good combination of clothes is always important if you value your style and expression, but you can gain a lot from the appropriate use of a few strategically picked pieces of jewelry.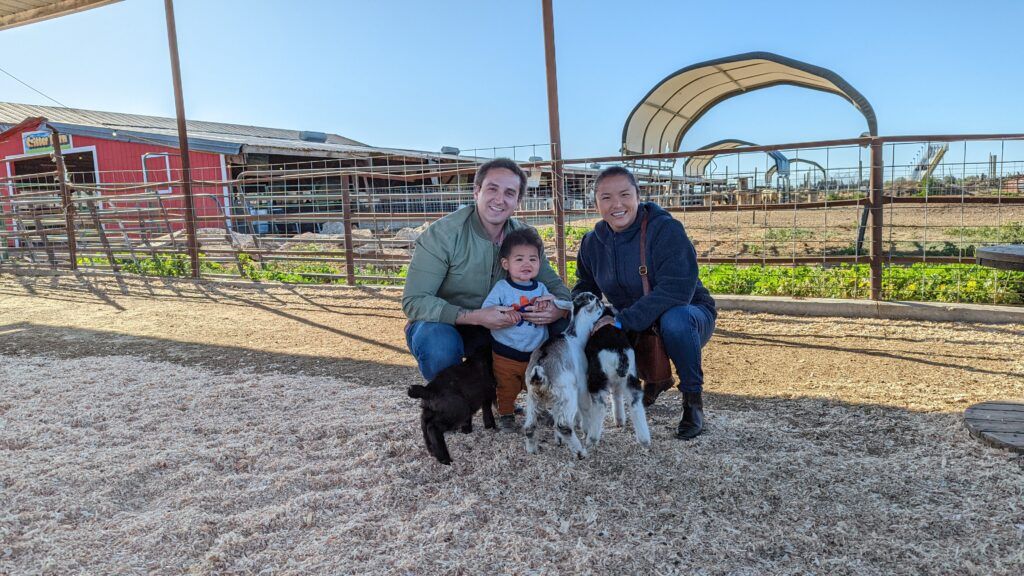 Are You Ready To Work Your Ass Off to Earn Your Lifestyle?
Are you tired of the daily grind? With a laptop and an internet connection I built a small website to generate income, and my life completely changed. Let me show you exactly how I've been doing it for more than 13 years.
LGBTQ-owned brands have been taking the fashion market by storm, and the jewelry sector is no exception. There are many LGBTQ-owned jewelry brands worth checking out right now. If you haven't explored that part of the market yet, you owe it to yourself. One of the best things about these brands is that they usually try to break new ground and push for more innovation than most of their competitors.
LGBTQ-Owned Jewelry Brands You Need to Check Out
Where do you even start though? With so many brands out there that deserve your attention, it can be difficult to decide on which ones you should check out first. I was surprised by how quickly this market has managed to grow and how many people represent it right now. It wasn't easy condensing what I saw to a list of just 10 brands, but if you enjoy what you see in them, you will have no problem finding even more exciting offers worth exploring.
Virago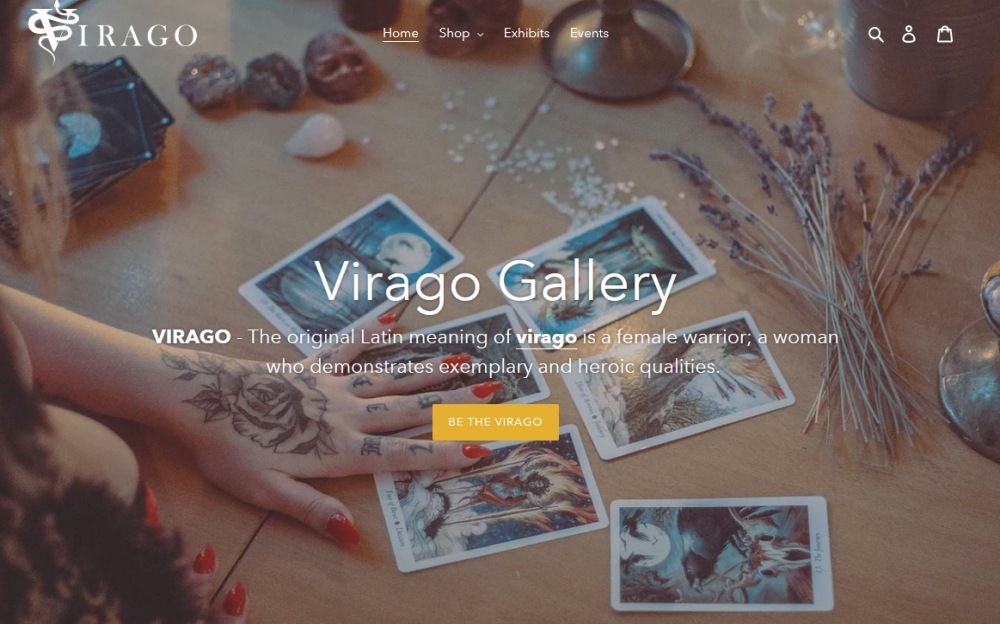 Virago is a combination of a jewelry store and an art gallery. Based in West Seattle, this little gem has been open for almost a decade and has managed to attract a steady, dedicated crowd of followers. You can find many unique pieces here, including handmade offers that you won't get at any other store on the market.
Prices vary, but mostly fall in the four-digit range, so be prepared to spend a bit more here if you like what you see. This is a brand aimed at those who want to develop an exclusive profile for themselves and know what that costs. You can also find some pieces below $1,000, but those tend to sell out quickly, so you should keep an eye on the store regularly if you want to shop on a budget.
The Crafty Queer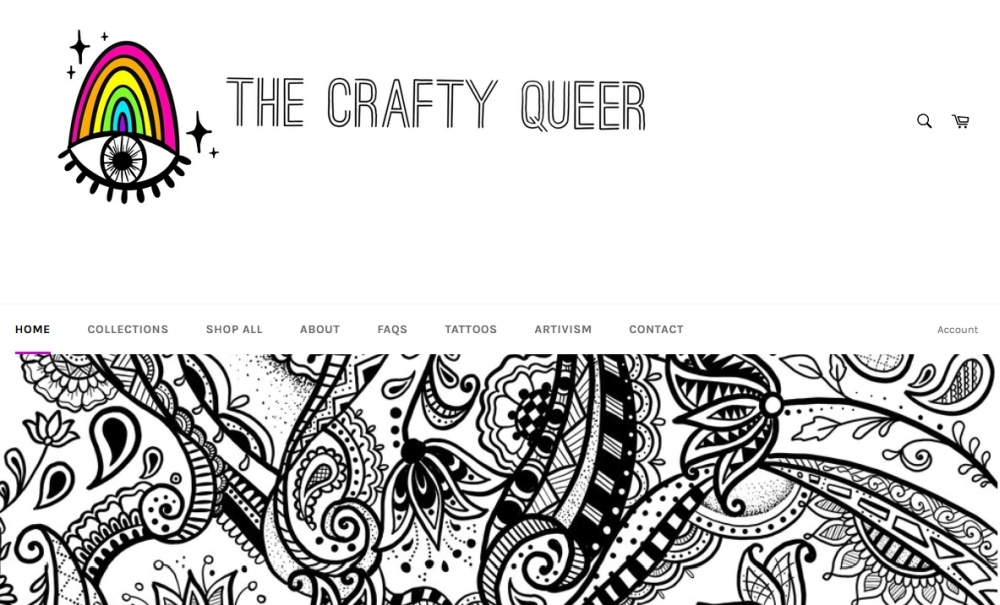 Alister founded The Crafty Queer with the intention of promoting her own creative works and spreading a powerful message to the people around her. What she didn't expect was that she would quickly rise to the top of her local market, attracting far more people than she had ever dreamed of.
The Crafty Queer sells a mix of jewelry and other accessories, including tote bags and prints. You can also find handmade greeting cards here, perfect for a number of occasions. If you're looking to commemorate a special occasion in a meaningful way, look no further – Alister has got you covered!
VENVS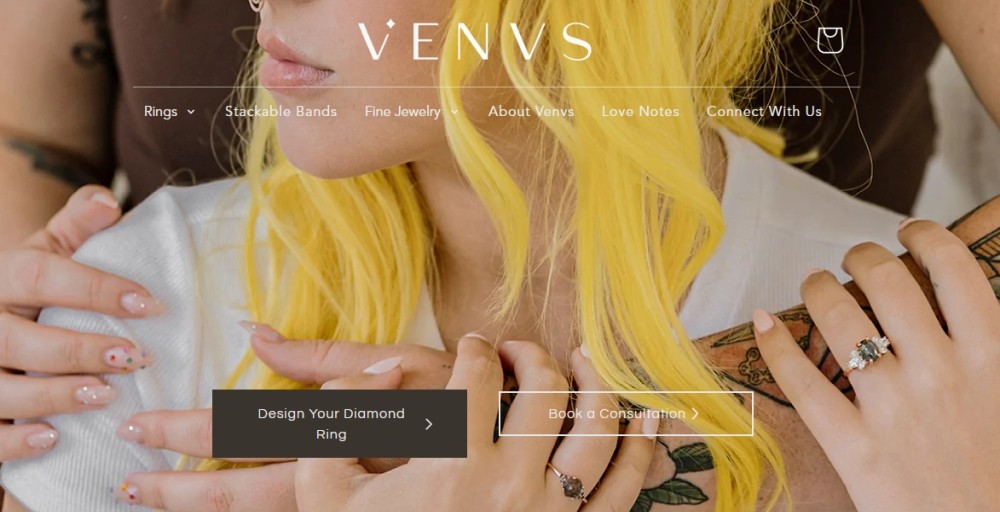 When VENVS started, the market was in a different state than it is now, and minority groups were still struggling to find acceptance and proper representation. The founder of VENVS wanted to make a difference in this regard, creating a store that was, above all, meant to be a safe space for people from all walks of life.
Everyone is welcome here, no matter what your background or interests are. Looking to buy an engagement ring for that special moment and want to make it count? VENVS is the place for you. What sets this place apart from many other similar stores is the caring nature of everyone who works there.
You will always feel like you're treated like an individual and not just another customer, and the nice people working at VENVS will go to great lengths to ensure that you walk out with something that makes a positive change in your life.
Steer Queer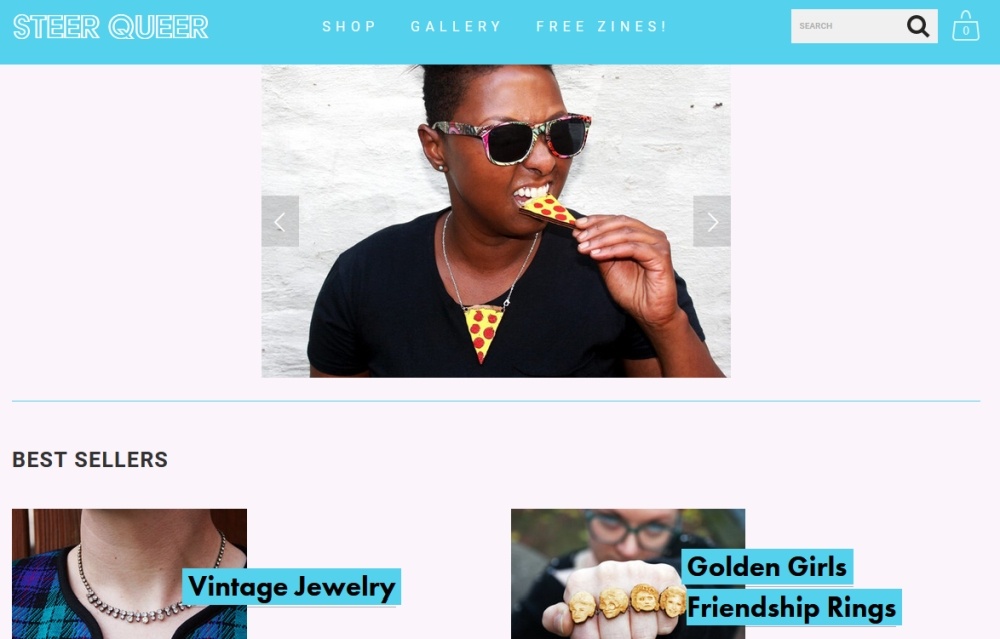 Steer Queer originally started as an artist collaboration revolving around an arts and literature magazine. Eventually, the brand grew beyond that original idea, branching out on several fronts, including a jewelry store that was called CatCall Designs back then. After a while, the people behind the project realized that they were spreading their efforts too thin and undermining the value of their brand, and decided to unify everything under the Steer Queer umbrella.
Today, the store offers not only products, but in-depth advice and guidance to those who're not sure what they want to buy in the first place. Maybe you're not used to wearing jewelry, or you feel like you've never managed to find your true identity in this corner of the fashion industry? Don't worry, Steer Queer will steer you in the right direction.
The store has been around for seven years and has attracted a lot of attention, both locally and from all over the country. Its jewelry selection is a bit limited depending on the current season, as it rotates frequently, but you can always find something that fits your personal style.
Automic Gold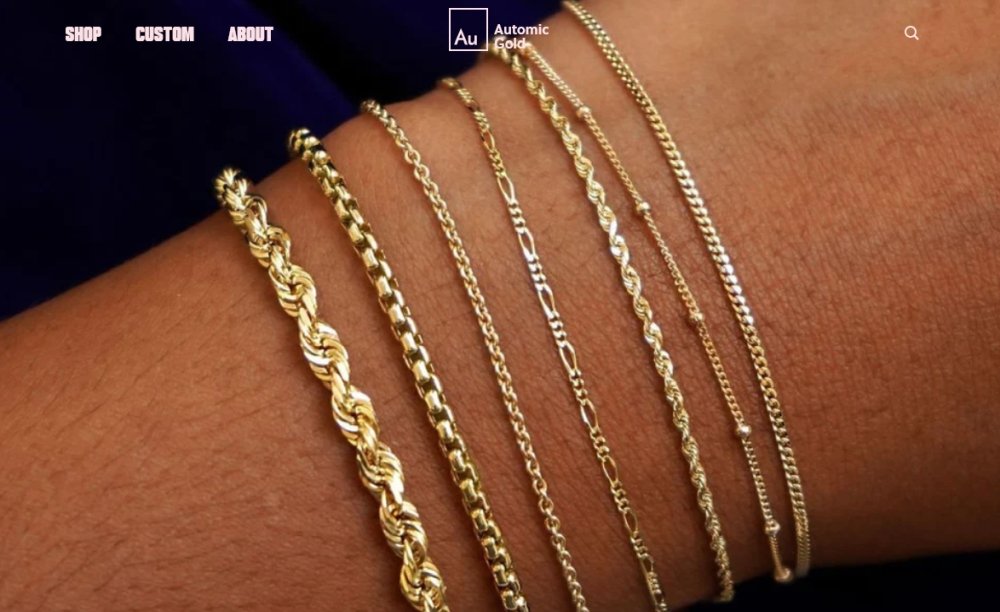 Al, the founder of Automic Gold, is dedicated to supporting the LGBTQ community and spreading positive messages. Their journey was partly inspired by the realization that LGBTQ business owners are severely underrepresented on the current market. Al wanted to make a difference, and they've so far been very successful at promoting what they stand for.
One of the main ideas behind the jewelry sold at Automic Gold is inclusiveness. These pieces are not made with a specific gender in mind. Everyone is welcome to wear them, and you will find that each piece is designed with a peculiar mix of masculinity and femininity in mind.
Automic Gold is also tightly connected with other LGBTQ-owned businesses in the local area, regularly promoting them and their efforts. The store also contributes to multiple charitable organizations that fight for the rights of different minorities.
BlackQueerMagic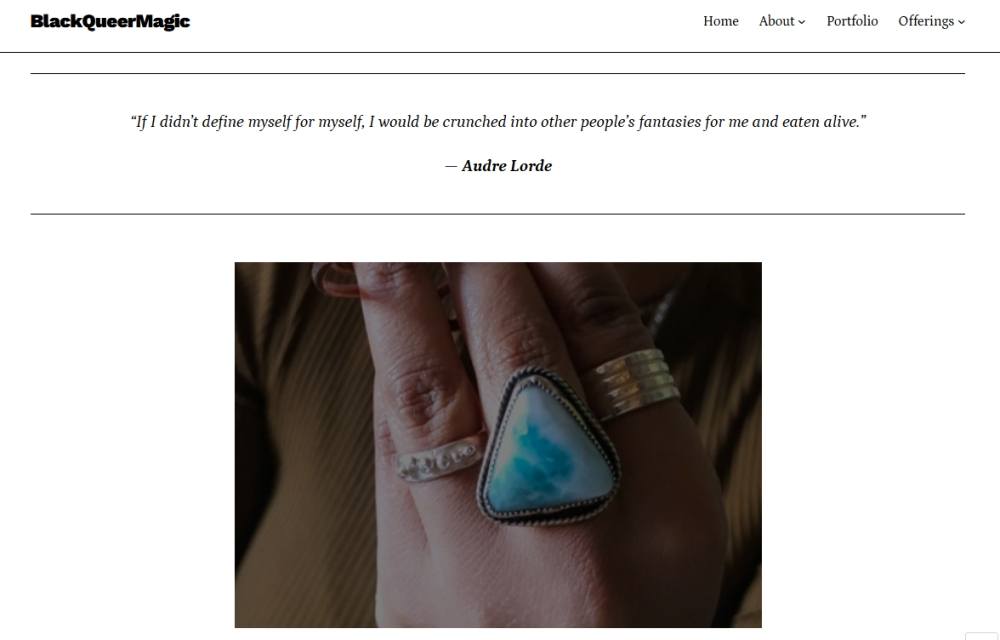 Everything sold by BlackQueerMagic is handmade and designed to tell a small story. The store is all about empowering minorities, including LGBTQ and Black communities. The people behind BlackQueerMagic go beyond selling jewelry and using their trade to promote their ideas. They also provide the opportunity to take part in various trainings and workshops that further work towards this goal.
It's not rare to find BlackQueerMagic represented at various trade shows and events related to minority groups and their struggles. The store is a proud member of the Women's Jewelry Association and multiple other groups with similar goals and visions.
Admittedly, this is not a store for beginners in the world of jewelry. You're expected to already have an idea of who you are and what you're trying to represent, and BlackQueerMagic can help you find the right accessories to match your vision.
Presley Oldham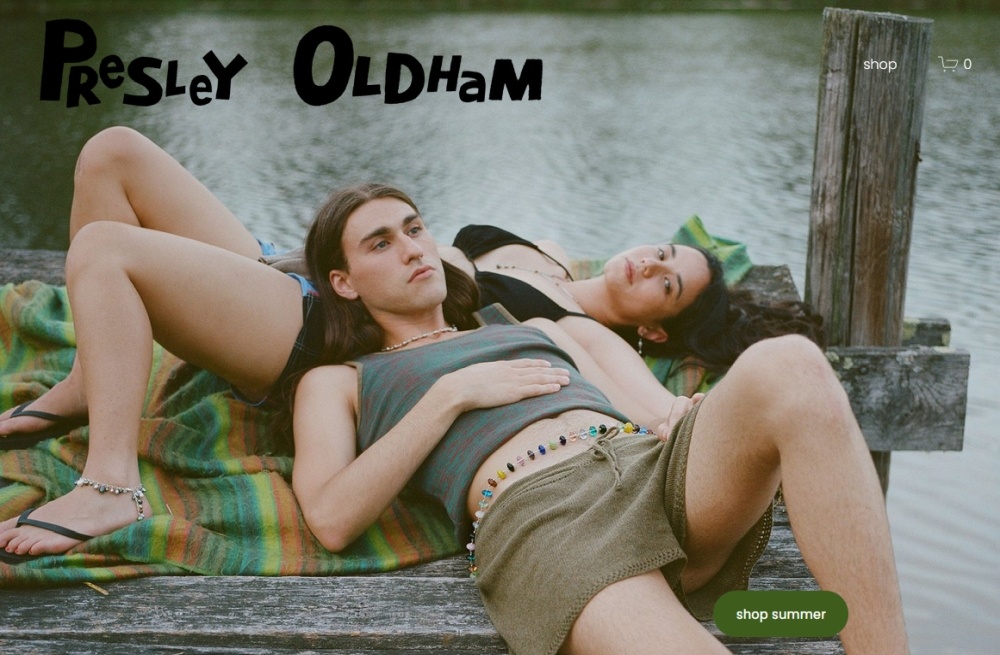 It's not rare to see LGBTQ-owned stores fighting for sustainability and similar values, and Presley Oldham is a classic example. The storeowners take great pride in the fact that they make everything on their own, and they value the idea of personal creative expression in the face of mindless consumerism.
If you're craving to go back in time to an era when everything was made by hand and people appreciated each other's creative efforts, Presley Oldham is the right choice for you. The store is always changing, and the identity of its jewelry has been very fluid over the years. Which is why this is a place that deserves your attention even if you've already seen it in the past and explored all it had to offer at that point.
Garbage Humans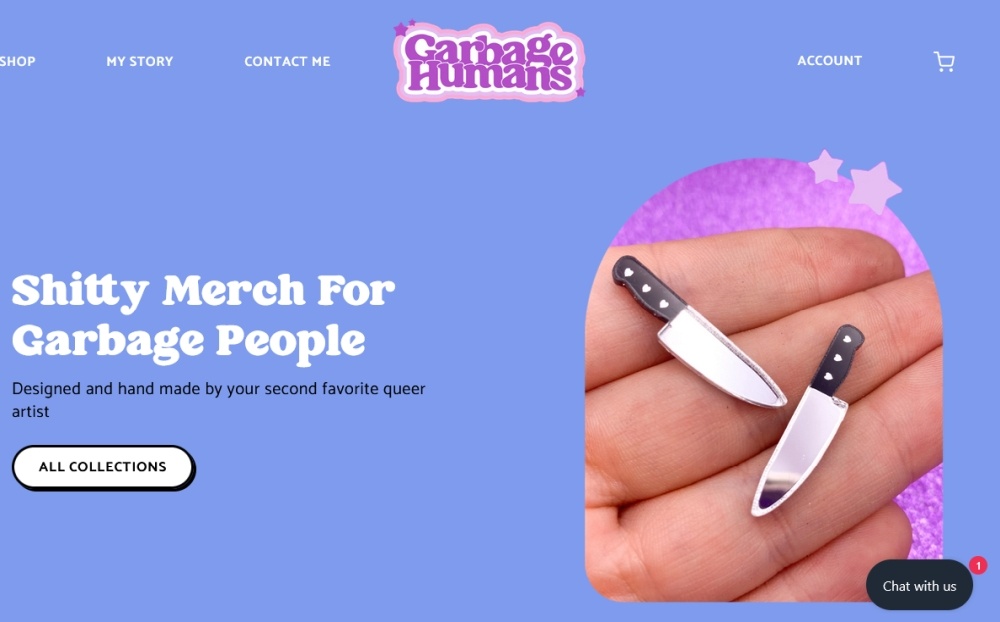 Garbage Humans is a store that tries not to take itself too seriously. It started around five years ago as a side gig for the founder, but quickly grew beyond that and became a full-time occupation. Cathy, the woman behind Garbage Humans, has gone through various transitions in her artistic identity over the years.
At some point, she decided to stop working with suppliers from other countries and focused on locally sourced materials and labor to realize her vision. Recently, she decided to experiment with new materials and has expanded her product line significantly.
The style of Garbage Humans may not be for everyone, but it definitely resonates well with its target audience. Some have described it as a "love it or hate it" approach to jewelry, and it does seem like opinions are pretty divided. One thing is certain though – those that get it usually end up turning into lifelong customers.
Woolton & Hewitt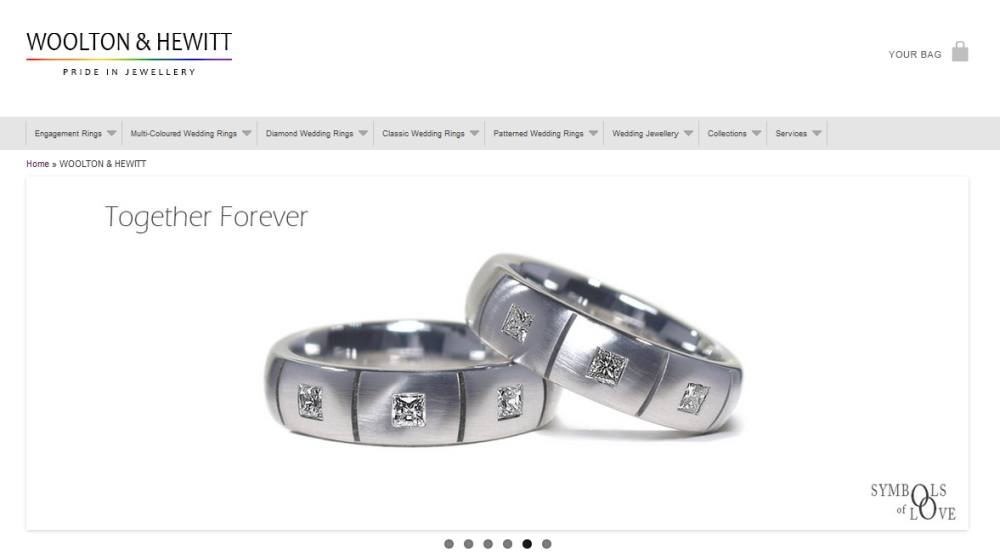 And if you're in the market for something more special for your partner, Woolton & Hewitt is a great place to stop by. The store specializes in wedding rings aimed at LGBTQ couples, and each piece is individually made with a lot of love and passion. The lovely people behind Woolton & Hewitt also value inclusivity though – straight people are welcome just as well!
The brand already enjoys a lot of popularity on the jewelry market and the LGBTQ community, receiving attention from several large publications over the years. Woolton & Hewitt has always strived to put that attention to good use, spreading the word about what they believe in and helping promote the successes of other LGBTQ-owned businesses in the area.
On top of that, you can rest assured that you're in good hands when shopping at Woolton & Hewitt. The Hewitt family has a long-running tradition on the jewelry market, a story that dates all the way back to 1919. If you like the idea of combining modern values with a traditional approach to the craft, you'll love what Woolton & Hewitt has to offer.
Rony Tennenbaum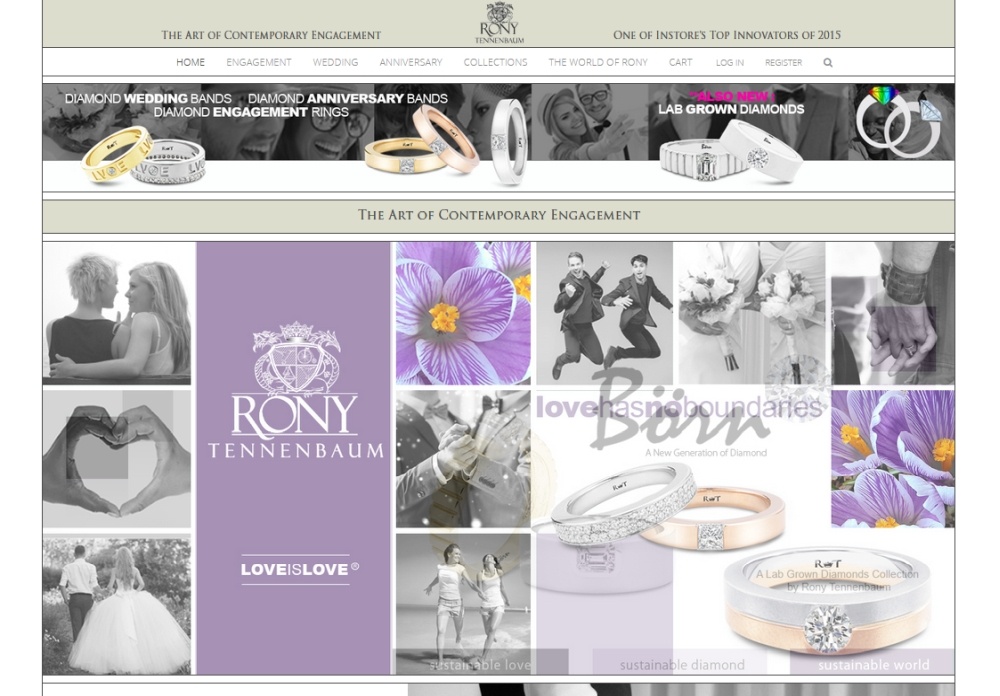 Rony Tennenbaum is no stranger to jewelry, coming from an extensive professional background in the field. He's also well familiar with the struggles of the LGBTQ community after being married to his husband for more than two decades. At some point, he realized he had the opportunity to make a positive change in the community and use his skills to promote inclusivity, leading to the creation of his own brand.
This is another store primarily focused on rings. It's aimed at those who want to commemorate those special moments with something that truly leaves a lasting impression. You won't find any random, one-off pieces here. Everything is designed with a purpose and tries to tell a story. If you want to make your wedding as special as possible and support a good cause while you're at it, this is the place for you.
Does My Support for These Brands Make a Real Difference?
Supporting LGBTQ-owned brands is about more than directly helping a single business. You're making a difference in the LGBTQ community as a whole. Many of these brands are involved with local support groups and charities that aim to promote the well-being of their corresponding groups. Some of the owners donate parts of their proceeds to worthy causes, while others leverage their exposure to spread their word to as many people as possible.
Given the relatively small percentage of LGBTQ-owned businesses on the market right now, supporting these stores does make an impact on the world around you.
Frequently Asked Questions
What else can I do to support the LGBTQ community?
The people behind many of these stores are always looking for motivated, like-minded folks with a desire to make a difference. If you want to contribute even more, simply reach out to the owners of some of these stores and ask what they've been up to and how you could potentially help out. More often than not, you'll be greeted with open arms and will be given an opportunity to put your efforts to good work. And of course, definitely check out some other LGBTQ-owned brands, like these LGBTQ-owned fashion brands!
What sets these brands apart other than their ownership?
You'll quickly find that many LGBTQ-owned jewelry brands have a more unique flair and a creative approach to defining their identity and standing out. If you're tired of mass-produced jewelry designed to cast a wide net over the crowd and lure in as many people as possible, you're in the right place. Those who want to stand out and develop a unique identity for themselves have a lot to gain from working with these brands. You don't have to identify as LGBTQ yourself to take advantage of the wonderful work of these creative people, either!
Are There Any LGBT Jewelry Brands On Etsy?
Etsy's listing features are wonky, and do not currently feature a specific listing for LGBT-owned shops, but you can do a search query for LGBT products and then find specific jewelry items in that category. However, most of these are just LGBT designs, and don't specify anything about the owner of the shop.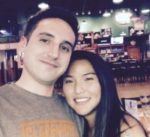 Nathaniell
What's up ladies and dudes! Great to finally meet you, and I hope you enjoyed this post. My name is Nathaniell and I'm the owner of One More Cup of Coffee. I started my first online business in 2010 promoting computer software and now I help newbies start their own businesses. Sign up for my #1 recommended training course and learn how to start your business for FREE!