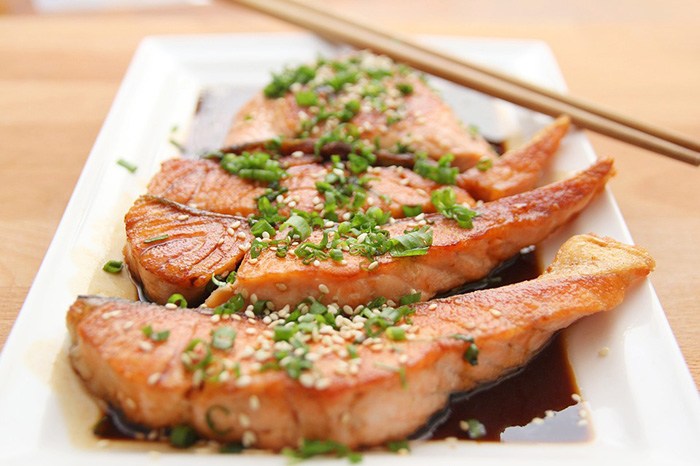 Are you a foodie or a chowhound who gets excited talking about a newly discovered recipe or the latest trends in food? Do you comb the latest food blogs or find yourself in front of Food Network wishing you were there to enjoy the fare? If so, and you also happen to be able to piece together a story, I'll show you how you can get paid to write about food.
Can I really make money as a food writer?
Think about it. Browse most any social network online and you will see that food-related topics and recipes dominate the newsfeed. The majority of the links go back to food blogs or popular food websites and most of them are doing pretty good. Look at Pinterest and Facebook news feeds to see what I'm talking about.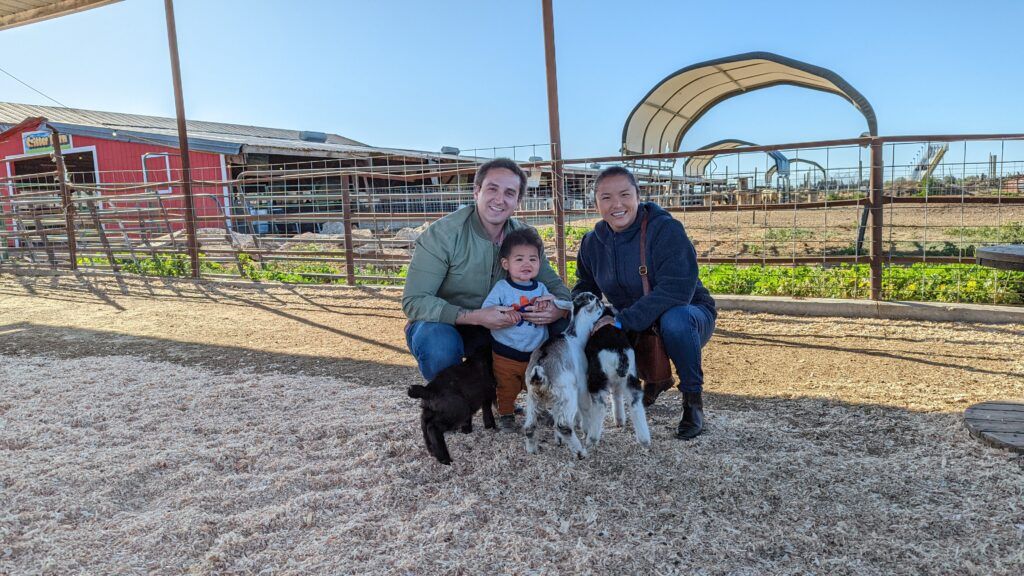 Are You Ready To Work Your Ass Off to Earn Your Lifestyle?
Are you tired of the daily grind? With a laptop and an internet connection I built a small website to generate income, and my life completely changed. Let me show you exactly how I've been doing it for more than 13 years.
Most of them have had an online presence for a good while, and they usually have a faithful following. They also must be making money to give them enough incentive to put new material out there day after day. Many of those websites want the talents of a food writer to help them with their content.
Many of them have been blogging for so long, they need fresh material and recipes and they've exhausted their own ideas. Many will buy your recipes and articles related to food.
Admittedly, there are probably literally thousands of food writers and bloggers out there. But, the ones who make it are the ones who are consistently putting stuff out and honing their craft.
What kinds of things could I write about as a food writer?
There are so many niches, I probably can't name them all. You could write food reviews, reviews comparing different brands, and restaurant reviews. You could compile your own recipes and sell them.
You could either zero in on the particulars of a certain diet or compare the benefits one to another. You could start a food column either online or you could pitch one to your local newspaper or again to a publication, be it a print publication or online. You could even write an e-book and self-publish on Amazon.
There are some foods that are traditional and will always find a place in the cuisines of America's tables. Then, as you probably already know, certain diets headline the scene for a while, as others wait in the wings for their spotlight.
Paleo has been huge in recent years, while Keto seems to be what I'm hearing about these days. The point is as with anything, as a food writer, it's good to know what's relevant and what people are looking for.
Of course, because everyone has an interest in food, chances are you can find something to write about that will have an audience. But, if you keep up with the trends, it probably increases your chances of success.
It's also important to note that most successful writers in a niche such as this don't put all their eggs in one basket. Doing a combination of things is not a bad idea to keep revenue coming in.
Tips to help break into the food-writing niche
While most anyone can find themselves earning money as a food writer, not all will find that they are successful enough to make a living at it. Follow these guidelines, and you just might be one of the few.
Be focused, prompt, and accurate. Really, within any niche, you want to pay attention to the guidelines wherever you submit. Most food magazines want pitches, not full manuscripts or articles, so if you send articles to one that doesn't accept them before you've pitched and negotiated, it'll go in the wastebasket. If you follow the rules, you're more likely to get attention. You also want to have your article ready before it's due.
Look outside the proverbial food box. You'd think that food only publications would be the way to go, and while it's a start, you may also want to think about associated niches. Many successful freelance food writers also write for brands, such as airlines, general interest magazines, and travel magazines. You could even think about something like improving food in hospitals or something like that. There are endless possibilities. Think about it. What magazine can you pick up that doesn't have food features?
Ask for more money than you really want. Because this is one niche where publishers often want pitches before actual articles, they also save the salary negotiation for freelancers whose work and ideas they are interested in. Take advantage of the fact and allow a little leeway for the price you really want. Let it become a real negotiation. Hopefully, in the end, you end up near your target rate or commission.
Set a minimally acceptable contract for yourself. In the beginning, you may have to take lesser-paying jobs. But, as you gain momentum and become a more accomplished food writer, in order to make it as a professional food writer with an income to match, you'll have to make it happen. For instance, some writing jobs are just easier than others. You may want to cover items that will get you at least $0.50 or $0.75 cents a word. Then you want to have the kind of work that enables you to work quickly so that in the end, your hourly rate is up there. You need to factor not only the writing but the research and editing time.
Where to submit articles
Again, there are a few possibilities. First, you can pitch an idea to your local newspaper. If that avenue is taken, check out local scene magazines. They'd probably love the idea of you writing about the local fare, nearby festivals, and other topics where you can bring food into the mix.
I once knew a woman who reviewed local restaurants, told them what she was doing when dining there, and often got dinner on the house. She had a column in a local magazine and then eventually, her own blog. She had developed somewhat of a name for herself locally. This was before blogging was even known as such a huge thing.
There are also plenty of publications in both print and online to pitch to. Scour these and even consider the possibility of going into business for yourself and have your own blog, perhaps one that relies on food affiliate programs.
But, let's look at some of the best places to start with.
Eating Well is actually one of my favorite food magazines. I love the way they transform standard fare into healthy eating. Freelancers are free to submit their articles in several areas of the magazine. They do prefer a pitch before submission of articles and their pay is pretty awesome at $1 a word.
Taste of Home is one of the most popular cooking magazines today. They focus on family-oriented dishes that will bring families back to the dinner table. I wasn't able to find a specified pay rate for food articles or features.
Brew Your Own is published with beer enthusiasts in mind. They help home brewers learn how to brew their own at home and encourage freelance submissions. Their articles span from 1,500 to 3,000 words and you can pitch ideas for features and interviews. They pay $200 an article.
Saveur Magazine is one publication that every foodie writer wants to see their article in. They cover food and travel and like many of the other publications, prefer queries and pitches as opposed to fully written articles. They tend to favor writers who've already generated a decent portfolio of work. Payment is also negotiated when pitches are interesting enough for them to decide to talk.
Bon Appetit is a food magazine most of us are familiar with. They publish once a month and cover most anything food related from restaurants to entertaining from home. 50% of their content is from freelance writers. You can submit food articles and features, personal essays, or travel related food articles.
They do seek seasonal material a year ahead of time. They accept pitches of queries for articles from 150 to 2,000 words. Once again, send them a portfolio of previous work. Pay is unspecified.
Taproot Magazine seeks articles that relate to food, farm, and family life. They publish between 500 and 4,000-word articles and features, which focus on a different theme each month. They suggest studying the site to enhance chances of having your articles submitted. Payment is unspecified.
Rodale's Organic Life focuses on living naturally in a modern world. They accept pitches and queries only before full articles are accepted. They have many sections and suggest that you pour over the site to get an idea of what they want. They also lend more consideration to articles submitted with photographs, images, or illustrations.
Payment is negotiated when the writer pitches ideas they're interested in.
Twisted South Magazine is as you may have guessed a magazine which focuses on Southern food and culture. They seek content on Southern food and drink and accept full manuscripts and queries. Their format is specified on their site, and as with any publication, you should check out their guidelines before submitting.
They negotiate pay when you pitching queries or your manuscript and you've built their interest.
Today's Dietitian is a great publication geared for nutrition professionals. They don't accept full manuscripts and instead prefer queries and outlines. Their articles range from 800 to 2,500 words and they also encourage photos if it enhances the article. They negotiate payment at the time of the pitch.
The culinary world is a huge one. Our society revolves around food and related niches. With some creative ideas and a little persistence, you really can get paid to write about food and become a food writer.
As a writer, you have an in-demand talent that can be used to earn you TONS of money online. You can earn money freelance writing, for sure, but it's still just trading dollars for hours. Personally, I recommend starting your own website! Information is the currency of the internet, so why not leverage your talents to build yourself a serious online income! Learn how to create your own blog-style website and make money through advertising.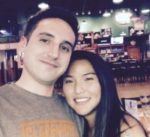 Nathaniell
What's up ladies and dudes! Great to finally meet you, and I hope you enjoyed this post. My name is Nathaniell and I'm the owner of One More Cup of Coffee. I started my first online business in 2010 promoting computer software and now I help newbies start their own businesses. Sign up for my #1 recommended training course and learn how to start your business for FREE!