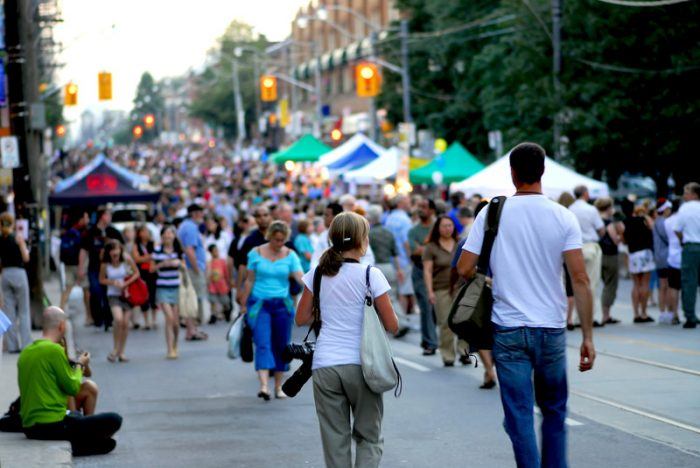 For some people, photography isn't just an ideal profession, it's a way of life. If you're the kind of person who can't enter a new area or witness the setting of the sun without a carnal need to capture the moment, then perhaps a career as a photographer could be for you.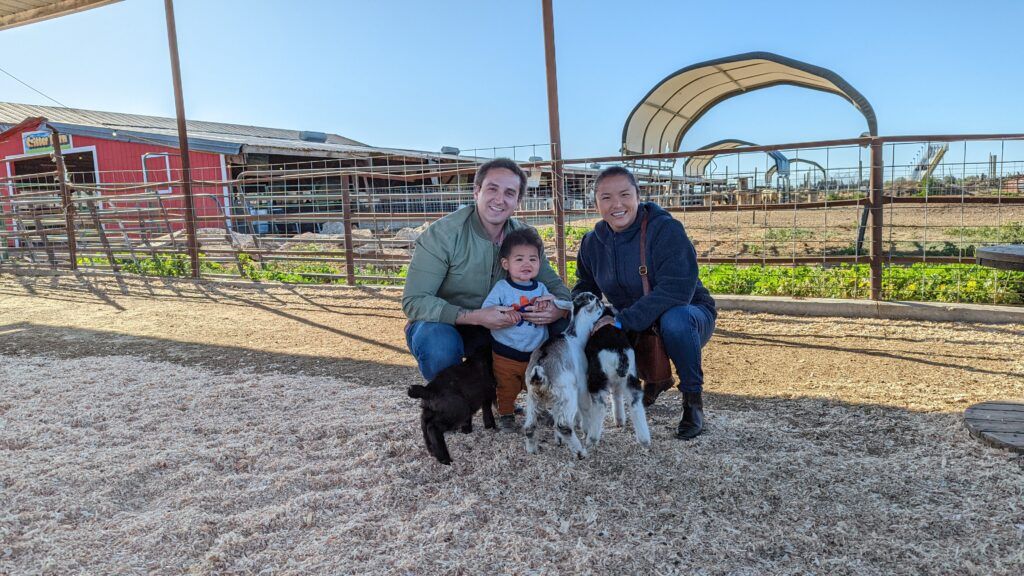 Are You Ready To Work Your Ass Off to Earn Your Lifestyle?
Are you tired of the daily grind? With a laptop and an internet connection I built a small website to generate income, and my life completely changed. Let me show you exactly how I've been doing it for more than 13 years.
The photography industry can be difficult to break into but if you can, you will be working in an industry that you are passionate about, pays a good salary, offers good scope for advancement and importantly, does not require a college degree.
College is a vital staple of society, but it is not accessible or appealing to everybody. While it may sometimes feel like it is the case, it is not necessary for you to have a college degree to gain access to a rewarding career – as roles like that of a photographer act as a case in point.
Photographers photograph – but this is a distilling of what the role involves; it so much more than that. Professional photographers are the people that take pictures of people, events, places and objects for future use and documentation. Their work can appear anywhere from the media to private events such as weddings and requires a great deal of skill and a detail-oriented eye.
The purpose of this article is to provide you with more information about the role, such as what the salary of a photographer is and how one would go about becoming one. We will begin by looking at exactly what the job involves on a more day-to-day basis.
What Does A Photographer Do?
The end goal as a photographer is always to get the best possible pictures – what these pictures consist of will depend on what kind of photographer you are, but ultimately, you want you produce to be as good as possible. Skilled photographers can create imagery that can capture a moment and freeze it in time forever. It's a role that requires great dedication and skill, and the work is very varied.
Each photographer will have elements of their day that differ from their colleagues and contemporaries due to the nature of the job, but there are many tasks that are common across the profession. For one thing, before any photos are taken at all, photographers must be able to competently market themselves. In this age of social media, the way in which photographer's market themselves is more broad-ranging than ever before, and your portfolio and marketing ability will be almost as important as your photo taking competency, especially early on.
Once you do get down to taking photos, there's a lot that needs to go into getting it right. Photographers must plan the composition of their photographs, and then use their expertise to prepare the techniques and equipment required to get the best possible shots.
The quality of the photos taken must be of the utmost standard this means that they're impeccably captured but they may also need to be enhanced using photo-editing software. This adds an additional technical aspect to the role. This editing may include introducing other forms of light in an effort to enhance the photo.
As a photographer you will take thousands of images, so it is very important that you archive them in an easily searchable and referable way. This is a large effort, but is well worth doing, as photos can become lost otherwise.
What Skills Do You Need to Be a Photographer?
To the untrained eye, photography can seem an easy job. It's just taking pictures; how hard can it be? In truth, it can be very difficult, and the difference between an amateur and a skilled photographer can be massive. Below are some of the skills that will see somebody prosper in the role:
Artistic and Creative Ability – Keen Eye For Detail
Having a keen eye for what makes a photograph great is absolutely key. Knowing when is best to take a picture – and how to go about taking it, from a lighting and location perspective – is such a valuable skill. To some it comes naturally, and to others, it is a skill that can be built upon. Whichever, it is vital.
Technical Ability
As a photographer you must utilize a lot of technology. In the modern day, it is unavoidable – intricate cameras; lens; and computer inter-connectivity and editing programs are also vital to working as a photographer. With this being the case, outside of a good eye for photos, you will need excellent technical aptitude and adaptability.
Business Skills
It's also key to have a good business sense as a photographer. You will likely need to do your own marketing, negotiations and business decisions, so having a base of commerce understanding is important.
Good Communication & People Skills
As a photographer, it is likely you will be working with people. Outside of a business capacity, it is important that you are able to talk to people and put them at ease as many people are uncomfortable when being photographed. In a business capacity, you must be able to negotiate, making your communication skills valuable.
Good Time Management
As a photographer, it is likely you will be working towards tight deadlines in your work. These deadlines don't mean just taking the photos – it also means editing them appropriately and sending them to whoever has requested them, with so many facets depending on your management of time, it is a trait you must be skilled in.
Online Savviness
More and more these days, your ability to market yourself online moving past "additional asset" stage, and going into "vital skill" page. Instagram, Facebook, or even making your own website will have a direct influence on how much you earn as an artist.
How Do You Become a Photographer?
Here's some good news – there are no specific qualifications required to become a photographer! In theory, all you need is a camera and some photography ability, but obviously it's not that easy, or everybody would be a photographer!
Actually, if you can take good photos, then you can make money, especially in the online world.
Many people opt to take photography classes in a community college, or even business or marketing, to give them a leg up in both technique and entrepreneurship. That being said, these classes aren't a complete necessity (although they will give you a better understanding of craft).
What is a necessity is excellent ability, and this is developed through doing. If you want to become a photographer professionally, and this may seem particularly obvious, but you're going to have to take photos! Even if you don't make money from your photos right away, take as many as you can. Find out what works (and what doesn't) and continue to nurture your ability.
This is one of those industries where people who grind daily see results long term. Don't expect to hide away in your parents basement or crappy apartment in the city waiting to be discovered.
Gaining employment in the photography industry generally requires you to have demonstrable ability. With this being the case, you're going to want to have an amazing portfolio that you can showcase to prospective employers, both at a freelance and a contractual level. the great thing about this portfolio starting out is that the photos don't have to be published. Just take photos that showcase your ability, be selective, and submit them to those who you want to see them.
It's unlikely you will land straight into your dream job as a photographer, and you may have to work another job starting out, but this doesn't mean you can't still be working as a photographer. Get commissioned to work at events such as sporting occasions or festivals and build up your resume.
More than ever, it is important for photographers to be knowledgeable when it comes to operating technical equipment – everything from photography technology to editing software. if you do not have particularly good computer skills, it may be worth taking some classes in the area, as it is such an essential part of the job in this day and age.
If you are operating a drone for photography purposes, you are required to have a license to do so. To attain this licence, you must be certified by the Federal Aviation Authority (FAA) https://www.faa.gov/ , and to attain this, you must pass the initial aeronautical knowledge exam at an FAA-approved knowledge testing center.
Salary & Additional Benefits
In the photography profession, how much work you do plays a big part in what your salary will be, especially if you're working in a freelance capacity. It is difficult to pin down an accurate figure for the profession's salary, but the Bureau of Labor Statistics lists the median salary of a photographer as $34,070 per year – the median salary being the figure at which half of all workers earn less than and half earn more than, so it gives a good indication of the average salary.
This salary works out at approximately $16.38 per hours, but to give a better idea of the pay range, the same source lists the hourly wages as going from less than $9.19 among the lowest 10% of earners to over $36.65 per hour among the highest 10 percent of earners.
There are a large number of factors that come into play in deciding what your salary will be and how much money you will earn. How much experience you have as a photographer will likely play a part, but perhaps more influential are things such as where are you working, who you are working for and whether it is a contract or freelance work. If it is freelance work, how big of project and how many projects you take on will be large factors in how much you earn.
In terms of additional benefits to working as a photographer outside of the salary, there are many. For one thing, you'll be working in an industry that you are passionate about and doing what you may consider to be a hobby professionally, which is something that most people can't claim to do. It's also a role that may see you travelling to interesting places and attending lavish events – as a photographer, who knows where you'll go!
If you are working on a contract basis you may be entitled to benefits from your employer such as insurance (health/dental/travel), sick leave and vacation days – but be sure to check with employer, as these differ from outlet to outlet.
If you work on a freelance basis, then you will have control of your own schedule and how much you work. While you will have to source your own contacts – which takes great initiative – it also allows you to be entrepreneurial, and potentially set up a business that focuses on photography or production, giving great scope for career advancement.
Similar Occupations
The photography industry can be an enticing prospect for people who are passionate about the craft, but you may want to hear about other jobs with similarities. There are other occupations out there that also don't require a degree such as that of a fine artist and a model.
Perhaps you'd be more comfortable in front of the camera than behind it? Models are the people who pose for photographers, generally to help advertise things such as clothing and cosmetic products, among other things. It is a role that can be extremely varied and one that requires exceptional aesthetic sense.
If the art aspect of photography fascinates you, then it may be worth investigating going one step further and becoming a fine artist. Fine artists create art for exhibition and sale, using a host of techniques to create their works. The terms fine artists can extend to painters, illustrators, sculptors and more and they create work in the aim of producing art as opposed to a functional reason.
Conclusion
If you're passionate about photography, then a career as a photographer is one that is certainly worth considering. It is a craft that requires great skill, dedication, perseverance and an entrepreneurial nature, but if you're able to stick with it then you will find yourself in a rewarding profession that offers a good salary.
It's also a career that does not require you to ascertain a college degree. The idea of spending several more years in the education system can be severely off-putting to many people, as well as other blockades such as the outrageous fees associated with spending years in a college, so it's worth noting that not all good careers necessarily require you to have a degree – like that of a photographer – so be sure to consult your options before committing!
I never went to college, and it ended up being the best decision I ever made. Almost a decade ago I learned how to create my first online business, and now I work full time from home. The best part is that I set my own salary, and set my own schedule. If I want to make more money, I work harder. If I want to work less, I just take the day off!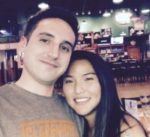 Nathaniell
What's up ladies and dudes! Great to finally meet you, and I hope you enjoyed this post. My name is Nathaniell and I'm the owner of One More Cup of Coffee. I started my first online business in 2010 promoting computer software and now I help newbies start their own businesses. Sign up for my #1 recommended training course and learn how to start your business for FREE!