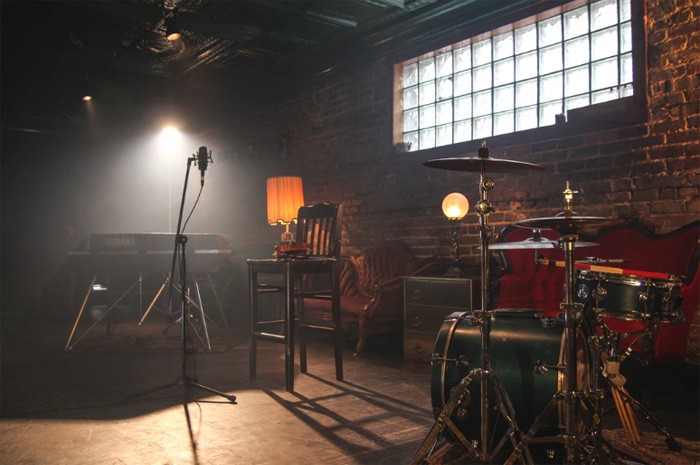 Rockstar musicians make millions… though at the same time, we are all familiar with the 'starving musician' trope as well. But where is the line? Can you really make money as a musician in today's world, or is this something that is lost to us in the days of platinum artists and Spotify stars?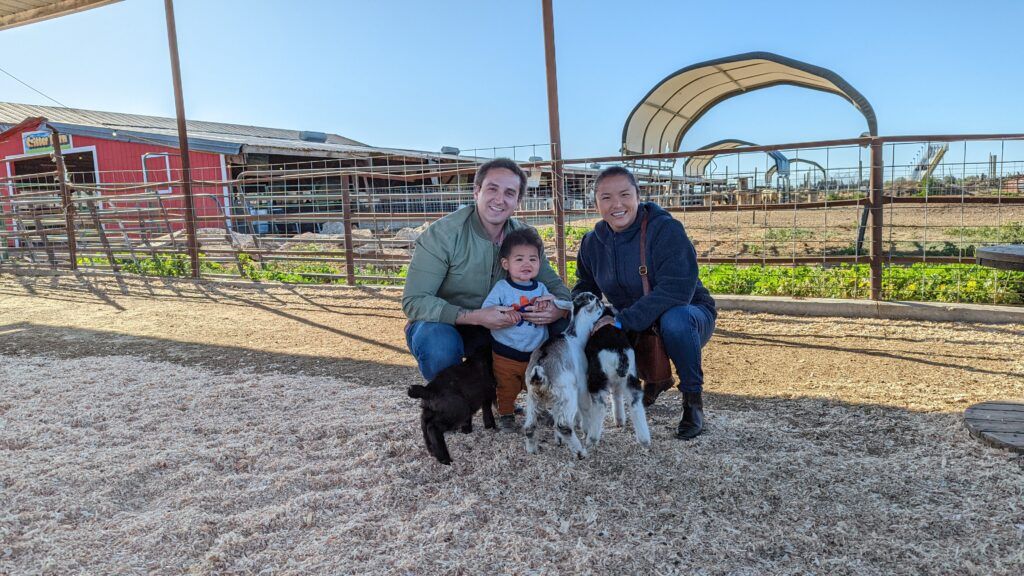 Are You Ready To Work Your Ass Off to Earn Your Lifestyle?
Are you tired of the daily grind? With a laptop and an internet connection I built a small website to generate income, and my life completely changed. Let me show you exactly how I've been doing it for more than 13 years.
Actually, the truth might surprise you.
What To Expect When Making Money As A Musician
With so much competition out there, earning as a musician isn't as simple or as logical as you might hope. However, there are also more ways to earn than there have ever been before.
I am not a professional musician. But I have spent quite a bit of time making music and pursuing the craft. I've played music for free, and been paid to do it. I've sold CDs, uploaded music to Spotify, and started YouTube channels for my music projects.
And in the end, I have discovered that you can make money as a musician in today's world.
Is it easy?
No.
But is it possible?
Absolutely!
Let's talk about it.
How Do Musicians Make Money Nowadays?
There are actually quite a few different ways for musicians to make money nowadays… and the methods you choose will have more to do with your individual goals than anything else.
So let's look at some individual ways that musicians can actually earn an income while working on their craft.
Playing Out Live
This is probably the most obvious option for musicians who want to earn a living playing music. It is also one of the most fun and rewarding things that a musician can do.
Whether you market yourself as a singer/songwriter, indie rap artist, as part of a band, or as something else entirely… performing live can actually pay pretty well, based on how popular you are, what kind of crowd you can draw, and how much people enjoy your show.
Most mid to large-sized cities have a number of live music venues, ranging from little hole-in-the-wall bars and coffee houses to huge, independent music showcases. Plus, there are always fairs, festivals, concerts, and more.
The main goal here is to leverage your band to bring in a crowd. As a general rule, the better known you become in the community, the larger the crowd you will draw. And that will, in turn, increase the amount of money that you will be able to command for your services.
Concert promoters and venue owners need a crowd to make money. So if you consistently pull in 50, 100, 1,000, or 10,000 people with your performances… they will know that hiring you is a good investment for their event.
Fees are paid out differently by venue and event. Some promoters pay bands a set, flat rate… while others promise them a percentage of the door as payment for their services.
Of course, you can also sell band merchandise to make extra money as a musician.
Tracking In A Studio
This is actually something you can do both in person, and online. You can use freelancing sites like Fiverr.com to advertise your services online as a studio musician, as there are producers who will actually pay you pretty good money to lay down tracks for them.
Of course, to do this, you will need to have the ability to record your own tracks. If you want to go this route online, you will actually need to have your own recording setup that you can use to track, mix-down, and send music files to the producer.
If you don't have access to a recording studio, however, you can still earn money tracking in a live studio in your local community. This can be a difficult gig to break into, mostly because it is highly competitive.
Producers usually have a few musicians that they use for everything… so you may have to be patient and determined to break into this niche on a local level.
But if you have a lot of skill, have been playing your instrument for a long time, and/or work to cultivate positive relationships with the record producers in your local community… then eventually, you can count on having a good chance of breaking into this kind of work.
It actually pays pretty well, especially if you start doing it regularly for one or more studios/producers.
Don't forget to look into tracking for home studios as well. Home studios are popping up all over the place… and those producers may need musicians for songs. They may or may not be able to pay as much as big-time producers, but this is still a way to earn a bit of cash while also getting your name out there.
Streaming Services, Spotify, And YouTube
There are a number of streaming services available online that pay musicians for streams of their music… if they garner enough streams and have a large enough audience. The amounts that you can get paid for these vary, and they aren't much per-stream… but if you start racking up thousands of streams every month, you can actually start making some pretty decent cash with them.
Spotify and YouTube are the most obvious first-place contenders for this, though there are also others. You will find that, as a general rule, only distribution companies have the ability to put music out to all of the streaming services… so in order to complete this step, you will need to sign up with a distribution company.
There are many to choose from, though https://distrokid.com/ is, by far, the one that seems to be the most economical for small-time musicians. They charge a simple yearly fee, upload to basically all streaming platforms, track your earnings, and pay you 100% of them.
If you are interested in putting your music on streaming services and making money with it, but don't want the arduous task of keeping track of all of this on your own… we highly recommend using Distrokid, or some other type of distribution company to make the process easier.
Other Options
There are, of course, other options for making money as a musician as well. You can use sites like Patreon, sell merchandise through your own website, use Kickstarter to launch your albums… there are actually all kinds of different ways to monetize if you do it correctly.
How To Grow Your Musician Business And Start Making Money
Unfortunately, this is not a side hustle that tends to pay a lot at first. Music is certainly a labor of love… though, it is totally possible to earn money doing it if you stick with it, commit to it, and hone your craft.
First off, to be totally honest… you need skill to earn money as a musician. This means that your music will either need to be very good, or at least have some amount of mainstream (or niche) appeal. It also needs to be marketable and needs to be music that at least someone enjoys listening to.
But that is just the first part. If you want to grow your music business and earn money with it, you need to become more well-known. This means that you need to start putting your music out there.
Here are just a few options for getting your name out there, meeting people, and growing your music side-hustle.
Go out to local venues and get to know the staff
Develop relationships with people in your industry who live and work in the same city as you
Try to perform as often as possible
Distribute your music online through services like Spotify and YouTube
Develop a professional website, get professional photos taken, and represent yourself as a professional in your field
Figure out who your target audience is, and market to them
Develop positive relationships with producers, studio owners, booking managers, and promoters in your area. Even if these relationships do not immediately lead to work, cultivate them and nurture them.
Create business cards and other marketing materials
Join Meetup groups in your local area, attend business networking meetings, join the chamber of commerce, etc. Whatever you can do to meet people and network, do it!
Keep practicing, honing your skills, and becoming better at your craft.
Use social media to market yourself and network with other professionals and fans in your area/around the world
How Much Can You Make As A Musician?
This completely depends on how much time and effort you put into it. The better you get at the activities in the bullet points above, the more you can expect to earn.
At first, you may need to perform or track in a studio for free… just to get your foot in the door. But eventually, you can start charging for your services. Some bands get paid $100 for a single performance… while others earn $2,000 or more at fairs, festivals, etc.
And of course, getting signed to a record label can earn you a big payday… but even then, you still have to work to get your name out there.
And the amount can even go up from there. Some musicians make pretty serious money… though it obviously takes time and effort to get your business to that point.
Narrowing down your demographic and targeting a more specific audience can also help. This may seem counter-intuitive at first, but there are a lot of musicians and bands who cater to specific niches, who end up earning pretty decent money as the 'leader' in their particular niche.
But of course, you need to balance your art with marketing. You also need to keep evolving and improving. The better you get at your craft, and the better you get at marketing yourself, the better you will end up doing in the 'profit' part of the equation!
Our Final Opinion On Making Money As A Musician
Should you try to sell yourself as a musician and earn some money for your music abilities?
There are a lot of ways to make money online. Some are good, some not, but ALL of them are still just trading hours for dollars.
Starting your own affiliate website really is the best way to build passive income and "make money while you sleep". Affiliate websites earn income in every timezone, and can be instantly accessed by billions of smartphones across the globe!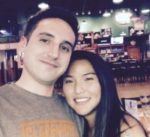 Nathaniell
What's up ladies and dudes! Great to finally meet you, and I hope you enjoyed this post. My name is Nathaniell and I'm the owner of One More Cup of Coffee. I started my first online business in 2010 promoting computer software and now I help newbies start their own businesses. Sign up for my #1 recommended training course and learn how to start your business for FREE!