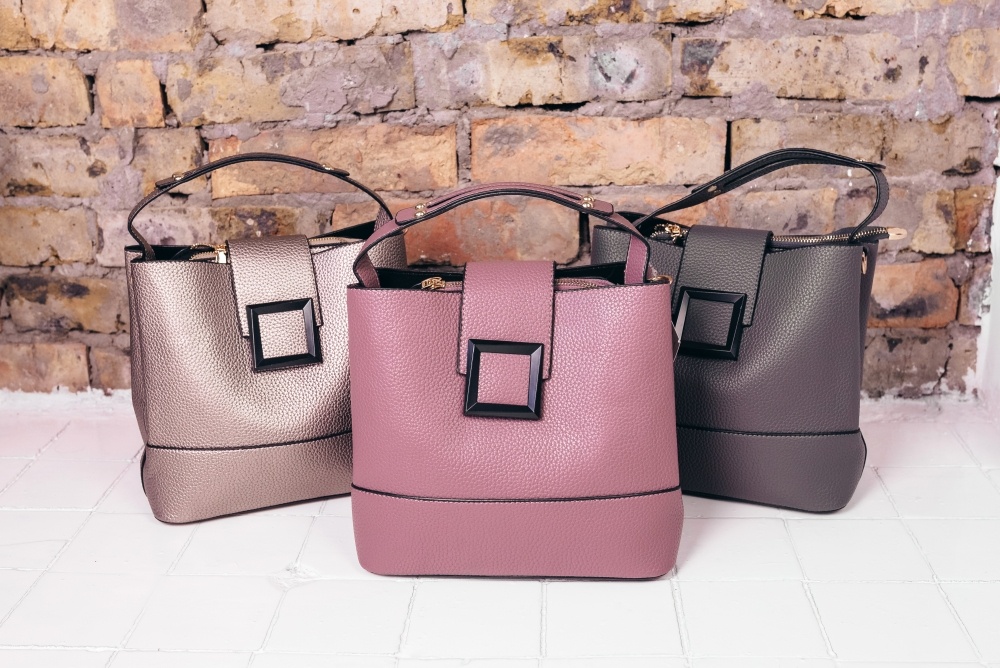 The fashion industry is growing at a rapid pace. It's not just about the mainstream brands anymore, either – many smaller, independent brands have started to crop up and have established an active presence in some areas. Among those, various minority-owned businesses have been trying to make a difference, both in their own communities as well as the scene at large.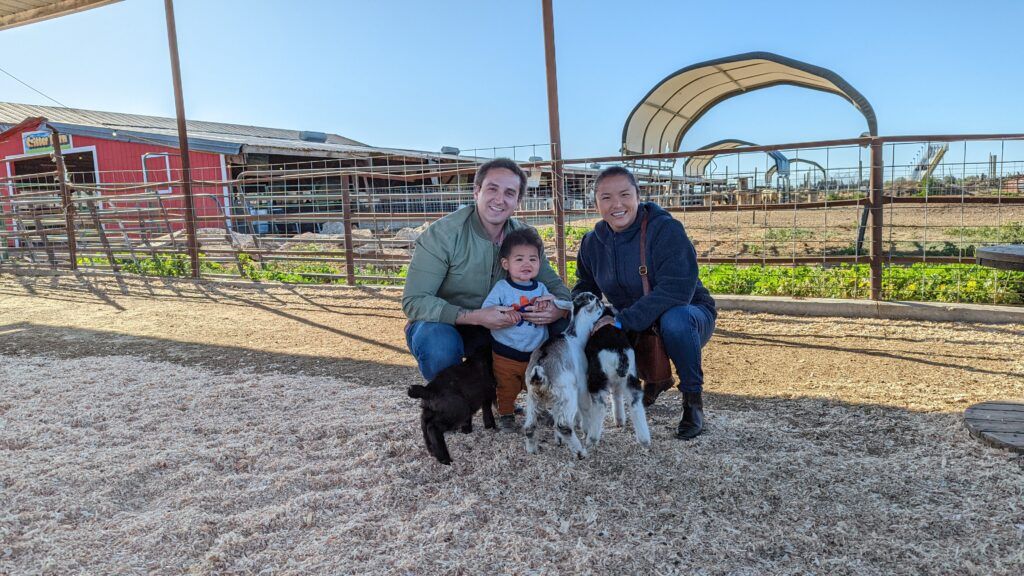 Are You Ready To Work Your Ass Off to Earn Your Lifestyle?
Are you tired of the daily grind? With a laptop and an internet connection I built a small website to generate income, and my life completely changed. Let me show you exactly how I've been doing it for more than 13 years.
Black-owned purse companies are a great example of that trend. This is one of the most active corners of the fashion scene, with lots of newcomers entering on a regular basis. If you've been looking for a new accessory to complete a look you're going for, you should definitely check out what this part of the market has to offer.
11 Black-Owned Purse Companies
There are so many Black-owned purse brands right now that it was pretty challenging to pick out just a dozen of them to cover. I tried to make the list as diverse as possible, covering brands from different areas and with different ambitions. In the end though, they are all united under the same main idea – supporting their local communities and making a difference on the fashion stage at large.
AAKS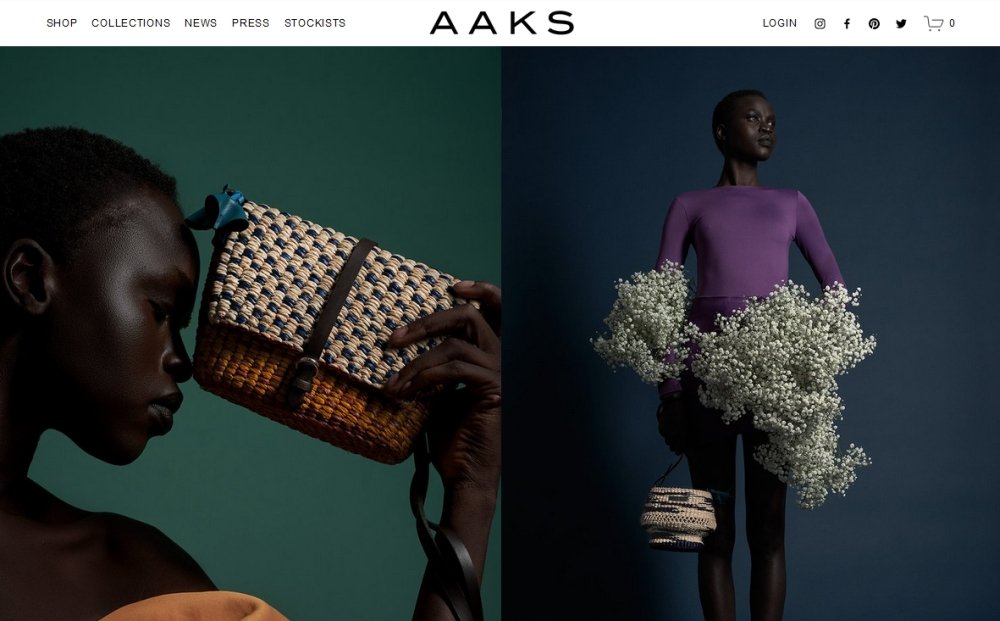 Founded by Akosua Afriyie-Kumi, AAKS is a brand that draws heavy inspiration from Ghana's unique approach to weaving. The brand further tries to emphasize sustainability and a responsible attitude to consumption. All AAKS purses are handmade in Ghana, and each one is a unique piece that explores local cultural and fashion trends from a different perspective.
AAKS made it clear that sustainability and high value don't have to be mutually exclusive. The brand's purses immediately stand out from the competition, looking lively and making a bold statement. The design of each bag utilizes shapes and colors to their full potential, always bringing something interesting to the table. With just a few of these in your wardrobe, you'll have endless possibilities for standing out in the crowd.
MAX+min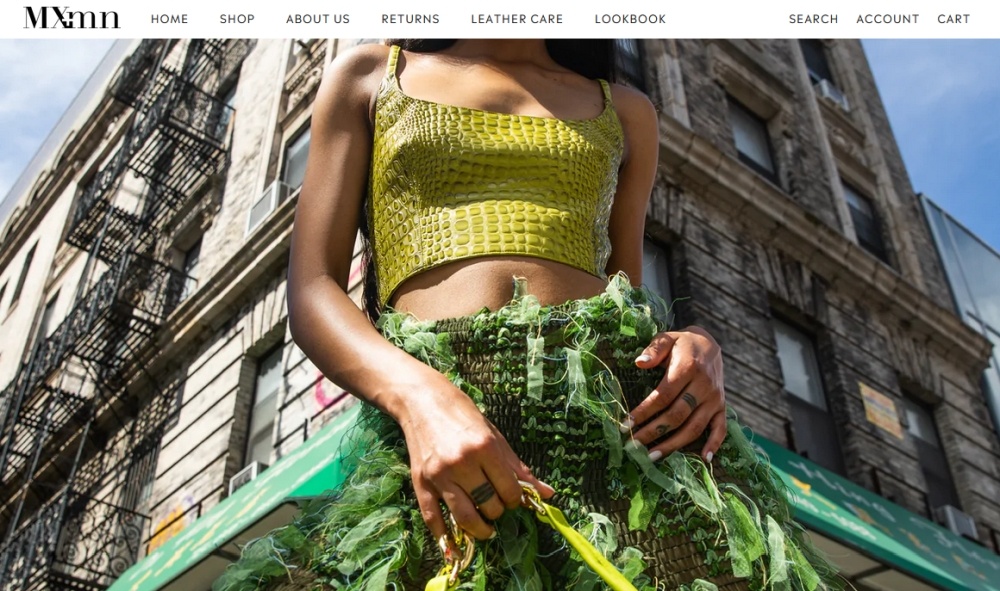 If you're a fan of minimalistic designs, you're going to love what MAX+min has to offer. The brand's name was inspired by the desire to combine minimalism with strong attention to detail. You'll only find high-grade materials used in the production of MAX+min purses, and the brand likes to maintain a sustainable approach to its process.
The founder, Tiarra Smallwood, has an impressive background in the fashion industry, having worked for over a decade under various major brands. In the end though, she decided that this just wasn't the way to go for her, as she wanted to stand out on her own and make a difference.
Tiarra has managed to combine her passion for strong, defined shapes and gold into a unique blend that's been enjoying a lot of attention on the global stage.
CISE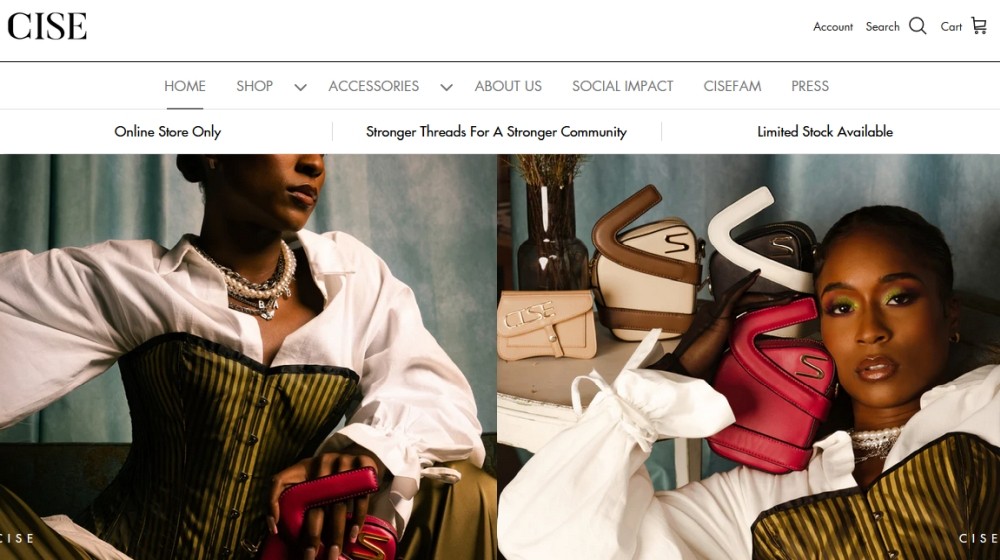 What started as a project intended to give a voice to people that have been constantly ignored eventually developed into a major brand that enjoys recognition across the entire country. CISE has been making a strong statement with its presence on the fashion market for several years at this point, and the brand continues to actively progress through the ranks.
The main goal of CISE hasn't changed since the company's inception. The brand aims to provide active support to the Black community, donating significant portions of its proceeds to related causes. The main beneficiary of CISE's donations has been the Anti-Racism Fund.
At the same time, CISE attempts to provide an opportunity for expression to members of the Black community who have been unable to carve out their own path in the industry. CISE is all about togetherness and support, and the people behind the brand have made that clear at every step of the way.
WANT Les Essentiels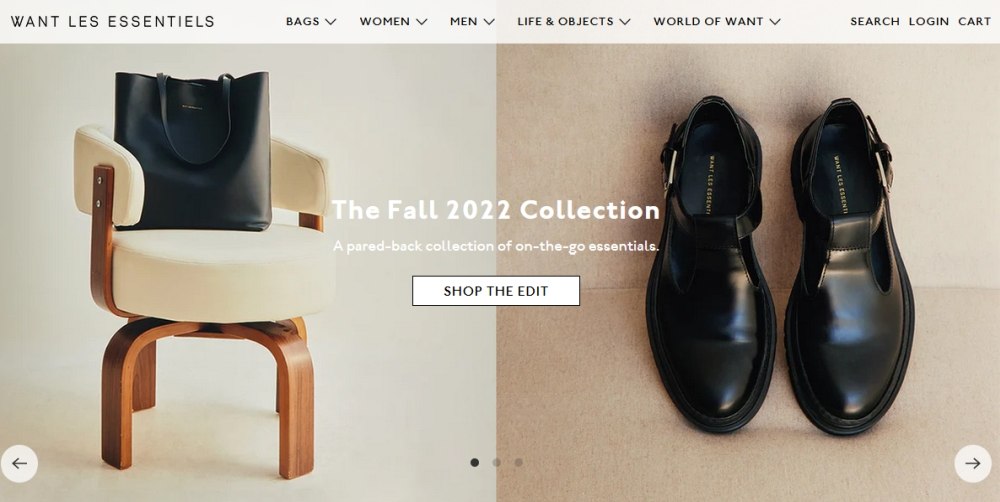 For the last 15 years, WANT Les Essentiels has been promoting a culture of minimalism and reduced consumption in the face of a market that constantly tries to push in the opposite direction. Every product in the brand's lineup has been carefully designed with these goals in mind, with the ultimate target of helping people simplify their lifestyles.
Based in Montreal, the brand has grown to a global presence over the last decade. Many of its products can be found in stores across Europe and the U.S. Leveraging an extensive history in the world of menswear, all accessories by WANT Les Essentiels are designed according to strict utilitarian principles.
If you're looking for a way to streamline your approach to fashion while still standing out with ease, look no further. WANT Les Essentiels has what you're looking for, and probably even more. And despite the simple, unassuming look of most of the brand's products, they are all designed to stand the test of time and provide a good value for their price.
Yvonne Koné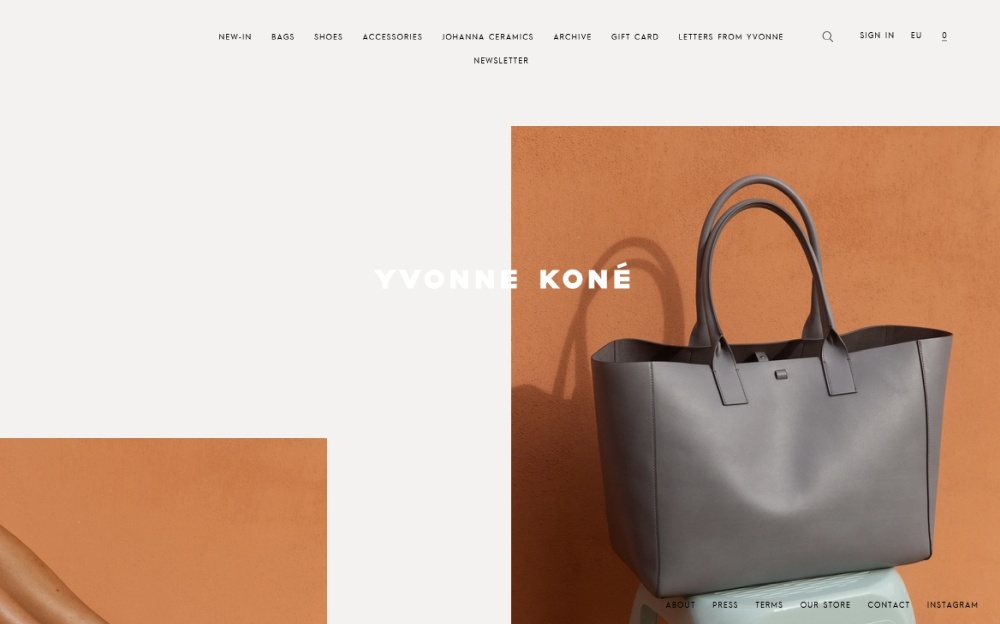 Yvonne Koné explores ideas that combine minimalism and a colorful approach to standing out. The brand focuses on leather products made in Italy, as well as various luxurious accessories that can match most people's looks seamlessly.
All of the brand's products are based on the same carefully thought-out approach that combines form and function in unique, bold ways. It's not just about standing out and making a statement, either. All products by Yvonne Koné are guaranteed to last for many years without showing even the smallest signs of wear.
Those looking for a more modern approach to fashion might not get what they're after with this brand. But if you're interested in a more traditional design that celebrates the passion and dedication of Italian craftsmanship, you'll feel right at home shopping from Yvonne Koné.
Petit Kouraj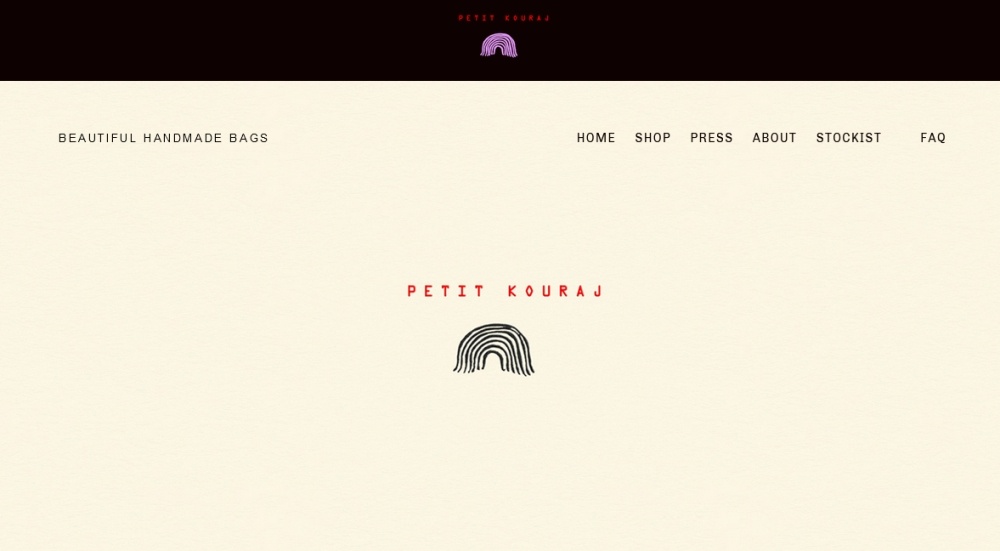 When Jean-Baptiste founded Petit Kouraj in London, she had one goal in mind: to use all the experience she has gathered as a fashion stylist to promote her Haitian heritage and present something unique and exciting to the world.
Starting the brand was a difficult part of her life, presenting her with many challenges. That's partly what inspired the company's name, which translates to "little courage" in Jean-Baptiste's native language.
The brand eventually relocated to Brooklyn, but all of its products continue to be made by hand directly in Haiti. Production is handled by D.O.T Haiti, an organization that strives to empower artisans with education and ongoing training.
And like many of her fellow independent artisans, Jean-Baptiste strongly promotes sustainability and a nature-friendly approach in the production of her accessories.
The J² Collection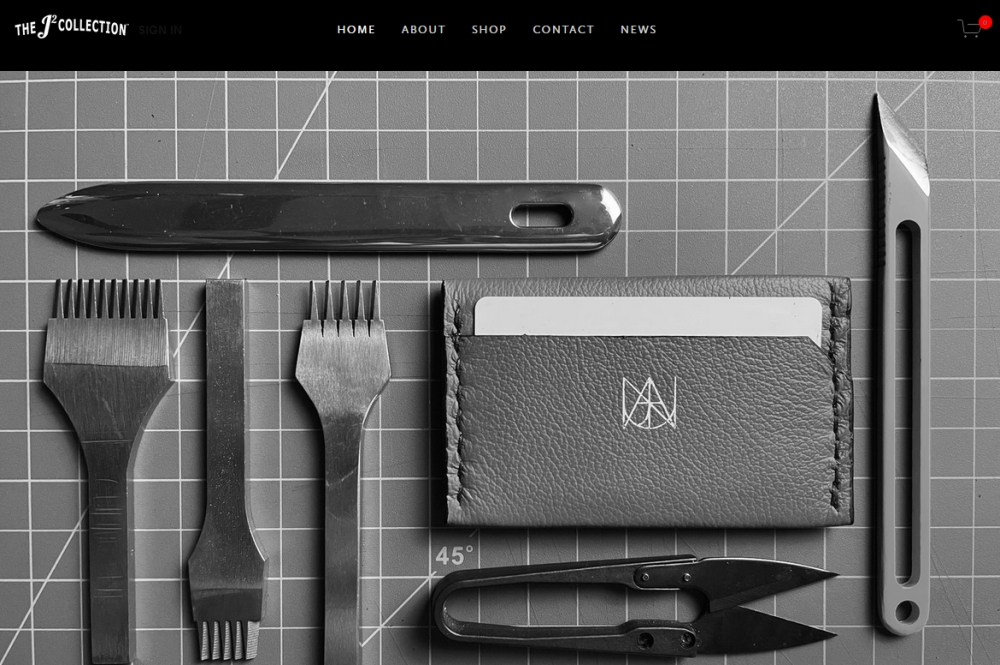 Julian James loves fine leather, and the idea of founding a company to explore his passion further had been on his mind for quite a while before he decided to take the plunge and establish The J² Collection.
This is not your typical mass-produced fashion brand. Everything made by Julian James has been handcrafted and is only produced in limited quantities. In fact, it can be quite difficult to get your hands on the newest J² releases, as the brand has gained a lot of popularity in recent years. Many people are now actively waiting for each new release by the company, and there's a lot of competition among its fans.
That extends to the company's attitude towards its customers too. Everyone is treated as a family member, and you can rest assured that Julian and his team are going to remember exactly who you are and what your preferences are after just one visit.
ASHYA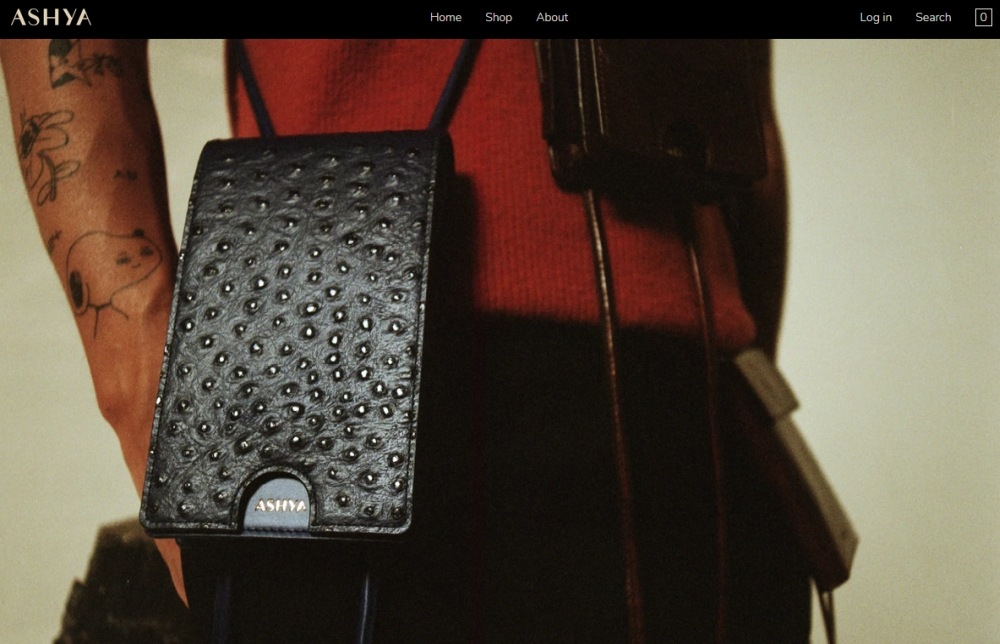 Combining fashion and utility has never been an easy task, and it's something that's been gaining more and more attention in recent years. The duo behind ASHYA wanted to explore the fashion scene as much as possible, reaching for new ideas that were being ignored by the competition.
Mobility and utility take a front seat in ASHYA's designs. Each piece is designed to provide the wearer with maximum comfort and usefulness, instead of just standing out as a fashion statement. The brand's lineup is quite varied too, with some bags following a simpler, minimalism-inspired style, while others focus on exploring different trends to their full potential.
It's all about finding your identity in a fashion world that's been growing more and more diverse over the last few decades. And with what ASHYA has to offer, everyone gets a fair chance at achieving that.
Anima Iris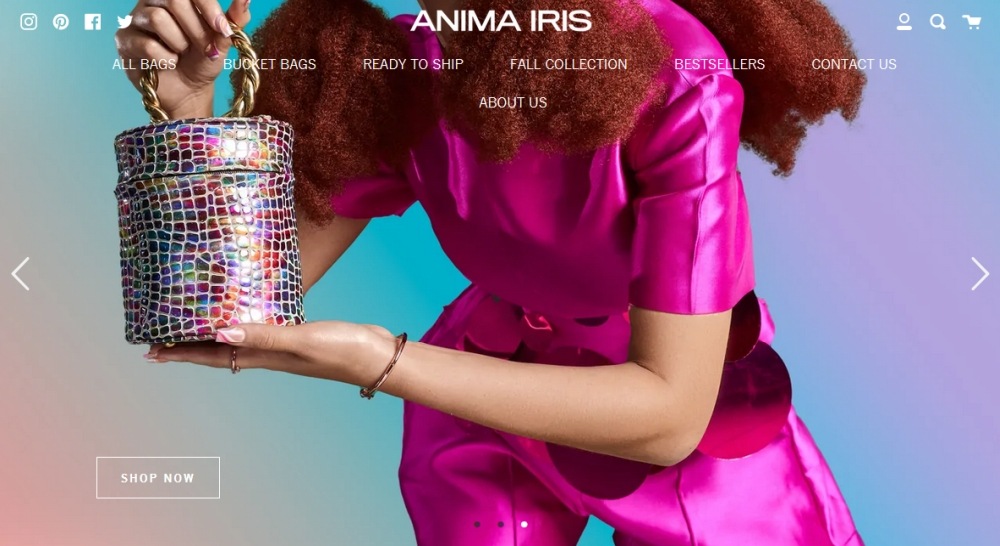 Wilglory founded Anima Iris when she realized the huge unrealized potential Africa holds in the fashion industry. She wanted to make a difference and lead the region to new heights, and her brand has made a lot of progress in this regard over the last few years.
The founder was constantly pestered by questions about her own identity and her place in the world, and she eventually decided to take matters into her own hands and carve out her own niche. It took a lot of time for her plans to come to fruition, but the curiosity and motivation behind the project eventually persevered.
Wilglory has taken a lot of time to explore Africa on her own, reflecting on what she had earned during her studies in African Development at Princeton University. All of her designs are heavily inspired by her life experiences, presenting a unique and powerful statement to the world.
Homage Year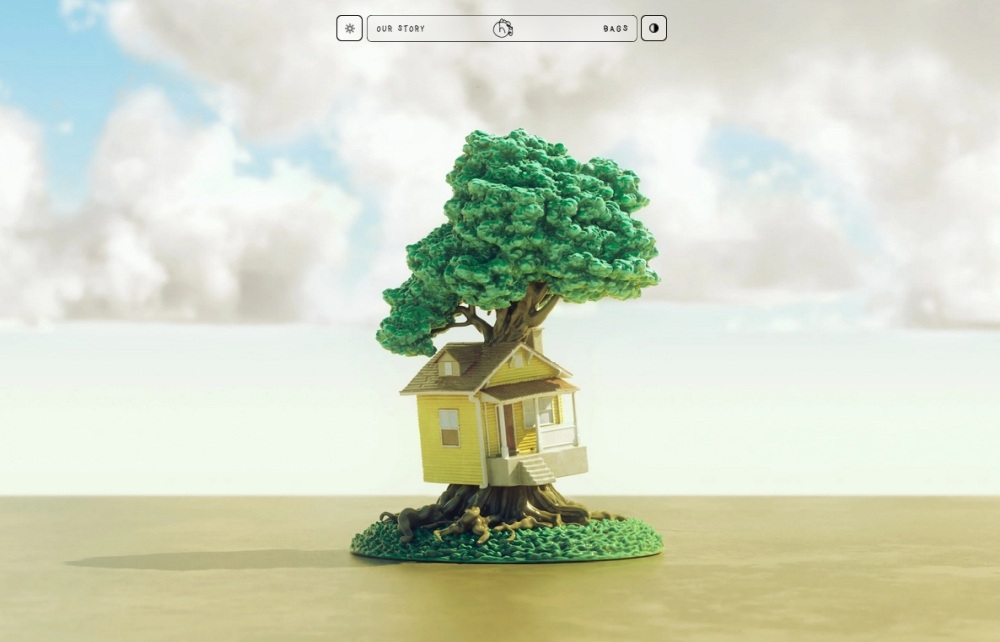 Homage Year's name says it all. The brand is all about paying homage to the history of those behind it, and a whole culture that's been underrepresented for decades. The people behind Homage Year like to joke about being bad entrepreneurs, as they always prioritize the comfort and wellbeing of their customers.
But the fact that they have survived for so long in a market with such a high rate of competition makes it clear that they are anything but bad at what they do. Always focused on providing its customers with high-end wear and accessories that allow people to unleash their full creativity, Homage Year has been one of the main driving forces in its corner of the independent fashion industry.
Every piece has been uniquely crafted to represent a specific idea, and no two are the same. It won't take long to find something that fits your personality and style when shopping from Homage Year. You just have to let your imagination run free, as the owners themselves put it.
Peju Obasa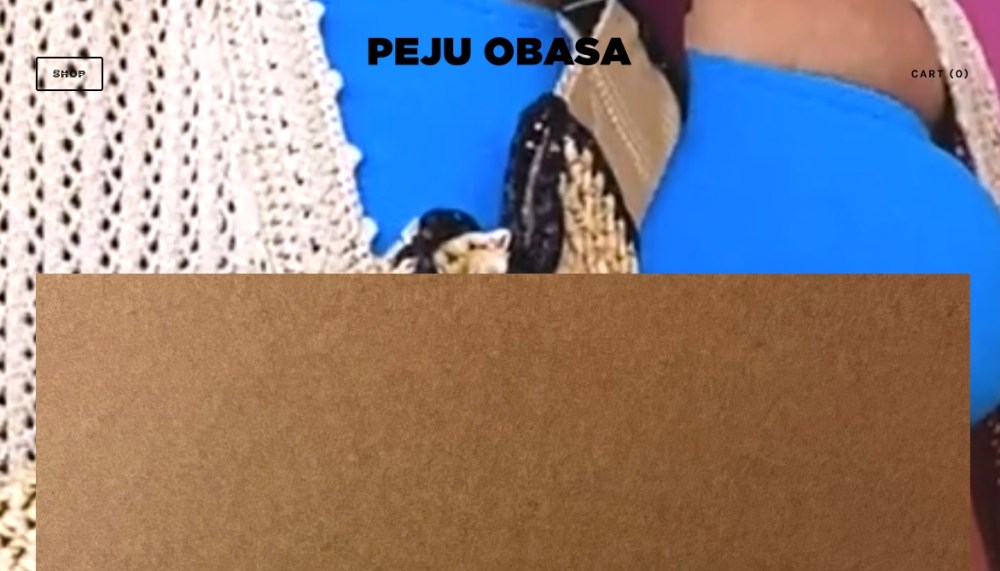 Peju Obasa has been working hard to stand out in a market that's known for fierce competition and constant innovation. All of her pieces have a unique twist to them, whether it's an innovative color pattern or an unusual approach to knitting.
All of Peju Obasa's pieces are inspired by her Nigerian roots in different ways, seeking ways to combine the old with the new and to showcase her heritage from a unique perspective. Peju Obasa also places a strong emphasis on sustainability and constantly explores new ways to make her designs more environmentally friendly and longer-lasting.
Am I Making a Real Impact by Supporting Black-Owned Purse Companies?
Supporting minority-owned businesses in general is a great way to help out their corresponding communities and make a difference in the world. Black-owned purse companies are no exception. By investing in their products, you're making a direct contribution to various charities and causes that support the progress of even more entrepreneurs. At the same time, you're also investing in sustainable designs with a minimal footprint on the environment.
Frequently Asked Questions
Are there any black-owned hand bags on Amazon?
While there are some stores which are labeled as black-owned on Amazon, I found it hard to confirm whether the owner was actually black, or if they were just selling African-American-themed clothing and accessories. My best advice is to DYOR on individual sellers and stores when shopping on Amazon.
What are some black-owned tote bag companies?
There are thousands of independent black entrepreneurs selling products online, but a great place to look for tote bags specifically is Etsy, where you can find the most interesting and personalized styles. Many are handmade, and have designs you can't find at big-box stores.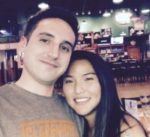 Nathaniell
What's up ladies and dudes! Great to finally meet you, and I hope you enjoyed this post. My name is Nathaniell and I'm the owner of One More Cup of Coffee. I started my first online business in 2010 promoting computer software and now I help newbies start their own businesses. Sign up for my #1 recommended training course and learn how to start your business for FREE!