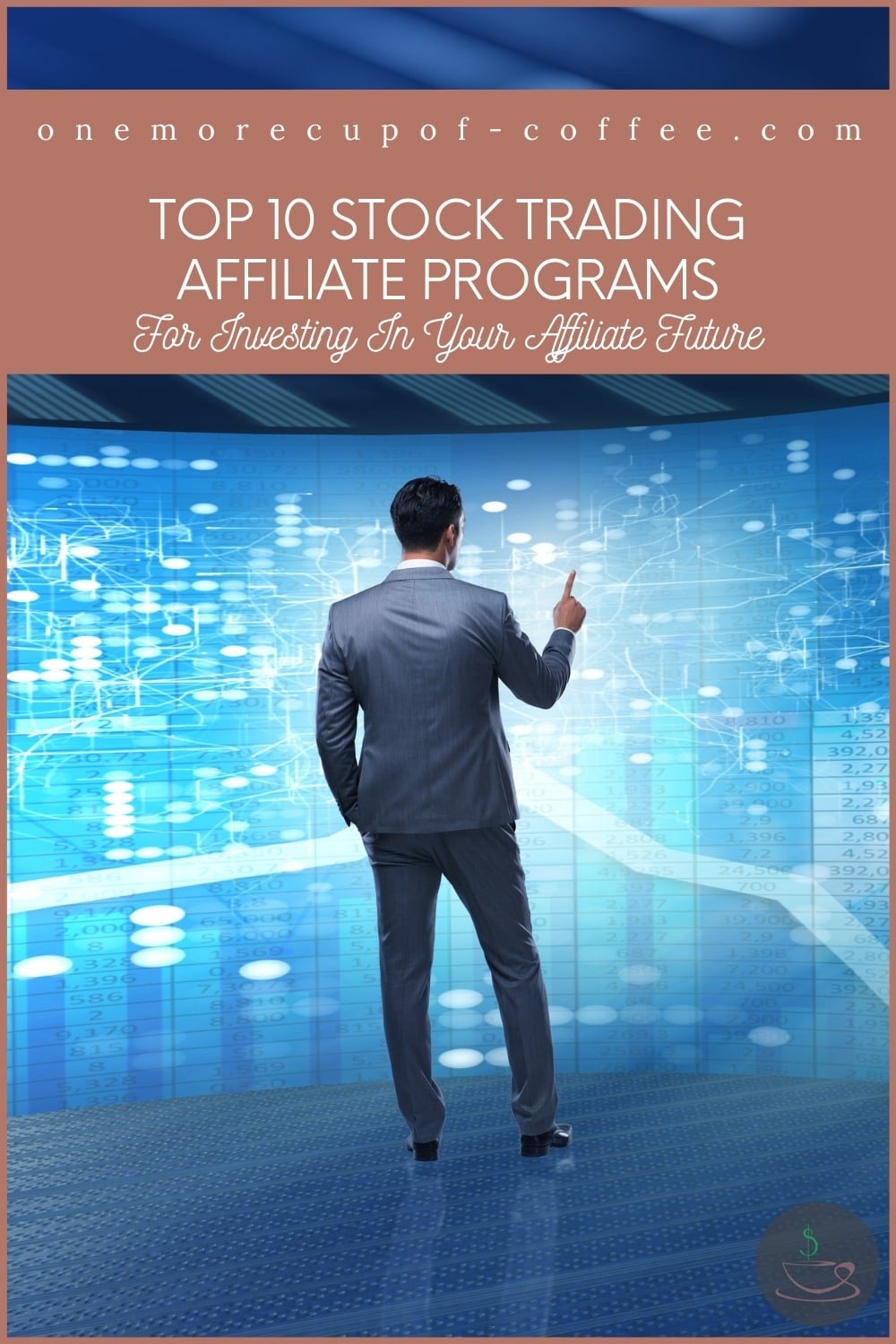 For many people, the idea of investing in the stock market might seem overwhelming. This industry has a jargon of its own. It's fast-paced (sometimes brutally so), and there's a learning curve. Sometimes, especially for beginners, the patterns can be a little tricky to figure out.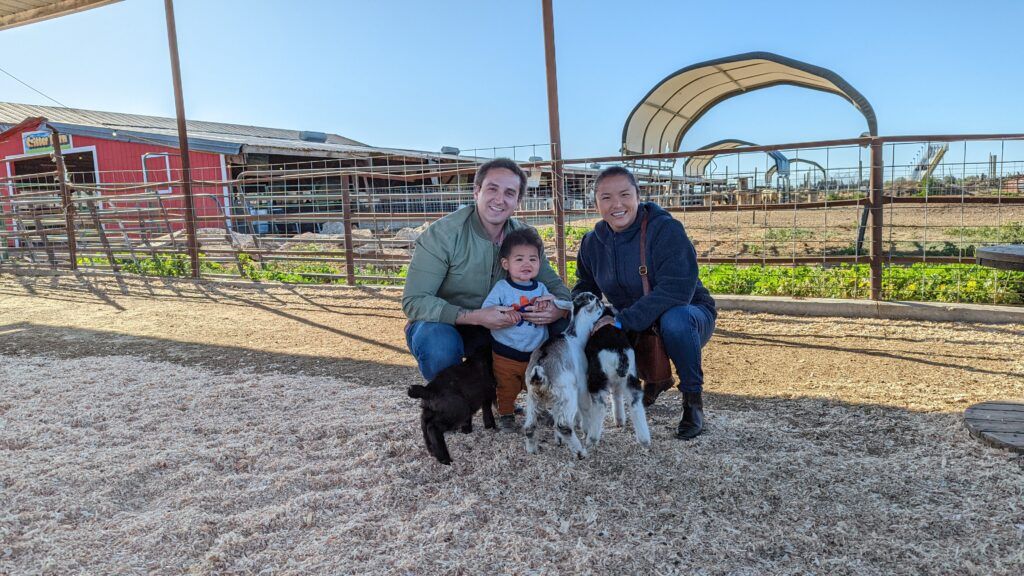 Are You Ready To Work Your Ass Off to Earn Your Lifestyle?
Are you tired of the daily grind? With a laptop and an internet connection I built a small website to generate income, and my life completely changed. Let me show you exactly how I've been doing it for more than 13 years.
On the other hand, stock trading can be wildly, amazingly, lucrative. In America, a little more than half the population owns stocks or bonds, either directly or as part of a fund. The New York Stock Exchange alone is worth around 23.21 trillion U.S. dollars.
That's a lot of money, and affiliate marketers can leverage this by participating in stock trading affiliate programs. Read on to find out more about the top 10 stock trading affiliate programs, including how you might put them to work for you and increase your affiliate income. For more ideas of what to promote to your audience, try investment, precious metals, or Forex affiliate programs. If you're targeting Millennials or Zoomers with your site, crypto affiliate programs would work too, since trading cryptocurrencies are gaining popularity with younger generations.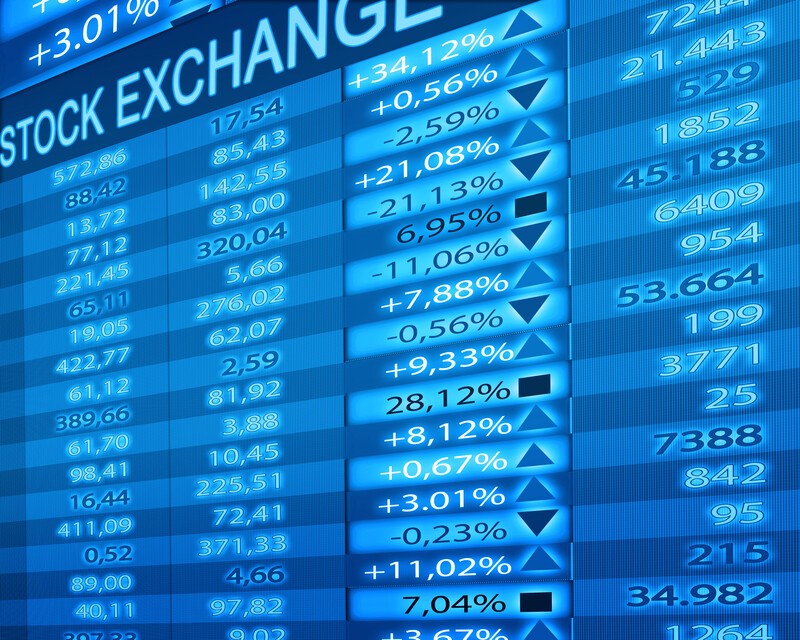 Stock Trading Affiliate Programs
Raging Bull
Mastermind Traders
SpeedTrader
StockstoTrade
RoboForex
+500 Affiliates
Investfly
Capitalist Exploits
IQ Option
Trading View
1. Raging Bull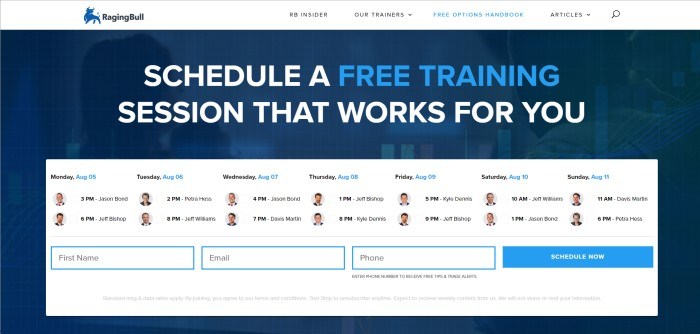 Raging Bull is a stock-trading training company led by a team of self-made trading millionaires. Each of them provides expertise to the traders who follow their sites through a membership service.
The training sessions include real-time explanations as they work so that other traders can understand why they're doing what they're doing and mirror them if they wish. There's also a four-week-long Ultimate Day Trading program and a live trading room.
There's an invitation to join the Raging Bull Elite Club, which includes all of the expertise and training sessions from all of the millionaire trainers. However, there isn't any price listed for the cost of subscriptions. You have to email the company or sign up to find out more directly from them.
Even without the membership subscription, the website is full of ideas and information that readers can put to work for them. Raging Bull is also currently offering a free training session.
Why You Should Promote Raging Bull: If you're going to learn how to trade, who better to learn from than someone who's been through the process? This could be enough to convert some people. However, it's difficult to say how much you're actually investing in the service itself without getting a clear idea of the price.
2. Mastermind Traders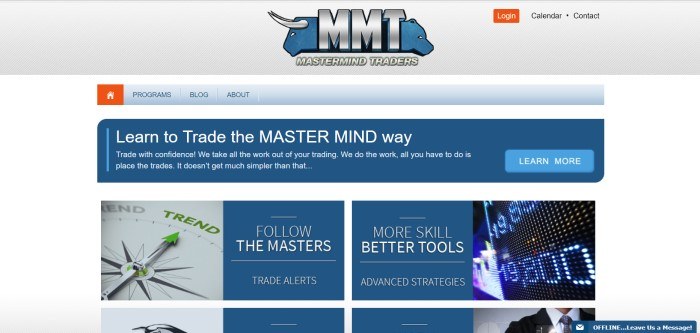 Mastermind Traders is another training company for stock traders. The website for this company is nice because it's very well organized and easy to interact with. For a newbie, this makes the idea of trading less scary and more realistic, which could inspire the confidence to buy into the program.
Mastermind Traders offers a three-month-long training course broken down into 12 modules. It's a high-ticket price program, but if there's a guarantee. If program participants don't triple their investment, the company will refund their money.
This company also provides IntraDay Coaching, a mentorship program, and trade alerts.
Why You Should Promote Mastermind Traders: The commission rate is nice, and the products are priced on the high end, so affiliates can make some real money. The information the company provides is very up-front and clear, and that could help convert shoppers, too.
3. SpeedTrader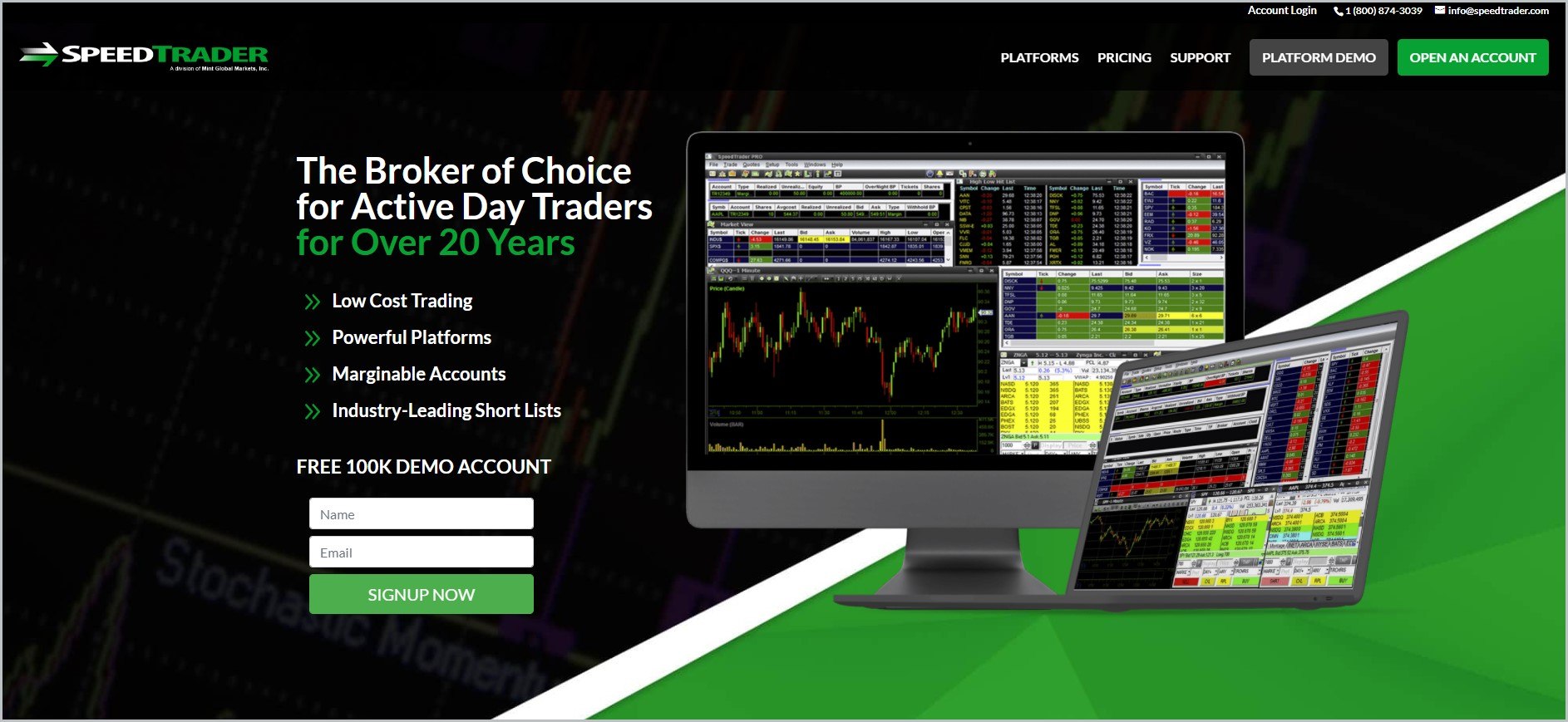 SpeedTrader specializes in the online trading field providing trading services at the lowest cost possible. They offer online access to trade equity, stocks, and options. They put great attention to technology, platform features, and trader support.
SpeedTrader is focused on providing state-of-the-art trading tools that give traders access to new routes and top-of-the-line trading software. They match this with great customer service to ensure that every customer's needs are met.
Their affiliate program offers a $100 referral fee for every funded account referred. Affiliates can create links, track signups, and manage campaigns from one convenient dashboard. A team will be made accessible, too, to work with in order to improve the chance of success.
Why You Should Promote SpeedTrader: They offer low-cost trades for stocks and options, their direct market access allows traders to route orders directly to the market which provides the opportunity for faster executions and better fills.
4. StockstoTrade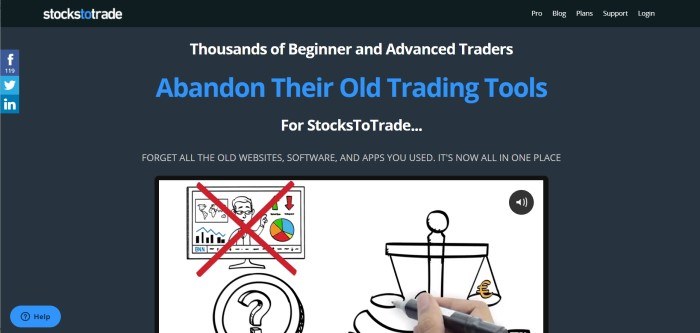 StockstoTrade is a trading platform that pulls all the different systems traders use to find trends and tradeable stocks into one package. It includes all the major U.S. markets, as well as charts, strategies, indicators, a news streamer, and watchlists. All the information is linked so that customers can move efficiently.
One of the main benefits of StockstoTrade is that it helps traders find the best stocks without spending a lot of time or feeling overly stressed and anxious.
The plan costs around $180 per month or $1900 per year.
Why You Should Promote StockstoTrade: This company offers a 14-day trial for just $7. It's also great for newbies because it helps them find the best stocks for them rather than using a one-size-fits-all approach.
5. RoboForex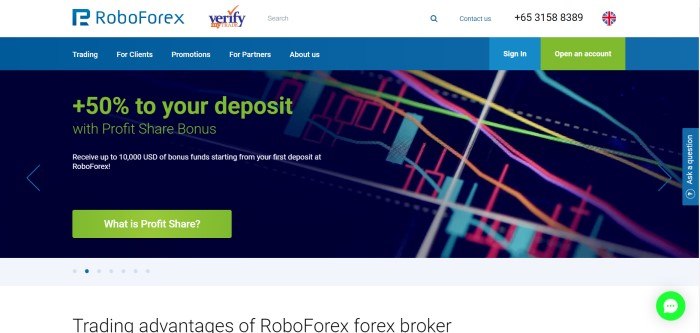 RoboForex is an international broker and a member of the RoboMarkets/RoboForex group. This company has around 9,400 tools for trading and offers eight trading types to its customers.
Where the affiliate program is concerned, RoboForex pays marketers for bringing in new clients. The commission structure looks profitable but a little complicated. There's a base commission of 50% for revenue made from each affiliate-referred client.
There's also a loyalty program that can boost the total commission even higher. The loyalty bonuses start out at 5%, but they can go up to 20%.
Why You Should Promote RoboForex: The basic commission is great, and the loyalty program can increase affiliate earnings even more.
6. +500 Affiliates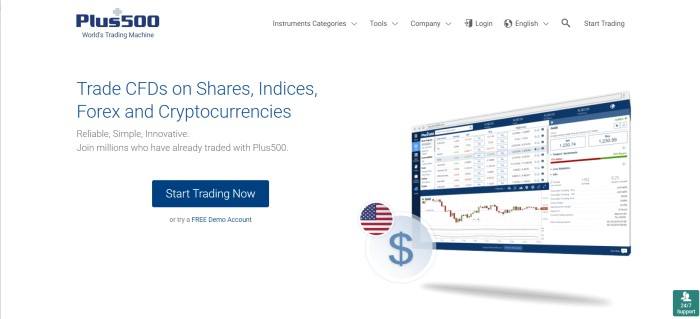 +500 Affiliates is the affiliate program for the Plus500 trading platform, which is traded on the main market of the London Stock Exchange. The affiliate program is one of the largest financial affiliate programs in the world, with around 100,000 affiliates currently signed up.
This company works with 32 different languages, uses 6 platforms, and has around 2,000 trading tools.
Plus 500 pays for referrals that result in new trading clients. Depending on where the client is from, affiliates can make $200-$800 for every new client.
Why You Should Promote +500 Affiliates: New clients can start trading for around $100 with Plus 500, and that could be a converting factor particularly for newbies or for traders in certain parts of the world.
7. Investfly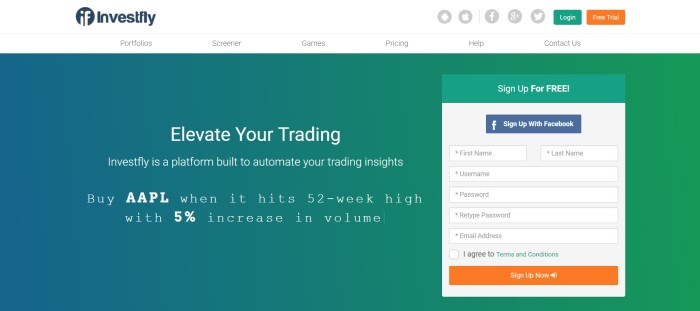 Investfly is another online trading platform with some interesting features, including the ability to practice trading with monthly online trading games (and there are prizes). Customers can build a virtual portfolio to manage and also interface live with their brokerage accounts using the Investfly system.
People who use Investfly can participate in the Investfly online forums, where they can share ideas and strategies with other investors. As they develop their investment strategies, they can automate their investment strategies, as well.
There are three investment pricing plans. One is free, and the most expensive plan costs around $50 per month. There's a free trial for one month for all paying plans.
Why You Should Promote Investfly: For potential customers, being able to practice trading in a virtual world and then transfer it to live accounts is a huge benefit.
8. Capitalist Exploits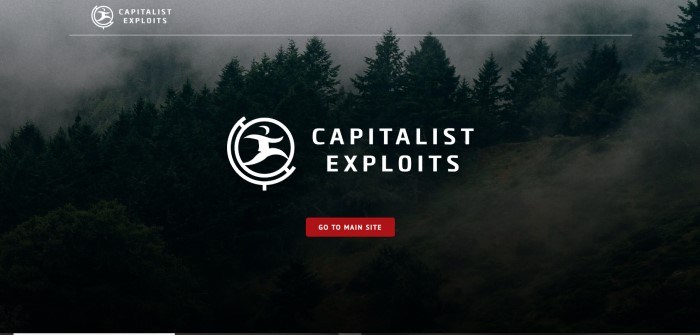 Affiliates can make money through Capitalist Exploits by selling membership subscriptions to its Insider program.
The Insider program includes a weekly newsletter, ongoing trade alerts, an active forum where traders can learn from each other, monthly question and answer sessions, and insights database, and how-to guides. This program costs $1575 per year.
Why You Should Promote Capitalist Exploits: There's a 30-day money-back guarantee for Insider, and this could take the risk out of buying for some people.
9. IQ Option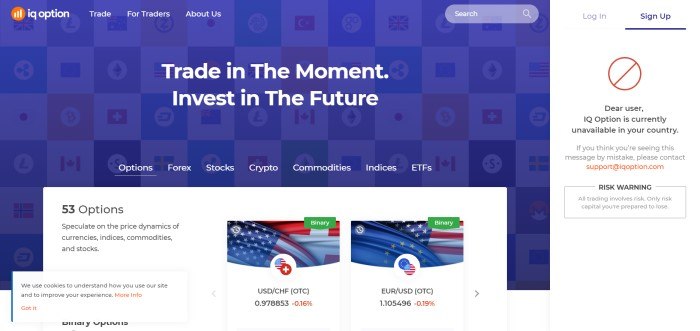 IQ Option is a trading company that has been in business since 2013. During that time, it's expanded globally, and now it does business in 178 countries. The affiliate program has more than 125,000 affiliates. Investors like the program because it's simple and convenient to use.
One great feature of this affiliate program is that you can get detailed information about traffic sources by geography right from your dashboard, which can help you tailor the way you promote IQ Option.
Why You Should Promote IQ Option: Affiliates earn commission on trade revenues for as long as their referred clients stay active with IQ Option brokers. The commission rate is incredible, too.
10. Trading View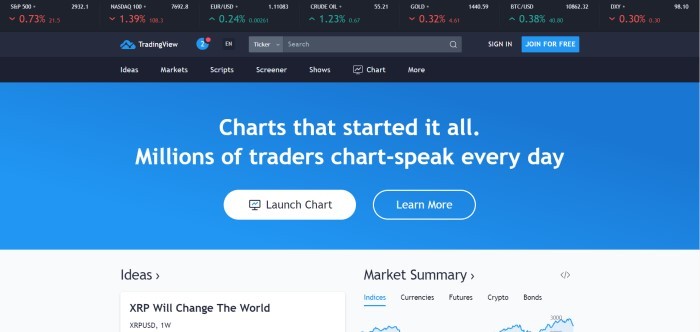 Trading View has a strong platform. This investment company deals in stocks and bonds, currencies, cryptocurrencies, CFDs, indices, and futures. One of its strongest features is its set of financial visualization aspects.
The platform is easy to use and is packed with information on charts and graphs that make sense. It also acts as a social network platform where traders can talk with other investors from across the globe, share information and learn from each other, and even make orders from their iPads.
Why You Should Promote Trading View: Affiliates receive 30% commission on all payments that their referrals make, no matter how long it's been since the referral was made.
Affiliate Website Ideas
Now that you've read about the top 10 stock trading affiliate programs, do you have any stand-out ideas for ways you can use them in your niche market websites? I have a few ideas to share that could jump-start your own niche ideas.
For example, a website about family-based investing could promote many of the companies listed above. It could also feature products designed to teach children about economics and investing, real estate services, and entrepreneurial management software.
A website focused on starting a retirement system later in life could also promote these companies, but it might also feature financial management software, retirement planning services, and insurance programs. Exercise programs, supplements, and natural treatments designed to increase health and prolong life could also be promoted on a website like this one.
What about a website on investing for millennial women? A niche website like this could promote trading programs, crypto-currency companies, and financial education courses, but it could also feature some out-of-the-box investing ideas such as collecting valuable antiques, art, or limited-edition products.
Boost Your Affiliate Earnings
These 10 affiliate programs are just the beginning of what's possible. There are hundreds of ways to earn affiliate commissions with your website, including product reviews, top 10 lists, how-to guides, and more
But what about traffic and conversions? How do you make sure your affiliate links get clicked?
I used the affiliate training here to turn my brand new website into a six-figure income generator in less than two years. Build a business, not just a pocket-money side project!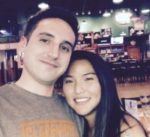 Nathaniell
What's up ladies and dudes! Great to finally meet you, and I hope you enjoyed this post. My name is Nathaniell and I'm the owner of One More Cup of Coffee. I started my first online business in 2010 promoting computer software and now I help newbies start their own businesses. Sign up for my #1 recommended training course and learn how to start your business for FREE!