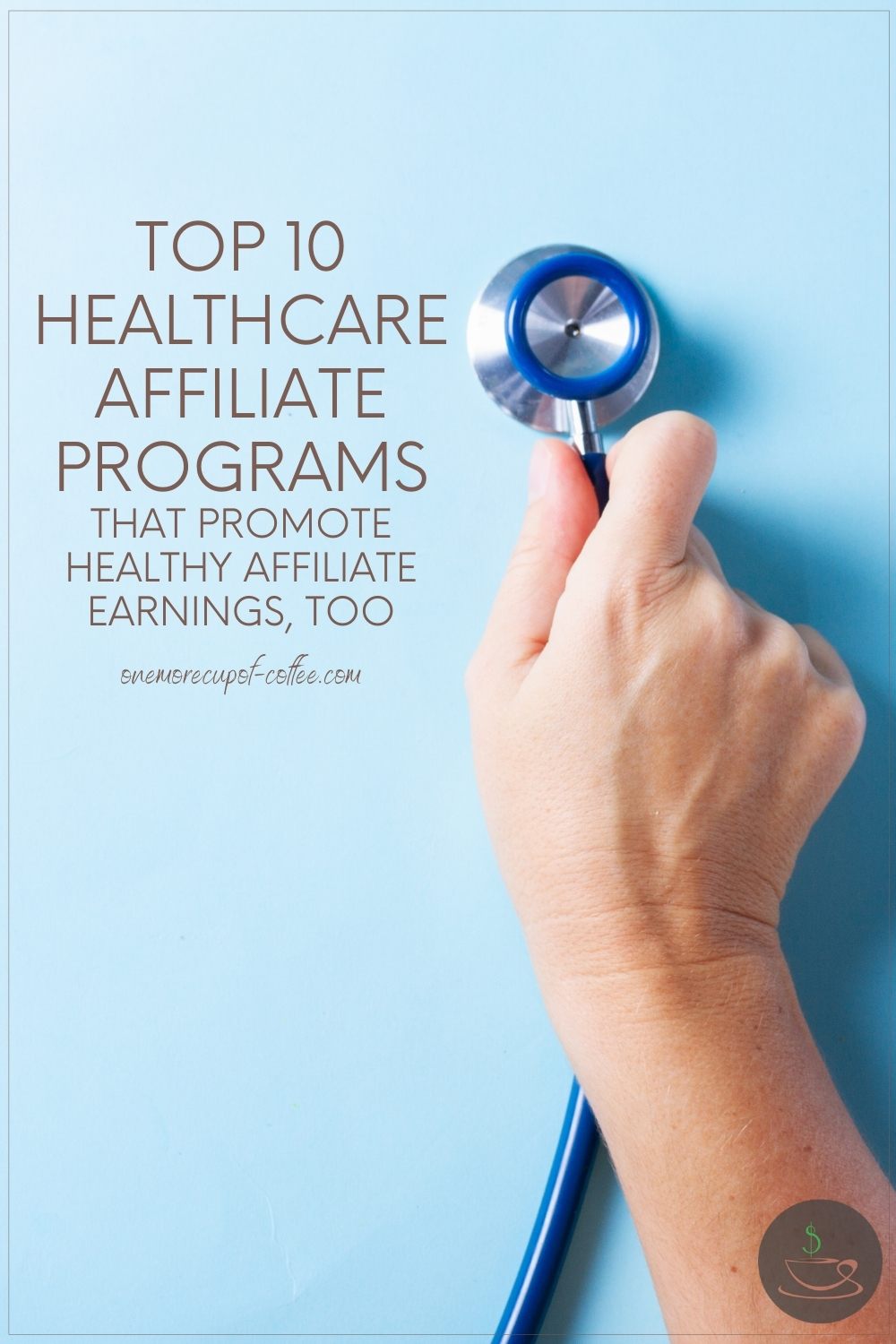 A friend who was injured in a car accident a few years ago opened my eyes to the expenses—and the necessity—of healthcare programs. While she recovered from various surgeries, she used an in-home hospital bed. She was also diagnosed with diabetes, and she began treatment, including daily shots and blood sugar tests.
This friend had great health insurance through her work, so the expenses weren't as overpowering as they could have been. However, healthcare is an issue for everyone, and global healthcare costs are rising at a rate of about 5.4%. They're expected to reach more than $10 trillion in 2022.
As customers struggle to find innovative ways to get the healthcare they need, affiliate marketers can help by matching them up with the companies that can help serve them best. This could range from herbal remedies and supplements to medical supplies, equipment, insurance, and even online doctor visits.
If you're interested in helping people get the healthcare they seek and making a profit as you do, read through this list of top 10 healthcare affiliate programs. You'll be able to get a feel for the kinds of healthcare companies that are available and how you might put them to work for you.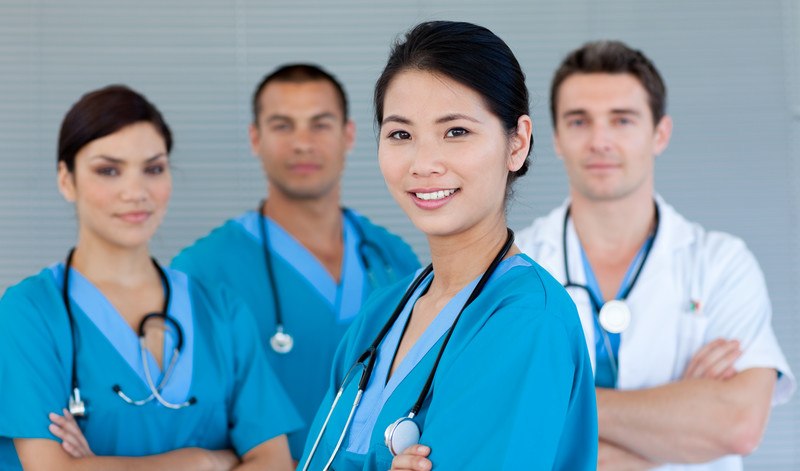 Healthcare Affiliate Programs
Sisquoc Healthcare
Health Products For You
eHealth Insurance
Integrated Health
Good Health Naturally
Health Plans Of America
Fitbit
True Health Labs
Cirrus Medical Network
Medical Supply Depot
1. Sisquoc Healthcare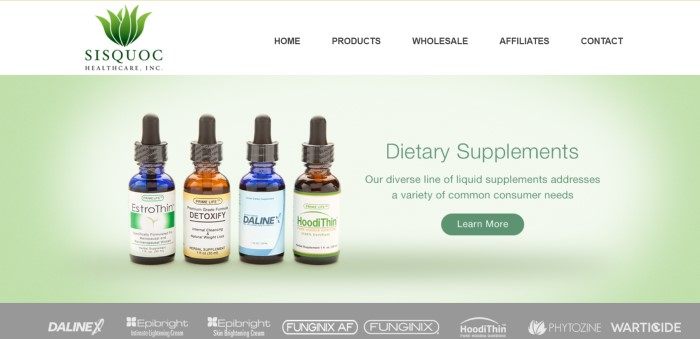 Sisquoc Healthcare carries a handful of dietary supplements to help with weight loss, detoxification, and oral health, but its main products are for the skin. Sisquoc is best known for its topical treatments for skin infections, fungal infections (such as ringworm), and wart removers, and only the best ingredients are used in the products.
This company also provides a small selection of skin brighteners and scar serum. The affiliate program is administered through ShareASale.
Why You Should Promote Sisquoc Healthcare: Although the products appear to be both safe and effective, there is no information on cookie length or commission rate, so it's difficult to tell whether an affiliate marketer could make much money with this partnership.
2. Health Products For You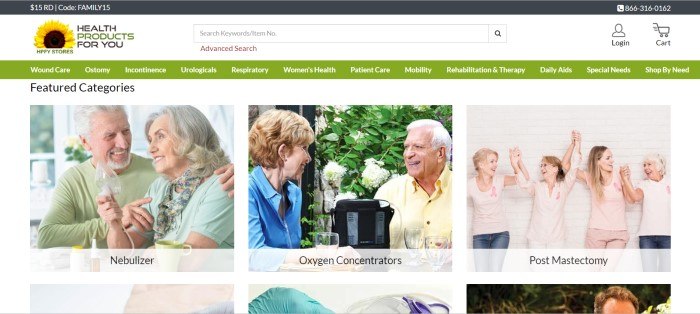 Health Products For You sells a nice range of health care products and home medical supplies, with the goal of making healthcare both affordable and accessible to everyone.
Instead of looking at over-the-counter medicines, this company sells items like wheelchairs, hospital beds, nebulizers, bedpans, and other items that would be used in hospitals or long-term care facilities. Customers can shop by the type of items they need, and products are sorted into categories like wound care, incontinence, urological issues, respiratory problems, women's health, mobility, and rehabilitation.
There are more than 20,000 products that can be promoted on affiliate marketing websites. The affiliate program is administered through ShareASale and CJ.
Why You Should Promote Health Products For You: Besides offering home healthcare products that are difficult to find outside of specialty stores, this company works to provide low prices for customers, and that could be a converting factor. There are occasional contests with cash prizes for affiliates, too.
3. eHealth Insurance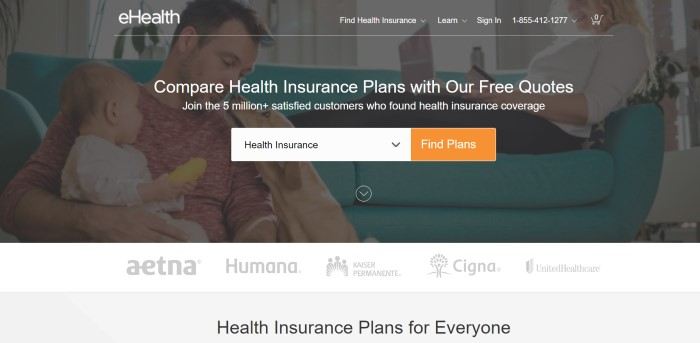 E-Health Insurance provides health insurance to businesses, families, and individuals, with more than 10,000 health insurance products online that customers can browse through and compare side-by-side. This company works with around 180 different insurance companies to be able to present these products.
Affiliates get paid a bounty whenever a referral submits an application for health insurance. The commission for dental insurance or short-term health insurance applications is $10. Applications for student health insurance bring in $20 each, and individual or family health insurance applications get a commission of $50 each. The highest commission level is $75, which is paid for applications for small business group health insurance.
Why You Should Promote e-Health Insurance: Customers can view quotes, compare policies, and apply for health insurance online, from one website. For affiliates, the commission structure is straightforward.
4. Integrated Health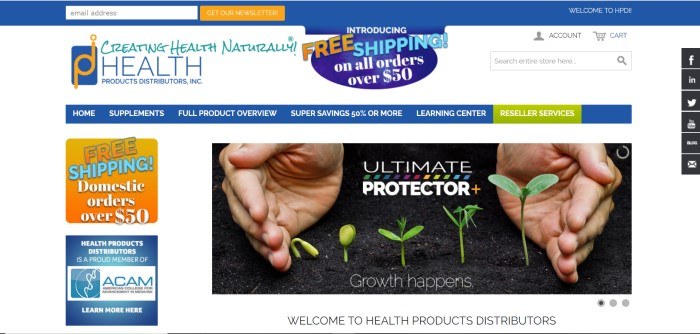 Integrated Health is the website for Health Products Distributors, Inc. This company designs products like supplements that are easy to absorb and gentle for people who have chemical sensitivity, with a large focus on dietary supplements such as vitamins and minerals. Shoppers can find products like hemp extract, magnesium oil, treatments for gut health, herbal formulas, and amino acids.
Affiliates who aren't already registered as Health Products Distributors, Inc. resellers will have to create an account before they can view individual product pages. The products are sold to resellers, so affiliate marketers would most likely need a niche market website that would target small business owners who sell healthcare supplements.
Why You Should Promote Integrated Health: The commission is good, and the products could be geared toward niches both for small healthcare businesses and for those who have chemical sensitivity.
5. Good Health Naturally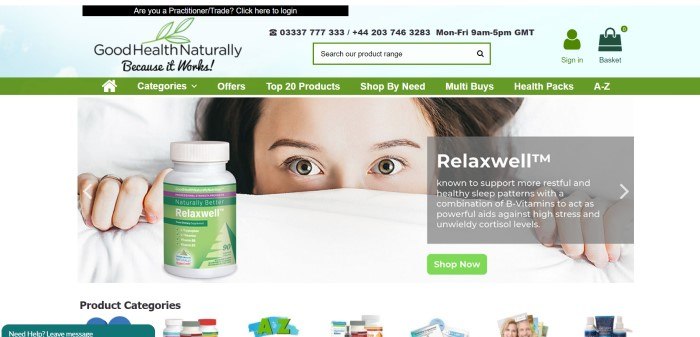 Good Health Naturally is a natural healthcare supplement company based in the UK. The full catalog has around 230 items, with products designed to help with the healing process, promote gut health, slow aging, boost the immune system, and even improve eye health.
Some products are sold in packs as well as individually for issues such as fertility, arthritis, or heart health. Good Health Naturally uses Post Affiliate Pro to run its affiliate program.
Why You Should Promote Good Health Naturally: The company holds periodic seminars to help affiliate marketers continually improve their selling skills, and it offers some offline selling programs, as well.
6. Health Plans Of America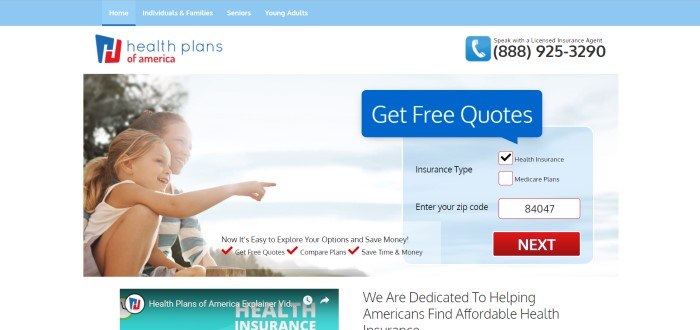 As with eHealth Insurance, Health Plans of America pays affiliates a commission for every submitted application for insurance. It also focuses on offering competitive health insurance quotes for individuals and families, seniors, and young adults, rather than on providing the insurance itself.
Besides health insurance, the Health Plans of America affiliate program pays affiliate commissions for submitted applications for other insurance types, including life insurance, home insurance, auto insurance, and even Medicare.
Why You Should Promote Health Plans Of America: While healthcare insurance quotes are the top priority for this company, the ability to branch out into other types of insurance could mean more versatility for affiliate marketers and possibly more avenues for revenue.
However, there's no commission or cookie length mentioned, so it's hard to get a feel for what an affiliate could actually make with this company.
7. Fitbit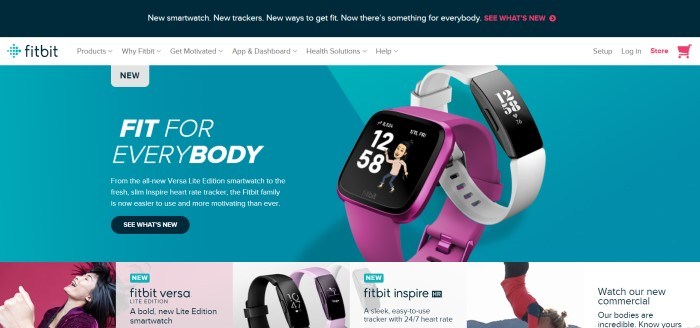 Fitbit is a smartwatch with a variety of different health-tracking benefits. Depending on the watch, wearers can get health coaching, join free workouts, track food intake and exercise, and monitor heart rates or conditions like diabetes.
Fitbit has 72% of the market share for connected health devices, and it's the #1-selling device of its type on Amazon.com.  It has strong social network capabilities, including challenges within the Fitbit community. Wearers can check their progress on charts and graphs, too.
Why You Should Promote Fitbit: This is both a high-end product (with watches costing $70-$250 each) and a well-known product. Shoppers will recognize the brand, and even the higher product value could mean a little more in affiliate commissions.
8. True Health Labs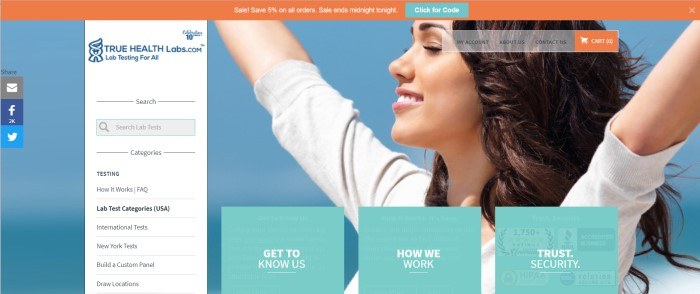 True Health Labs is an interesting service because it provides lab work for customers directly, without the prescription or recommendation of a doctor. Shoppers order the tests they want and pay for them online, and True Health Labs writes the orders for the tests. Then the customer goes to a draw location, has the lab work done, and waits for the rest results in the mail. The results usually come within ten days.
The appeal of the independent lab work that True Health Labs provides is that it allows customers greater participation in their own health care, including the ability to rule out or confirm suspected health concerns before they see their healthcare provider. This company is also a great partner for health bloggers, health and wellness coaches, and independent physicians.
Why You Should Promote True Health Labs: The commission rate is tiered, so you move from 10% commission for up to 10 sales per month to 15% commission when you generate more than 15 sales per month.
9. Cirrus Medical Network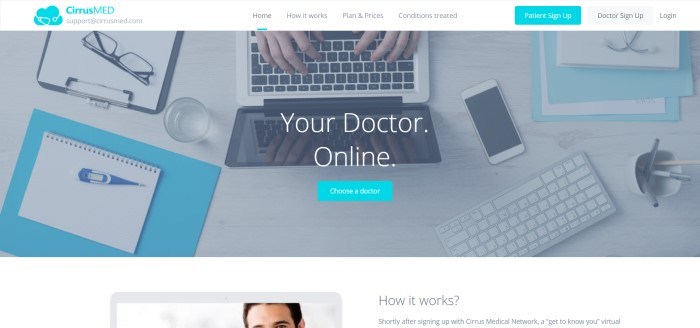 Cirrus Medical Network is an online concierge medical service that allows customers to visit a physician over the internet for some medical problems. People on Medicare can get access to a primary care physician this way, and it saves time and money for other people needing acute care.
Cirrus provides these services both through one-time online doctor visits and through monthly subscription services. The monthly services cost $59 for customers who pay month to month, but paying three months at a time or a year at a time brings the monthly cost down to $49 and $39, respectively.
Why You Should Promote Cirrus Medical Network: The medical concierge service industry is fairly new, with potential for a lot of growth. The commission rate and cookie length are both decent, too.
10. Medical Supply Depot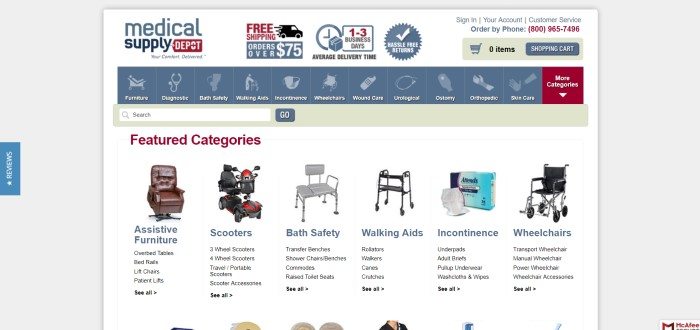 Medical Supply Depot sells medical and healthcare supplies for in-home use. Shoppers can find furniture such as hospital beds, as well as walk-in baths and bath safety products, diagnostic tools, walking aids and wheelchairs, wound care, urological issues, skincare, and even orthopedics.
The primary target audience is people who require in-home care and the family and friends who care for them. The products are priced fairly, and the company strives to deliver items quickly, work openly and honestly, and provide excellent customer service, which could be a draw for some aging shoppers.
The affiliate program is administered through ShareASale and Rakuten.
Why You Should Promote Medical Supply Depot: The commission is tiered, so the more you sell, the more money you can make per sale. The products have nice price tags, too, even when they're priced competitively, and this could result in more affiliate earnings.
Affiliate Website Ideas
Now that you've browsed through the top 10 healthcare affiliate programs, you might have some ideas for niche marketing websites where you could make use of them. If not, I have a few ideas to share that you can use as a springboard.
For example, you could create a website that focuses specifically on medical healthcare for children. Medical supplies, online doctor concierges, and specially-sized medical furniture and equipment could be featured here. You could also promote organic clothing or perfume-free bath and skin products for sensitive children, as well as subscriptions to soothing music services.
What about a niche website that focuses on all things leg-and-feet? Besides medical equipment like walkers and scooters, affiliates could promote orthopedics, specialty running shoes, and even novelty socks.
Another idea is a niche market website that zeroes in on wound recovery. A website like this one could promote all the wound-related healthcare products and equipment listed above. It could also feature online therapeutic resources for dealing with trauma, lawyer services, and job boards and resume services for those who need to find new careers.
Boost Your Affiliate Earnings
These 10 affiliate programs are just the beginning of what's possible. There are hundreds of ways to earn affiliate commissions with your website, including product reviews, top 10 lists, how-to guides, and more
But what about traffic and conversions? How do you make sure your affiliate links get clicked?
I used the affiliate training here to turn my brand new website into a six-figure income generator in less than two years. Build a business, not just a pocket-money side project!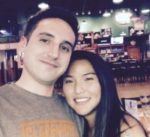 Nathaniell
What's up ladies and dudes! Great to finally meet you, and I hope you enjoyed this post. My name is Nathaniell and I'm the owner of One More Cup of Coffee. I started my first online business in 2010 promoting computer software and now I help newbies start their own businesses. Sign up for my #1 recommended training course and learn how to start your business for FREE!