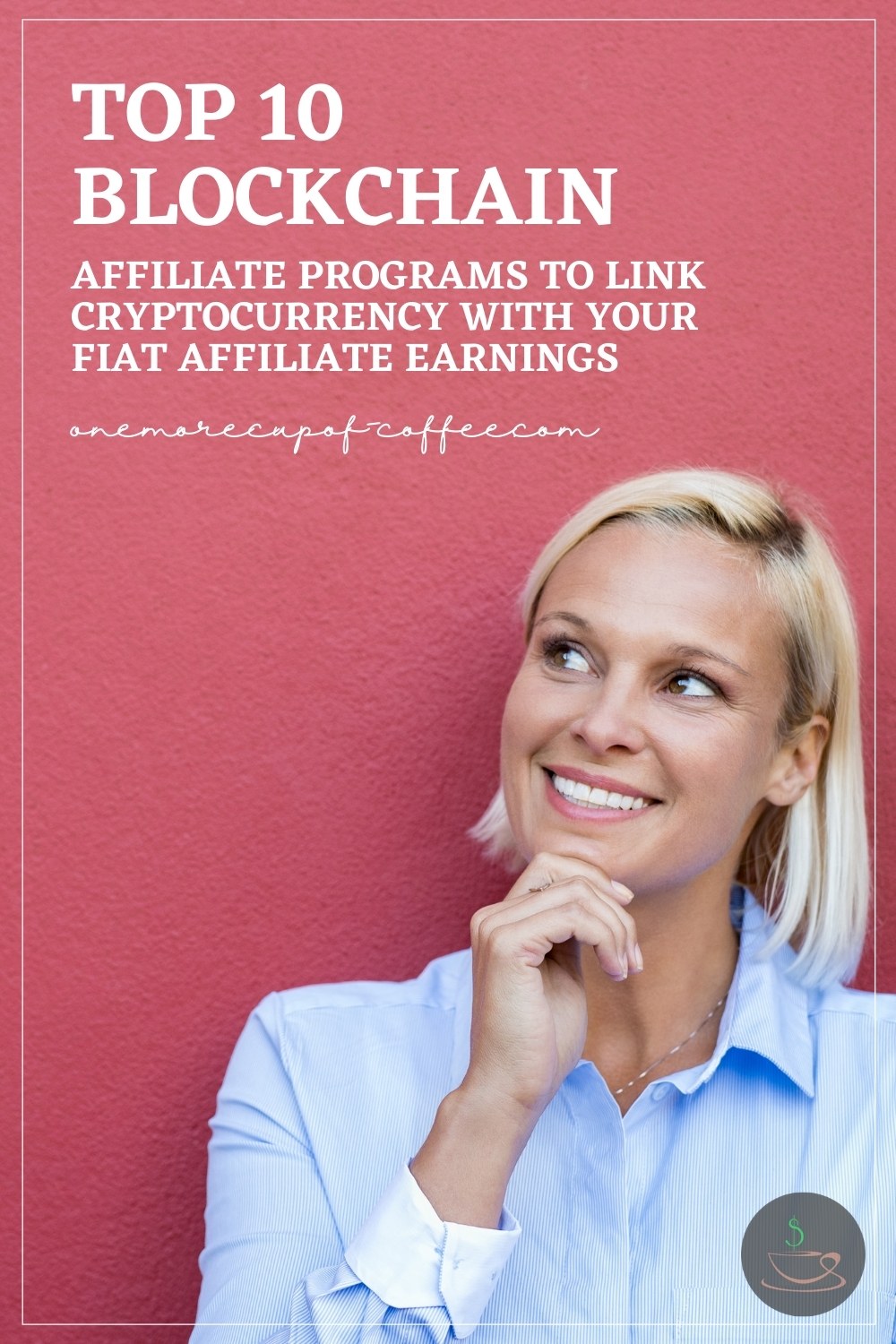 Blockchain is a list of records, or blocks, that are usually associated with bitcoin or another cryptocurrency and are linked using cryptography. Experts can view the blockchain to see patterns and get a feel for what's going on in the cryptocurrency world.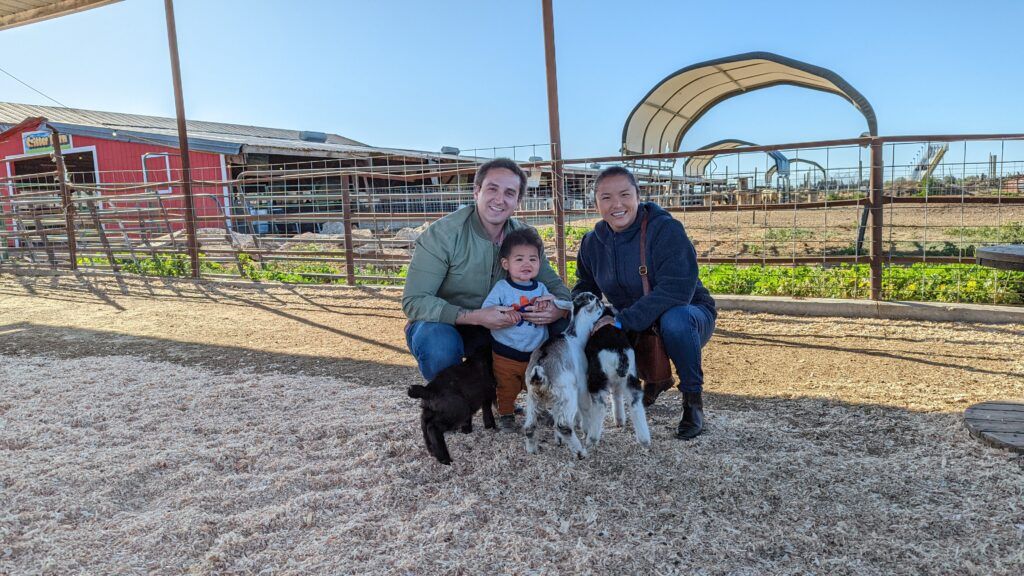 Are You Ready To Work Your Ass Off to Earn Your Lifestyle?
Are you tired of the daily grind? With a laptop and an internet connection I built a small website to generate income, and my life completely changed. Let me show you exactly how I've been doing it for more than 13 years.
It's tricky, but it can be lucrative, too. Blockchain companies now offer security solutions for blockchain or build the blockchain networks and then support and help to operate them. Cryptocurrency is only about a decade old, but there are new currency and blockchain companies emerging all the time.
For affiliate marketers, finding a good blockchain technology partner is one way to break into a fairly new market with a potential for super growth. If you're interested, read on to learn about these top 10 blockchain affiliate programs, and how they can impact your affiliate marketing efforts.
You can also try some crypto affiliate programs, depending on the niche focus of your website!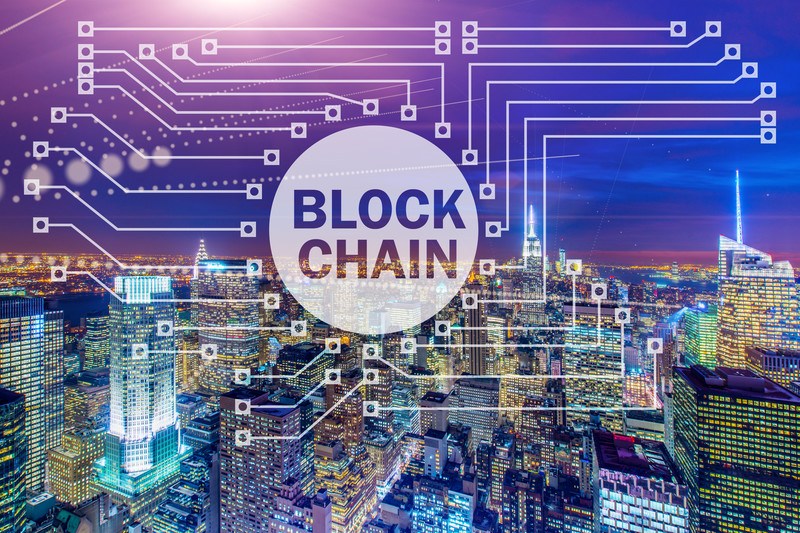 Blockchain Affiliate Programs
Hoqu
Blockchain Exchange
Changelly
Attrace
Coinbase
101 Blockchains
Local Bitcoins
RefToken
XCoins
Coinmama
1. Hoqu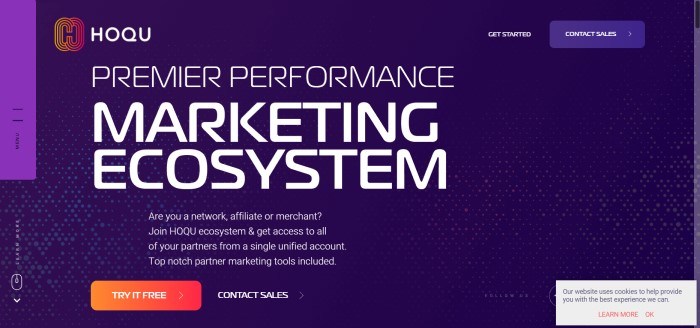 Hoqu is advertised as the world's first decentralized marketing platform, where affiliates and merchants can interact directly without needing a broker. The Smart contracts used on this platform save merchants about 45% of their advertising budget.
Affiliates can join this program for free, which is a big deal in the blockchain and cryptocurrency industry. Hoqu also offers a unified account, so affiliates can reach several networks without a lot of hassle. There's also a built-in tracker to help affiliates monitor how well their campaigns are doing.
Why You Should Promote Hoqu: The decentralized approach to blockchain creates more efficiency for both affiliates and the merchants they work with.
2. Blockchain Exchange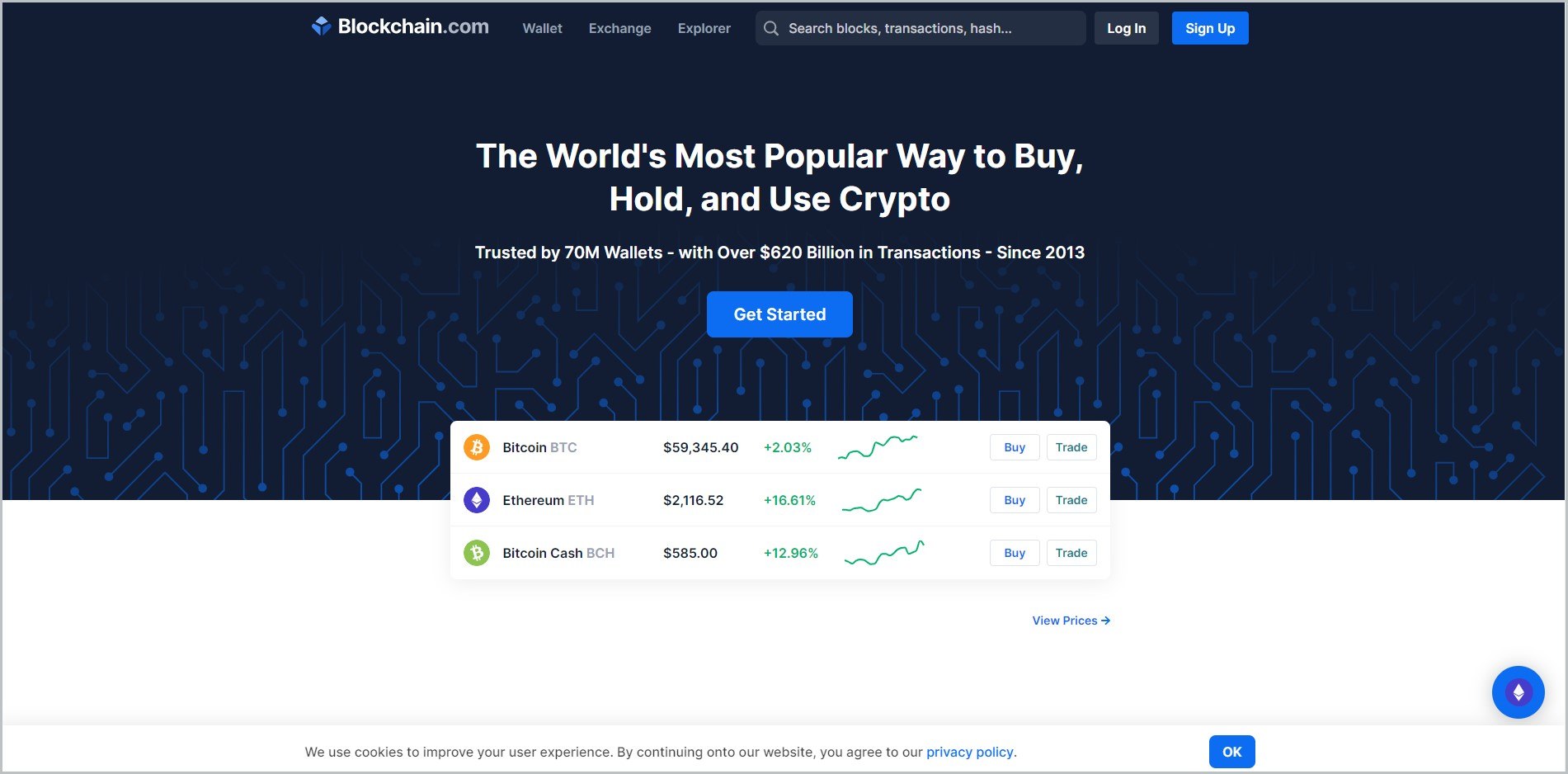 Blockchain Exchange is a crypto trading platform that brings institutional-grade speed, reliability, and liquidity to interested investors. They believe that retail investors need a better exchange to power their trades. And with Blockchain Exchange, they can view the markets, check the status of orders, make deposits, withdraw funds, and trade crypto-assets.
The Blockchain Exchange is intended for traders who are looking for a fast, intuitive, and simple trading experience. They are committed to continuous innovation and are looking forward to adding more order types and more trading features in the coming months, to help you make sense of the markets.
Their affiliate program is managed in-house, every time you refer a new customer you'll earn 50% of their fees for 6 months.
Why You Should Promote Blockchain Exchange: Aside from the generous commission, they are a company of veterans from big firms like Google, Goldman Sachs, NYSE, and TD Ameritrade.
3. Changelly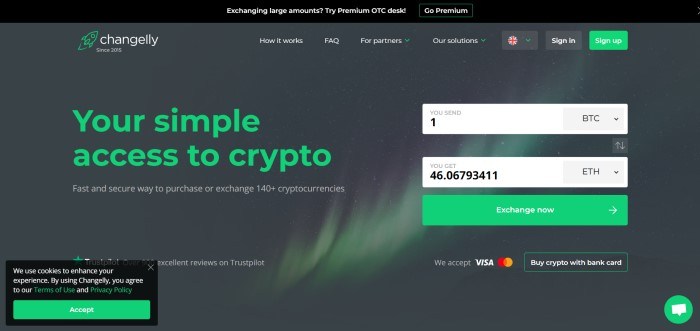 Changelly is an instant exchange program that offers affiliates two ways to make money. The first way is to place the Changelly widget on your website. When people click and make an exchange, such as from Bitcoin to Ethereum, you get 50% of the profit. The second way is an exchange button with a referral link.
One nice thing about Changelly is that it works with more than 140 different types of crypto-currencies. Transactions take from 5 to 30 minutes and cost a flat rate fee of 0.5%.
Why You Should Promote Changelly: The 50% commission and 90-day cookie length are both decent. The widget idea is also great because customers can make exchanges right away without having to go Changelly's external website.
4. Attrace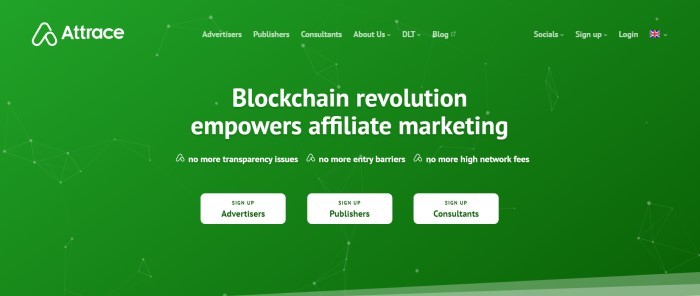 Attrace is a blockchain company with a customized blockchain that allows direct interaction between affiliates and the merchants they partner with. The commission rate is a float of $0.5%. Unlike many affiliate programs, the payout with Attrace is immediate.
Because of the open nature of this company and its smart contracts, it's easier for affiliates to join the program, and the high network fees are gone.
This company is still evolving. The first release of the publisher and merchant dashboard occurred in June 2019, and the full operational Attrace network is scheduled to go online in August 2019.
Why You Should Promote Attrace: Commissions from Attrace are paid out immediately in normal currency.
5. Coinbase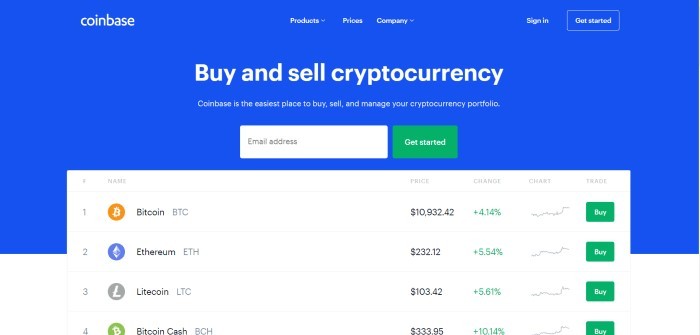 Coinbase helps customers trade cryptocurrencies like Bitcoin, Litecoin, Ethereum, and XPR. The system is set up to help promote cryptocurrency as the new financial system and get people who haven't yet used or traded cryptocurrency to give it a try.
Affiliates earn money when a new customer starts trading with Coinbase through affiliate promotions. The commission rate is 50% of the customer's trading fees for the first three months.
Why You Should Promote Coinbase: Coinbase works to make trading cryptocurrency easy even for beginners. This could help to convert some customers who might otherwise be a bit jittery about trying a new financial platform.
6. 101 Blockchains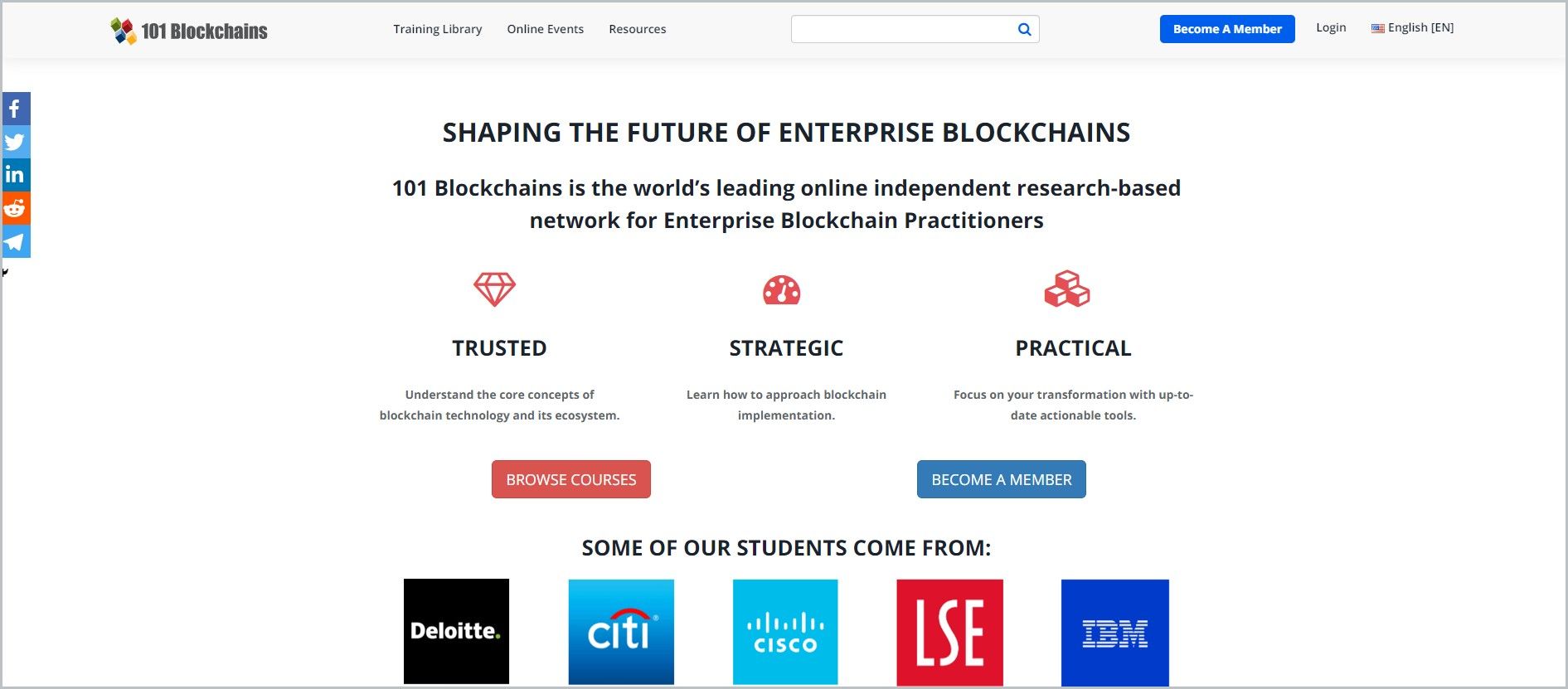 101 Blockchains offer world-class training courses and industry-recognized certification programs that help professionals upgrade their skills. They are a team of researchers, instructors, and subject matter experts who are real-world industry professionals with intense knowledge and significant experience.
101 Blockchains' high-quality training consists of practical use-cases, virtual events, and on-demand webinars that will help you to excel in your career as an enterprise blockchain professional. They will help you broaden your area of expertise and learn strategic approaches that enterprises use.
They partnered with ShareASale to administer their affiliate program.
Why You Should Promote 101 Blockchains 101: Aside from the generous commission, 101 Blockchains is a renowned name among the top Enterprise Blockchain Certification and Training Course Providers with an existing community of over 15,000 professionals.
7. Local Bitcoins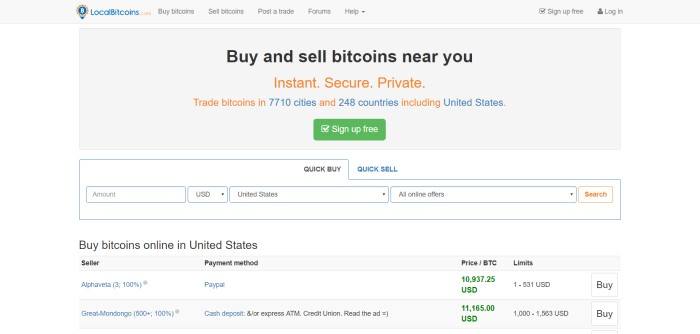 Local Bitcoins is one of the more up-front, easier-to-understand blockchain companies that offer affiliate programs. With Local Bitcoin, it's clear from the beginning that your payments will come as Bitcoin deposits, and that affiliates get paid daily.
This company is a person-to-person trading site where users can post the bitcoins they have for trade and what their exchange rate and payment methods will be. Your affiliate earnings start when customers sign up through your affiliate link and make trades. You get a 20% commission on the value of those trades, every time they trade, for a year.
Local Bitcoins is another decentralized blockchain company, so the deals are fast and transparent.
Why You Should Promote Local Bitcoins: This company is easy to work with and easier to understand than some of the other blockchain companies. It's also nice to get a feel for how much you can make, even if it's in Bitcoin, and the 20% commission is a nice rate.
8. RefToken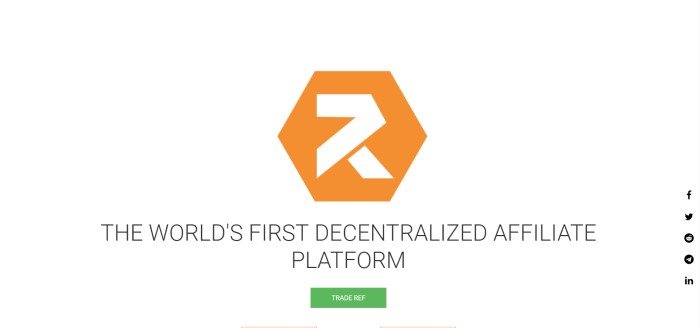 RefToken specializes in connecting app developers who use blockchains with marketers who can help their ideas spread across the globe. As another decentralized blockchain company, this business also uses smart contracts that allow merchants and affiliate marketers to make deals without a middleman.
RefTokens are built on the Ethereum blockchain and traded under the name REF. In 2018, 1 million REF were in circulation.
Why You Should Promote RefToken: Because RefToken is part of the Ethereum blockchain, this could be a good option for new customers who like the idea of Ethereum better than other cryptocurrencies. However, this is another company where it's difficult to tell how much you could make as an affiliate.
9. Xcoins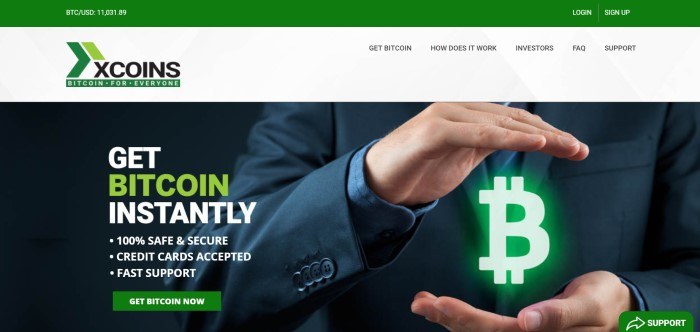 Xcoins is a peer-to-peer Bitcoin trading site that has a high rate of repeat customers. 70% of new customers who trade come back to the site to trade again the next day.
This company offers a commission of 50% on all transaction fees, which are around 5% of the total trade rather than the 1% that's offered by many other companies.
Why You Should Promote Xcoins: Besides the high commission rates, Xcoins is notable because of its lifetime cookie. This means that any time a customer uses the site, no matter how many times they've used it or how long it's been, the referring affiliate will still earn commissions.
10. Coinmama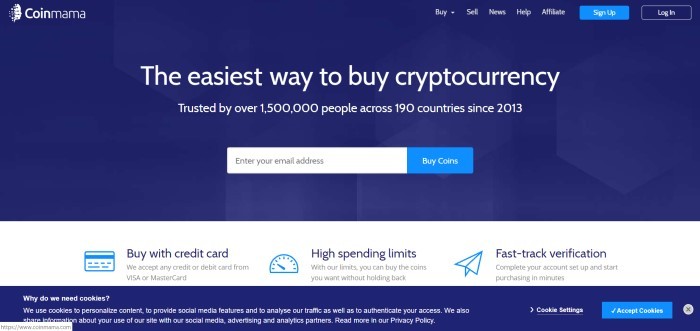 With Coinmama, affiliates get paid in Bitcoin every month. Because the commissions are unlimited, affiliates continue to make money from repeat customers. The more customers they refer, the more they can earn, which means monthly affiliate earnings can grow significantly over time.
Coinmama is a worldwide company serving around 190 different countries and 1.5 million people. There's a high spending limit with this company, so customers can buy a lot of Bitcoin at once—and this could translate to more affiliate earnings.
Why You Should Promote Coinmama: The lifetime cookie length is one of the biggest perks, and the 15% commission is nice, too.
Bonus:
Blockgeeks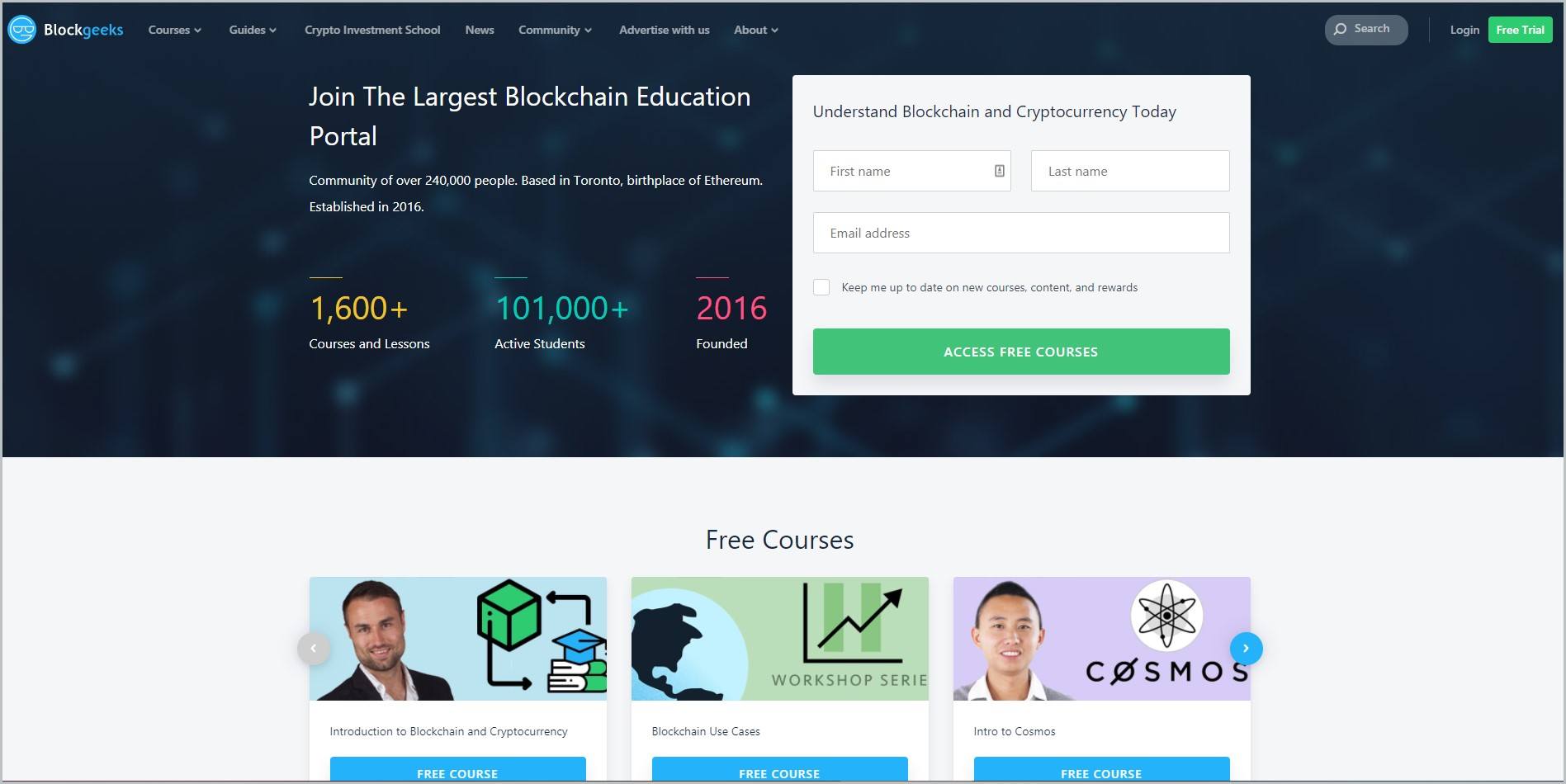 Blockgeeks offers innovative online guides and courses to help anyone make better sense of the complex world of blockchain and cryptocurrency even without significant knowledge in programming or mathematics. They are basically removing the high barrier to entry in the blockchain world.
Blockgeeks is basically removing the barrier in entering the blockchain world by helping you to easily understand breakdowns for every aspect of this revolutionary technology. They have a world-class course catalog, developer outreach, and hackathon, and lectures.
Blockgeeks's affiliate program offers up to 25% commission on eligible purchases that referrals make on Blockgeeks. Affiliates can choose from hundreds of courses and specializations to promote.
Why You Should Promote Blockgeeks: They have quickly become the premier source for blockchain and cryptocurrency education with over 1,600 courses to offer.
Modex BCDB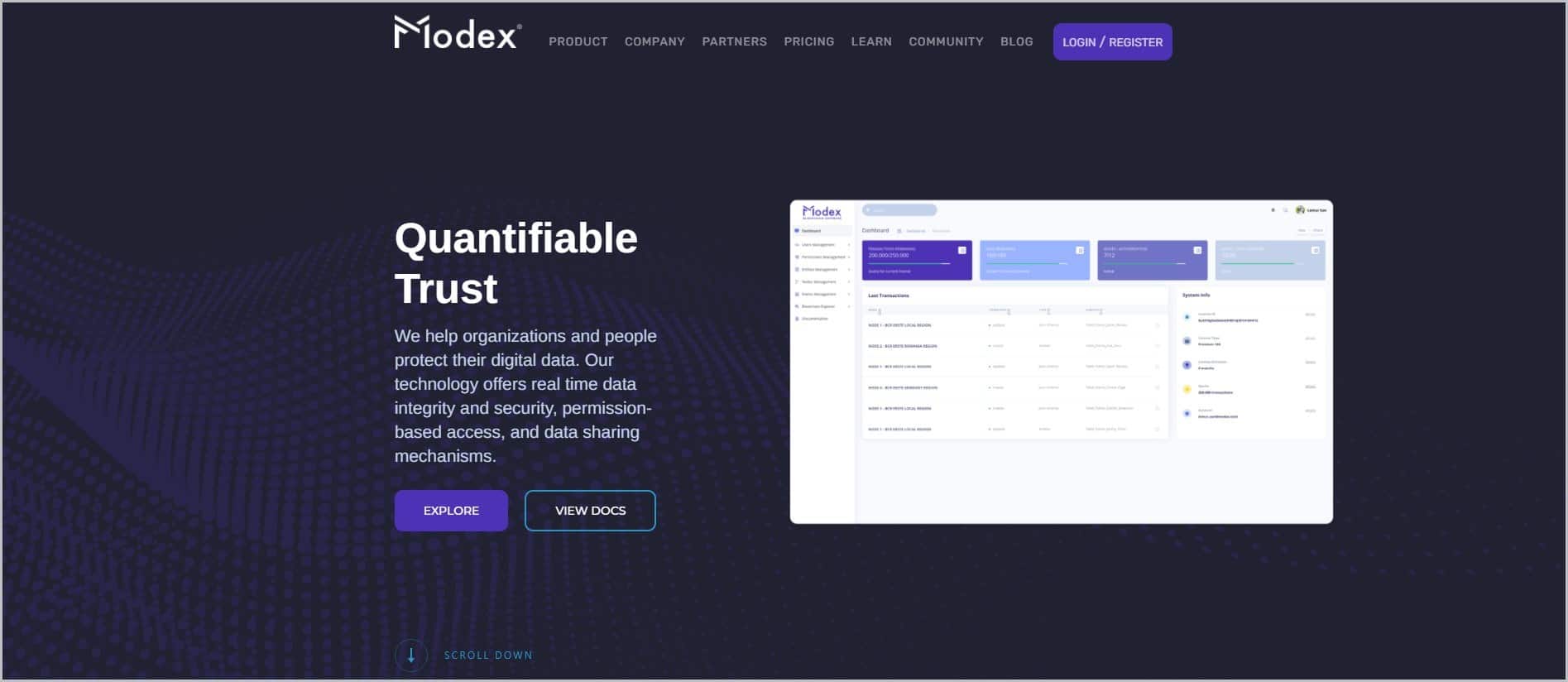 Modex BCDB is not a blockchain or a database engine – it's a unique integrator of both. Modex BCDB is designed as a middleware that is installed between clients' software and their legacy database systems. Their product links the database to a blockchain network, but does not eliminate the database component and rather adds a set of ready-made functionalities to deliver a unique combination of benefits.
By acquiring the ready-made Modex BCDB license, businesses will be able to benefit from the decentralization, data integrity assurance, high availability and scalability, improved security, and faster way to manage business-relevant data records.
Why You Should Promote Modex BCDB: They have developed a patented solution so it doesn't compete with the 'big companies in the market and is continuously looking for ways to integrate their solutions and cooperate with existing providers.
Affiliate Website Ideas
Now that you've read about the top 10 blockchain affiliate programs, can you see a way to use them in your affiliate marketing efforts?
Many of these companies pay out in cryptocurrency, so finding a way to fit them in with your normal niche market websites could be a little tricky at first, and it could involve promoting pairs of items together. Here are a few ideas to get you started.
IDEA #1: If you have a gaming website, you could promote online gambling and gaming sites that allow users to pay in cryptocurrency. You could also promote websites like Coinmama or Xcoins to allow customers to get more Bitcoin or other currency quickly. This has the added benefit of transferring your gaming referrals to another one of your promotion ideas, so you can make money from a single customer on multiple websites.
IDEA #2: If you have a niche market website that focuses on finding the best gifts for people you care about you could promote websites like egifter.com that allow customers to purchase gift cards with cryptocurrency. Then you could also promote websites like Changelly to allow customers to buy more Bitcoin on the spot if they need it.
IDEA #3: Young people are very interested in using crypto as an investment vehicle, or even as a retirement hedge. A niche market website that focuses on helping women ages 18-30 learn to invest wisely in their futures could promote companies like Coinbase that are easy to work with and understand. Books and videos by financial gurus like Suze Orman could be featured here, as well as promotions for retirement systems and loan companies.
Boost Your Affiliate Earnings
These 10 affiliate programs are just the beginning of what's possible. There are hundreds of ways to earn affiliate commissions with your website, including product reviews, top 10 lists, how-to guides, and more
But what about traffic and conversions? How do you make sure your affiliate links get clicked?
I used the affiliate training here to turn my brand new website into a six-figure income generator in less than two years. Build a business, not just a pocket-money side project!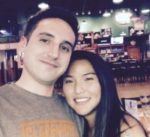 Nathaniell
What's up ladies and dudes! Great to finally meet you, and I hope you enjoyed this post. My name is Nathaniell and I'm the owner of One More Cup of Coffee. I started my first online business in 2010 promoting computer software and now I help newbies start their own businesses. Sign up for my #1 recommended training course and learn how to start your business for FREE!