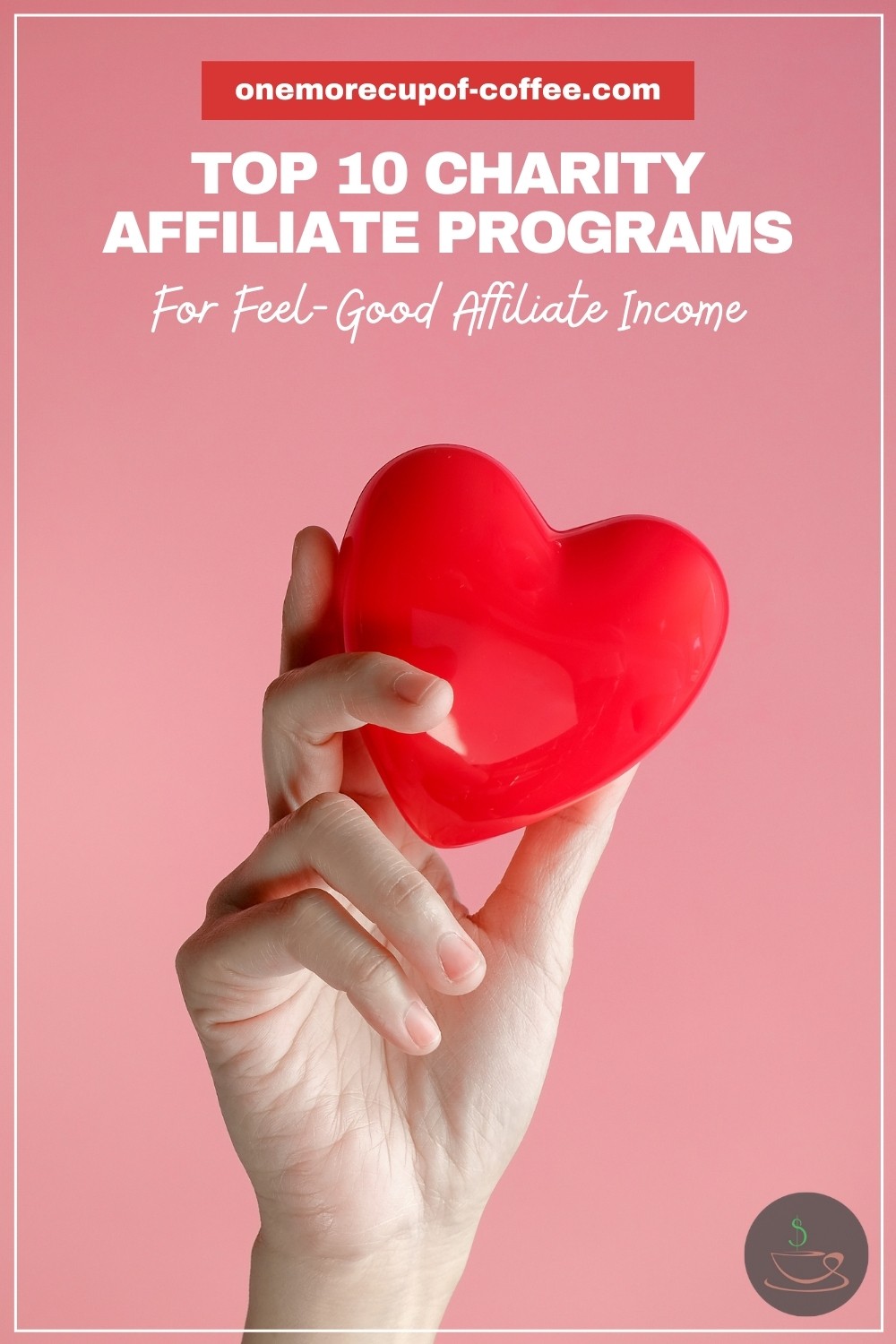 Have you ever bought Girl Scout cookies or dropped coins into a Salvation Army bucket? Did you ever send money to the local PTO, pledge money on a crowdsourcing campaign, or make a donation to a local Boys and Girls club?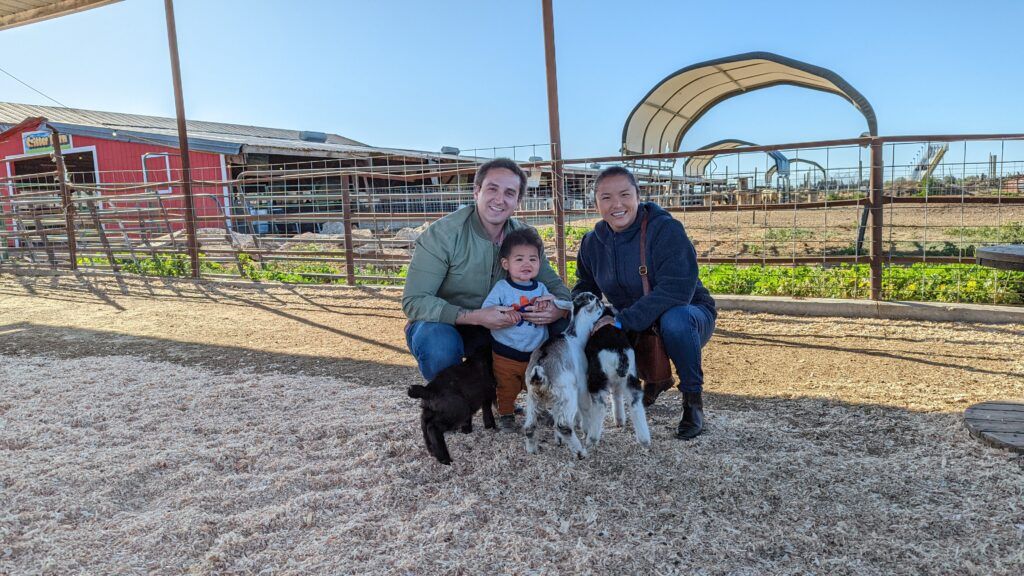 Are You Ready To Work Your Ass Off to Earn Your Lifestyle?
Are you tired of the daily grind? With a laptop and an internet connection I built a small website to generate income, and my life completely changed. Let me show you exactly how I've been doing it for more than 13 years.
Charitable giving covers a lot of different topics, from medical research and local sports teams to planting trees in tropical rain forests and paying for education in third world countries. Some charitable giving is geared toward individuals, and other opportunities target nonprofit organizations.
A lot of money goes to charities every year. In 2018, American individuals and organizations donated an estimated $427.71 billion. It was a record year. Crowdsourcing, fundraisers, and specific causes all play a part in the money Americans spend on their favorite causes.
Affiliate marketing can provide consumers with opportunities to donate. The best charity affiliate programs include fundraising campaigns, crowdsourcing, direct sales with proceeds that go to specific causes, and even software that allows people to take donations on their websites.
If you're interested, read through this list of the top 10 charity affiliate programs. You might be able to see how to fit them into your niche market strategies. If not, I'll share some ideas at the end to get you going.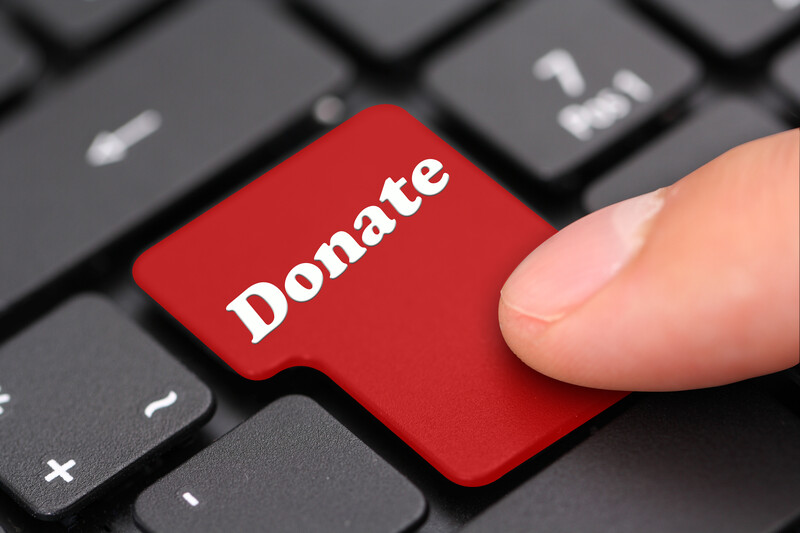 Charity Affiliate Programs
Greater Good
CARE
GiveWP
Krowdster
Donorbox
Fundraising
Omaze
OrgHunter
Oxfam GB
Brides Against Breast Cancer
1. Greater Good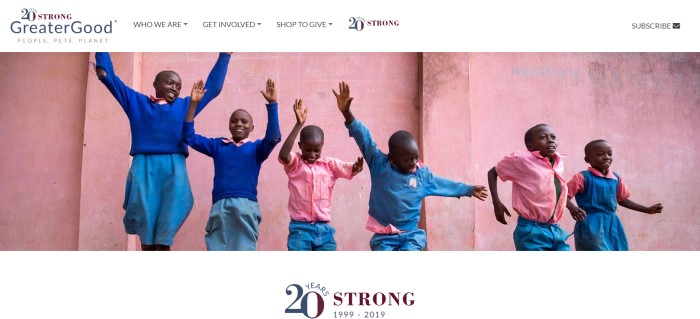 Greater Good sells a variety of different items to help raise money for causes that matter to customers. These include organizations such as the Animal Rescue Site, The Hunger Site, The Breast Cancer Site, The Literacy Site, The Rainforest Site, and more.
Products that are sold on this website include clothing, jewelry, kids' toys, games, home décor, bath and body items, bags, and shoes. The website has a sale tab and a tab for special donations, as well. Shoppers can also visit the Greater Good stores tab to shop in stores that donate to the specific causes they're most interested in.
Greater Good has two affiliate programs. One is dedicated to promoting Greater Good on social media websites. The other affiliate program, which focuses on niche market websites, is administered through Commission Junction. The average order value is $40.
Why You Should Promote Greater Good: So far, Greater Good has donated more than $60 million to charities around the world.
2. CARE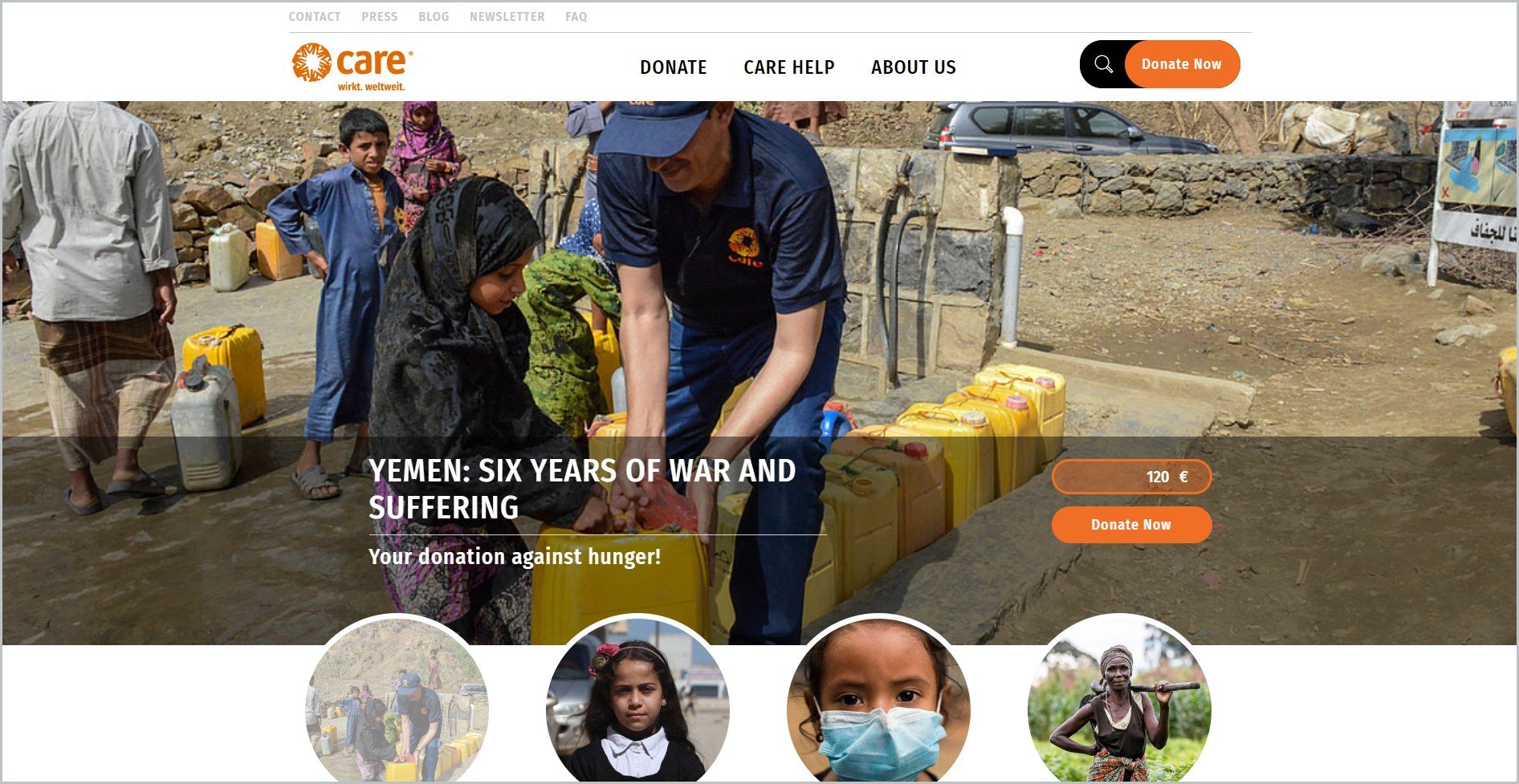 CARE is a registered, non-profit and benevolent association. They are one of the largest aid organizations in the world. They have more than 10,000 employees that are committed to overcoming poverty, hunger, and illness.
CARE which stands for Cooperative for American Remittances to Europe now supports projects in 100 countries. They provide help politically, denominationally, and ideologically independent.
CARE's affiliate program is being administered by FlexOffers.
Why You Should Promote CARE DE: A general secretariat in Geneva coordinates the work of the member organizations, including CARE Germany.
3. GiveWP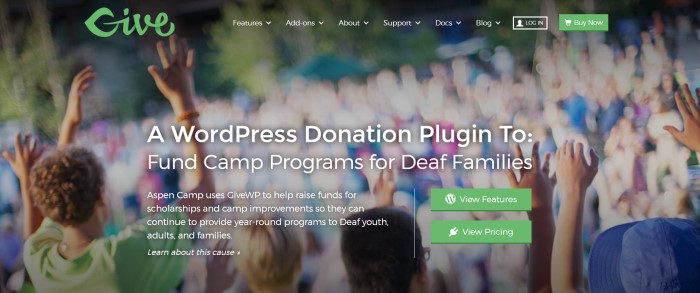 GiveWP is a WordPress plugin that allows WordPress websites to accept donations for their favorite causes while keeping customers on their website. There's a free version of the product, as well as add-ons that help with issues like recurring donations, tributes, currency switchers, using Stripe, and PDF receipts.
Paid plans range from $20-$40 per month, and they are all billed annually. The company offers a 30-day, no-risk money-back guarantee, and customers can cancel their subscriptions anytime they would like to.
So far, GiveWP has had more than 60,000 installs and has raised more than $250 million for special causes.
Why You Should Promote GiveWP: The commission rate is decent, and the product could fit well with niche marketing strategies that tie into WordPress themes or plugins. The concept is intriguing for WordPress customers because it could boost their social value as well as allow them to raise money for their favorite causes.
4. Krowdster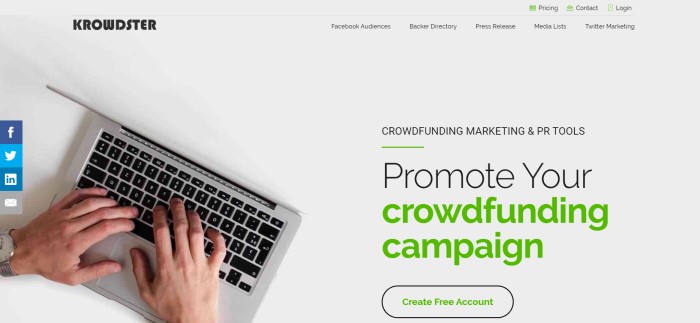 Krowdster is a crowdsource fundraising platform that can be used for a variety of different charitable giving needs.
This company is set up to help people and organizations who need donations reach their target audiences. For example, Krowdster provides custom audience lists for Facebook campaigns. It also offers a directory of backers who have donated before to crowdfunding campaigns on Kickstarter and Indiegogo, helps with Twitter marketing, and sends out press releases.
This affiliate program is available in all countries where PayPal operates, which is a plus.
Why You Should Promote Krowdster: The 20% commission rate is great for a crowdsourcing platform. The customer support for help with promoting fundraising campaigns could be a converting factor for people looking for donations, as well.
5. Donorbox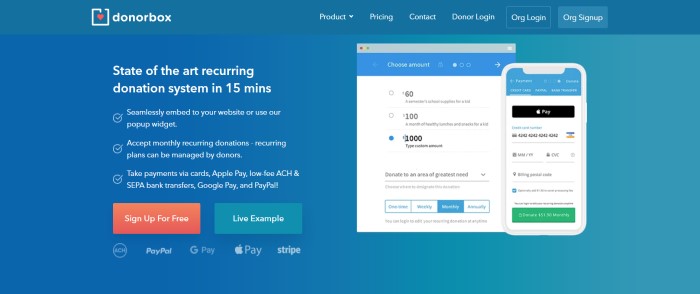 Donorbox is a donation platform that allows website owners to raise money. The platform can be used for politicians, churches, nonprofit organizations, and more.
One of the features of Donorbox is that it allows customers to make donations through a variety of different payment channels, such as Apple Pay, Google Pay, PayPal, and individual banks. Customers can set up recurring donations or donate one time, and they can opt whether or not to pay for the processing fees on their donations.
Donorbox works with multiple currencies. Customers who donate can also use the Double-Your-Donation feature to encourage the companies they work for to match their contributions.
Using Donorbox is free for organizations that collect less than $1,000 per month. For those that collect more than $1,000 per month, the fee is 1.5%. There are additional fees for add-on integrations such as the Double-Your-Donation feature, MailChimp, and SalesForce, as well as processing fees for financial institutions and programs like Stripe.
Why You Should Promote Donorbox: This program has a lot of features, as well as a free version, and it can be used to raise money for politicians or other individuals as well as for nonprofit organizations.
6. Fundraising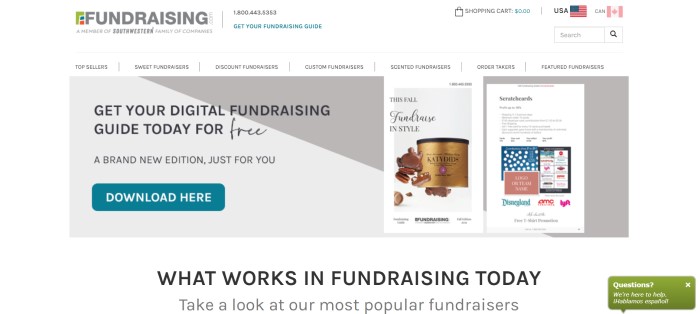 Fundraising is an online fundraising company that allows nonprofit groups such as schools and churches to raise money through online purchases. The company offers a variety of different fundraising campaigns such as orders for beef jerky, cookie dough, pretzel rods, chocolate, and candles.
Customers who are interested in fundraising events can shop for specific types of events. The tabs at the top of the website organize campaigns into categories that feature sweets, coupons and discounts for local events or businesses, tee shirts and sports apparel, or scented gifts.
Affiliate marketers are provided with text links and banner ads to help them promote Fundraising.
Why You Should Promote Fundraiser: Affiliates get $3 for the fundraising guide requests even though the guides are provided to customers for free.
7. Omaze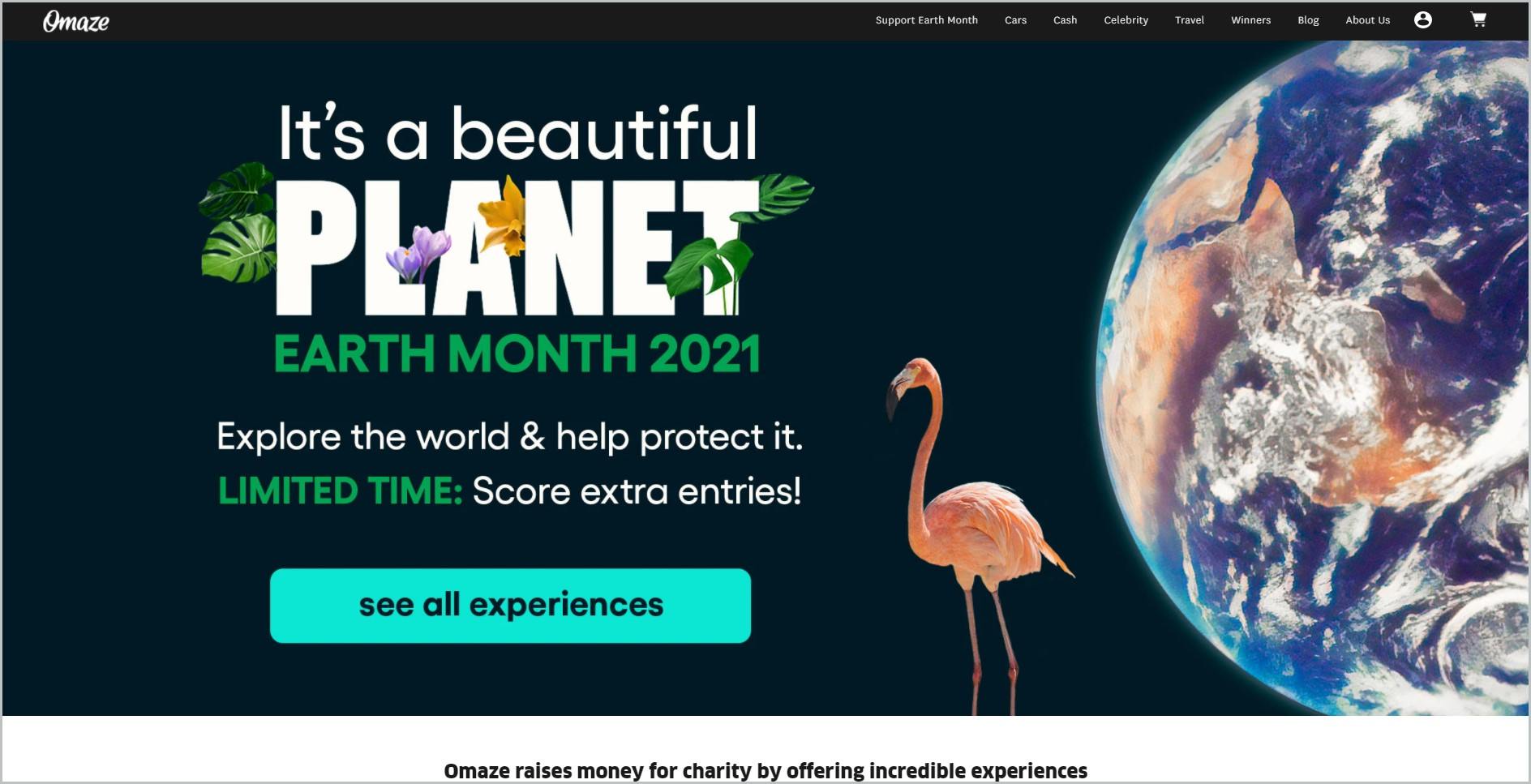 Omaze is an online fundraising platform, they offer once-in-a-lifetime experiences and exclusive merchandise in support of critical causes. People from more than 180 countries have donated to over 350 charities, driving new levels of awareness, and raising more money for charities.
They aim to make giving as fun and easy as possible. One can get the chance to live their dream experience, influencers support the causes they're passionate about, and charities can spend less time fundraising, and more time making an impact.
Omaze partnered with ShareASale to oversee their affiliate program.
Why You Should Promote Omaze: They have raised over $130 million to charity. Their model democratizes traditional auction-giving by offering people the chance to have a once-in-a-lifetime experience.
8. OrgHunter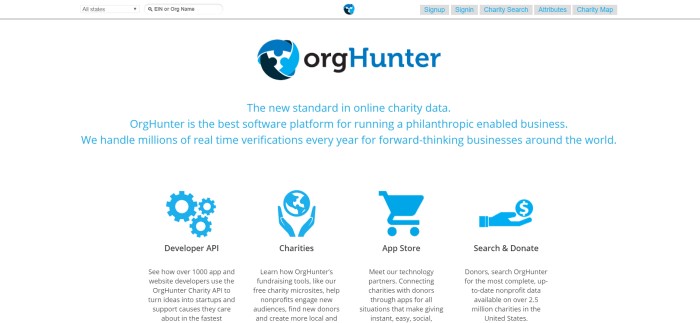 OrgHunter is a software platform that tracks charity data and helps businesses to run philanthropically. With OrgHunter, customers can add the ability to take donations through WordPress or Drupal without needing to add new code.
OrgHunter offers free charity microsites to help nonprofit organizations. Another nice thing about this company is that it provides data on more than 2.2 million charities in the United States, which donors can browse through when they're searching for the causes they want to give to.
OrgHunter has been featured on Forbes, ABC, ESPN, and TCPalm. The program is easy to set up.
Why You Should Promote OrgHunter: The ability to look through the data on charitable organizations could be helpful for some customers, and OrgHunter partners with more than 1,000 different technology companies, so there are a lot of options. However, the website doesn't list any information about the cookie length or commission rate.
9. Oxfam GB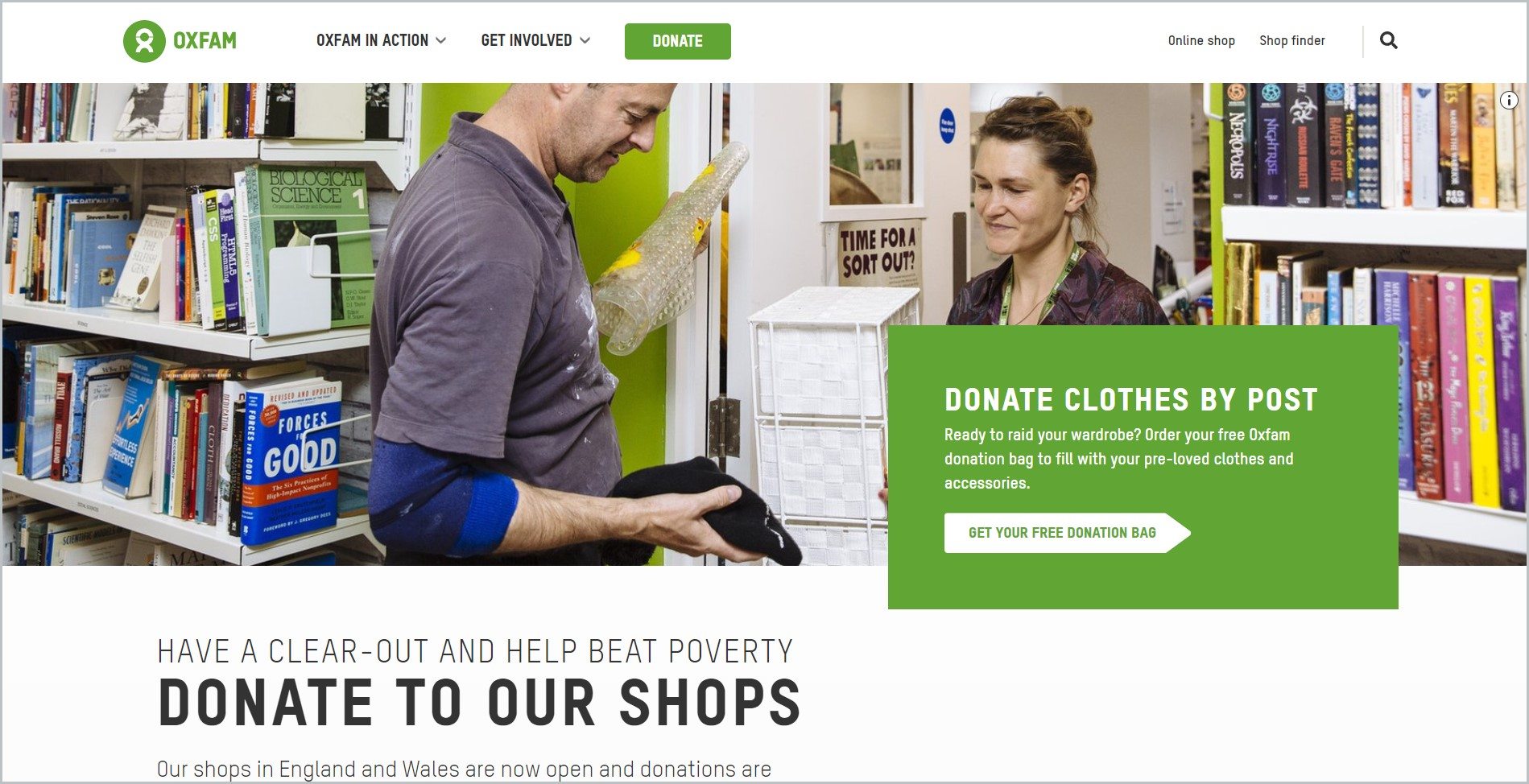 Oxfam GB is the leading UK charity fighting global poverty. They are a global movement of millions of people who believes that with the world's rich resources poverty should be avoidable.
Donations from supporters provide them with long-term funding plans to encourage change and to finance vital work around the world. Oxfam works in 67 countries across the world and works with over 3,500 partner organizations, allies, and communities.
Oxfam GB's affiliate program is being administered by Awin.
Why You Should Promote Oxfam GB: Over 4 million people got access to clean water, 2 million people got food, and 1.7 million women were supported to exercise their rights through Oxfam and their partners.
10. Brides Against Breast Cancer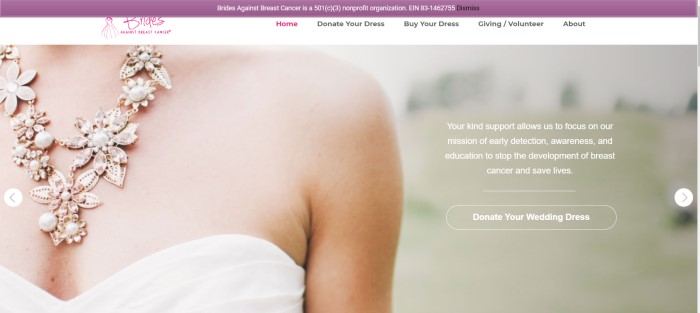 Brides Against Breast Cancer is a nonprofit organization that helps brides buy affordable wedding dresses. This organization also donates to cancer-related charity causes and promotes early detection of breast cancer.
Women who don't want their wedding dresses anymore can donate them to Brides Against Breast Cancer, which resells them to new brides. The average sale price is $650.
Donors can also give money to help promote awareness and early detection of breast cancer or volunteer to help out with local events.
Why You Should Promote Brides Against Breast Cancer: This company had a charity-to-work ratio of 100% in 2018. For affiliate marketers, the commission rate is decent, too.
Affiliate Website Ideas
Now that you've read about the top 10 charity affiliate programs, how will you apply them in your niche market efforts?
You could start with a website focusing on hometown lifestyles. A website like this one could feature mom and pop businesses, tutorials on how to start your first local events, and even family-related topics. Local fundraisers and crowdsourced funding could also be featured on a website like this one.
Another idea is a website dedicated to helping elderly people stay healthy. Charitable giving for issues such as Alzheimer's disease and diabetes could be featured here, as well as home health care services and meal plans.
One more idea is a website about lifestyles with pets or veganism. Charitable donations for the Humane Society, PETA, and similar organizations could be featured here. Affiliate marketers could also promote pet insurance, dog training schools, and pet therapy programs.
Boost Your Affiliate Earnings
These 10 affiliate programs are just the beginning of what's possible. There are hundreds of ways to earn affiliate commissions with your website, including product reviews, top 10 lists, how-to guides, and more
But what about traffic and conversions? How do you make sure your affiliate links get clicked?
I used the affiliate training here to turn my brand new website into a six-figure income generator in less than two years. Build a business, not just a pocket-money side project!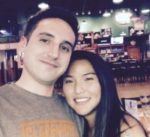 Nathaniell
What's up ladies and dudes! Great to finally meet you, and I hope you enjoyed this post. My name is Nathaniell and I'm the owner of One More Cup of Coffee. I started my first online business in 2010 promoting computer software and now I help newbies start their own businesses. Sign up for my #1 recommended training course and learn how to start your business for FREE!