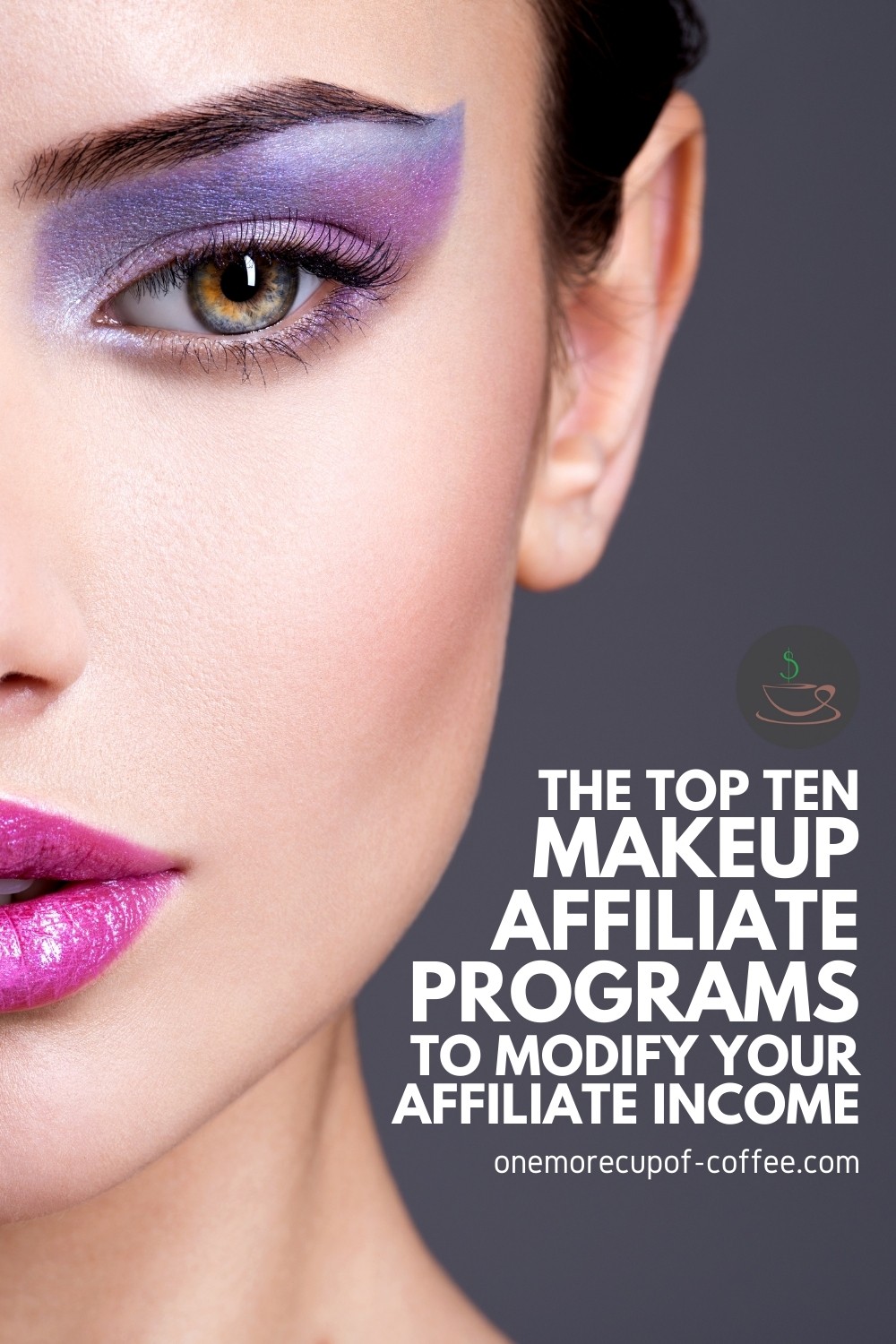 Some years back, there was a television commercial about a shy young woman who transformed her image and her life by wearing hot pink mascara. About the same time, there was a black and white commercial promoting a classic brand of luxury foundation. Those were the days when almost all of the girls I knew wore heavy blue eyeshadow.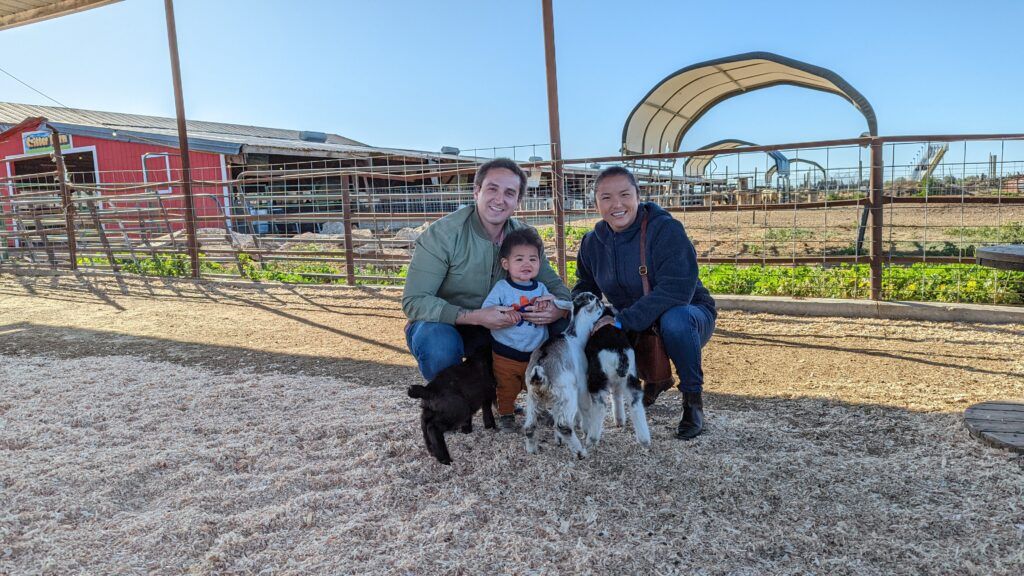 Are You Ready To Work Your Ass Off to Earn Your Lifestyle?
Are you tired of the daily grind? With a laptop and an internet connection I built a small website to generate income, and my life completely changed. Let me show you exactly how I've been doing it for more than 13 years.
Times have changed, and the makeup industry has continued to grow. In some ways, it's more subtle. Eyeshadow palettes are often designed to bring out eye color now rather than compete with it. However, the makeup industry is still growing. In 2016, the United States generated $84 billion of revenue through makeup sales.
That's a lot of lipstick, eye shadow, and foundation.
That's also an indication of a robust area for affiliate marketers to build niche websites and start partnering with makeup companies on their beauty blogs. In this article, I'll share the top 10 makeup affiliate programs so that you can get an idea of what's out there. My advice though? Find a niche and write specifically for that audience.
There are many types of makeup out there, and each one appeals do a different type of person. Envision who you want reading your blog. Don't promote everything to them, just a select few items that resonate with them specifically.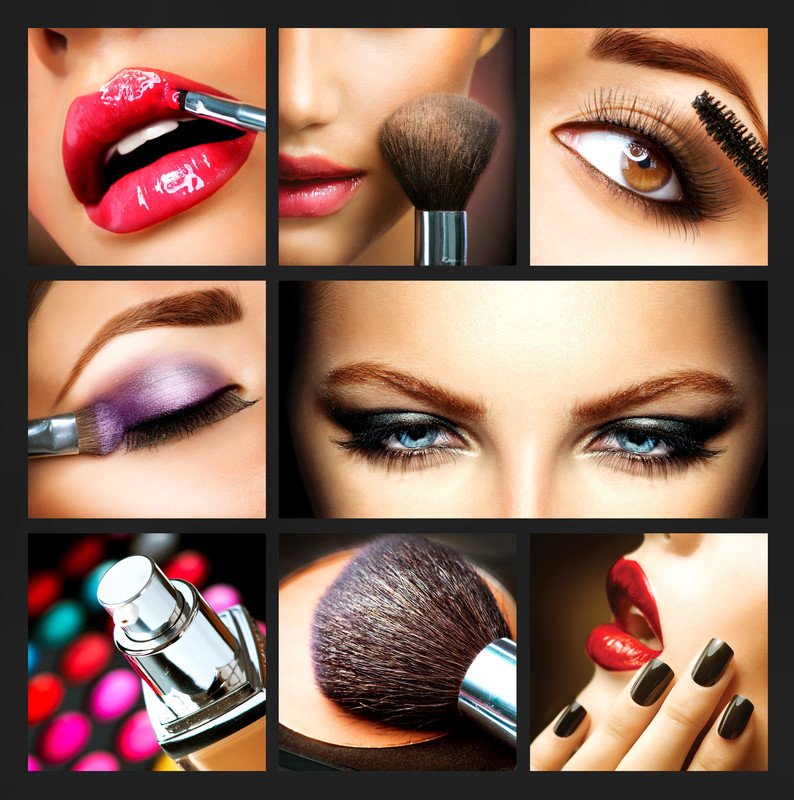 Makeup Affiliate Programs
MicaBeauty Cosmetics
BH Cosmetics
Ulta
Sephora
Colorescience
Juice Beauty
Jolie Beauty
ILIA
Style Korean
Black Opal
1. MicaBeauty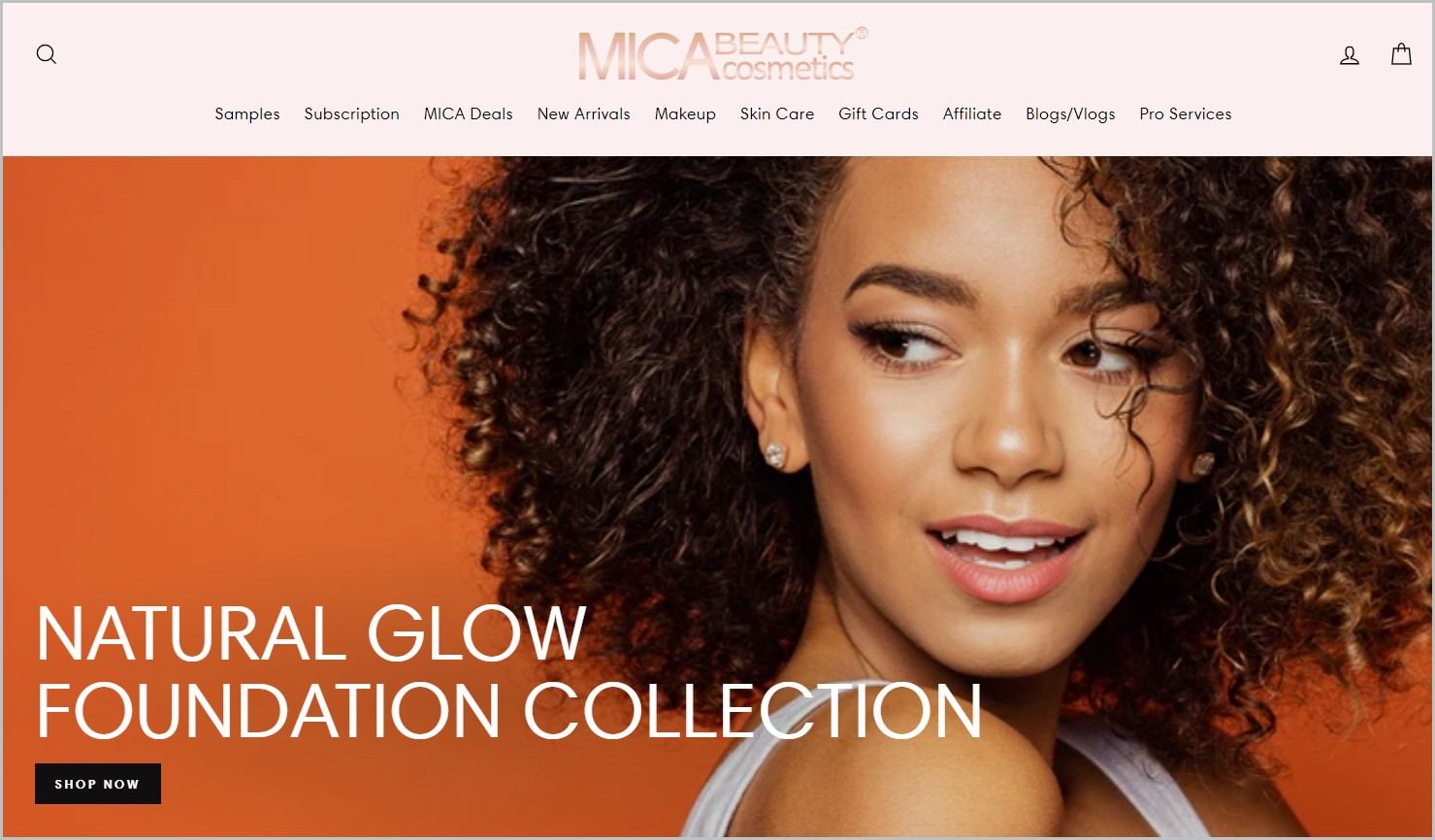 Mica Beauty's Mineral Makeup consists of all-natural powders. These natural ingredients work with the oils in your skin and are extremely gentle, and free of preservatives – making them suitable for every skin type. Their Mineral Makeup also contains a high antioxidant level that helps protect skin from future damage and premature aging. It also reduces the appearance of damaged skin.
Their goal is to provide the highest level of customer satisfaction with their 100% all-natural professional quality cosmetics. Mica Beauty offers a wide selection of colors and products.
Mica Beauty affiliates will receive a primary commission of 22%. They also offer a 3-tier commission system starting from tier 1 with 8% commission, and tier 2 and 3 with 5% commission. Other affiliate program highlights include personalizing promotion codes to distribute, free shipping on domestic orders of over $60 and international orders of over $100, and lifetime cookie duration.
Why You Should Promote MicaBeauty: They also have a Subscription Products Recurring commission on customer subscription orders as long as they remain a customer.
2. BH Cosmetics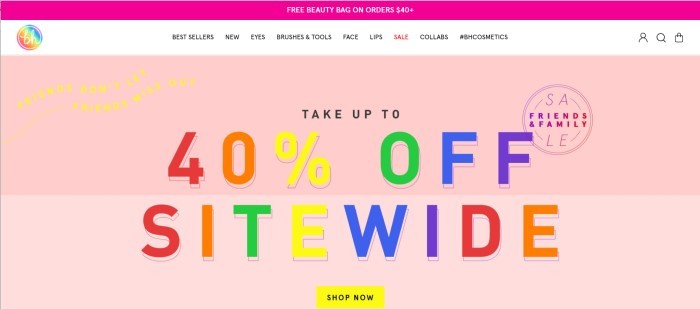 BH Cosmetics is a Los Angeles-based company that sells a wide variety of eyeshadow palettes, cream and liquid lipsticks, foundations, makeup for eyelashes and brows, and more. Some of the eye shadow palettes contain 25-35 different colors.
The variety is one of this company's key selling points. It's also designed to be affordable. The makeup contains all-vegan ingredients, and it's produced without cruelty.
Rakuten LinkShare administers the affiliate program for BH Cosmetics. The conversion rate is more than 6%, and the average order value is more than $38. Shoppers in the United States get free shipping when their orders total at least $45.
Why You Should Promote BH Cosmetics: There are bonuses and monthly contests for affiliates, plus regular promotions to catch the attention of potential customers.
3. Ulta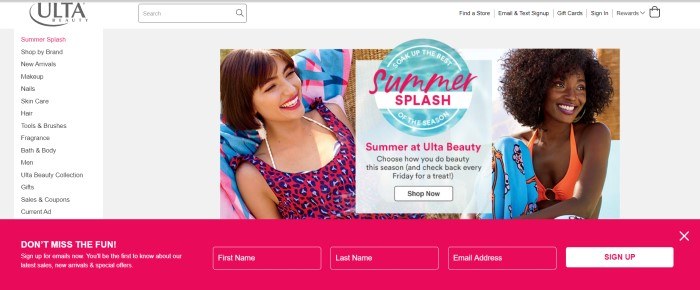 Ulta is a little bit unique for an affiliate program because it also has brick-and-mortar locations (around 800 of them) in 48 different states. This company appears to be a one-stop shopping center for beauty products. Ulta carries around 500 different brands.
Besides makeup, Ulta sells hair care products, skincare products, and fragrances. There's also a handful of bath and body products such as exfoliants, bath bombs, and lotions.
The affiliate program is administered by Impact. Before affiliates can begin promoting products for a commission, Ulta has to approve their websites.
Why You Should Promote Ulta: The wide variety of available products could increase both the conversion factor and the average sales order.
4. Sephora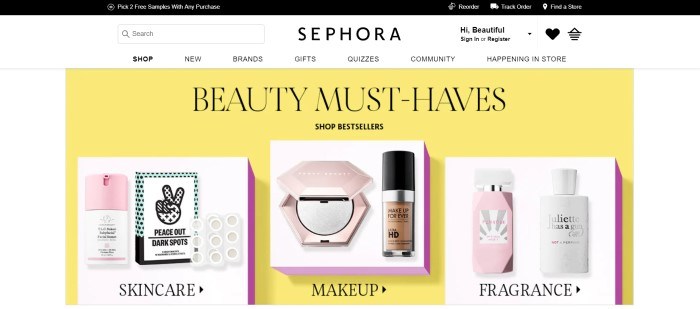 Like Ulta, Sephora carries a diverse selection of makeup and beauty products. Physical stores can often be found inside JCPenny stores in malls and plazas, so it's recognizable and familiar to shoppers. There are over 2,500 on-site Sephora stores worldwide.
Sephora carries more than 13,000 products and more than 200 brands. There's free shipping for every order over $50, and every order comes with a free sample for customers to try.
Why You Should Promote Sephora: Because the brand is familiar, it will have an extra layer of credibility that can help convert shoppers. There are also affiliate-only promotions and special offers.
5. Colorescience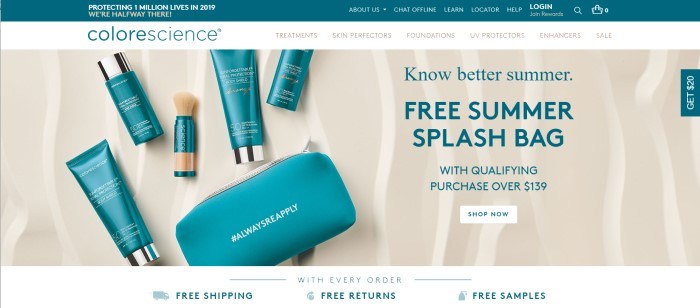 Colorescience is deeply focused on healthy skin, including preventing damage from UV rays, pollution, and free radicals. This company's products are mineral-based rather than chemical-based.
Where makeup is concerned, Colorescience specifically targets foundations. Each type of foundation typically sells for around $55. The company also sells skin treatments (think eye serum or collagen gel for sagging skin), primers, and sun protectors. There's a small collection of other makeup products such as mascara, eyeliner, eye palettes, and lip shine.
Most orders come with free shipping and free returns, and some come with free samples, too.
Why You Should Promote Colorescience: The focus on healthy skin could convert some shoppers, specifically if they're already worried about aging or at risk for skin cancers.
6. Juice Beauty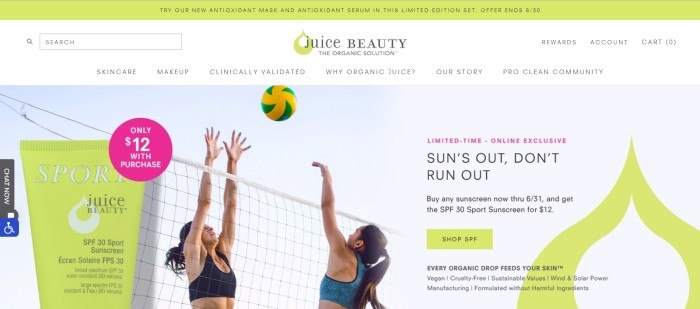 Juice Beauty is an organic skincare and beauty company. Juice Beauty's makeup line revolves around healthy alternatives to synthetic chemical-based makeups.
Juice Beauty uses organic plant juices as its base. The colors are from plant pigments. Foundations and powders use coconut alkanes instead of silicone. Eye products contain vitamins C and E. The skincare products have been clinically proven to help with signs of aging.
The affiliate company is administered through LinkShare. Juice Beauty has special offers for affiliates to share with potential customers, too. In the United States, shipping is free for all orders totaling more than $30.
Why You Should Promote JuiceBeauty: Because the products are organic, they'll appeal to customers who prefer companies that care about the environment and health. These products could also be promoted successfully to women who are fighting the signs of aging.
7. Jolie Beauty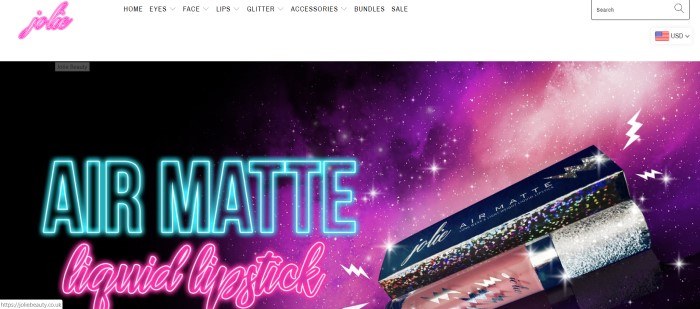 Jolie Beauty is based in the UK, but the company does ship to other countries. Products include makeup for the eyes, face, and lips, and a set of specialty makeups that contain glitter. There's a loose glitter that can be applied as skin accessories. The glitter eye palettes come with about 24 different shades to try for around $35 a set.
To sign up for the affiliate program, you have to create an account. The form is simple and asks only for your first and last name, email address, and password.
Why You Should Promote Jolie Beauty: The glitter makeup is the biggest draw here because it's a product that could be easily marketed to niche crowds. However, there isn't any readily available information on cookies or commission rates.
8. ILIA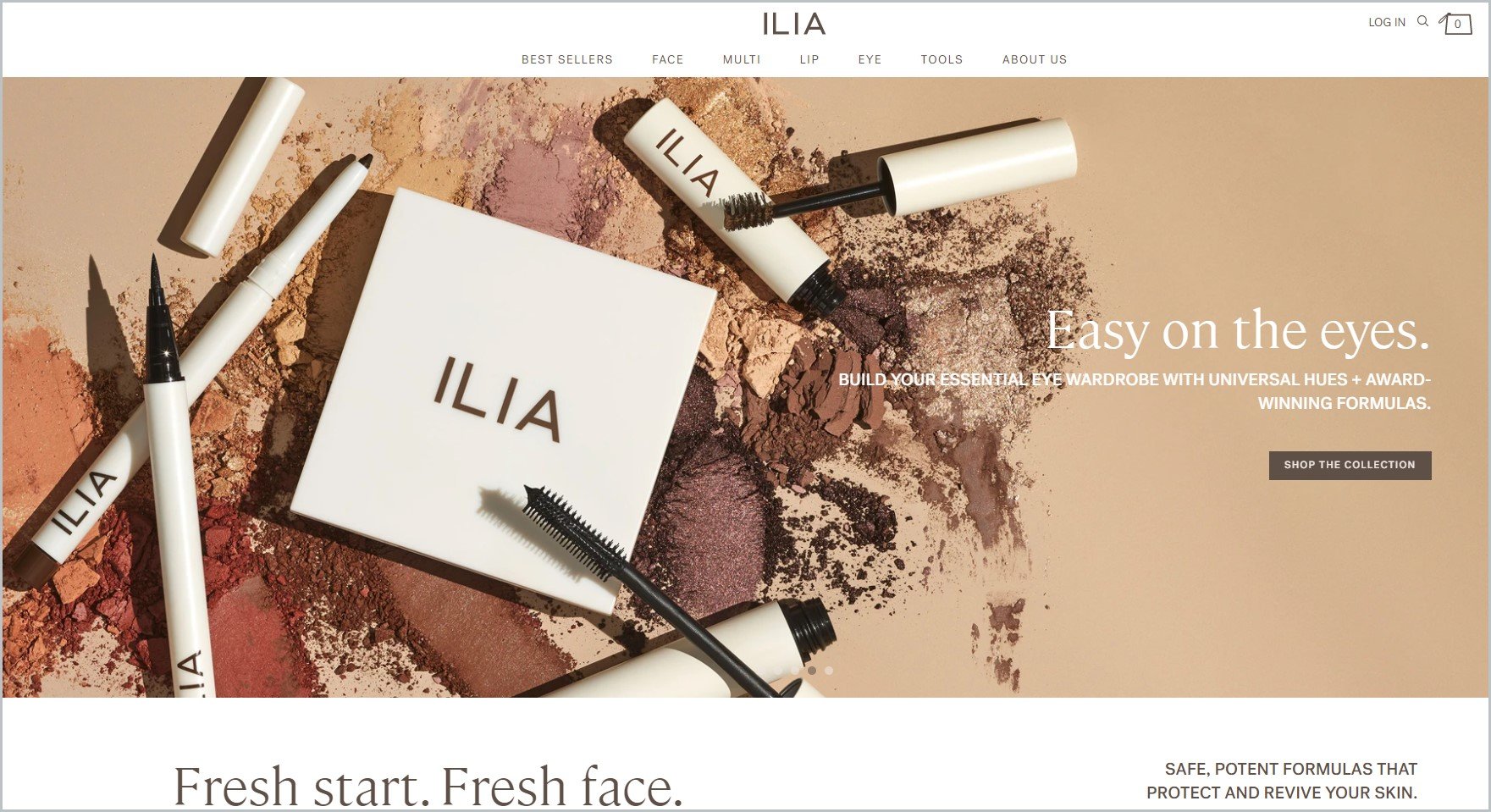 Their potent formulas are designed with active levels of skincare ingredients to shield skin from environmental stressors. Many of their products are multi-use, for easy application on-the-go, and are designed to instantly revive the look.
They know that not every natural ingredient is good for the skin in the same way that not every synthetic is bad, they strive for clean beauty where these two collide. They have been continually working on innovation and pushing boundaries in the industry.
Their affiliate program offers a 10% commission rate for each sale, excluding gift cards. The cookie window for each link is 30 days. They also offer bonuses for high performing affiliates, exclusive offers for their readers and followers, and free samples and product for select partners.
Why You Should Promote ILIA: All their products are designed with all skin types in mind. They also carry the Leaping Bunny certification. And with the exception of True Skin Radiant Priming Serum, all the other products are gluten-free.
9. Style Korean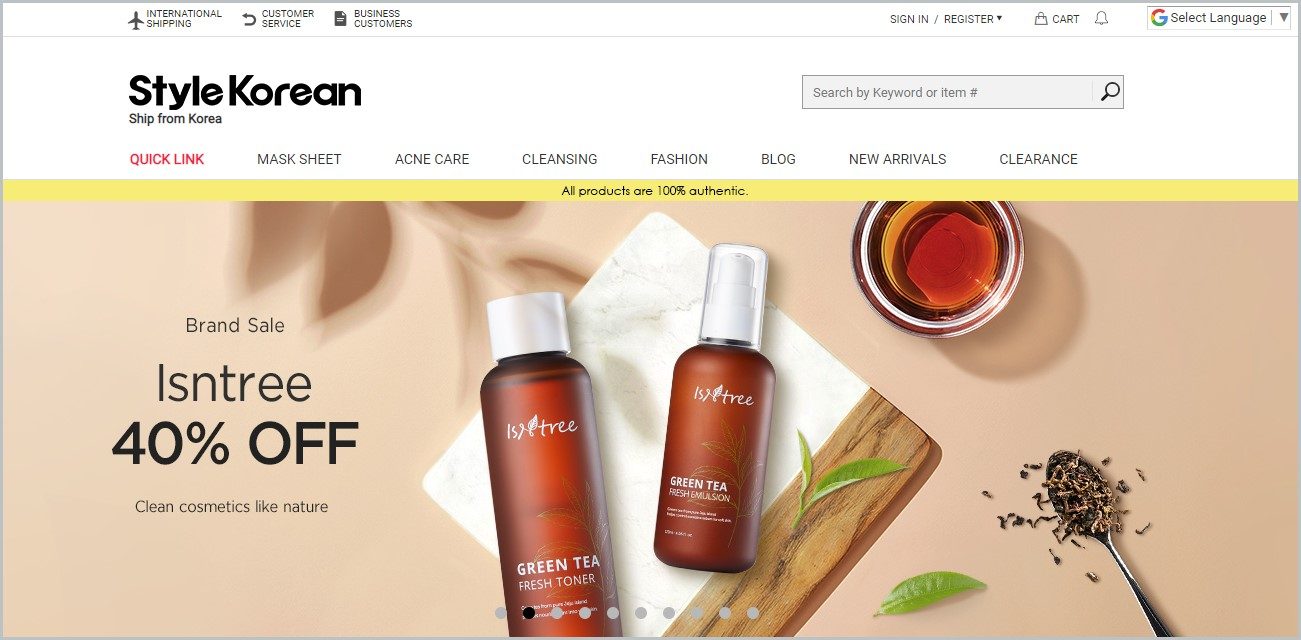 Style Korean is a global e-commerce K-Beauty platform that works with 1,100 partners in over 100 countries. They are serving more than 1 million consumers worldwide with their Cross Border E-Commerce services. They have over 230 brands and 12,000 products to offer that includes makeup, skincare, mask sheet, and contact lens, and more.
Their affiliate program is run in-house where they handle everything from traffic sources to sales tracking and payment issues. Affiliates will receive a 7% commission on all sales with 7 days cookie life duration. Sign up is quick and simple, no need for complex APIs and setups.
Why You Should Promote Style Korean: They offer competitive prices to aid affiliates' marketing campaigns plus regular coupons and sales. They offer upcoming brands and products that keep up with the beauty trends.
10. Black Opal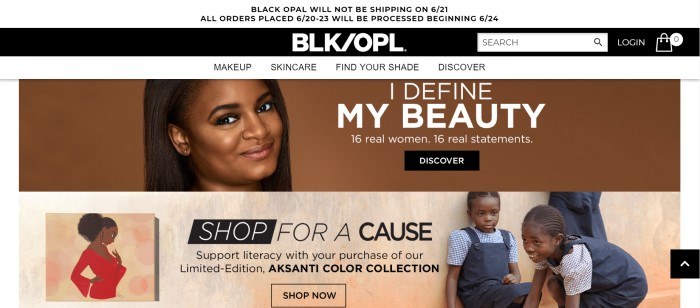 Black Opal was created in 1994 to provide skincare and makeup to women with skins of color. The makeup line includes foundations and primers, illuminators, highlighters, concealers, powders, and products for the eyes and lips.
Black Opal also donates 25% of its proceeds from the Aksanti color collection to Malakai, a non-profit organization that helps provide educational opportunities to girls in the Democratic Republic of the Congo.
Why You Should Promote Black Opal: Even though there isn't any readily available information on the commission rate or cookies, Black Opal already falls into a niche market. The fact that Black Opal donates to Malakai is nice, too.
Affiliate Website Ideas
This list of the top 10 makeup affiliate programs is just a place to start. Now it's time to think about which types of programs meet your affiliate needs best and how you'll use them. I have a few niche marketing ideas to help get you started.
For example, one niche website idea could center holiday entertaining and parties. Besides promoting specialty makeup kits and gift sets that match the holidays, the website could also advertise holiday clothing, karaoke machines and stereos, holiday menu plans, and even party planning software.
What about a niche website that focuses on the history of beauty? Retro fashion and makeup kits could be featured here. So could spa packages and high-end natural beauty retreats. This might also be a good place to include software that would allow customers to try on various looks from different decades.
Using makeup to create special effects could be another fun niche website. Costumes, wigs, and other theatrical items could be promoted here. So could Larping getaways and haunted house tickets. One of the biggest content topics on a niche website like this might be how to use makeup to look younger or older.
As you see, earning commissions through makeup affiliate programs doesn't have to be with a "makeup" website. There are a lot of different topics you could leverage to promote these companies and get paid!
>>> Download 150 Makeup Keywords For Free!
Boost Your Affiliate Earnings
These 10 affiliate programs are just the beginning of what's possible. There are hundreds of ways to earn affiliate commissions with your website, including product reviews, top 10 lists, how-to guides, and more
But what about traffic and conversions? How do you make sure your affiliate links get clicked?
I used the affiliate training here to turn my brand new website into a six-figure income generator in less than two years. Build a business, not just a pocket-money side project!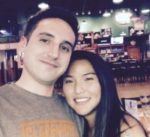 Nathaniell
What's up ladies and dudes! Great to finally meet you, and I hope you enjoyed this post. My name is Nathaniell and I'm the owner of One More Cup of Coffee. I started my first online business in 2010 promoting computer software and now I help newbies start their own businesses. Sign up for my #1 recommended training course and learn how to start your business for FREE!