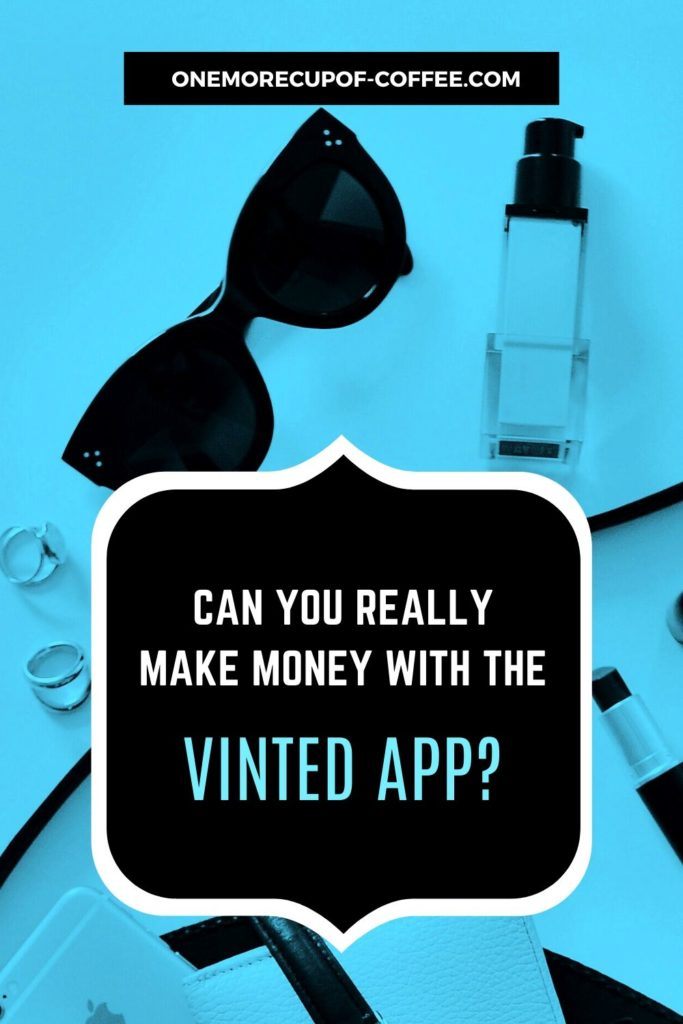 This app came to my attention as I was looking for yet another app to use to sell my old stuff… but can you really make money with the Vinted app?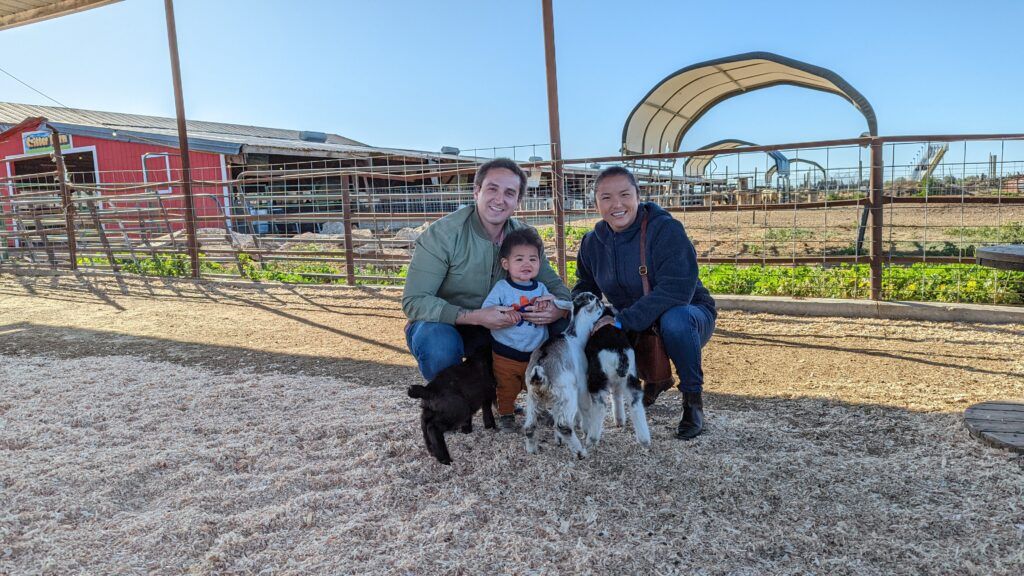 Are You Ready To Work Your Ass Off to Earn Your Lifestyle?
Are you tired of the daily grind? With a laptop and an internet connection I built a small website to generate income, and my life completely changed. Let me show you exactly how I've been doing it for more than 13 years.
I like the idea of selling my used stuff for extra cash. I am, to be quite honest, a minimalist at heart—and I enjoy de-cluttering almost as much as I enjoy making extra money! I am also a big fan of using apps to sell my used stuff as opposed to websites, because mobile apps tend to work quickly… which I like!
This app was an interesting find. I don't own a lot of designer clothing (the clothing I buy all tends to come off of the clearance rack!), but I do have a few things laying around that match this description. So I downloaded Vinted form the Google Play Store in the hopes that it could help me put a few extra dollars in my pocket!
I'm all about side hustles too… so if I could find an app that really worked for me in this sense, I may use it again in the future as well.
Making Money With The Vinted App
So then, let's first consider the app itself. The stats for the app looked good. Here is a screenshot of the listing…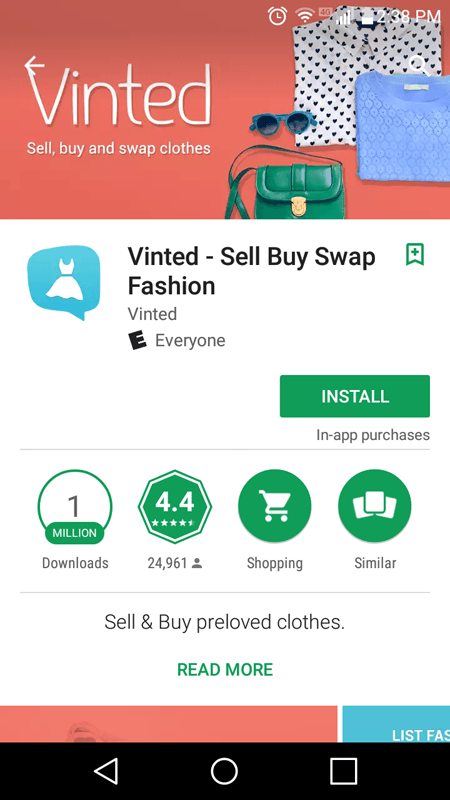 It has over 1 million reviews and a 4.4 star rating, which is actually pretty cool. The tagline description for the app was also quite simple and to-the-point…
"Sell & Buy preloved clothes."
So far, so good!
I downloaded it and proceeded to try it out for myself. Keep in mind that I always try to be fair and balanced when I review apps… but that I'm also not afraid to tell it how I see it!
Here is what I found.
Opening Up Vinted For The First Time
So, upon opening up the app for the very first time, I was greeted with this screen.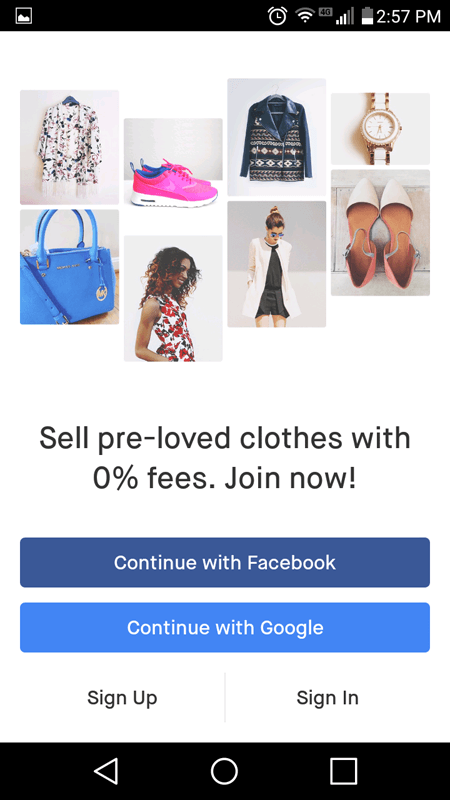 What got my attention first was the fact that the app claimed not to take any fees (for selling!!! I didn't realize this technicality at first, lol!). This certainly made me do a double take! No fees would be amazing—but I was afraid that I would find some sort of catch, so I remained leery!
I proceeded by connecting through Facebook, which was super easy. Next, I needed to create a username, which was also easy. And finally, I was taken to this screen.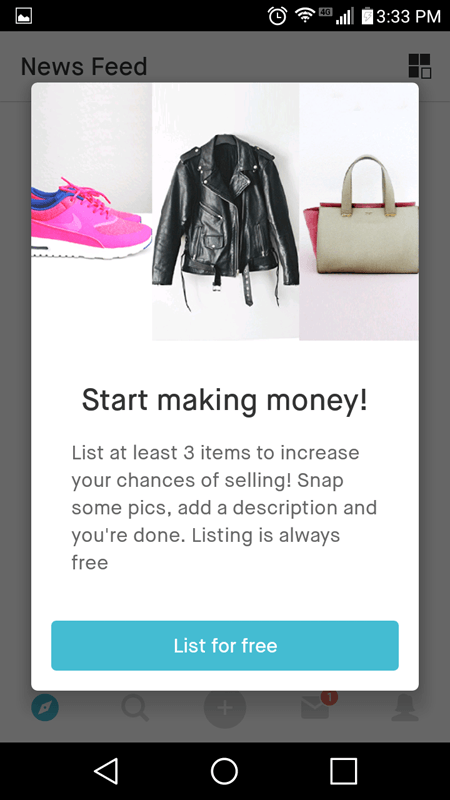 As it had stated before, the app said that you could list items for free… which means no fees for listing items. But were there fees associated with selling items?
This was definitely an unknown that I wanted to explore… so I made a mental note and moved on.
I also got a verification/welcome email from Vinted pretty much right away, which was cool.
After clicking out of this page, I was taken pretty much directly to what seemed to be the 'sell' form section.
So I'll talk about that next.
Selling On The Vinted App
First of all, the forms that you need to fill out are pretty standard.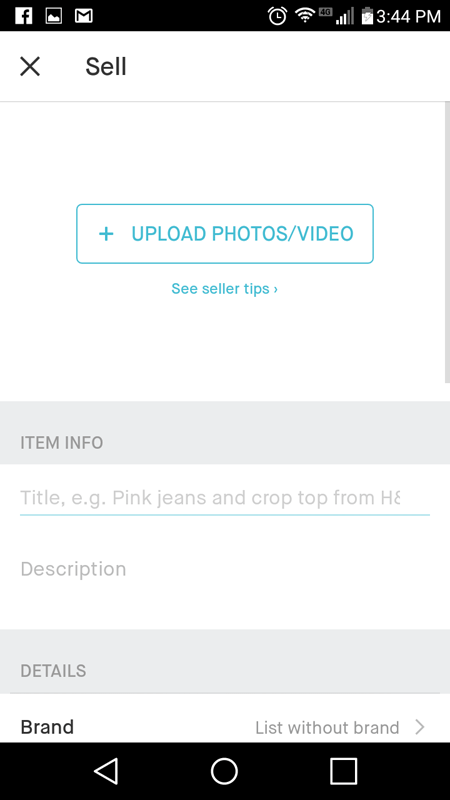 You need to fill out a section for item info, a details section, a section for payments and shipping, and whether or not you are interested in swapping.
I also checked out the on-board camera. It was pretty standard. Here's what it looked like.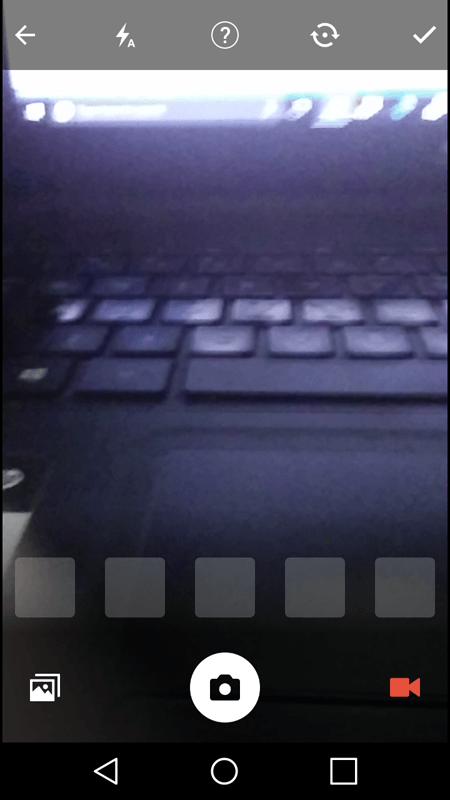 I was pretty impressed that you could swap clothing with people on this app. I mean, I would want to earn the extra cash, obviously… which is part of the reason for why I would even be selling clothes. But… with that being said, it could also make sense to trade out your old clothes for different stuff if you wanted to wear something new without spending a ton of money.
So that's something to keep in mind.
Anyway, with all of that said and done, listing items on the Vinted app is pretty simple. It will take a couple of minutes to get everything entered, but once you do that you will be good to go. You can even upload videos of your products, which is pretty awesome.
Next, I wanted to take a look at a finished listing, just to see how it all comes out. Here's what I found.
What Finished Listings Look Like On The Vinted App
Here is a picture of a listing that I took a look at.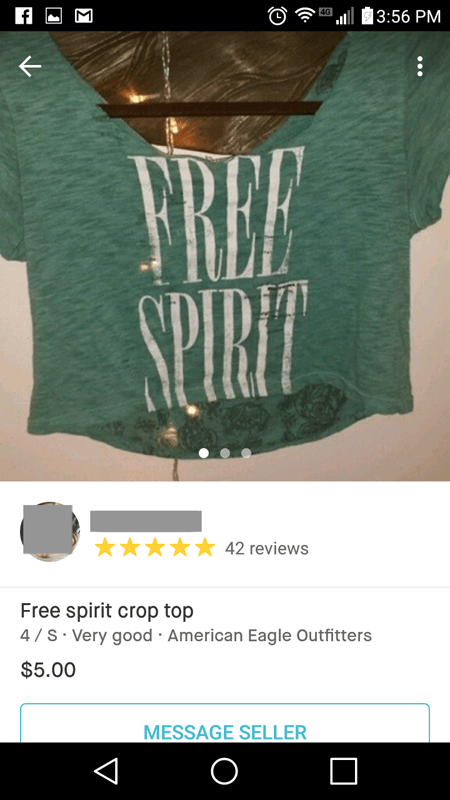 As you can see, the picture is displayed at the top, with the selling name and feedback located right below it. I like that the feedback is so readily displayed. It always makes me feel better about apps like this when I can see that the buyer has a good reputation.
There is an option to message the seller, which is awesome… and you can also 'favorite' products to keep an eye on them, or share them on social media.
There is even a map that shows you where you would pick the item up, which is pretty cool (it seems that not all items are shipped. I was happy with this, as I am usually more of a fan of meeting up to exchange whatever I'm buying/selling, to be honest.).
But now I was starting to wonder about payments and fees. Does this app charge anything? Also, how are payments handled on the app?
First, I clicked on a listing and hit the 'Buy It Now' button, just to see what my options were. Here is what I found.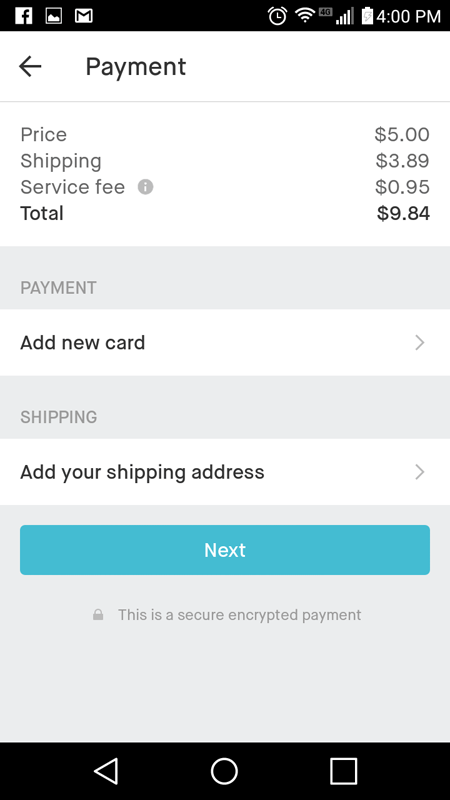 So, I could use my credit/debit card to purchase items on the app… but how do the sellers get their money?
I looked into this next. Here's what you need to know.
Getting Paid On The Vinted App
Ok, so I looked into what it takes to get paid, and here is how it works on Vinted, pretty much. First of all, people pay you online and the money goes into your Wallet. It is 'pending' until they mark that they are ok with the purchase, at which point it gets approved and the money is officially yours.
Once this happens, you are free to either use your wallet to pay for things on the app, or you can withdraw the money by sending it to your bank account.
Now, I also looked up the fees thing in the help section of the app, and when I found it, it literally said that there are no fees associated with selling or listing items on Vinted.
This confused me a little, to be honest. How does the company make its money?
I browsed through the app for a bit. I also looked through the help section, and even took a look at the customer reviews on Google Play. I eventually realized that (duh) the company does charge fees to buyers when they buy from the app.
I should have realized this. I was exposed to this several times, looking back… I just didn't notice. So yeah… that mystery is solved!
Would I Personally Use Vinted To Buy Or Sell Used Clothing?
Personally, yes… I would use this app to buy or sell clothing. I would be especially interested in using it to sell, since there are no fees associated with using it that way. I also like how the app can be used either locally or over distances. The fact that there is an on-board system for handling payment is also quite handy.
I have reviewed other, more local buying and selling apps that didn't have that, and that's fine. But it does well with this app. All in all, I feel that Vinted is a great choice for sellers.
On the flipside, the app can tend to be a bit expensive for the consumer because of the fees. But, this isn't that big of a problem for me, and I will tell you why.
By charging fees on the consumer side instead of on the seller side, the app is making the experience better for sellers, and I actually believe that this is a better choice.
This means that more sellers will choose to use the app, which will mean a better, broader range of products and more choices… which makes the app a better marketplace for buyers in the long run, despite the slightly higher prices.
I also really liked the fact that you could upload both photos and videos, and I liked how easy it was to sell items on the app. It took a bit longer to create listings in this app than in some that I've reviewed.
But then again, let's not forget that listing clothing is a bit different from listing most things. People need more information when they are buying clothing than when they are buying most second-hand items, so it would stand to reason that more information would be needed to create a proper listing as well.
But yeah… all things considered, I liked Vinted, and I could certainly see myself using it at some point in the future. For clothing, it would work much better than Craigslist, and it is way faster and less complicated than eBay. So it certainly gets a vote of confidence from me!
There are other approaches for earning from clothing too. For example, ThredUp is an online consignment store. They pay immediately for some items. Other times you get paid after the sale. Your income tends to be lower for ThredUp (compared to Vinted), but the amount of work is less as well.
Another option is a service like Style Lend, where you are earning by renting out clothing, rather than selling it. You can also check out Poshmark and Tradesy, which are other apps that focus on selling clothing.
Our Final Thoughts About The Vinted App
Should you download it and use it on your phone?
The Vinted App Review
Honestly, there are tons of various apps that claim to help you "make money", but really there are two facts to consider. 1) Most of them don't actually work. 2) If you can make money, it's not going be very much. If I'm going to spend any amount of time working online, I want to be working for myself by building my own profitable website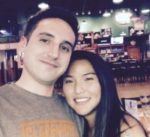 Nathaniell
What's up ladies and dudes! Great to finally meet you, and I hope you enjoyed this post. My name is Nathaniell and I'm the owner of One More Cup of Coffee. I started my first online business in 2010 promoting computer software and now I help newbies start their own businesses. Sign up for my #1 recommended training course and learn how to start your business for FREE!