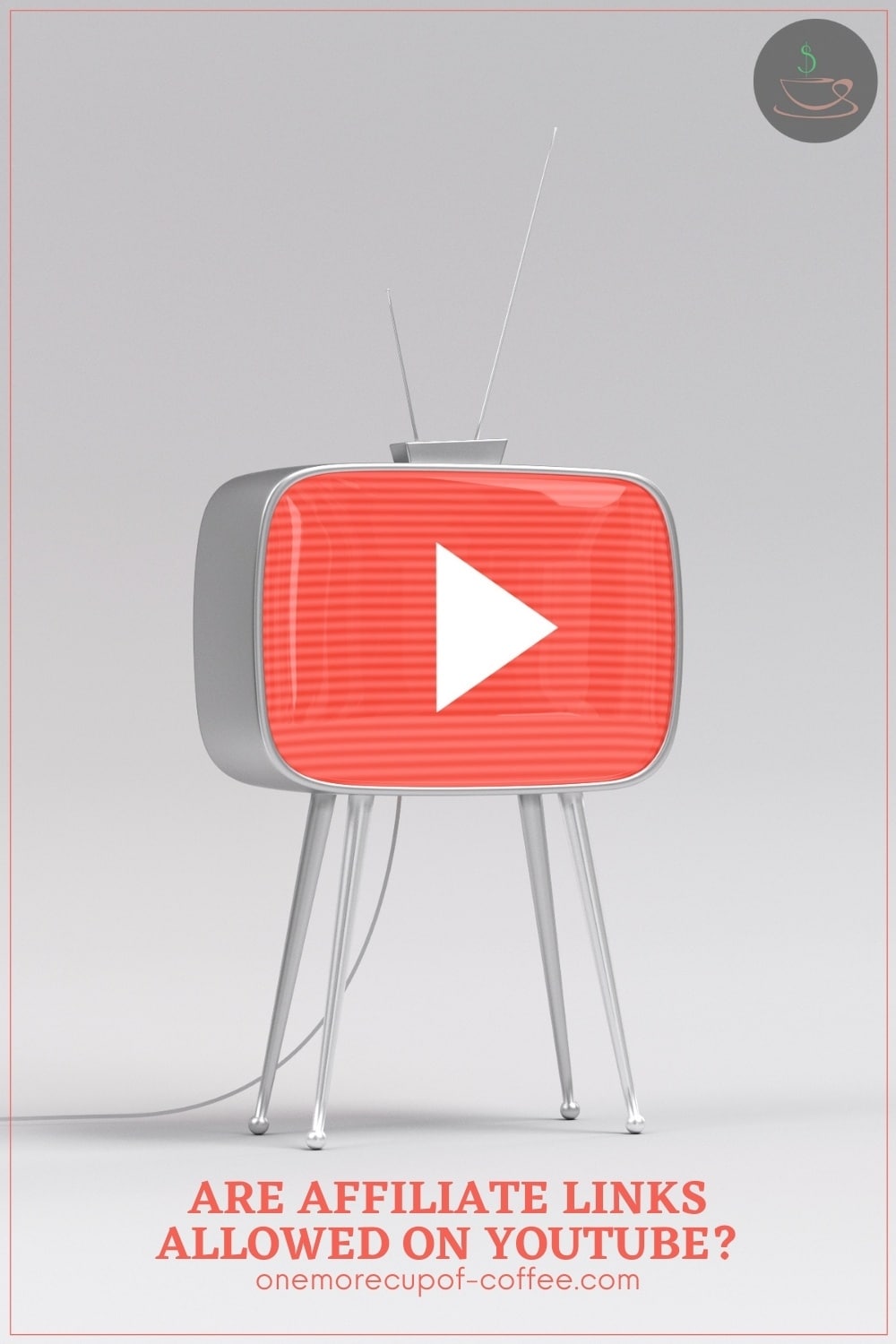 Have you ever wondered if you could make money with affiliate marketing on YouTube? The next time you're going down the rabbit hole on YouTube, check the description to see if the creator has dropped any links. Chances are, they may be affiliate links. But how can you tell? Are affiliate links allowed on YouTube anyway? If so, are there restrictions concerning where you can place them?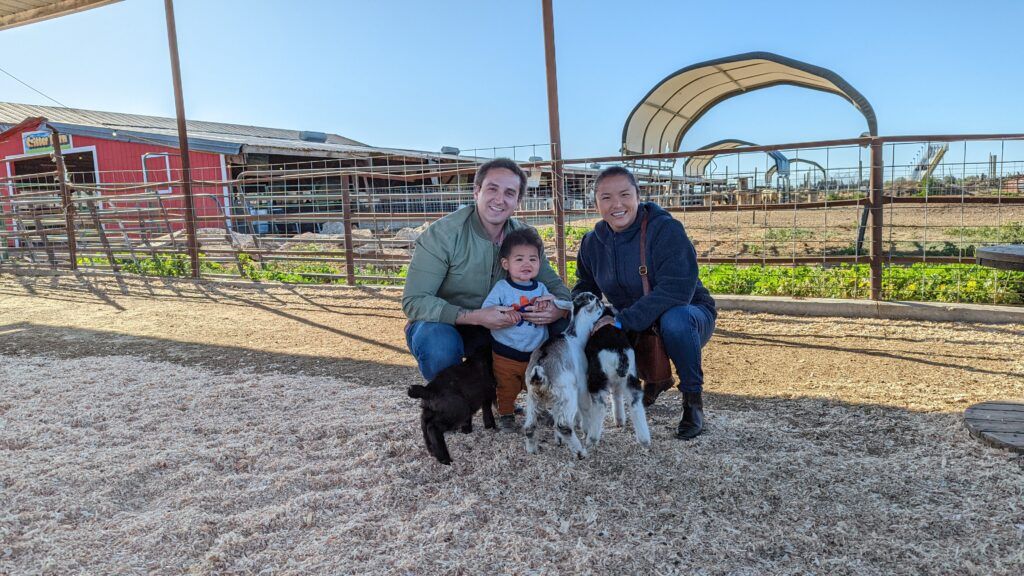 Are You Ready To Work Your Ass Off to Earn Your Lifestyle?
Are you tired of the daily grind? With a laptop and an internet connection I built a small website to generate income, and my life completely changed. Let me show you exactly how I've been doing it for more than 13 years.
YouTube has been a complete gamechanger over the years in determining how we consume online content. Unlike a lengthy blog post, YouTube videos are visually-pleasing, entertaining, and they leave us wanting more.
That's exactly what YouTube wants too – for you to stay on their platform longer. With that said, how does YouTube feel about affiliate marketing? Seeing as affiliate links take viewers off the site, it is worth noting and investigating a little further into this trending topic.
In this guide, we'll cover all there is to know about YouTube affiliate marketing. In it, learn exactly when and where you should put affiliate links to maximize viewership and click-throughs while remaining on the good side of the YouTube algorithm.
Are Affiliate Links Allowed On YouTube?
Yes, Affiliate Links Are Allowed On YouTube
Thankfully for us affiliate marketers, our blogs aren't the only place where we can shamelessly insert a few affiliate links to drive commissions and generate an income!
YouTube luckily accepts affiliate links, but you need to use them wisely and not in a spammy way. That goes without saying that you should always try to follow the best practices of YouTube affiliate marketing.
Here are a few ways to use affiliate links on YouTube without getting flagged (you might want to write this down or bookmark for later!):
Use affiliate links authentically, meaning, be transparent and genuine.
Drop links in the description box.
Make sure to always disclose that said links are indeed affiliate links (see the FTC Affiliate Disclosure Policy for suitable example phrases).
You're allowed to use affiliate links in YouTube comments (but use them sparingly).
Consider leaving out a few affiliate links from some of your videos (aka don't overdo it).
You should also note that, while you can insert affiliate links in the YouTube video itself, if that video has any copyrighted content then the commissions from any sales will actually go to the original owner of said content, and not you.
Otherwise, if you are the original owner of 100% of your content, then you should have no problem linking to affiliate products within the video itself. Although, most creators use this opportunity to link out to another one of their relevant videos or even blog posts.
So now that we know affiliate links are allowed on YouTube, how can you best use them to make money?
How To Make Money With Affiliate Links On YouTube
Believe it or not, YouTube is one of the largest search engines in the world. That means you should approach writing your video titles and descriptions with a killer video SEO strategy, similar to the tactics you'd use to get your affiliate blog ranking on the first page of Google.
So write those descriptions with care. Don't just summarize the video in 1-2 sentences and then upload thinking that video will actually rank!
Remember, to make money with YouTube affiliate marketing, you need your videos to show up in search results so you can get lots (and lots) of viewers eyeballing your videos (and thus those descriptions filled with those juicy affiliate links).
Pro Tip: If you need extra guidance on writing effective descriptions, YouTube's Creator Academy offers you in-depth tutorials on how to optimize your videos for search engines.
As we mentioned briefly above, descriptions and comments are the two best places to put affiliate links on YouTube.
While YouTube doesn't put a cap on how many affiliate links you can place in the description, it's wise not to overdo it. Otherwise, your audience won't even retain what product or service it is that you were promoting or featuring in the first place.
Actually, if you decide to drop a link in the comment, do so sparingly. You should also limit it to 1 link per comment and ideally, you should "pin" that comment so that it remains at the top of the comment section.
For example, if you're reviewing tech products and gaming gear on YouTube (a popular niche), then you could join a few of these 50 best gaming affiliate programs to naturally promote to your following.
If you just add random links to your descriptions, your clicks and conversions will be fairly low. So, to make the most money with affiliate links on YouTube, you should consider joining affiliate programs that offer high commissions in your niche.
Some programs offer 20% commissions while others offer only a measly 1-3%. Perhaps above all, make sure the program is valuable and relevant to your video content and overall brand.
All that said, relevancy here is key.
3 More Ways To Leverage YouTube To Drive Traffic To Your Affiliate Links
Lead Capture Page
One of the best ways to utilize YouTube to drive traffic to your affiliate links is to actually link out to your email subscriber list or lead capture landing page. That means you'd build a mini website with an opt-in form, and some kind of incentive for people to sign up for your email list.
For example, if your channel is about your diving hobby, you could create an "essential diving equipment PDF guide" and give it away for free to email subscribers, then drip feed some marketing emails related to diving.
You don't have to stick with promoting just diving equipment though. You can provide tips on where to dive and promote vacation packages, or even hotels in specific areas where there are popular diving schools.
Unlike your YouTube channel, you actually own your email list and that means each subscriber is worth more value ($$) than a YouTube subscriber is.
Did you know that you can actually "sell" your email list and get paid by sponsors just to send out emails to your audience mentioning them? Not to mention, you're 100% free to place affiliate links inside these emails you shoot out each week.
The best thing about email marketing is that you can set up automation and send new subscribers down a list of 10-20 emails, all filled with valuable info AND affiliate links so that you can make money again and again.
Link To Your Affiliate Blog
Many YouTubers are bloggers and vice versa, so you'll often see video descriptions with links pointing out to the creator's website or blog.
By doing this, you are then able to kill two birds with one stone – drive traffic to your both blog (contributing to that monthly viewership) and articles optimized with affiliate links.
Sometimes, people want to know just a little bit more about this product or that product, and a blog is perfect for giving a more thorough and professional account.
Paid Ads
Of course, you can always get paid to create on YouTube through private advertising. This typically would happen after your channel has seen some growth, so companies can accurately assess how much money they are willing to spend on advertising. For example, a local guy in my area has a meat smoking channel, and he is sponsored by Traeger.
There are no restrictions for putting affiliate links under videos that are branded (or paid by the business partner) – at least from the YouTube perspective. However, you may want to be careful and check with your affiliate program or brand partner to make sure that you can still use an affiliate link for paid sponsorships.
In some cases, they may ask you to directly link to their product/service in exchange for compensation. Other times, you may be able to both get paid and use an affiliate link with a tracking code.
A third way of doing this is to directly link to the brand (non-affiliate) but then offer your viewers a unique discount code that will credit any sales to your account (plus, the brand will likely have a bonus for you on the backend).
Other Ways To Make Money With YouTube
In our current digital economy, video content is definitely King. Apart from affiliate marketing, you can also make money with YouTube from display ads.
Display ads are essentially like blog display ad revenue, in that you earn based on the rate per 1000 views (RPM). While blogs with Mediavine ads can expect to earn between $10-30 per 1000 views, YouTube's ad earnings are a little lower at $1-10 per mille views. If interested, you can learn more about how much smaller YouTubers make here.
That said, you won't get rich from display ads on YouTube, but you can certainly bank a few hundred to a few grand each month (especially if your video reaches the 250K-1M mark).
Already with affiliate marketing, display ads, and paid partnerships, there are many ways to take advantage of all the money-making opportunities by uploading content to YouTube.
Is Using Affiliate Links On YouTube Worth It?
YouTube is definitely one of the best social media platforms to generate additional income from affiliate marketing. Thankfully, the app is pretty much laissez-faire about allowing affiliate links in your description content.
Since so many YouTube creators rely on affiliate marketing to fund their lifestyles, rarely does Youtube take action to penalize you (they'll actually give you a warning) if you are being overly spammy and generally inauthentic bout it.
Also, remember YouTube doesn't want you to constantly take people off the site (so use affiliate links wisely!).
When done right, and because so many users click the "Show More" option to read the description and get more info about the video, it's likely that you will quickly begin to see affiliate commissions racking up from video views.
What's awesome about YouTube is that your video can literally blow up over time and get shown to more users, due to features specific to YouTube like "featured" or "related" videos that people binge. With blog affiliate links really only attract readers who type in the query in Google.
With all that said, while you absolutely include affiliate links on your next YouTube video, you should also be working on building out a website (blog) that you own. When you build your brand on YouTube, you are beholden to them and their rules. They can pull the rug from you at any point, and take your business with offline just like that.
With a blog, you truly own the business and have full control over your content. It's a much more stable and reliable long term strategy. The best strategy is obviously to build both simultaneously, but I always keep in the back of my mind that I don't technically "own" my YouTube channel.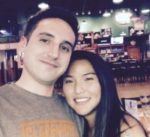 Nathaniell
What's up ladies and dudes! Great to finally meet you, and I hope you enjoyed this post. My name is Nathaniell and I'm the owner of One More Cup of Coffee. I started my first online business in 2010 promoting computer software and now I help newbies start their own businesses. Sign up for my #1 recommended training course and learn how to start your business for FREE!