When you're looking for the best place to find deals on travel destinations, one of our favorite go-to places is TripAdvisor. It combines more than 200 different booking sites to look for the best deal for you on hotels, flights, restaurants things to do and more!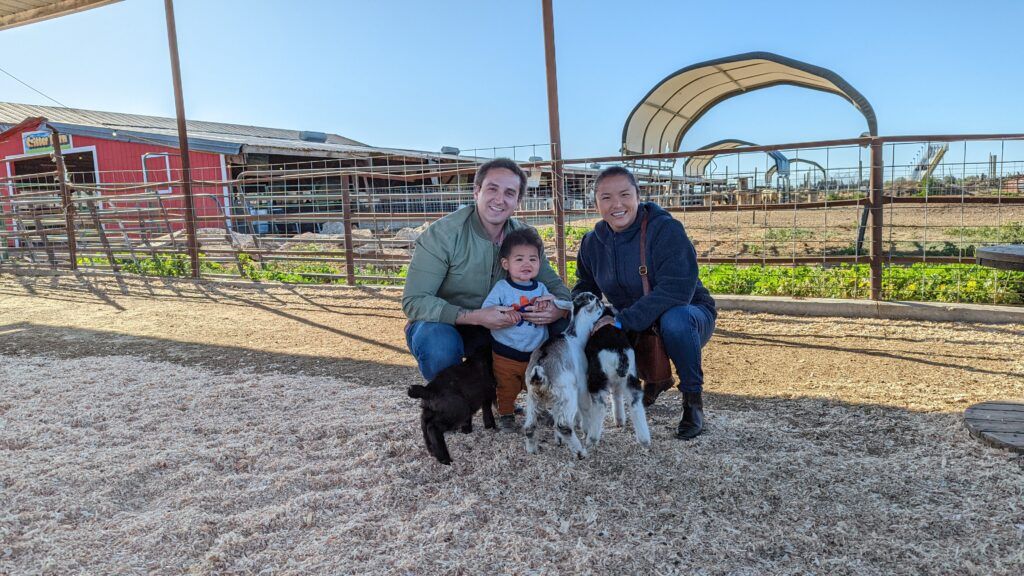 Are You Ready To Work Your Ass Off to Earn Your Lifestyle?
Are you tired of the daily grind? With a laptop and an internet connection I built a small website to generate income, and my life completely changed. Let me show you exactly how I've been doing it for more than 13 years.
By far this has become one of the most well-used and trusted sites to get savings on your travel adventures around the world. If you're not sure where to go, they also offer you plenty of reading data on all of the best places around the world.
TripAdvisor doesn't necessarily sell any products, so how can you as a potential affiliate partner make money? You'll have to read on to find out 🙂
What Type Of Products Are Featured?
Each travel site is typically quite similar, but most of them run on their own platform of selling flights, hotels, and other travel related products. TripAdvisor instead is a platform which is able to search all of the different best travel related sites including many of your favorites like Hotels.com, Agoda, Booking.com, and many more.
Why this site is one of the best out there is because there aren't those limitations of "one site offers this and the other offers a better deal". TripAdvisor doesn't necessarily care about what the deal is but rather host the other companies products on it. If you find something you like, TripAdvisor will redirect you to that company's website to complete the purchase.

Here are some of the products that TripAdvisor helps you find the best deal on:
Hotels: TripAdvisor searches the sites of over 200+ booking sites to find the lowest price on a hotel for you. On average, customers save up to 30% on their hotels as compared to using a single hotel website that doesn't compare prices.
Flights: When you're looking for flights, the lowest price is important because every company has drastically different prices. TripAdvisor looks through hundreds of flight sites and provides you with a "FlyScore" which compares each of the flights in terms of cost, layovers, and travel time to provide you with the best rated/priced flight.
Restaurants: No matter where you're looking to eat, they have the best options from street food to fine dining with a listing of over 4.3 million restaurants including the latest reviews and the ability to reserve tables.
Things to Do: One of my favorite parts of the website to checkout is the things to do which shows you great activities in every major tourist spot around the world.
Best of 2018/Travel Forum: If you're not sure where you want to travel, one of the best places to explore is the "Best of 2018" area where millions of people have rated the best tourist destinations, hotels, attractions and restaurants from around the world so you know where to go!
What Is The Commission Rate?
Since TripAdvisor doesn't necessarily sell hotels, flights, or any other products but rather acts as a terminal for you get get access to the other well-known travel sites for the best deal. So how does TripAdvisor earn money or get paid and how can you in turn earn from that as well?
The way affiliate partners earn is the same way that TripAdvisor earns – from all click-outs that happen. That means anytime someone visiting TripAdvisor's website clicks on a link whether that be an ad or one of it's commerce partners, they get paid for that. While there's no exact computation of how much each click is worth since each ad partner has a different agreement.
So the way their commission for affiliate partners work is that you get 50% of the income that TripAdvisor does when someone clicks the affiliate link. So when you refer customers to TripAdvisor with your affiliate links and they click on different ads or commerce partners, you get 50% of it!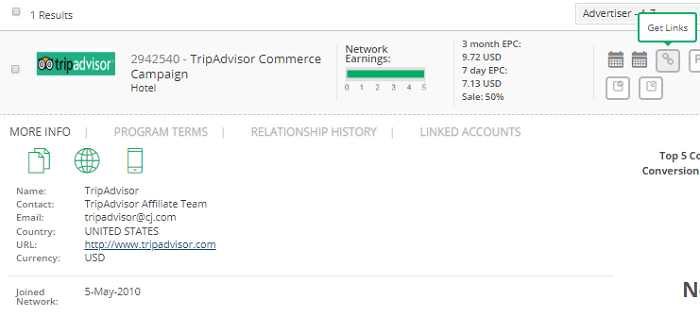 The great news is that as you start to refer more and more people, they will increase your rate up from 50% to as high as 80%.
Alternative Affiliate Programs
There are many alternative affiliate programs, but none that offer a pay per click rate like Trip Advisor does. If you want to check out some alternative travel-related affiliate programs, here are some really great alternatives:
Agoda: When it comes to a hotel booking site, Agoda is one of the top of mind the most user friendly system that can be accessed on the go and has reliable and low-cost hotel options around the world. Their affiliate program doesn't necessarily have the highest commission with only 4% starting (Can increase up to 7%), but knowing it's such a trusted brand it has alot of potential to get you potential sales.
Booking.com: The Booking.com affiliate program is different than most in that it also offers a % of the profits that the company receives. As an affiliate partner, you get 50% of the profits that Booking.com does on all bookings completed. Over time if you achieve enough sales, you can increase that profit higher than 50% as well.
Priceline: The Priceline site offers so many amazing deals on travel related products including flights, hotels, cars, cruises, and so much more. This is one of the most versatile sites on the market for travel related needs. The affiliate program has between a 3-5% commission depending on the travel type.
There are so many other travel programs available that have great affiliate programs which can make it difficult to decide which one to choose. Spend time looking at each sites offerings to determine which most closely aligns with your site's goals and weigh it with how well the commission rate of that affiliate program is.

Website Ideas
Traveling is everyone's favorite thing to do and spreading the best travel destinations is really easy to do. Thats right, travel blogging! The best website idea to utilize TripAdvisor is a travel blog. If you travel, find a niche to get into that will ensure the most success for you. Whether that be creating the best travel site in your state, country, city, or even community.
It can often seem that most travel destinations are already "over-blogged" and thats why doing just a little bit of investigating you can often find places that are quite undiscovered (even in 2018!) that you can completely take over and call it your own as an expert blogger of the area/topic.
A way that many have been able to make really great money in the travel space is on luxury travel. While most of us can't afford luxury travel of our own, there are so many that can and they will follow you to the most posh place that can be found no matter what the cost. Those places also give you as an affiliate the best commission as they usually cost a lot 🙂
If luxury isn't your thing, you can still use this principle of finding a "niche audience" to find how you should aim your travel blog. Off-path backpacking? Traveling with more than 2 kids? Eco tourism? Also, consider that niches like luggage reviews, motorcycles, or rideshare programs could also include ads for Trip Advisor because you may do those things when traveling or when preparing to travel.
Can You Make Money With The TripAdvisor Affiliate Program?
In travel, there's always great ways to make money because everyone wants to travel! So lets talk about how to use the TripAdvisor's affiliate program so you can start making money today.
How to get signed up?
The first thing you'll need to know if how to get signed up. TripAdvisor uses a 3rd party affiliate portal called CJ which you will need to create an account for by going to www.cj.com and signing up. Once you're signed up you'll search for TripAdvisor in the advertisers list.
As soon as TripAdvisor approves you, you're good to go!
How to use the affiliate tools?
Every affiliate company is different, but they offer similar tools for you. To use the tools in the TripAdvisor program you'll have to click the "Get Links" button under the TripAdvisor advertiser. The Get Links button will take you to all of the different banners and text links that they offer.
Here's an overview of how to use both of these on your site:
Text Links: One of the easiest affiliate tools to use on your site are the text links from TripAdvisor. You can link directly to a specific hotel, or attraction, or just to the main page of TripAdvisor. The text links are versatile and can be embedded into an image or hyperlinked to some text. This makes sure that it doesn't take away from the content of your website but still giving you that edge to get visitors to TripAdvisor's site.
Banners: When using banners it's important to have the placement right. On average you should only have 1 or 2 per page so as to not overkill the site on advertisements. Also, place them in teh right places. TripAdvisor offers a variety of banners from hotels to flights to attractions so make sure to use the right type of banner in the right place. Here's an example of the banner tools:

Pros/Cons of Working With TripAdvisor
Travel affiliate programs have so many great perks but also some challenges. Here's a quick summary of whats good and bad about the TripAdvisor affiliate program:
Pros:
Well known brand thats trusted and offers so many great travel options
Per-click commission which is a great way to earn (although often quite small per click)
Great affiliate portal with many easy to use functionality using CJ
Cons:
Difficult to surpass the competition on travel related niche sites.
So much competition of other great travel affiliate programs.
While there are many other travel related affiliate programs, hopefully you found this one helpful on what the TripAdvisor program offers affiliates. If there are any other travel related affiliate programs that you want to know more about, throw it in the comments below and i'll get it added to my list.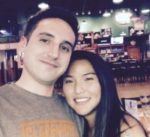 Nathaniell
What's up ladies and dudes! Great to finally meet you, and I hope you enjoyed this post. My name is Nathaniell and I'm the owner of One More Cup of Coffee. I started my first online business in 2010 promoting computer software and now I help newbies start their own businesses. Sign up for my #1 recommended training course and learn how to start your business for FREE!