Amazing Selling Machine Is Currently Open To New Members! Sign Up Here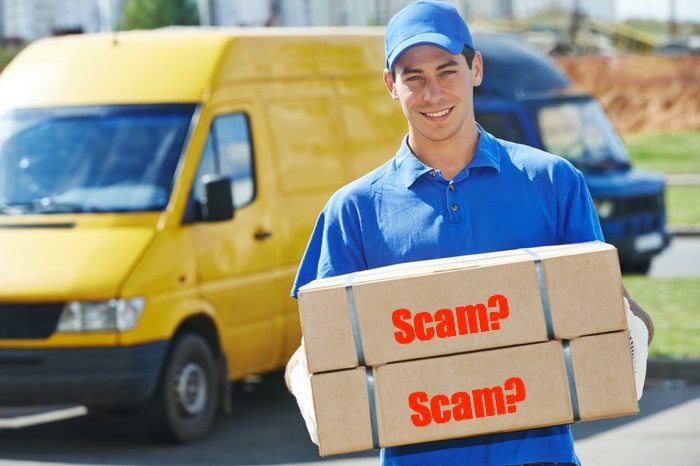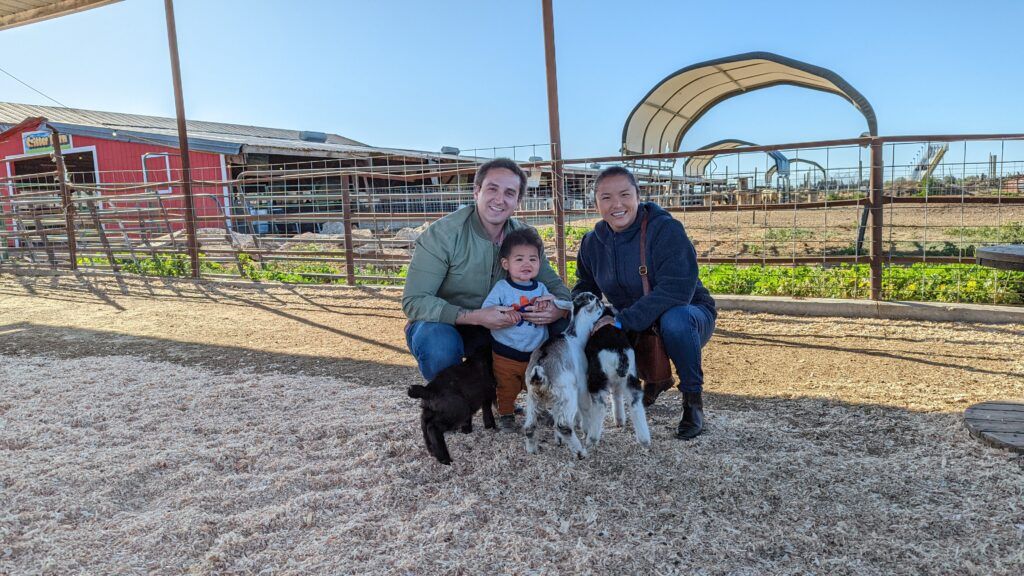 Are You Ready To Work Your Ass Off to Earn Your Lifestyle?
Are you tired of the daily grind? With a laptop and an internet connection I built a small website to generate income, and my life completely changed. Let me show you exactly how I've been doing it for more than 13 years.
Since its release, Amazon FBA has become extremely popular as a way to make money online. But, with all the hype and the various products out there, Amazon FBA can end up looking a little bit like a scam. After all, some of the success stories for Amazon FBA sound like pipe dreams and they're the types of claims that you would expect on a scam site.

But, is Amazon FBA a scam?
To answer that question, I'm going to take you through the concept of FBA and why it works, along with challenges to be aware of. I'll also introduce you to some courses that can get you started if you're serious about making money this way.
Top Courses Quick Look
*Mini-reviews located at the bottom of the post, including links to full reviews.
How To Make Money Via Amazon FBA
The popularity of Amazon FBA mostly comes from the fact that this is a powerful tool to make money. The term FBA stands for Fulfillment by Amazon. Essentially, people order items through your Amazon shop, and then they fulfill the orders for you.
Through FBA, sellers ship their products into Amazon, where the items are then stored in Amazon's many warehouses. The system means that individual sellers don't have to worry about storing, sorting or shipping products to customers. Instead, Amazon handles all of that. You ship to one place, Amazon does the rest. Of course Amazon takes a cut of the sale, but with the time and money saved with regards to shipping, many online sellers are opting into the program.
There are a number of obvious advantages to Amazon FBA.
For one thing, the system cuts down the amount of work individual sellers have to do. The shipping aspect alone makes this process worth it because it can be a major pain to ship to customers, especially if they are living outside of the United States.
Not having to deal with inventory is another advantage. For example, this means that you don't have to find places to store the products you sell while you wait for people to buy them. In small volume, a few extra boxes won't clutter your house. When you are shipping many items each day, storing product can become a big deal very quickly.
The inventory aspect of Amazon FBA is especially relevant for scaling up a business. After all, it would be pretty hard to stock and organize hundreds or thousands or items in your house or you might even need to spend money for a storage unit/office. Sure, some people do it. But, without a really good system in place, you'd be paying a decent amount to store the product and maybe even spending more time finding the proper item, labeling it, and getting to the post office (or paying extra to have them come to you!)
But by leveraging Amazon's business to grow your own, you can have these things done automatically by robots and experienced workers within Amazon's facility.
There are other advantages too. For example, Amazon's fees a pretty reasonable, especially when it comes to shipping. Additionally, Amazon FBA tends to result in a better customer experience – who doesn't love free two-day shipping? Plus, Amazon is pretty efficient at getting products sent out and they even manage the whole returns process.
So, it's very obvious that not only is the FBA program not a scam, it's actually an exciting opportunity. The concept is simple, and with the extra help of some some online courses, getting from newbie-status to your first sale isn't very hard to imagine. Not only is it exciting because there's a lot of money to be made in the world of online shopping, but it's also something you can do in the evenings or on weekends as a second job or a potential job replacement.
I recently published an article on the top Amazon FBA courses available online right now. If you're interested in starting a business like this and want to follow in the footsteps of some of the most successful business owners in the industry, check out the post and see which course would fit your style of learning and budget.
Notes About Competition And Success In "The Biz"
Now, one of the reasons that people sometimes think that Amazon FBA is a scam is that there is so much competition out there. After all, Amazon is a huge company and estimate suggest that there are more than 200 million products on sale at any given time.
That's a lot of competition and some categories have huge numbers of products. The image below is one example of this, and that image just captures a few of the categories under books.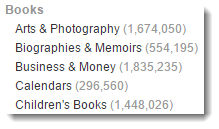 How can anyone actually make money when there's so much competition out there?
Keep in mind that at the same time, there is also a lot of demand. Amazon itself estimates that it has 95 million visitors per month (in the United States alone!) and many of these people will be buying products. One idea that I love to remind people of is that if there's competition, it means that people are making money!

So, despite the competition, there is also a lot of potential. Often, success really comes down to product selection. How to find the right products is something you can find an endless amount of tips for online, in free blogs, as well as paid content. I won't get into details here, but there are tools within Amazon and Google to check for trends, hot items, or top sellers.
Additionally, Amazon FBA does let you start small. For example, you can ship in a couple of dozen products if you felt like it and operate on a very small scale. Doing so is a good way to get a feel for the way that the system works, without having to take a large amount of risk.
There's no need to purchase $10k worth of product inventory. Start small, then work your way up. Take on as much work and as you can handle, then scale up.
Can You Make Money With Amazon FBA?
As a model, Amazon FBA works and it works well. So, it's no surprise that some people have made a lot of money from it and continue to do so.
How Much Money? This is a common question to ask! But the answer is very ambiguous. How much money you make depends on how you build your business. Some people make some extra spending money by taking a few hours each weekend to build their "side gig". Other people spend hours and hours building a $10k+ per month business.
You can make as much money as you want using Amazon FBA. It's very scalable, and you can run the entire business from your home. Success won't happen overnight, and you won't be a millionaire tomorrow. But you can absolutely make enough to support yourself and/or your family if you put in the hard work required (the same applies to creating any type of business)

For the most part, Amazon FBA is simply a variation of the stereotypical business idea of arbitrage (buy low and sell high). There are various techniques for doing so, including sourcing products from China or wholesale locations, buying from second hand stores, buying in bulk, buying unwanted/out of season items, or simply turning around product from stores based on discounts.
Regardless of how you source your product, the underlying concept is still the same.
However, like any business model, it isn't foolproof.
I've noticed that one of the biggest challenges with Amazon FBA is simply the way that it is marketing. If you listen to some of the more sensational advertising out there, FBA can end up seeming like an incredibly easy way to make money, one that requires relatively work or experience. That's only part true.
Sure, it's easier than other business plans in the sense that it requires less capital to start, training guides are easy to find, and since it's online, you can often work at your leisure.
But it's not all cake!
Getting started and choosing an niche does require a decent amount of research and preparation. If you're sourcing products from local suppliers, there may also be some legwork involved going from place to place, picking up or looking for products.
The most significant of these would be the financial risk (albeit a small one). You do have to buy products to sell! Some types of online business like affiliate marketing don't require that you buy any product at all, but this is not the case with FBA. You can certainly start slow with sale items from retail stores and resell them on Amazon, but if you are going "big" and trying to make good money, you may want to buy a significant amount of a product.
A bad decision with products can end up being expensive fast. It can also cripple your cashflow, as it leaves you with relatively little money to buy more products.
I'm not saying all of this to put you off Amazon FBA. Honestly, I think it is a really good technique for some people and can be powerful. But, you need to know what to expect before you get involved.
If you buy something and it doesn't sell, does that make Amazon FBA a scam? Nope. It just means you made a mistake and you need to rethink your strategy next time. Any new business owner will make mistakes, and some of them will cost money!
So how can you do your best to prevent those mistakes? Keep reading!
The Best Courses For Starting A Successful FBA Business
It's totally possible to self-teach FBA and be successful at it. There are numerous resources on how to get started on Amazon's own website, as well free blog content that's available with tips and tricks to the business. However, the best content and advice is going to be behind a pay wall. Knowing how to start a successful business is some seriously in-demand knowledge!
Once I realized that Amazon FBA was not a scam, and that the average person could actually make money with it, I took a few months to buy, test, and review some of the top courses teaching how to make money.
When I took a look at the various courses, I noticed that the cheapest options typically weren't very good. For example, you can pick up eBooks or do Udemy courses for around $20 but those just tend to cover the very basic elements which are covered on Amazon's website. In most cases, they simply won't teach you everything you need to know or it wasn't in a newbie friendly format.
Two programs really stuck out as high quality though, and they will appeal to different types of learners.
The most newbie friendly and high quality course was Amazon Bootcamp 2.0. There are two things that I really love about this course.
The first is that it offers a lot of information, but it's presented in order, step by step. This includes basic information about how Amazon FBA works and how to actually label, list and ship products, as well as advanced stuff like taxes, sourcing product, and dealing with buyers.
The other thing I love is that the course is easy to follow. The different aspects of the course are clearly related to one another and you can easily follow along with the processes involved at each step. For example, some of the training videos can be seen in this screenshot.
Jessica and Cliff (the owners/creators) do an awesome job of explaining everything in plain language, so it's easy to get started even if you've never had your own business before.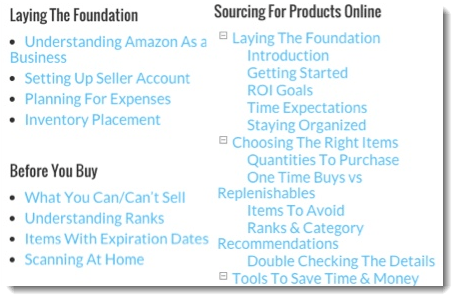 That image only lists some of the videos available in the membership area and there is a large number of others available, including information on sourcing products in person and the accounting side of your business.
The design of this course makes it a perfect option for beginners, especially as many of the videos use an over-the-shoulder style. But, even if you've spent some time selling on Amazon in the past, the course would still be worthwhile and much of the information that it teaches would be relevant to you.
The other program I recommend is Proven Amazon Course. The navigation for the members area is not as clean, and I found the information to be a bit less newbie friendly. However, there are some amazing things about PAC that make this program one of my top two picks.
For one, it's been around for a long time, and there's a long list of success stories created from those who follow the lessons. I was a member of the Facebook group for a few months, and was very surprised at how many posts I saw about people making their first sale, as well as others reaching high earnings in just a few short months.
Also, it's a very popular seller right now on my website, and there are very few refunds I see processed. I'm understanding that as having a lot of satisfied buyers!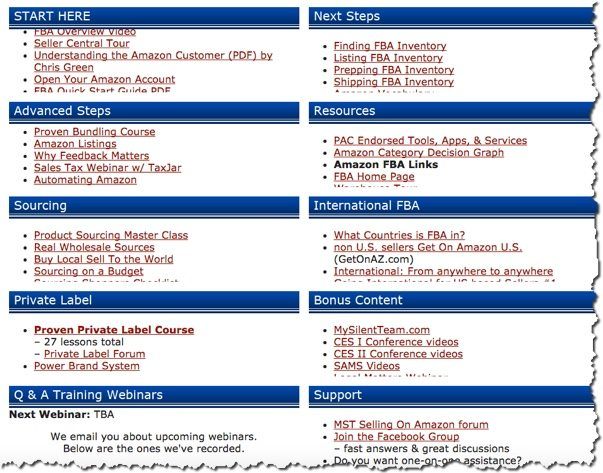 Third, PAC covers a more diverse range of topics regarding selling products online. There are many types of business models covered in the members training area, so if you enjoy learning about more than one aspect of online business, you'll really enjoy the amount of diverse info available to you.
Lastly, there's an international section, so if you're located outside the USA then this is the best pick for you.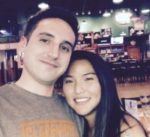 Nathaniell
What's up ladies and dudes! Great to finally meet you, and I hope you enjoyed this post. My name is Nathaniell and I'm the owner of One More Cup of Coffee. I started my first online business in 2010 promoting computer software and now I help newbies start their own businesses. Sign up for my #1 recommended training course and learn how to start your business for FREE!