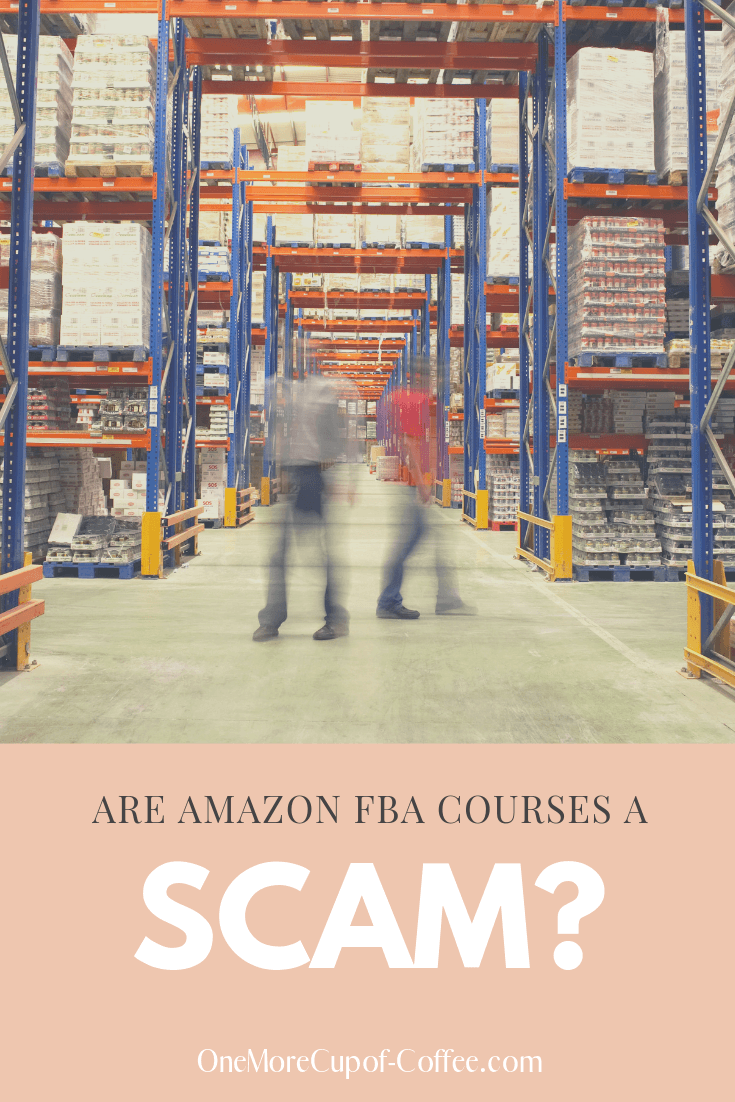 My Top Picks For Amazon FBA Courses
*Note: Those are links are not affiliate links. They are links to to FULL REVIEWS, with screenshots inside the members area, success stories from real members, product pricing, comparisons, and more.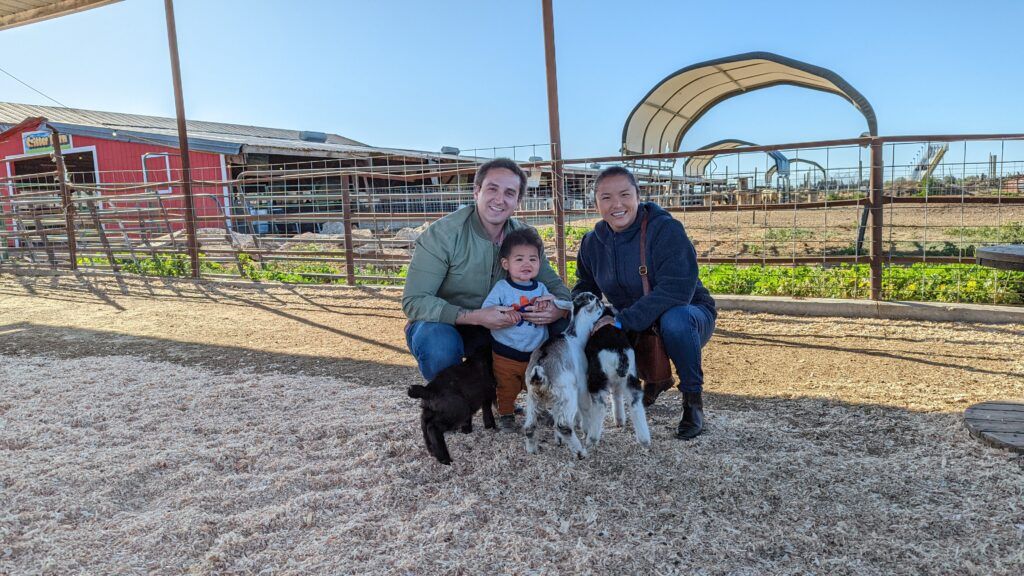 Are You Ready To Work Your Ass Off to Earn Your Lifestyle?
Are you tired of the daily grind? With a laptop and an internet connection I built a small website to generate income, and my life completely changed. Let me show you exactly how I've been doing it for more than 13 years.
Amazon FBA has emerged as a popular and effective way to make money online. Indeed, there are lots of people out there who have created profitable businesses using this general approach. So, it shouldn't come as much of a surprise that there are also a ton of Amazon FBA courses out there. But, are Amazon FBA courses a scam?
In many ways, it does sound like they could be. After all, there is a lot of hype surrounding the idea of Amazon FBA. Some people are claiming to make $100,000 PER MONTH, which sounds just ridiculous. And for that reason alone, making money this way can sound utterly impossible and fake.

But selling on Amazon is a real thing, and people are really making money this way. Amazon FBA is not a scam, but there are definitely some scammers out there that are leveraging Amazon to cheat people out of money.
On top of that, even among honest courses, there is a lot of variance in quality. Some Amazon FBA courses provide nothing by hype and hope, while others provide seriously practical and actionable advice, with thriving communities to help you launch your business. The only trouble is finding which ones are which!
So how can you spot a scam as opposed to a legitimate, helpful online course teaching you how to start a business? This page will explain what's legit, what isn't and which courses are actually worth your money. A quick time-saving note though: Don't expect much from expensive live seminars. These are not step-by-step business building courses. These are pump and dump mentorships, meaning they pump you up, get your credit cards, then dump you to build the business on your own.
Stay positive though. People are making incredible amounts of money with Amazon FBA, and there's no reason you can't do the same yourself. Amazon FBA is actually a surprisingly powerful way to make money and there are some courses out there really do teach exactly what you know to get started. I'm personally a part of two Facebook groups where members consistently share amazing success stories, including earning their first dollars within 30 days, and building significant recurring income steams inside of a year.
Let's look at exactly what to expect from Amazon FBA as well as some insight into how to pick out good online courses that give you some great value for what you pay.
Quick Introduction To Amazon FBA
The term FBA stands for Fulfillment by Amazon. This is a service that Amazon offers to help people sell and, honestly, it's an extremely powerful service.
The key idea is that you sell products on Amazon but you don't have to deal with actually shipping them to customers. By extension, you also avoid having to manage customer service and returns.
Instead, you send your products to Amazon, which then stores those products in its warehouses. When an item is purchased through your Amazon store, Amazon then deals with the rest of the process, including shipping the item out, along with any necessary customer service.
Amazon's systems also mean that you can easily keep track of your inventory and know when you need to replace stock. The entire system is designed to be efficient and feedback from users suggests that it really does work that way.
Main Advantages Of Amazon FBA As A Business Model
One of the reasons that method of selling on Amazon is so popular is that it lets you create a business that you can scale up fairly easily.
Normally, if you were to sell physical products on sites like Amazon or eBay, you would have to deal with the challenges of shipping and storage. As your product selection got larger, both of these areas would become increasingly difficult. More money means more work, and as a single person, this can get overwhelming very quickly.
For example, imagine if you have a store that sold just a few hundred different products and you kept one of each product on hand. That's a relatively small store, all things considered, but it would still take up a lot of physical space. Each time someone ordered, you'd have to package, label, and make a trip to the post office..
Now, imagine scaling that up to a thousand products or even thousands. Unless you were to rent out space and hire staff, managing your products would quickly become difficult- and you'd need to really become a "business person". No more home based business playing around on the computer. Things just got real!
With Amazon FBA, you don't have to do all that. Instead, you get to rely on the storage and organization that Amazon has and those are frankly amazing. Because of the systems they've put in place for you, you can make one trip to the post and let Amazon's staff find and ship out products very quickly once they have been purchased. This also makes for better customer service overall.
Another big advantage of Amazon FBA is that the program is surprisingly inexpensive.
You do have to pay to ship goods into Amazon and to store them but the fees are fairly reasonable. In fact, Amazon gets some pretty fantastic discounts on shipping, so you tend to pay much less for shipping than you would normally.
The storage fees are also inexpensive, although they vary depending on what you have. For example, one seller estimated that it cost him roughly 15 cents to keep a book in the warehouse for a year. That's cheaper than storing it yourself!
Note: You do need to be careful with time. In particular, the fees start to get expensive if you have items in storage for longer than a year. You can get around this by selling items that move quickly, which is one area where good training can really help.
Don't forget that just having the "fulfilled by Amazon" logo on your item listing has the potential to lead to more sales. Anything sold via Amazon FBA is eligible for free 2-day shipping for Prime members. I will go out of my way to get free, fast shipping, even if it means paying a bit more for the item. That's a major incentive for shoppers in the Prime program and may make them more willing to buy what you're selling.
For the most part, Amazon FBA can work really well. It lets you create a business where you are selling physical products from the comfort of your own home, while also minimizing the work you have to do. I love it because it truly embodies the idea of home based business that you can run by yourself, without a staff or too much business skill. It means it's a style of business that's accessible to anyone, even if you aren't college educated or even if you don't have a knack for business in general.
Why Use An Amazon FBA Course At All?
A key design feature of Amazon FBA is that it's fairly easy to use. Many of the aspects are things that you can easily figure out yourself, especially if you're using the supplies and tools that Amazon recommends. There are also a decent number of videos online that show you precisely how to list, print, weigh and ship.
So, in theory you could teach yourself how to make money via Amazon FBA. In fact, many people have done just that. You'll even find that many of the people who create Amazon FBA courses and eBooks were entirely self-taught.
But, just because you can teach yourself, does it mean you should? Well, probably not.
You could certainly pick up the basics on your own, but learning the nuances of an Amazon FBA business is considerably harder. That's really where a good course comes in.
A key reason for this is connected to the products you choose to sell.
To be effective at Amazon FBA, you have to be picking out products that are likely to sell and you have to sell them at a rate that actually earns you profit. To do so, you're competing against other people on Amazon, not to mention other online stores and physical stores.
To complicate matters further, you do have to pay to ship products to Amazon and you have to pay for storage. Now, shipping is fairly cheap because of the discounts that Amazon gets. But, storage can get expensive fast if you're not selling and making money to pay for storage. Likewise, buying products costs, so if you spend too much money on products that don't move, you can limit your cash flow dramatically.
In a nutshell, there's quite a bit that goes into calculating potential profit before even buying products, listing them, and shipping them to Amazon's warehouse. If you are self taught, you can expect to make a lot of mistakes along the way. By following a course, you are avoiding the typical mistakes that everyone makes, and learning from someone who's made those mistakes for you.
Teaching yourself how to find good products and getting the best margins is certainly possible and it is something you'd get better at as you go along. However, if you're trying to self-teach these concepts, then you're likely to make some pretty expensive mistakes along the way.
Besides the cost, learning what products to choose as you go can be incredibly overwhelming. I mean, there's an almost limitless selection of products out there and some are going to do better than others.
Likewise, there are tons of different places to source products You might also get lucky and find a few rare things along the way, but successful businesses are rarely built upon luck. They are built with strong planning and foresight. The plan is exactly what you're paying for when you invest in a course on how to sell on Amazon.
It's easy to see just how much of a difference training could make. If nothing else, the right training means that you have to spend a lot less time guessing about what to do. You just need to follow a plan. You're taking fewer risks, you're less likely to make an expensive mistake, and less likely to waste time.
What About The Scams?
Scams are pretty obvious if you follow a few basic rules when checking out courses.
Making Money Requires Work
No matter how many times you see a guy sitting on his laptop running his business from a beach, that's not how online business really works. You definitely have to put in hours to build a business, and sweating on a sandy beach with screen glare is the last place I'd like to be while writing an article or fulfilling orders.
Yes, you can eventually reap the benefits of your hard work and take vacations. If you built good systems in place, then maybe you can even take long vacations! But in the beginning you'll have to figure out how to manage your current job, family life, and other responsibilities while LEARNING how to run your business, then taking action and doing the work.
Plus, the first time you do everything it takes longer! The learning process can be tough. But any course the promises you that you're heading for a lifestyle of luxury starting next week is lying to you.
Profits Are Not Instant
Those $100,000 per month figures you see online? Yeah, they are possible! You can absolutely get rich starting an FBA style business. But it's not going to happen next week, next month, or next year. It'll likely take you a few months to get the hang of things, and a couple years to start earning good money that you can rely on consistently.
Sure, there are the occasional outliers that build six figure businesses in less than a year, but they are the exception, not the rule. If you are starting out with no experience and not much cash to purchase inventory, then you will have to take some time to build up your business.
Don't let that discourage you! Even if it takes you 10 years to build, having a six figure business would be an amazing feat. Don't compare yourself to other people, and never give up. Not many people can say they own a business that creates passive income, and you are just a few moments away from taking that first step towards building a successful business.
If a course promises you to be profiting next week, it's a scam.
Nothing Is Ever "Easy" or "Done For You"
The biggest scam out there is the "done for you" business. No one is going to take the time and effort to create a profitable business then hand it over to you. It's just that simple. They may have a formula that worked for them, but they are not going to do the work for you.
Conclusion About Scams
So it may seem like simple advice, but if an online course is promising that you can make fast, easy money, without any work, it's a scam. Does that seem like common sense? Yup, it pretty much is. But advertising can be persuasive, so be critical of any false promises!
Picking A Good Amazon FBA Course
When it comes to Amazon FBA courses, it can be tempting to go with the cheapest option available. For example, there are some eBooks on the topic that are entirely free or video-based courses that might cost around $20.
Yet, you do tend to get what you pay for, so it's worth spending a little money and getting something good.
Now, I don't mean you have to go with something that costs $1,000 (some courses cost over $4,000). There are some good courses that will set you on the right track, without costing a fortune. In my opinion, the ideal price range is between $200 and $500.
The one that I recommend Amazon Bootcamp 3.0. This retails for $297 and you really do get your money's worth. The course itself offers an extensive range of information about Amazon FBA, including the basics and more complex elements.
Many of the videos also use an over-the-shoulder style, which is exactly what you need if you're learning a new system. In fact, one of the reasons that I suggest Amazon Bootcamp 2.0 is that the course is a perfect fit for beginners. For example, the videos are in order of what you need to do, so you can easily move from one to the next. They really explain business in total newbie language, which is perfect for someone like me!
Additionally, there is also a community component, so you can get community support and ask questions as you are figuring out Amazon FBA and how it all works.
A second option is Jim Cockrum's Proven Amazon Course. The members area little less user-friendly and the course itself is more directed at someone with a little more experience in business, but it's still extremely appealing because of the sheer amount of information. In fact, this course probably offers more information and bonuses than Amazon Bootcamp 2.0 and also has a community group.
In my opinion, the community for Proven Amazon Course is more active, and the type of information available on the website is more diverse (more types of business models available), so if that appeals to you, definitely check out the full review of that course.
Both courses are good choices and can teach you the simple and the complex aspects of being successful with an Amazon FBA business.
---
Have you invested money into a course teaching Amazon FBA? How much did it cost and were you happy with the learning material? Have you seen any results yet? I'd love to hear your comments below!
Lots of people in the comments have logged complaints about various seminar and "weekend sessions" they attended. Some of these range from $500 per person to $10,000 USD in various fees. Be careful for high priced seminars! Much of the same information is available online for $2-500, and includes lifetime support plus a thriving community. Do your research before dropping a ton of money on training.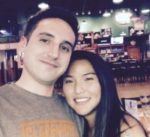 Nathaniell
What's up ladies and dudes! Great to finally meet you, and I hope you enjoyed this post. My name is Nathaniell and I'm the owner of One More Cup of Coffee. I started my first online business in 2010 promoting computer software and now I help newbies start their own businesses. Sign up for my #1 recommended training course and learn how to start your business for FREE!