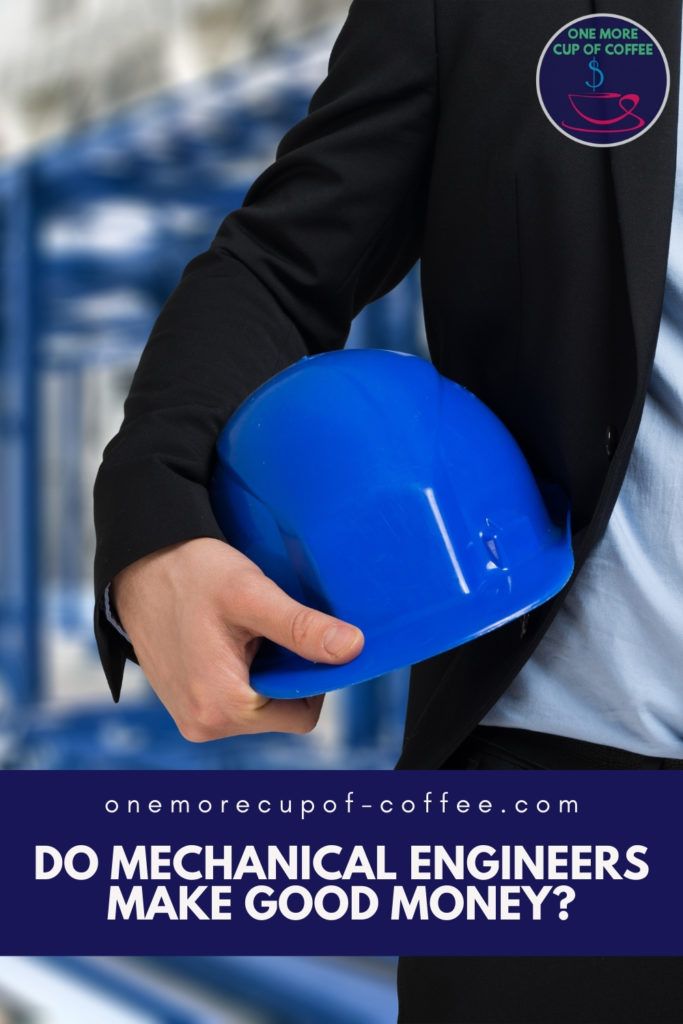 Vacuum cleaners, electric fans, lawnmowers, trimmers, and leaf blowers all have motors. There's a motor in your car, another in your washing machine, another in your dryer, and one in your refrigerator.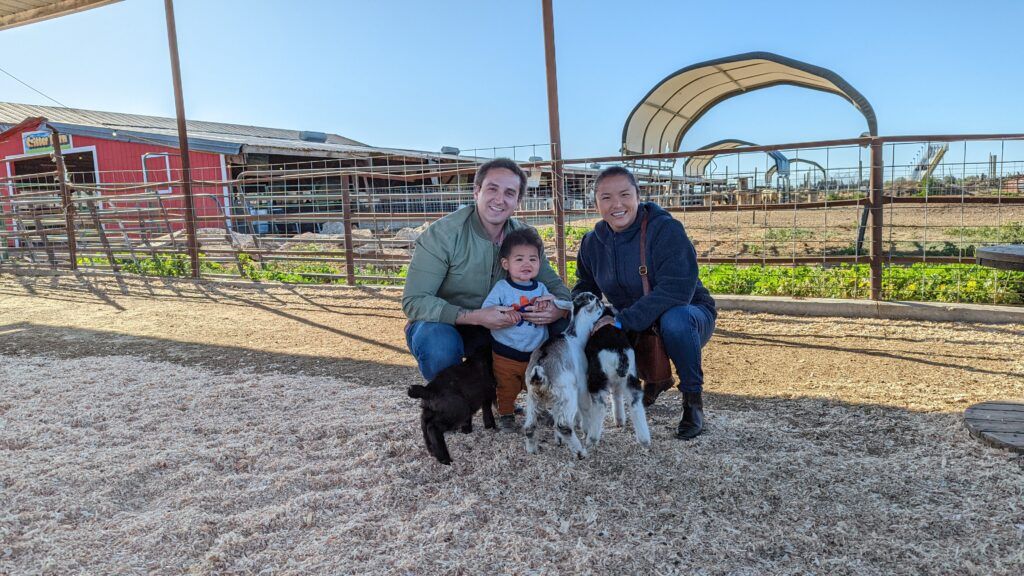 Are You Ready To Work Your Ass Off to Earn Your Lifestyle?
Are you tired of the daily grind? With a laptop and an internet connection I built a small website to generate income, and my life completely changed. Let me show you exactly how I've been doing it for more than 13 years.
Most of the gadgets and machines we use to make our lives better and easier have motors and a power source. Machines like these are designed by mechanical engineers, who design and oversee the development of both power-producing and power-using machines. Applications range from new medical devices to batteries.
It takes a special kind of person to be a mechanical engineer. Often, mechanical engineers are take-charge types of people who deal with problems logically. They're goal-oriented, organized, charismatic, and confident.
Because of these characteristics, mechanical engineers often fit well with the ENTJ personality type. They could also enjoy careers as public relations specialists, administrators for healthcare or businesses, entrepreneurs, executives, managers for sales or construction companies, and other careers where they can put their rational thinking and natural leadership skills to work.
One interesting thing about mechanical engineers is that they enjoy the problems they're presented with. They seem them as fun and intriguing challenges that give them a chance to push themselves and improve themselves. When they develop a solution to the problem, they've won the game.
Do Mechanical Engineers Make Good Money?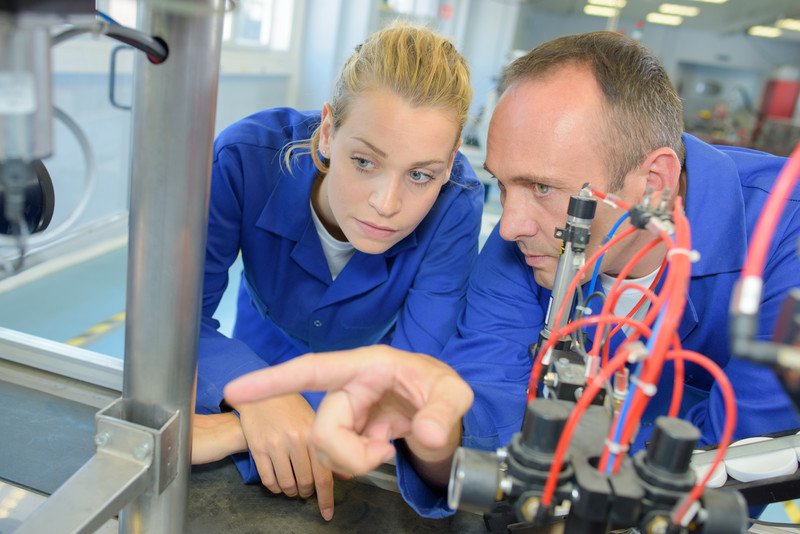 What's The Median Salary For Mechanical Engineers?
According to the Bureau Of Labor Statistics, the median pay range for mechanical engineers in 2019 was $42.51 per hour or $88,430 per year. Of course, there's a wide variance in what mechanical engineers can and do earn.
For example, the top-paid ten percent in the mechanical engineering field earn more than $138,020, while the lowest-paid ten percent earn less than $57,130.
The industry they work in makes a difference, too. Mechanical engineers working in scientific or research and development fields make a median annual wage of $101,780, while those working in computer or electronic manufacturing industries make an annual median wage of $95,260. Mechanical engineers working in the machinery manufacturing industry earn a median wage of $80,720 per year.
Location can make a difference, too, and the pay range for mechanical engineers across the United States is wide. The top-paying state is New Mexico, where mechanical engineers earn an annual average salary of $114,420. This is followed by the District of Columbia, with an annual average salary of $112,240.
Even the cities that mechanical engineers work to make a difference. In the Santa Clara region of California, mechanical engineers can earn an average salary of $125,640 per year. Contrast that with rural Northwestern Ohio, where mechanical engineers only earn an average annual salary of $69,830.
As with most careers, the experience a mechanical engineer has can make a difference, too. Entry-level mechanical engineers make an average of $63,000 per year, while those with 5-9 years of experience can earn $79,000 per year. Mechanical engineers with more than 20 years of experience are reported as making $101,000 per year.
One of the best ways mechanical engineers can improve earning potential is to branch out into a specialty. For example, mechanical engineers who become sales managers can earn close to $100,000 per year, while those who become natural science managers can make around $120,000 per year.
How Do Mechanical Engineers Make Money?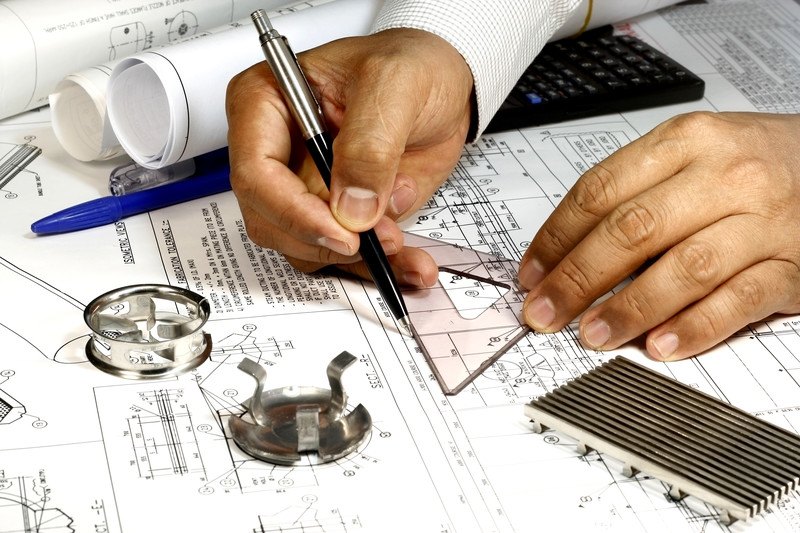 Mechanical engineering is one of the broadest career fields in the engineering industry, so a typical day can vary from person to person. Most mechanical engineers work five-day, 40-hour weeks, and they often work as part of a team with other engineers. Their work is generally done in an office setting, although they may occasionally visit worksites or manufacturing sites to see how the solution is developing.
There are some general tasks that most mechanical engineers do on a typical workday or workweek. For example, they need to interact with stakeholders all the way through the process of solving a problem. This means attending stakeholder meetings where they get a feel for what the stakeholders are looking for. They line out the project scope and requirements and plan out each phase of development, while always keeping in mind what the stakeholder ultimately wants.
Once they fully understand what the requirements are, the engineers can get to work designing the project. This can include using computers and special software to improve plans, and it almost always involves working in a team setting. As the team works, documents are recorded and reviewed, and stakeholders are kept in the loop.
The next step is lab work, where the team assembles the parts they've designed and begins to test the product. Documentation during this phase is essential. When the product is ready to be launched, some mechanical engineers are responsible for helping with sales and services.
While most mechanical engineers work 40-hour weeks, some work 60 hours or more. Mechanical engineers are able to get overtime pay for the excess hours they work. There are some professional organizations and unions that mechanical engineers can join, including the American Society Of Mechanical Engineers and the International Federation Of Professional And Technical Engineers.
Do Mechanical Engineers Have Good Job Satisfaction?
U.S. News listed mechanical engineering as having an overall satisfaction ranking of 6.8 out of 10. The job market, work-life balance, and future growth all ranked at 8, while stress ranked at 6 and salary ranked at 7.4. Overall, mechanical engineer careers ranked number one in the best engineering jobs category.
This research is backed up by Owl Guru, which showed that 69% of mechanical engineers are satisfied with their jobs. They feel good about the work they do, too—53% of the mechanical engineers surveyed said they saw their jobs as meaningful in ways that help make life better for other people.
The job definitely has a social side, with 78% of mechanical engineers reporting daily telephone conversations and 47% confirming the need for good teamwork. However, there aren't many negative interactions with the public. Only 8% reported having to deal with angry customers on a daily basis.
Mechanical engineers who can work well with their team members, manage their task load, and have some time for walking around and stretching their legs could really enjoy the creative challenges that this career presents. There could be some tradeoffs, such as getting to watch a project develop from start to finish but then also be required to sell, install, or service the products, too.
Pros
Most mechanical engineers work regular 5-day, 40-hour weeks in a professional office setting.
When they do work overtime, they get paid for their overtime hours.
Mechanical engineers work on unique projects and enjoy the challenge of developing the best solution for stakeholders.
Cons
Mechanical engineer positions usually demand at least a bachelor's degree.
Most of the work takes place in an office setting, which means mechanical engineers could be stuck at a desk or table for most of the day.
Some mechanical engineering positions require licensure.
What Are The First Steps To Becoming A Mechanical Engineer?
Most mechanical engineering jobs require a bachelor's degree in mechanical engineering or mechanical engineering technology. Traditionally, these degrees have been achieved through on-site schools. Some of the best places to study mechanical engineering in a setting like this are Stanford University, University of California-Berkeley, Massachusetts Institute of Technology, and Georgia Institute of Technology.
There are some good online options, too. Students who want to get a mechanical engineering degree working from home at their own pace or in other online scenarios could try the University of Alabama, Old Dominion University, Indiana State University, University of North Dakota, and the University of North Carolina at Charlotte.
Whether it's online or on-site, most mechanical engineering programs will require significant studies in mathematics, life sciences, physical sciences, engineering, and design. Some on-site schools provide programs that last five or six years but allow students to get their master's degrees as well as their bachelor's degrees. These programs might combine classroom studies with practical lab work that allows students to earn money while gaining experience.
High school students who are interested in mechanical engineering should check to see whether the program they want to take is accredited. Most employers want to hire graduates of schools with accredited mechanical engineering programs.
While not all entry-level mechanical engineering positions require licensure, some of the more professional positions do. In order to get a Professional Engineer license, a candidate has to have completed at least a bachelor's degree from an accredited school, pass the Fundamentals of Engineering exam, have around four years of experience in the work field, and pass the Professional Engineering exam.
Passing the Fundamentals of Engineering Exam generally happens after graduation, and it sets candidates apart as engineering interns or engineers in training. Once the work experience is acquired and the candidate passes the Professional Engineering exam, the state may require continuing education hours every year in order to maintain that license.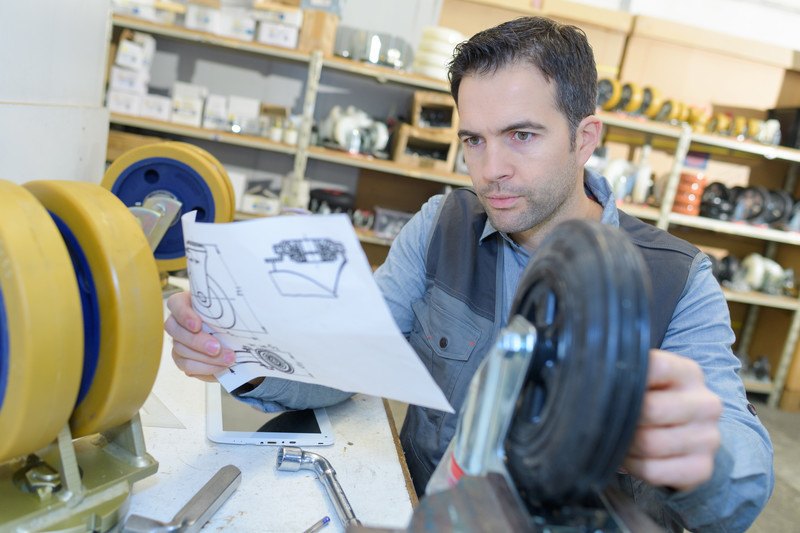 Do Mechanical Engineers Make Good Money?
The salary for mechanical engineers ranges from location to location across the nation and across several industries, as well. Although it requires some education to get started, the median pay is more than $88,000 per year.
So, do mechanical engineers make good money? The answer is yes. The relatively high salary, high job satisfaction, and the purpose mechanical engineers can feel in their work definitely makes this a career worth considering.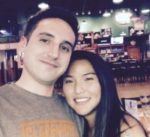 Nathaniell
What's up ladies and dudes! Great to finally meet you, and I hope you enjoyed this post. My name is Nathaniell and I'm the owner of One More Cup of Coffee. I started my first online business in 2010 promoting computer software and now I help newbies start their own businesses. Sign up for my #1 recommended training course and learn how to start your business for FREE!