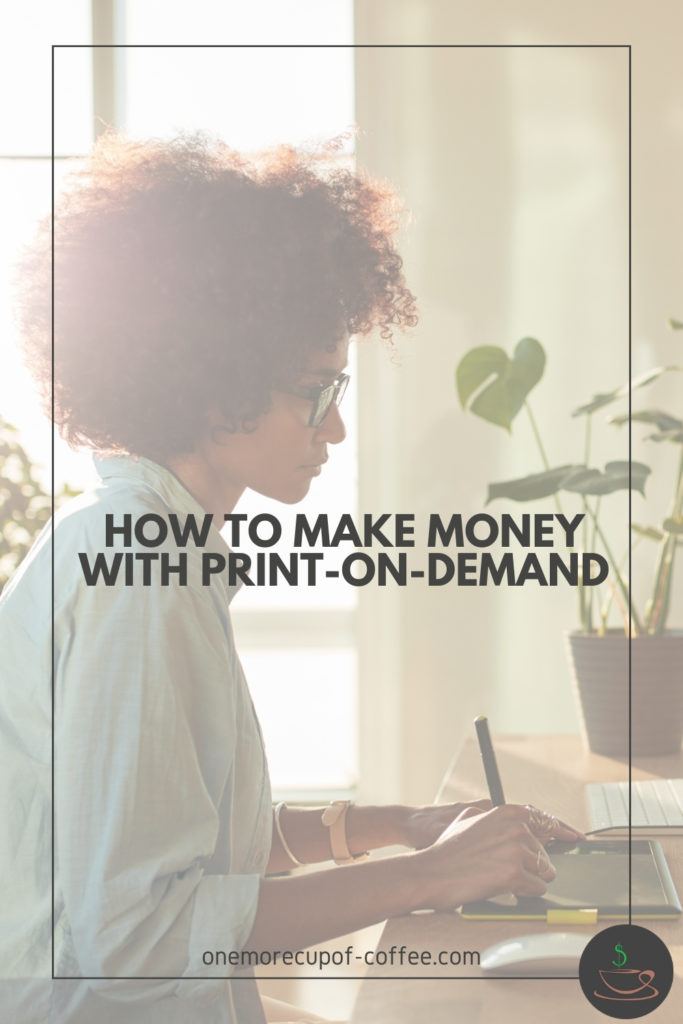 Ever had a brilliant t-shirt idea or slogan you'd know would make a killing if you could somehow slap it on a morning coffee mug? Well, you're in luck! That's exactly what print-on-demand (POD) allows you to do. But how do you make money with print-on-demand and how exactly does it work?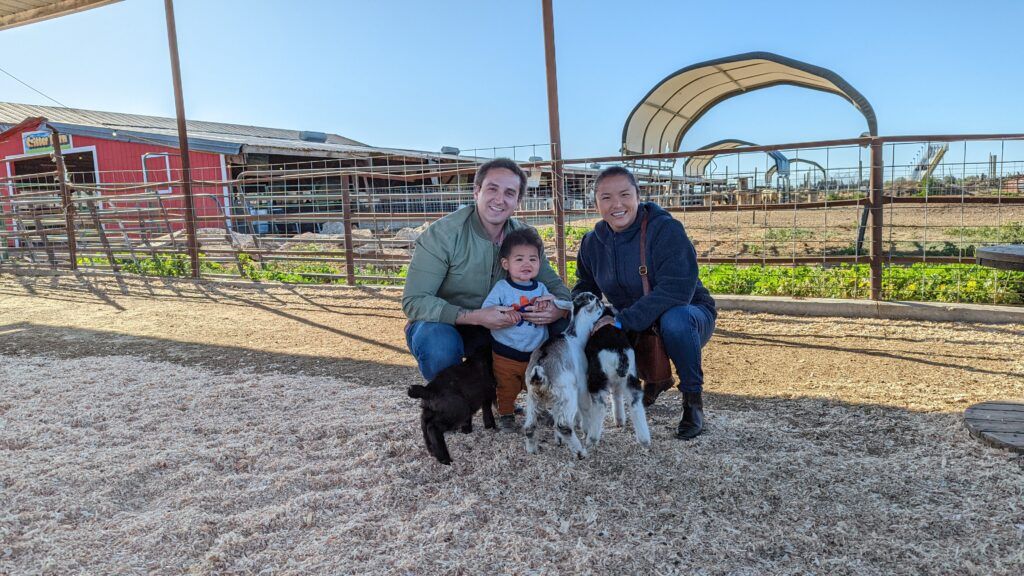 Are You Ready To Work Your Ass Off to Earn Your Lifestyle?
Are you tired of the daily grind? With a laptop and an internet connection I built a small website to generate income, and my life completely changed. Let me show you exactly how I've been doing it for more than 13 years.
In short, print-on-demand allows you to set up an online shop where you can sell your art and creative designs to be printed on clothing, water bottles, and a bunch of other accessories without ever having to have inventory, store goods, or personally ship it out to customers. All you have to do is sit back and watch sales come in!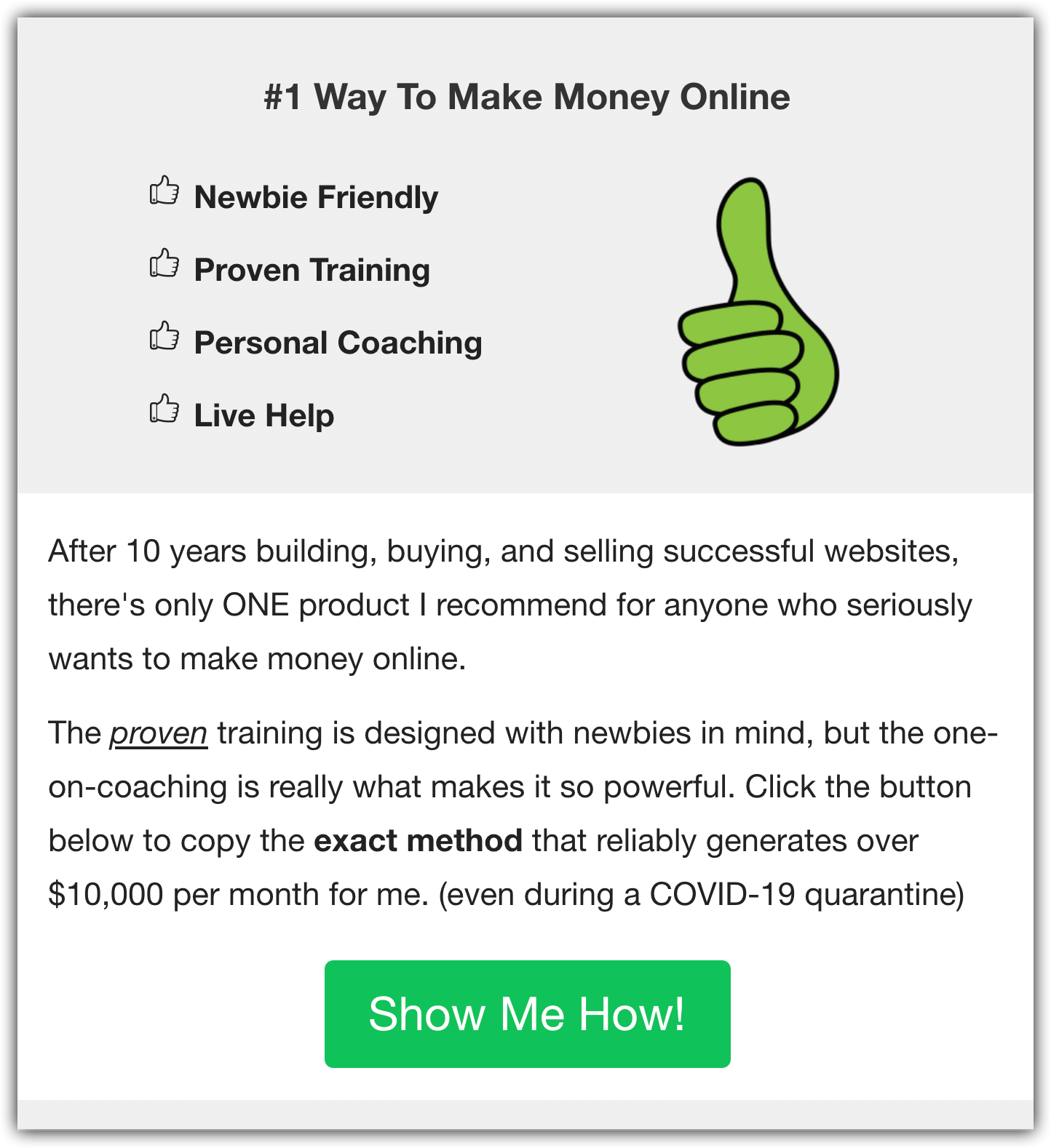 Print-on-demand is essentially like owning your own shop. It is the perfect way to test out your market and make money passively. For this reason, setting up a print-on-demand shop is a win-win, especially for busy moms, budding artists, or even TikTok creators who become viral for their witty videos and quirky slogans.
While it sounds easy enough, there are several different websites offering print-on-demand services. Which one is the best and easiest to use? We'll discuss that and more in the below guide on how to make money with print-on-demand.
How To Make Money With A Print-On-Demand
First, let's understand print-on-demand better. Print-on-demand allows people to put custom designs on blank products – typically including but not limited to – shirts, bottles, cups, mugs, stickers, decals, hats, bags, pillows, wall art, even yoga mats! You can even offer custom textures, like embroidery, on products too with on-demand print services.
No matter what it is, a POD store allows you to sell your designs without having the expenses and hassle associated with an independent e-commerce store. That way, you can sell your products and designs without having to invest a lot of money into actually buying the product in bulk.
When someone lands on your online shop and makes a purchase, only then will the custom design be printed (hence the print-on-demand name). Depending on the service you use, this typically implies that the supplier and handler will take care of production and shipping for you.
In this way, POD is very similar to drop-shipping. However, with POD you generally need to price your designs higher because the profit margins are slimmer as the blank product costs more to buy individually than in bulk. For example, the cost of a t-shirt might be $14 to produce, so you will need to charge $25-30 in order to get a $10-15 margin.
Once the order is placed, you can sit back and relax and watch the earnings roll in!
5 Best Print-On-Demand Stores To Make Money
So how do you start a print-on-demand shop? You can open a print-on-demand store by using a POD fulfillment app or website. Here are the most popular and recommended services to use.
1. Printful
Printful is an online on-demand print and embroidery service allowing users to sign up, connect your eCommerce store, and add your products to be bought on Printful. As a new user, there is no minimum sale requirement and you can sell up to 260 products. You also don't need to pay up-front, only once Printful receives the order, packs, and ships when one of your shop orders comes in. Printful is especially useful for beginners who want to first "test" the waters with their product. You can also see a mock-up design before selling using Printful's mock-up generator.
2. Redbubble
Redbubble is an online marketplace that specializes in "weirdly meaningful stuff." Its Australian-founded platform enables artists to sign up and sell their custom designs to people all over the world. You can sell your artsy designs on phone cases, pillows, stationery, canvas bags, adult and kid's clothing, wall posters, and more. There are over 70 products you can pair with your custom designs. True to print-on-demand, your designs will be printed one at a time to reduce waste. Redbubble also owns Teepublic, the print-on-demand site for custom clothing.
3. Zazzle
Zazzle is one of the most popular online print-on-demand stores for digital artists. It is where you can upload your digital creations and earn from purchases. Zazzle has the added feature of actually creating within Zazzle, rather than on Canva or another outside app. You can create flyers, business cards, or announcements for engagement parties, weddings, and more. you set the royalty rate for your designs, which is between 5-99%, and you receive the payout for every product sold with your design.
4. CafePress
CafePress is making waves in the print-on-demand industry by allowing users to customize their own designs. They also have one of the largest inventories to put designs on blank products. But they've taken it a step further and allow you to customize unique items, such as stuffed animals or clocks. But can you really make money with CafePress? In short, yes! There are no up-front store fees and you can earn 10% on any product sold in the CafePress Marketplace, or the % of royalty/markup you add to each item you sell outside of the Marketplace.
5. Spreadshirt
Spreadshirt is a leading print-on-demand service that allows users to sell their custom designs on products in the Marketplace or by opening up their own virtual store. They pride themselves on offering 100% free services, so you have zero up-front costs! With Spreadshirt, you can sell designs on over 200 blank products. If you're looking for a risk-free solution to test out your designs, Spreadshirt just might be what you're looking for.
Pros & Cons Of Starting A Print-On-Demand Business
There are definitely a few obvious perks of owning a print-on-demand business. But with it also comes a few disadvantages. It's important to consider both sides when starting your own POD shop so you don't find yourself disappointed or overwhelmed later on. Here are a couple of key pros and cons of making money with print-on-demand.
PROS
Low-cost: Print-on-demand services allow you to test the desirability of your custom designs without having to rely on heavy investing to get started. If you compare the near-zero fees with POD compared to e-commerce platforms like Shopify, where monthly fees start at $25-30/month, then it really makes a difference.
User-Friendly: A print-on-demand business kind of works on its own. Once you design your art and upload it, all you have to do is wait. There's no need to meddle with coding or shop theme customizations. Everything is already set up for you.
No-Fuss: Forget about shipping and handling. When you run a print-on-demand business you don't have to deal with the dirty side of e-commerce. The above services allow you to focus on creating, rather than on selling.
CONS
Suppliers: While you might be able to control the quality of your designs, it's a little harder to control the quality of the blank products from your suppliers and product manufacturers. When starting a print-on-demand business, you need to ensure that the end product will be high-quality. A negative outcome will reflect badly on your designs.
Branding: One of the major downsides of print-on-demand is that you don't own your business. This might not be so bad starting out, but if you seriously want to scale and grow your profits, there's nothing that can rival an independent online store. Unless you build a social presence and strong brand identity for your product or design, it will be much harder to stand out from the crowd.
Customer Support: When you are your own boss, you get to take care, or at least oversee, every step of the process. Including customer service and talking one-on-one with customers. Unlike with an Etsy shop where the creator does direct business with its customers and receives feedback, a print-on-demand shop is less personable. Should your customer have a problem with your design, you have a small chance of correcting it and ensuring customer satisfaction.
Can You Make Money From Print-On-Demand?
Print-on-demand is a great way to make passive income. As for just how much you can make, that depends. You will need to consider the royalties and fees of each POD fulfillment website. It also varies based on your designs, the overall quality of the blank products, and how you're able to market and promote your designs.
To ensure the success of your print-on-demand shop, you should test several platforms and services before settling on just one. Since most services require $0 up-front fees, that makes taking risks much easier. If you don't sell well, it might just be that your particular product doesn't perform very well on Printiful, but it might on Zazzle (or another POD fulfillment website).
You could also look into Etsy or its alternatives so you can combine your efforts and compare earnings after a trial period of 3-6 months. Meanwhile, make use of social media to create and build up your own brand. If your designs pick up speed, you could eventually move beyond print-on-demand to eventually your own e-commerce store over which you'll have more control.
Print-on-demand has come a long way in offering greater flexibility and financial opportunities for artists, but also for people looking for unique, customizable gifts. More and more, people are turning to print-on-demand services and taking their creations into their own hands. Now is the perfect time to consider opening a print-on-demand store or test out a few of those "million-dollar" ideas! Who knows how it will play out unless you try.
There are thousands of different side hustles you could do to earn some extra money on the side, and which one "clicks" for you depends on your personality and goals. However, there's one side hustle that makes an insane amount of money and works for anyone.
Starting an affiliate website is an incredible way to earn extra money because you can do it from your home on a laptop, and work on your business in the evenings and on weekends. The income potential is huge, and it's easy to scale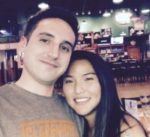 Nathaniell
What's up ladies and dudes! Great to finally meet you, and I hope you enjoyed this post. My name is Nathaniell and I'm the owner of One More Cup of Coffee. I started my first online business in 2010 promoting computer software and now I help newbies start their own businesses. Sign up for my #1 recommended training course and learn how to start your business for FREE!