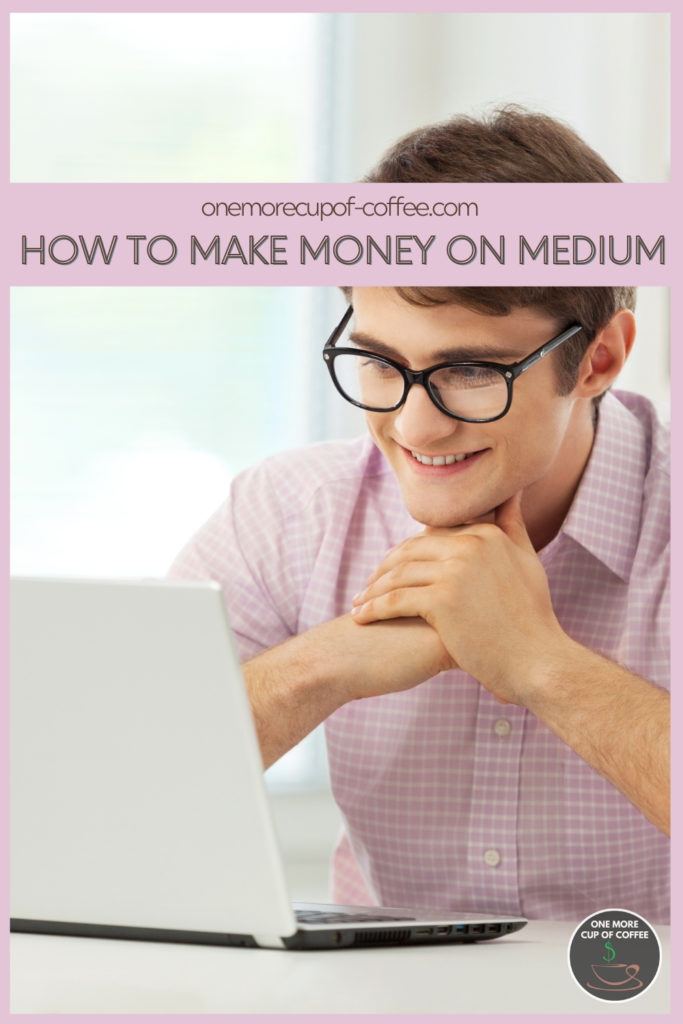 Ever thought of a brilliant idea you thought others would be keen to hear, but had no idea how to share it? If you don't have your own blog to publish content, then look to Medium. Medium is an open blogging platform "where expert and undiscovered voices can share their writing on any topic." So what's the difference between Medium and other blogs? And how do you make money on Medium?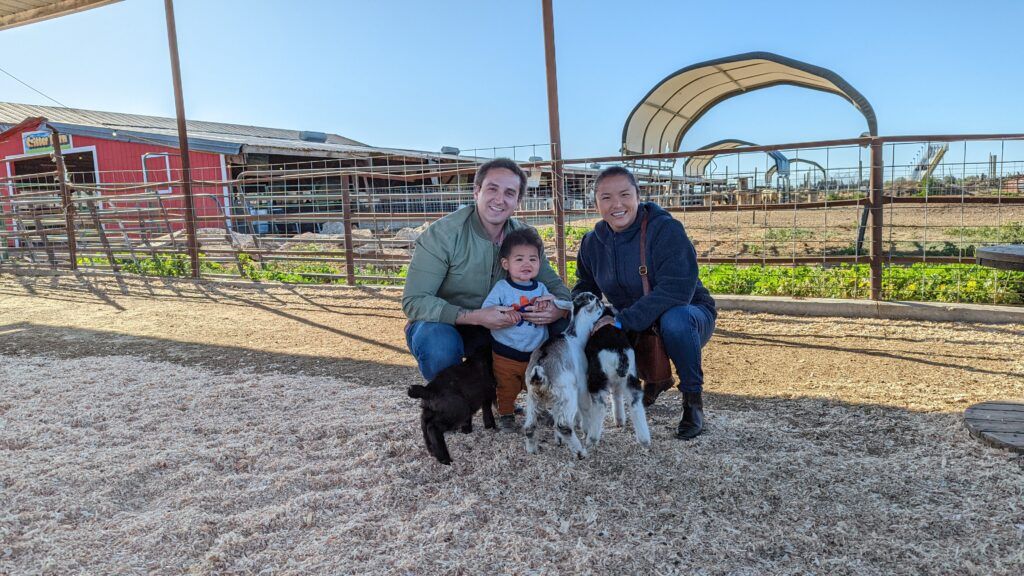 Are You Ready To Work Your Ass Off to Earn Your Lifestyle?
Are you tired of the daily grind? With a laptop and an internet connection I built a small website to generate income, and my life completely changed. Let me show you exactly how I've been doing it for more than 13 years.
Medium is unlike other blogging platforms. For one, it's totally free to start an account and use it. You don't need to set up your own website, design it, or install plug-ins or write CSS. Instead, you enroll and simply start writing and publishing.
Two, Medium receives somewhere between 85 -100 million monthly views each month. That's insane! That means your published articles have a chance at getting seen by a huge number of people. You don't have to rely on SEO (although that can help long-term), in order to get your articles seen by readers. The readers are already there. All you have to do is share real and raw stories and experiences, driven by a unique perspective and backed up with data and research.
Making money on Medium is definitely feasible. In fact, there are writers who have quit their full-time jobs to write solely for Medium! But oftentimes it can be like playing roulette. Sometimes your article will land right in front of the perfect readers; other times your great writing might get buried under the competition. If you want to make money on Medium, keep reading to learn the best tips and practices to do just that.
How To Make Money On Medium
Medium Partner Program
There are a few known ways to actively make money on Medium. The first step is to join the Medium Partner Program as a creator. In sum, this program allows writers to earn money from Medium members. Each time a paid member reads an author's content, a portion of their $5 monthly membership fee gets allocated to the writer.
Only readers who are Medium members will contribute to your earnings. However, claps (similar to upvotes on Quora or thumbs up on YouTube) and engagement from non-member readers also contribute to your article's overall popularity. Plus, if non-members convert to paid members within 30-days of reading your article, then you will earn from that as well.
Medium used to compensate authors via the number of claps an article received. However, as of late 2019, they have changed how they pay their authors to overall reading time from members. This new change in payment means that Medium rewards high-quality, unique content. So when you write compelling stories, you are actually compensated for your storytelling rather than the number of claps your blog post gets.
How To Join The Partner Program & Start Making Money On Medium
Before you can earn money by writing on Medium, you must first enroll in the program, accept their program terms, and link your account to your bank account or credit card using an online payment processing service called Stripe.
After you have set up both your Medium account and connected it to your new Stripe account, set up your taxpayer information (so you can get paid!).
Next, to make money on Medium you need to manually choose to hide your stories behind the paywall. The paywall on Medium essentially means that non-members cannot get access to your story without first becoming a member. By restricting access to your content, you are pushing for non-members to sign up. When they do, you get compensated for reading time from members.
You can also opt for any one of your articles to be seen and accessed by the public by putting your article "outside the paywall." Doing so means you won't get paid for your readership.
You can do this by ticking or unticking the box beside the option, "Meter my story so it is eligible to earn money."
Finally, to track your progress, earnings, and analytics, simply head to your Partner Dashboard.
The 3 Main Ways To Make Money On Medium
As I briefly mentioned earlier, there are a couple of ways to make money on Medium (that might surprise you!).
1. Writing & Publishing Articles
Of course, writing and publishing consistently on Medium is the number one way to earn as a writer. As for how much Medium partners make, that varies. According to this Medium user, the top 1% of Medium writers earn over $3,000 per month.
Another writer on Medium earned a whopping sum of $8663.02 and then quit her job to pursue writing full-time. Some other writers earn only $44 within one month. So how much you can earn will vary depending on how long Medium members spend reading your articles.
But no matter if a writer earned $0 or $10k on Medium, they all agree that the more you write, the more chances you have that an article takes off and goes viral. It is the same with niche websites the more articles you write = the more chances of one ranking in SERPs. Also, exactly like niche blogs, you have better virality potential when you write for a select audience on Medium – that is, pick a niche to write about.
2. Driving Traffic To Your Own Blog
Speaking of websites, another way to make money on Medium, somewhat indirectly, is to drive traffic from Medium articles to your own blog. Medium allows you to link to your own content, even your own shop or product! Self-promotion is allowed on Medium, but third-party promotion is not.
If you own a business or product and it is relevant to your story, you can most definitely link to it from Medium. Should that particular article become popular on Medium, not only can you earn from member readership, but you can also earn from any consequent sales. If you don't have an online shop or product (digital or physical), you can just as well redirect a portion of that traffic to your blog, where you can earn from affiliate marketing or display ads.
3. Affiliate Marketing
Affiliate marketing is by far one of the best ways to earn money online. Whether it's on your own blog or on Medium. Medium doesn't encourage you to overload your stories with affiliate links. In fact, if you do, your account can get suspended and flagged as spam. So insert affiliate links sparingly, but do take advantage of this opportunity.
As always, when you use affiliate links you should say so somewhere in the article (top, bottom, or in-content). This ensures that you adhere to FTC disclosures and puts it in "plain language" that you may earn commissions on any clicks and qualifying purchases through affiliate links. You will also please the Medium gods and keep your content within safety protocols.
What Can You Write About On Medium?
Medium authors cover a myriad of topics from technology to philosophy and science to religion. Truthfully, you can write about anything on Medium. These are the most popular categories that Medium often features.
Advice / Self-Improvement
Writing
Life
Travel
Education
Poetry
Startup
Politics
Life Lessons
Entrepreneurship
Art
Science
Technology
Sports
Food
Will every post your write get hundreds or thousands of views? Not really. But if you focus on writing lengthy (remember, earnings are based on overall time spent reading your article) content that evokes raw, real emotions or dynamic thinking, then your chances of earning from that writing topic increases enormously.
Can You Really Make Money Writing On Medium?
There are definitely pros and cons of making money on Medium. If you are passionate about writing and have extremely thoughtful and unique perspectives to share, then Medium is a great option. At least give it a go and just see!
On the other hand, if you are seriously looking to earn online from writing long-term, on a platform you actually own, then start your own blog. At least with a blog, you have full control over how to monetize.
Unlike Medium, which relies on algorithms and membership sign-ups and readership that you have no say over, your own blog allows you to strategically pursue money-making methods like affiliate marketing, SEO, display ads (read how much I earn from Mediavine here), and even sponsorships!
That said, there are certainly ways to make money on Medium, but they aren't as straight-forward and reliable as starting your own blog is. Even better, why not combine the two? If you have your own blog, Medium can be a great source for publishing content that doesn't exactly cater to your blog's audience or niche. In this way, Medium can act more of as a supporting blog platform to your blog (or YouTube or social channels, for that matter).
The verdict? You can definitely make money on Medium but stay away from publishing useless BS. There are a lot of "crap" articles to filter through on Medium. So if you write a golden nugget, you're more likely to stand out. Medium is the blogging platform to take chances, share in-depth personal experiences and thoughts, and where you don't necessarily need to write strategically for SEO. So let Medium be what it was designed for – a place for both expert and undiscovered writers to be heard (or rather, read).
When the storytelling is powerful and consistent, you will likely see earnings pile in from Medium. Or it might just be beginner's luck! You will only really know if you try it and find out.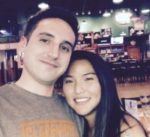 Nathaniell
What's up ladies and dudes! Great to finally meet you, and I hope you enjoyed this post. My name is Nathaniell and I'm the owner of One More Cup of Coffee. I started my first online business in 2010 promoting computer software and now I help newbies start their own businesses. Sign up for my #1 recommended training course and learn how to start your business for FREE!