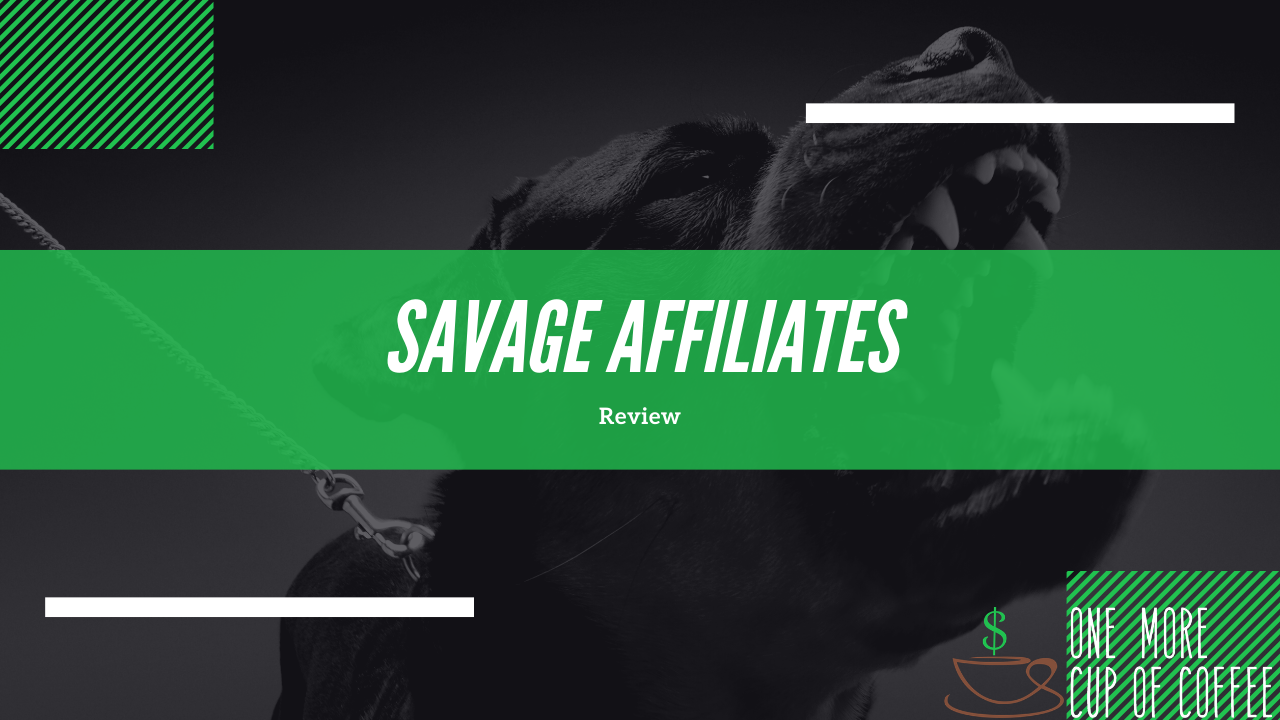 Savage Affiliates has a good reputation online, and it deserves it. For the price you pay, you get LOADS of quality information about how to make money through affiliate marketing. Plus, not only do you get training on how to build an affiliate website and rank in Google, you also get extensive training on how to run paid ads through Google and Facebook.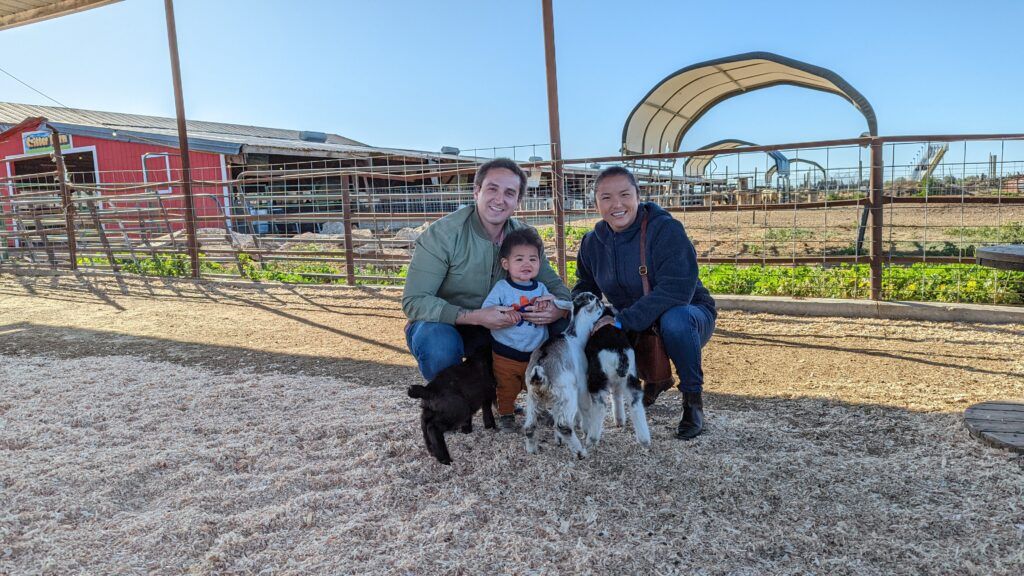 Are You Ready To Work Your Ass Off to Earn Your Lifestyle?
Are you tired of the daily grind? With a laptop and an internet connection I built a small website to generate income, and my life completely changed. Let me show you exactly how I've been doing it for more than 13 years.
However, the course was not perfect, and I'll go over my main critiques in detail in my full review of Savage Affiliates below.
The main issue I had with the course was its lack of true guidance for complete newbies. The modules are not presented in an optimized order, and 1-on-1 support is limited to a very small Facebook group. What's more, the training is way too focused on a narrow set of possibilities for affiliates, including Clickbank, Amazon, and ClickFunnels.
Even so, Savage Affiliates was one of the best one-time-fee affiliate marketing courses I've reviewed. It's not the best course out there, but it was really good. Here's my #1 recommended course . It costs more, and it's a monthly fee, which I know turns a lot of people off, but if you want to build a successful affilaite website, they are the gold-standard.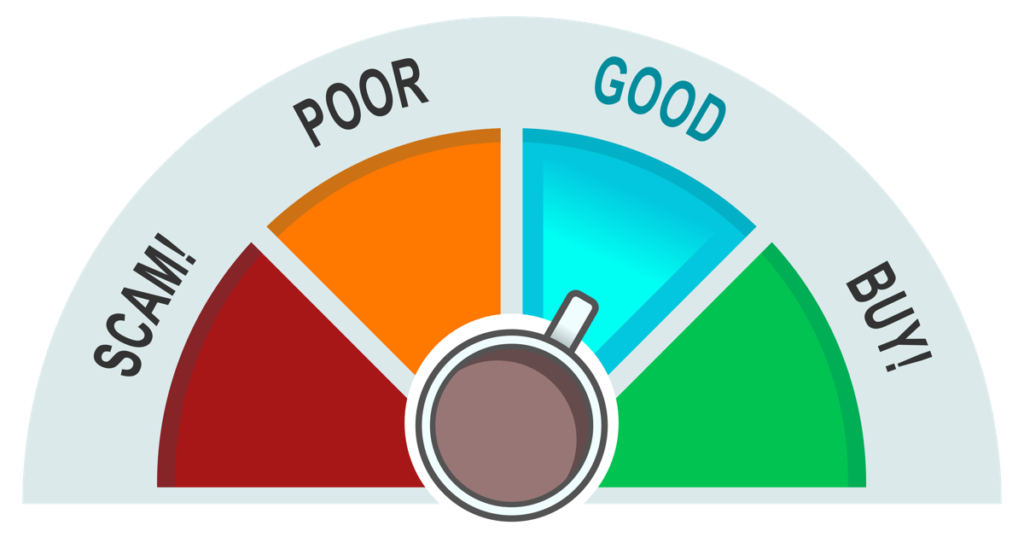 Savage Affiliates Review
Holy smokes there were a lot of videos to go through in Savage Affiliates! That's one of the benefits of this course – you definitely get a lot of value out of it. There are over 100 videos to go through, and many videos are 20 minutes long or more. The videos aren't just long for the sake of being long either. They are jam-packed with precise steps you need to build an affiliate business. Plus, you get a lot of mindset and experience insight from Franklin Hatchett as well.
That being said, to actually get your affiliate website up and running, you basically only need to do three modules: 6, 3, and 7, in that order.
Module 6 talks about site structure, so you can get an overview of how to set up your content in a logical way, plus you get some insight into how to pick products to promote. Module 3 shows you how to actually build your website. Module 7 then talks about how to get ranked in Google.
Most newbies won't want to mess with paid traffic, but if you have a budget, those modules were really good too. Franklin dives deep into Facebook ads and Google ads, including setting up your first ad, as well as insights into some of his successful campaigns.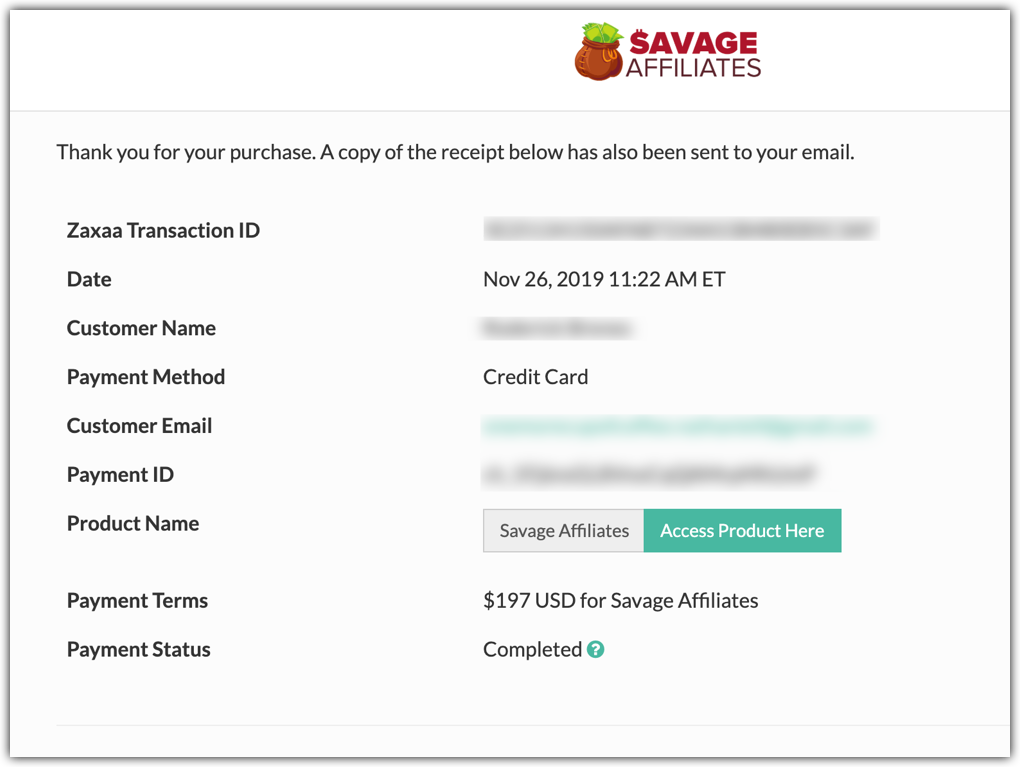 Inside The Members Area
Unfortunately, a lot of the other stuff is hyper focused ClickFunnels and Clickbank. ClickFunnels is just ONE affiliate product, in a highly competitive industry, so I think it was a mistake to steer people to promote that product. They have very high payouts, and recurring payouts at that, so you can definitely earn a lot of money, but I just don't think new affiliate marketers have the experience needed to effectively promote that product.
Clickbank is a marketplace, but it's a shitty one. #nofilter. It's well known for having low-quality products, including many of the scams I've reviewed here on One More Cup of Coffee. There are some legit products to promote, for sure, but the majority is low-quality garbage.
There's so much more out there! The Shareasale, CJ, Impact, and Flexoffers affiliate networks collectively have tens of thousands of companies you could promote. Amazon is a great place to start, but keep your eyes open for other opportunities!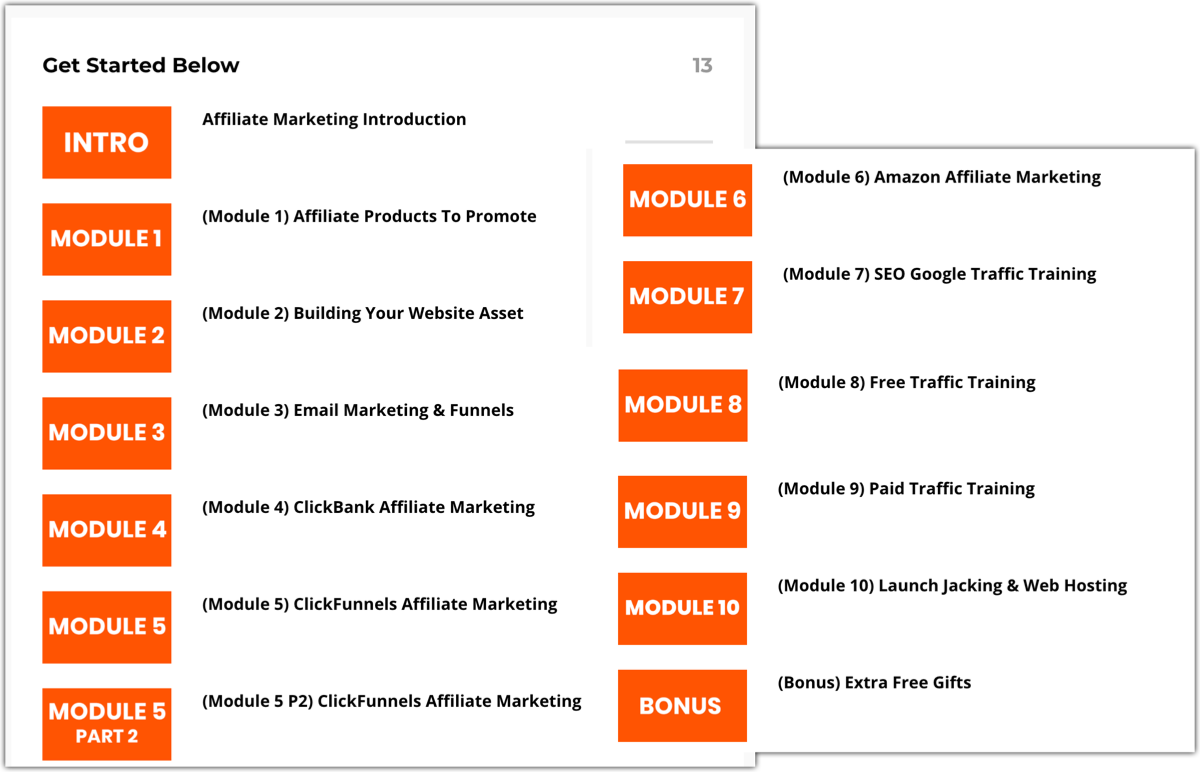 Members Area
Affiliate Marketing Introduction – great job explaining the basics, advantages, overview of tasks ahead (traffic)

Video 1: How This All Works (0:00 min)
Video 2: Looking At The Results (0:00 min)
Video 3: How We Get Free Traffic (19:15)
Video 4: How We Used Paid Traffic (12:40)
Video 5: How We Use Google SEO Traffic (4:31)
Video 6: How To Navigate & Follow The Course (6:32)

(Module 1) Affiliate Products To Promote

Video 1: What Niche Should Your Promote? (22: 19)
Video 2: ClickFunnels Affiliate Program (14:28)
Video 3: Clickbank Affiliate Program (13:30)
Video 4: Amazon Affiliate Program (2:16)
Video 5: Bluehost Affiliate Program (2:47)
Video 6: GetResponse Affiliate Program (3:52)
Video 7: Muncheye Affiliate Program (3:13)

(Module 2) Building Your Website Asset

Video 1: Website Introduction (3:45)
Video 2: Choosing A Website Domain Name (8:04)
Video 3: Starting The Website (8:13)
Video 4: Inside The Website Overview (8:28)
Video 5: Delete These Plugins (4:34)
Video 6: Install This Plugin (1:52)
Video 7: Website Plugins You Should Use (13:42)
Video 8: Installing Your Website Theme (9:11)
Video 9: Adding Articles To Your Website (13:28)
Video 10: Creating Categories To Organize (4:09)
Video 11: Creating Website Menus (7:38)
Video 12: Creating Legal Pages (3:30)
Video 13: Creating An About Page (5:00)
Video 14: Understand Widgets (9:03)
Video 15: Collecting Emails On Your Website Pt. 1 (14:49)
Video 16: Collecting Emails On Your Website Pt. 1 (5:13)
Video 17: Changing Your Website Username (1:49)

(Module 3) Email Marketing & Funnels

Video 1: Email Marketing Intro (6:53)
Video 2: The Best Email Software To Use (7:17)
Video 3: Add Email To GetResponse (2:41)
Video 4: How To Create Your Email List (3:55)
Video 5: How To Create A Simple Newsletter (9:14)
Video 6: Create Your Automation Workflow (17:43)
Video 7: Funnel Intro (1;45)
Video 8: Funnel Software Overview (6:53)
Video 9: Connect GetResponse To ClickFunnels (3:15)
Video 11: Creat A Form To Collect Emails (14:20)
Video 12: Create A Thank You Page (6:14)
Video 13: Install Pixels On Your Pages (2:32)
Video 14: Extra ClickFunnels Overview (7:34)
(Module 4) ClickBank Affiliate Marketing

30 Videos – Sorry guys, I'm getting bored of writing out timestamps.

(Module 5) ClickFunnels Affiliate Marketing
(Module 5 P2) ClickFunnels Affiliate Marketing
(Module 6) Amazon Affiliate Marketing
(Module 7) SEO Google Traffic Training
(Module 8) Free Traffic Training
(Module 9) Paid Traffic Training
(Module 10) Launch Jacking & Web Hosting
(Bonus) Extra Free Gifts
My Comments About Savage Affiliates Training
This review has taken me a lot time to write! Savage Affiliates covers a lot of information, and I wanted to dig in to make sure you had all the info you need to decide whether or not to buy this product. The main modules you should focus on, in my opinion, are the Amazon and SEO modules. If you don't know how to make a WordPress website, then you should do those modules too, of course.
Personally, I think selling Clickbank products is kind of dated. It used to be hot about 10 years ago, but now Clickbank is mostly littered with low quality stuff. There are better ways to market your digital products now, including places like Udemy, Teachable, and other course creator platforms, which also have affiliate programs. Clickbank is kind of stuck in the zone of "make money online fast" and "lose weight fast".
Still, even though I dislike the Clickbank products themselves, Franklin goes over some very good examples of niches throughout the Clickbank training. If you're struggling to find an affiliate niche, then you could benefit from these videos.
ClickFunnels is a step worse. Yes, lots of people can use ClickFunnels to market their products and build a list. However, this product is wayyyyyy over hyped as a "business in box" type of program. It's a landing page and funnel builder. It's good. Lots of people like it. But it's one product, and there are hundreds of thousands of others you could make money.
Setting Up Your Affiliate Website
It's clear that Franklin Hatchett knows his stuff. His step by step tutorials on how to set up your affiliate website are very fluid and casual. I like his teaching style! Plus, he's got a ton of stories to tell about past experiences in different niches, and cites specific examples of things that work or don't work.

He takes you though the process of buying a domain, building a WordPress website, and installing your first (required) plugins.
Just think twice about some of his recommended paid services. The services are good – in fact, I use a couple of them that he recommends. However, they are not necessary to make money online. Make sure you know what you're paying for before you actually throw down a credit card.
For example, he recommends Thrive Leads. That's $67 for a single website. Plus, you'll need and an autoresponder. That's a paid monthly service, and he recommends GetResponse. There's a couple of other ones too.
People set up their businesses different, so I can just say that I disagree with this method for helping newbies make money online. Making money from a list isn't easy. The FIRST step is to get traffic, and without traffic you can't collect leads, or monetize your list. So why pay for 6-months to a year of autoresponder services when you should be focusing on creating content to get traffic? That's why I don't recommend affiliate marketing for newbies just starting their first site.
Amazon Affiliate Modules

The Amazon affiliate training modules were good, but I'm giving these a bit of a mixed review because I disagree with some of the stuff he says in the videos. Don't get me wrong. You can follow Hatchett's advice, and still build a website that makes money.
For example, I love that he teaches that any search volume is a keyword you could go for. Regardless of what keyword tools you use, Google autocomplete can give you excellent suggestions for content. Over time, even just a few searches add up, and publishing loads of content helps to build your authority in search engines.
However, he made the odd claim that you need to build your Amazon sites differently than other affiliate programs. I think he means that because Amazon pays low commission rates you need to sell more products, therefore you should only target specific types of "buyer intent" keywords.
It seems to me that an Amazon affiliate product is like any other affiliate product, and there will be multiple ways to promote it.
Sure, "best electric lawnmowers 2019" is a surefire way to rank on page one and get some sales, but why would that not work with a physical product sold by a different store? Also, if I have a blog post titled "how to repair the huskvarna electric lawnmower", why could I not make successful sales of affiliate products in that post?
He goes on to say that "Google loves Amazon sites with good site structure". So Google specifically looks at Amazon affiliate websites different from other types of websites? I think not.
In spite of these issues, overall it's a great set of training videos, and will give you some great methods of finding and vetting products to promote on your website.
SEO Training Modules
The SEO Training modules were another mixed bag. In general, it's not bad, and you can learn some stuff from here to help you rank your website. However, there's good amount of bad advice that could potentially damage your business long term.
The main concerns I have about these modules is the emphasis on backlinking. Backlinking is the practice of seeking out other websites to link back to you. This happens naturally as you grow your site and write interesting content, but many people "speed up" this process with a variety of methods, varying in effectiveness.
First off, DO NOT use PBNs. Even professional ones that cost a fee. Google's algorithm is always getting smarter, and Google hates PBNs. Sure, many people get a way with it, but some don't. As a newbie, the one who doesn't get away with it could be you. Imagine 6 months or even 6 years of work down the toilet because you were buying links.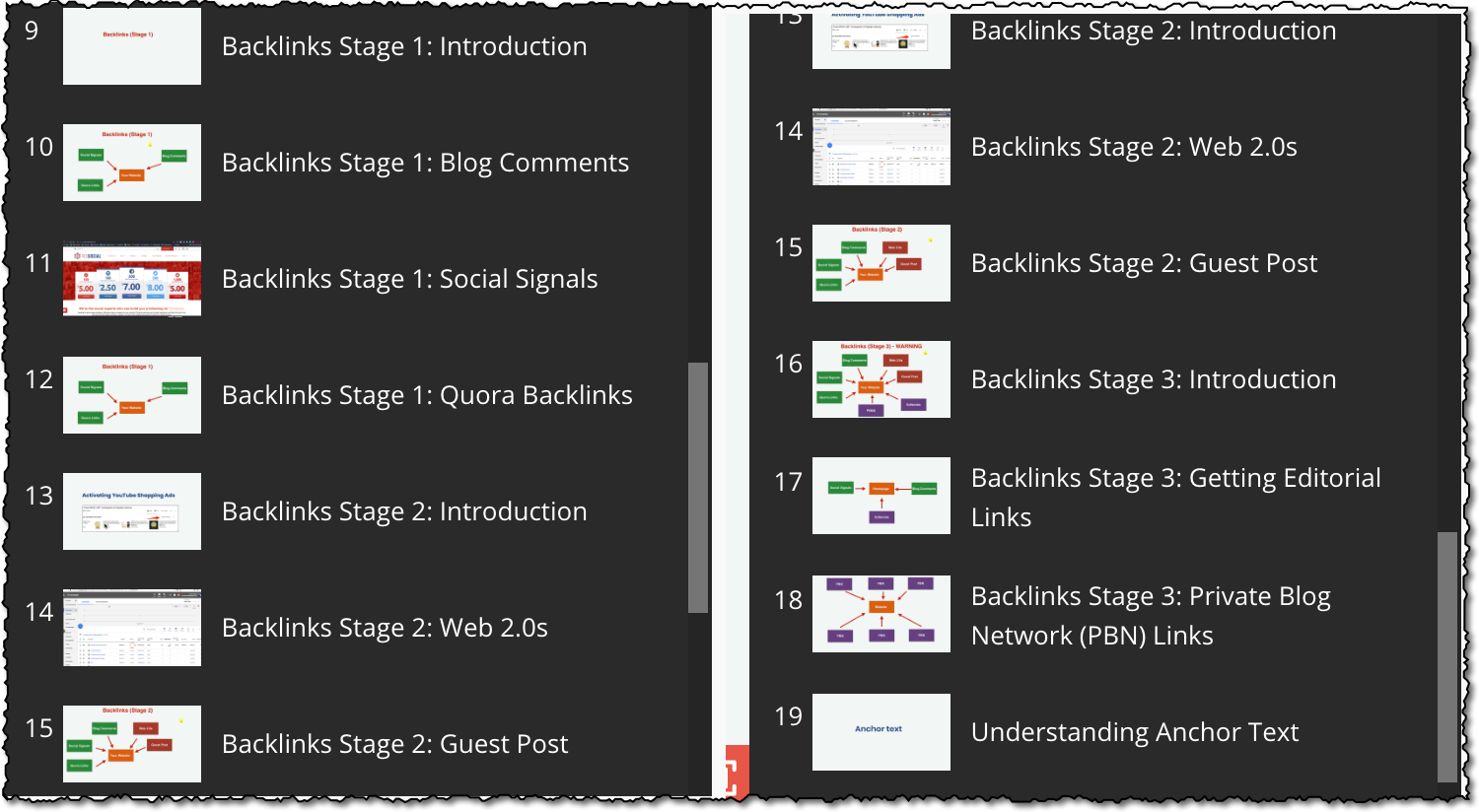 Secondly, buying links from Fiverr is a huge mistake. You have absolutely no quality control over what type of linking their doing, and whether or not they actually do what they say they will. They can write something like "20 high quality backlinks", then give you 1,000 low quality ones. You just have no idea what will happen. Most likely it's just a waste of your time and money, but linking in this manner could send a signal to search engines that you are engaging in intentional linking practices.
Lastly, there seems to be a lot of focus on getting links from comments and forums. That's pretty old-school. Sure, you can sneak a couple by here or there, but if you are leaving links in forum and on blog posts, the vast majority of your work will get deleted. In my opinion, this is less effective than just creating quality content and letting people find your content by ranking in Google. Yes, it takes longer, but it's the right way to do it.
If you just focus on the on-page SEO training, then you're good to go with this module.
Even with the good parts of the SEO training, I feel like he leaves a lot out. For example, in the Clickbank training he's talking about a product called Red Belly Detox, and he just shows you keywords related to detoxing. It's a very one-dimensional strategy for getting ranked and getting clicks to your affiliate links.
Rather than just "top 10 detox diets", what about, "how to lose weight fast before a wedding", or, "how to naturally cure chronic lethargy". I'm not saying he was wrong, but I feel like there are better keyword strategies out there.
Paid Ads Training
One of the highlights of Savage Affiliates was the paid ads training for Facebook and Google. If you plan to do paid ads but don't have any experience, then $197 is a good price to pay for this training alone. The training takes you from high level conceptual stuff, to details about how to make an ad, target an audience, and optimize for conversions. Not much else to say here but good stuff!
What About Support & Help?
My top gripe for all "make money online" courses is that they don't come with enough support, but Savage Affiliates gets a pretty good score in my book! Though pretty small, it's certainly one of the most active Facebook groups for affiliate marketing I've ever seen. There are lots of questions being posted every day, and every single one gets an answer.
Everyone is very positive and helpful, and there are even people posting screenshots of their first sales. Savage Affiliates training is clearly work for some people.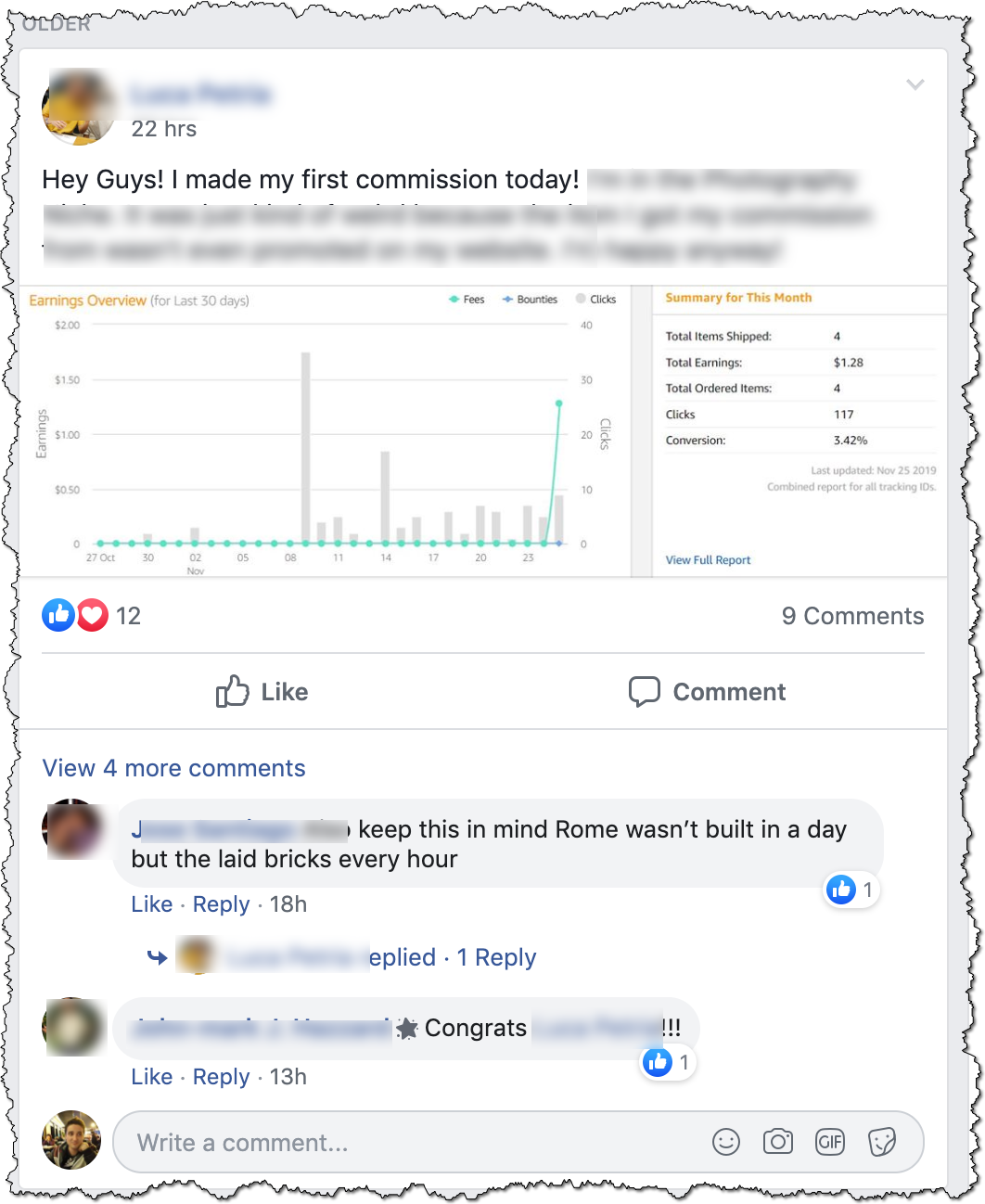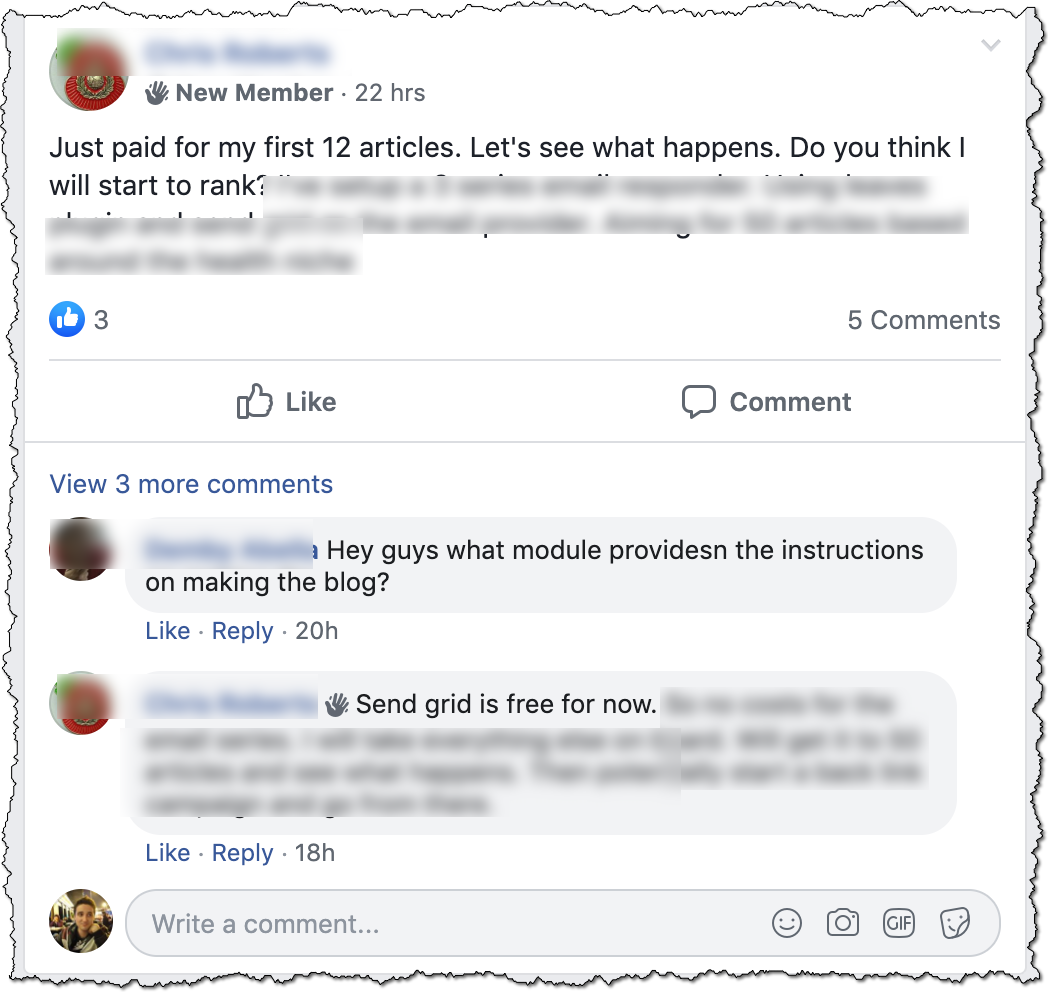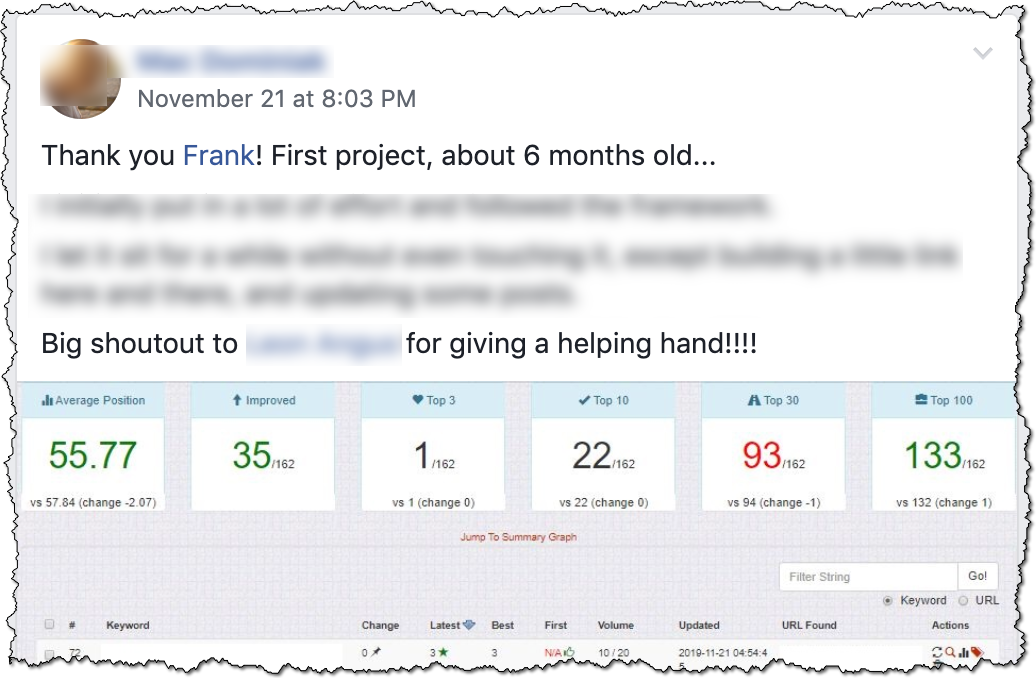 Even so, a Facebook group is still just Facebook. Posts aren't organized very well. It's hard to find old information. It's not really a "learning zone" like I've seen with the best online affiliate communities. It's also not a technical support area where you can get someone to fix your site if it's broken, or help you do a specific task you can't figure out.
Pros & Cons For Savage Affiliates
Pros
one-time payment ($197)
extensive video training
excellent paid ads training
good advice on choosing and ranking for Amazon product sales
training on Clickbank & Amazon
Franklin goes off on tangents with very interesting insights & stories
positive, active facebook group with consistent responses
Cons
encourages dangerous backlinking techniques for rankings
uses outdated techniques like forum and comment spam
doesn't discuss article structure and writing skills enough
Franklin says "OK guys" way too much
recommends many paid tools to build your website which can add up to high monthly fees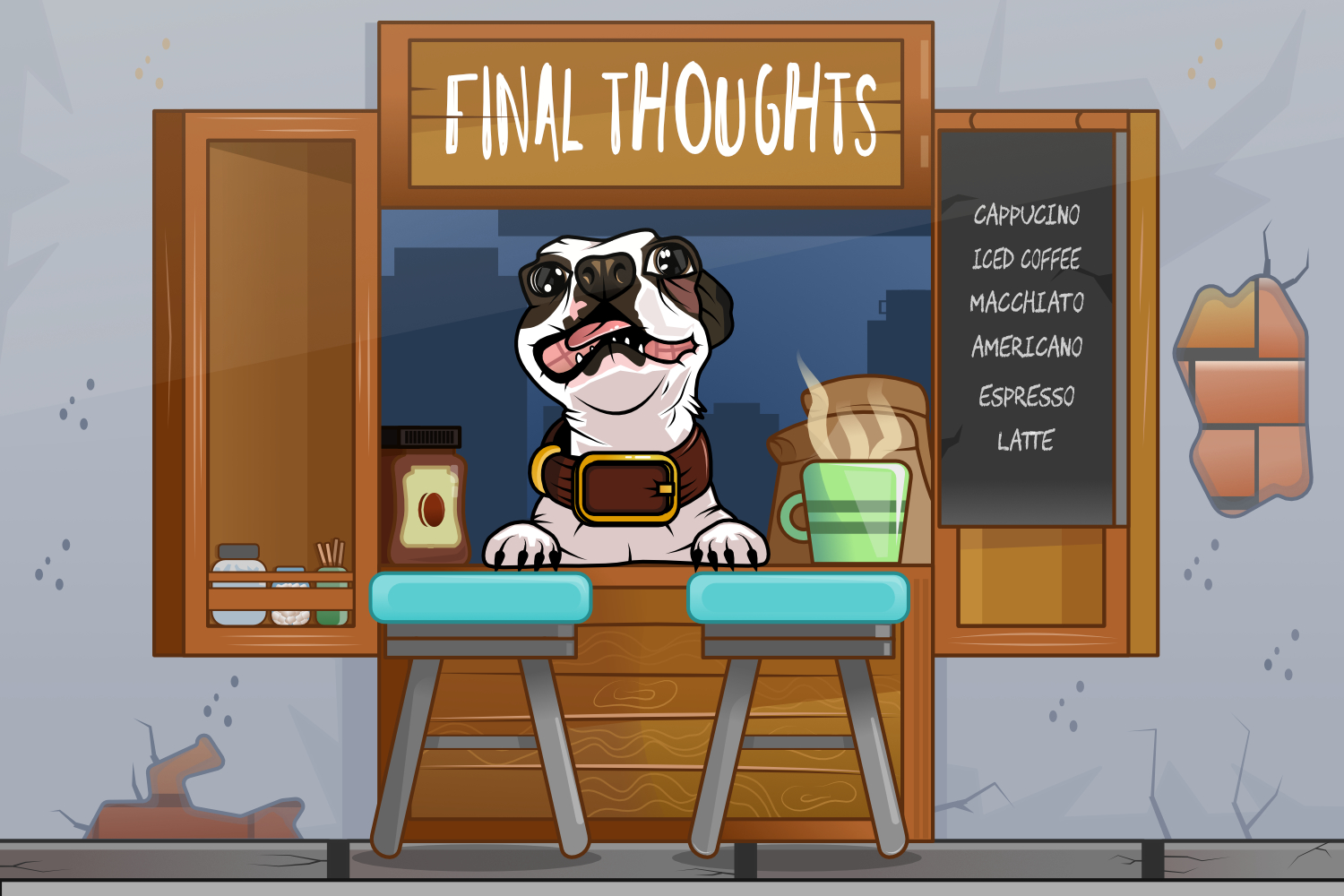 Should you buy Savage Affiliates?
Overall, Savage Affiliates was a decent course to help you get started in affiliate marketing. It has its issues for sure, but it covers most the necessary topics in-depth, and even branches out into some pretty advanced stuff. For the price of about two hundred dollars, it's not a bad deal.
Spending two hundred to learn how to make two hundred thousand sounds like a good deal to me! This certainly isn't one of those recycled garbage products floating around for twenty bucks. There are higher quality one-time-fee courses out there, but they cost $500-$1000, or more, so Savage Affiliates fits nicely in the mid-range of delivering good information for a great value.
However, without the robust support network and specific step by step tasks that newbies need, I think a lot of people will flounder with the course and quit in a short period of time. Plus, I encourage people to focus on long-term growth techniques, which in this case means avoiding using PBNs or other paid linking techniques.
If you want a more personalized support system, with clearer tasks to follow, and a long-term growth strategy for building your affiliate business, this is my recommendation.
For those who are mostly interested in promoting specifically Clickbank or Amazon products, and for people who plan to focus on backlinking as their main form of search engine optimization, then Savage Affiliates is a good choice. Also, for folks who just absolutely refuse to pay a recurring fee for training, this is a great product too. You get a ton of training, plus a decent Facebook group for your questions, and no month membership fees! Just keep in mind that the training does recommend you purchase a number of other products with recurring fees, so you may get stuck with a monthly bill anyway.
Savage Affiliates Review
Training Material Quality
Longevity Of Training Material
A solid course for a reasonable price, Savage Affiliates is a good compromise for someone who wants to learn the basics of affiliate marketing without paying for some of the higher priced courses out there.
This course does a decent job of covering necessary topics, but leaves out some important information, and emphasizes some things which could be detrimental to your progress. On top of that, the support network is not nearly as robust as some of the top courses in this category.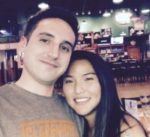 Nathaniell
What's up ladies and dudes! Great to finally meet you, and I hope you enjoyed this post. My name is Nathaniell and I'm the owner of One More Cup of Coffee. I started my first online business in 2010 promoting computer software and now I help newbies start their own businesses. Sign up for my #1 recommended training course and learn how to start your business for FREE!