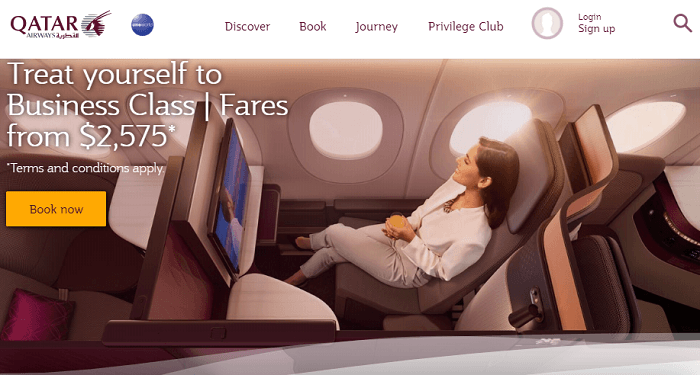 The world famous Qatar Airways airline that has sprouted up as a small luxury airline in Doha in 1997 quickly grew into a global airline servicing all 6 continents with over 150 different destinations being serviced with every day flights.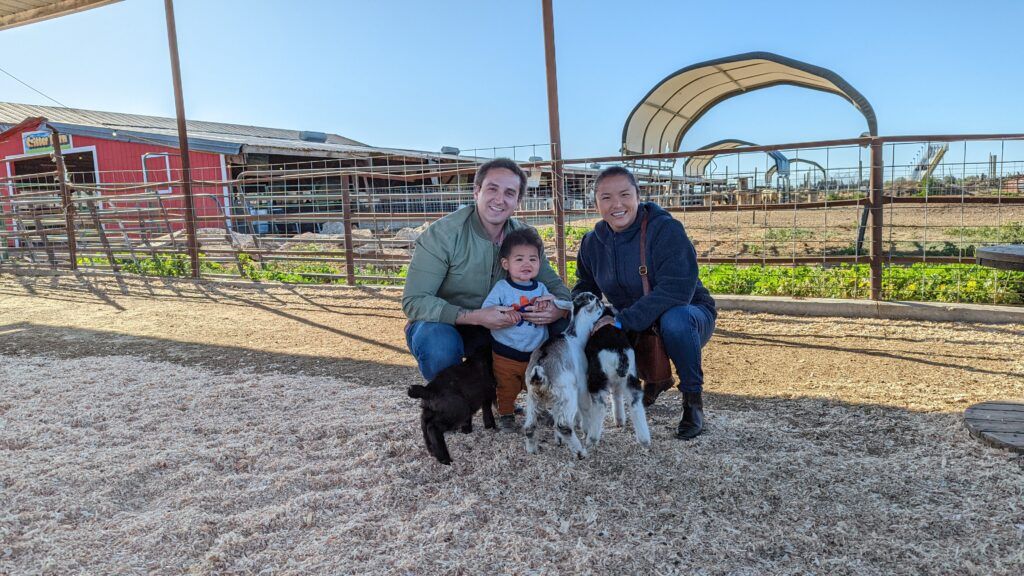 Are You Ready To Work Your Ass Off to Earn Your Lifestyle?
Are you tired of the daily grind? With a laptop and an internet connection I built a small website to generate income, and my life completely changed. Let me show you exactly how I've been doing it for more than 13 years.
Its 5-star airport, Hamad Internation Airport, in Doha provides a mix of short, medium, and long-haul flights with the best on-board experience airlines can offer. Voted as the airline of the year in 2011, 2012, 2015, and 2017, it's one of the best choices for a luxury experience flight around the world.
This is why for those in the travel niche, Qatar Airways is a perfect choice to add to your luxury travel arsenal for promoting laid back, enjoyable travel options for your readers.
We're going to take a look at Qatar Airway's offerings, and then dive deep into everything the Qatar Airways affiliate program has to offer. You can also check out these other flight booking or airline affiliate programs.
What are affiliate programs?
To start, if you're not familiar with affiliate programs, they act like an advertisement program in which the company (Qatar Airways in this case) provides you with a tool to create banners, website URLs, and other advertisement tools that you can use online. By sharing these different images and URLs on your website or social media site will help to drive customers to that company's website.
In return for sending potential customers to their website, they will provide you with a commission. The commissions for some affiliate programs is done per customer that you send to them and some are done as a % commission of the sale that the customer made after they got to that website.
Affiliate programs are completely free to sign up and dont require any startup -thats why it's one of the best choices for a side-home business.
What Type Of Products Are Featured?
Qatar Airways offers luxury flights that started from their home airport in Doha, Qatar but now operates in 150 different destinations all around the world with primary locations in the Middle East, Europe, South-East Asia, Africa, and the United States.
There are limited flight options as well to China, South America and Australia as well.
The most popular travel destinations are included all over the world including cities like New York, Venice, Houston, Atlanta, Dallas, Washington DC, Chicago, Philadelphia, Geneva, Hyderabad, Mumbai, Bangkok, Singapore, Karachi, Kuala Lumpur, and Chennai.
On top of flights, Qatar has partner services with Hotels and Car booking services to make your trip complete end-to-end as they strive to make a hassle free travel experience.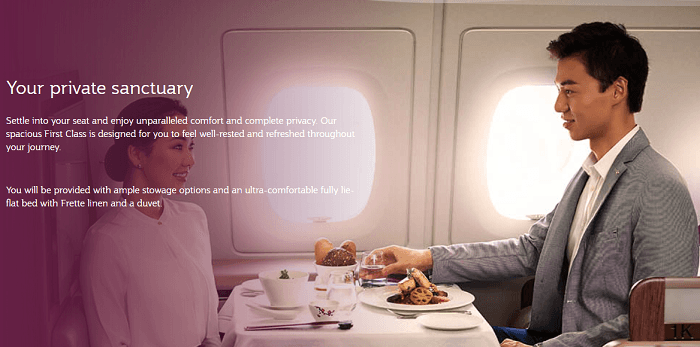 The Qatar Airways Difference
Qatar Airways offers and unparalleled travel experience with their one-of-a-kind hospitality on-board. Below is why Qatar Airways is the best choice for a luxury airline:
Spacious and stylish seating with beautiful design and comfort.
Beyond first-class with private traveling rooms.
In-flight work spaces with in-flight wifi and computer display monitors to continue your work with your business colleagues while flying.
World class dining options prepared fresh for you including steak and seafood options as well as exquisite appetizers and drinks.
End-to-end experience both pre-flight, during, and after flight to ensure you are ready for your trip and you end up at your final destination with a hassle free experience.
What Is The Commission Rate?
The commission rate that Qatar Airways offers it's affiliate partners is 2% of the total sale achieved by customers you send to the Qatar website. That means, if anyone who clicks on your affiliate links ends up making a purchase, you'll receive 2% of that sale.

Qatar Airways has a 60 day window for you to get commission on sales from a customer. This means that the day they click on your affiliate link, whether they make a purchase right then or they come back another day, as long as it happens within 60 days you'll still receive commission for their purchase.
While 2% seems low, flights on Qatar Airways typically aren't lower than $1000 and can range up to $5,000 and up depending on the cabin type. 2% on a $5,000 flight is already $100 just for one flight.
It also runs very standard to other travel companies offering flights that can range anywhere from 1-3% commission.
Alternative Affiliate Programs
There are so many great travel sites offering great deals on flights, but each of them have their different offerings and commission rates. Here are a couple of the top affiliate programs within the travel niche:
Priceline: You'll get a flat $4 commission on all flights offered on Priceline. They also offer vacation packages, hotels, cruises, and car rentals which have a 3% commission rate.
Kiwi: Through Kiwi they specialize in flights but also offer hotels, cars, and holiday packages as well. Their commission rate is a flat 3% on all completed sales.
Booking.com: Although it is one of the most popular travel sites on the internet, the commission for Booking.com works differently than others. You dont have a commission percentage of the total sale, but instead you get a percentage commission of the profit that Booking.com receives. This ranges between 25-40% of the profit share.
From some of the discussion above, it's good to pair Qatar Airways with some other travel niche sites, especially those that Qatar doesn't already offer. Some examples of this include activity booking sites like Viator and Klook. Both of these two sites offer great activity packages all over the world to make traveling easier and hassle free.
Website Ideas
If you decide to partner with Qatar Airways, you will need to structure your online presence to that of luxury travel and excellent service industry partner so you can attract the right crowd. The market for Luxury travel is huge, but it doesn't interest the majority of the people on earth.
One great idea is creating a "Luxury Mafia" channel both in website and social media format. Luxury Mafia is one of the largest growing areas of high-end travel because it mixes first class with a bit of sass. Luxury Mafia as a channel means you show high-end destinations, hotels, activities, arlines, and products, but in a "gangster" type format. Make it real, make it lit, and just make luxury "cool".
You can also feature some of the best high end hotels around the world (that have a Qatar flight path). Luxury hotels are all over the world and they are growing every day. Every luxury hotel's customers had to get there somehow, so you can partner that luxury hotel presence with a first-class flight from Qatar Airways. That way you get 2 for 1 in terms of booking.
Your goal in the upper class luxury travel niche isn't to have a high quantity of followers/bookings, but instead to have high quality. So targeting ads and social media following appropriately is very important. But once you've penetrated the market, you'll be set!

Can You Make Money With The Qatar Airways Affiliate Program?
Luxury travel has so much opportunity to make money because spending money is what luxury travel is all about. Before you can start making money, you'll need to get signed up for the Qatar Airways affiliate program.
You can sign up for the program here: https://www.qatarairways.com/en-us/affiliates.html.
Once you've submitted your application, you'll be taken to the Rakuten Marketing portal. Qatar Airways works with a 3rd party company who manages their affiliate program called Rakuten. You'll need to get a Rakuten Marketing account by going to www.rakutenmarketing.com and sign up.
Once signed up, just search for Qatar Airways in the Advertiser Search box. This will show you the Qatar Airways affiliate program where you can click on the "Apply" button to get signed up.
Qatar Airways Affiliate Program Tools
After you're signed up and Qatar has approved your application, you'll now have access to the affiliate tools available on the Rakuten portal. To use the tools, search for Qatar Airways in the Advertiser Search Box, then click on the "Link Types" on the left-hand side (as shown below).
You'll see that Qatar has 2 different types of links available to use on your website and social media site including Text and Banners.

Banners: The banner images available on Qatar Airways site are graphics that showcase their flights, services, experience and offerings. You can use these on your website to have a good looking advertisement to get potential customers to click on them.
Text: The text/email links are HTML and URL links that you can use on your website to hyperlink text or images. You'll find links to specific areas of Qatar Airways website and you'll also find special affiliate discount and deals that cant be found on their website. This is one of the easiest ways to get potential customers to purchase using your affiliate link.
To use any of the affiliate tools, simply click the "Get Links" button next to each of the links. You'll be prompted with a pop-up which will have the HTML text available for use on your website. Make sure you only use the links provided in the Rakuten portal because they have your affiliate ID embedded in it so you'll get credit for the potential sales.
Pros/Cons of Working With Qatar Airways
By now you'll have an idea if you want to sign up or not with Qatar Airways, but if you need another quick run down of everything good and bad about Qatar Airways, here's the skinny version:
Pros:
Well-known established first class airline experience.
Popular company with high-dollar sales.
Low affiliate commission, but high affiliate return due to the large sales amounts per transaction.
Cons:
Difficult to get established in the luxury niche.
Only serves 150 locations around the world – Limited options for destinations available.
I hope you've learned everything you need to know about the Qatar Airways Affiliate Program and it helped in making your decision to sign up or not. If you have questions or have a suggested affiliate program you want to know more about in the travel niche, let me know in the comments below! Here are 50 more travel affiliate programs worth checking out as well.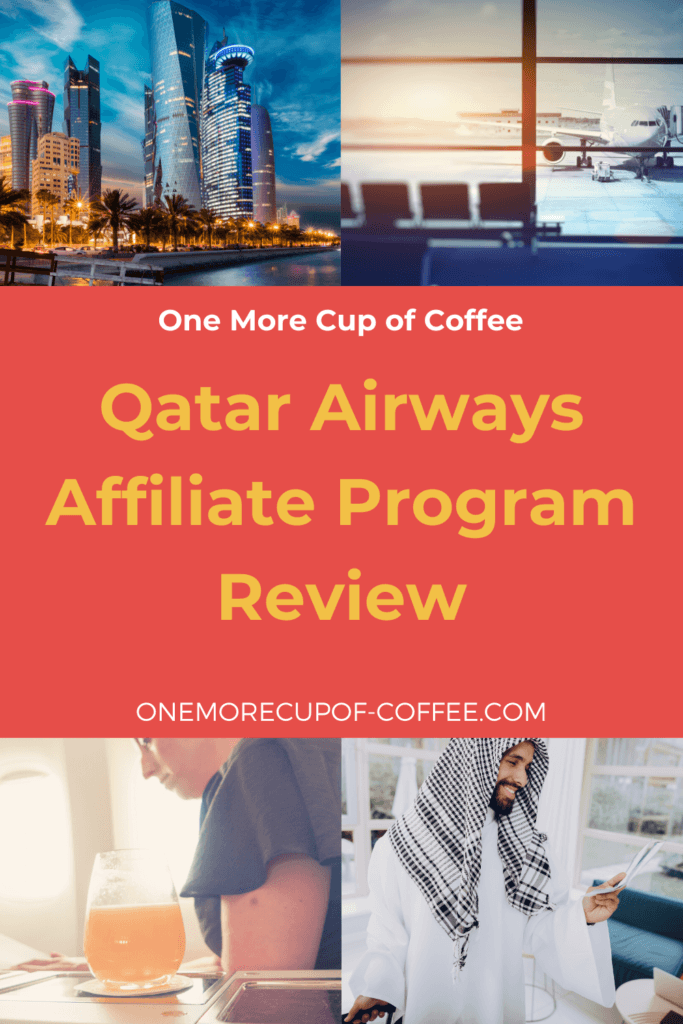 The Internet's #1 Affiliate Training
It sounds like you're pretty familiar with the basics of how affiliate marketing works. Awesome! But is your website profitable yet? Are you stuck spending hours wondering why you aren't seeing results yet?
You aren't alone. Most newbie affiliate marketers are a little lost, jumping from one "how to" guide to the next, hoping to learn the secret sauce of how to make money with affiliate marketing
I was able to turn my basic niche blog into a six-figure earner in 18 months following the training from this company. They focus on building a sustainable business that will earn for years, not just a website that will "game" search engines for temporary rankings. That's why 8 years later my websites are still earning and still growing.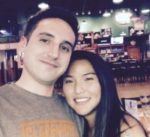 Nathaniell
What's up ladies and dudes! Great to finally meet you, and I hope you enjoyed this post. My name is Nathaniell and I'm the owner of One More Cup of Coffee. I started my first online business in 2010 promoting computer software and now I help newbies start their own businesses. Sign up for my #1 recommended training course and learn how to start your business for FREE!