"SEO" (Search Engine Optimization) sounds like voodoo to an average person.
Even for people that run their entire business online, SEO can seem intimidating.
The truth is however, basic SEO is easy.
Because SEO services are so expensive, it's a good idea to read up on those basics.
There are some lesser-known SEO ideas that are worth learning too.
These can help you rank and convert better than your competition.
These 10 tips are easy to understand because they make sense.
Lots of SEO tips out there are pure speculation, or have no proven results even though they are "standard practice".
These are the 10 most practical, easy-to-understand, and results-driven SEO techniques I use to earn money with my affiliate websites.
SEO Tip #1: Keywords At The Beginning Of Your Title
When creating a title for your article, place the keywords at the front.
For example, our keyword is "printable pizza coupons".
This title works just fine: 15 Websites Where You Can Get Printable Pizza Coupons.
However, it's not the best option!
This title is better: Do Printable Pizza Coupon Websites Actually Have Good Deals?
See how the keyword is closer to the front of the title?
That means it's more RELEVANT.
And that's a key concept to remember when doing SEO to your website.
This is just one arrow in your quiver.
The rest of your SEO arsenal is in Affiliate SEO Mastery.
If you're having trouble ranking.
Or you just want to make more money.
That's my #1 recommended SEO Course.
==> Get it here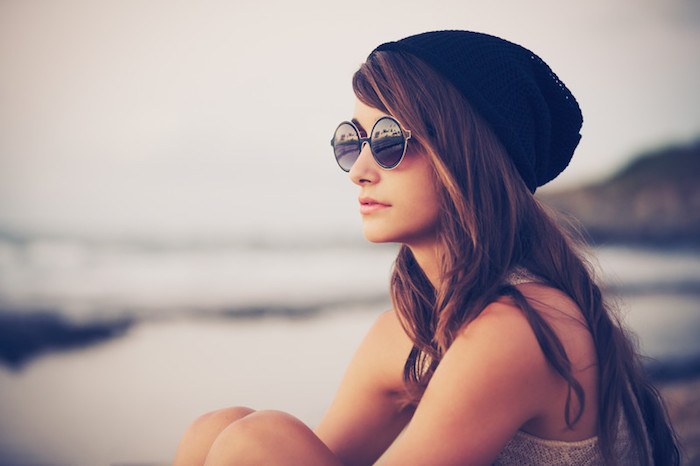 SEO Tip #2: Optimize Your URL
Keywords at the front of your title is just one way to optimize your title.
Here's another drop to fill your SEO bucket.
Edit your URL to be just your keyword.
For example, here's a normal WordPress title and link:
Keyword: Building A Shed From Scratch
Title: Building A Shed From Scratch Could Be Your First Successful DIY Carpentry Project
URL: website.com/building-a-shed-from-scratch-could-be-your-first-successful-diy-carpentry-project
Edit that thing!
Here's a better URL: website.com/building-shed-scratch
Even this works, depending on your goals for the post: website.com/building-shed-scratch-diy-carpentry
The Yoast plugin will do this automatically to some degree.
It won't be perfect though!
I edit mine manually now to cut the fat.
Easy stuff so far, right?
These super easy tips, and hundreds more can be found at Affiliate SEO Mastery.
It's the only SEO-focused course I recommend.
It covers easy stuff like above, plus some advanced stuff too.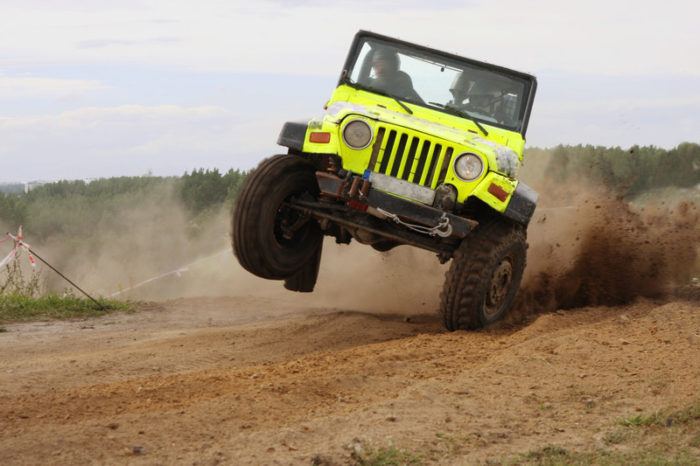 SEO Tip #3: Title Image Optimization
Don't forget about title image SEO.
That's a lot of power in your first image.
Here are you image optimization options.
keyword in the file name (and image meta data)
keyword in the image title
keyword in the alt text
keyword in the caption
keyword in the image description
Doing ALL of these could be overkill.
Try a couple. See what works.
Also try using LSI keywords instead.
LSI keywords can be used in later images too.
So you don't over optimize the post.
(more on LSI keywords later).
Image SEO is simple, but effective.
Get more effective SEO tips from Affiliate SEO Mastery.
Don't get locked into SEO voodoo and speculation.
Do what works.
Don't waste your time.
That's why I recommend this SEO course.
The stuff Chris Lee teaches actually works
(and he uses it to rank his own affiliate sites).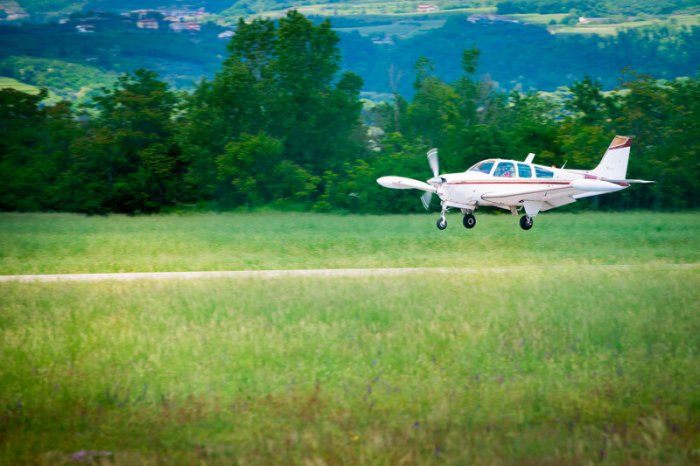 SEO Tip #4: Don't "Over Optimize" Your Content
Keyword stuffing can be as bad as not using keywords.
That being said, don't forget all the keyword real estate you have.
At the beginning of your post, there are at least 10 chances display your keyword.
Title (H1)
URL
Image SEO (Tip #3)
H2 Heading
First Paragraph
Formatted text (italics, bold, underline)
H3 Heading
External Links
Internal Links
Video SEO
All of those things can happen within the first few paragraphs of your post.
You don't have to use all of them.
In fact, maybe doing all of them would be overkill.
That's "over optimized", and can get your post penalized.
Experiment and see what works for you.
There's honestly no set rule of what's too much, and what's not enough.
(That's a Google secret)
Are these tips getting old yet?
They shouldn't be.
They're free, and they work.
SEO is an under-utilized skill by most casual bloggers.
Serious about ranking and earning from affiliate sites?
Master the basics.
Learn a couple deep cuts.
Crush your competition.
Dominate the SERPs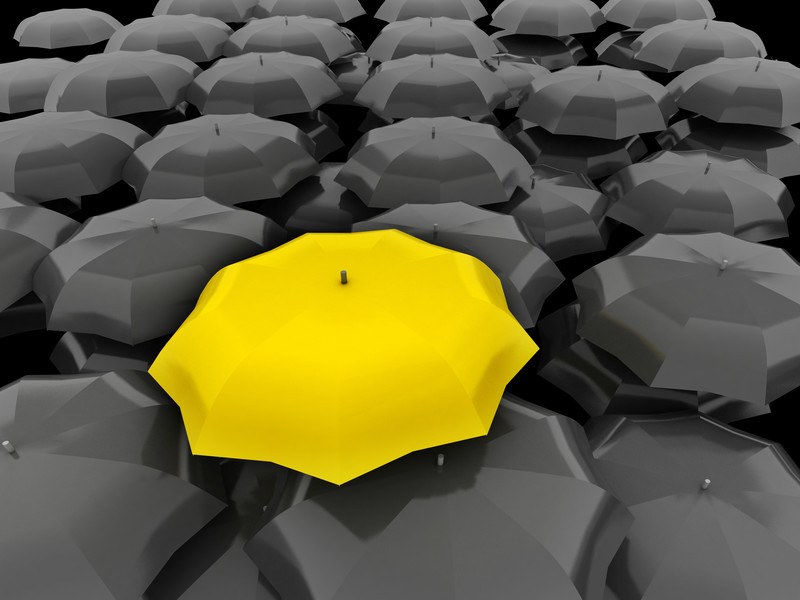 SEO Tip #5: Throw Keyword Metrics Out The Window (Sometimes)
Sometimes, keywords don't matter.
Write whatever you think is important.
Some of my highest-traffic articles are not optimized.
They were written from the hip.
I saw a gap in the market.
I wrote an article about the topic.
SEO isn't always about hitting the numbers.
You can "optimize" your way to page one simply by being an expert.
When you know your niche, you have insider knowledge.
You have an automatic advantage over the "marketers" out there.
They're relying to tools, stats, and hired help.
As an expert, you're going to rise to the top.
This advice is hard to take action on – I know.
It's much easier to say "Do this, then see results".
However, this is powerful tip to dominating your niche because there are so many low-quality sites out there.
Just be good at what you talk about, and you'll automatically be in the top 10% of websites out there.
Maybe not enough to get rich, but enough to start earning.
Then you can dig into more detailed SEO and marketing tips to take your business to the next level.
If you want more actionable SEO advice (clear instructions), get this.
That SEO Course has clear steps on how to optimize your content and website.
The course is titled Affiliate SEO Mastery.
It's my top recommendation for learning SEO from A to Z.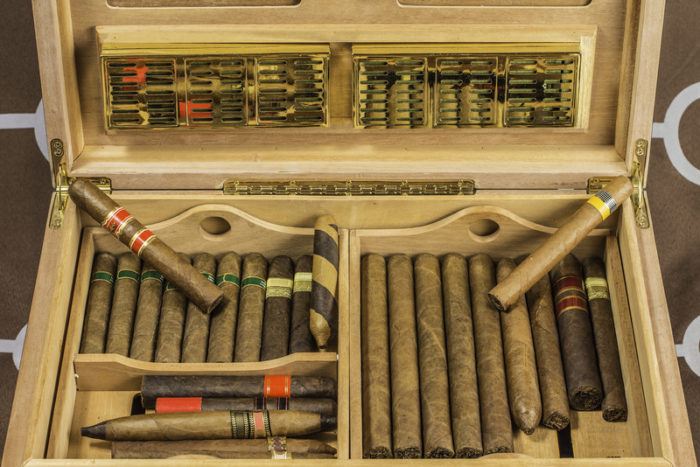 SEO Tip #6: Latent Semantic Indexing (LSI Keywords)
LSI keywords are a super interesting concept.
They are a great way to optimize your post. (Without over optimizing)
LSI are related keywords.
Let's look at some examples.
Main Keyword: best cigar humidor
LSI Keywords: tobacco, leaf, humidity, hygrometer, travel humidor, smoking, cuban, lighter, ashtray
See how they are related but not exactly the same?
Google is smart.
Google knows which words go together.
They know when you talk about cigar humidors,
you'll probably mention smoking, tobacco, and humidity levels
That's how natural language works.
It's the direction search engines are heading.
How do you intentionally use LSI keywords?
Normally, I'd say just write naturally.
However, using LSI with intent is also effective.
Use LSI instead of keyword stuffing.
For example, let's say you have three images.
For the title image, you optimize for your main keyword (Tip #3)
What do you do for the next two images?
Use LSI instead.
They are different pictures, so why would they all have similar titles and alt text?
Using the example above, my main image could be a cigar humidor.
Title: best-cigar-humidors
Alt Text: "Glass humidor with gold leaf. Glass construction which is one of the best cigar humidors you can buy"
My next image may be an image of a hygrometer.
Title: high-quality-hygrometer
Alt Text:"Image of a hygrometer typically used in large cigar humidors"
Caption: "Hygrometers can be purchased separately, but most high quality humidors will come with one built into the box".
(Hint, noticed I switched "high quality" for "best" to sound more natural and non-repetitive).
SEO strategies like the one above are not a secret, but they are seriously under utilized.
To gain an advantage over your competition in the SERPs, I recommend Affiliate SEO Mastery.
Just a couple new SEO options under your belt could seriously improve your website.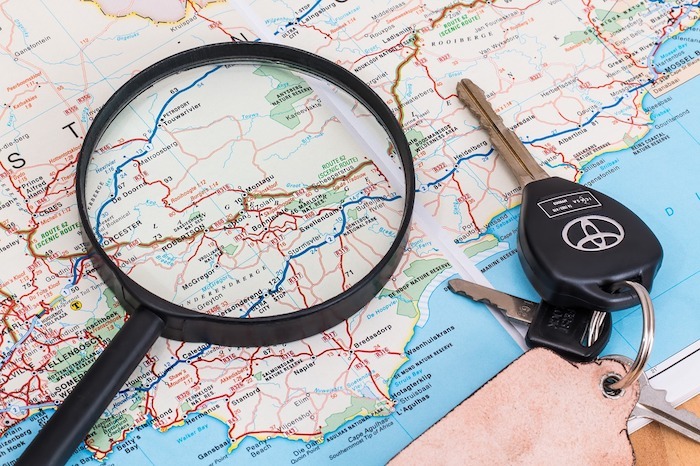 SEO Tip #7: Internal Linking Front & Back
Internal linking is not one dimensional.
Most people just link from NEW posts to their OLD posts.
They link front to back.
But what about back to front?
Your old posts already rank!
That means they can drive clicks and traffic to the new posts.
What about linking tags and categories with keywords too?
Also, don't forget about menu items images with proper anchor text.
I like to picture my site as a spider web, or a map.
Containing links to and from each piece of content.
Each time after I publish a keyword-optimized post,
I find at least one old page to link back to the new one (on top of all my other after-publishing routines).
So what should you do after you publish – just walk away from the computer and hope for the best?
Wrong!
Learn what the pros do in Affiliate SEO Mastery.
SEO Tip #8: Double Down On What Google Ranks You For
If your site is already getting traffic, you'll love this tip.
Here's the scenario.
You have traffic coming in, but it's stagnant.
How do you grow?
Do more of what's already working.
Dig into Google Analytics.
See what content is performing best.
For example:
Your niche is "natural remedies for babies"
You write a post about how using organic materials leads to fewer illnesses, and it ranks.
Google is already ranking you for terms related organic material and babies.
You should follow up with a bunch of similar topics.
organic baby clothes
reusable baby diapers
best material for babies
organic blankets for babies
strollers made from recyclable material
I'm just spitballing here. Any of those topics would be expanded to 5 more related topics
organic baby subscription boxes
organic baby diapers
organic baby blankets
organic baby bottles
organic baby food
Following the lead of what Google things your site is about can seriously increase traffic.
Your niche may be tweaked a bit, but you'll have traffic.
On a 10 year timeline, pivoting your site direction won't matter much.
Right now we want RESULTS!
To get even more results in the search engines, get Affiliate SEO Mastery.
The money you spend on this course will pay for itself many times over.
Don't believe me?
Keep reading.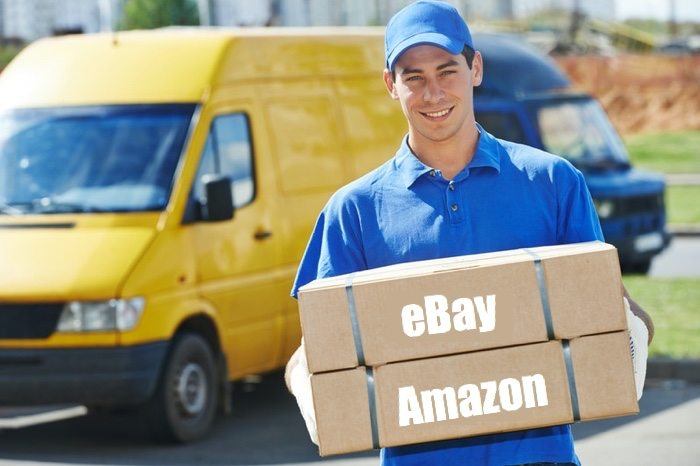 SEO Tip #9: Don't Waste Your Time With Cheeky "Buy This" Style Posts
Normally I start with an SEO Tip.
Today, I want to talk about buying Affiliate SEO Mastery.
It's $97.
That's a drop in the bucket.
What's your goal for making money?
To make $100? $1,000?
I'll be that you want to make at least $10,000 USD per month.
If you're making ten grand, $97 is a tiny price to pay.
Bootstrapping your business is admirable.
You can see a lot of success, and spend nothing to get there.
That's the amazing thing about affiliate marketing!
However, some tools and ideas can supercharge your results.
Having a solid grasp of SEO is one of those things.
You can struggle for years trying to figure out how to rank.
Or, you could just drop a hundred bucks and learn from the experts.
I've gone over 8 SEO tips so far.
I gave them away FOR FREE.
There's way more in Affiliate SEO Mastery though.
If you want to get more results in 2019, buy it.
You won't regret it.
So what's up with Tip #9?
Skip those "buy" keywords.
They'll turn up in keyword tools, but they are useless.
buy yoga pants online
buy beer online
where to buy vintage soccer jerseys
…that type of stuff.
99.9% of the time, Amazon, Etsy, Ebay, and and ecommerce websites will show up.
The ONLY strategy I think that might works sometimes is this:
3 Stores To Buy Yoga Pants Online And Get Free Returns
10 Places To Buy Beer Online And Get It Delivered To Your Door
5 Warnings Before Buying Used Vintage Soccer Jerseys Online
See how there's actual VALUE added to these posts?
They are not just "here's a list of websites". There's meaning behind the content.
Still, chances are, you won't rank for "buy product X".
You'll rank for something related like
free returns yoga pants
beer delivery online
vintage soccer jersey scam
Last tip coming up.
Hope you enjoyed everything so far.
Need more SEO?
Of course I recommend Chris Lee's Affiliate SEO Mastery.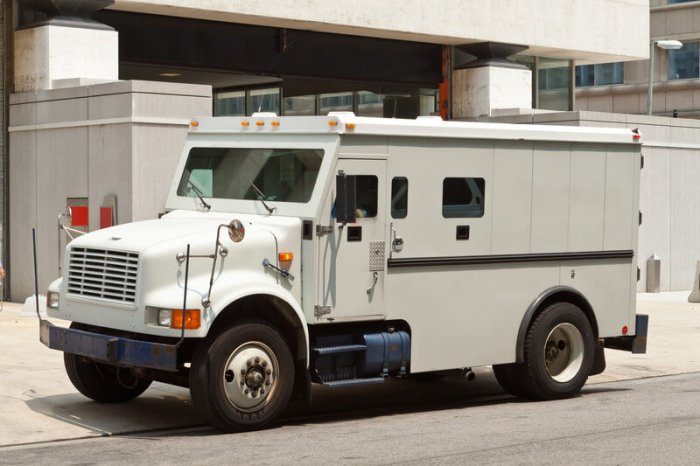 SEO Tip #10: Stop Looking For A Magic Bullet
Well, it's been fun.
Last SEO tip here.
But there's way more than 10 methods of improving your rank in search engines.
Google has thousands of aspects to their algorithm.
And it's always changing.
That's what makes Affiliate SEO Mastery such a powerful purchase.
You pay a one-time fee, and get all future updates.
This is what Chris Lee dedicates his time to.
He implements this stuff on his own website.
I've been a member for a couple months now, and have lived through one course update already!
So I encourage you to stay on top of your SEO game.
The basics will get you 80%.
The last 20% is reserved for people who take action and read.
Sign Up To Affiliate SEO Mastery and let me know what you think.
My favorite part of the course was the section titled: The Secret To 1000+% Increases
Here's my official testimony, as seen on their website!

So what's tip #10?
Don't look for the magic bullet.
I really wish there was a "most powerful" SEO tip I could close with.
The truth is, SEO is an art form.
No single thing will change the game for you.
SEO is all about having many options.
There are 100 things you can do to optimize your site for search engines
But any one, single page may just have 30 out of those 100 options.
Making a small error here or there will not prevent you from getting to page 1.
Write for people, optimize for search engines.
Content is king, but SEO is queen.
Without good SEO to support your content, you'll fight an uphill battle.
Get your SEO game on point with Affiliate SEO Mastery.
I hope you enjoyed these SEO tips.
I use them every day to write content for my six-figure affiliate websites.
I hope they help you earn more money from your business, and let me know if you have any questions!
Good luck!
– Nathaniell
Keywords Lesson 1
Keywords Lesson 2
Keywords Lesson 3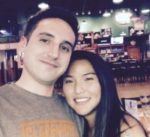 Nathaniell
What's up ladies and dudes! Great to finally meet you, and I hope you enjoyed this post. My name is Nathaniell and I'm the owner of One More Cup of Coffee. I started my first online business in 2010 promoting computer software and now I help newbies start their own businesses. Sign up for my #1 recommended training course and learn how to start your business for FREE!