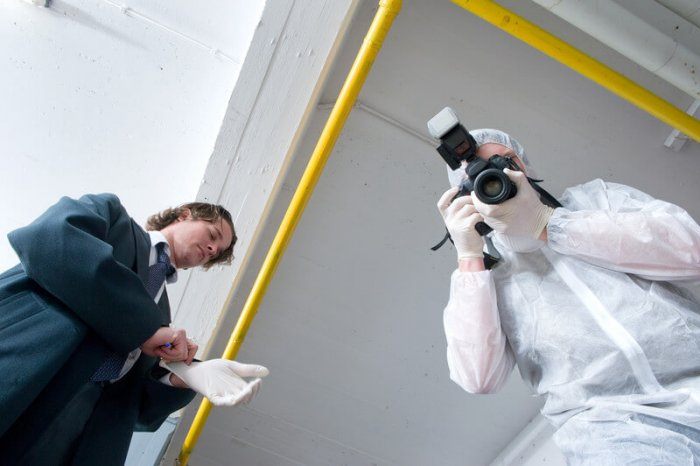 If you are seeing a decline in traffic or parts of your website disappeared altogether from the search engines, you're probably stressing thinking that your post is being penalized by Google. Google penalties are real, but how can you know if a particular post or your website as a whole has been affected?
Here are some steps you can go through to troubleshoot!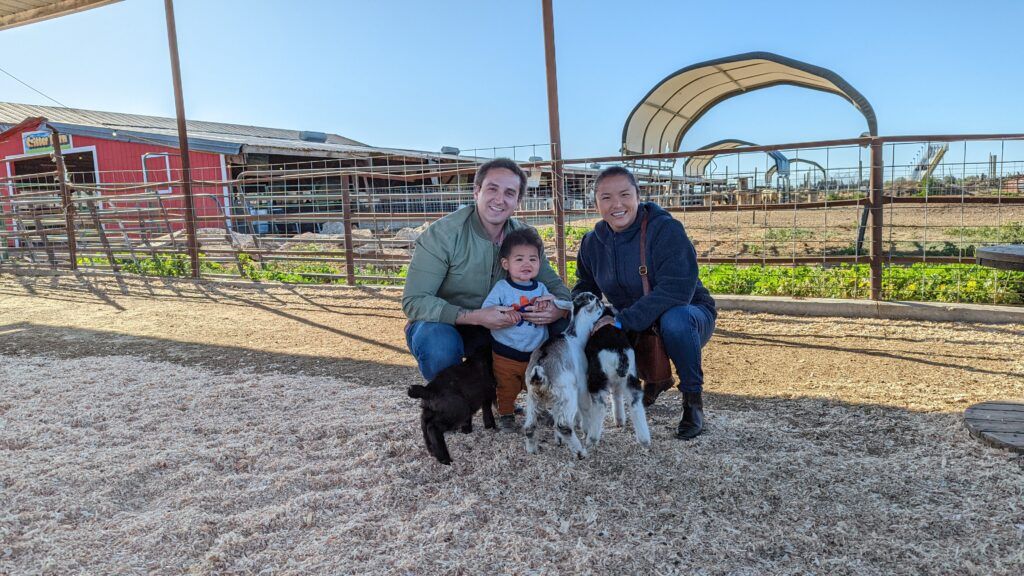 Are You Ready To Work Your Ass Off to Earn Your Lifestyle?
Are you tired of the daily grind? With a laptop and an internet connection I built a small website to generate income, and my life completely changed. Let me show you exactly how I've been doing it for more than 13 years.
Answer: Manual penalties are shown in search console. Search penalties are usually due to low quality content.
Understanding Google Penalties
Those who're just starting out with websites and SEO can easily become confused as to what a penalty actually is. After all, there are tons of blogs dedicated to fear-mongering Webmasters about SEO practices.
A penalty is given to websites that do not abide by Google's guidelines whether that be through manual action or algorithmic. Manual penalties are listed in your Google Search Console, and can be relatively easy to fix since you already have an indication that you did something wrong.
When talking about algorithmic problems, understanding the functions of these algorithms is half the battle. Currently, the following primary algorithms power Google search.
Google's Biggest Algorithm Updates
Panda – Introduced sometime in 2011, this was an algorithmic update that prioritized high-quality web pages and lowered the rank of low-quality ones. Thin content, link farms, content farms, and microsites among others all probably fall under the low-quality spectrum.
Pigeon – This major update was designed to improve local search results by making Google search more precise location-wise. Pigeon is the reason 'near me' searches work so well. Also, the reason why you'll always be provided with the nearest business that sells whatever you're looking for.
You'll need to have your GPS turned on, otherwise, the algorithm may use your last known reported location. Pigeon merges local ranking signals with all the other factors that Google cares about.
Penguin – Similar to Panda, this algorithm was developed to go after spammy links and websites that stuffed keywords to manipulate search results. Penguin is the reason why you must pay attention to the kinds of links you acquire and ensure that you're writing content for humans.
The initial release of Penguin devastated several businesses that manipulated links for ranking purposes since it de-indexed them upon discovery. However, it's become much more sophisticated over the years and simply ignores or devalues links in most cases today.
Hummingbird – Developed to help Google understand searchers better. The Hummingbird algorithm attempts to accurately identify user intent. This is why sometimes Google search will show you mixed results that may not match your exact keyword. Hummingbird's directive is to give searchers what they want.
Obviously, there are more algorithms that help power Google search but these are the main ones that you should be aware of. That is… if you want to avoid a penalty in the future.
Google Penalty Types
In general, there are two kinds of Penalties that can be given to websites that violate Google's guidelines. These are algorithmic (or silent) and manual. However, keep in mind that it's not just big G that hands out penalties. Other search engines like Bing or Baidu (Chinese search) do too.
An algorithmic penalty is something that occurs when a specific AI determines that your page is in violation.
For instance, the Panda algorithm may demote a web page's ranking if it deems it low quality, or that you have artificial links pointing to your page. The Webmaster is never notified of this! This is why algorithmic penalization is also called the silent penalty. Also, it can be applied site-wide or on a page-by-page basis depending on the website's situation.
An internal reviewer or someone from Google's Web Spam team usually gives manual penalties. In this situation, the website owner is notified via email and in Google Search Console (GSC). Normally, your website will be restored once the issue is resolved.
In some ways, that makes the manual ones easier to deal with! You can identify the problem and fix it, them move on. With algorithmic penalties, you have to do some detective work.
Video: Do Fixed Penalties Affect SEO?
How to Check For Penalties
To find out if you have a manual penalty against your website, simply log in to GSC, select the appropriate domain name and click 'Manual Actions'. This is located under 'Security & Manual Actions'.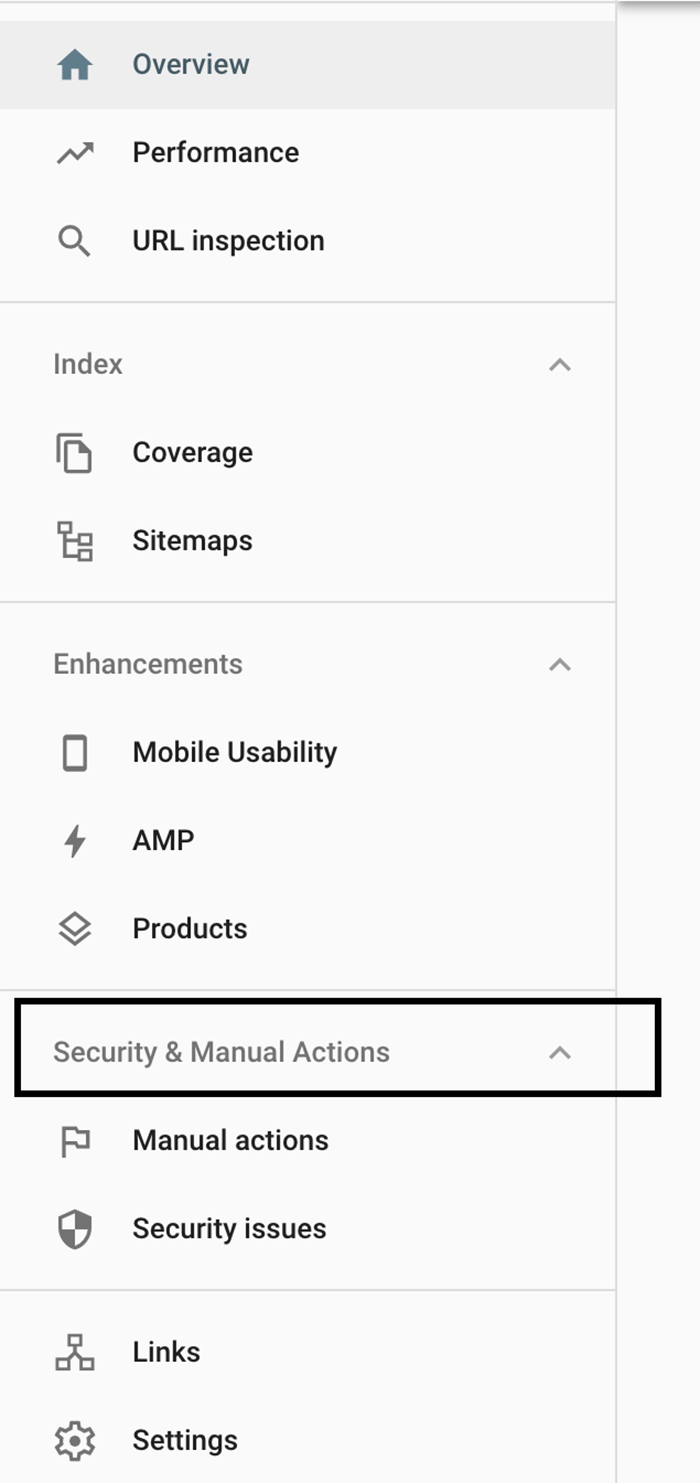 That's the first place you should check if you think Google is penalizing your post. In an event that you have a manual penalty, read and address the issues mentioned in the message received.
If you don't see any message but know that your traffic all of a sudden tanked, you need to troubleshoot through a list of common problems.
Firstly, check your rankings because you need to rule out the competition first. It could be that a new website has usurped your previous position, or that someone is running attractive ads that appear above your position.
Next, make sure your blog posts or article is still in Google's index by using the site: search operator.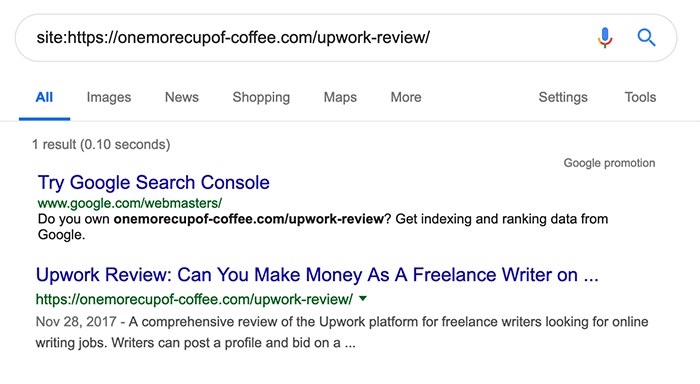 Feel free to stop investigating if you can't find your web page on the index because that would be a clear indication of your debacle.
The final step is to analyze your traffic data to figure out what happened. What you're looking for is any drastic drops in web traffic, not a steady decline. Look for pages that used to bring in a lot of traffic. You may be able to isolate your traffic drop to just one or two pages.
As I've seen in the past, a particular topic can go out of style, or just lose steam. One post may bring in 500-1000 visits per day, then die out after a few months. Identify the specific post, then you can identify the problem. It could be just that your review of a recent TV show no longer gets traffic because the season ended, or that a new version of the product for the review you wrote just came out. Who wants to read about the iPhone 5s now that we have iPhone X?
Algorithm Update Checker
There are a few tools you can use to see what Google's doing across the entire web. It could be that they released a major update recently and your style of content was deemed less helpful, so you lost positions.
Use Moz's Google Algorithm Change History to match the date of each drop with an algorithm update. I like to keep up to date on algorith updates with SEMRush. They let you know via email when there are big changes happening in the SERPs.
For example, let's assume that Update X was released last week and you noticed a massive drop in rankings for a particular page on the same date. In this situation, you'll need to thoroughly study what the update was about.
The most recent update put newer strict rules on health and medical websites. Though this update was probably targeting anti-vaxxer websites and other websites with potentially seriously consequences on society, your website about weight loss or nootropics might get swept up in the shuffling.
My Traffic Still Isn't Very Good AKA Just Get To Work
Manual penalties are a direct response to shady SEO practices, so unless you are really gaming the system with backlinks, it's unlikely you have a manual penalty. If your traffic struggles are due to how the ranking algorithm perceives you website.
Actually, I wouldn't think of this as a penalty at all. You aren't being punished! You just have not been rewarded yet.
If that's the case, you need to audit your content. You might be assuming you create a lot of value, but you might not doing as well as you think!
Why your site isn't ranking could be due to low quality content, not enough volume of content, poor on-page SEO strategies, or just a lack of time in business. I have some people complain to me about rankings and earnings after just three months working on their site!
Sometimes, you just have to put in the work.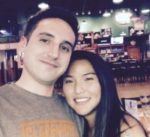 Nathaniell
What's up ladies and dudes! Great to finally meet you, and I hope you enjoyed this post. My name is Nathaniell and I'm the owner of One More Cup of Coffee. I started my first online business in 2010 promoting computer software and now I help newbies start their own businesses. Sign up for my #1 recommended training course and learn how to start your business for FREE!