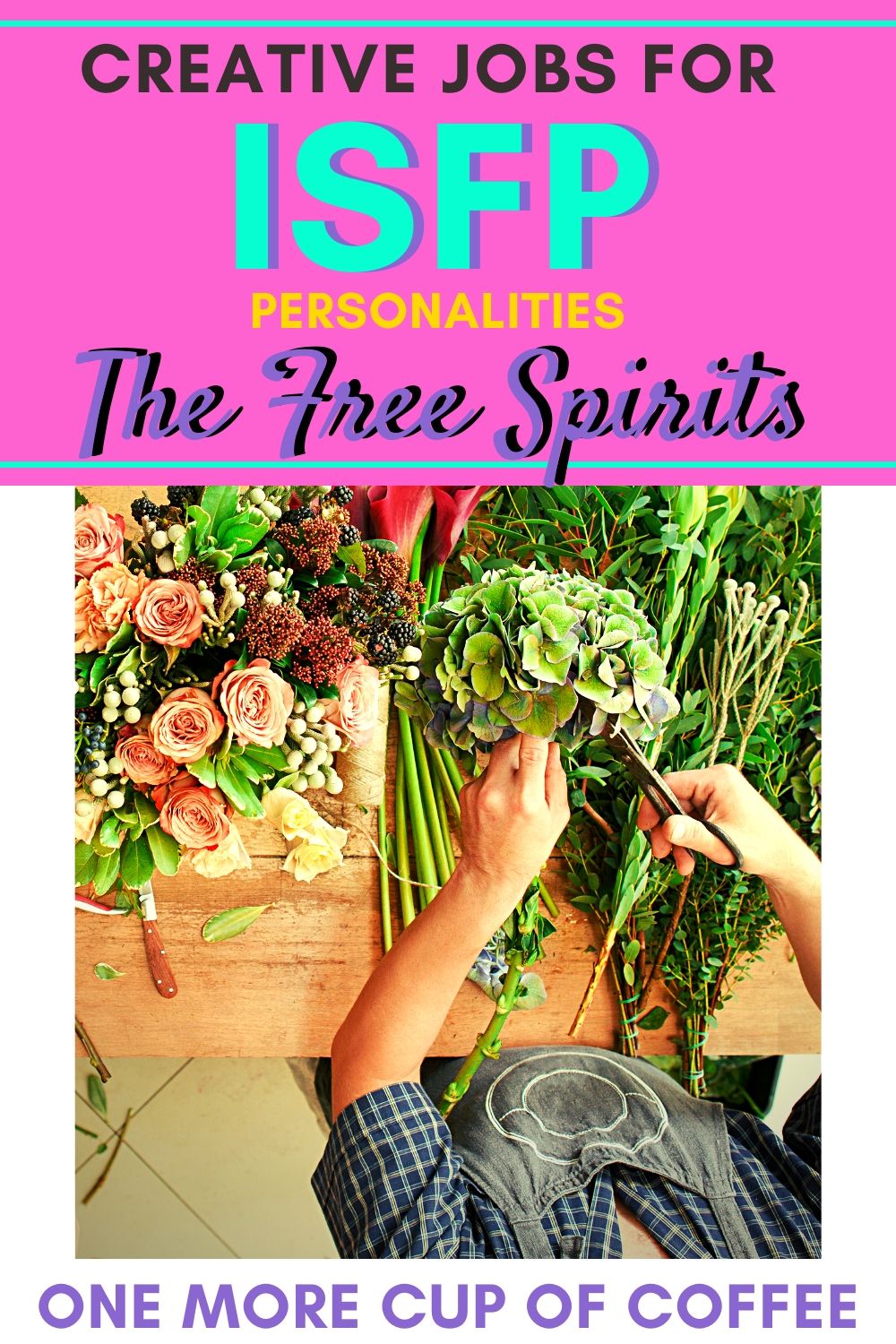 Are you laid back and down to earth person with a creative spirit? If so, you may have one of the personality types called the ISFP personality. Did you know there are jobs out there that are perfect for your specific personality type?
We'll learn more about those in a little bit. But let's first learn more about the ISFP personality and how it came to be. Noted psychiatrist, Carl G. Jung, observed various cognitive functions in his patients that dealt with perception, reasoning, memory, and others.
He learned that there are various psychological personality types based on those functions. Others in the field continued his work and developed the MBTI assessment and Temperament Sorter.
Isabel Briggs Myers, Katharine Cook Briggs, and David Keirsey learned through their MBTI assessment that there are sixteen basic personalities in the general population. The assessment is said to be 75% accurate.
ISFP is one of those personalities and stands for Introversion, Sensing, Feeling, and Perception. The personality types result from patterns which develop from environmental influences and individual traits. The group maintained that behaviors, skills, and attitudes develop due to personality types.
Keirsey called ISFPs "Composers" because of their love for cultural and artistic things, especially on the unorthodox side.
ISFPs are introverts who have a quiet, unassuming personality. They would rather associate only with a few very close people than with a crowd. They don't do well in highly social situations, which rob them of their energy.
ISFPs live in the moment and are captivated by the beauty of small things. They don't concern themselves too much with the possibilities of what can happen in the future.
They also tend to think of others and how they view things rather than being practical. If they have something to consider, those factors weigh in heavily. They are not logical in their thinking. They are flexible individuals who tend to be spontaneous rather than creatures of habit or routine.
They are thoughtful and kind people who want nothing more than to live in a harmonious world, free of conflict. They care greatly about the people in their lives and their sense of personal values is one of the most important things they hold dear.
What happens in the world around them has a tendency to really affect ISFPs. This is probably one of the reasons they like to be secluded more than gathering with others. They can maintain more control in having peace surround them rather than conflict. They are highly conscientious and empathic people who care about others.
Many ISFPs are artists, but not always painters and musicians. Some are, but mostly they tend to just go beyond what's customary in their personal love of things. They love the beauty of things and the designs they choose can be something outside the box. They are quite imaginative and exude a creative energy that is hard to match.
They don't really concern themselves with what others think of them. They would rather have personalities that reflect their vibrant and dramatic style which reflects the things they love and they want to share it with those they have bonded with.
They tend to be inventive types of people, both in terms of ideas and who they are. They might retreat from time to time to reflect and emerge as new individuals with a different set of ideas than they had before. They tend to challenge their own sense of identity so that they are always satisfied with who they are.
ISFPs can be very generous to those around them, but also can be self-centered as they constantly focus on themselves.
ISFP Quick Stats
Represented by 9% of the general population—the 4th most common personality type
Famous ISFPs may include Michael Jackson, Mozart, Barbara Streisand, Cher, Jacqueline Kennedy Onassis, Bob Dylan, Jimi Hendrix, Kevin Costner, Britney Spears, Jessica Alba, and Joss Stone. Fictional characters that are ISFPs include Kate Austen from L.O.S.T., Hurley from L.O.S.T., and Eowyn from The Lord of the Rings
Tend to not apply themselves in college as well as the other personality types and as such, often leave college before they earn their degree
Prefer careers or jobs with easy to understand tasks and a secure position that doesn't require overtime
Very few are business students or own their own businesses
Common jobs are in health care, business, and law enforcement
Common hobbies include skiing, swimming, dance, crafts, ones that use physical or artistic skills and abilities, art, nature, and entertaining very small groups
ISFPs in the Workplace
ISFPs crave a job that enables them to have artistic or creative freedom more than anything. They don't care about money or stature.
They enjoy jobs where they can experiment. They usually set a new trend in their personal life and if they can find a job where they can do it there too, they're happiest doing just that.
They really don't care for routine, mundane 9-to-5 jobs. They're the designers, the artists, the musicians, the photographers, etc. When they do work more traditional jobs, they tend to choose those with flexible hours and ones that are not confined to an office.
It's a huge plus that the work environment for ISFPs is a harmonious one. They are easygoing and want to get along with everyone so workplaces that fit this are great.
ISFPs do better at jobs where they feel appreciated or where their work is acknowledged. While they are introverts and otherwise don't care much what others think, the workplace is an exception. ISFPs tend to underestimate their own talents and are always questioning themselves.
Work doesn't always come naturally to them unless it is something they are exceedingly passionate about, and positive reinforcement keeps them motivated to press on.
They also do better with positions that have more short-term goals and don't require a lot of schooling. Freelance work is probably one of the best favors an ISFP person can do for themselves.
Top Career Choices for ISFPs
Chefs do not just cook in a restaurant. A real chef arranges the food in an aesthetically pleasing manner while offering cuisine that tastes amazing. The ISFP person that loves to cook can make an amazing chef. Their appreciation for the artistry that can go into a meal as well as their penchant for excelling at things they are passionate about is a recipe for success.
Chefs that work for others in restaurants, private households, or other establishments earn an average salary of $43,000 a year, but a chef that owns their own catering or restaurant can earn much more. Personel chefs are also all the rage these days and seem to earn more at $59,000 a year.
Cosmetologists create hair styles and apply makeup to their customers. Most of us who think about the cosmetologists we know would probably agree that they tend to beat to the sound of their own drum. They have their own styles, are highly creative, work according to their own schedules, and would rather a one-on-one encounter rather than deal with a lot of people. These are all traits that ISFPs have. For those ISFPs who are interested in using their creative talents to help others feel better about themselves, cosmetology may be a good fit.
The higher end of the salary spectrum seems to be around $45,000 for cosmetologists.
Florists arrange flowers into beautiful bouquets, displays, and decorations. They may be responsible for the arrangements for a wedding or funeral or more everyday occasions such as birthdays and anniversaries. An ISFP personality who loves flowers would make a great florist and be happy in an environment they love. They also get to brighten the days of others, which is something that ISFPs like to do.
Florists average around $28,000 a year, with the exception of ones that own their own businesses, where earning potential can be higher.
Gardeners work with nature, plants, and flowers outdoors. If you are someone who likes flowers and plants and likes to work outside, gardening may be your thing. With your creative talents and an eye for beauty, your ISFP personality would be a great fit as a gardener.
Gardeners earn an average of around $25,000 a year.
Graphic Designing is one of the ultimate job options for ISFP personalities. As a graphic designer, you need to also be technically oriented. You would use graphics and illustrations, color, fonts, and layouts to in effect brand a design for a product or service. You might design a website, logos, product packaging, and more. You could work for a firm or company, but graphic designing lends itself well to freelance capacity or work, which is where you would probably be happiest with your ISFP personality.
Graphic Designers earn around $40,000 a year.
Writers may also work in freelance capacity writing blogs and articles or they might write for a newspaper, pen their own book, write website content, and more.
The field is wide open for freelance writing in this day and age and many successful writers earn around $50,000 a year.
Other great jobs for the ISFP personality include interior design, landscape architect, artists, fashion design, photography, or anything where you are able to make the world a more beautiful place by lending your creative expertise.
One of the best job opportunities of the decade is working online. The online world is a "wild west" where anyone can start a business regardless of your age, race, education, or background.
The thing that matters most is that you are motivated and persistent. Even total newbies can earn money online by starting a simple website and putting some advertising on it.
I've been working online since 2010. You can learn how to do what I do in just a few weeks, and earning a full time income of over $10,000 per month is absolutely doable with consistent effort!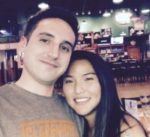 Nathaniell
What's up ladies and dudes! Great to finally meet you, and I hope you enjoyed this post. My name is Nathaniell and I'm the owner of One More Cup of Coffee. I started my first online business in 2010 promoting computer software and now I help newbies start their own businesses. Sign up for my #1 recommended training course and learn how to start your business for FREE!