You've spent a lot of time developing your website and web pages. You've crafted specific Meta description texts, SEO titles and keywords for each page. Everything seemed great except for one problem. You checked the SERPs and realized that Google isn't showing your specified meta description text. Why doesn't meta description not appear in Google?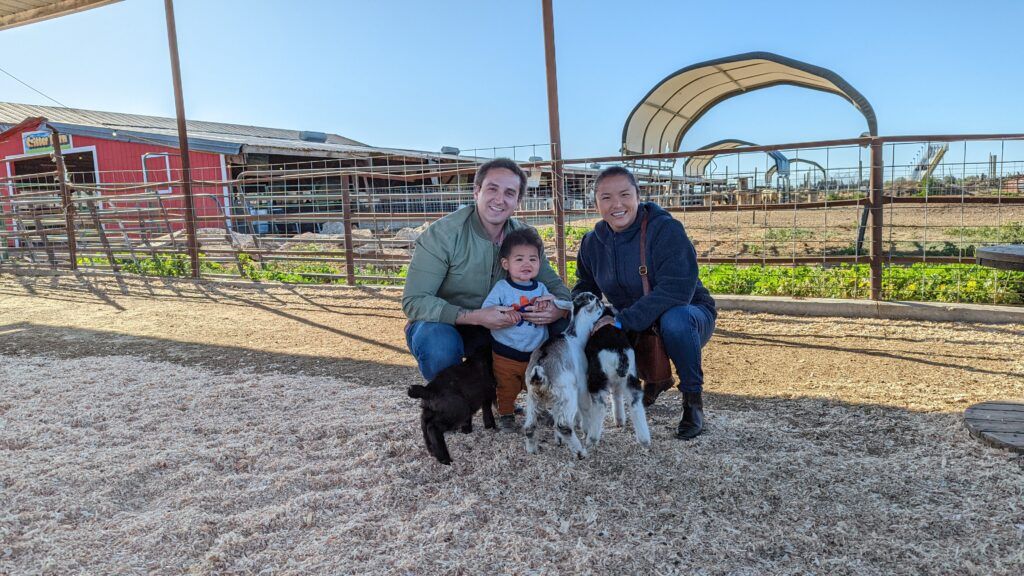 Are You Ready To Work Your Ass Off to Earn Your Lifestyle?
Are you tired of the daily grind? With a laptop and an internet connection I built a small website to generate income, and my life completely changed. Let me show you exactly how I've been doing it for more than 13 years.
Answer: Google Doesn't Have To Take Your Meta "Suggestions"
Why Google Isn't Displaying Your Meta Description
In some situations, Google's algorithms will elect to display a different meta description copy than the one specified. This happens whenever AI determines that your specified Meta description text is not as relevant as what they can come up with.
They arrive at this decision after comparing your page's entire content, overall context, and most importantly, user intent (or what a searcher wants).
What Google typically does is replace the specified metadata with some excerpt from the body content of a page. Basically, AI scans all your paragraphs and select texts that it feels is best suited as a meta description.
Also, the same process is used to replace your Meta titles whenever bots feel they aren't suitable.
1. Google is Adjusting To Match The Search Term
Sometimes, the search giant's algorithms will adjust search results to match a term. AI scans the entire content of an indexed page to find relevant information about a query. Then it uses that content to fill in Meta descriptions.
This can happen when Google lists your page as the most relevant search result, even though it's not exactly relevant. For example, let's say I write a blog post about how to clean fresh carp you caught. The title could be "how to clean your own carp", and that might be my main keyword I focus on.
However, if there aren't enough good results for the search query "where to cut a carp's belly", they might list my post in the Top 10 results.
Sure, the content is relevant, and that's what Google wants. The title and description aren't precisely relevant though! Since Google only has so much wiggle room with my title (they won't just make one up for me), they may pick more relevant phrases from the context of the article.
I might have an h3 tag titled "Making Your First Cut On The Carp", and an image with the alt text "cutting a carp's belly from tail to head".
Though those phrases don't make a perfect sentence, the searcher will see the text from the page and hopefully be attracted enough to click the link.
Here's a real life example. You can see the real meta description of any web page by viewing its source code. We'll be analyzing the following page but feel free to use something else.
https://www.searchenginejournal.com/google-algorithm-history/penguin-update/
Right click on a page and select 'View Page Source' from the menu that appears.
The 'View Page Source' feature is an invaluable learning tool for SEO and web design professionals.
You'll be shown the source code of that page. Now, use the find and replace feature to search for the following.
meta name="description
Their Meta description texts may not be used even though they've specified it here. Some websites purposefully don't assign Meta descriptions for such as forums and other user-generated content heavy sites.
As you've undoubtedly noticed, our example page's Meta description ends with "complete history". Now, have a look at what Google displays on its SERPs for that web page.
In this case, Google is using a partial part of their Meta description but chose to add an excerpt from their page's content. This is also done to increase confidence in users or help them better decide what to click.
2. Your Source Code Has Errors
You probably won't see your Meta description on the SERPs if your source code is wrongly written. The proper way to write a Meta description code is as follows.
<meta name="description" content="MY DESCRIPTION TEXT HERE"/>
A common error is when the source code is present but the content area is left blank. Another is having duplicate description tags, which confuses search engines. Avoid these errors if you want your assigned descriptions to display on the SERPs
WordPress will NOT add a meta description for you automatically. You'll need an SEO plugin (I prefer All in One SEO).
3. You May Need to Wait For Google to Catch Up
Google caches all the web pages on its index to speed up processes. Maybe you need to wait for them to catch up if you've just updated your meta description tag. This might take a week or a couple of days for them to index your updates.
Use Google's cache: search operator to view the most recently cached copy of your web page. Simply type it into the search bar followed by your web page's URL. Check the cache date/time to make sure it's more recent than when you made changes and if not, you just have to wait. You might be able to speed up indexing by using the Fetch As Googlebot tool.
4. Your Meta Description Might Just Suck
Unfortunately, you might have just written something that's not quite as great as you thought. There might be too much punctuation, or a run on sentence, or maybe you just tried to hard to get that click. Google doesn't provide exact guidelines on how to write these things, and they are certainly secretive about their algorithm.
Perhaps a rewrite with some content updates can turn things in your favor.
Should You Even Create Meta Descriptions?
If you have a site that generates tons of UGC (user-generated content) on a daily basis, you probably don't need a meta description tag. There's so much content being generated and you cannot accurately describe (or predict) what will be written. In this case, it might be better to let Google handle your description copies.
If you are doing a standard niche blog and affiliate website like I describe here on One More Cup of Coffee, crafting a relevant meta description is always a good idea. It takes 30 seconds, and even if Google doesn't use it all the time, it will use it for your most relevant keyword searches (assuming you wrote a quality description!)
As evident in our example, Google can ignore all of your Meta descriptions or adjust it to fit a searcher's query. So the real question becomes, is the amount of effort it takes to craft effective Meta description copy for your pages worth it? I think so, but there doesn't seem to be any direct SEO benefit to doing so.
Any SEO benefit you get will be secondary, namely a higher CTR due to the flow or relevancy.
All other things being equal, would you be more likely to click a website that contains your exact search in the title AND snippet, or just partial chunks created by an imperfect AI?
The presence of assigned Meta description and title tag copies are good indicators of a page that is managed by people rather than robots, and these days, that counts for a lot.
Smart Meta Description Tips
Your CTR (click-through rate) will be impacted when your Meta description texts aren't selling! For a user, the description is part of your promise to them that you've got answers.
Use the following tips to create amazing meta description excerpts almost every time.
Keep the length between 120 to 140 characters. Maximum of 155 if you have to push things. Anything more than this will force Google to trim down your text (not that big of a deal) or even disregard it altogether. Some SEO plugins give you 160 characters, but remember that you also have the date and possibly other data squeezed in there.
Focus on the searcher. How is your web page going to help them? Why should they click through to your site? Your Meta description copy should answer those questions. Think of it as your pitch on the SERPs.
As with titles, earlier text is more relevant. You have half a second to grab someone's attention.
Use your main keyword! Google will bold relevant text to the search query, and this bold text gives you an edge over everyone else.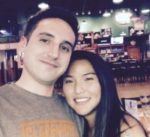 Nathaniell
What's up ladies and dudes! Great to finally meet you, and I hope you enjoyed this post. My name is Nathaniell and I'm the owner of One More Cup of Coffee. I started my first online business in 2010 promoting computer software and now I help newbies start their own businesses. Sign up for my #1 recommended training course and learn how to start your business for FREE!