How do I disavow backlinks? That's a question often asked by people who have dabbled in shady link building schemes or have been a victim of a negative SEO attack. Sometimes it's simply paranoia.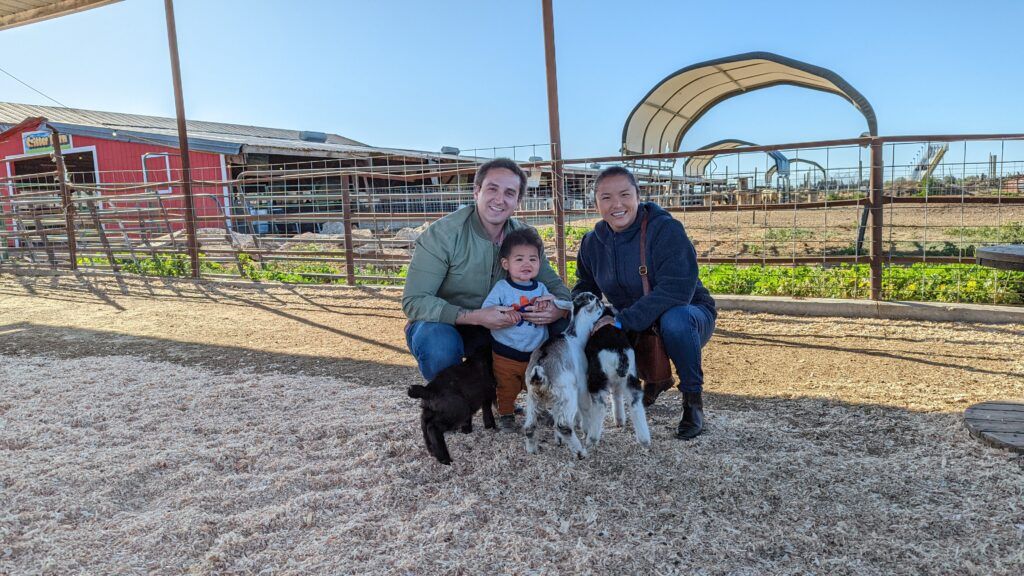 Are You Ready To Work Your Ass Off to Earn Your Lifestyle?
Are you tired of the daily grind? With a laptop and an internet connection I built a small website to generate income, and my life completely changed. Let me show you exactly how I've been doing it for more than 13 years.
Regardless, the goal of the disavow tool is to help clean up your backlink profile.
Disavow increased in popularity after the release of Google's Penguin algorithm. Penguin was developed, in part, to target websites that participated in shady link dealings such as link schemes and unnatural backlinks (aka paid links).
These kinds of links will often help your rank in the short term, but once detected, will tank a site's rank.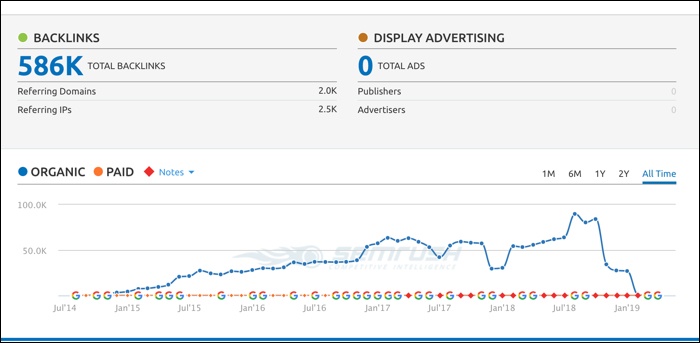 There was a time when the search giant handed out manual penalties 'left, right, and center'. Today manual penalties are given at a lesser rate and silent or algorithmic demotions have become more of a common occurrence.
The Disavow Tool Explained
The disavow tool is a search console feature introduced in 2012 that allows Webmasters to discount certain kinds of links. However, using the tool wrongly can impact SEO negatively and it has shaken up the SEO industry as a whole.
The idea is to discredit unwanted backlinks. Consider for a moment though, that some of these links might be helping you even though they may be unnatural. Disavow hurts SEO when you discount links that are actually helping your SEO efforts!
So the key is being able to properly assess and decide which links clearly go against Google's guidelines and are harming your site's rankings.
How do you do this? I use a tool called SEMrush to asses toxic domains for me. Ahrefs is another pretty handy tool when it comes to finding, auditing, and disavowing backlinks. But keep in mind that it's paid software. The following video shows you how to use it.
How to Use The Disavow Tool
1. Downloading Your Links
Firstly, you need to download your links, preferably, from two or three sources. You should use tools that can neatly organize your backlinks in a suitable format (e.g. CSV or Excel). For instance, you may use a combination of search console, Moz's link explorer, and Ahrefs. Pay for the last two to get a full list of external links.
Personally, I use SEMRush because it clearly marks which domains are "toxic"
However, most people can't afford several SEO tools from the start. So I'm going to show you how to get a list of your links for free using search console.
Start by first logging in to Search Console and selecting the domain you wish to manage. Click on 'Links' under 'Security & Manual Actions' from the left navigation menu. You may need to scroll down on the menu to find it.

From the page that appears, click on 'More' located below the 'Top Linking Sites' panel. You'll see a downward facing arrow on the slightly top right-hand side of the web page. Click on that to export all your external links to a .CSV or Google Sheets doc.

2. Putting It Together
The next step is to arrange your links. Find the column that has the list of websites linking to you. Create a new spreadsheet for compiling your backlinks if you're using other tools. The downloaded Google Sheets or Excel file is fine if you're simply using search console.
Some of your lines may contain duplicate domain names. You can remove duplicates by using an online tool like DeDupeList.com. Also, you can do it in excel by following the instructions here.
3. Auditing Your Links
The final step is to audit your backlinks. Install the Moz bar plugin (free browser extension) so that each domain's metric will display as you browse pages. Visit each website on your list to see if you want to keep the links there. Use Moz's Spam Score metric to estimate spam levels for each site. This will be a significant task if you have a lot of backlinks. Consider outsourcing, but if you do that, it will probably be cheaper to just pay for an SEO tool mentioned above.
Any link that you feel is debatable should be left alone. Google is aware that even good domains get spammy links. Most websites do NOT need to use the disavow tool. Here are some questions you should be asking yourself during an audit.
Did you pay for the link?
Are you regularly gaining web traffic from the backlink?
Do you have plausible deniability if someone from the manual team were to review the link?
4. Submitting The Disavow File
Make sure you've properly formatted your Disavow file prior to submission. Your Disavow document needs to be a simple text file (or .txt). The proper formatting is as follows.
# Multiple pages to disavow
http://spam-alot.com/blog/comments-spam.html
http://spam-assassin.com/trust-not/paid-links.html
# Multiple domains to disavow
domain:site.com
domain: spambot.com
Go to the Disavow Tool once everything is ready and select the domain you wish to Disavow links for. Then submit your text file on the submissions page. Google will warn you that Disavow is an advanced tool.
Use the Disavow tool at your peril. Not recommended to be utilized by newbies.
Monitor search console reports accordingly in the coming days to gauge effects.
Do You Need The Disavow Tool?
Officially, you only need the disavow tool when you believe that some links in your backlink profile are hurting rankings. A considerable amount of paid, spammy, and low-quality links typically fits the bill.
So you might need the tool but don't go chasing after a perfect backlink profile. That won't happen and is near impossible.
Even if you do want to get rid of some backlinks, it's better to eliminate links on your own without using disavow. You should use the disavow link tool as a last result only.
Another use case scenario is in the event that you've purchased a pre-owned domain name with a questionable history. The previous owners may have created a ton of spammy links (e.g. low-quality public blog networks). So the disavow tool may be a necessity, but if that's the case, why did you buy the domain?
The following are other reasons why a disavow file might be necessary.
You've got a manual action or penalty in search console.
Web page rankings dropped suddenly and you suspect an algorithmic penalty at play.
Someone is doing negative SEO on you by building low-quality links at a high rate.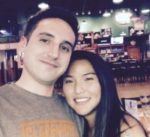 Nathaniell
What's up ladies and dudes! Great to finally meet you, and I hope you enjoyed this post. My name is Nathaniell and I'm the owner of One More Cup of Coffee. I started my first online business in 2010 promoting computer software and now I help newbies start their own businesses. Sign up for my #1 recommended training course and learn how to start your business for FREE!