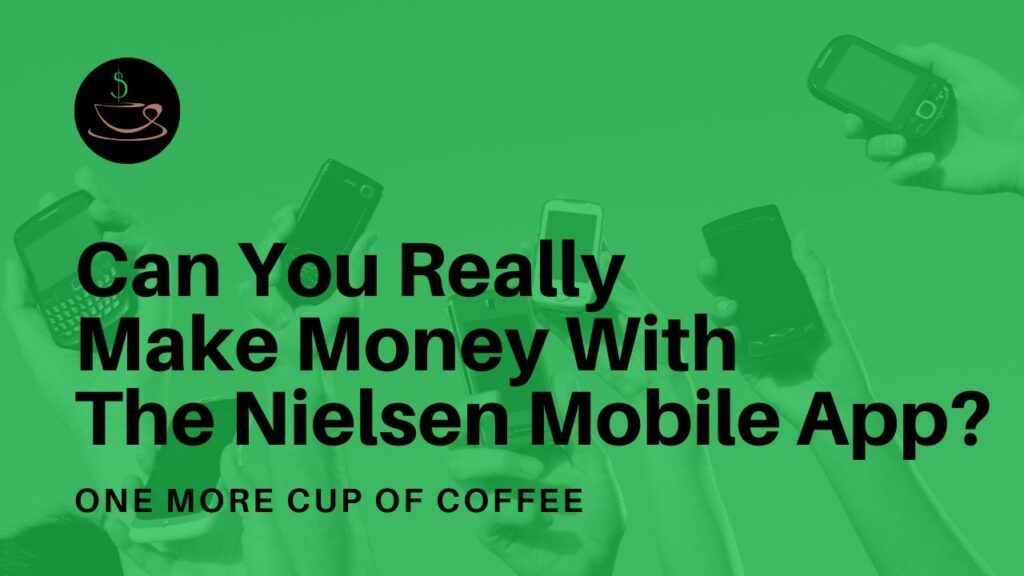 Those of you who used to use Nielsen (you know… the scanner that they used to send you in the mail) might be having flashbacks to a different time right now. But the app, which promises to update the company's procedures in a major way, could revitalize the way they've always gathered their market research data. But the important question is this… can you really make money with the Nielsen Mobile App?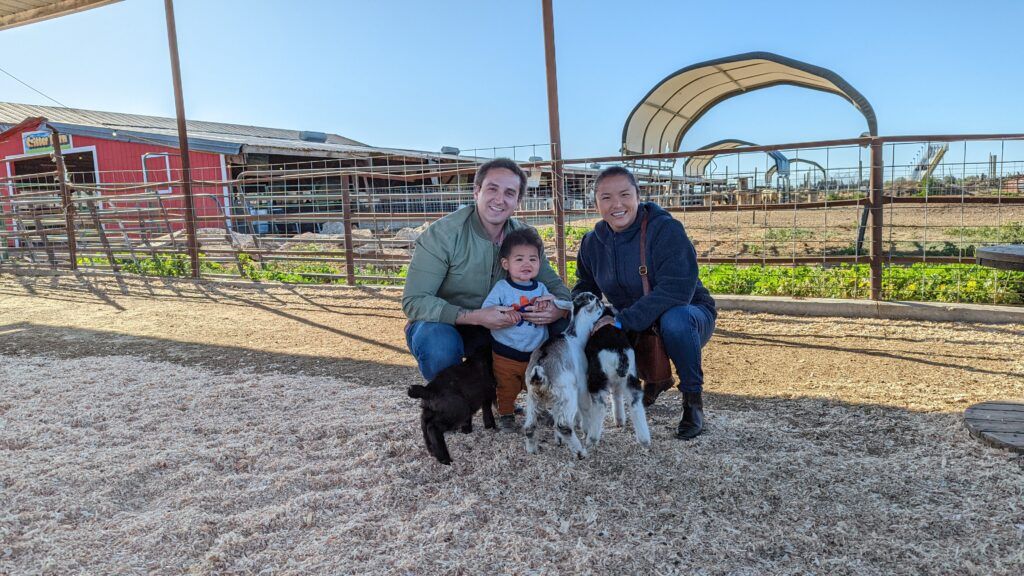 Are You Ready To Work Your Ass Off to Earn Your Lifestyle?
Are you tired of the daily grind? With a laptop and an internet connection I built a small website to generate income, and my life completely changed. Let me show you exactly how I've been doing it for more than 13 years.
Making Money With The Nielsen Mobile App
We wanted to find out whether making money with Nielsen mobile app was possible. So, we downloaded it and gave it a try… and admittedly, it turned out differently than we expected.
This is what we learned.
Neilsen Mobile App Review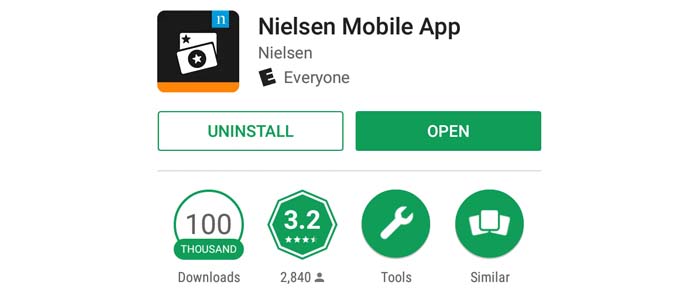 The Basics: What Is The Nielsen Mobile App?
The Nielsen Mobile App has been downloaded over 100,000 times, and has a 3.2 Star rating.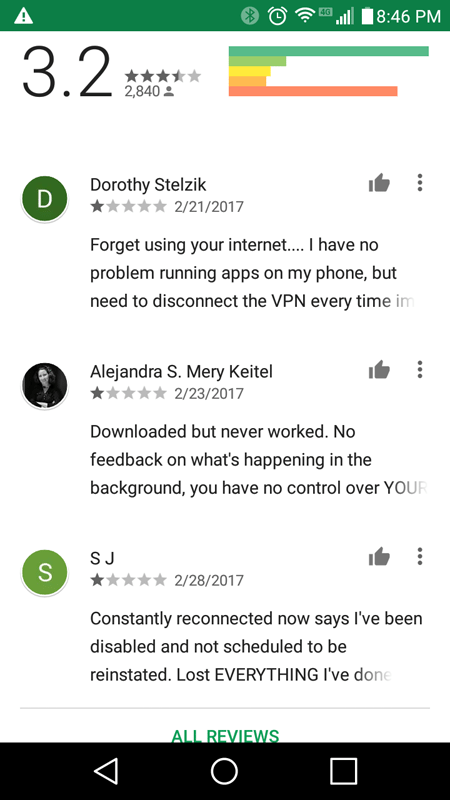 It is advertised with the following statement in a banner across the top of the screen…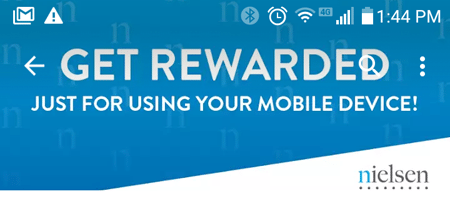 I was still a bit unsure as to exactly what the app did after reading the basic information, so I opened the 'read more' tab and decided to consult the more in-depth app description. Here is a small blurb that really helps to point out exactly what the app does…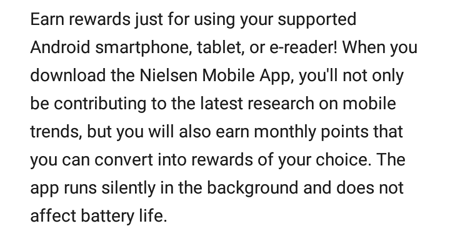 Confident that I now had enough information to at least take the next step forward, I opened the app and got started.
Getting Started With The Nielsen Mobile App
The first thing I saw when I opened the app was an agreement. It was actually very lengthy. If you want to read the entire thing, you can plan on spending several minutes doing so.
It covers all kinds of different privacy, data use, and legal issues, and seems to do a pretty good job (even if it's a bit lengthy) of describing exactly what the app will be doing.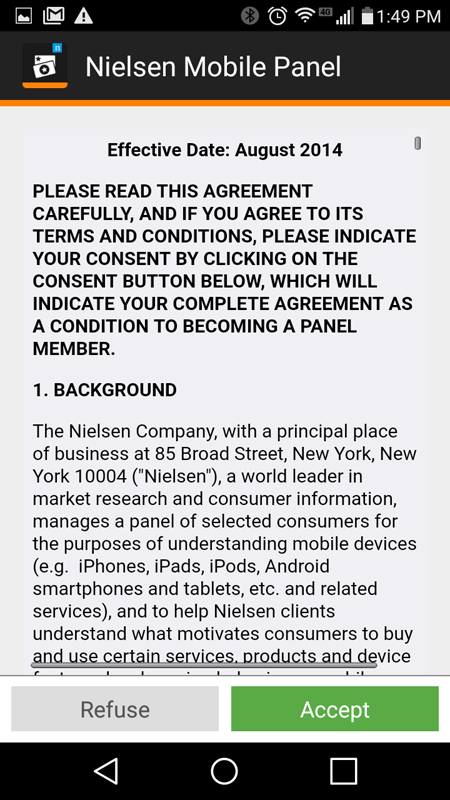 I accepted the agreement, and was taken to a screen where I could either sign in or register. I obviously chose to register, and was taken to a screen in my browser where I could sign up with the company.
Registering With Nielsen
Registering with the company began by choosing my operating system (Android) and device type (smartphone). I then scrolled down a bit, and found myself at a place where I needed to fill in quite a bit of personal information.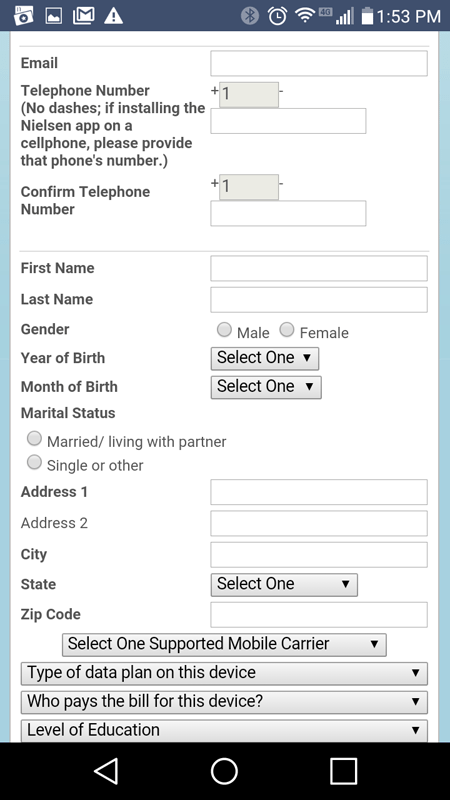 I started to fill this out, but immediately realized two things.
Firstly, I recognized that every time I tried to type in my phone number (which was literally like the second question on the page), it would redirect me to a page on their website that told me why I should choose Nielsen—which was extremely frustrating.
And two—call me old-fashioned, but I almost felt a bit violated at the idea of providing so much personal information to them like this. I needed to provide my email, phone number, physical address, marital status, and more.
I've signed up for other phone lock-screen apps and other similar types of apps that offered to give me money for the normal use of my phone before in the past (a phone lock-screen seems to be part of what this app does. At least, that's what I read in the reviews).
But none of those apps ever required anything more than my email address and a username. Yes, to get my money I would have needed to supply my PayPal account information, but this was an entire new level of information gathering—and I felt like it was just too time consuming and, to be honest, perhaps a bit too invasive.
I tried to finish the registration page several times. I was using an Android phone… which obviously wasn't working, because it kept kicking me to that other screen when I would try to type in my telephone number.
I could have logged on with my laptop and filled it out, but I was having serious doubts about how worth my time this was going to be.
So I decided to put some in-depth time into researching the app before I moved onward. Here's what I found.
Researching The Nielsen Mobile App
To start my research, I took to the Google Play Store Reviews. I found lots of good and lots of bad—but I did notice that most of the 5 star reviews were either pretty generic or had no wording in them… just the stars.
But the 1 star reviews… they seemed to have a lot of more specific information in them. Here are examples of good and bad reviews that I found that I thought were particularly helpful to me…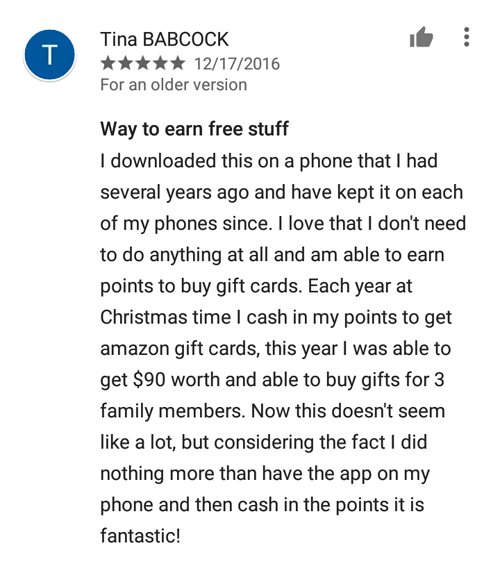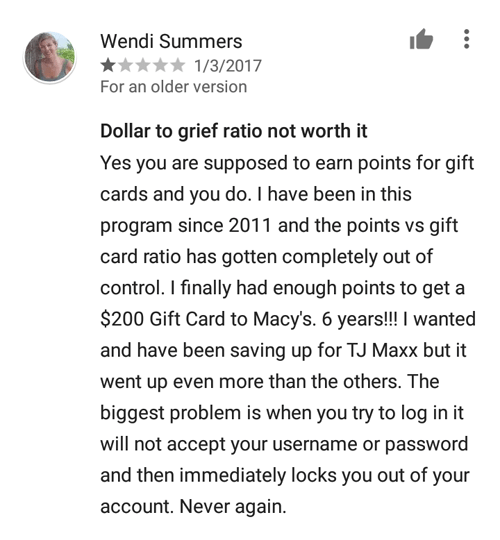 I heard a lot of people complain about how this app slowed down their internet. I also heard that the amount of money that you could earn simply wasn't worth all of the trouble. I also heard that the notifications you get from the app are both annoying and unsightly.
At this point, the evidence wasn't looking so good for Nielsen—but I plodded forward and did a Google search to see what else I could come up with.
I found some Youtubers who were also advertising the app—but this instantly looked fishy to me. Most of them were reading the app description verbatim from the website, and supplying links below their videos for how users could earn up to $50 extra per-year by using it.
This smelled like affiliate marketing to me. I mean, I'm no expert… but I decided to give the official Nielsen website a quick look-over see if anyone could earn affiliate rewards for getting people to sign up for the app.
I didn't find anything about affiliate rewards—but I did find this in the Rewards section of the official company website.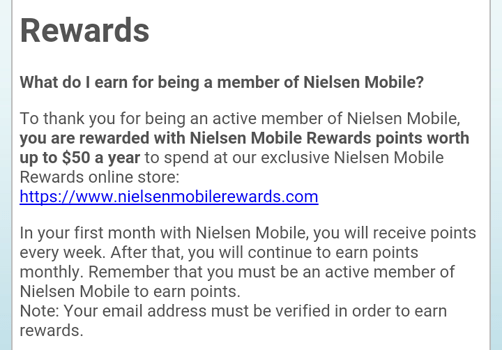 Apparently, you can only earn up to $50 per year in reward points—which seems like a pretty limited amount. People make this much money in one plasma-donation session… and that barely takes an hour or two.
I also did some reading in the FAQ section of this site, and realized that this app seems really complicated to download and uninstall. Apparently, just downloading it from the Google Play store is not the only step.
You need to do some other things as well after registering to get it to work, and uninstalling it seems to be a bit more in-depth than it usually is for apps like this.
The graphics on the app that I saw in the screenshots on the official site also didn't look very good to me. I can see what users were saying when they called them unsightly. Here is a screen shot from the official website that shows a screen shot of the app…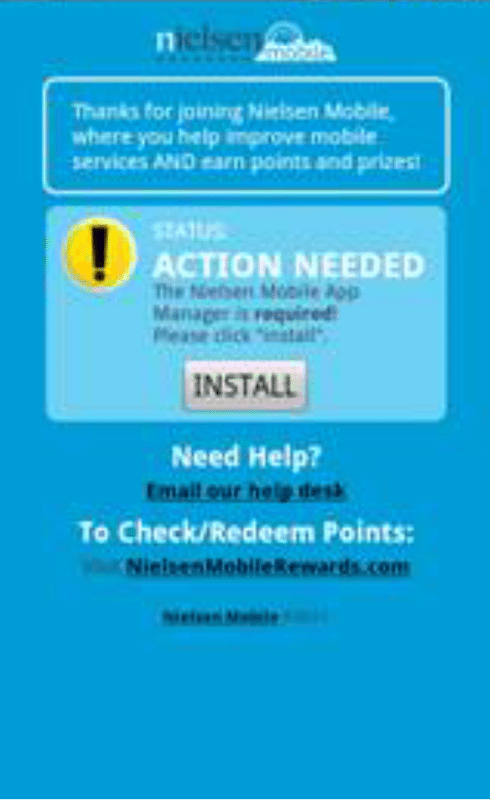 I just wasn't feeling it on this app. I feel like there are a lot of better ways to make an extra $50 per year… and my research seemed to support this.
Our Closing Opinion Of The Nielsen Mobile App
This app does offer you the ability to make up to $50 extra per year, just for downloading the app and allowing it to run in the background on your phone. But with all of the extra steps required to get it up and running, it really doesn't seem like it would be worth it to me… and I will explain why.
Most of the reviews don't support the app very well, and those that did seemed mostly generic and non-specific. Yes, this app can get you some free money, which is cool—but it's a bit of a pain to download and set up. And to be honest, we got frustrated with it after just a few minutes.
I've reviewed quite a few mobile apps, and I have found several that I believe would be a better investment of my time than this one. Plus, some of the negative reviews seemed to suggest that this app can make your phone run differently—which is certainly not cool!
If you don't mind sharing some personal information, downloading the app, and giving it a try, then you might be pleasantly surprised. The app does seem to work, and you will certainly get paid. Getting money from a source like this can be a very pleasant surprise—but it just didn't excite us the way we thought it would.
My opinion? I would rather skip 10 cups of specialty coffee per year to save money than deal with this app. It just doesn't seem worth it to me.
Besides, there are other passive apps that get better reviews than the Nielsen Mobile App. Check out SavvyConnect, Smart Panel and Permission Research to see if any of those are more interesting to you.
Our Final Thoughts
Should You Download The Nielsen Mobile App?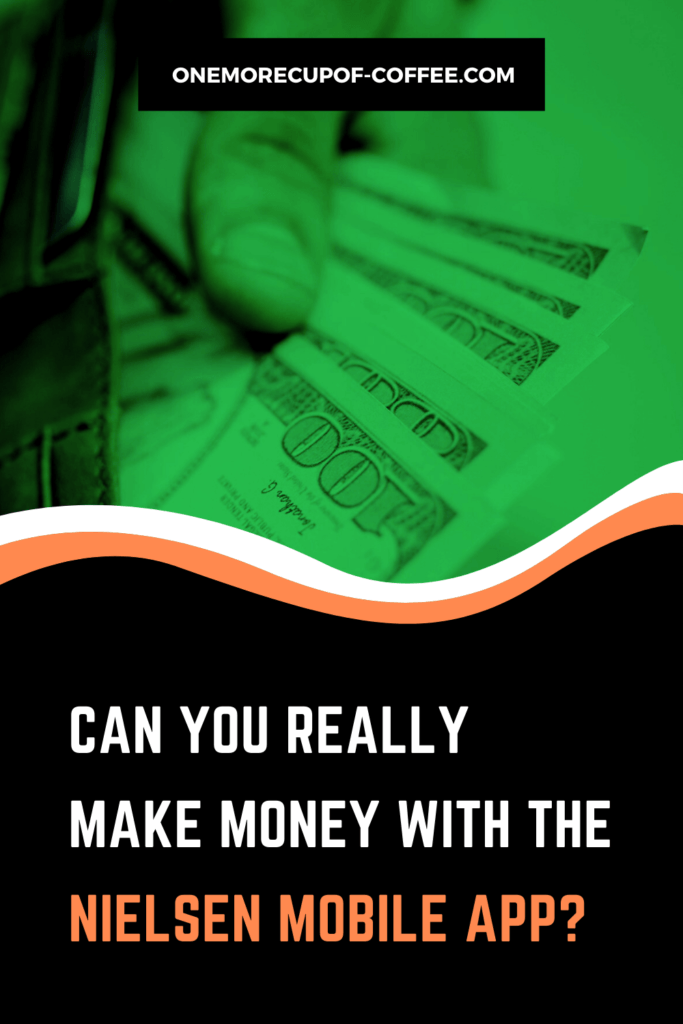 The Nielsen Mobile App Review
Honestly, there are tons of various apps that claim to help you "make money", but really there are two facts to consider. 1) Most of them don't actually work. 2) If you can make money, it's not going be very much. If I'm going to spend any amount of time working online, I want to be working for myself by building my own profitable website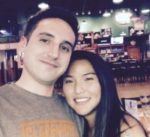 Nathaniell
What's up ladies and dudes! Great to finally meet you, and I hope you enjoyed this post. My name is Nathaniell and I'm the owner of One More Cup of Coffee. I started my first online business in 2010 promoting computer software and now I help newbies start their own businesses. Sign up for my #1 recommended training course and learn how to start your business for FREE!