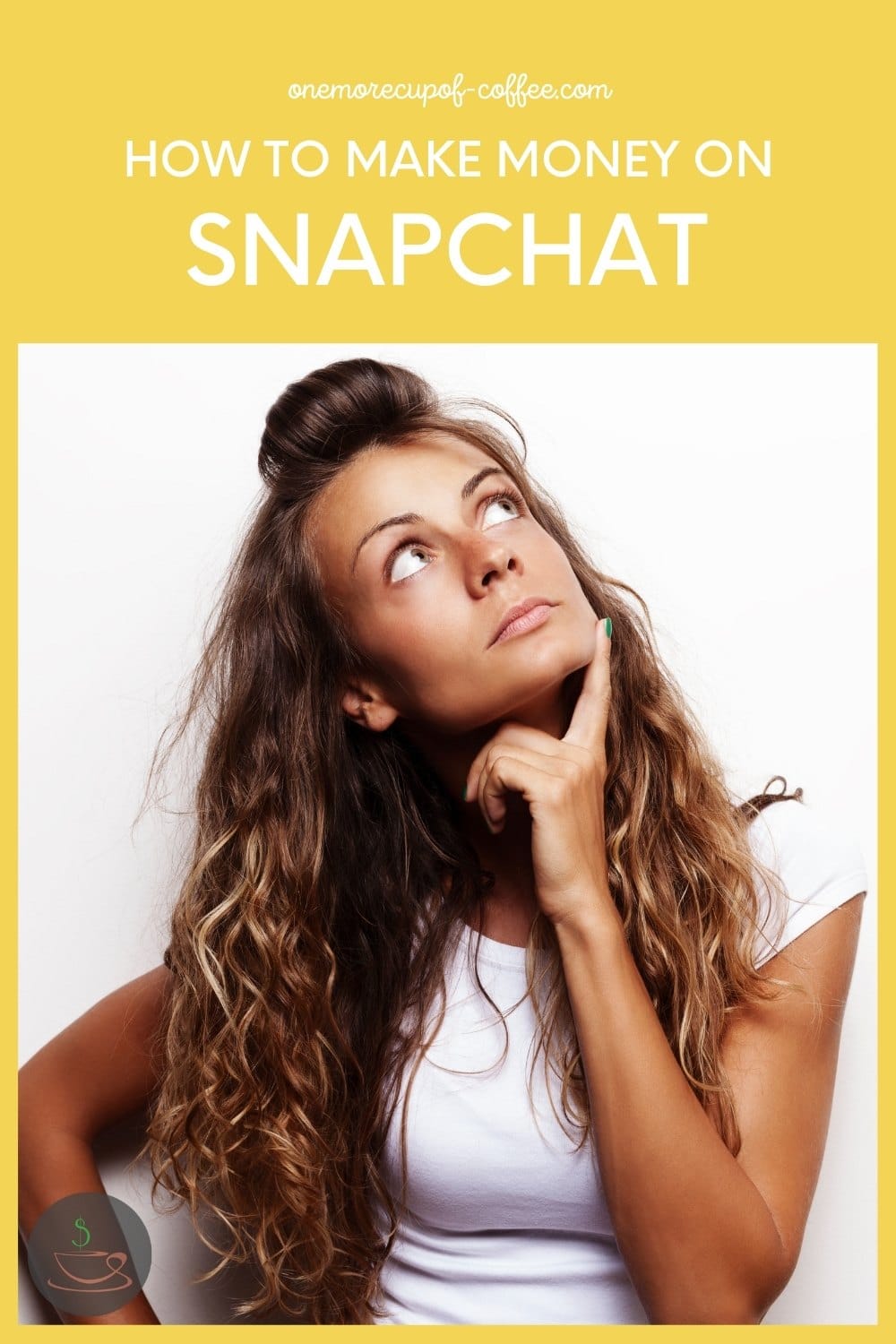 Love to create entertaining and fun visual content on Snapchat? Or have an online business and have a Snapchat account? If you use Snapchat more than Instagram, Facebook, TikTok, etc, then you might be able to monetize it and get paid for your time and creativity.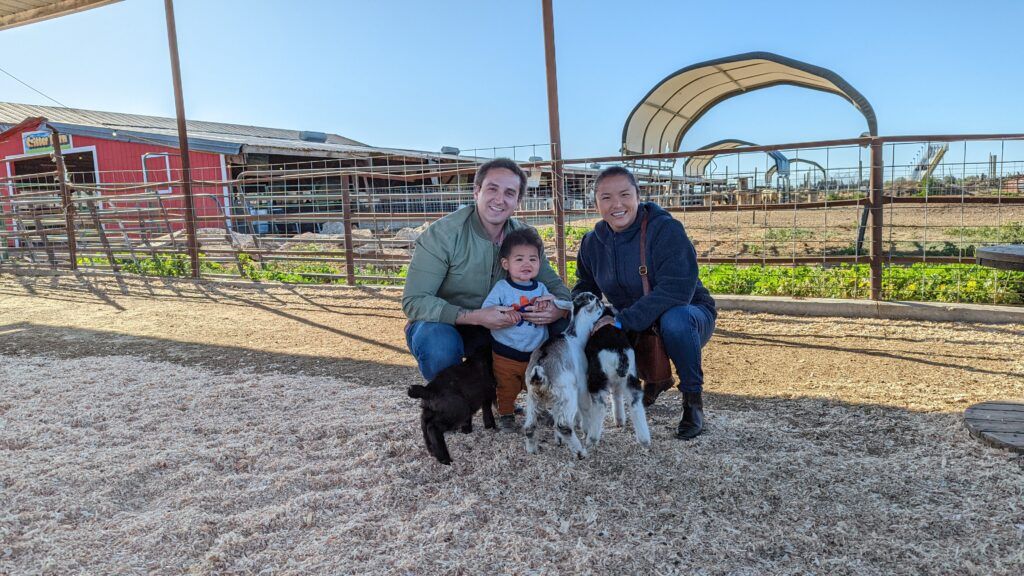 Are You Ready To Work Your Ass Off to Earn Your Lifestyle?
Are you tired of the daily grind? With a laptop and an internet connection I built a small website to generate income, and my life completely changed. Let me show you exactly how I've been doing it for more than 13 years.
Making money on Snapchat – or any other social media platform – is possible with the right mindset, strategy, and content. But first, you'll need to gain an audience in order to convert those story views into cash.
Per Statista's latest data report, Snapchat has around 280 million daily users worldwide which means brands and companies aren't far behind. That's one reason why you see vertical video ads in your Snaps! People are making money off of your activity on Snapchat – so why can't you?
Do viral Snaps make you money? Can you earn from promoting affiliate products? Find out the answers to these FAQs and learn how to make money with Snapchat down below!
How To Make Money On Snapchat
Let's clarify how you can actually make money on Snapchat. First off, you don't get paid for each story view on your video Snaps – similar to Instagram stories.
But you can earn money by generating more views on your content. That's because Snapchat accounts that are popular tend to attract sponsors and more lucrative growth opportunities. But that's not all.
The more viewers on your 10-second Snaps also means more potential for conversion, which is important especially if you are trying to convert sales to an affiliate program or product and bank off the commission generated by it.
More views = more money-making potential. (And not views = money outright.)
What's more, you don't need a large following to start making money on Snapchat. Here's how Mike Vestil began earning $100 per day (and sometimes up to $1,000 per day!) from selling t-shirts on Snapchat, even as a new user.
If you're searching for more details on how to monetize your Snapchat content, here's a step-by-step breakdown.
1. Make Money With Snapchat Spotlight
Snapchat Spotlight was a new app feature announced in late 2019 that mimicked TikTok and Instagram Reels, in that you could now scroll through similar-style video content on a spotlight page (just like TikTok's For You page).
This changed how creators could monetize their best content. Now, every day you have the chance to submit your top video Snap to Spotlight for a chance to be featured. The creators chosen share a prize pool of $1 million dollars.
As of May 2021, Snapchat had paid out over $130 million to a group of over 5,400 creators, says Variety. The minimum amount you can get paid is $250.
How Do You Get Paid From Snapchat Spotlight?
If one of your videos gets the "spotlight" and goes viral, Spotlight Payouts will send you a push notification informing you that you have a payout available.
Tip: Don't forget to submit your payment information in advance, ideally 1-2 weeks before you submit your content.
According to Snapchat's Spotlight Submission and Revenue Terms,
"To be eligible for a Payment, a Snap that you submit to Spotlight must have performed well enough in Spotlight during a single day calculated using Pacific Time, based on our payment formula, to have accumulated at least a $250 USD Payment in that day."
The reported "propriety payment formula" (designating whom out of the creator pool is eligible for compensation) is calculated using a number of factors, which may include:
Total number of unique video views to that specific Snap
Relative performance of your Snaps compared to other Snaps in Spotlight
In addition, Snapchat takes into account the following performance stats when prioritizing content:
Total number of unique video views and favorites attributable to a Snap
The number of daily users who view your content
Time spent by users viewing your content
Past performance of your content
If your content utilizes Snap technology (e.g., Snapchat Camera, Lenses, Filters, etc.)
Whether your content relates to relevant trends and topics
That said, not all submissions will be eligible for payment.
If your submissions aren't getting picked, make sure you're submitting only your top-performing videos that have previously garnered LOTS of likes, comments, shares, and overall attention.
Snapchat Spotlight Success Story
Katie Feeney was just 18 years old when she received a suspicious notification that she just earned over $600,000 from submitting one of her top videos to Snapchat Spotlight.
As she tells People Magazine, within five weeks she had earned over $1 million dollars and it's all thanks to recording fun and entertaining videos at home while taking virtual classes online.
2. Make Money Using Snapchat Links
There's no doubt that Snapchat is a powerful marketing tool. So if you aren't one for creating viral content, you can still make money from Snapchat by linking out to either:
Affiliate products (applying the methods of affiliate marketing)
Your e-commerce store or online shop
Your blog
Thankfully, affiliate links and links pointing to websites are allowed on Snapchat. If you're familiar with linking on Instagram Stories, the process is the same.
Go to your Snaps
Take a photo or video
Click on the link (or paperclip) icon
Paste in your desired link URL
Hit go
Done!
Now, viewers of your Snaps can simply 'swipe up' to visit the website you just linked to – whether that's an online shop (e.g. an Etsy), an affiliate blog where you can also earn from ad revenue and affiliate commissions, or another social profile such as a YouTube channel.
3. Get Paid From Snapchat Sponsorships
Creators both large and small can monetize their Snapchat audience through brand sponsorships.
How much you can earn doing this will vary, but know that it is possible! Lots of companies are looking for influencers to promote their products instead of going down the advertisement route.
As such, influencer marketing is a lucrative gig to get into. Get paid just for testing out new products or items you already love using.
Alternatively, if you are a business you can create Sponsored Lenses. But this involves actually paying Snapchat to promote your business lens which users can use to try out your product – virtually, of course. The making money part comes after!
A great example of this is when L'Oréal created a Snapchat eyeliner lense (automatically applying a cat-eye liner to your lid) to generate chatter around their new line of eye makeup. Sponsorships are extremely popular with big bloggers social media platforms.
Bonus – Create An "Adult Snapchat"
Adult Snapchat Premium is not an official Snapchat feature. However, as the name suggests, it is a recognized service that users offer on Snapchat. And yes, you can make money using Snapchat "Premium".
How does it work?
Basically, if you are of age (18+), you can create a private Snapchat account where you post sexual content. Users/followers wanting to access your content can pay you via a subscription fee (which you must set up via a third party).
A safer (and shall we say – more socially acceptable) way to make money posting nudes – or simply privatized content (doesn't have to be explicit) – is to make money with an OnlyFans account.
Tips For Growing On Snapchat
While Snapchat Spotlight is a pretty unique opportunity to make money off the social app, payment isn't always guaranteed. You may or may not hit the jackpot!
That said, you should inevitably try to grow your Snapchat following in order to create more financial opportunities for yourself – whether that's through affiliate links or getting paid brand deals.
Here are a few top tips for growing your Snapchat followers and viewers (and therefore your $ potential!):
Create fresh, engaging content daily
Connect with your contacts, Facebook friends, and Instagram followers
Stay on top of new Snapchat trends and topics
Get inspired by what other successful creators are doing
Share your Snapchat QR code everywhere
Attract an audience from other viral platforms, like TikTok or Instagram Reels
Most importantly, create and publish content that people will actually love to engage with. If you're all about quantity > quality, you'll find it hard to monetize a shallow following. Nurture your small audience!
FAQs Making Money On Snapchat
Do you get paid for Snapchat views? No. The only way you can get paid for Snapchat views is if you submit your video to the Snapchat Spotlight program.
How can you get paid for Snapchat Spotlight? You can get paid by Snapchat Spotlight if your top-performing video is selected based on an algorithm. Payment is issued to your payment preference typically one week after posting. Not all submissions or creators will be compensated.
Do you need lots of followers to make money on Snapchat? No. But gaining followers on Snapchat means you can generate more views, which can then be monetized through brand sponsorships, affiliate links, and so on.
How many followers on Snapchat do you need to get verified? Snapchat verification requires that your Snaps have a minimum of 50,000 views, which means more or less 50,000 followers.
Can you make money with viral snaps? Yes! Snapchat is one of the few social media apps that pay you for viral content. You can similarly make money on TikTok through its Creator Fund.
Is Snapchat A Legit Way To Make Money?
Like with any other social media account, making money on Snapchat is legitimate.
The catch? Not everyone will earn enough money from publishing content that will suffice as a full-time or even part-time job equivalent.
Plus, keep in mind that your account can get nuked at any point because you don't own the content, and are subject to their TOS. As a way to make money, Snapchat works as a fun, temporary venture, but if you are serious about trying to monetize online content, you really need to start your own blog and use that as home base.
While hitting the jackpot with Snapchat Spotlight might be rare (in comparison to the number of daily submissions), there's no doubt that you can still monetize your Snapchat content if you stay consistent in your posting schedule and creative with the type of content you post!
You never know if your content is the next in line to win the gold! So why not try it while the opportunities are still hot?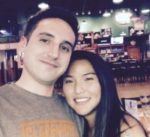 Nathaniell
What's up ladies and dudes! Great to finally meet you, and I hope you enjoyed this post. My name is Nathaniell and I'm the owner of One More Cup of Coffee. I started my first online business in 2010 promoting computer software and now I help newbies start their own businesses. Sign up for my #1 recommended training course and learn how to start your business for FREE!