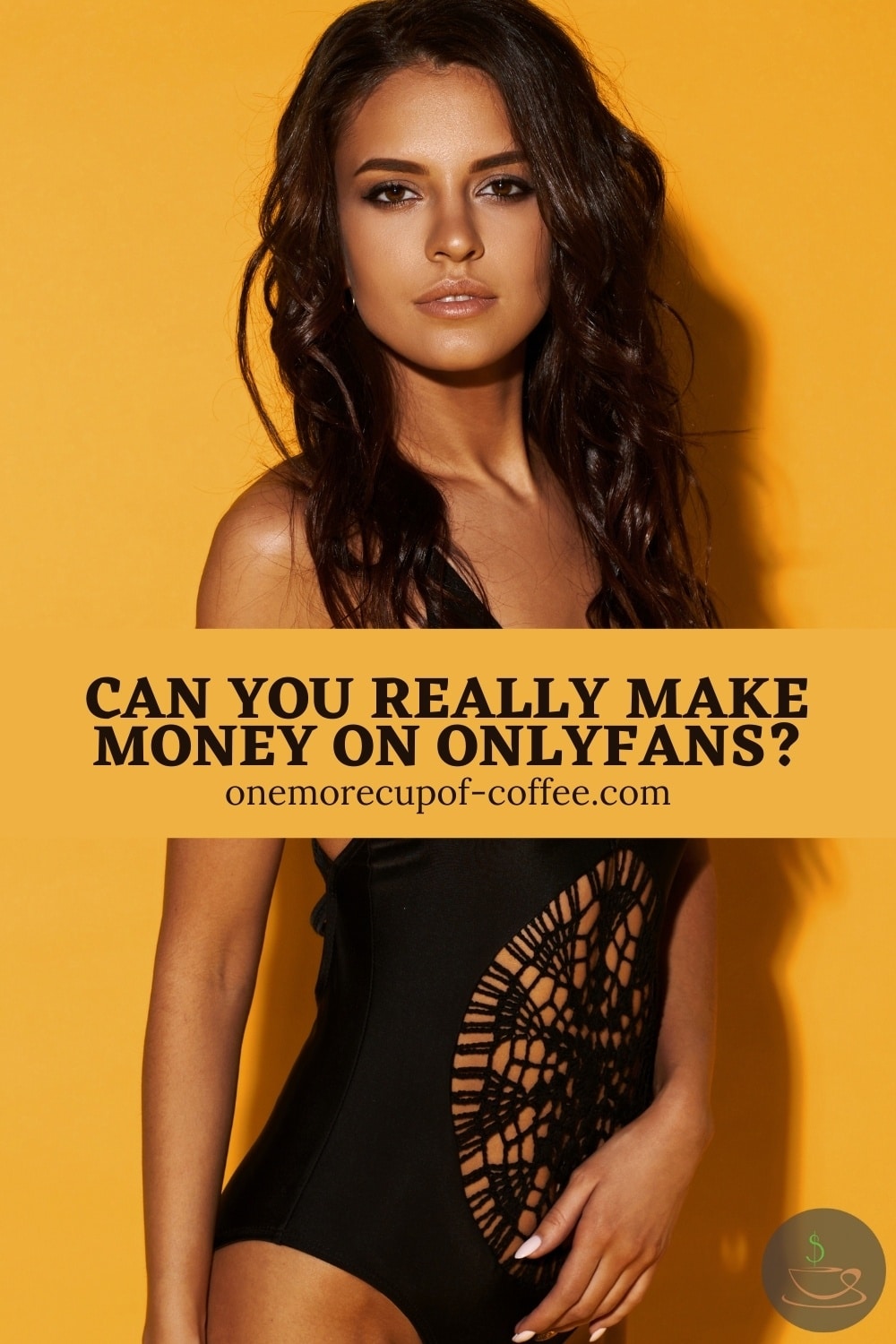 Hot girl summer is back and so comes the onslaught of curated Instagram images of women in bikinis inviting you to join them on their private OnlyFans account. It seems like so many are doing it, so you can only help but wonder – can you make money on OnlyFans?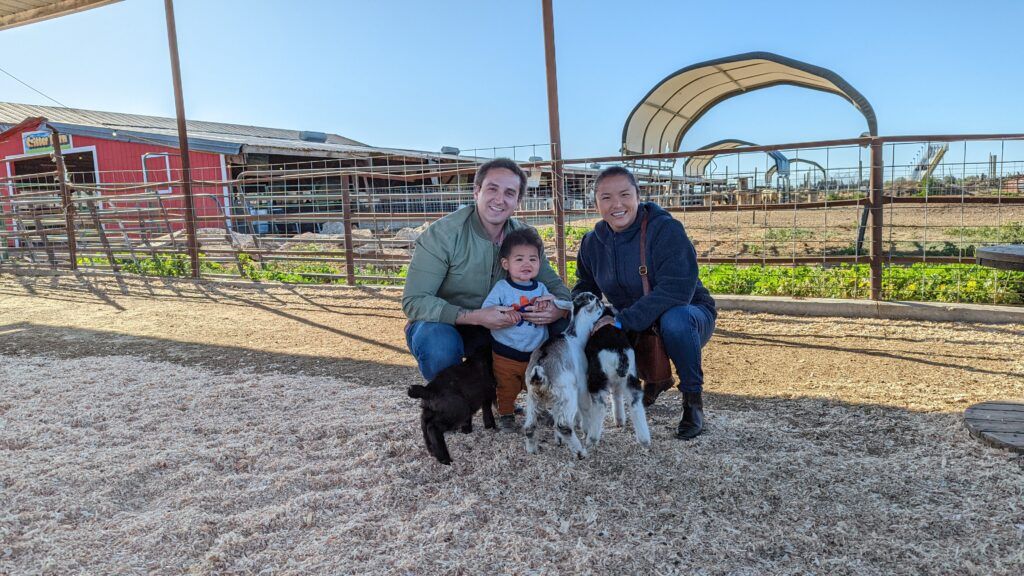 Are You Ready To Work Your Ass Off to Earn Your Lifestyle?
Are you tired of the daily grind? With a laptop and an internet connection I built a small website to generate income, and my life completely changed. Let me show you exactly how I've been doing it for more than 13 years.
It's no secret that online media today can easily be monetized. Whether it's selling feet pics for money or becoming a bookstagrammer, there are unique – if not interesting – ways to make money in this new and opportunistic digital economy.
So how and where does OnlyFans fit into this space, and is it a legitimate way to make money? What type of content can you post on OnlyFans and does it need to be *explicit*? In this guide, we'll walk you through not only what OnlyFans is all about, but how you can make real money by becoming an OnlyFans creator.
Can You Really Make Money On OnlyFans?
What Is OnlyFans?
First up – what is OnlyFans?
Think of OnlyFans as a privatized social media app or content subscription service. Creators post an array of media on their accounts. To access these hidden files and media, users must sign up for a paid monthly subscription.
While OnlyFans creators have used this service to post their most creative and engaging content, from food recipes to fitness training videos, travel vlogs, etc, OnlyFans is more famously known (and used) to post explicit photos. Moreover, while it initially was used by sex workers to monetize their content online, the platform quickly gained traction among celebrities, models, and porn stars. The New York Times even called it a "paywall of porn."
Now, as the app has significantly grown in popularity, it's not uncommon to see young women (minimum age 18), regardless of social status or background, making money by posting fully or partially nude photos to their profiles.
Basically, OnlyFans is the social media app where folks go to see below the waist and under the shirt – areas of the body that are forbidden to reveal in an Instagram post. That said, remember it's not all X-rated content!
How Does It Work?
OnlyFans works fairly simply. Post content, privatize it behind a paywall and earn money. Creating a profile only takes a couple of minutes. Plus, you set your prices.
Most creators charge between $5 and $20 (up to $40-$50) per month for users to access all of their content. That's right, everything you've ever posted can get "unlocked" if a user becomes a paying subscriber.
What's more, OnlyFans has zero algorithms and zero ads or brand campaigns. That said, you don't need to post a specific amount of times per week to grow on the platform. Nearly 500,000 new users sign up daily, so demand for new content is growing.
Here are a few more OnlyFans stats:
Over $100+ million registered users
Over $1+ million content creators, with over $3 billion paid out
DMCA Protection
Daily, Weekly & Monthly Payouts
Earn 80% commission on all income
OnlyFans takes a 20% commission off the top of your earnings, but it's still the only platform that truly pays you to post pictures. Instagram is just starting to offer more monetization methods for creators, but it's far from offering a Patreon-style service.
So exactly how do you get paid on OnlyFans?
Main Ways to Get Paid On OnlyFans
There are typically four ways creators get paid from OnlyFans. And as you might guess, the green all comes from the fans!
1. Monthly Subscription
OnlyFans technically doesn't pay you – your subscribers do! Since users need to become paid subscribers to access your content, it's your fans that contribute to your monthly earnings. This amount varies per creator.
Subscription amounts must meet the minimum requirements, per OnlyFans guidelines, which are currently set at $4.99/month and capped at $49.99/month. As a creator, you can price your content between those amounts as you see fit.
Since most users don't mind spending just $5 bucks per month on unlimited, often personalized content, creators actually can make a decent extra chunk of income each month – and all without doing too much other than post what the people want to see.
Of course, to entice new sign-ups, you can set certain content to display for free. Note that you won't earn from those views, however.
2. Pay-Per-View (PPV)
Another way to make money on OnlyFans is through pay per view (PPV). Similar to the free teaser content, PPV works on OnlyFans by allowing users to see free content and then giving them the option to literally pay per view instead of signing up for a monthly subscription.
This is a great option for those who don't want to go all-in on the monthly subscription and just are curious to see the type of content you post behind the scenes.
PPV used to not have a limit, but after popular actress Bella Thorne joined the service and earned millions in a few days, OnlyFans quickly put transaction limits on both PPV and subscription services.
Now, you can earn up to $50 PPV for extra "exclusive" content and up to $100 from a tip which we'll talk about next!
3. Tipping
Tipping culture doesn't only exist at the restaurant table. Whether you're a creator on TikTok or now OnlyFans – you can earn from your fans through tips.
Tips are extremely powerful as they can supplement your OnlyFans earnings and even double or triple it.
The trick to making tips? Post fantastic content, use a good camera, and stay engaged with what your fans want!
4. Private Message & Media
Finally, the last way to make money on OnlyFans is through providing private messages directly to your fans. For example, if a fan requests a racy photo of you in a particular costume while singing happy birthday, you could charge extra for that.
Videos-on-demand and live streaming are other ways to connect with your audience and provide them with all the "goods."
You will no doubt receive a few bizarre requests by offering this as an extra service (on top of your habitual content), so just be prepared to set limits.
How Much OnlyFans Pays Its Creators
OnlyFans takes a cushy 20% off the top of all your earnings, including tips and extra earnings from PPV and individual content items.
Previously, the service paid out to creators every 21-day cycle. Now, the platform updates payment daily. So if you've earned money today, you'll see that amount deposited in your bank account tomorrow.
Payment can be set up with just a few clicks and deposits straight into your bank account.
Do You Have To Post Uncensored Content?
As mentioned above, not all content posted on OnlyFans is explicit or racy. You don't have to post pictures of yourself nude to make money on OnlyFans! The subscription service also is proud to host creators from all backgrounds and creative industries, such as:
Writers
Artists
Chefs
Singers/Songwriters
Yogis
Makeup Artists
Models
Fitness Trainers
etc
That said, let's be honest. The main attraction to OnlyFans is the fact that you can post uncensored content, e.g. content that would otherwise be banned from social apps such as TikTok or Instagram. I'll give you some examples below, but it's going to be hard to explain to most people why your cooking blog has an OnlyFans.
I think an OnlyFans could be a good fit with a lifestyle blog, depending on what type of content you are comfortable posting. OnlyFans doesn't have to be explicitly about posting pornography. You can keep it take, but still sexy, and still generate interest. Fans love to peer inside the lifestyles of rich and beautiful people, so posting some intimate photos could be another way of monetizing your lifestyle blog.
How To Get Subscribers On OnlyFans
If we've left you thinking that it's easy to make money on OnlyFans – hold up! While it's not hard per se, there is a lot more strategic planning and content creation that goes on behind the scenes (other than the saucy stuff).
For the average person, making a full-time income on OnlyFans can be quite difficult. Not only do you need to show up at least every day of the week, but you constantly need to be posting fresh, new content that will do one of two things:
Attract new paid users
Keep existing fans happy
Also, while OnlyFans does have an existing audience that can find your content, most of your subscribers will need to come from outside social media. That's where Instagram and TikTok will come in handy, although you need to be careful of how you promote your OnlyFans account since TikTok will ban you (since many underage teens were getting encouraged to use it).
Examples Of Successful OnlyFans Creators
Example 1: Grand Master Chef Jojo
@Grandmasterchefjojo is a father, chef, and artist who creates on OnlyFans and is currently killing it with nearly 89,000 fans! His tagline is "bringing people together with food, technique, and flavor." While you can access his content on a free monthly subscription, you can pay extra to access BTW scenes, monthly lives, pictures, and even tattoo sessions with him!
Example 2: Makeup Artist Ra' Iman
@Raimanxo is a makeup artist from Indianapolis who uses her OnlyFans (and other socials) to showcase her talent using makeup as visual art and to inspire others to get involved in abstract art.
Example 3: Diana Maux
@DianaMaux is on top of her game on OnlyFans. She is a fitness coach and posts both personal/lifestyle content and gives fitness advice, all while spicing up the mix with a few sexy photos of her sunbathing or on a beach.
Alternative Ways To Earn Money Than With OnlyFans
Of course, if you're looking to get down and dirty online, then OnlyFans is perhaps the most popular (and approved) way to make money. But if you are here for the food recipes and interesting, quirky content, is OnlyFans still worth it?
If you don't want to get associated with having an OnlyFans account, there are other ways to make money by doing content creation online:
Start a blog
Be an Instagram influencer
Start a Podcast
Be a TikTok influencer
Start a YouTube Channel
If you don't mind peeling off the layers of your personality on OnlyFans (you thought I was going to say clothes, didn't ya?), then it's a no-brainer way to try and earn a little extra income.
While the average creator may earn a couple of hundred dollars per month ($150-300), some creators are earning up to $3,000 per month and beyond. Just keep in mind that the stories you hear about wild success are not necessarily the standard earnings, and earnings like that may not come instantly. There are many, many hot people posting content online, so to get your stuff seen, you need some kind of promotional strategy, whether that be an additional Instagram or Twitter account, connections to current influencers, or a paid promotion strategy.
The best way to approach it is by starting it off as a side hustle as a way to make extra income on the side. Then, if you see a particular interest in your content, you can always scale it up and invest more time into it!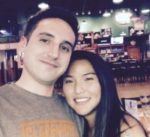 Nathaniell
What's up ladies and dudes! Great to finally meet you, and I hope you enjoyed this post. My name is Nathaniell and I'm the owner of One More Cup of Coffee. I started my first online business in 2010 promoting computer software and now I help newbies start their own businesses. Sign up for my #1 recommended training course and learn how to start your business for FREE!