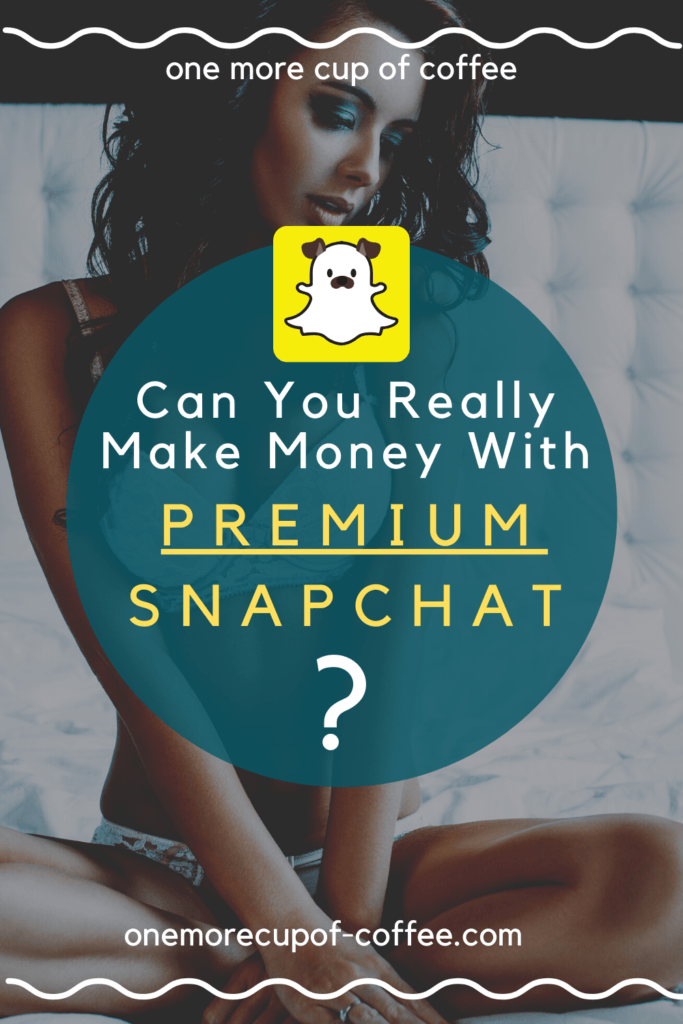 This has become a big thing online, especially with cam girls, models, and girls who are modeling on Instagram. It is absolutely something that men can do as well, but it is far, far more popular for ladies. Can you really make money with an Adult Premium Snapchat?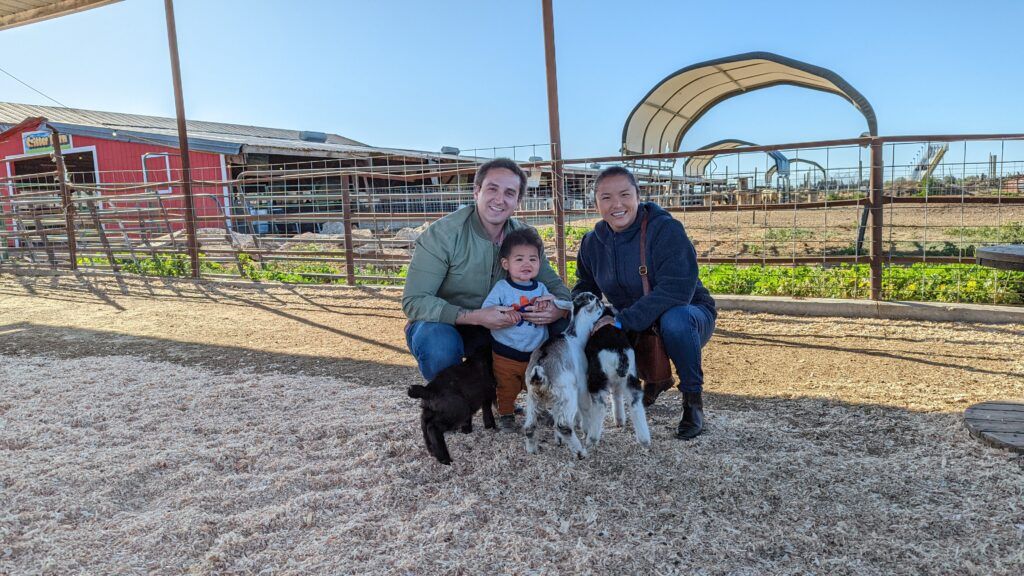 Are You Ready To Work Your Ass Off to Earn Your Lifestyle?
Are you tired of the daily grind? With a laptop and an internet connection I built a small website to generate income, and my life completely changed. Let me show you exactly how I've been doing it for more than 13 years.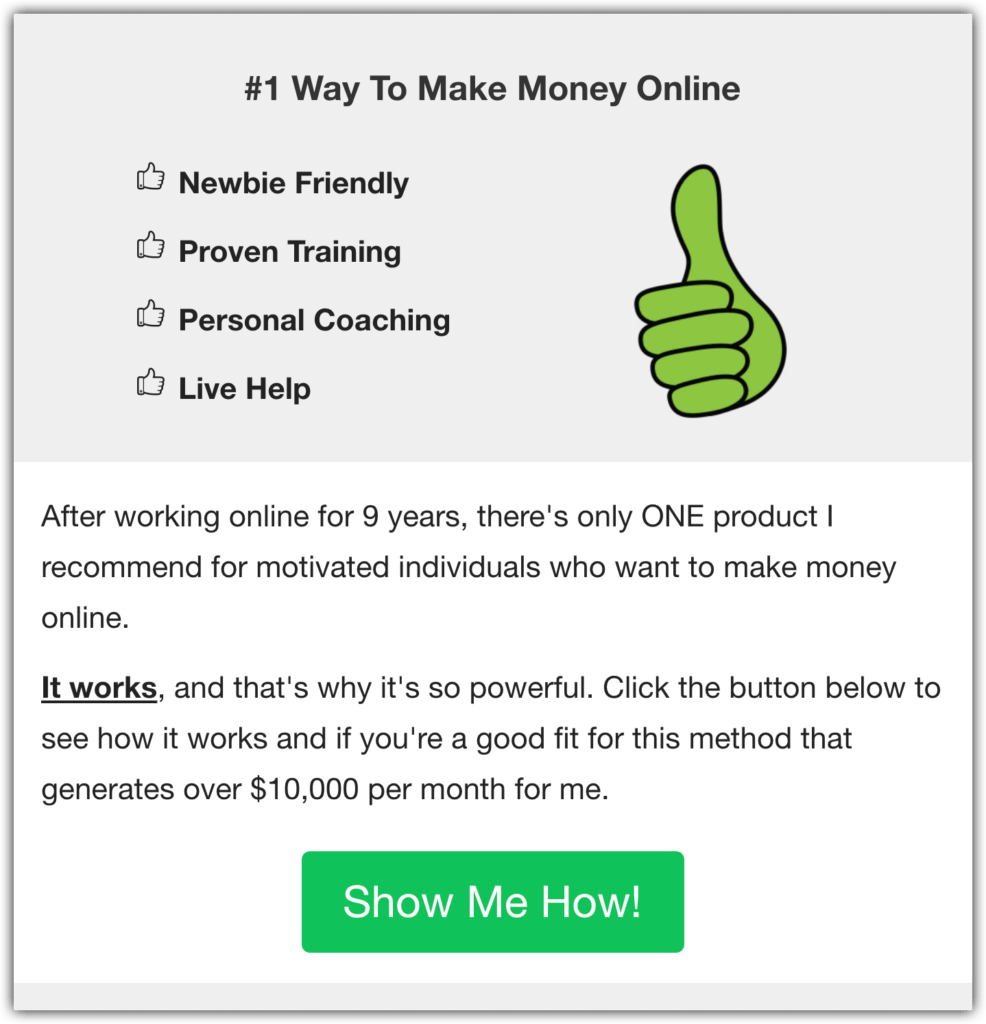 Making Money With An Adult Premium Snapchat
Before we get too far into adult premium Snapchat as a way to earn, we need to talk about the underlying concept. After all, it's important to understand the process before you can hope to make money.
The Basics: What Is It?
As the internet takes up an even bigger slot in our day-to-day lives, more and more people are finding that it can be used for a lot more than just email and web-browsing. It is also a fantastic place for adult services and entertainment!
And premium Snapchat accounts are just one example of this.
An adult premium Snapchat is basically a private Snapchat account that you have to pay to gain access to it. These are very popular with adult film stars, Instagram models, cam girls, strippers, etc. In other words, girls who want to leverage their sexual appeal for payment.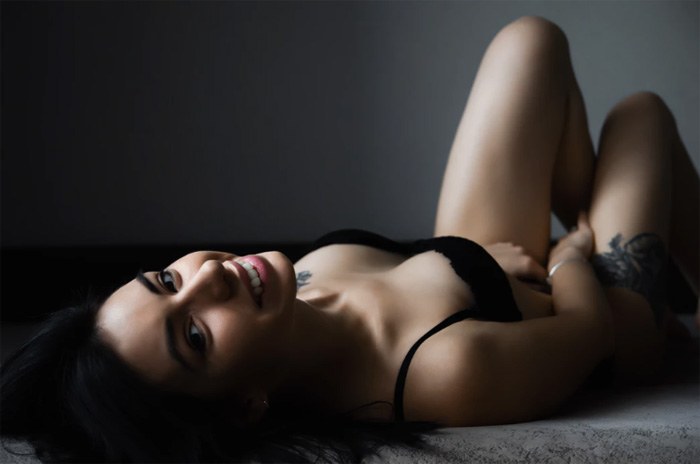 I am more specifically saying 'girls' not because men cannot use premium Snapchat… but because it is just not as common. Men do not seem to be using this as a means to earn extra money on anywhere near the same level as women are… so for the purposes of this article, I will be referring to 'girls' or 'women' as the predominant purveyors of adult premium Snapchat content!
Here is how it works. Girls (who are 18 years of age or older, obviously) will create a separate, private Snapchat that they post NSFW videos and photos on. These are usually unedited nudes, sexy videos, and other types of adult content.
Then, the girls will sell access to this private Snapchat account, either with a one-time offer for lifetime access, or as a monthly or yearly subscription.
People who pay for the subscription gain access to not only the NSFW content on the private Snapchat… but also a more 'behind the scenes' look at the model's life and work. They may also get to interact with her via messenger.
This provides a much more 'personal' experience than a simple porn video or webcam show, and is much more intimate and friendly than just sharing 'nudes' on a website. It provides an experience more focused on connectedness… which a lot of people prefer.
And it is actually a booming market! A lot of girls are leveraging their NSFW content this way.
But how does it work?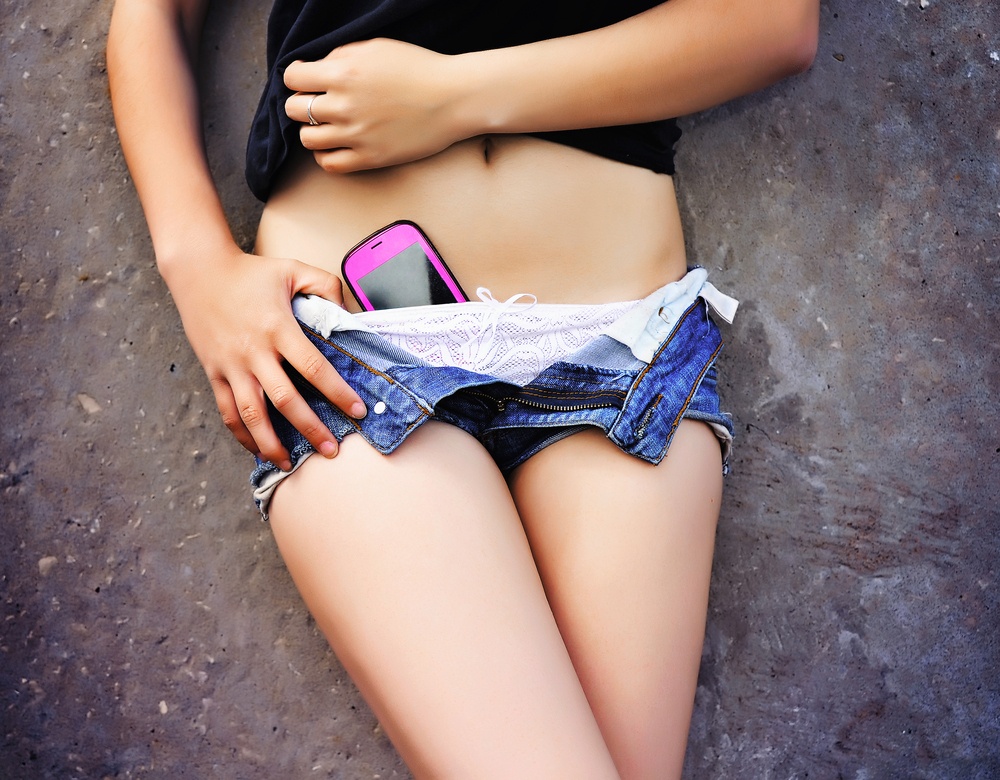 How To Make Money From Your Private Snapchat
Snapchat does not have a feature equipped that allows you to take payments in exchange for access to a private account. So how do you handle billing and payment for this kind of thing?
How To Charge For Your Private Snapchat
I spent a significant amount of time trying to put together a tutorial of how to charge money for Premium Snapchat. What really pisses me off about everything I read is that nobody is showing you how to do it. Everyone writes some bullshit articles about "what is Premium Snapchat", then leaves you guessing of how to charge money. I even watched a bunch of YouTube videos from girls who created videos about it, but nobody created a real tutorial.
All videos were just giving general advice about how to get fans and how to structure your snaps. Nothing showing the actual process of charging money.
Here's the best information I can give you, as far as I could find in my research.
YOU NEED A 3RD PARTY TO MANAGE SUBSCRIPTIONS
That means you need to sign up to a website which will handle your fan subscriptions. The best list of adult social media subscription sites I could find was Webcam Startup. However, there's no tutorials for any of the services, and no screenshots of how these companies actually manage your subscribers.
One of the best services I investigated, and the most clear about what they're offering is FanCentro (NSFW)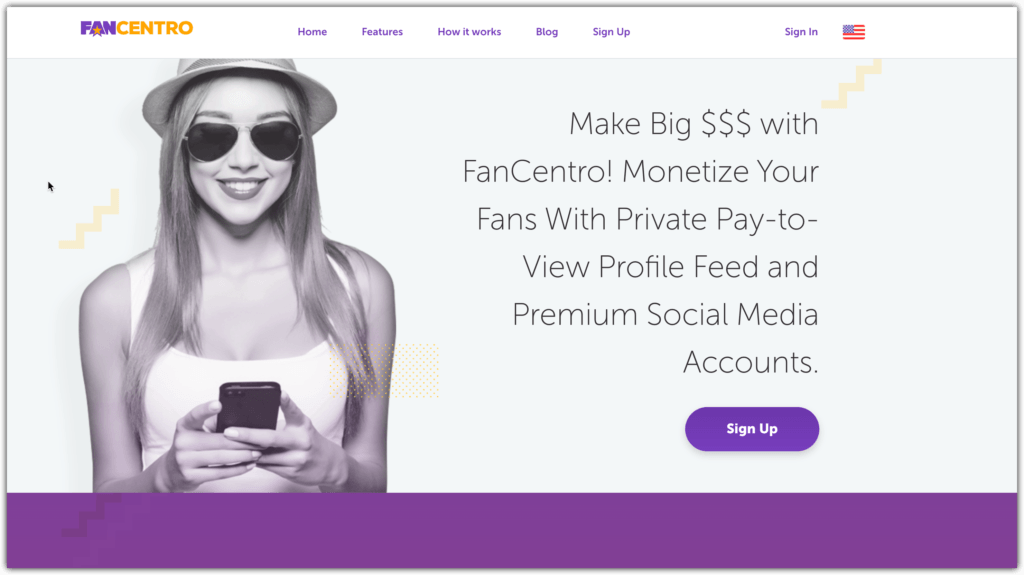 The good news is that many of them can handle multiple social media platforms, including Facebook, Twitter, KIK, Instagram, etc.
The bad news is that ALL of them will take a cut of your earnings!
There are a lot of sites that do it, but is one that we came across that looks like it would probably be useful.
One of the confusing parts of setting up this private Snapchat stuff is how these companies actually let people subscribe to your Snaps, but then kick them off if they stop paying. You might have to kick people off manually, but this isn't clear since none of the sites I checked had any good tutorials. I assume that with these setups, if fans fail to pay for it, they will lose access to it.
In general, the process will be that the 3rd party service will manage who gets access to your private snaps. Your "fans" will basically be your "friends" for this particular account, and you can remove them at any point.
How Much Can You Earn For An Adult Premium Snapchat?
There are girls bringing in A LOT of cash with their premium Snapchats, but unfortunately (again!), there's not a lot of information out there about how much Snapchat Premium accounts actually make! I've seen girls charging snapchat premium prices of $30 or more per month for their content. I've also seen girls selling life-time access for $60, so it really varies, depending on what type of content you produce, how often you produce it, and what the quality is.
Actually, I'd say that a lot depends on your branding as well. You do not have to do explicit sexual content to make money, and if you have a strong presence on social media sites, some subscribers may be happy just to have attention from a beautiful woman.
What that looks like on a monthly basis is anyone's guess. I think I saw a Tweet where someone was earning $80,000 per year from an OnlyFans account, but who knows if that's real or not. This person is claiming to make $2k/month with private social media accounts, but the article reads more like an ad than a news report, so it could be an advertorial.
Regardless, with a bit of popularity, even just $10/month can quickly add up. Fans can access your accounts from just about anywhere in the world, and there are a lot of horny people who will pay $10/month for some daily nudes. Just 100 people out of multiple billions out there means $1,000 per month income for you. Remember, there are millions of people using Snapchat daily, so you only need a small niche group of people to be interested enough to pay.
Do you think there are just 100 guys out there who you pay you $10? I think every woman on the planet could find a niche group of men like that!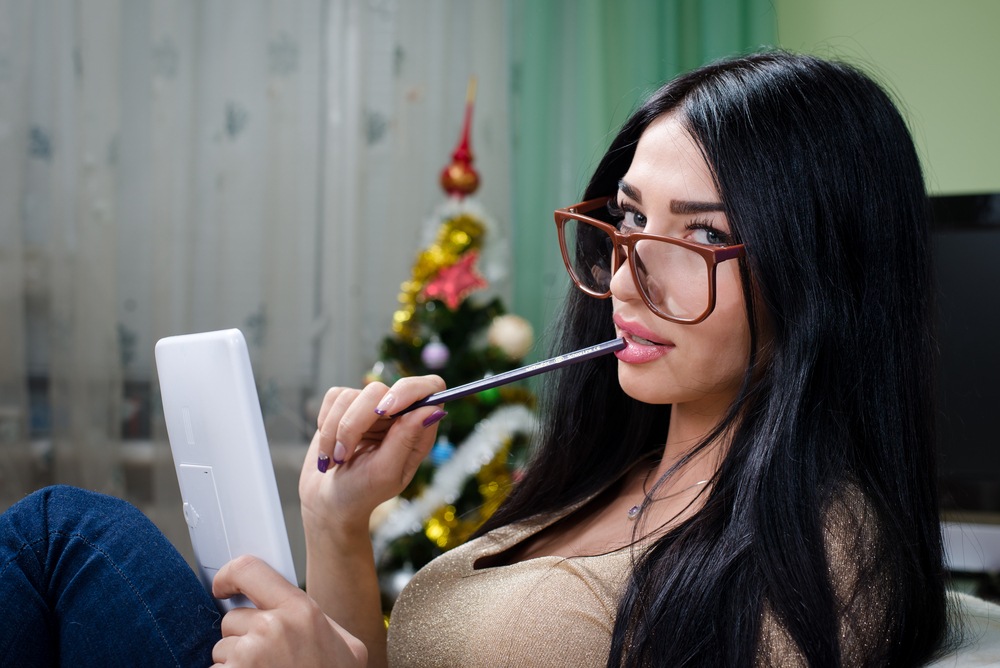 What Do You Need To Make Money On An Adult Premium Snapchat?
This is actually a very simple question. You really only need a smartphone to get started. Sexy selfies and videos can easily be taken on a phone. Obviously, Snapchat is a mobile app.
You will obviously become more successful at this if you put more work into it as well. A lot of girls use their Instagram or Twitter to build up a following, and then advertise their premium channels on that.
But there are a lot of ways to get your name, face, and photography out there.
As you build up a following and start making money, it can also be a great idea to hire a photographer and/or buy some better photography and photo-editing equipment. This could include a computer, a camera, quality software, lighting, etc.
BUILD A WEBSITE, Secure Your Brand, Grow Beyond
A lot of people are thinking short-term when it comes to building a brand. They just want some social media followers, a couple of fans, and some money in the bank.
There's a much bigger picture to see here though.
Your brand is at risk if you are only using social media. What will you if Snapchat bans your account? What will you do if Instagram removes you for violating their TOS? If you become successful at this, what will you do if it's taken away? You have zero ability to fight big corporations.
That's why it's always important to focus your brand building on a platform you control. Build a self-hosted WordPress website with your name as the domain name at the very least. It's easy to upload some teaser pictures, then you can link to the platform you choose to manage your Premium snap subscriptions.
Next – start collecting email addresses. Get a list of your fans and their contact information. Incentivize them to sign up with some exclusive content, and drip feed more content to keep them engaged. That means you have their permission to send out promotional emails at any point.
Live streaming tonight? Send out an email.
Want to do a push to get more Premium subscribes? Send an email offering bonus content
Wonder what your fans want more of? Ask them directly in their inbox
There's tons of ways to leverage email marketing to grow your business, but you need a website to collect those emails. The profit doesn't stop there though. Once you start getting some regular fans you can actually start processing your own payments like an eCommerce store.
This article from Wired UK was pretty interesting. It talks about how it's difficult to find payment processors for girls running explicit social media accounts. Bitcoin is a great payment alternative if you get kicked out of Paypal, banks, or credit card processors, but so far, there's no way to charge recurring subscriptions for Bitcoin.
So why not just sell merch? It doesn't have to be explicit or pornographic at all. Inside jokes and memes are awesome. People love being part of an exclusive club.
Why not hire a professional photographer too? Either way, the better your photography work, the better you can expect this gig to go. People pay money to see high quality content… so the better your content, the better off you will be. This will allow them to see you and connect with you without the distraction of poor-quality images or videos.
My advice is to diversify. Although the concept is pretty straightforward, sex workers on social media actually have a bunch of different hurdles they have to jump though. Technically, charging for snaps is against Snapchat's TOS, so right now, everything is a workaround until you get caught. That's why I recommend looking into building your own self-hosted WordPress blog as a cornerstone of your entrepreneurial efforts.
Can Guys Make Money With A Paid Snapchat Account?
Let's be honest here. No. Women are not going to pay for dick picks. Even if it's a nice once. I can't say for sure, but I'm pretty sure gay guys will not pay for it either. Why pay when there's Grindr?
Of course, those are generalizations, but I'm just sayin' don't get your hopes up fellas. If you want to be charging for your Snapchat, my guess is that you'd do best speaking to other men, and teaching them something like business or exercise skills.
Even then, I don't think you'll get people who want to actually for private Snapchat access. My recommendation would be to have a private Snapchat, but make it free, then you can advertise products within the snaps. You could easily create a video course on Teachable for $197, then teach something within your snaps, and keep the best content as part of your online course.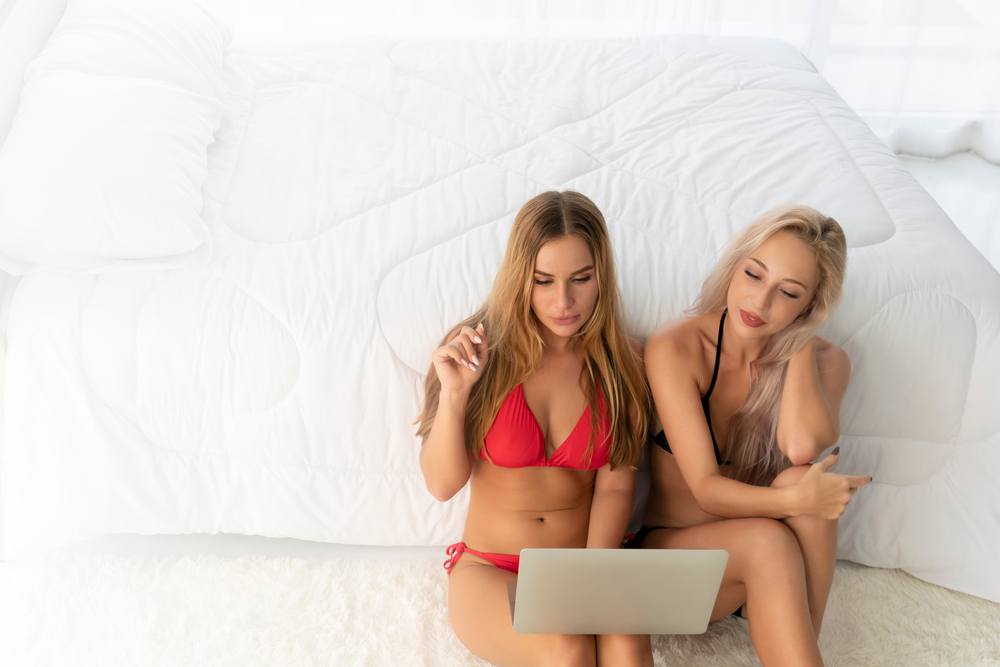 The Downsides To This Kind Of Work
There are certainly some downsides to this kind of work.
First of all, NSFW photos and content could always come back around and affect you later. If you ever want to get out of this line of work and do something else, future employers could find out about it… and it could potentially impact your career.
There is also the possibility that it could impact your relationships in the future.
If you are not super keen on having adult photos and videos of you being seen by others, then this would obviously not be a gig that you would want to get involved with.
But on the flipside, many women find this kind of work not only fun, but also empowering. The stigma around adult entertainment is very quickly subsiding in our modern world… and as it turns out, it has less and less of a negative impact on the model's life.
But still, this is the kind of work you should probably only get involved in if you love it. Many of the girls who make really good money doing this are girls who are either passionate about adult entertainment, or girls who are empowered through sharing this type of content with their followers.
It is also true that this is a more personal style of content than you would post on Instagram. There is a personal element to it that encourages interaction… so if you cannot find the energy to care about connecting with your audience, this also may not be the perfect gig for you. Nudes are free everywhere online. What a lot of this group of men is looking for is personalized interaction. Building an income with Premium social media accounts is going to require consistency and caring, just like any other type of business.
The same concepts apply to many other adult side hustles, such as webcamming or even being a stripper.
Just don't forget to pay taxes on the money you make! For best results, track all of your income and report it to your accountant at the end of the year!
My Personal Feelings About Creating An Adult Premium Snapchat
If you love modeling, are super-comfortable with NSFW content, and want to work for yourself, this could be a fantastic road for you to take.
It is actually one of the easiest and most profitable ways to leverage NSFW content on your own terms and on your own schedule… but it also requires that you put quite a bit of effort into it. Some egirls think that they can just upload a few photos and start getting paid… but that is not how it works.
There is actually a lot of competition in this market. And sure, there is a lot of business as well… but at the end of the day, you will find that this business also takes a lot of initiative and hard work to succeed in.
This is not a get-rich-quick scheme… but it can help you to earn some extra cash, and maybe even allow you to build up some residual, passive income that you can use to further your business goals and take the gig full-time.
Just keep in mind that, like any gig, this one requires quite a bit of time, effort, and dedication. You will also need to be social-media savvy, as that is a huge part of it!
If after reading this review, you've decided that it isn't the right gig for you, then you can check out how I earn money with websites. Overall, it's a better business model for most people because there's no nudity, and you can make a hell of a lot more money L O N G T E R M. For me, I'm always looking 10 years down the road and how what I'm doing now will affect my income in the future.
Having to be engaged multiple times throughout the day is just not the type of business I want to build. I'm looking for financial and time freedom!
Our Final Opinion Of Adult Premium Snapchat Memberships
Should you start a premium Snapchat and try making some money with it?
There are a lot of ways to make money online. Some are good, some not, but ALL of them are still just trading hours for dollars.
Starting your own affiliate website really is the best way to build passive income and "make money while you sleep". Affiliate websites earn income in every timezone, and can be instantly accessed by billions of smartphones across the globe!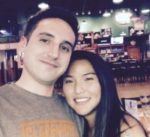 Nathaniell
What's up ladies and dudes! Great to finally meet you, and I hope you enjoyed this post. My name is Nathaniell and I'm the owner of One More Cup of Coffee. I started my first online business in 2010 promoting computer software and now I help newbies start their own businesses. Sign up for my #1 recommended training course and learn how to start your business for FREE!