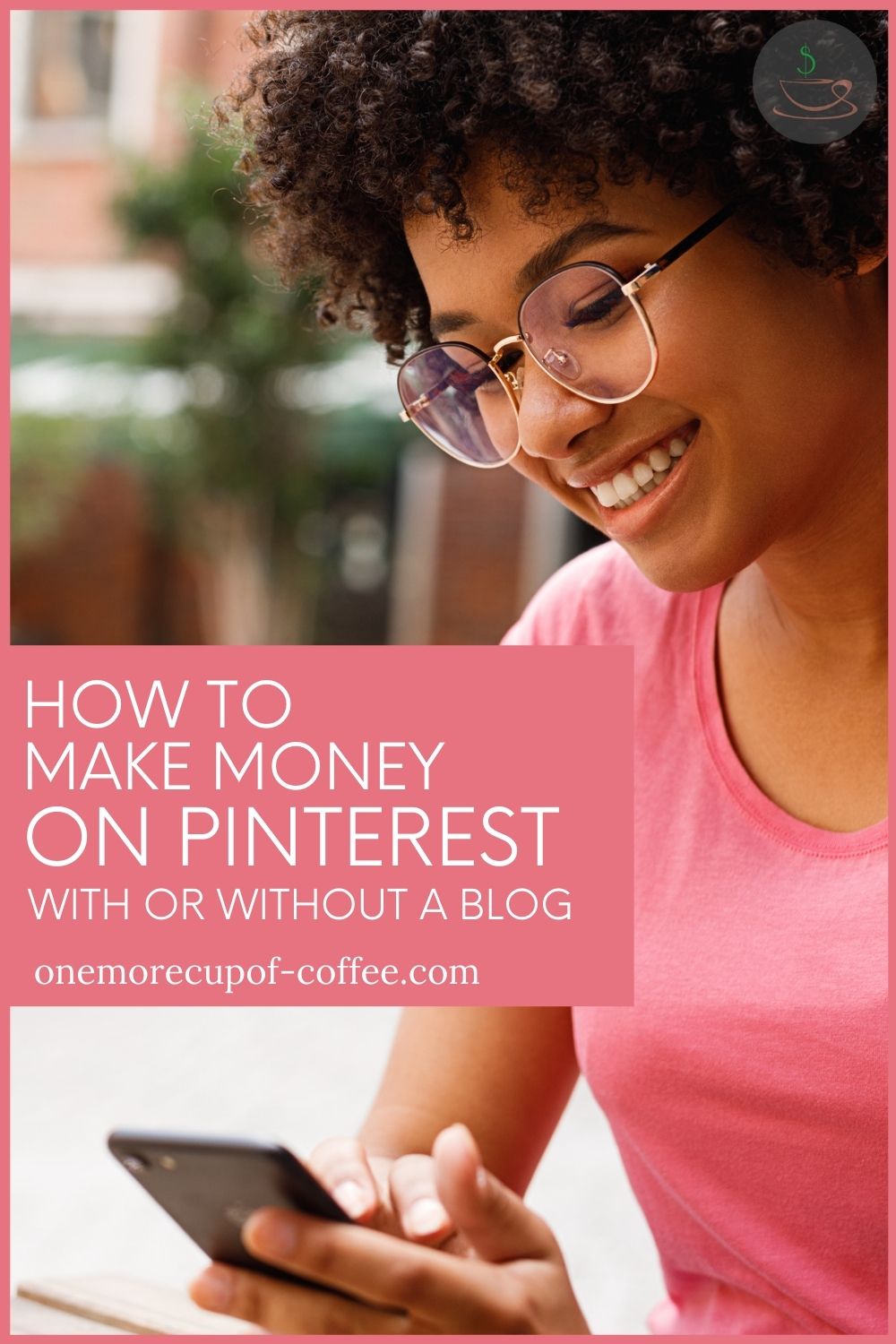 Did you know that you could make money pinning on Pinterest?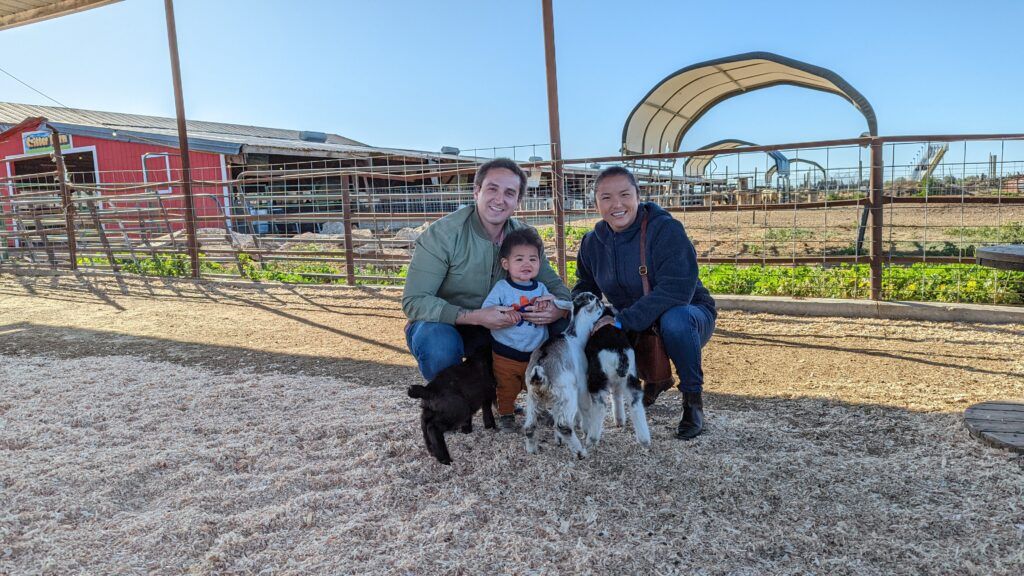 Are You Ready To Work Your Ass Off to Earn Your Lifestyle?
Are you tired of the daily grind? With a laptop and an internet connection I built a small website to generate income, and my life completely changed. Let me show you exactly how I've been doing it for more than 13 years.
Pinterest is a lot more than a virtual mood board. It's actually a powerful marketing tool that has the potential to drive enormous amounts of traffic to your blog, shop, or other social channels.
Then from there, you can monetize however you like.
So what makes Pinterest so powerful, anyway? Pinterest doesn't work like your social media networks. It may have its own type of algorithm, but it's much easier to optimize for. That's because Pinterest is a search engine more than a social app full of complex code.
Meaning, if you know how to optimize your Pinterest content with SEO (Search Engine Optimization), you can quickly increase your stats and click outs (not to mention income!).
In this guide, you'll learn how to monetize your passion for Pinning, including how to make money on Pinterest with or without a blog.
How To Make Money On Pinterest (With or Without A Blog)
Do You Get Paid By Pinterest To Pin?
While you can make money from Pinterest, it's not Pinterest that actually deposits cash into your bank account. You don't get paid to pin for leisure, either. But by Pinning regularly, you can generate lots of leads which can then be monetized.
Can You Make Money On Pinterest Without A Blog?
Since Pinterest works as a search engine, it doesn't like to promote content that doesn't have a landing page or URL. That means Pinterest discourages the overuse of affiliate links on Pinterest (but you can still use them).
In other words, while you can put the affiliate link directly into the URL section of the pin, your Pin will likely perform better if you were to link to a blog post that contains affiliate links.
For example, if you have a packing list or food recipe on your blog, you'd have more chance of converting readers with your affiliate links than if you were to be spammy and link to the affiliate product directly from your Pin.
As mentioned above, you can still make money by pasting affiliate links directly into your Pins. You should just be smart about it in order to avoid getting banned.
This is how Shruti earns up to $3000 per month on Pinterest without a blog by directly promoting products through programs hosted on the affiliate marketplace Clickbank. Watch the video below for a step-by-step tutorial!
How To Monetize Your Pinterest
There are fewer ways to monetize on Pinterest than there are with other social media platforms such as Twitter, Instagram, TikTok, or even Snapchat.
To make money on Pinterest, you'll most likely need to combine it with another strategy such as a blog or a YouTube channel or a blog or podcast.
Here are the most popular ways to monetize your Pinterest activity:
1. Sell Your Own Products
Pinterest is such a visual experience, which makes it a powerful place to promote and sell your products.
If you have physical products to sell you can create fun visual Pins to attract Pinterest users to click and land on your e-commerce shop (e.g. Shopify or Etsy). If you have e-products to sell, you can link to your Etsy shop or your own blog.
The trick with selling on Pinterest is knowing your audience. Pinterest users typically browse in the following categories:
Fashion & Accessories
Food & Kitchen
Lifestyle
Baby & Wedding
Fitness
Crafts
Travel
What type of product do you want to sell? Is it Instagram presets? Website fonts? Blog templates? Macrame planters? There are many different types of products – both physical and digital – that you could sell and promote on Pinterest.
In fact, Pinterest is the fastest way to get viewers on your product or shop in comparison to the time (and patience) required to rank organically in Google.
2. Generate Traffic To Your Blog
If you have an affiliate blog, you can use Pinterest to grow your traffic immensely and in a short amount of time, too. How does this make you money from Pinterest, exactly?
By generating more traffic to your blog, you'll be able to increase your conversions on your affiliate links within your articles and boost your ad earnings as well.
The equation is simple, really. More eyeballs on your blog = more earning potential on the methods you already have set up there. Pinterest works with all types of blogs, but visually appealing lifestyle blogs are a great topic to consider. A lifestyle blog allows you to live and share your ideal lifestyle, while teaching others who want to emulate your success!
3. Seek Out Sponsorship
Do you have an impressive Pinterest following? Or maybe have influencer status on another social media platform? Then you can use this to your advantage.
Pinterest Pins can reach a huge audience. If you have 1 million+ monthly views on your Pins, for example, you could get paid by brands to create visuals that link out to their business or product.
So if you're an outdoor creator, you could partner up with REI to make some pins about their upcoming Spring sale. Or maybe you could partner with Wal-Mart to create a few Pins and Idea Pins to promote their camping gear and generate sales.
The cool thing about Pinterest is that it doesn't take that much to build up a strong following. Not like what it takes on Instagram, at least.
4. Promote Affiliate Links
As shown above, affiliate links are accepted on Pinterest and can be used to make a pretty penny each month.
To succeed with this monetization method, you first need to select a popular Pinterest niche. After you pick a niche and do your research, you can then select top-selling affiliate products to promote in your Pin graphic.
For example, you could join a kitchen affiliate program, create a Pin around the "best air fryer for a family of 4" (a real keyword, btw), and earn money on the commissions from any subsequent clicks + purchases.
Note that to use affiliate marketing with Pinterest you need to have a legit Pinterest profile set up. The more you can fill out and set up professionally, the better. You should also convert your account from Personal to Business.
Think of what people are shopping for on Pinterest. Then choose the most popular and best-performing products in that category to promote. All that's left to do is watch the commission roll in.
Other Ways To Make Money From Pinterest
Sponsorships, selling your own products, affiliate links, and generating leads to your blog are all great ways to monetize with Pinterest. But your options don't end there.
Here are a couple more ways to make money with Pinterest, even if it's through indirect means.
5. Build Your Email List
Email lists are the past, present, and future. They are extremely powerful when creating and nurturing an audience.
So much so, that you should absolutely be actively building your email list (if you aren't already). One way to do that is none other than through Pinterest.
To do this, sign up with MailerLite or ConvertKit and create landing pages to capture emails. You can use this landing page link in the URL section of your Pin. Next, create a free Pin graphic using Canva to entice users to click through to sign up to your list.
The best way to capture emails using Pinterest is by offering a freebie. This can be a downloadable PDF, template, itinerary, packing guide, Instagram preset, ebook… You name it!
7 Day Free Blogging Challenge
Free Blog Templates
Free Presets
Downloadable Ebooks
Free cookbooks
Recipe printouts
Once you have your subscriber's email, then you can lead them down a sales funnel or refer them to your blog, shop, online course, or other social channels where they're more like to convert.
6. Get Hired As A Pinterest Virtual Assistant (VA)
One of the most popular ways to make money in relation to Pinterest is to actually become a virtual assistant.
Pinterest VA's have the task of growing, managing, and creating content for Pinterest profiles for creators and bloggers who don't have the time (or will) to do it themselves.
There is a high and ever-growing demand for skilled Pinterest VA's, considering the potential of the platform to convert traffic into blog readers or customers.
That said, you can earn a lot of money as a VA if you're able to show proof of your skill to achieve desired results.
7. Set Up Pinterest Ads
Lastly, you can always employ Pinterest ads (that you pay for) in order to make money from Pinterest. Sounds a bit odd – but that's how marketing works. You gotta spend money to make money.
It's not the most ideal way to make money from Pinterest, but it's doable! If you have an e-commerce store or online business, this is a great way to test the power of Pinterest.
Your ad spend on Pinterest could be far less and reach a far greater audience than with other ad networks (i.e. Facebook).
How Much Can You Earn Using Pinterest?
Again – Pinterest is an extremely powerful visual and marketing tool. With the right strategy, you can feasibly earn up to $3k-$5k and beyond, per month, just by pinning and linking out to your blog, online shop, or by promoting affiliate programs.
What's certain is that, unlike with Instagram's short-lived grid posts, pins on Pinterest have the potential to rank again and again and again. Evergreen content performs very well on Pinterest. So you could publish a sweet Halloween recipe and see spikes in traffic to that particular article every fall.
While Pinterest doesn't pay its creators outright at the moment, who's to say they won't in the future?
Even if monetization takes a while, getting started on Pinterest today will certainly pay off in the future. Pinterest doubled my income, so I'm confident it can double it for you too!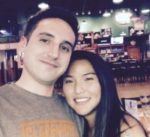 Nathaniell
What's up ladies and dudes! Great to finally meet you, and I hope you enjoyed this post. My name is Nathaniell and I'm the owner of One More Cup of Coffee. I started my first online business in 2010 promoting computer software and now I help newbies start their own businesses. Sign up for my #1 recommended training course and learn how to start your business for FREE!